The Stuff You Actually Need For a NewBorn
Warning: Babies require a lot of stuff. This is the best newborn products we've reviewed.
With Baby #2 on the way, and everyone else around us having little bundles of joy, we thought we would publicly share the list we've been emailing to friends when they learn they are having a their first baby.
There is no shortage of stuff you can by buy for your newborn. You'll, no doubt, error on the side of WAY too much stuff. We test a lot of stuff on We Tried It, and newborn products are no different! We've read almost every review and tried almost every newborn product (or know someone else that has the product we've seen for ourselves).
Without further ado, here are the top 9 products we both agree on for for new parents.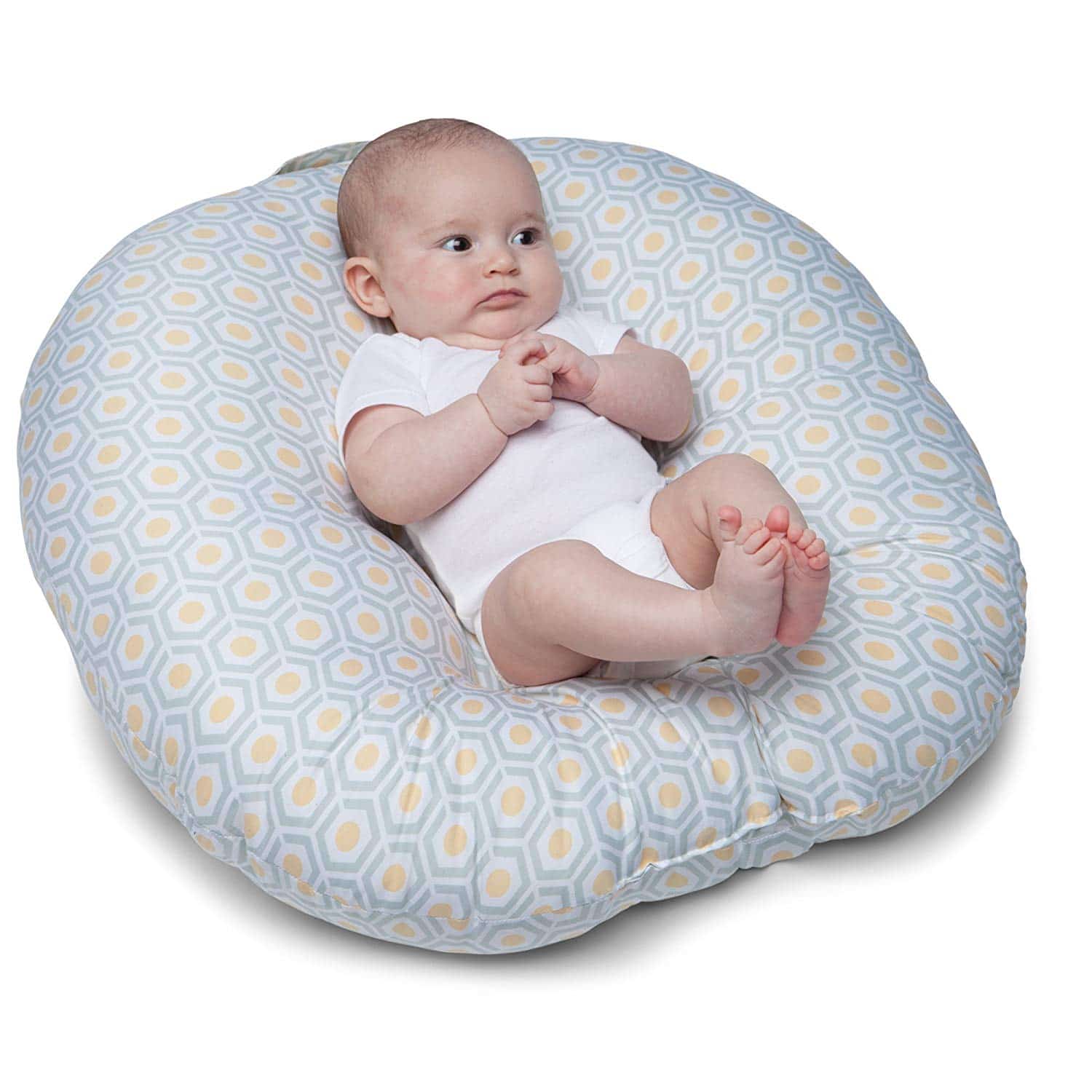 Our little guy spent much of his baby life either in the Boppy Newborn Lounger or in someone's arms. It's perfect for them to chill on the couch or even outside - until they can roll-over. Then, it's time to move on!
As a new parent, you don't realize how little babies do when they are first born. This is a perfect "Chill Zone." The baby likes it, too. They feel slightly cuddled and can take in their surrounding (or just nap more).
#2 Angelcare Video Monitor
Mr. We Tried is a huge techie so the Angelcare Video Monitor may be a surprise.
Sure, there are some more sophisticated baby monitors out there, but this has a separate monitor display (you won't want your phone to be on all the time) and a motion sensor that checks if the little one is breathing (it's a small pad that sits UNDER the mattress in the crib). It's stereotypical for new parents to worry the little one isn't breathing, but it's true. You'll worry.
The display on this device isn't amazing, but you don't need to see your kid sleep in 4K HD 3D. You just need to know if he/she is awake and if they are breathing. This monitor does that perfectly.
Others monitors (like the Owlet) have a lot of false positives. We only had 1 or 2 false positives. It's scary when it happens, but you'll never wake up faster!
We have a coupon for Nanit, which we hope to be trying soon.
We said this is for both parents! This was really odd when Mr. We Tried It sent it to other dudes, but according to Mrs. We Tried It - a Nipple Shield - is a life saver. There's all kinds of stuff going on with feeding and this can save your chest from looking like a marathon runner.
#4 The Miracle Blanket - And Magic Sleepsuit
The Baby Straightjacket  Miracle Blanket was a serious lifesaver. Mr. We Tried It could NEVER get the swaddle down. Some parents feel like they make a swaddle too tight. The Miracle Blanket is basically a swaddle blanket with velcro on the sides, to hold the little armies in. Our little guy loved to get his left-arm out in a regular swaddle (hence why he is probably left-handed).
You can use the Miracle Blanket for now and the Magic Sleepsuit for later.
This is how we got our little guy to sleep through the night (more later on that…)
Before we had kids, Mr. We Tried It made fun of people that had a Babybjorn. He swore that he would never use one. That was, until he had a kid!
Remember how we said kids don't do much at first, except Sleep? It turns out the Babybjorn is great for doing anything (chores, walks, dinner) with a sleeping (or just chill) little one.
Sure, there are other, newer options out there - but we really liked the original!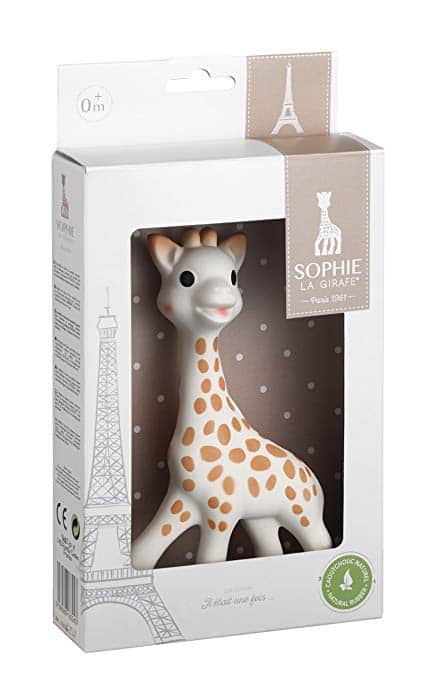 Our little guy had a TON of cheap, plastic toys. But he only wanted to play with Sophie the Giraffe.
Pro Tip: This is one item we do NOT recommend buying on Amazon. There are many reviews of counterfeits on Amazon. That may not seem like a big deal, but people are opening the Giraffe and finding mold inside. Yikes.
It may seem expensive at about $25, but the genuine version is VERY durable and lasts a long time.
You can get Sophie the Giraffe from Target if you are worried about it being counterfeit.
Remember when we said that it was totally stereotypical to worry if your kiddo is still breathing? Nowhere is that more true when you have a rear-facing car seat. That's why you need a Car Seat Mirror.
This is an easy way to make sure they are still breathing! (or if they are still awake!)
We delayed buying this because we didn't think we needed it. But after having one - we can't believe we ever went without one!
We really like the Ubbi Diaper Pail. Why? No special bags!
The most popular Diaper Pail (the Arm + Hammer Munchkin) require their own, proprietary bags (and they are kind of expensive!!!). Mr. We Tried It has an incredible nose and thinks the Ubbi pail does almost as good of a job masking odors as the Munchkin. If the Munchkin hides odors at a 10, the Ubbi is a 9.5. The cheaper cost is worth it to us. The only time there is ANY odor with the Ubbi is when you open up the lid to put in another diaper.
The capacity on the Ubbi Pail is MUCH larger, too. It seems like the Arm + Hammer pail only fit like 5 diapers (we're exaggerating here...a little).
Pro Tip: Use the Febreze Garbage Bags with Flex Force for added Odor protection!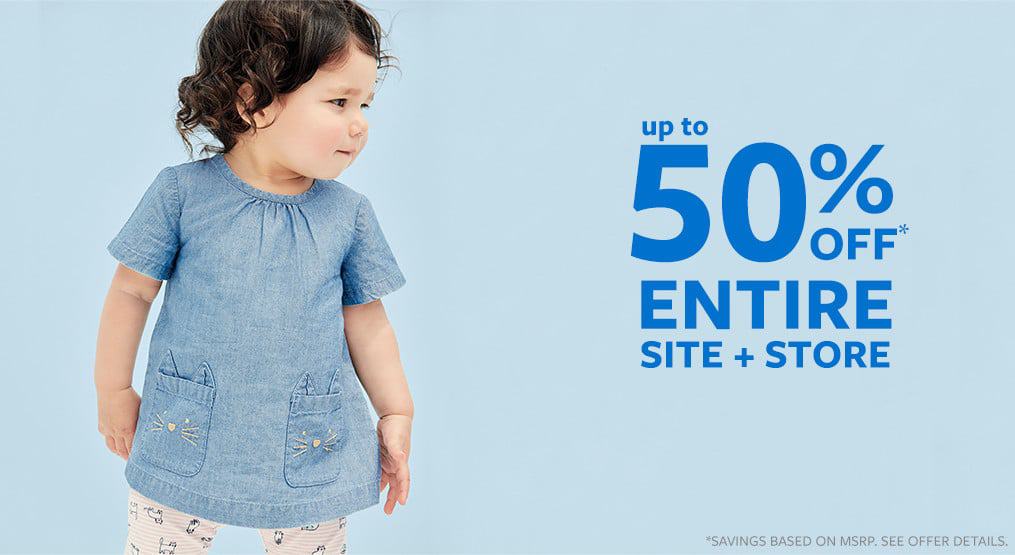 There isn't one particular clothes we'd recommend you buy, except: only buy stuff that zips all the way up and down. No buttons.
They are a big pain!
Hand-me-downs are a great solution here, especially for newborn clothes. They grow so quickly, some clothes barley get worn. Carter's has super-cheap clothes - only buy on a sale, and sign up for their emails. It's CRAZY how cheap they are.
On Carters.com, right now, the whole store is 50% (never pay retail for anything at Carter's!). Sign up for their email program and get another 20% off your first purchase. On top of that, you get $10 off a future purchase for every $100 you spend.
What'd we miss? We purposely did not include strollers or car seats. There are so many different makes and models that work better or worse in different cars and situations.
Next, we'll explain how we got our little one to sleep through the night...