Mack Weldon Review: We've been reviewing Mack Weldon for a long time now – over 3.5 years, to be exact. We've tried many different items from Mack Weldon, ranging from their Polos to their shorts to even their "Stealth" underwear.
There are some items we love, there are others we don't really care for. Which ones do we love? Which ones do we not care for? Read more in our comprehensive Mack Weldon Review.
Read on for our Mack Weldon Review – we test the hot, new menswear brand that claims to be "reinventing Men's Basics." Does it live up to the test? We've reviewed many of their products and will continue to update this review as we try more!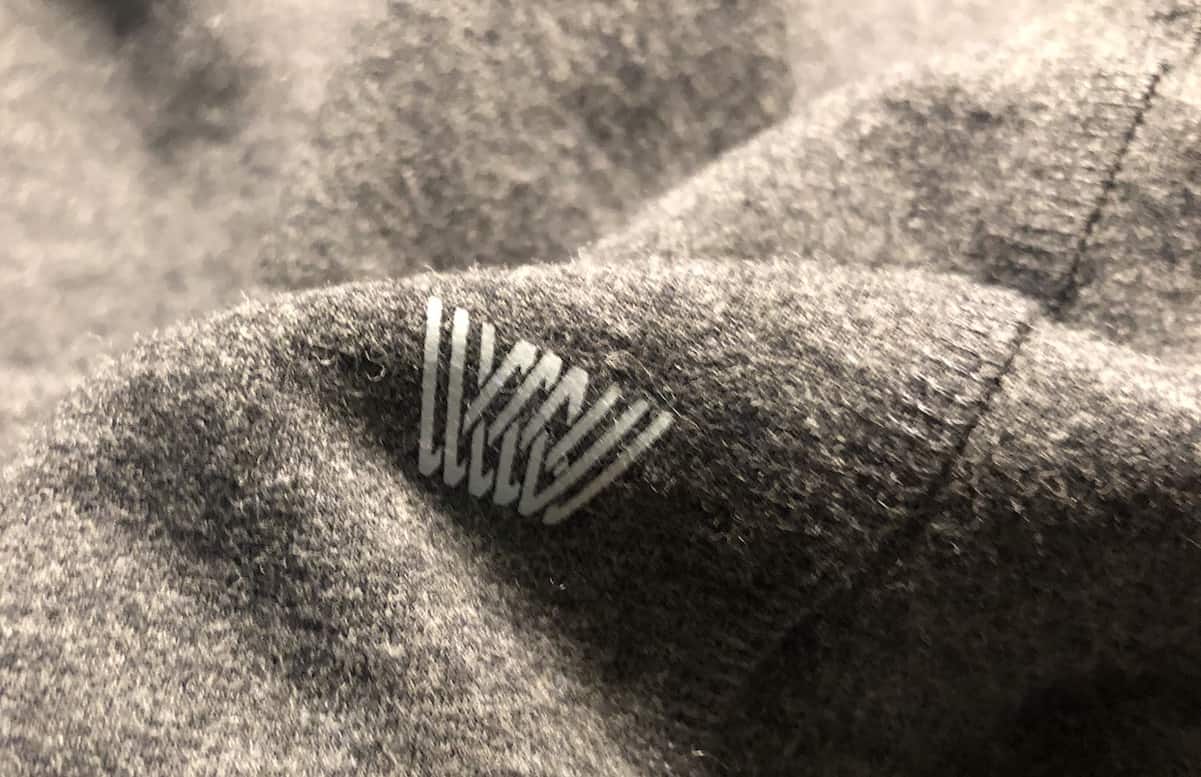 ;tldr Mack Weldon Review
(aka too long, didn't read Mack Weldon review)
They have some great products and not so great products. An exciting men's brand to watch!
What Is Mack Weldon?
Mack Weldon is a men's clothing brand and company. They say they are "reinventing men's basics." They have a wide variety of men's clothes from underwear, socks, hoodies, t-shirts, polos, pants and shorts. They keep growing and adding new clothes to their website.
Here's what Mack Weldon Says:
It's true… there seems to be so many different underwear and t-shirt business startups, it's overwhelming. Their prices are also all over the map. Let's dive further into many of the items that we've tried.
It's important to note: we were a customer of the Mack Weldon company before we even started We Tried It.
Is Mack Weldon a good brand?
I sure think so. They are building a great company with simple innovative products. From their 18 Hour Jersey Underwear to the Stealth Underwear to their polos. Their products are incredibly well made and great clothes to wear everyday.
Mack Weldon also has a store in New York City.
The Mack Weldon Try On Guarantee
One of the reasons that Mack Weldon is so popular with their underwear is that they have an amazing return policy.
The try on policy is simple: If you don't love your 1st pair of underwear, Mack Weldon will send you a different size or style (for free!), or issue you a full refund. No return required. To execute a "Try on Guarantee," all you need to do is start a return process on their website. Pretty cool.
I actually have tried this Try on Guarantee (TOG for short), with a pair of underwear that I bought that were too small. I simply emailed them and they sent me the next largest size for free.
I didn't even have to pay for shipping. Pretty sweet!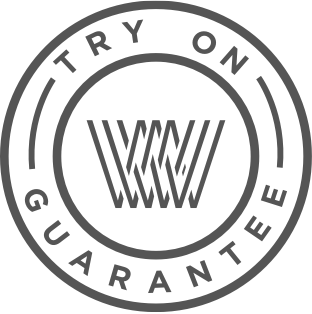 Mack Weldon Review – What About Their Products?
The first thing people typically know about Mack Weldon is their underwear. For some reason, there are a ton of other new companies starting out making underwear, too. From Tommy John to Exofficio to simple cotton underwear, there are countless brands out there wanting to cover your tushy. So, let's start with the Mack Weldon Underwear.
Several of their products are also in our Best Men's Clothing Guide, too.
Mack Weldon AIRKNITx Boxer Briefs
Meet the best Mack Weldon product and the best Mack Weldon Underwear: the AIRKNITx Boxer Briefs. These are my favorite Boxer Briefs, hands down. No question. End of story.
I wear these boxer briefs (I have multiple pairs, don't worry) all the time. These Boxer Briefs may not be the softest, but they are super lightweight and super moisture wicking.
If I'm traveling or it's going to be hot – I MAKE SURE I am able to pack a pair of these Boxer Briefs.
What is AIRKNITx?
I don't care for the name, but it's an amazing fabric. Here's what Mack Weldon says about their AIRKNITx and how it works in their boxer briefs:
Introducing our light-as-air microfiber collection, AIRKNITx. Engineered with a moisture-wicking and odor-fighting finish, this active collection is built to outperform your workout and workweek basics simultaneously.
Seriously, I never thought I'd be ok with paying $32 for a pair of underwear. But these are actually worth it. They are incredibly high quality and will stand the test of time. I've had several pairs for many years and their are the very first pair of boxer briefs I grab after laundry day.
They stretch well and are made from performance fabrics. We'd say this is Mack Weldon's #1 product.
Seriously. Just get them.
We Tried It Verdict: 5/5 – The best boxer brief we own.
A good, cheaper alternative to Mack Weldon Boxer Briefs are ExOfficio Boxer Briefs
Mack Weldon 18-Hour Jersey Boxer Brief Review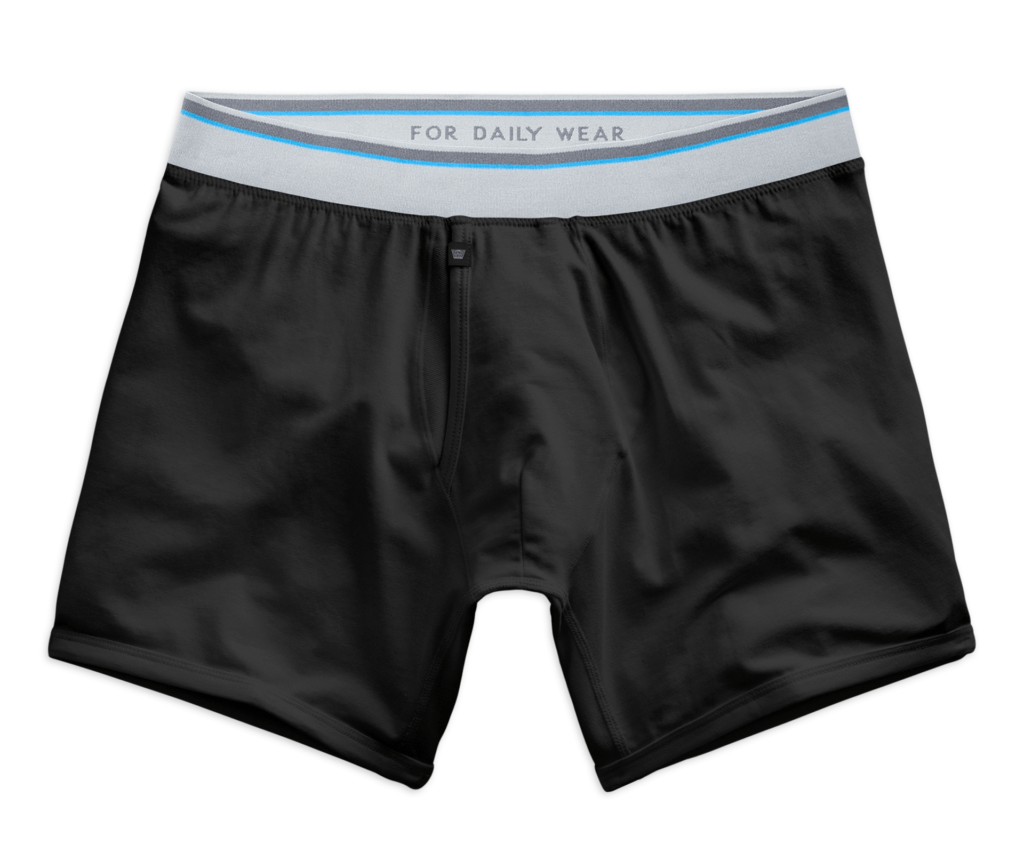 Many folks also like the 18-Hour Jersey Boxer Brief. It's a great name, let me tell you that first.
To be honest, there is nothing wrong with these boxers at all. They are fine boxer briefs you would be happy to have in your nether-regions. But I was spoiled by the AIRKNITx Boxer Briefs.
While the 18-Hour Jersey Boxer Briefs are softer than the AIRKNITx ones, I still prefer the AIRNKITx over the 18-Hour.
The only time I'd prefer the 18-Hour ones is simply when I'm staying at home and it was hot outside.
Once again, nothing wrong with these boxers at all – just not as good as the AIRKNITx Boxers.
These are cheaper and softer.
We Tried It Verdict: 4/5 – A fine boxer, but we just prefer the AIRKNITx boxer brief from Mack Weldon.
What's better Mack Weldon vs. Tommy John?!?
A lot of people are obviously curious: who is better? Tommy John vs. Mack Weldon. It's an honest question. Tommy John and Mack Weldon have a lot of similarities, but here is one thing I don't love about Tommy John: The giant logo on the front of the boxers.
The "Quick Draw® Fly–horizontal fly" is also a little odd to me.
I simply prefer the Mack Weldon underwear vs. Tommy John Underwear. It's that simple to me.
Now onto our Mack Weldon Review of other products.
Mack Weldon Vesper Polo Review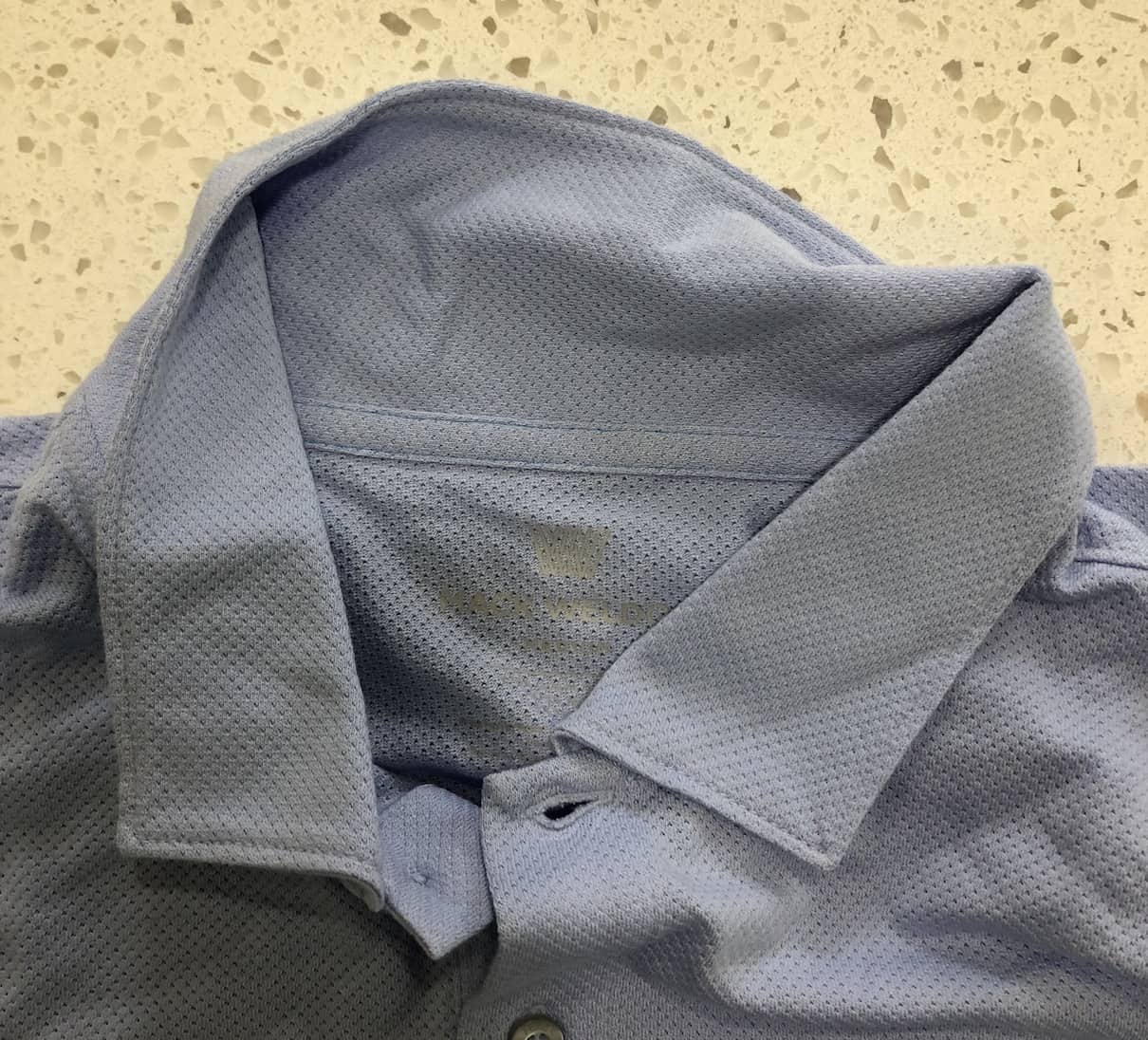 This is my second favorite Mack Weldon product. They call the Vesper Polo, "the Polo James Bond would wear." I don't know if I could go that far. The Vesper Polo has micro vents in it (clearer in the picture below). The shirt looks like you can see the holes in the shirt when you aren't wearing it. However, when the shirt is being worn, you can barely see the micro vents at all. The lighter colors (such as the light blue Vesper Polo) show the micro vents more than the darker colors.
The polos are very soft and perfect for the summer. I wore Mack Weldon Vesper Polos for our Disneyland Trip (read about how to survive Disneyland with a Toddler).
How well they will stand the test of time (in terms of wear, tear and fading)? They hold up fairly well. Polos are hard to keep looking new for a really long time but I'd say these are above average. Since they are so lightweight, there is less material to keep the polos sturdy. But they are still my go-to summer Polo.
I tried the other Mack Weldon Polos (the Silver Knit and Intrepid) – we did not like those other polos at all. They were too boxy and too expensive. The Vesper Polo is more trim fit – but not too trim fit. I typically wear a medium and I wear a medium with Mack Weldon's Vesper Polo.
This is a high performance polo that breaths incredibly well!
We also really like the slim cut.
We Tried It Verdict: 4/5 – Could stand the test of time a little better, but incredibly breathable.
Mack Weldon Hoodie Review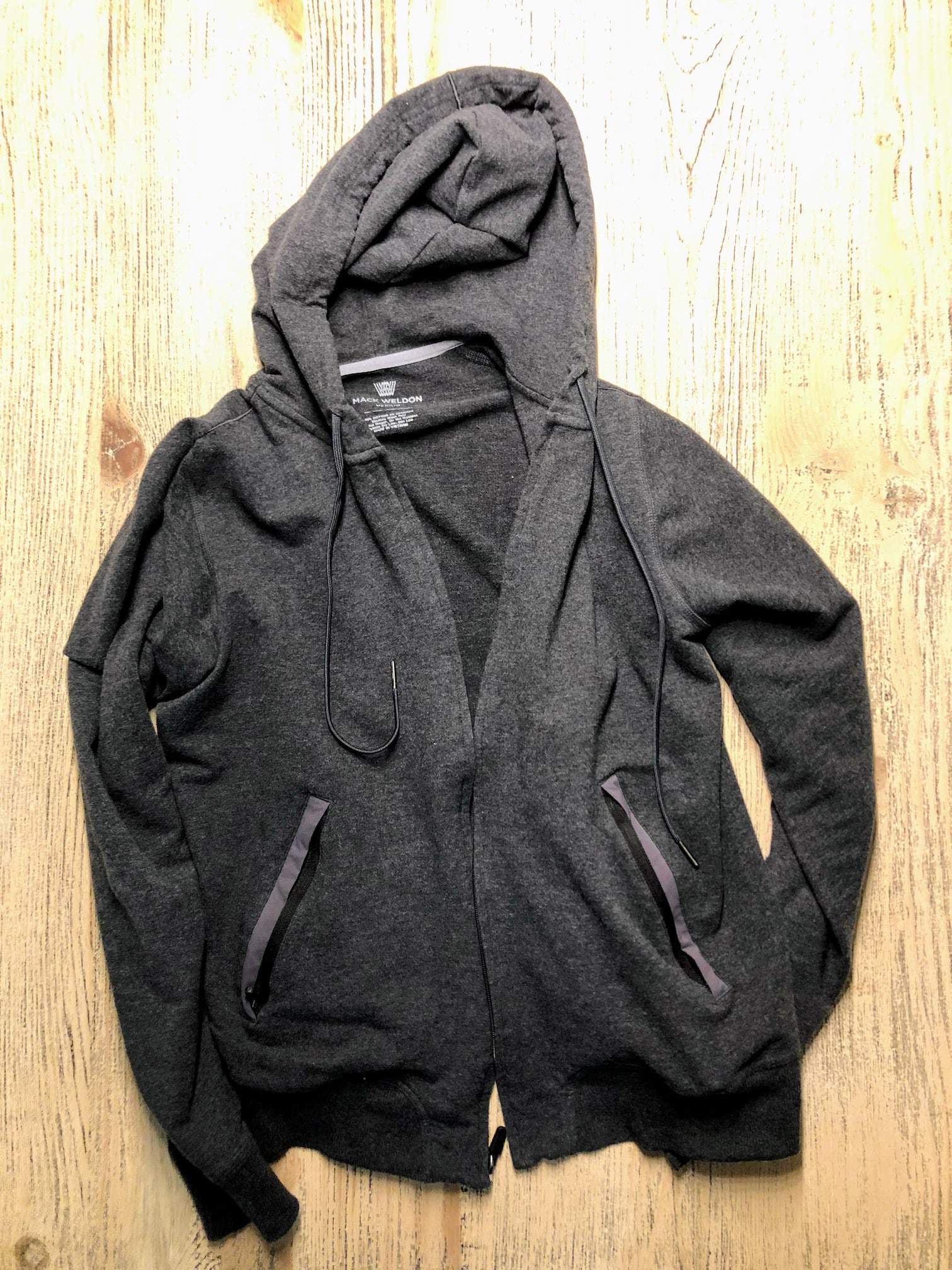 While the Mack Weldon Vesper Polo is my favorite summer item, I love the Mack Weldon Hoodie during the Colorado Winter. This Hoodie also made it into our Best Hoodie Review.
The hoodie is super soft and has the perfect amount of stretch (95% cotton, 5% spandex). One of the musts for a hoodie for me is good pockets. The Mack Weldon Hoodie has great pockets with a little liner on the outside. This sweatshirt is perfect for the winter!
It's not too thick and not too thin. It's super comfortable and looks nicer than other hoodies. No one is going to confuse it for a sports jacket, but it looks nicer than the 10 Year Hoodie (which we've tried before and will review soon!). It looks like a really high-quality hoodie and it feels super soft.
There is some minimal branding (a very, very small logo on the back side of the hoodie), which isn't as bad as some of the other Mack Weldon products. You can't notice the logo at all when you are wearing it. The pockets also zip up, which is awesome.
We Tried It Verdict: 4/5 – A great, premium hoodie
Mack Weldon Stealth Underwear Review
File this under: "Things you didn't know you needed."
I've been wearing Board Shorts more often to the pool. I like that they dry quicker and look better. However, I don't like going Commando when I do wear board shorts. So, 99% of the time I'm wearing Mack Weldon Stealth Underwear. I've never heard of Stealth Underwear to wear with Board Shorts until I saw it on Mack Weldon.
Read more about what to wear under board shorts.
It's basically a smaller, sleaker pair of underwear to wear under your overall shorts. Not to be graphic, but it keeps a layer in between your birthday suit and your swimsuit. I love wearing these with board shorts! They dry quickly and prevent chafing.
We Tried It Verdict: 5/5 – Never knew we needed until we tried it!
Mack Weldon sock Review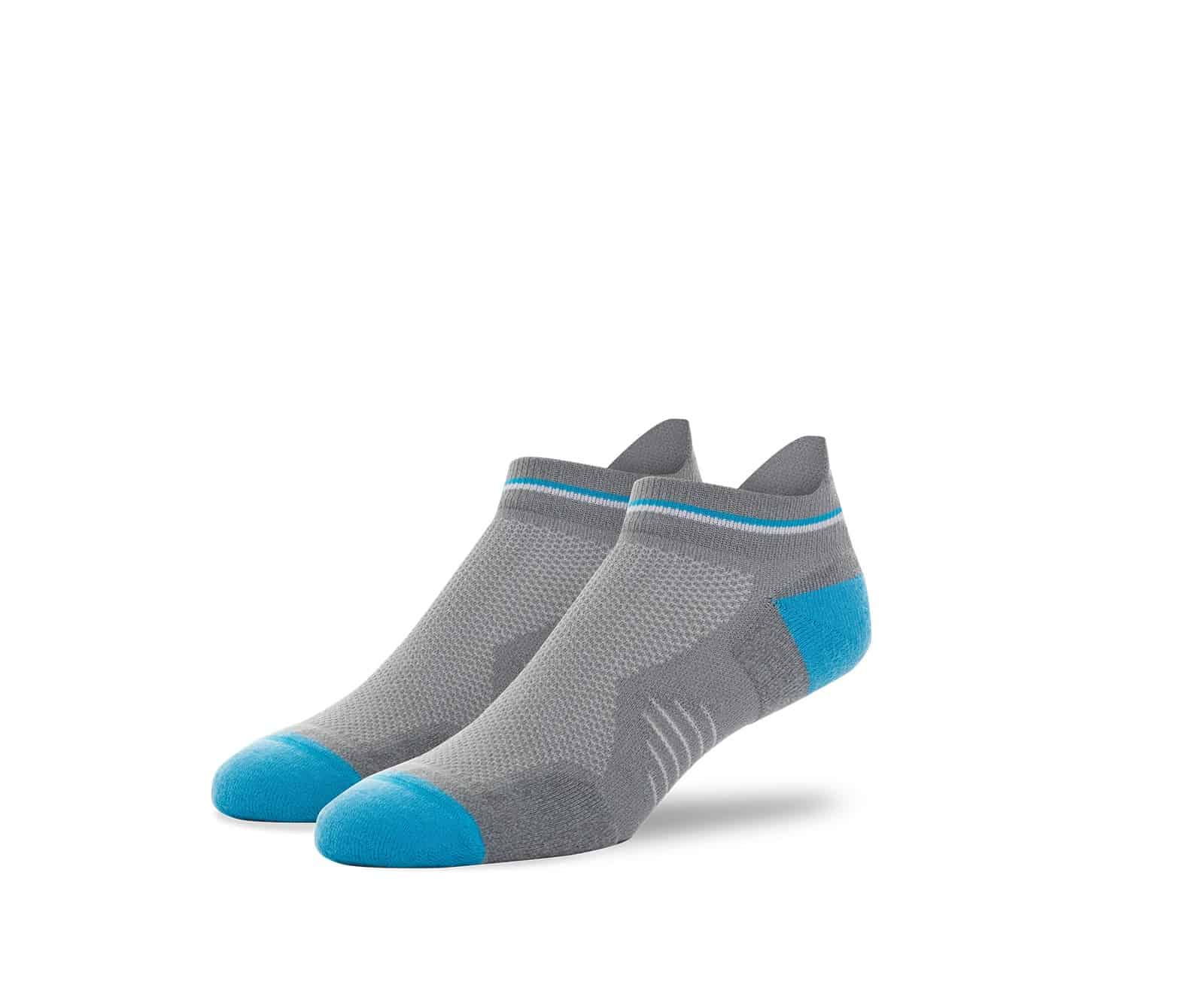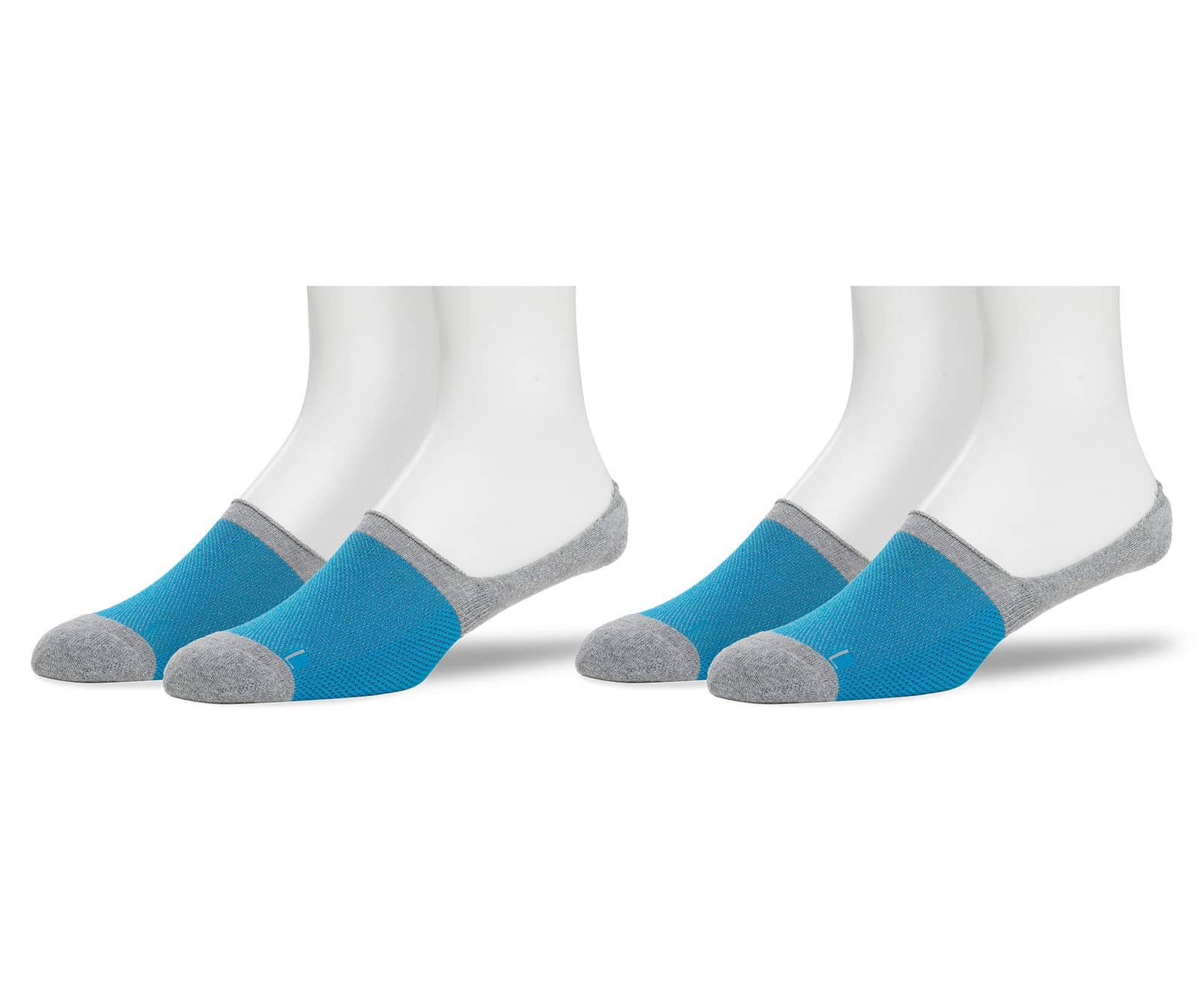 I've had the chance to try a couple different types of Mack Weldon socks. There are some that I recommend (the Airknitx athletic sock) and others that I didn't love (the Silver Stealth socks).
You have to really look at what the socks are intended for with Mack Weldon. I bought the wrong socks the first time around with the Silver Stealth Socks. They are designed to be worn with boat shoes. I never wear socks with boat shoes. However, Mack Weldon's return policy is amazing (more about that later).
I really do like the Airknitx athletic. They have awesome cushion and some silver in the socks – which makes them stink less! That's a win-win for everyone involved.
We Tried It Review – AIRKNITx Socks: 4/5
We Tried It Review – Other Mack Weldon Socks: 2.5/5
Recommended alternatives: Read our Bombas Review
Other Mack Weldon Products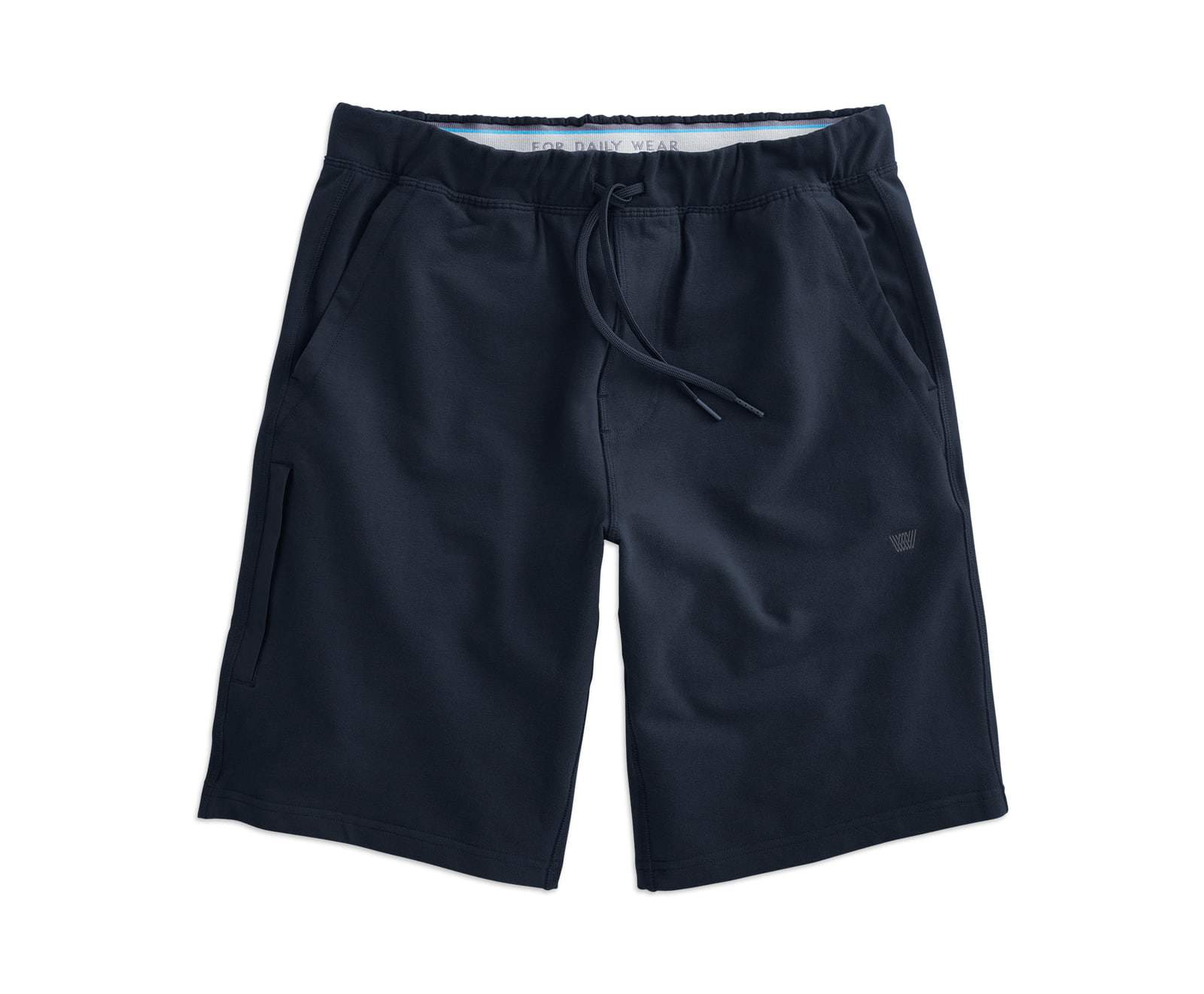 I've tried out other Mack Weldon products with mixed success:
The "Ace Short:" I'm pretty picky about my shorts that I wear around the house and these were comfortable but not perfect. The biggest no-no, at least in my book, was the logo on the front-left leg of the shorts. I don't mind a logo on the back, but the front logo was odd!
The Pull-Over Sweater: This was fine, but the pockets in the front made it look bulky around the belly – not a good look for me.
Mack Weldon Sweatpants: These are another good, high quality item that is well made and made from performance fabrics.
Other Socks and Underwear: I haven't tried them out, bit I've heard nothing but great things! As I get the chance to test them, I'll update this page.
Mack Weldon Review: The Final Verdict?
Overall, we really like Mack Weldon. We think their prices are fair, the clothes are comfortable and fit well. Look at any of the other reviews on their website and you'll find the same thing! Mack Weldon is a great company and brand making wonderful clothes made from cotton, silver and all sorts of other soft, stretchy material that is well made and designed for use everyday.
Mack Weldon Review: We Tried It Approved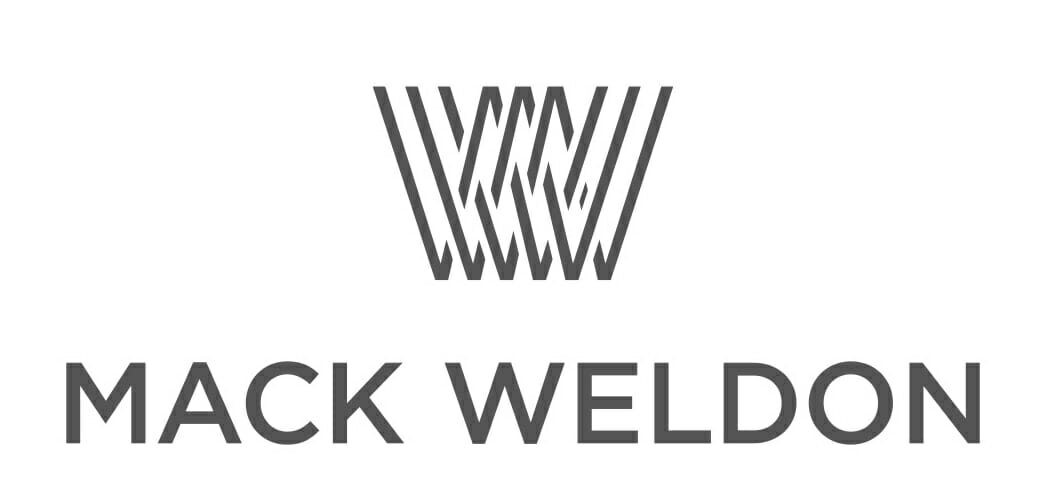 The Good
Incredibly comfortable clothes
Great number of basic products
Soft and durable
Great return policy
High quality
The Bad
Some clothes we reviewed are more expensive
Odd logo placement on some products
Mack Weldon offers a great loyalty program that give you free shipping – all you have to do is buy something and sign up for an account – BOOM! Free Shipping.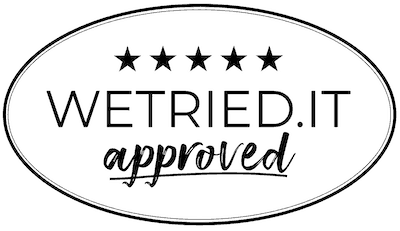 Their logo placement can be a bit off putting (on the lower, right back of their polos, for example – or the front left leg of the shorts), but otherwise, we recommend Mack Weldon.
Here's the best part about Mack Weldon: their return policy! They want you to love their clothes and they are awesome with returns. For the underwear and socks, you don't even have to return the item if you don't like them. They give you a one-time credit to try something else. That's awesome!
Do you have any questions about our Mack Weldon Review? Or any comments about our Mack Weldon Review? Let us know in the comments below.