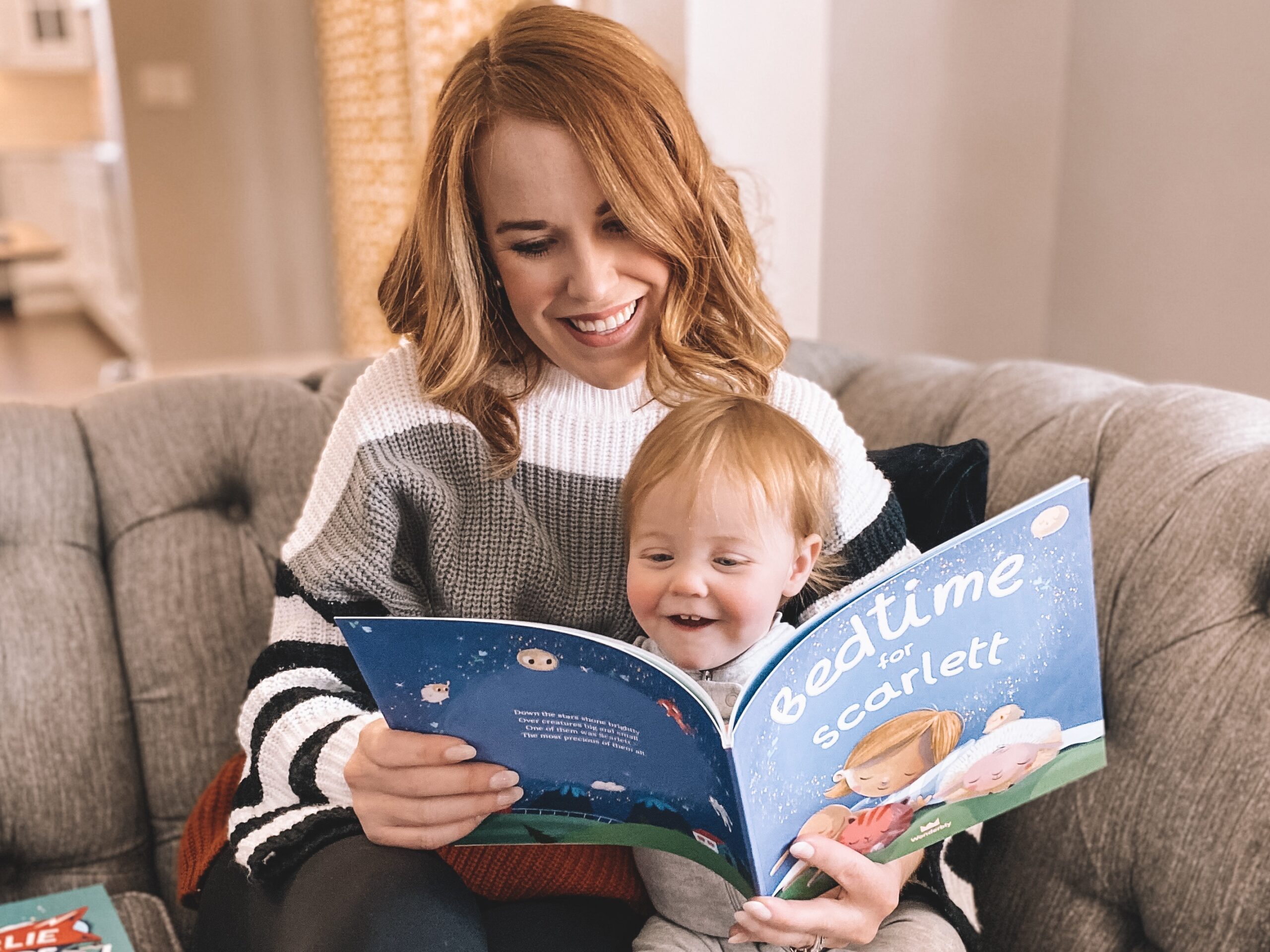 Wonderbly Reviews: What is it?
If you've been searching for Wonderbly, you were probably looking to find some genuine Wonderbly Review. Well, we're going to give you the review from two of our toughest critics: our two kids!
They love everything about Wonderbly: from the personalized story, to the personal dedication you can put in the book and even seeing themselves in the book.
Top Kid Pick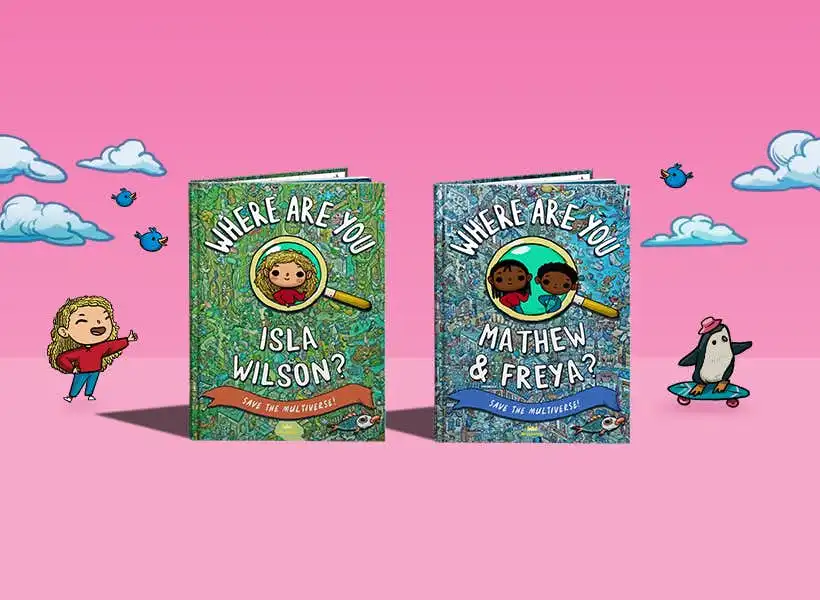 Wonderbly Books: The perfect gift for the kids in your life
The perfect book for kids...and even some custom books for adults...
We could tell you how much we love Wonderbly. But the best Wonderbly Reviews come from our kids: they simply love seeing their own names and caricatures in their own books. 
Buy Now
We might earn a commission if you make a purchase, at no additional cost to you.
We originally wrote this review several years ago, when looking for some unique gifts for the kids in our life. We didn't want to get some lame gift, a book that everyone else had, or just a cheap Chinese-made plastic toy.
By the way, we made a full guide to the best gifts for the kids who have everything.
We wanted to give them gifts they would cherish, something quality that would last for years.
That's when we came across Wonderbly Books and decided to make it a staple in our gift-giving.
They are incredibly high-quality books that we highly recommend (but other reviews are just as high as ours!).
Simply put: if you are looking for the perfect gift for the child on your list (birthday, Christmas, Hanukkah, Mother's Day, Father's Day, whatever – check out Wonderbly!)
Wonderbly allows you to create beautiful personalized books that children will treasure forever. 
All the kids on our shopping list are getting a Wonderbly book for Christmas this year!
What we love about Wonderbly – A Personalized Story down to the Child's Name (and more!)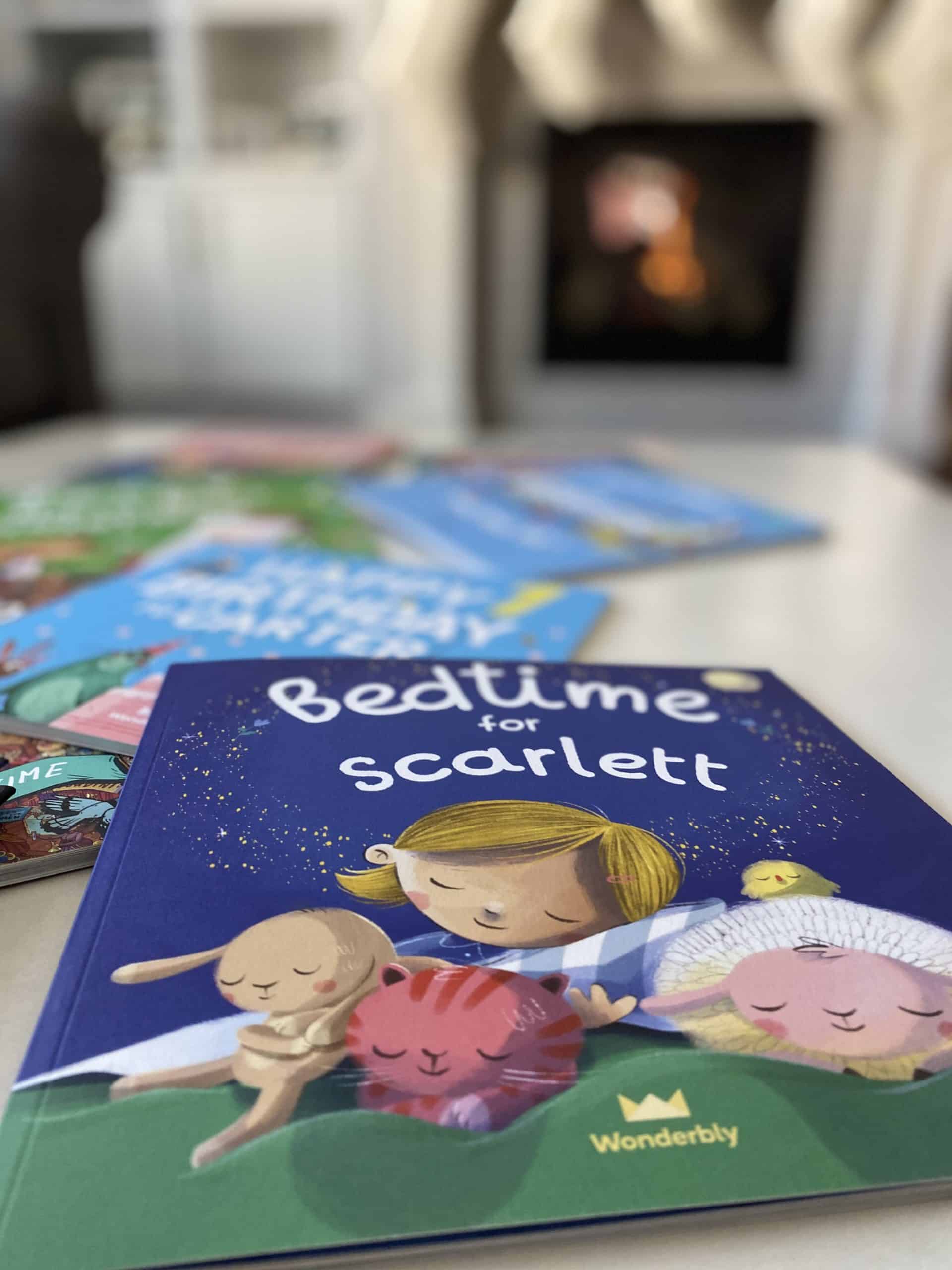 Their books are gorgeous! They are well-made and very high quality. I know all the kids in our life will love them!
There are so many books to choose from, I was able to order every kid on our list a different book.
This is import when looking at different age ranges. You can get simple night time stories for the kids that are 1 or 2 years old. You can get more complicated books for the kids arounf 4 or 5 years old.
In addition to customizing the name, you can also add a custom dedication. In some books even customize parts of the story. One book we ordered even has the child's name on each page.
You can sort the books by age if you need help narrowing down what books would be appropriate for the child you are shopping for. 
After reading all of the books I selected, I love that they make the child the hero of their own story.  I think that goes a long way in encouraging young children to love reading.
They have holiday-themed books available, too! We purchased one of the Christmas books for our December 1st Box.
They are very reasonably priced, around $20 (be sure to use see where we've found the best deals on Wonderbly here), for such nice, personalized gifts!
They also have super friendly customer support, actually "Customer Support Angels" is what they call them!
Sample Of Personalized Books Available
With super creative stories, Wonderbly has sold over a million books with titles like "Lost My Name" and "The Birthday Thief"
What we don't love about Wonderbly
It took 11 days from the day I ordered to receive them in the mail, so you have to plan ahead. No 2-day Amazon prime delivery for that birthday party that I didn't plan ahead for! 😂
They do, however, offer faster shipping options to deliver faster. It's just more expensive
A tip: Order Early
Just plan a little bit ahead and you won't miss the delivery of one of these amazing books. Just purchase a little earlier than you think.
As you can imagine, Christmas, New Years, Mother's Day and Father's Day are all very busy.
This makes a REALLY great gift for Birthdays…
The Birthday Personalized Books from Wonderbly
The custom and personalized birthday books from Wonderbly are probably the best options for many since you know a birthday is coming up and it's a unique gift to celebrate the kid in your life.
Unique options based on their birth date
Some of their books are based on the day they were born, like this one (The Birthday Thief).
How cool is it to get a book about your birthday? That's pretty stinkin' sweet.
There are a couple of other really good options, too. Explore the custom Birthday Books.
Wonderbly Personalized Books Review: What else should you know?
The books are truly custom stories. To be 100% honest, Wonderbly has really upped their game over the years.
For example, check out this book:
How do they get a picture of the kids INSIDE the book?
Not only do they place your kids front and center (on the front of the book), they are also hidden (Where's Waldo Style) INSIDE the book:
That's pretty stinking cool.
What you can change depends on the exact book, but you can customize many different parts of this. The "Where Are You" book for our son has provided hours of entertainment.
He loves trying to find himself (he's a big 5 year old now) and loves to search the pages – one personalized story at a time. There are other fun challenges in the book, to.
Our Daughter's Favorite Wonderbly Book
Our daughter loves the Goodnight Scarlett Book. When she was teething (when she was about 1 year old), she would ask for that book to help calm her down.
The books are incredibly well illustrated and even include some easter eggs if you look close enough.
The books are well-made and include very thick pages. They hold up to the abuse of toddlers, even our daughter!
Preview customizations before you buy
Wonderbly does a great job letting you see inside the personalized book too.
In almost any book you can see what the pages will look like.
That's even better because there are no surprises about what parts of your book will be customized and personalized, down to every single page!
Wonderbly: What's included and what you can customize
A personalized book with the child's name throughout. You can also do a custom dedication at the beginning of the book.  In some cases, you can even customize the themes of the story. 
Some books allow you to pick a caricature of the kid and put it within the book.
In addition, you can decide if you want a paperback book or a hardcover book and if you would like them to wrap it for you. The hardcover book and the gift wrap do add to the cost.
Wonderbly keeps improving and offering new books for book-loving kids (and ones that don't love books, frankly).
We've been super impressed at the quality of the books and how they keep updating them every year.
Wonderbly Review: Who is this product for?
Wonderbly is an amazing gift idea for any child – of all ages.
They have books for children from birth to 12 years old. 
I think it will make a nice compliment to all the toys on Christmas or would really stand out at a birthday party among all the toys!
They also have books that you can customize with different themes – like if you are wanting your child to work on sharing or specific values or strengths.  
Wonderbly: now with customer grown-up books
If you are the creative type (and you aren't a child), you can also get in on all of the fun that life has to offer. Wonderbly now offers unique Grown-up Books, like:
A personalized book for adults, too
The 10 Reasons Your My Best Friend Book is fun for best friends and allows you to customize more than just the name in the story – it allows you to make truly personalized books.
There's also personalized books for couples. This book, 10 Reasons I love…
This book has a ton of different options for covers and another way to make a truly custom book – and not just for children anymore.
Great as a Valentine's Day Gift, too
This would make for a really great and fun anniversary present or valentine's day present. The illustrations are super cute and once again – allows for a super custom book that makes for a VERY unique gift.
We love that Wonderbly is branching out to make more custom and personalized books that aren't just about kids.
Wonderbly Alternatives
I have seen other books you can personalize and there are even some options on Amazon (but don't ship via Amazon Prime!), but these books are truly exceptional. I would go with Wonderbly before trying the others.
Wonderbly Review: The Final Verdict
I am totally in love with Wonderbly and already looking at what other books my children would like! The books are very high quality, have great stories with great messages and the personalization makes them exceptional. I think Wonderbly would make a great Christmas gift or Birthday gift that any child would treasure for years to come!
Top Kid Pick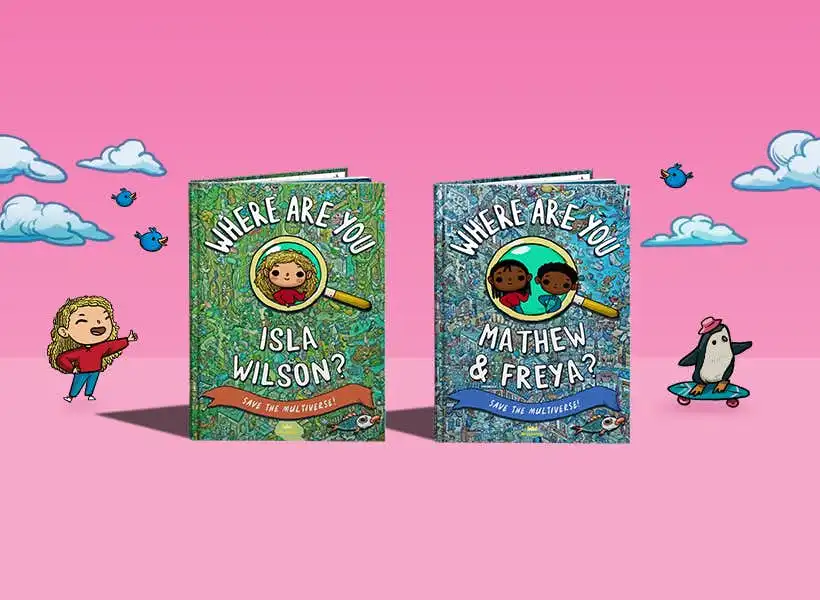 Wonderbly Books: The perfect gift for the kids in your life
The perfect book for kids...and even some custom books for adults...
We could tell you how much we love Wonderbly. But the best Wonderbly Reviews come from our kids: they simply love seeing their own names and caricatures in their own books. 
Buy Now
We might earn a commission if you make a purchase, at no additional cost to you.
Here is where we have found the best deal on Wonderbly books.
The Wonderbly books are well-written, incredibly illustrated and just an overall joy to read to kids of almost any age. The story is timeless and it is a gift every kid will remember forever – especially if they are younger.
Take a look at Wonderbly and let us know if you have any questions about these custom books. We hope you love them as much as our children do!
Struggling to read these books like you used to, check out our Look Optic Review and our Warby Parker Review.
How long does Wonderbly take to ship?

Wonderbly has a variety of shipping options, but in general, your personalized book will arrive on your doorstep in 7 to 10 days after ordering.

Is Wonderbly a good company?

We sure think so – but our kids think so, too! They love their personalized stories and read them almost every single day.

Do kids like Wonderbly books?

Yes! Our kids love Wonderbly books.