Ebikes: Everything I wish I knew before testing 22+ bikes
Two years ago, I received my first eBike and put it together in my basement in -10 degree weather because I was so excited. Since then, I've tested and reviewed over 20 different eBikes from all the major brands.
Here's what I wish I knew before getting into all of this 2+ years ago.
Many eBikes are VERY similar
It's true, many eBikes are made from very similar components. There are only so many different ways to make a battery, derailleur and brakes.
Because of that, you'll notice that MANY eBikes look the same and even have very similar features. It's no coincidence that these bikes look VERY similar: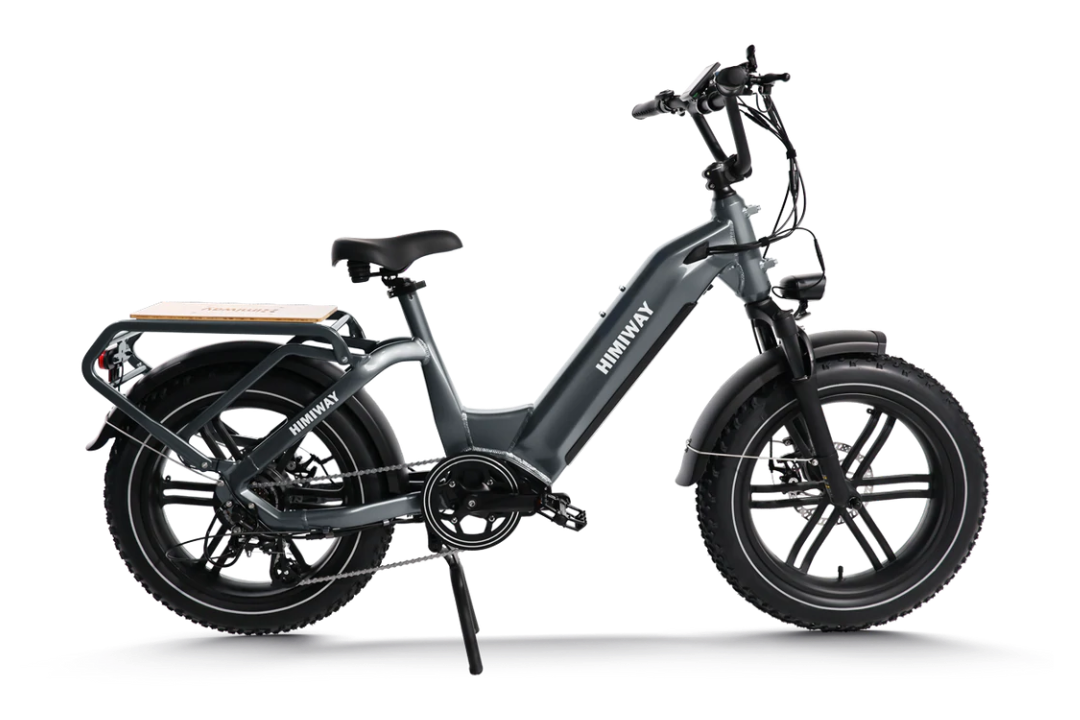 Of course, that makes things for you, the consumer, more difficult
Honestly, it leads to even more questions, like:
What eBike is the Best?
Which eBike is the most reliable?
What brand should I get?
Can I put an eBike together myself?
Here are a couple of quick "rules" that I tend to give people when shopping for an eBike
Rule 1: Don't blow your budget on the 1st eBike
Chances are, you will either:
1. Decide that eBikes are the wave of the future and be 100% obsessed
OR
2. Have a fun eBike you ride 2-4 times a month.
Either way, you don't want to be stuck with an eBike that isn't right for you. If you fall in camp 1, there's a good chance you don't 100% know what you want in an eBike.
In that case, you don't want a $6,000 QuietKat Apex (read our QuietKat Apex Review) when what you really want is something like the RadWagon 4 (read our RadWagon 4 Review).
Rule 2: Buy a Class 2 eBike, with a Throttle
Class 2 eBikes are the best for MOST people. Why? They have a throttle. I really like Class 2 eBikes for most people – the throttle is there if you need it.
Even if you think you don't want a throttle, it's nice to have. Honestly. Sometimes, just to get started with an eBike (they are heavier than "regular" bikes and sometimes the extra push is just helpful)
Class 1 eBike
Top Assisted Speed: 20 MPH
No Throttle
Class 2 eBike
Top Assisted Speed: 20 MPH
Throttle
Class 3 eBike
Top Assisted Speed: 28 MPH
Can include a throttle (or not)
Rule 3: Go with a Reputable Direct-To-Consumer Brand
Sure, big names like Trek and even REI have their own brands of eBikes these days. But they come at a hefty price. Getting an eBike Brand like Rad Power Bikes (Read my Rad Power Bikes Review) saves a ton of money simply because the middle man is cut out.
Why do I recommend a reputable company?
Super simple: the most expensive part of the eBike is your battery. It's going to be a lot easier to replace your battery if the company is still in business.
Can you put it together yourself?
You can get put together the eBike yourself, and get a local bike mechanic to put it together (and/or inspect it – which I REALLY recommend for anyone). Velofix will even have someone come directly to your home.
Rule 4: Take it slow
I know that 20 MPH doesn't sound very fast, but it is. Make sure to take it slow. Everyone I know with a new eBike has biffed if it in one of their first couple rides.
Be sure to wear a helmet, too!
Read all about the best ebike helmet in our thousand helmets review and check out the other best accessories for electric bikes.
What are the best eBike Brands?
As I mentioned, many electric bikes share many of the same components. However, you should really care about the electric bike brand for one simple reason: service.
While brakes and derailleurs are easy to fix from most bike shops – batteries and controllers are a bit more tricky. For that reason, we recommend sticking with one of the more mainstream bike brands.
This doesn't mean that other bike brands aren't "good" – we just recommend the well-known bike brands (or brands owned by other well-known brands)
Can you put together an eBike yourself?
Yes, you sure can. But I'd recommend having a professional bike mechanic look at your handy-work after putting it together and going on a couple test rides.
20 MPH is pretty fast on a bike. And you don't want an accident due to an improperly put-together eBike.
What's the range on an eBike?
One of the first questions is always about range: how long will the battery last? It depends on a wide variety of factors. But technically:
Since eBikes have pedals, that are powered by YOU, the range is as far as you want to go!
Throttle Only
Most eBikes will only go about 15-20 Miles if you are using ONLY throttle before the battery is dead.
Heavy Pedal Assist
If you are pedaling, but using a higher level pedal assist, you can go about 25-35 miles before the battery is dead.
Light Pedal Assist
If you're using a lighter medal assist level, you can go about 35-50 miles before your battery dies.
20 MPH is pretty fast on a bike. And you don't want an accident due to an improperly put-together eBike.
Range depends on many factors: overall bike payload, wind, hills, terrain, overall speed and much more!
Mid-Drive or Rear Hub Drive?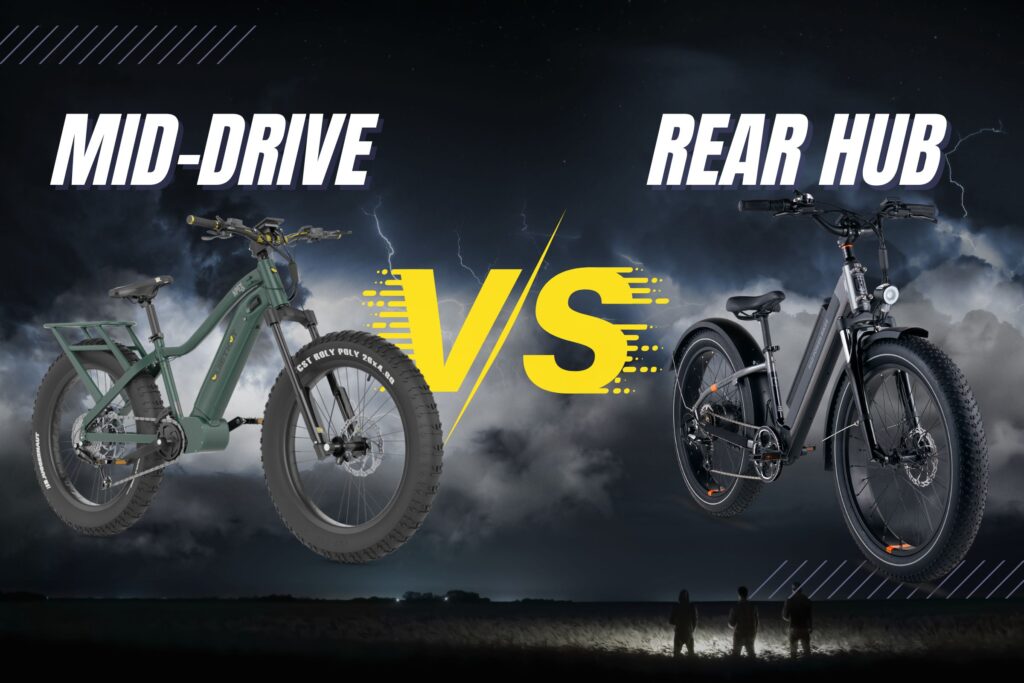 This is another question that comes up a ton! We've written a full post on Mid-Drive vs. Rear Hub eBike Motors, but you can probably sum it up in this one chart: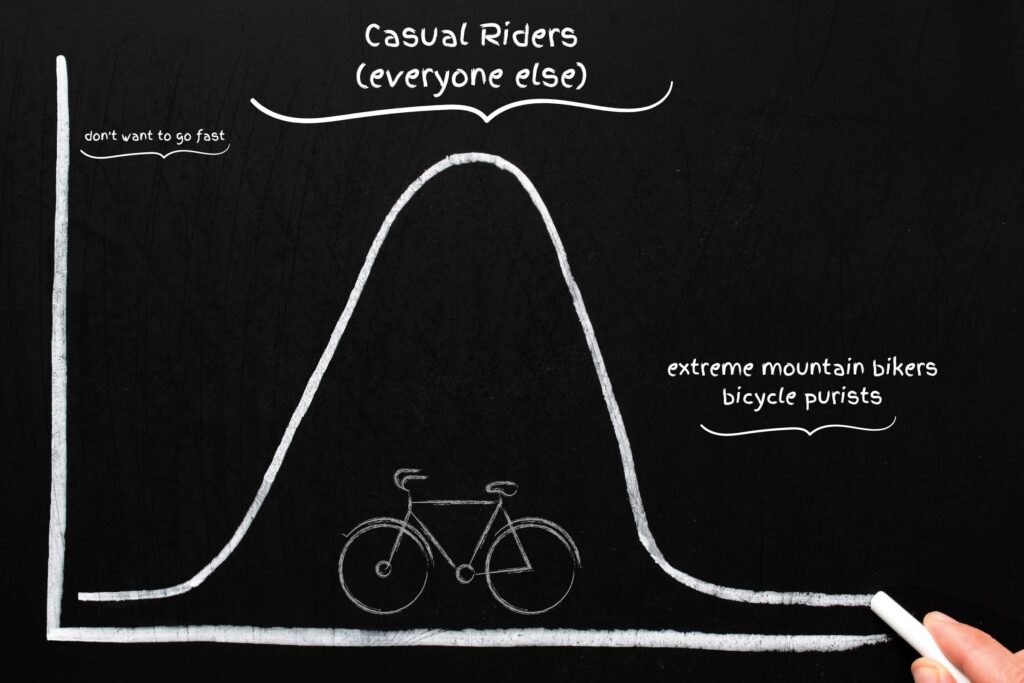 If you are an extreme mountain biker, a bicycle purist or just don't want to go fast – then a mid-drive ebike might be for you. Otherwise, check out a rear hub eBike (and see Rule #1).
Hydraulic Disc Brakes vs. Mechanical Disc Brakes
I did a full guide to Mechanical Disc Brakes vs. Hydraulic Disc Brakes. In short, Hydraulic Disc Brakes are better, but they are also more expensive and can leak. They are also a bit more of a pain to service.
You can't go wrong with Mechanical Disc Brakes, but Hydraulic Disc Brakes are better, overall.
So, if ease of maintence and cost are your biggest solution, Mechanical Disc Brakes will get the job done. They don't work quite as well and they tend to be a bit squeaky before you break them in.
What bike do I ride the most?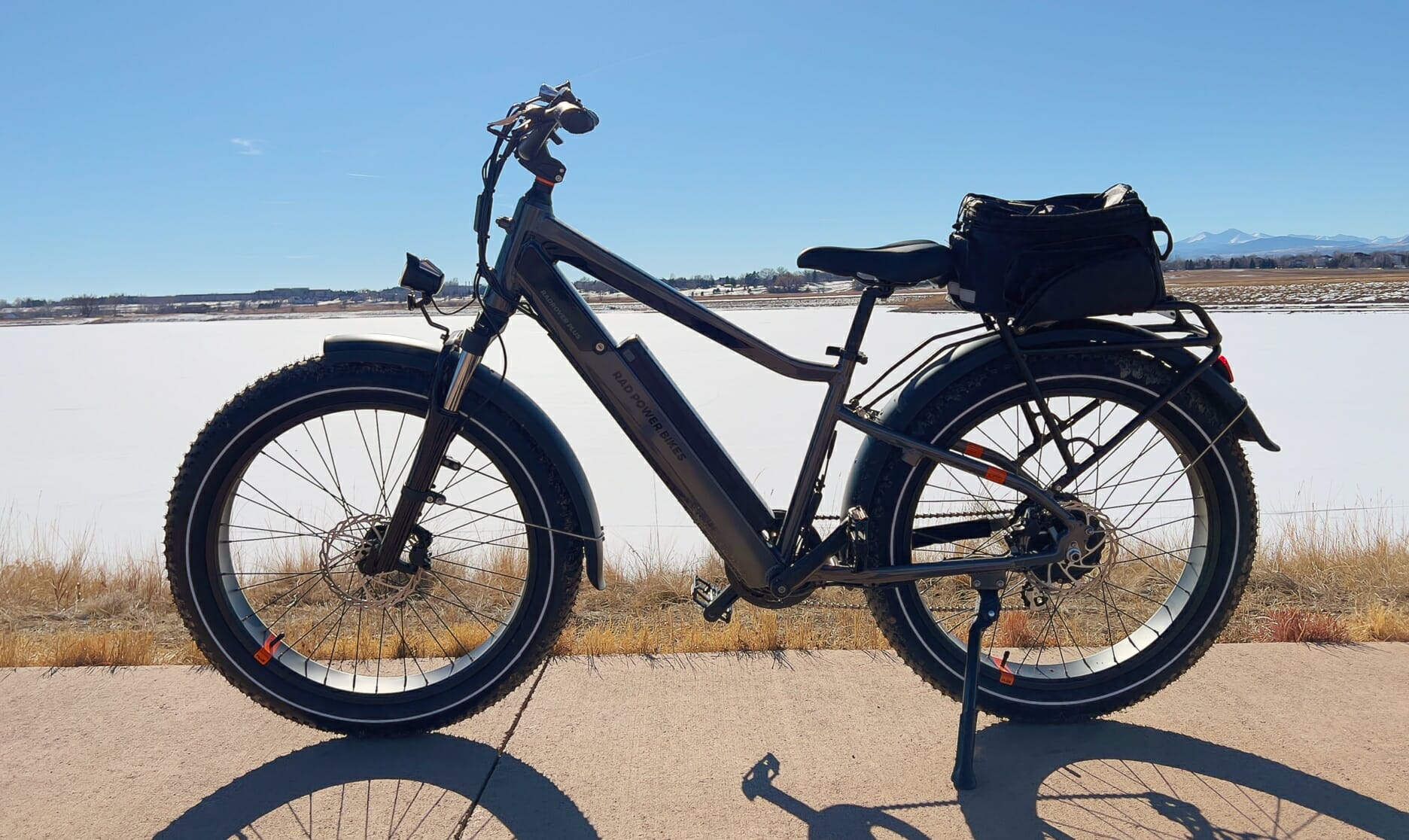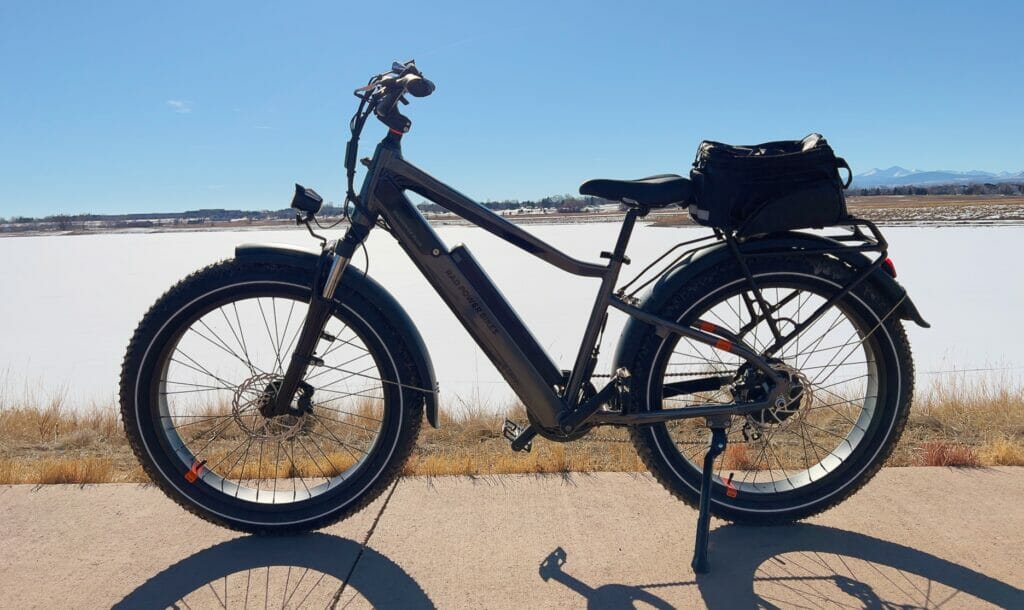 This one is really simple, I ride the RadRover 6 Plus (read that RR6 Review) or the RadWagon 4 (read our RadWagon 4 Review) if I've got 1-2 kiddos with me.
As you'll read in our best electric bike accessories, we also really like the kids UrRider – but my oldest kid is now too big.
The Best eBike Brands Overall
An incredible value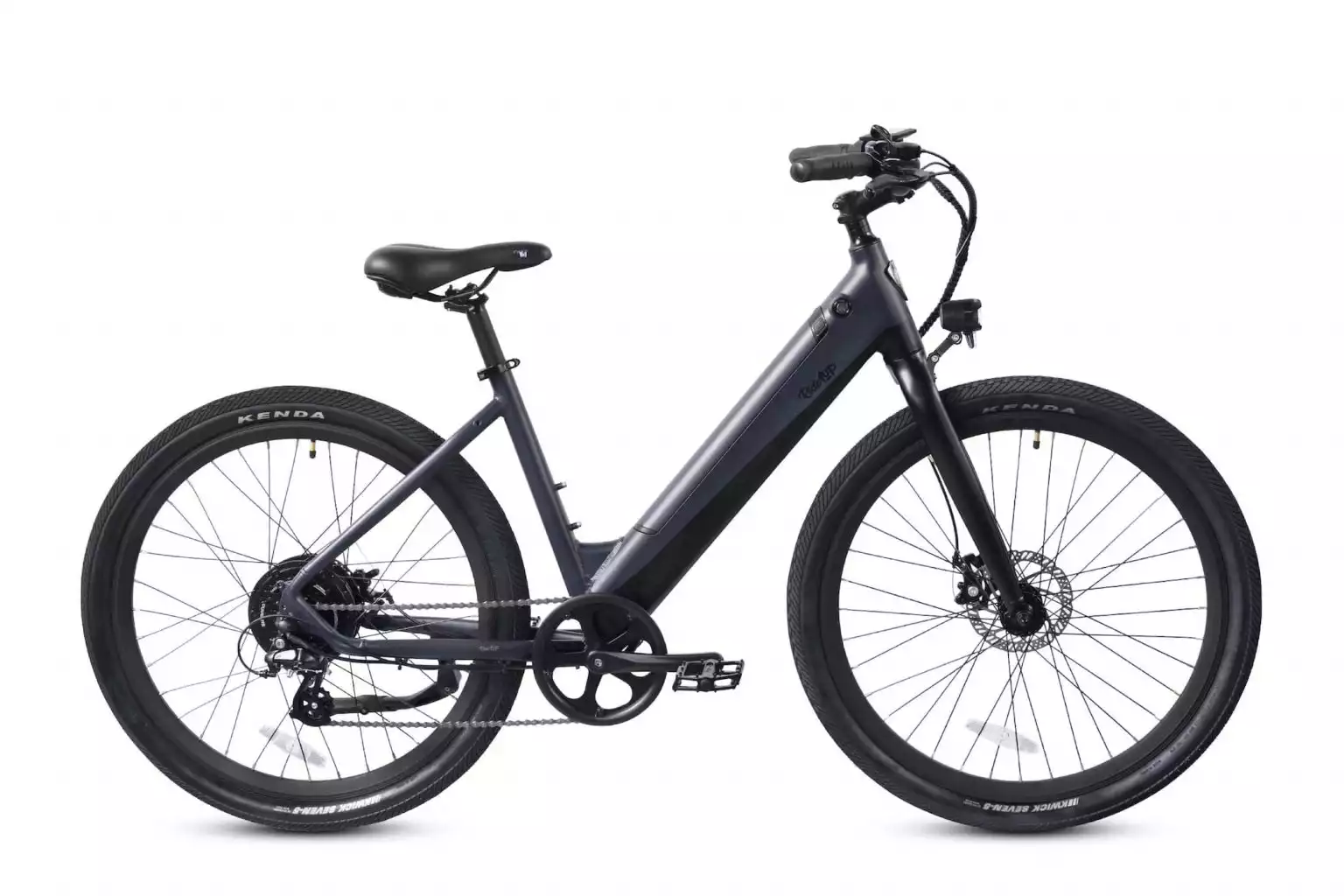 RIde1Up Core-5 eBike
A surprisingly great value! For under $1,200, you can get a great starter eBike from Ride1Up - a great eBike brand.
Buy Now
We might earn a commission if you make a purchase, at no additional cost to you.
If you knew nothing about eBikes and wanted to get a great, all around eBike, for a super reasonable price? Then get the Ride1Up Core-5. Read our Ride1Up Core 5 Review for more information on this best all-around eBike.
Best Fat Tire eBike
As mentioned above, my daily-rider is the RadRover 6. Read our Rad Rover 6 Review.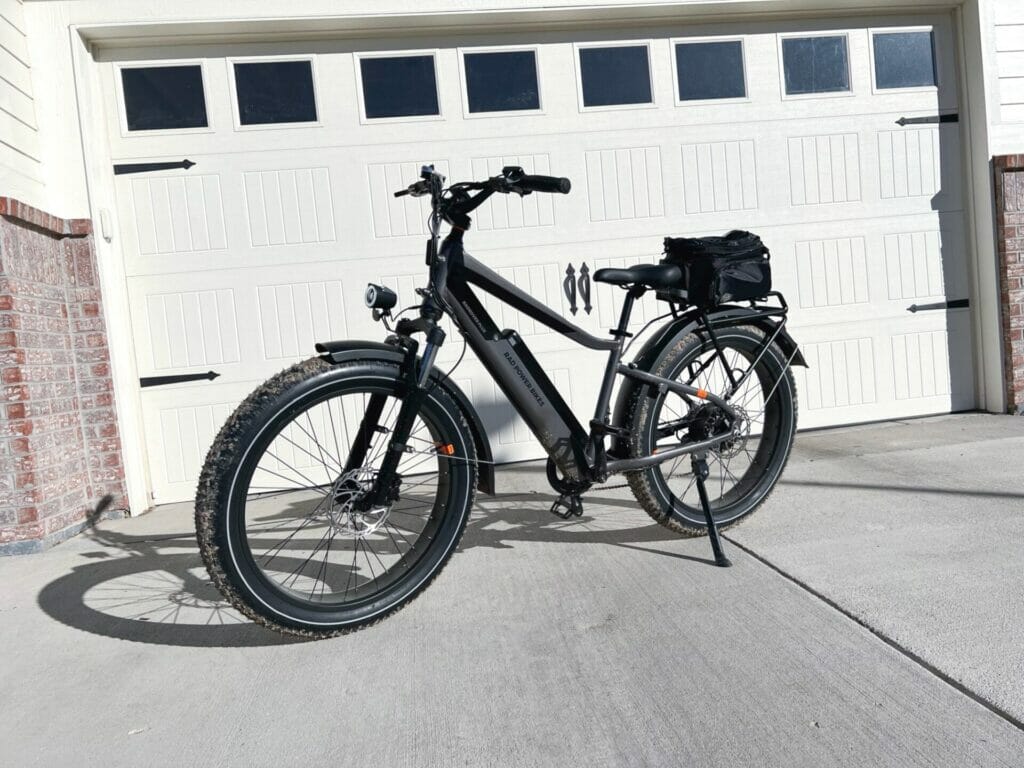 Top eBike Pick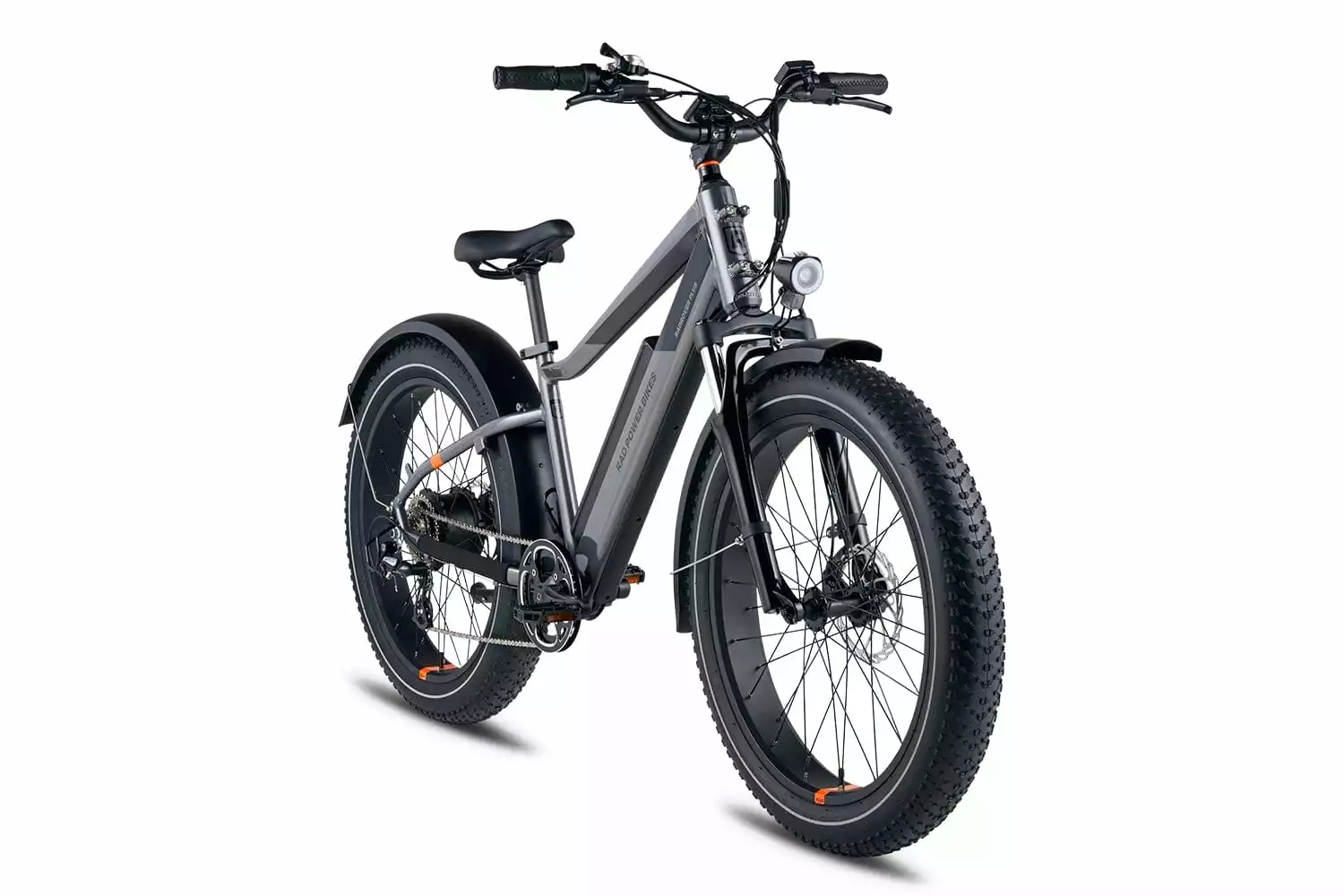 RadRover 6 Plus
The flagship RadRover gets a massive upgrade. From a brand new frame to the dual-screen Rad User Interface, this bike keeps the spirit of previous RadRovers and but innovates in all the right places.
Buy Now
We might earn a commission if you make a purchase, at no additional cost to you.
Best Cargo eBike
This is the closest one on the list. I, personally, like both the RadWagon 4 and the Flyer Cargo eBike. And frankly you can't go wrong with either.
A super-attractive alternative to the RadWagon 4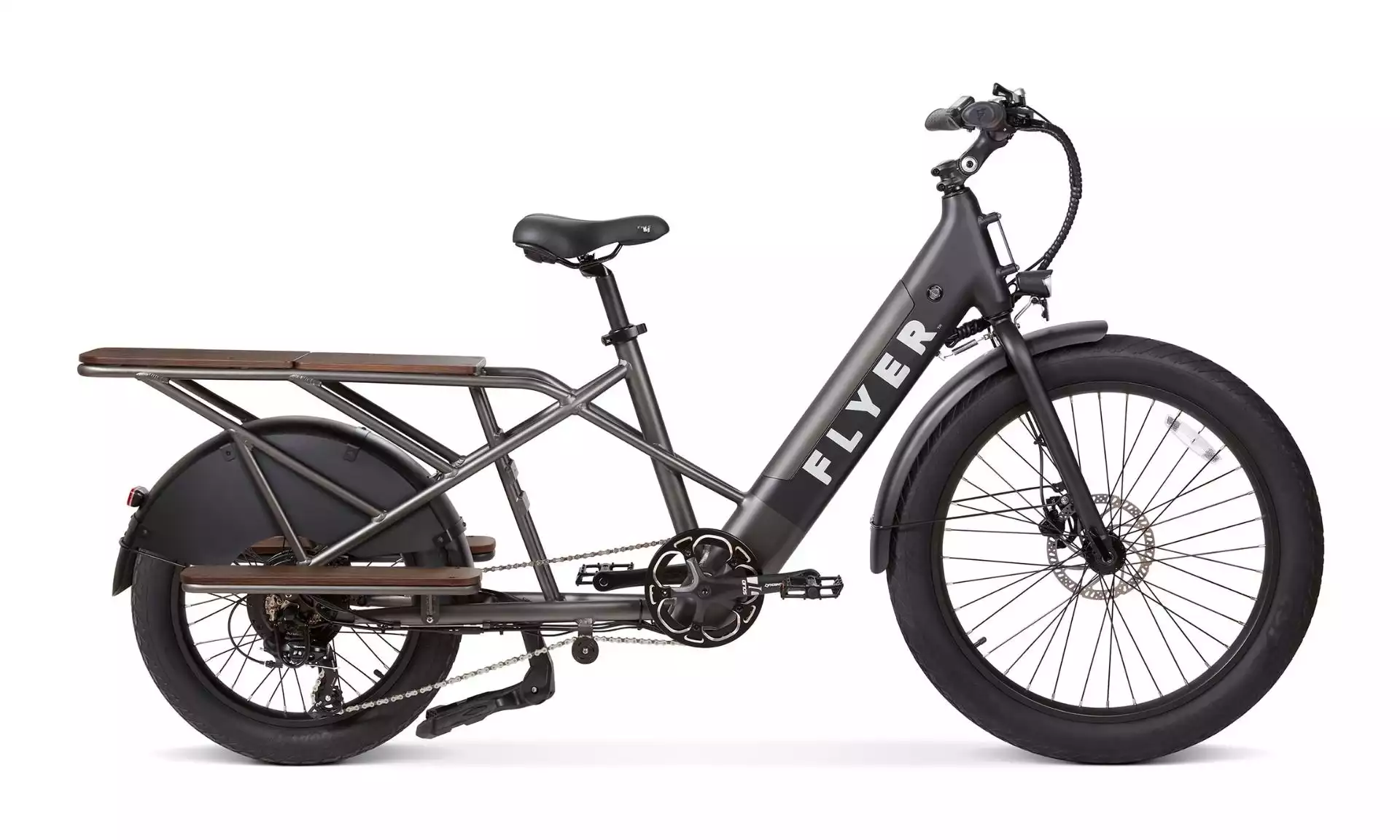 Radio Flyer Cargo eBike
From the beautiful colors to the extra features, you can't go wrong with this cargo eBike - for hauling kids, hauling gear or just hauling butt!
Buy Now
We might earn a commission if you make a purchase, at no additional cost to you.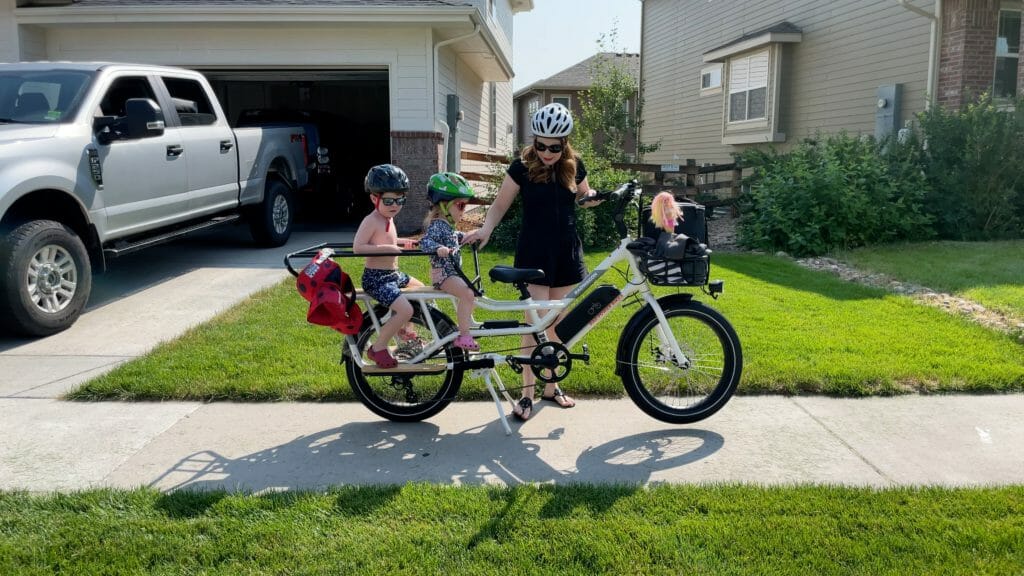 Top Cargo Bike Pick
RadWagon 4 - Electric Cargo Bike
We love Rad Power Bikes and if you have been on the trails, you've probably seen this unique eBike with a kiddo or two on the bike. We love this ebike for shorts trips to the pool or a nearby playground.
Buy Now
We might earn a commission if you make a purchase, at no additional cost to you.
You, honestly, can't go wrong with either Cargo eBike. I tend to ride the Flyer Cargo eBike more often because I just like the way it looks. Read our full Flyer L885 Review and our full Rad Power Bikes RadWagon Review.
Best Folding eBike
Great, foldable eBike!
Snapcycle S1
There's no way a foldable eBike can be any good... right? WRONG. We were incredibly impressed with this eBike.
Pros:
Fast

Foldable

Lightweight

Easy and fun to ride
Cons:
Not the most ergonomic

Limited handlebar placement
Buy Now
Our Review
We might earn a commission if you make a purchase, at no additional cost to you.
This eBike doesn't look like it folds into this:
But it does. Read our full Snapcycle Review and get our Snapcycle Promo Code.
This bike was just a ton of fun to ride and it folds!
eBike Guide: Final Thoughts
To be honest, it's REALLY hard to go wrong with an eBike – as long as it comes from a reputable manufacturer. It's hard-pressed to ride an eBike and be grumpy about it. You may even become hooked, like me!
Check out the best eBike Brands below, and let us know if you have any questions or concerns!
Some people ask about folding bikes, too. Here are two good ones to check out: eSpin Nero Reviews and SnapCycle S1 Review. Also, read about the best electric bikes with fat tires.
Another great eBike: read our Velotric Discover 1 Review.
Check out the best eBike Accessories we've found and read about one of our favorite helmets, XNITO and Thousand Helmets.
Latest eBike Posts: