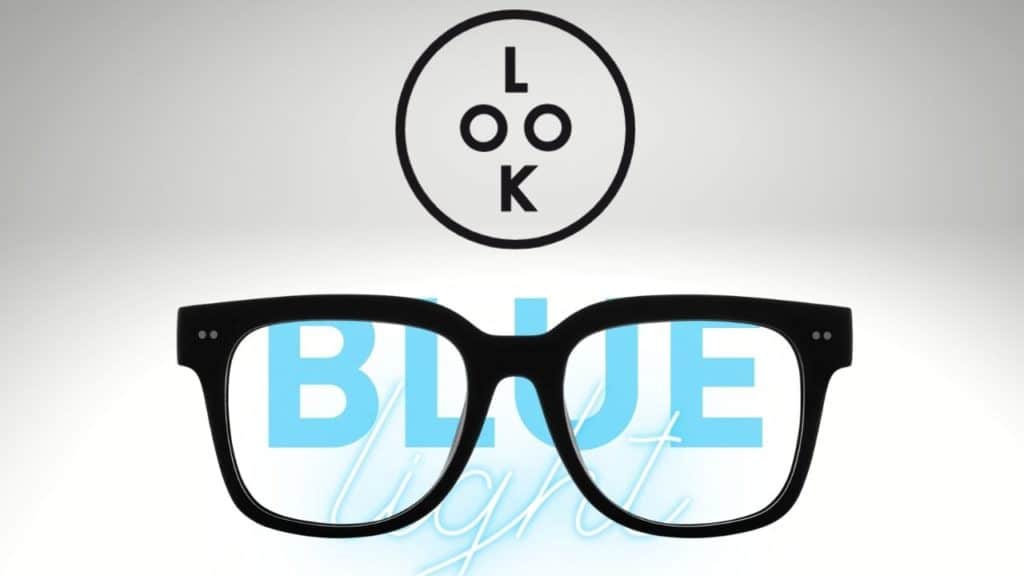 If you are like so many people right now, you're probably working from home. Your eyes are probably hurting, getting all red, and maybe even getting some headaches. Today, I'm going to share a great solution for anyone working from home: LOOK OPTIC Blue Light Blocking Glasses. We've tried Zenni Optical before and since then, we've had some issues (I'll dive into below). But let's dive into our LOOK OPTIC Review to learn more.
LOOK OPTIC Review: What we tested.
I've been testing a lot of blue light blocking glasses recently, and I've got to share with you my favorite. These are the LOOK OPTIC Blue Light Readers in the Laurel style. They are awesome! They not only look good, but the optics quality in the glass is perfect.
They retail for $78 dollars but you can use our exclusive LOOK OPTIC Promo Code here.
I'm not an expert, obviously, in optics for glasses, but I've found the LOOK OPTIC Blue Light Readers to be exceptional. More on Zenni Optical in a second, but I stopped wearing them recently. I was actually getting headaches. Since I've been wearing them on a more regular basis, my headaches have almost it's completely gone away, which is awesome.
LOOK OPTIC Review: The Details
What is LOOK OPTIC? LOOK OPTIC is a direct to consumer glasses brand. They say, "We're here to help make wearing readers a fun, fashionable and fearless experience – wherever you need to read the fine print." We really love that.
They offer three main types of glasses: Readers (slight magnification for reading the fine print), Blue Light Blockers (which we tried, also available for magnification, but we didn't get in our pair) and Sun Glasses (also with and without magnification available).
LOOK OPTIC does not offer prescription glasses, just readers. Think the kind of glasses you would typically buy at Target or Walmart without a prescription. But as you'll read shortly, LOOK OPTIC's glasses are MUCH higher quality.
Fun fact: If you really like their glasses, like the Laurel variety of Blue Light Blockers we got, they also make the same style in Sunglasses. We thought that was pretty cool!
What Else We Tried – Zenni Optical + more!
I have terrible vision. I wear contacts every day and I wear glasses at night. I don't like wearing glasses, for some reason. I feel like they make my vision less "pure" (seeing the edges of the frame, etc.). So, I found the cheapest prescription glasses I could find to wear at night: Zenni Optical. They were like $40, as compared to $300 at the Optometrist. My prescription glasses have been fine. I only wear them at night, in case I need to get the kids or something in the middle of the night. No biggy.
So, when I read up on the benefits of blue light blocking glasses, I decided to get the same pair of Zenni Optical Glasses, but without the prescription and no blue light blocking.
We also tried a pair of Target Blue Blocking Sunglasses, but more on that in just a second.
Zenni Optical vs. LOOK OPTIC – Which one is better?
I'm not an expert in glasses optics, as I mentioned, but I have to say that the LOOK OPTIC Glasses are far superior here. For some reason, my Zenni Optical glasses give me a slightly distorted view of whatever I'm looking at. It's not huge, but it's just enough to make me not want to wear them.
You may have come across this before but Zenni Optical is the best at showing you glasses that are $6.95. But as you go through, you want to get any sort of like blue blocking on them, any anti-glare coating, the price goes drastically up. I don't like that on any website.
The cheapest you can get into Zenni Optical Blue Light Glasses is about $24, but that's without anti-reflective coating or anything else. That's not a bad price, but you also typically have to pay more $10+ for shipping at any sort of speed above "snail."
LOOK OPTIC vs. Cheap-o Target Blue Light Blocking Glasses
These are actually the first pair of blue light blocking glasses that I ever tried: The ICU Eyewear Screen Vision Blue Light. They retail for $20 and I think I got them on sale for $9.99. While the glasses look ok, they felt like wearing a plexiglass shield. The reflections were terrible and the vision optics were bad, too. We don't recommend these.
Does everything look yellow with Blue Light Blocking Glasses?
That's what I was worried about, remembering these glasses back in the day:
When you are looking through the glasses, nothing looks yellow. You can see maybe a little bit of a yellow tint when you hold it far away, but barely noticeable. No one will notice that you are wearing them just by looking at the lenses.
Why you need blue light glasses in the first place
All the devices that we have, all the iPads, all the iPhones, every screen we have, they emit blue light. Blue Light can keep you up at night. It doesn't help your eyes relax as much. And Blue Light is just tough on your eyes. Our eyes weren't designed to stare at a screen like this all day long.
Blue Light Blocking Glasses work by blocking some of the blue light that our screens emit to help give our eyes a rest.
LOOK OPTIC Review: It's not just the optics
LOOK OPTIC has a ton of fun details, even down to the packaging it comes in.
LOOK OPTIC also has two-way hinges that allow the glasses to stretch both ways (inside and outside of perpendicular).
If you are on the market for Blue Light Blocking Glasses (I'd argue that anyone working from home or staring at a computer screen SHOULD own a pair), give LOOK OPTIC a look (yes, pun intended).
LOOK OPTIC Review: The Final Verdict
We're happy to give LOOK OPTIC our coveted We Tried It Seal of Approval.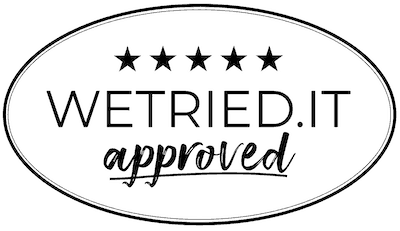 We had never really heard of LOOK OPTIC before, but I decided to give them a shot. But $78 does sound like a lot. You can actually get magnification on the same frames for the same price. These are your eyes you're talking about. I wouldn't want to spend less to save a couple of bucks on my eyes. And if you're a little bit nervous about trying out LOOK OPTIC and spending that kind of money, LOOK OPTIC has a great 90-day return policy, one year guarantee and they have awesome reviews (including ours!)
I am now a giant fan of LOOK OPTIC glasses! I hate to be hyperbolic about it, but any product that can help me reduce headaches and eye strain is worth it.
Be sure to check out LOOK OPTIC and use our exclusive LOOK OPTIC Promo Code.