The Best Unique Kid Gifts For The Kid That Has Everything: We previously wrote about the best gifts for the 30-something dude that had everything, the best gifts for the 30-something woman that has everything, and the best work from home gifts. Now it's time to tackle something even harder: the best gifts for kids that have everything. Even more important, the best gifts that aren't cheap plastic toys.
It doesn't matter if you're looking for unique kid gifts for a birthday party, a unique kid gift for Christmas or unique kid gift for anything else – we've got you covered!
Gifts for the kid that has everything: Why you should trust us.
Our kiddos, of writing this is late 2021, are three years old and five years old.
As you can imagine, they've got every cheap plastic toy you can imagine. If you're like us, you're probably thinking, "what do I get for the kid that has everything?" Or "our kids do not need another plastic toy."
So, we created a list, and checked it twice to provide you with 11+ items for all the kids that are nice.
As of the time writing this, we have 2 kids ages 3 and 5 years old. Teddy is our oldest, a boy. Scarlett is 3 years old and is a girl.
They couldn't be more different, but they love all these gifts!
Unique Gifts For The Kid That Has Everything #1: Osmo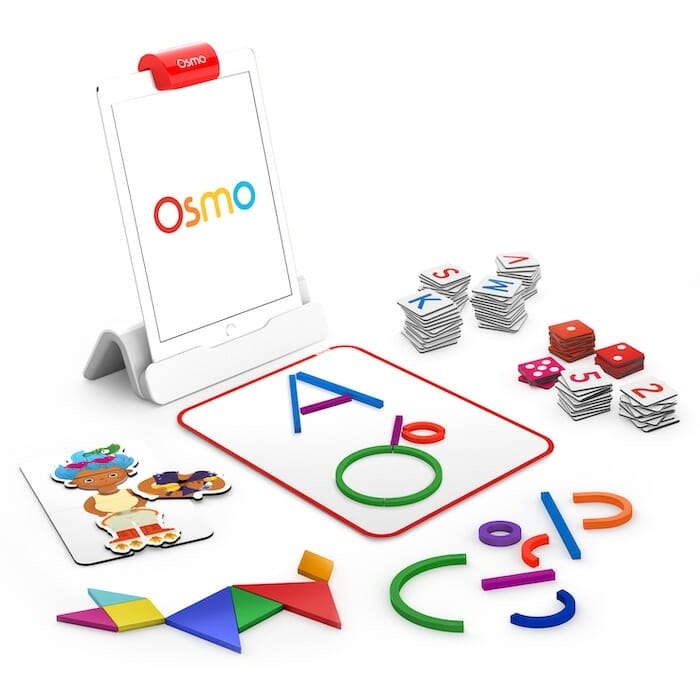 Our kids got this a gift last year and he loves it. We are SUPER careful to not allow a lot of screen time (especially with the whole family), especially on iPads, but this is a great tool if you need a unique way to help your kids learn.
And it's just one of those really cool gifts – and super fun!
What is Osmo?
Osmo is a unique learning device that allows kids to work with physical objects (cards, drawing, unique pieces, etc) to learn! Osmo works with your iPad or Kindle Fire already. It simply uses the top, front-facing camera to use a mirror that sees the surface below. Pretty stinking cool.
What do our kids think of Osmo?
Our kids, 2 years old and 4 years old are a little young to fully take advantage of this right now, but they still like to play with "Mo" – the monster. There are a couple of fun games that your kiddos can play starting at about age 3.
Unique Gifts For The Kid That Has Everything #2: Magna-Tiles
These toys are still going strong – 2+ Christmases later.
Even though lock-down, this toy never got old. It can be used to make everything from Bowser's Castle to "Bats."
What are Magna-Tiles?
They are simple, plastic tiles that connect together with magnets.
What do our kids think of Manga-Tiles?
Our 5-year-old uses the Magna-Tiles to build "jails" for the bad guys and homes for the good guys. It's incredible to see how they use their creativity.
Our 3-year-old just started playing loves to make castles for her princesses.
Unique Gifts For The Kid That Has Everything #3: Their own headphones
Especially if you got Gift #1 – Osmos, having some headphones designed for kids is a game-changer. We have a pair like this one that has built-in volume control, so it never gets too loud:
Playing with the iPad is a rare treat (unless it's Osmo!) or a learning game, so we even let our 4-year-old wear the headphones when he plays it. This has also been awesome on plane trips we've taken together.
Unique Gifts For The Kid That Has Everything #4: Play "Sets"
It's one thing to get a toy or two here, which ends up to a lot of junk. However, our little ones love having a full set for a toy that allows them to act out a whole scene. Right now, our 5-year-old loves Ghostbusters and love having this set that he can act out all the different characters.
I know this is technically a plastic toy, but having something they can put together and act out a whole scene is special.
Playmobil has some other great sets like this, too. Another cool thing, if you kid is slightly older, is that you have to put these together, a lot like Legos.
Unique Gifts For The Kid That Has Everything #5: Indoor swings
We'll write a full post about this in the future.
But our oldest suffered from some sensory issues when he was younger. The occupational therapist recommended we started to put some stuff in our basement to "swing" – we have some swings, trapeze bars, etc. in our basement.
We simply attached some boards to our basement ceiling and used that to support the indoor swings.
Unique Gifts For The Kid That Has Everything #6: Beddy's
We'll post our full Beddys Review shortly, but this is awesome for any kid that loves to be cozy.
What is Beddy's?
Beddy's is everything your kid (or adult) needs for a bed! It includes the comforter sheet and pillow cases. As an added bonus: the bed is SUPER easy to make. Just zip up the sides and the bed is made!
Use our Beddy's Promo Code to save even more. Also, don't miss our full Beddy's Review, too.
Unique Gifts For The Kid That Has Everything #7 Wonderbly
We got Wonderbly for all the kids in our family last year! Read our full Wonderbly Review, too.
What is Wonderbly?
They are customized books for all the kids on your list. It literally puts the kid in the book – both by using their name and, in some books, their likeness.
What do our kids think about Wonderbly?
They love it! The goodnight book is our 3-year-old's favorite book. She loves that it has her name and a character that looks like her in the book!
Unique Gifts For The Kid That Has Everything #8: Sensory Kids
Our 4-year old got this as a gift for his birthday and loves it!
What is A Sensory Kit?
There are many makers of sensory kits, but we got some from Young, Wild + Friedman.
Here's what Young, Wild + Friedman Say:
A few years ago, one of our children was diagnosed with a speech disorder coupled with severe anxiety. Unable to communicate, our child was understandably frustrated. Our doctor recommended incorporating more sensory play opportunities into our daily routine, as it may help calm anxiety and encourage language development.

I began reading and researching and was amazed at what I found! I started making play dough, assembling sensory bins, and even bought an at-home music class dvd that we used together. I saw first-hand how sensory experiences helped calm our child's frustrations, and it has been incredible to see their behavior and language grow and improve through sensory play.

Young, Wild + Friedman
What do our kids think of the sensory kits?
To be honest, they have no idea it's a sensory kit. We call them kiddie-crack! It's nice when we need a fun activity indoors that is a bit special. They will play with each set for about an hour, non-stop!
Unique Gifts For The Kid That Has Everything #9: Amazon Echo Kid Edition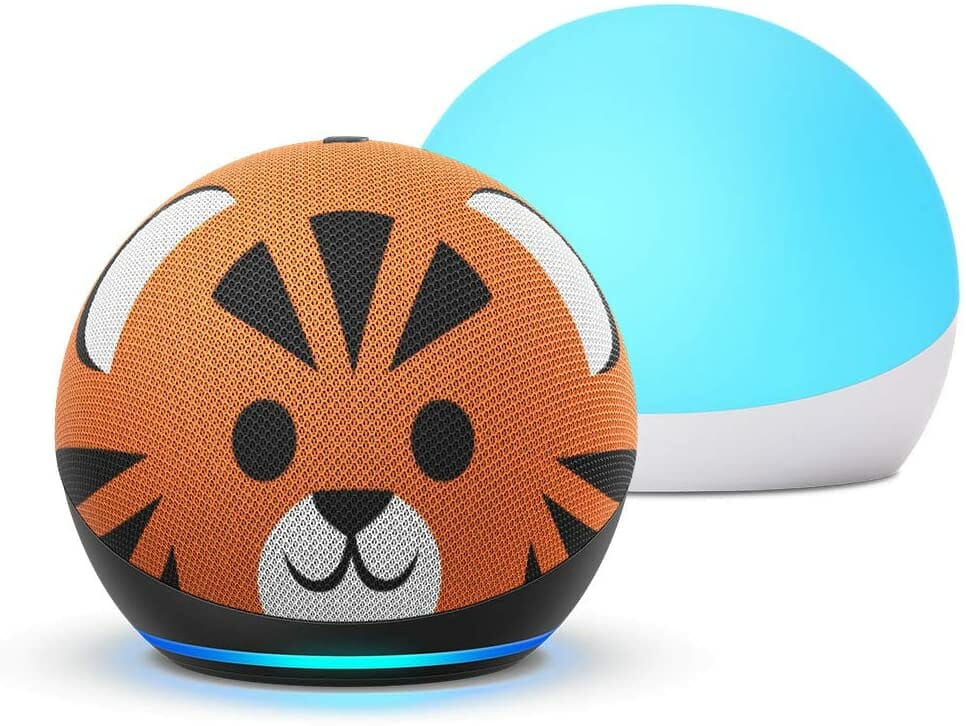 Our 4-year-old got the Amazon Echo Kid Edition last Christmas as a gift and he loves it!
What is the Amazon Echo Kid Edition?
Think of the Amazon Echo Kid Edition as a G-Rated Version of the adult Amazon Echo. Sure it comes with some different colors, but it also blocks many of the things the adult Amazon Echo can play.
The Echo Dot Kids Edition also includes a year of Amazon Kids+ (FreeTime Unlimited). It gives access to unique Audible (audio book) content and much more!
As an added bonus, you can now get a Glow Light that pairs with the Amazon Echo Kid Edition for only $10. What is the Amazon Glow light? It allows you to Ask Alexa to set a Rainbow Timer that changes colors, indicating that dinner or bedtime is approaching. You can even set a morning alarm that gradually gets brighter as wake-up time approaches.
Unique Gifts For The Kid That Has Everything #10: Highlight Magazine
This is a bit old school, but our kids really love it!
What is Highlight Magazine?
It's a magazine that comes about every month for your kids.
What do our kids think of Highlight Magazine?
Not only do they love the magazine (for some reason, it's their favorite thing to read on the potty), but they love getting mail.
They also have a version for younger kids, called High Five. Even better they are both available on Amazon's Magazine Subscription Center.
Unique Gifts For The Kid That Has Everything #11: Pact Clothes
I know no kids like to get clothes for Christmas, but this is a unique clothing brand that makes SUPER soft clothes. See our full Pact Review for more information.
What is Pact Clothes?
Pact clothes is on a mission to build "Earth's Favorite Clothing Company." What does that mean? They use super-soft Organic Cotton, with fair-trade factories.
Bonus Gift Idea: Pipsticks
What could make my daughter smile so big? Even better… what could keep her occupied for 2+ hours? Simple: Pipsticks!
What are Pipsticks? It's an awesome subscription sticker membership where you get a boatload of awesome, high quality stickers sent to you every single month.
I'm not talking about cheap-o, dollar section stickers. I'm talking puffy sticker, scratch and sniff sticker, sparkle stickers and a whole lot more!
Read our full Pipsticks review for more info.
Another great NEW gift: Name Stories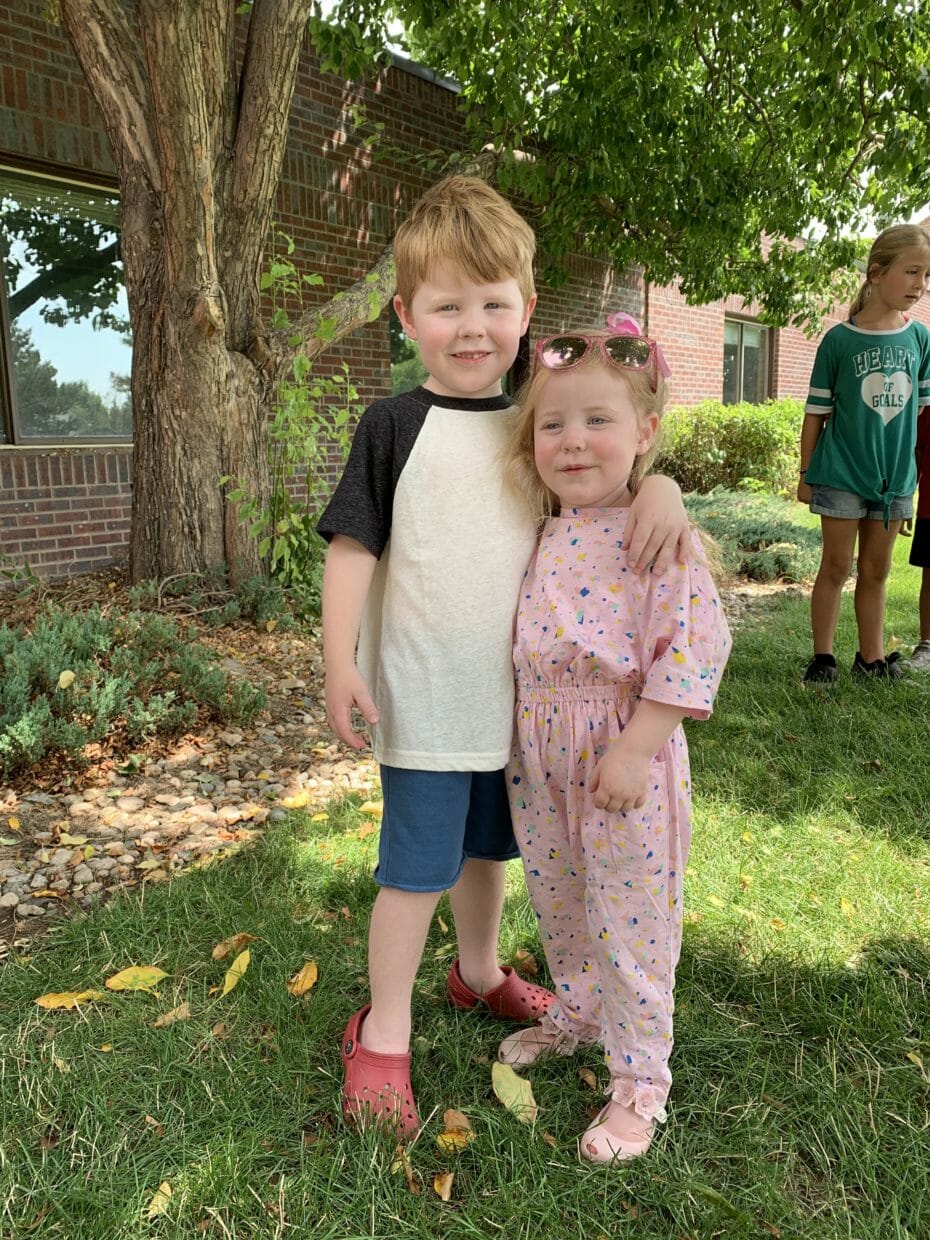 We recently got our kid's Name Stories. What are Name Stories? For the full explanation, see our Name Stories Review. But in short: they are a really high-quality print that explains the meaning behind someone's name. Our kid's Name Stories were incredibly accurate!
This is a great gift kids will cherish for a long time!
Best gifts for kids that aren't plastic toys: the final verdict
Have anything on this list that you would add for the best unique gifts for the kid that has everything? Or that you didn't like on our list? Let us know in the comments below!