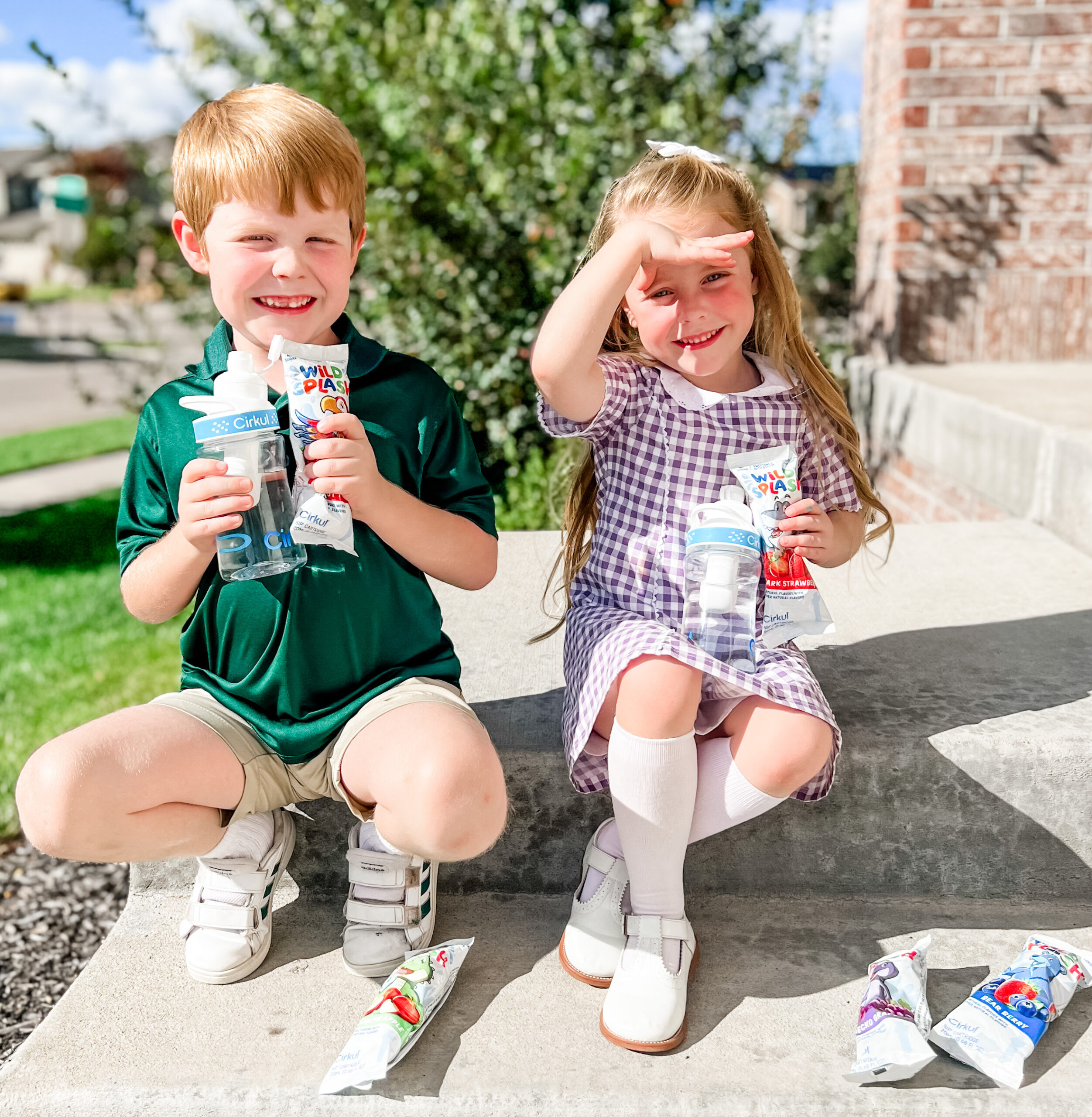 Once upon a time, in a thirsty land, we stumbled upon the Cirkul water bottle and our lives got a tad bit more hydrated, as we shared in our previous Cirkul review. So, we found out Cikrul now have Cirkul Kids Flavors, and had to give them to our toughest critics: our kiddos.
Now available at Walmart!
The Cirkul Bottle
Pros:
Great flavors

Variety of flavors

Easy to use

Keeps water bottle clean
Cons:
Have to "suck" to get the water out

Some flavors are hit or miss
Buy Direct
Buy on WalMart
We might earn a commission if you make a purchase, at no additional cost to you.
The saga continues as Cirkul has now launched a new range aimed at the kiddos, going by the splashy name of Wild Splash. It's a range that promises to marry the whims of a child's taste buds with the stern (yet loving) health concerns of parents.
No sugar, no artificial colors, and sweetened with Stevia, these flavors dance the fine line between fun and nourishment. So, we decided to embark on a mini flavor expedition, with our little ones leading the way, into the wild, watery wonderland of Wild Splash. Grab your water bottles; it's about to get splashy!
What is Cirkul?
Ah, the Cirkul water bottle, a modern-day knight in shining armor for the dehydrated and the flavor-challenged. But what exactly is this hydration hero? Cirkul is a revolutionary drinking system that's all about personalization. Imagine a water bottle that moonlights as a barista of sorts, ready to infuse your water with a zesty twist at a moment's notice.
The magic begins with a reusable bottle, a heart willing to shun the mundane, and a little cartridge known as a Sip. The Sip is where the essence of Cirkul's charm lies. It's a flavor cartridge that docks onto the bottle, ready to infuse your water with a myriad of flavors. You get to be the captain of your hydration journey, steering the flavor intensity to your heart's desire with a simple twist.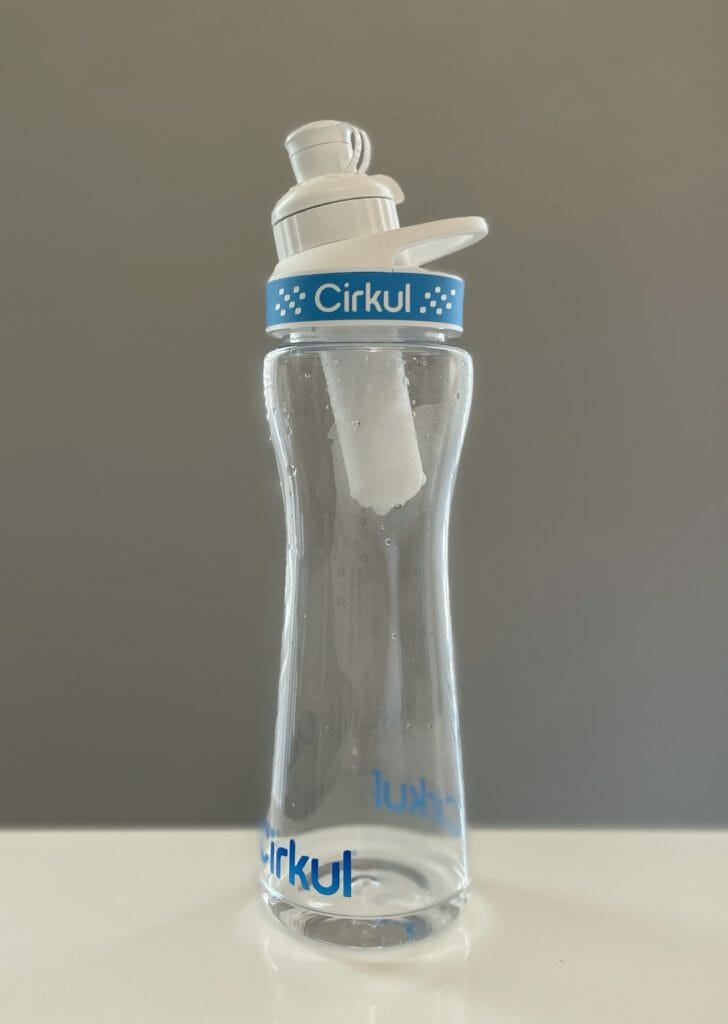 The genius of Cirkul doesn't just stop at tantalizing your taste buds. Oh no, it's on a mission to bid adieu to the environmental menace that is single-use plastic bottles. Each Sip saves the planet from the clutches of up to six plastic bottles. It's a small step towards a greener earth, with every sip.
And it's not just about being eco-conscious. It's about embarking on a hydration adventure that's as unique as you are. Whether you're a fan of bold flavors that announce themselves with a bang or a lover of a subtle taste whisper, Cirkul has got a seat for you at the flavor table.
So, in a nutshell, Cirkul is not just a water bottle. It's your personalized hydration companion, making the act of drinking water as exciting as a plot twist in a telenovela. And now, with the introduction of the Wild Splash range, the little tots can also jump on the flavor carousel and whirl around in a world where water is anything but boring.
Health Meets Taste: A Parents' Dream
In a world where sugar-laden drinks are often the siren song luring our kids into the tempest of unhealthy choices, the Cirkul Wild Splash comes as a breath of fresh, or shall we say, flavored air. The new range of kiddo-centric flavors is like the superhero that arrives just in time, cape billowing in the wind, to save the day from the villains of sugar and artificial colors.
Now, let's talk brass tacks. What makes Wild Splash the knight in shining armor in the epic battle of Health vs. Taste? The genius lies in its simplicity – no sugar, no artificial colors, just a burst of delightful flavors sweetened with Stevia. It's the sort of compromise that ends with a hearty handshake between Taste and Health.
Stevia, a sweet leaf from Mother Nature's garden, steps into sweeten the deal without any of the caloric baggage that sugar struts around with. It's like having your cake and eating it too, or in this case, having your flavored water and sipping it too, without any looming health clouds on the horizon.
What is Stevia?
Stevia is a natural sweetener derived from the leaves of the Stevia rebaudiana plant. It's known for being calorie-free and about 200-300 times sweeter than sugar, making it a popular choice for individuals looking to reduce sugar intake or manage their weight.
Unlike artificial sweeteners, Stevia is plant-based, which appeals to those seeking natural alternatives. Its sweetening power comes from compounds called steviol glycosides, which can sweeten your beverages or foods without the adverse health impacts associated with refined sugar.
Source
The Wild Splash range is akin to a peace treaty in the age-old war between parents and kids over what's tasty and what's healthy. It's a win-win scenario where kids get to revel in a riot of flavors, while the parents get to bask in the peace of mind that comes from making a healthy choice.
The kids get to paint their hydration experience with the vibrant colors of Wild Splash flavors, while the parents get to relish the masterpiece knowing it's painted with good health.
Dive into Flavors: Cirkul Kids – Kiddie Palette Expedition
The Wild Splash range came as a vibrant invitation to a flavor fiesta, and our little explorers were more than ready to embark on this tantalizing journey. With names as whimsical as the flavors are delicious, the expedition into the realms of Parrot Punch, Bear Berry, Alligator Apple, Gecko Grape, Lion Lemon Lime, and Shark Strawberry was nothing short of an adventure.
Our household turned into a mini taste-testing lab, with the kiddos donning the hats of discerning flavorologists. The excitement began right from the get-go when they got to choose their flavor. It was like handing them a palette of colors, but for their taste buds.
Alligator Apple: The Apple of Their Eye
The Alligator Apple seemed to have taken a leaf out of the Garden of Eden; it was tempting and an absolute hit. Our tots reveled in the crisp, refreshing notes that were as playful as a day at the orchard.
Shark Strawberry: A Berry Delightful Cikrul Kids Experience
The Shark Strawberry was another crowd-puller, with its sweet, berry whispers turning the hydration voyage into a delightful escapade. Each sip was akin to a strawberry field unfolding in their tiny mouths.
Lion Lemon Lime, Gecko Grape, Bear Berry, and Parrot Punch: The Wild Ensemble
Every other flavor had its own fan club too. The Lion Lemon Lime was zestfully energetic, the Gecko Grape was a sweet, vineyard melody, Bear Berry was a berrylicious joyride, and Parrot Punch was a tropical vacation in a sip.
What made the experience even more thrilling was the ability to dial the intensity of the flavors up or down. It was like handing them a little magic wand with which they could tweak their beverage to match their whims. A slight twist of the Cirkul bottle, and voila, the flavor notes would dance to their tunes. It was empowering for them, and oh-so-fun to watch!
The whole exercise wasn't just about quenching thirst, but about igniting a spark of exploration and choice. Each flavor brought with it a little story, a tiny adventure, and a bucketload of giggles. Our little ones were not just sipping water; they were riding the wild waves of flavor, one splash at a time.
The Pint-Sized Verdict
As the expedition into the heart of Wild Splash flavors unfolded, we could see a little jury of tasters forming right before our eyes. Each sip was followed by a cacophony of "mmms" and "ahhs", and a flurry of animated chatter. Our little flavorologists were at work, decoding the essence of each Wild Splash sip.
Love at First Sip
The verdict started rolling in with the first sips. The Alligator Apple and Shark Strawberry seemed to have captured their tiny hearts. Their eyes sparkled with the kind of joy that only a burst of favored flavors could evoke. It was clear; we had some favorites in the house!
The Flavor Dial: A Game-Changer
The ability to control the flavor intensity was like handing them a tiny bit of independence. The verdict was unanimous; the flavor dial was a hit! It turned hydration into a personalized experience, a fun activity rather than a mundane necessity.
The Contrast: Kiddo vs. Grown-Up Flavors
Curiosity got the better of us, and we did a little comparison between their reactions to Wild Splash flavors and the adult flavors from our previous Cirkul encounter.
The kiddo flavors were crafted with a playful spirit that resonated well with the young ones. They were less about the sophistication of taste and more about the fun, playful essence that makes childhood a time of wonder.
Think more "Jolly Rancher" than a sofisticated cocktail.
Final Thoughts: Kid's Cirkul Flavors
Now available at Walmart!
The Cirkul Bottle
Pros:
Great flavors

Variety of flavors

Easy to use

Keeps water bottle clean
Cons:
Have to "suck" to get the water out

Some flavors are hit or miss
Buy Direct
Buy on WalMart
We might earn a commission if you make a purchase, at no additional cost to you.
As we wrapped up our Wild Splash expedition, the house was abuzz with the echoes of laughter, the clinking of Cirkul bottles, and a choir of contented sighs. The Wild Splash range had not just quenched our thirst but had also tickled our fancy, filling the mundane act of hydration with colors, flavors, and a sprinkle of excitement.
Our tiny tots were now not just hydrating; they were embarking on mini flavor adventures, right from the comfort of our home. The whimsical names, the vibrant flavors, and the magic dial of intensity, together spun a tale of hydration that was anything but ordinary.
And while the kiddos danced in the rain of flavors, we, the grown-ups, found our rhythm in the melody of health benefits that each sip brought along. It was a melody that sang the tunes of no sugar, no artificial colors, and the sweet embrace of Stevia. It was a symphony of health benefits that played in perfect harmony with the playful notes of flavors.
The Wild Splash range by Cirkul had brought in a wave of playful hydration, washing over the mundane and leaving behind a trail of giggles, satisfied sighs, and eager anticipation for the next flavor expedition. It was a beautiful reminder that with the right companion, the hydration journey could be as exciting and playful as a day at the carnival.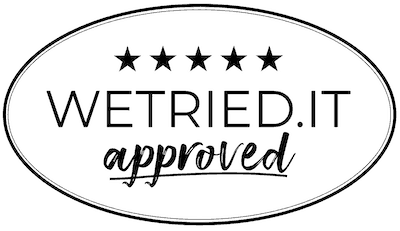 And as we eagerly await what Cirkul will brew next in their flavor lab, the Wild Splash range has found a cozy spot in our daily routine, adding a splash of fun, a dash of health, and a whole lot of love in every sip. The Wild Splash adventure was not just a review; it was a ticket to a world where hydration is fun, flavorful, and family-friendly.
And as the 'We Tried It' banner waves high, we can't help but cheer for the delightful waves of change that Wild Splash has splashed our way.