As you know, we're huge fans of Mizzen + Main (Seen our Mizzen + Main Review, our Mizzen + Main Flannel Review and our Mizzen + Main Coupon Code). I've given Mizzen + Main shirts as gifts to a couple of people recently and they asked how to wash it. Before we go any further, here's the detergent I use to wash my Mizzen + Main Shirts: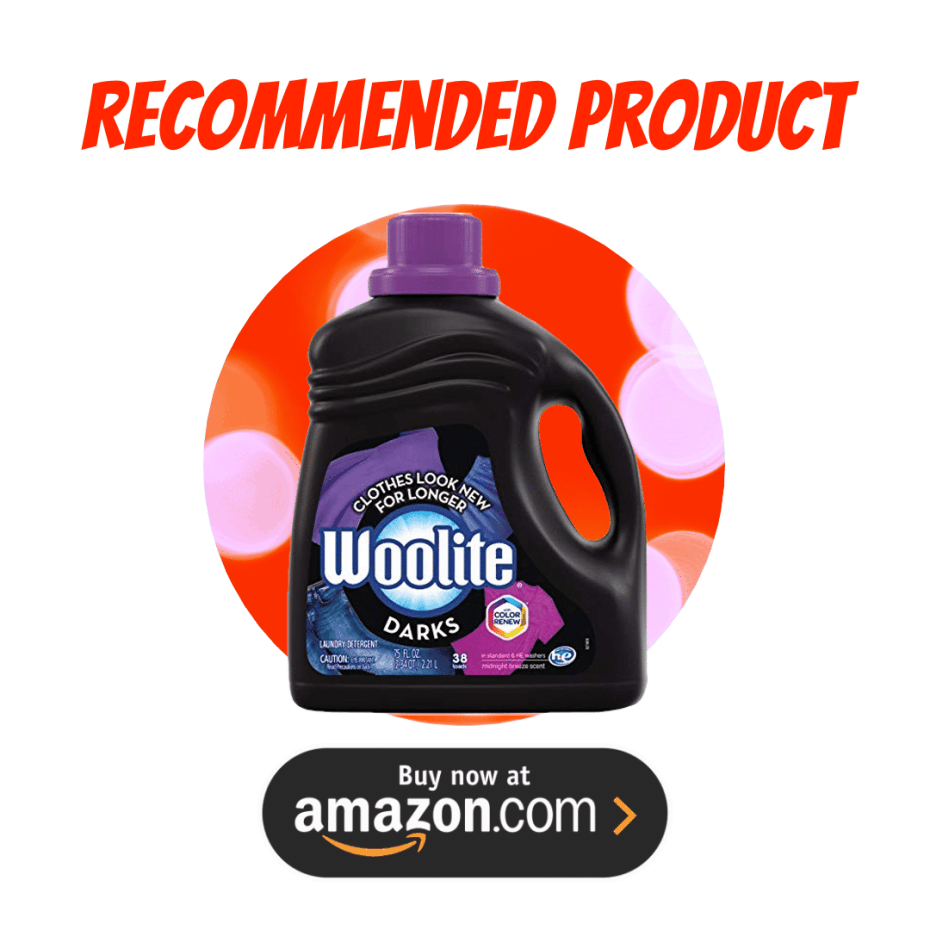 Overall, it's incredibly easy to wash your Mizzen + Main Shirt! Here How to Wash Mizzen + Main Shirts:
1. Take off your Mizzen + Main Shirt.
Don't worry, no photo needed here!!!
2. Put it in the washer, delicate cycle. Make sure cycle is set to
cold

.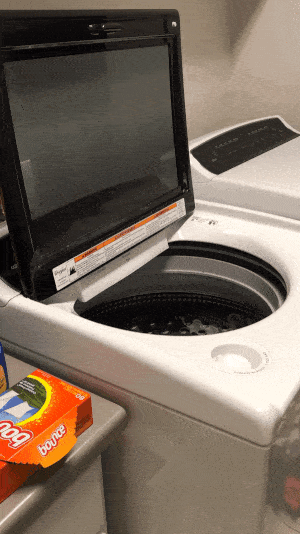 3. Take the shirt out of the washer and hang dry. That's literally it!
In just a couple of hours, you'll have a dry shirt (remember, Mizzen + Main is quick drying!). The pants, in this GIF, take a tab bit longer because they are thicker (but about overnight).
What Detergent Do you Use to Wash Mizzen + Main Shirts?
We really like Woolite Dark to wash most of our clothes. It's relatively inexpensive and keeps our clothes looking new.
If you live in a guy-only household or do all of your own laundry as a guy, we also recommend Frey Detergent.
It has a light, masculine scent to go with the great cleaning properties. A little big goes a long way. Try out Frey Detergent.
Do Mizzen and Main Shirts Shrink?
Nope! We found after hundreds of washes that Mizzen and Main Shirts do NOT shrink in the wash. Why do clothes shrink in the wash? First of all, it depends on what fabric you are washing – cotton and wool shrink the most. But heat is your worst enemy. According to The Spruce, heat – both hot water and drying cause fabrics to shrink.
We haven't tried to wash Mizzen + Main in hot water or the dryer (the exact WRONG way to wash a Mizzen + Main Shirt) so we can't say if that will cause them to shrink. When washed correctly, Mizzen and Main Shirts do not shrink in the wash.
How do you get stains out of Mizzen + Main Shirts?
This is a tough one! We took Mr. Little We Tried it to Disneyland (read our guide to taking a toddler to Disneyland) and get got his matching Mizzen + Main shirt filthy on the first night! We don't know if it's because of the material, but it was impossible to get out. We were really irritated because he literally had worn it once. The shirt got put in the laundry with a bunch of other clothes from the trip and dried in the dryer (we know – you're supposed to hang them!). Mrs. We Tried It thought it was ruined. But Mr. We Tried It wouldn't give up!
Two things ultimately got stains out of the Mizzen + Main shirt: The OxiClean Max Force Gel Stick and Fuller Brush Stain Spray. The OxiClean Gel Stick was what we tried first, after we realized our issue. Simply put the OxiClean Gel on the problem areas and rub them in with the "Stain Grabbing Nubs" (we laughed) and let the shirt sit. We did this for several days, reapplying when it looked like it was getting dry. The OxiClean Gel may have solved the problem all by itself. But we had another trick up our sleeve…
However, we were explaining our issue to a friend and they mentioned they just discovered Fuller Brush Stain Spray, which I guess is an "old lady" brand from back in the day. We decided it wouldn't hurt to spray some Fuller Brush Spray on right before we decided to wash it again (per the instructions on Fuller Brush). We ran the cycle on cold delicate and got the shirt out – Ta Da! The shirt was as good as new.
Do you have any tips on how to wash Mizzen + Main Clothes? Or how to get out a stain on Mizzen + Main? (Did you notice that rhymed?) Let us know in the comments.