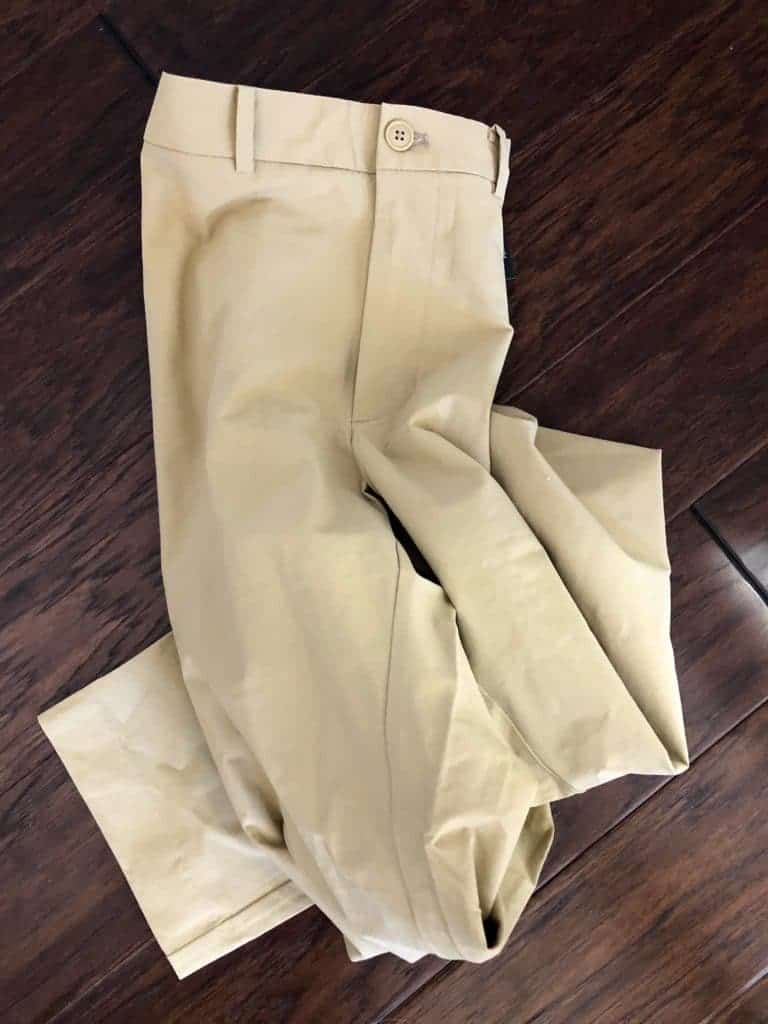 I recently came across the GapFit Khakis for about $25 and all of the features reminded me of my favorite pants, the Lululemon ABC Pants (which retail for over $120). Are the GapFit Khakis a cheaper alternative to Lululemon ABC Pants? Here's my honest GapFit Review.
Want the too long, didn't read version? These are not a great lululemon ABC Pant alternative, even though they are cheaper! Read about the Cheaper Version of Lululemon ABC Pants that we found in our Quince Chino Review.
First, let's look at what Gap says about the GapFit Khakis:
Everyday performance. Combining classic style with smart fabrics and features so you can live, work, and move in any condition. Featuring GapFlex technology for extra flexibility, total comfort, and a perfect fit. Each pair is engineered to go where you go, durable enough to do what you do, and comfortable enough to wear every single day.
That sounds a lot like the ABC Pants! The GapFit pants are stretchy, but here's where the real downfall of the GapFit Khakis: the fabric.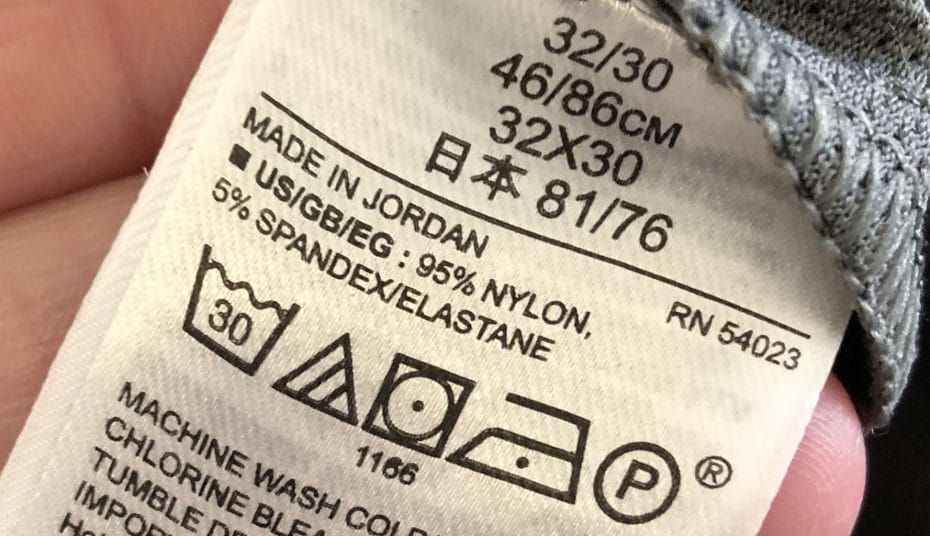 The GapFit Khakis are mostly Nylon (the Spandex is the "stretch"). The Lululemon ABC Pants are Polyester. All Polyester means is synthetic fabric. But you'll know how to recognize other nylon pants. Most of them look like convertible pants worn by dads at Disneyland, like so:
The photos don't really show how the GapFit Khakis look in "real life." In person, the GapFit Khakis look almost exactly like the convertible pants you probably hate.
I usually like to have photos of myself wearing the products, however, these were…um…a little obscene. The Nylon shows a little bit of everything underneath…if you catch my drift. This is a family site, after all.
The pants are also REALLY noisy, like most nylon products. You can hear yourself coming from a mile away. I'll post a video of how the pants sound shortly, but these pants are very LOUD.
Are the GapFit Khakis a cheaper alternative to ABC Pants?
The short answer is: no. There's no way I can recommend the GapFit Khakis as a worthy competitor to the ABC Pants. Even though, you can buy over four pairs of GapFit Khakis for the price of one pair of ABC Pants. Save your money because I guarantee that you'll be disappointed in the GapFit Khakis. That is, unless you really like the convertible pant look. Read our full ABC Pant Review. You may also want to check out our Best Jean Alternative Review.