If you've read our full Allbirds Review, you might be curious how you wash Allbirds or have other questions on how to wash Allbirds. If you're like us, you probably had a lot of questions around the included Allbirds washing instructions. What washing machine cycle do you use to wash Allbirds? What detergent do you use to wash Allbirds? How do you clean Allbirds?
Want the TLDR (too long, didn't read on how to wash your allbirds)? Here's the detergent we recommend for cleaning Allbirds.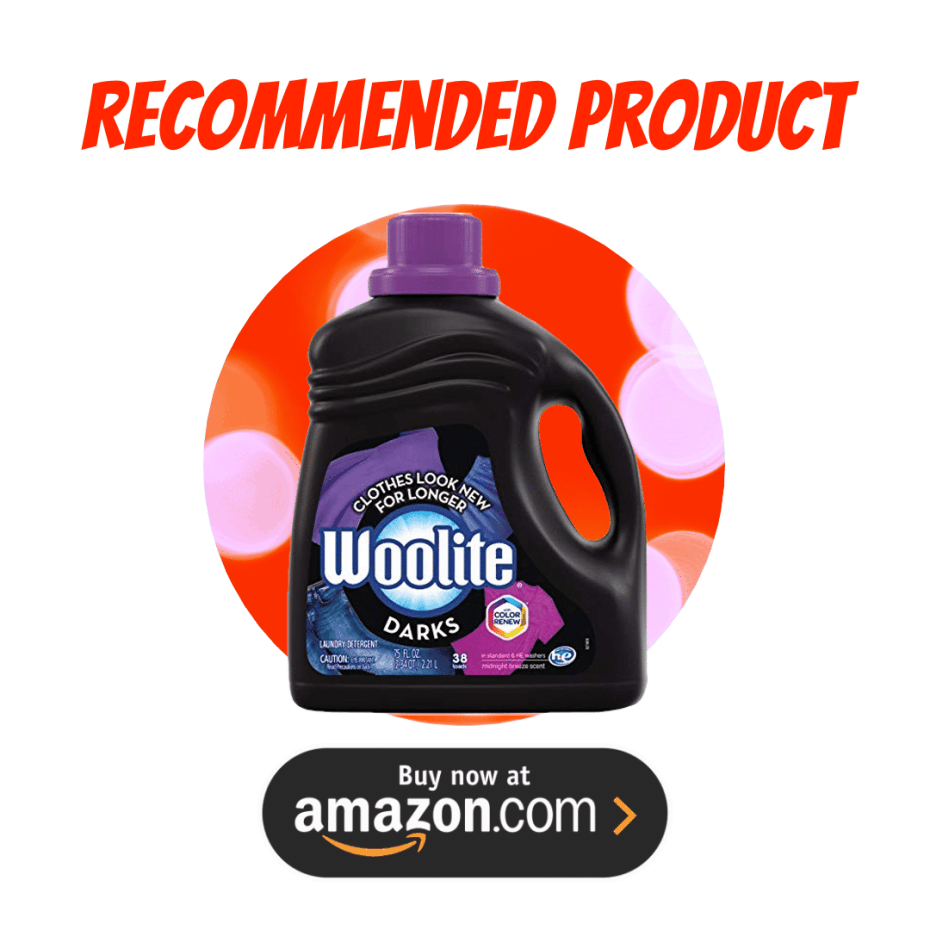 How To Wash Allbirds
It turns out washing Allbirds shoes is really easy. Here are the simple steps:
How do you wash Allbirds?
1. Take out the shoelaces and insole.
2. Throw the shoes in the washing machine on your cold, delicate setting. We like to use Woolite Dark for these shoes to make sure they keep their color.
3. If your insoles stink (which they can!) then run a little water and Oxiclean on the soles and soak. Then rinse off and hang dry.
4. When the shoes are done in the washer, hang dry.
How long do Allbirds take to dry?
Allbirds take about 12-24 hours to dry (so make sure you have enough time before you want to wear them! That's been a problem for us since we like to wear them so often!).
Can you put Allbirds in the dryer?
No! You can't. Simply hang dry and give your shoes some time to dry!
How do you wash Allbirds Laces?
We typically don't wash the Allbirds Laces, if they need a little cleaning, we simply wash off when cleaning the insoles.
How do you wash Allbirds Insoles?
Remove the Allbirds insoles from the shoe. Wet the shoes and use a little bit of Oxyclean to clean any smell off or stains. Lightly rub and rinse. Let dry hanging over a rack.
How do you wash white Allbirds?
The same way you wash all the other Allbirds. Don't bleach your Allbirds, or they will turn a funky pink-ish color. You won't like it, we promise…
Can you bleach white allbirds?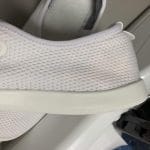 No! They turn an ugly pink-ish color. It's tough to photograph, but in real life, you can tell that something looks off on the color. Wash them like you would all the other Allbirds.
What is the best detergent for washing Allbirds?
We personally like to use Woolite Dark or the Laundress, with some Oxyclean added. Extra bonus: use a pre-wash soak if your washer has that option.
Allbirds Cleaning: Other Tips to Wash Allbirds
Take a picture of the Allbirds (to remember how to tie the shoelaces again when done) and untie the shoelaces (on the Allbirds Wool Runner, the Allbirds Tree Skipper, and the Allbirds Tree Runner – the Allbirds Wool Lounger doesn't have laces).
Use the photo you took to put the shoelaces back on the shoes and the insoles inside the shoes.
What detergent do you use to Wash Allbirds?
We use Woolite Dark to was our Allbirds (and other "nice" clothes like Mizzen + Main).
How do you wash the Insoles of Allbirds?
As we showed in the video, we use Oxiclean for the insoles. We usually soak them a bit, then rinse and let dry. A little bit goes a long way. Too much Oxiclean take away the softness!
Have no fear, you can also buy a pair of new Allbirds insoles for only $15 – that's a great deal!
How do you wash the soles of Allbirds?
We simply use a Magic Eraser to clean the soles of the shoe. This works great on any shoe, by the way, not just Allbirds! This helps keep the sole looking great. Also, see our YouTube video on how to clean Allbirds Soles:
How do Allbirds look after washing?
You can see photos from our full Allbirds review, but here is a quick photo comparison:
You can see the structure doesn't hold up as well with so many washes, but once you put on your feet – you can hardly notice the difference. I keep a pair of Allbirds for playing outside with the kiddo and going to the gym and another, new pair to wear around town. That way I can wear Allbirds all the time!
We did a full review of all of our 8 different pairs of Allbirds – and the truth is they hold up pretty well. The Tree-based shoes seem to hold their structure a little bit better than the wool-based shoes.
Can You Bleach Allbirds?
Keeping any pair of white shoes clean is a challenge. Mrs. We Tried It decided to use a Clorox Bleach Pen on her White Tree Skippers. She had some stains that she couldn't get off by simply washing them. The result?
It might be tough to see, but the areas that were bleached turn a pink-ish color. It's very subtle in the photo but less subtle in real life. It's tough to take a photo of. Next, we're going to try to bleach the whole Allbirds shoe and see if that makes all of it a uniform, acceptable color.
Can you bleach Allbirds? We wouldn't recommend it. It makes the shoes a pink-ish color. 
Voila. That's it. Read more about Allbirds in our Allbirds Review. Also, see how to wash Mizzen + Main.
Can you put Allbirds in the dryer?
You can not dry Allbirds in the dryer. They are (mostly) made of wool and you can not dry wool in the dryer. Simply hang dry them (we use a simple hook to let them hang dry).
How long do Allbirds take to dry?
After you wash your Allbirds, you may be wondering: how do you dry Allbirds? Here's what you need to know about drying your Allbirds AFTER they are washed.
Let's just set the record straight: Allbirds don't dry very fast. Wool Allbirds take about 1.5 – 2 days to fully dry by hanging. Plan accordingly.
I've found that the Tree-based Allbirds (the Tree Skipper and the Tree Runners) tend to dry slightly quicker. That's probably because they are perforated and more breathable. Read more about the differences between Allbirds.
How do you dry the insoles? After we wash the insoles, we hand them over the rods in a wall-hanging unit, like the one below. If you don't have something similar, you can hang over the faucet. The key is to get the insole exposed to the most amount of air to dry quickly.
---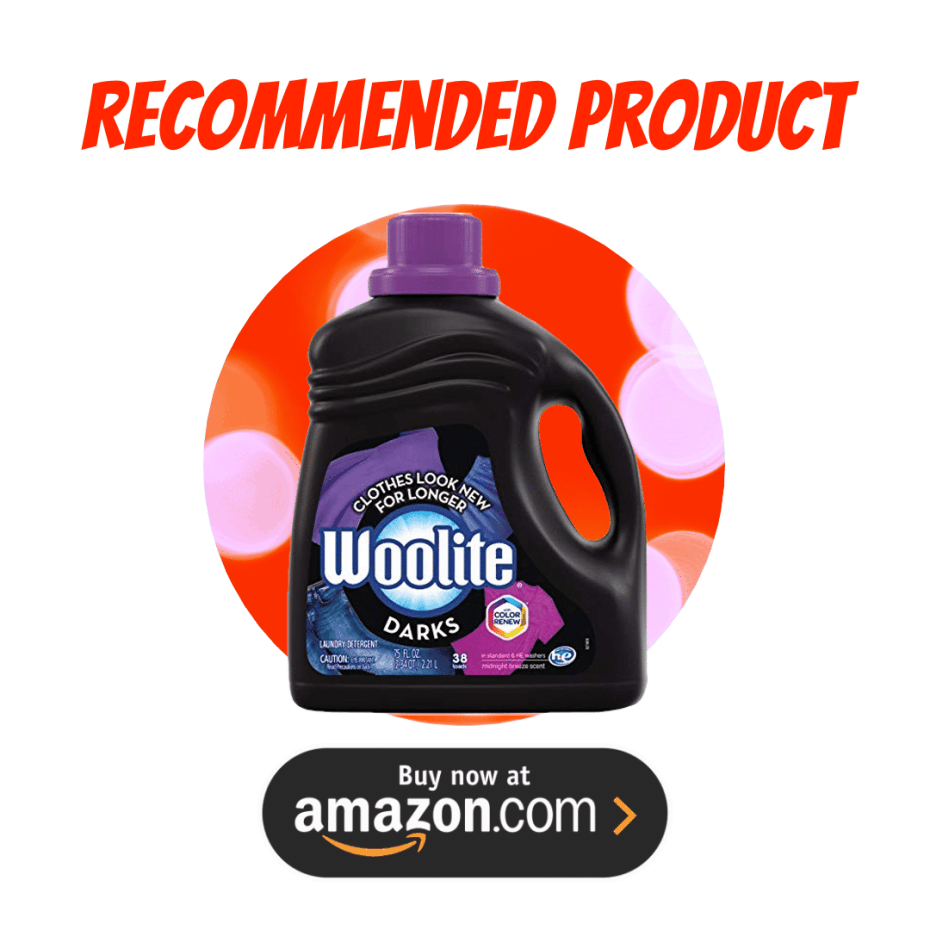 **We are not experts and these are simply our experiences. Your results may vary. Not responsible for any shoes you wash incorrectly! Always follow Allbirds instructions for washing their shoes.
How do you wash Allbirds Mizzles?
Keep the wool upper of your Mizzle shoe in top shape by washing them by hand with warm water and gentle soap, or machine wash as needed.
Just make sure to remove the laces, insoles, and excess dirt. Put the shoes in a linen bag and then run them through cold water on wool/delicates cycle at your machine (see instructions above). Use a gentle detergent.
Do NOT dry the Mizzles in your Clothes Dryer! Air dry your Allbirds to make sure these shoes continue to keep your feet dry for many rainy seasons to come 🙂
Can you wash Allbirds with other clothes?
In short, we wouldn't recommend it. Just wash them separately. If your shoes start to feel a little less than fresh, wash them by hand or in your washing machine on the gentle cycle. Just make sure to air dry.