Allbirds Review: Is the sustainable shoe company worth the price? Dive into our honest Allbirds review to learn more about this awesome new brand that is taking over people's feet.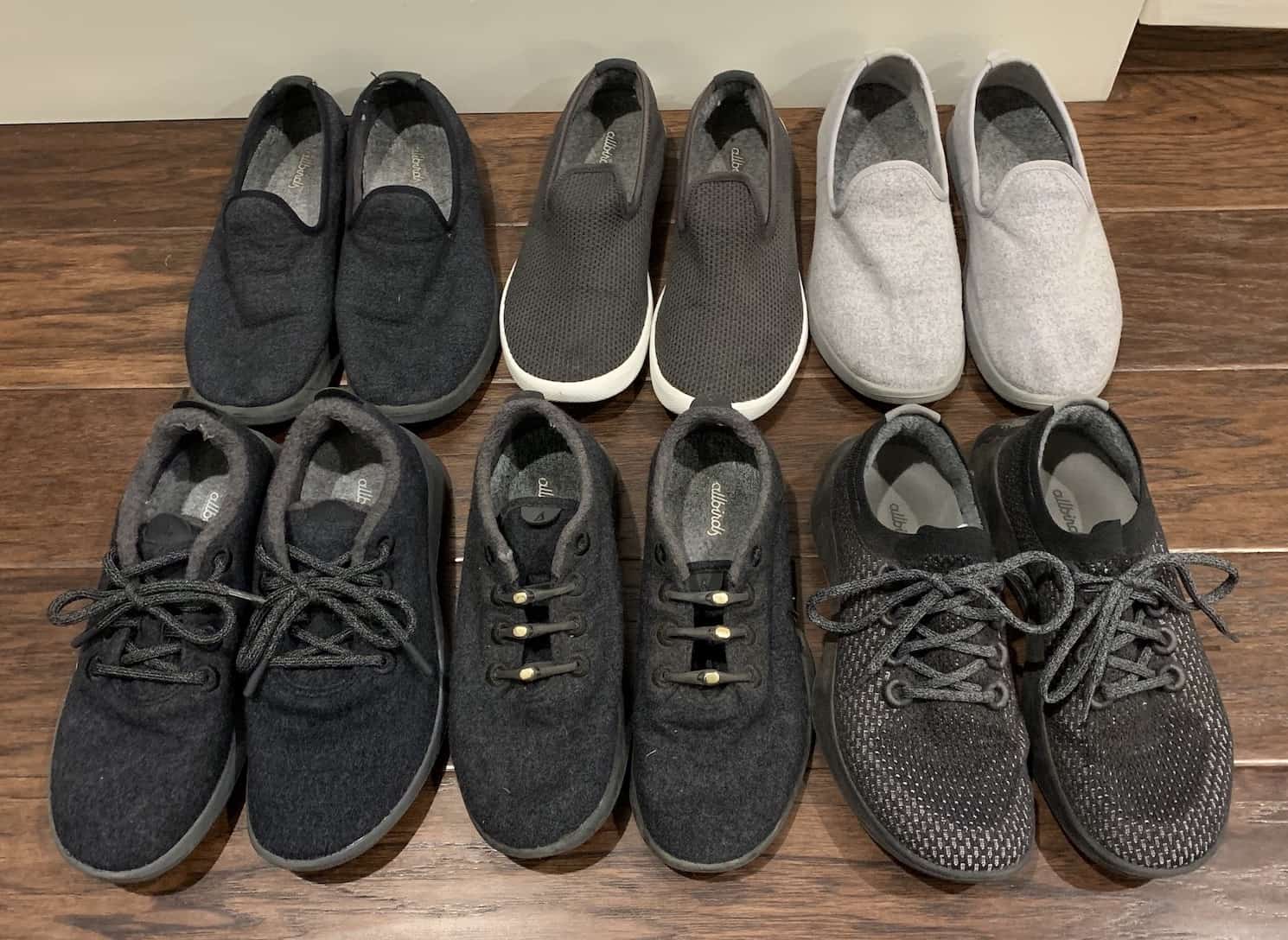 Updated June 2021: Whoa! We've updated this post a lot. Added information about the new Tree Piper (read our Tree Piper Review). Also, read our full Allbirds Clothing Review. We know it's hard to pick only one of the world's most comfortable shoes, so, we also put together a Best Allbirds Comparison! 
Our Favorite Shoe Brand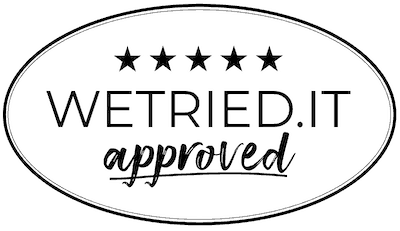 What are Allbirds Shoes?
Allbirds Shoes: What are they? Besides being one of our favorite brands of shoes? Keep on reading on.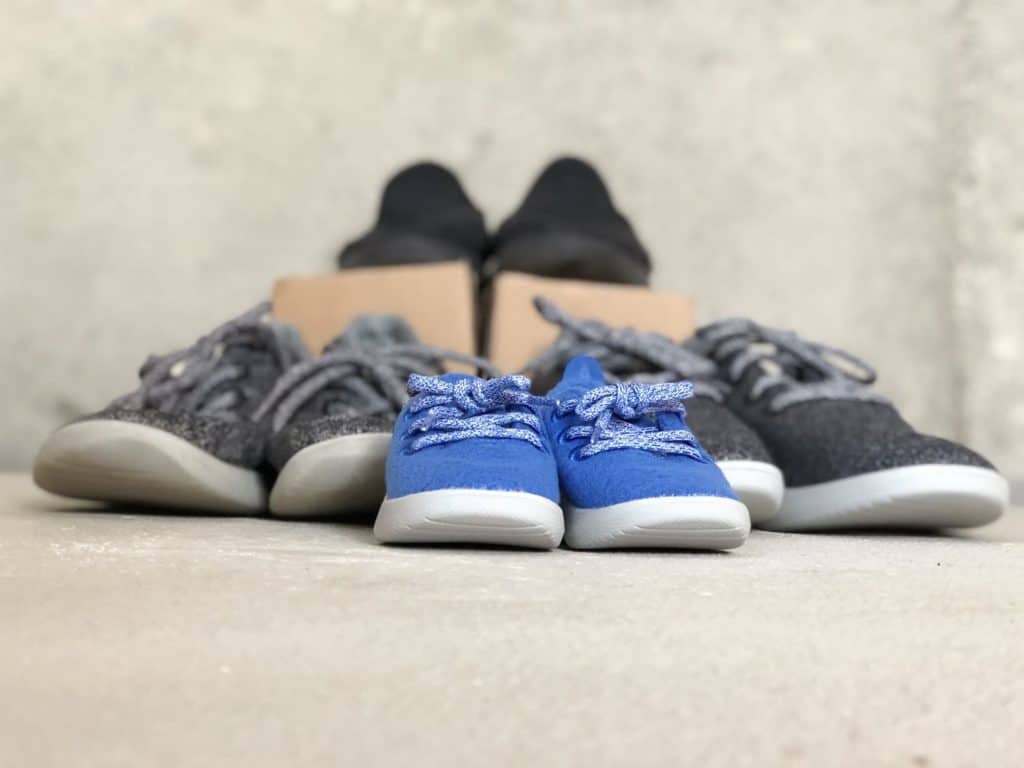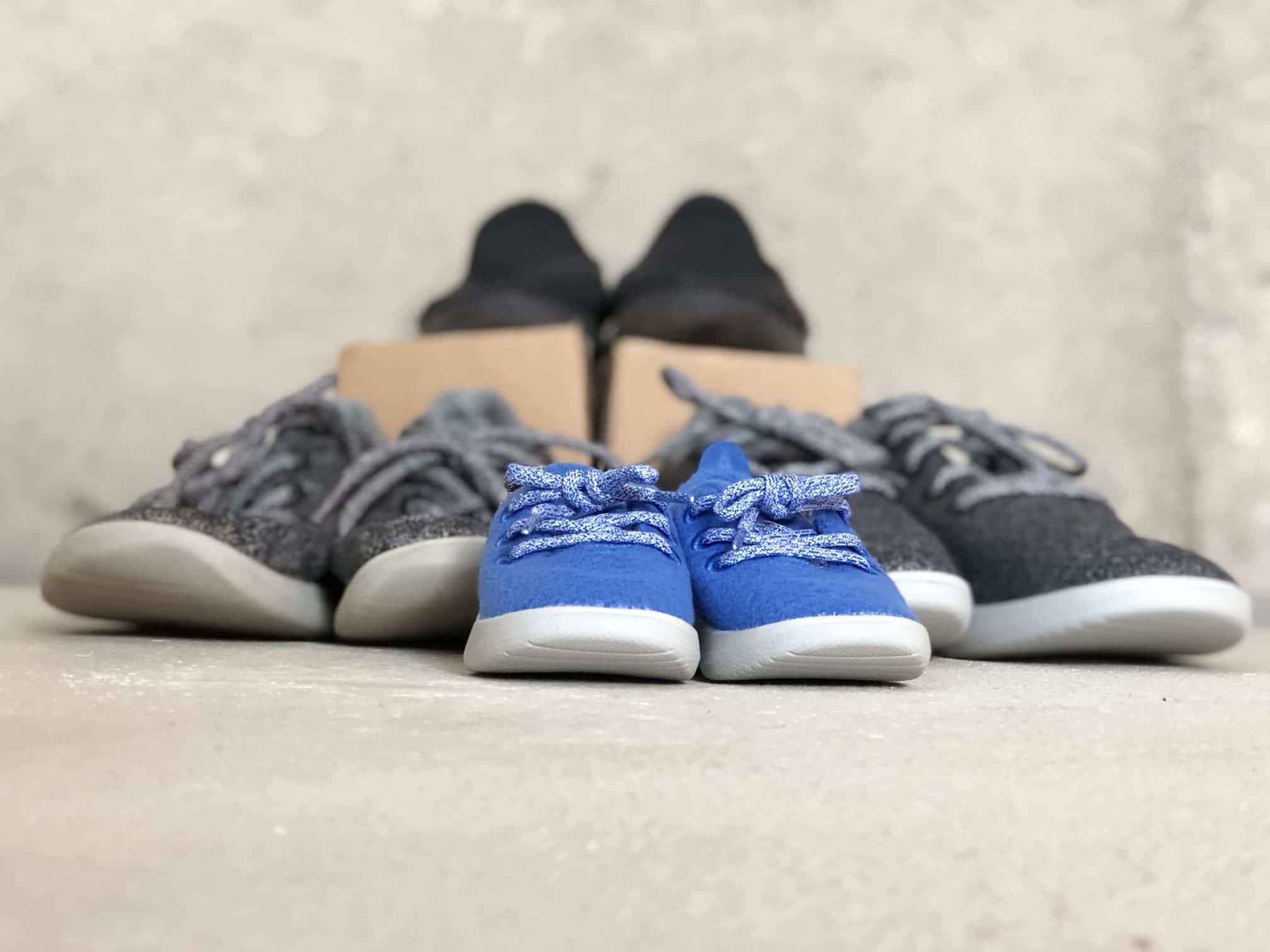 Allbirds is a unique shoe brand (and now Allbirds also makes clothes!). Mostly, Allbirds are made from merino wool, which makes them insanely comfortable (like whoa!) and washable (double whoa!).
You can also wear these shoes without socks (we recommend NOT wearing socks with all the shoes EXCEPT for maybe the tree dashers) because the merino wool acts like socks (without the stink). They started out with only two styles, but have now expanded to many different styles and even different materials.
Really into merino wool? Then check out our Duckworth Review, too.
The key is that all Allbirds shoes are sustainable – while their first styles were made from merino wool, even their new styles made from trees. Yes, you read that correctly.
But not just cutting down trees – they are actually made from eucalyptus trees. This makes them incredibly suitable.
All of their "Tree" shoes (think Tree Runners, Tree Pipers, Tree Skippers, etc. are made this way). Don't worry, they also feature a lot of the Merino Wool, too.
Allbirds says, "It turns out the most, the comfortable shoes are made of wool." We agree.
Allbirds Review – What makes Allbirds, Allbirds?
When we originally did our first Allbirds Review – they only had two basic styles: Wool Runners and Wool Loungers (+ Smallbirds for the kiddos – get it… SMallbirds?). Allbirds now come in several different styles. We'll dive into that in a moment!
We actually didn't like Allbirds… at first…
Funny story. Much like Mizzen + Main (read our full Mizzen +Main Review), we didn't love Allbirds on the first try. We came across them because they were taking Silicon Valley by storm.
Mr. We Tried It got the all-black pair and, frankly, they looked like orthopedic shoes. The black fabric on black soles looked chunky. It looked really bad.
Thankfully, Allbirds has incredible customer service (more on that in a second) and free returns. They took the shoes back and got a refund.
The Shoe That Changed Everything – Allbirds Wool Runners
Several months went by and we felt compelled to try Allbirds again, but a different color. He got the grey Allbirds with the white soles. They looked much better and were hooked.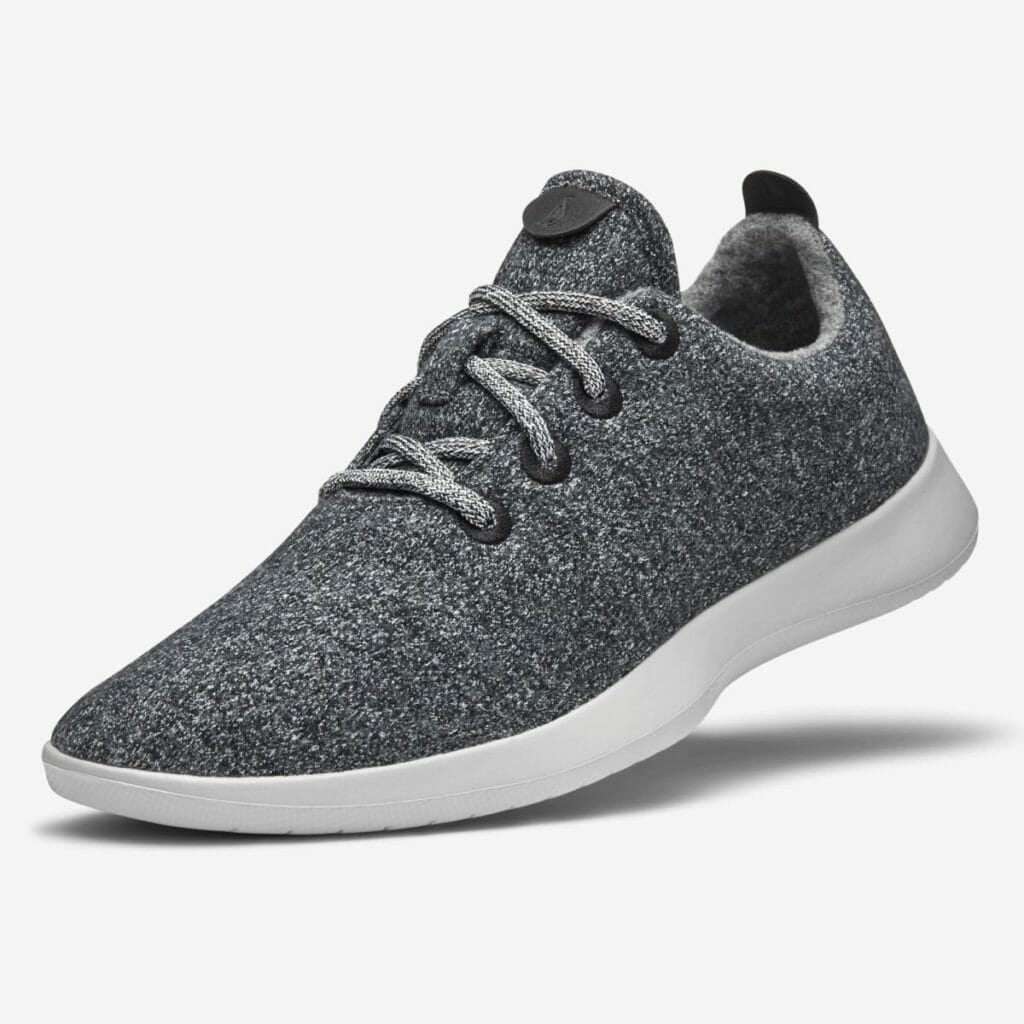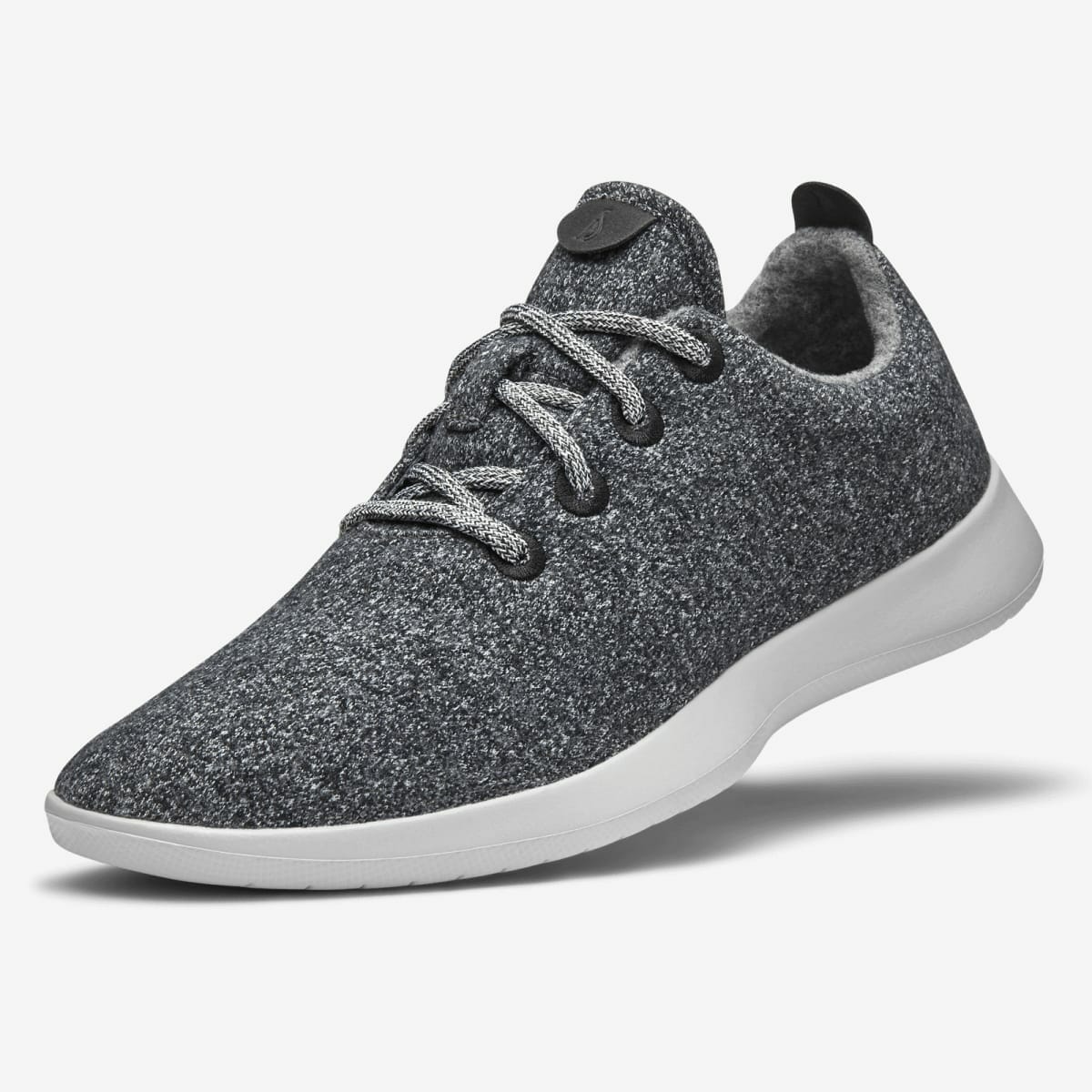 He wore them every day. Literally, every day.
Then, Mrs. We Tried It saw Allbirds in a STYLE Magazine and decided she wanted a pair. She got the Lounger style and has worn them almost every day since.
Usually she just wears them around the house, but she loves them so much that occasionally, she just can't take them off, even if they look like slippers. As she says, "It's worth it." That's incredible coming from a woman with Purple Sparkle Shoes.
What Makes Allbirds Worth It?
The shoes are incredibly comfortable. They have good support and are very light. They keep your feet warm in the winter and cool during the summer. We wouldn't recommend them if it's rainy or snowy (wearing them wet is no Bueno, but that's where the Mizzles come in).
However, the thing that makes these amazing shoes worth it isn't arch support or anything crazy like that. It's the fact they can be washed in washing machine.
Yes, you read that correctly. I actually washed my Tree Skippers last night (read our best summer shoes for men roundup) with my kid's swim trunks. And guess what? They came out super clean!
Read more about How to Wash Allbirds (quick protip: don't bleach them!). Simply take off the laces, take out the soles and wash on the gentle cycle. Then hang dry/air dry and they will be ready the next day.
Not only are they sustainable. They are eco friendly because you can wash them, too!
So, let's look at the actual shoes.
Allbirds Review: Different Styles
There are a dizzying number all styles these days ranging from the OG Wool Runners Allbirds to the newer Tree Dashers. We cover them all.
The OG Wool Runners
The Allbirds wool runners are your everyday shoes. They are "Runners" but since we don't ever "Run" (unless it's to an ice cream truck), we can't tell you how good of a running shoe they are. They are, however, incredibly comfortable.
The whole upper is made with wool. The sole is a very comfortable rubber. There is also a wool-lined rubber insole that is super comfortable, too.
The almost OG Wool Lounger
Shortly after they released the Wool Runners pair of sneakers, Allbirds decided to come out with the follow-up, the Wool Lounger: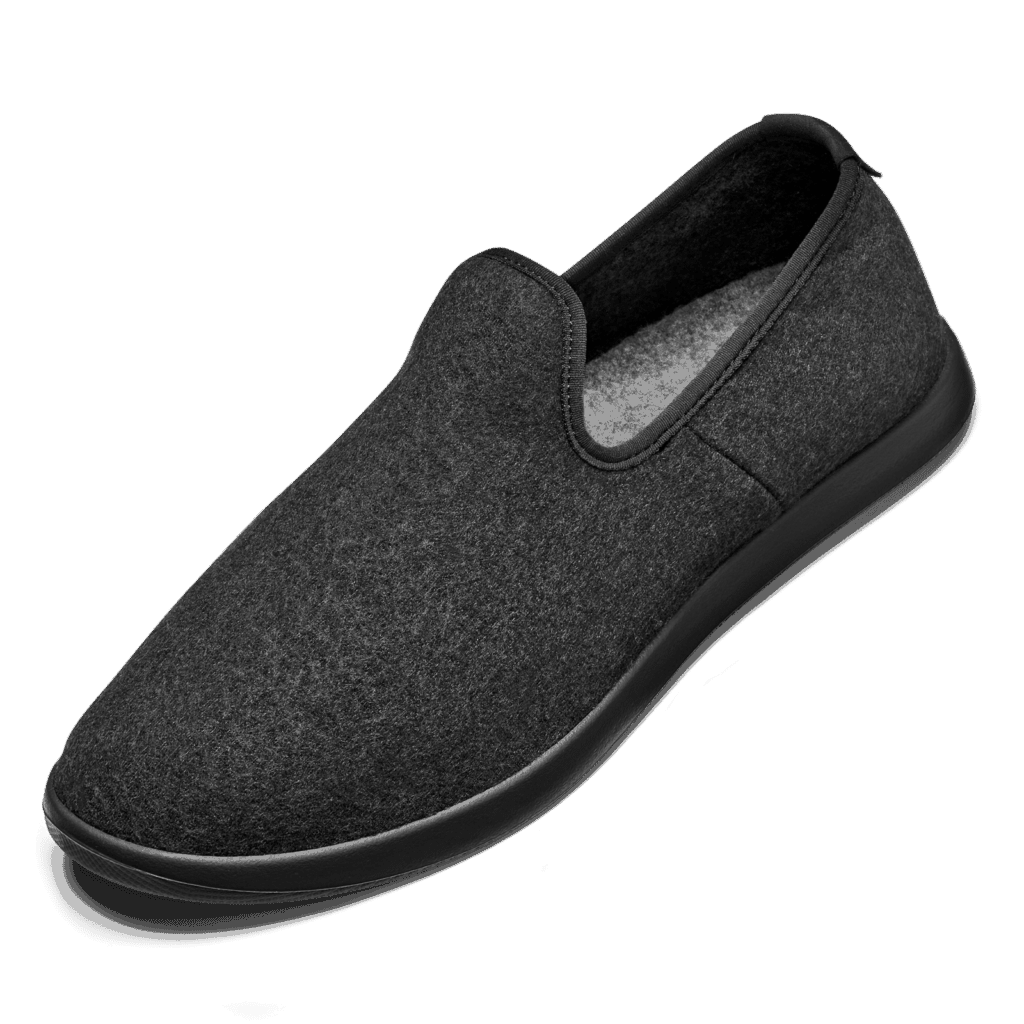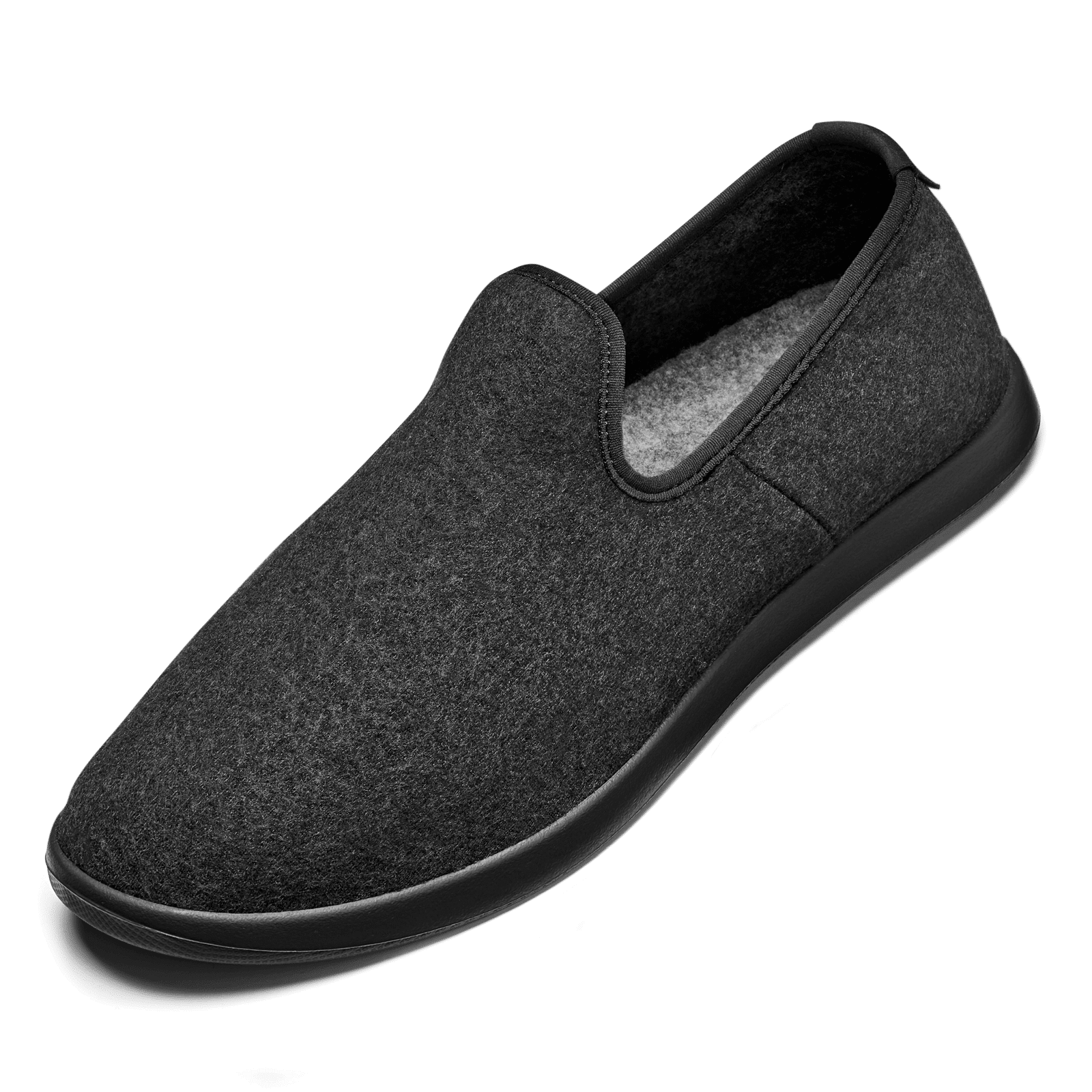 The Allbirds Wool Loungers are like slippers. They are much more casual. The black ones are what we have and they really do look like Slippers. Mr. won't wear them out of the house, but Mrs. will.
They are very similar to the Allbird Wool Runners, but with no laces. They have the same sort of Wool Upper, Rubber Sole and Wool-lined insole.
The mini OG: Smallbirds
Then, after Allbirds heard the We Tried It crew had a kiddo, they came out with a kids version of the Wool Lounger – Smallbirds! Read our Smallbirds Review. These are perfect because our little boy hates socks.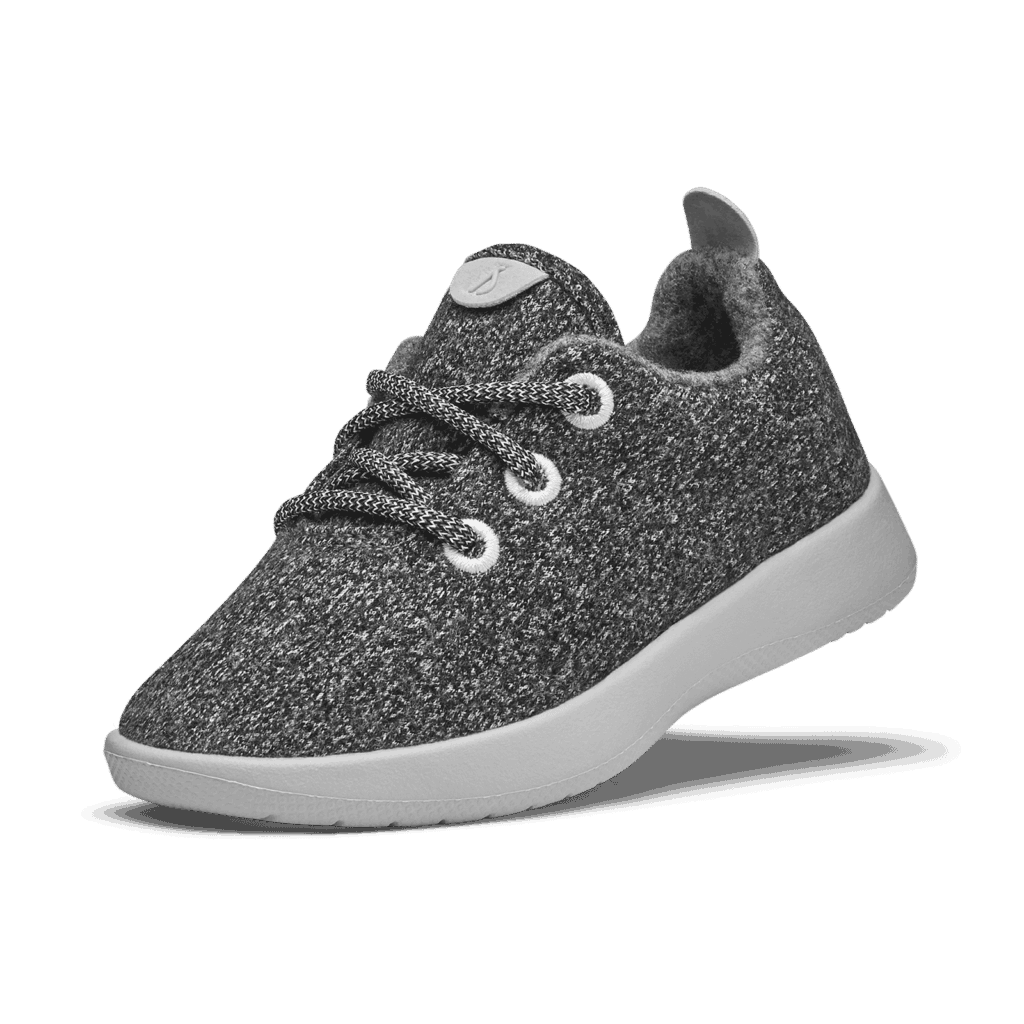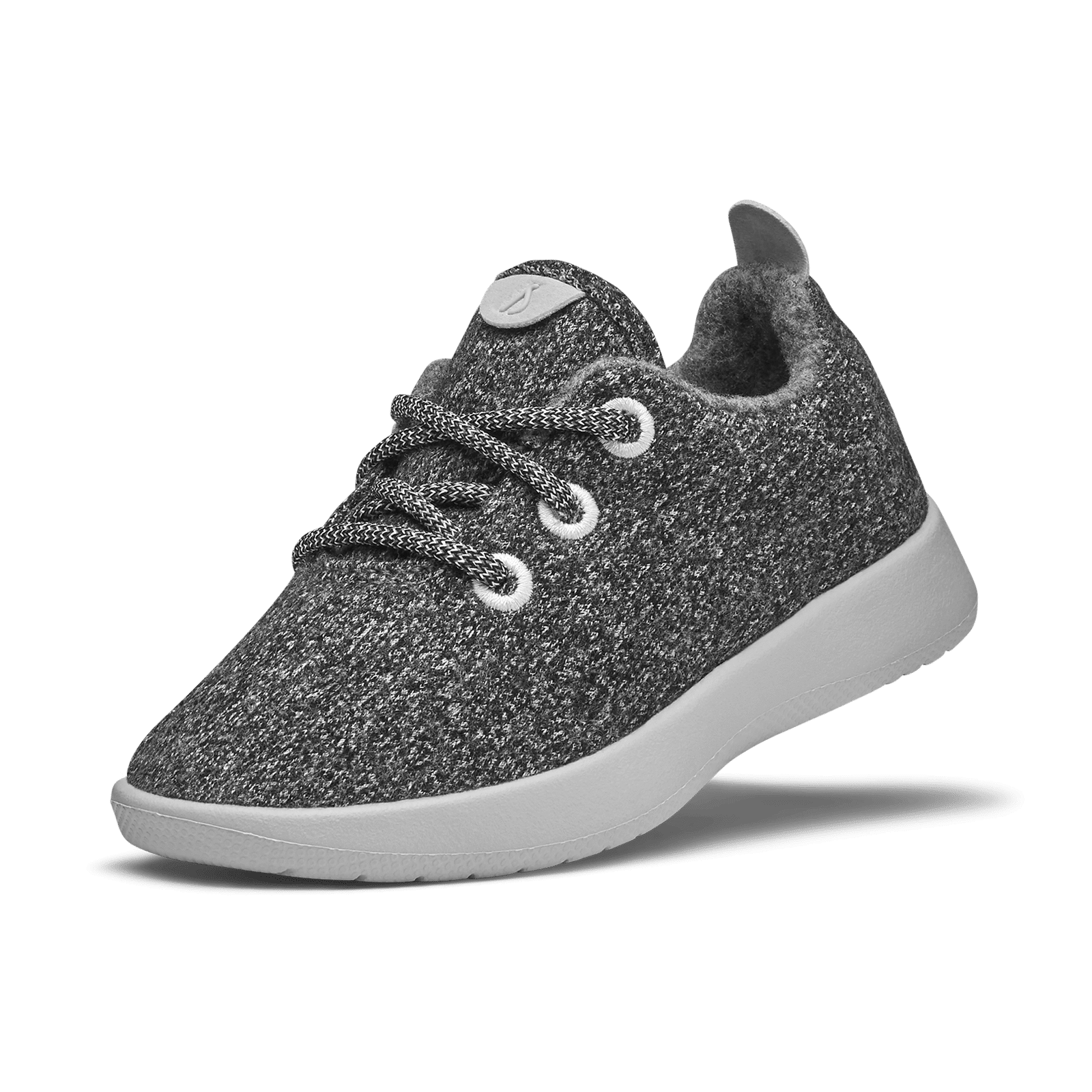 What's the difference between Allbirds?
We get asked this a lot: "What are the best Allbirds?" Well, we put together a great Allbirds Comparison for you. On top of that, we even created an Allbirds Quiz to help you find the right Allbirds for you.
Allbirds Wool Shoes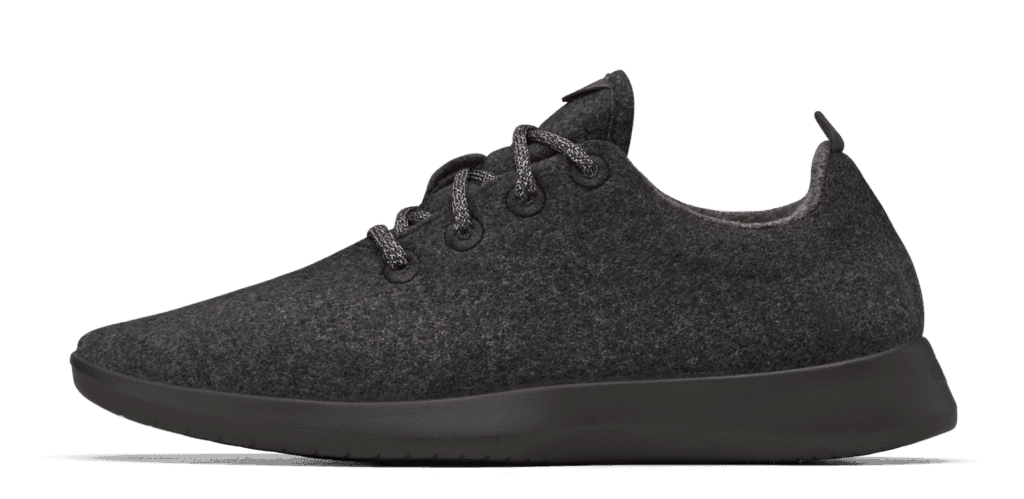 Allbird Wool Runners.
The OG. The origional. The one and only.
The Allbirds Wool Runner are the origional for a reason: With fibers that are 20% the diameter of human hair, our superfine merino wool is breathable, temperature-regulating, and moisture-wicking, all without that irritating scratchiness. They even inspired this Amazon Allbirds Knockoff.
The Good: These shoes are awesome to wear without socks. They are durable and warm but breathable.
The Bad: A little warm for the dead of summer. Don't hold their shape as good as Tree-based shoes.
Allbirds Wool Lounger
More lounge, less runner.
Made from the same material as the Wool Runners, these shoes are great for lounging around the house. They look more like slippers than shoes.
The Good: The perfect shoe to wear around the house or run to the store.
The Bad: Look more like slippers than shoes. Don't hold their shape as good as Tree-based shoes.
Allbirds Wool Piper
Classic style, classic Allbirds.
One of the newer styles from Allbirds, these have a Classic old-school look with new school technology from Allbirds.
Allbirds Runner-up Mizzles
The funny looking shoes with a serious purpose – being water resistant.
Think of these as Allbirds Boots – they are made of wool but have Puddle Guard™. It's a breathable bio-based shield living beneath a reinforced wool upper treated with a fluorine-free coating.
The Good: Comfortable shoes to wear in the rain and snow. They are water resistant – not water proof.
The Bad: Not the best looking shoes.
The women's version looks more like the Wool Runners, read our full Allbirds Mizzles Review.
Allbirds Tree Shoes
It's a bit easier to understand shoes made of Wool, but what about a Tree? What does Allbirds say about their Tree shoes and the tree fabric.
"Thanks to their fiber and a clean closed-loop process, we have a naturally-derived, renewable material that's much easier on the environment than traditional fabrics. Did we mention it's also comfortable, breathable, and silky-smooth?"
These shoes feel more like a more sturdy, more breathable cotton. But don't worry – the soles and inside still have tons of Wool!
Allbirds Tree Runners
The style of Wool Runners, but made with Trees!
If you had to pick one style of Allbirds, this might be it. They are super comfortable and hold their structure a lot better than the Wool Runners. They provide 90% of the comfort but hold their structure a lot better.
The Good: Hold their shape and structure very well. Perfect for summer.
The Bad: Not as comfortable as the original Wool Runners, but close!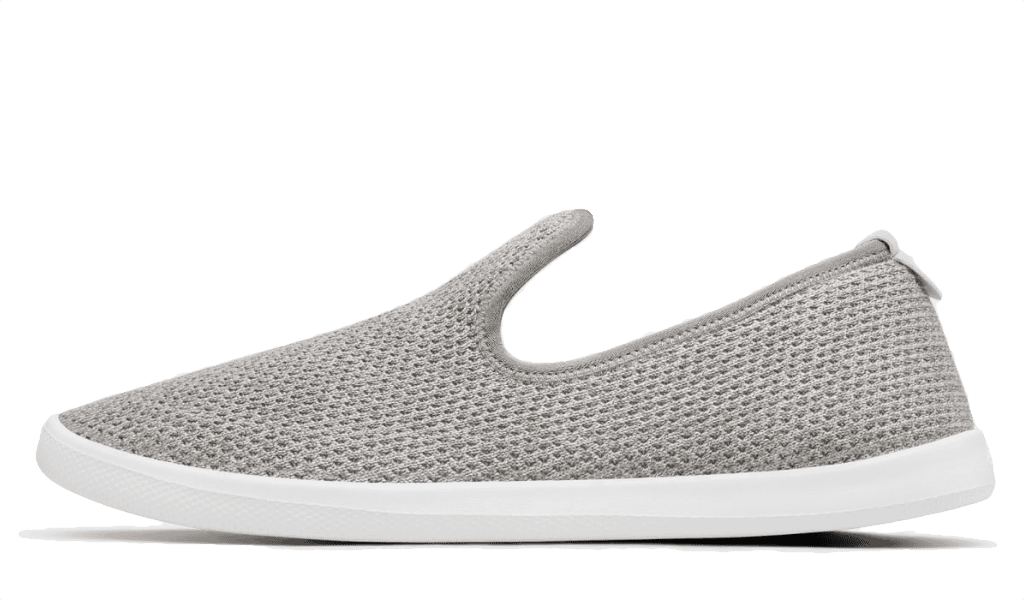 Allbirds Tree Loungers
The style of Wool Loungers, but made with Trees!
Similar to the Tree Runners – these hold their shape very well over the course of time and are still super comfortable.
The Good: Also hold their shape and structure very well. Perfect for summer and running errands.
The Bad: Not as comfortable as the origional Wool Loungers.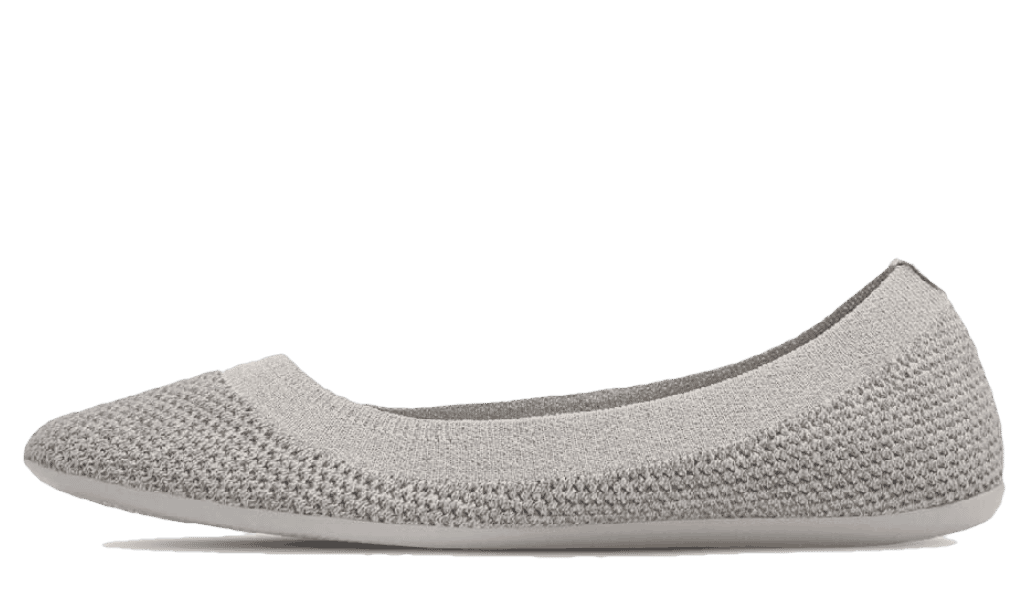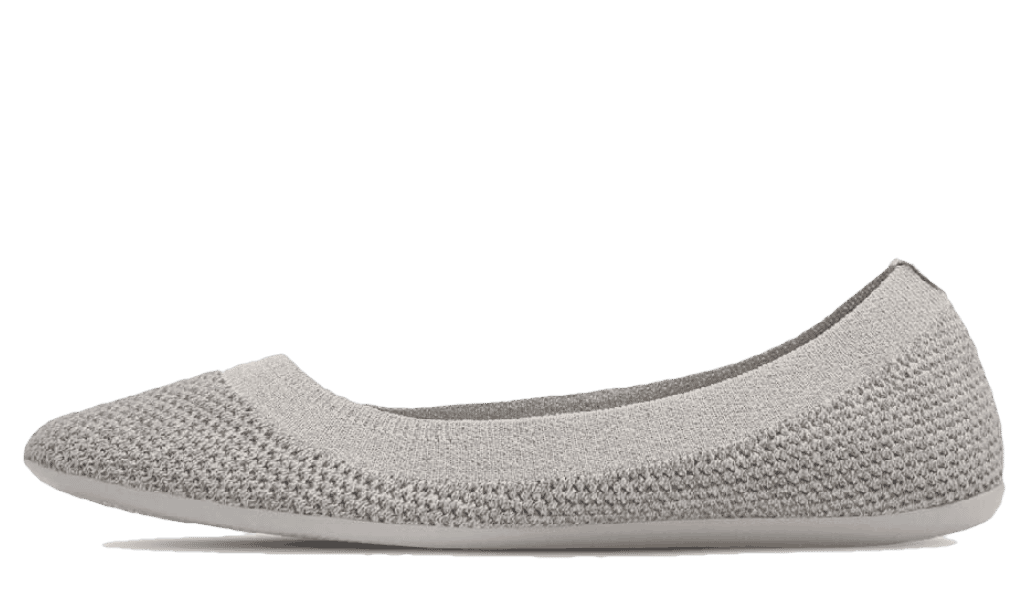 Allbirds Tree Breezers – Tree Flat
Super-low profile flats.
To be 100% honest, we haven't reviewed these yet. However, they look interesting. They don't have a lot of structure and almost look like low-profile stock. We prefer the look of Rothy's (read our full Rothy's Review). The Rothy's just have more structure than the Tree Breezers.
The Good: Low profile, breathable.
The Bad: Looks a little small and awkward.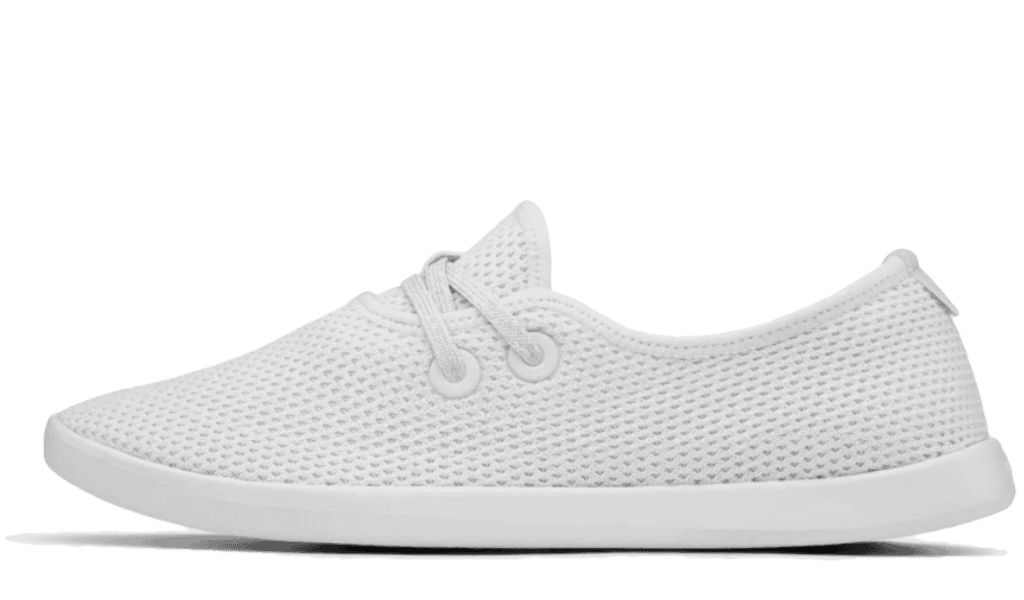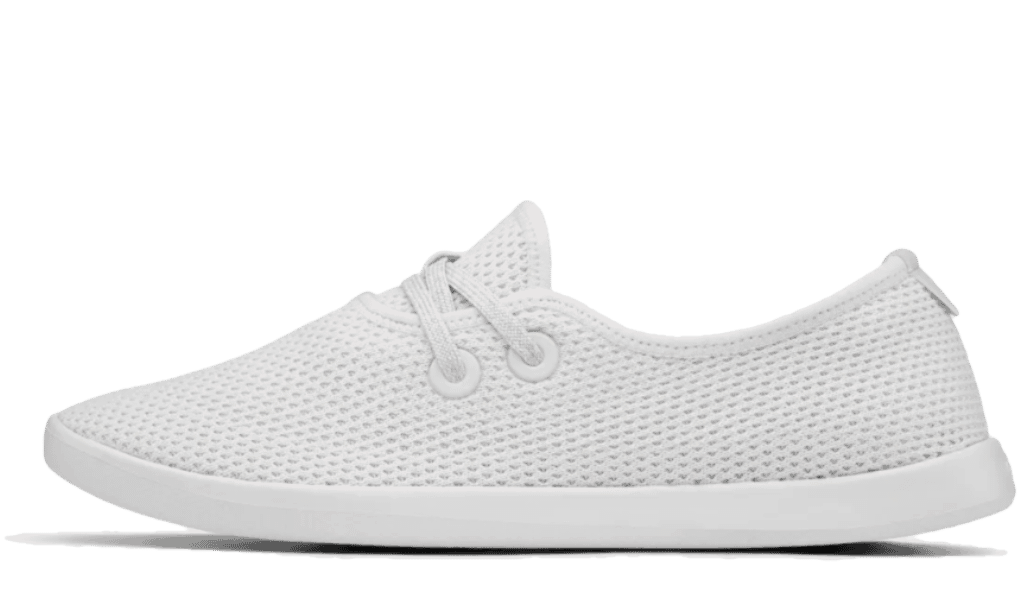 Allbirds Tree Skippers
The perfect summer shoe.
Mr. We Tried It probably wears this style the most. They are super light and super breezy. He likes to wear his shoes loose and these are perfect for that. He wore these all over Disneyland and they look like new!
See this shoe in our Best Men's Summer Shoes Roundup.
The Good: Super casual, goes well with shorts in the summer. Comfortable, light and breezy.
The Bad: Don't provide the same support as some of the other shoes.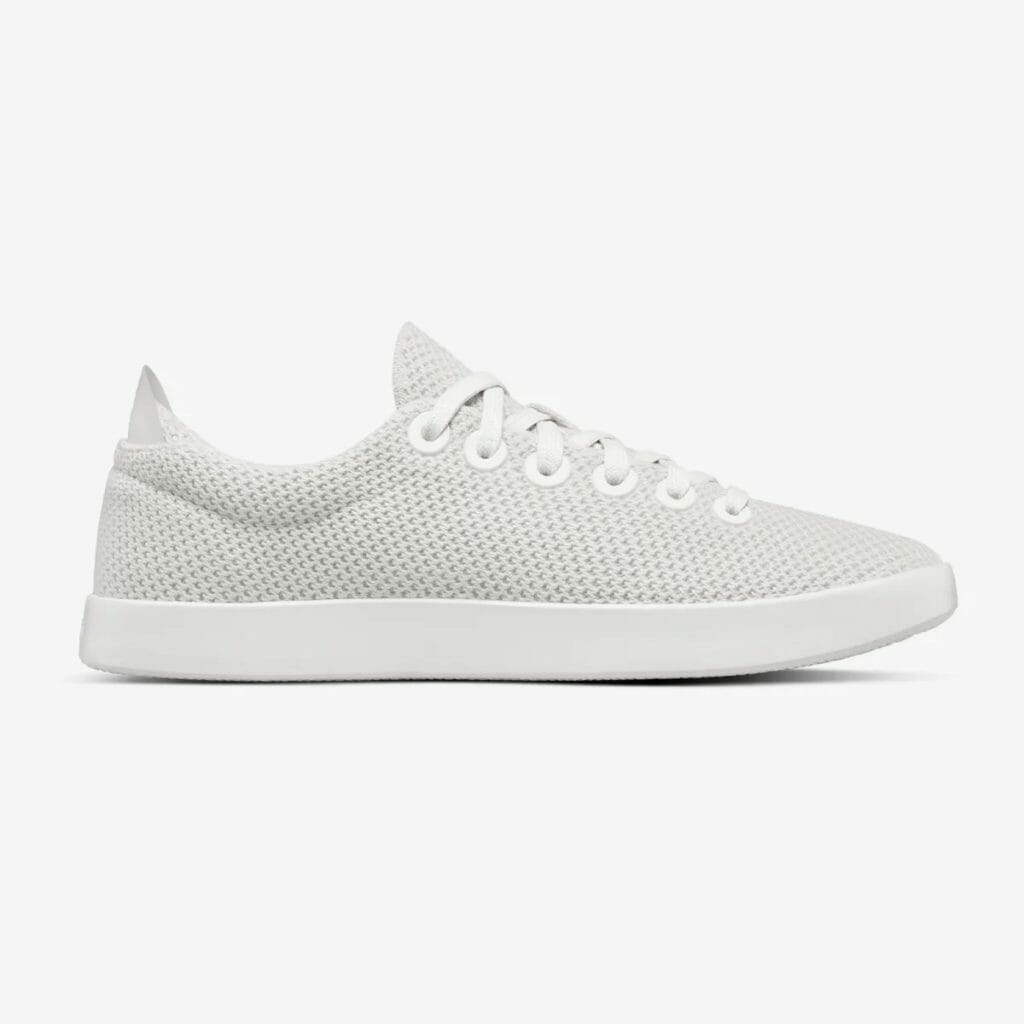 Tree Dasher
A great running shoe alternative to Nike shoes.
Allbirds recently debuted their first ever running shoe – the Allbirds Tree Dasher. We just posted our full Allbirds Tree Dasher 2 Review, but the long story, short is that it is a great new shoe.
If you are looking for something that is not only sustainable (eco friendly) but incredibly comfortable, be sure to check out the new Tree Dasher. It's an incredible new addition to the Allbirds lineup.
The long story short: these shoes won't make you any faster, but they are a great workout shoe!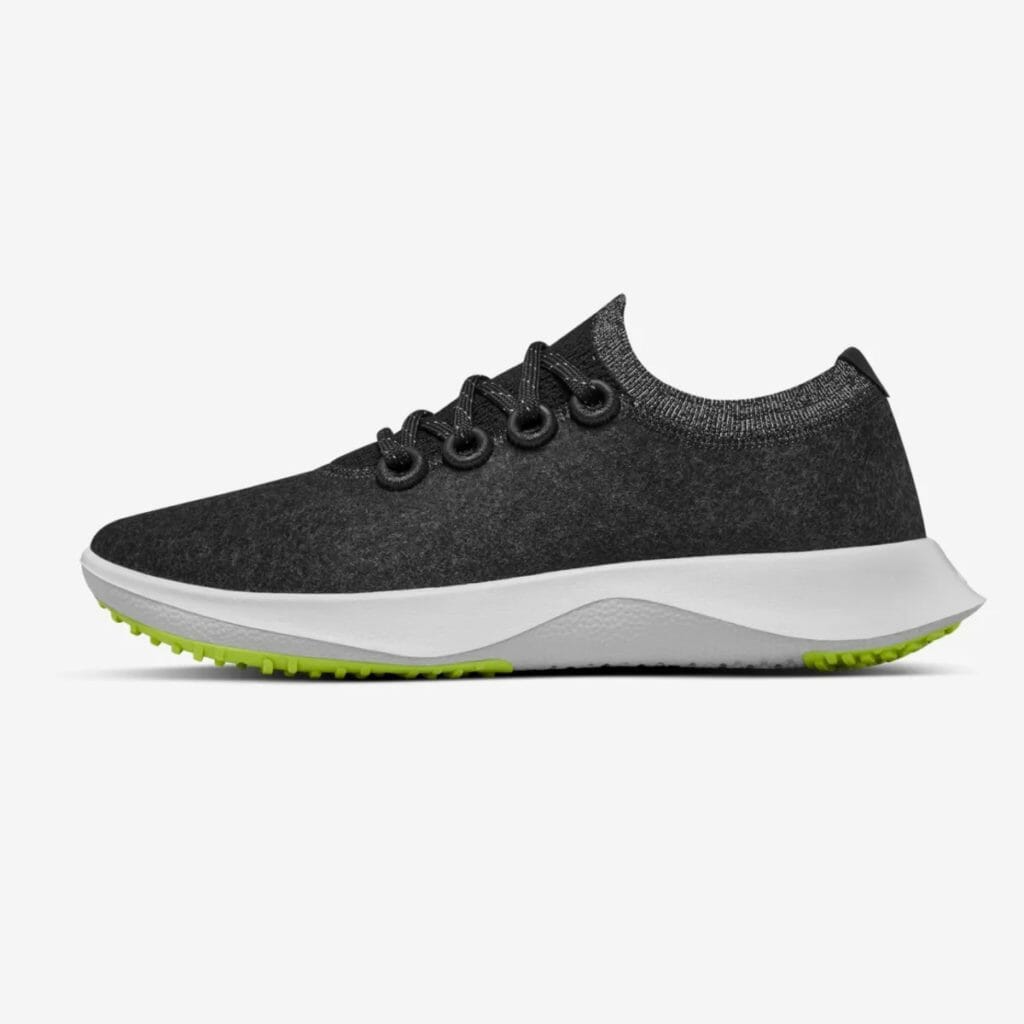 NEW Tree Dasher Styles
Not only is the Tree dasher and great running shoe – but they've released several variations of the Dasher.
Allbirds recently debuted their first ever running shoe – the Allbirds Tree Dasher. We posted our full and honest Allbirds Dasher Review, but the long story, short is that it is a great new shoe.
If you are looking for something that is not only sustainable (eco friendly) but incredibly comfortable, be sure to check out the new Tree Dasher. It's an incredible new addition to the Allbirds lineup.
The long story short: these shoes won't make you any faster, but they are a great workout shoe!
Wearing Allbirds – What you need to know
One of the coolest things that you'll get when wearing these sustainable shoes is the nods you'll get from other folks wearing Allbirds.
Everyone else that is lucky enough to wear shoes like these knows your little secret. These aren't like other sneakers – they are super soft and just feel great.
Allbirds Clothes – any good?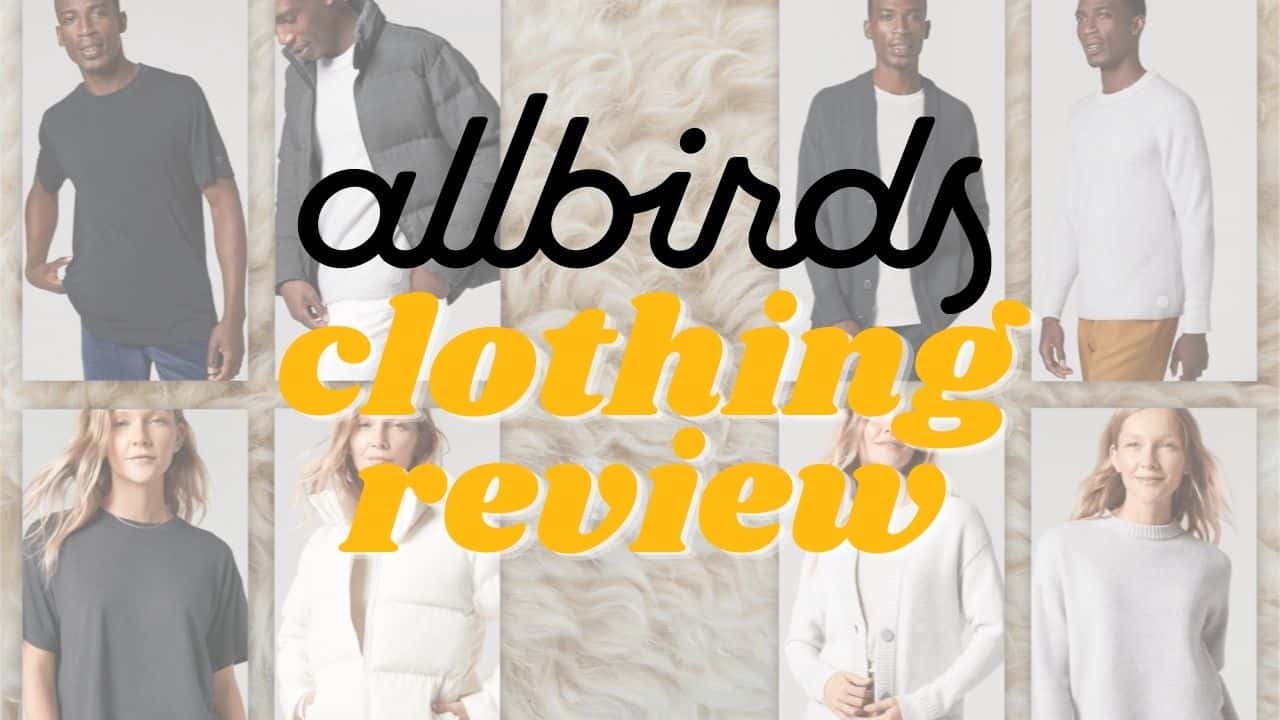 Allbirds now makes clothing! They make Allbirds Sweaters, T-Shirts and Jackets. We got the chance to try one of their sweaters. Read our full Allbirds Clothes Review.
Allbids release four signature, timeless pieces. The four pieces are: a shirt, a sweater, a cardigan and a puffer jacket – slightly different for Men and Women.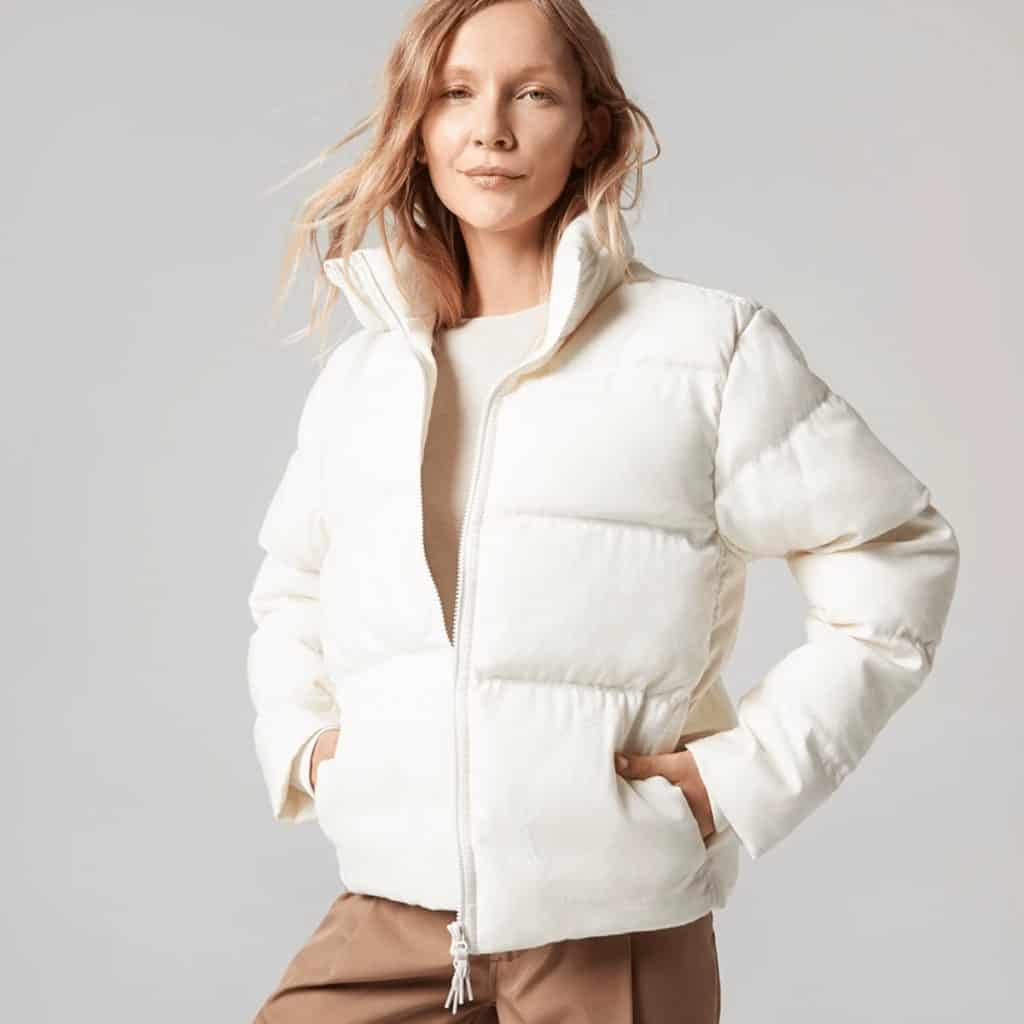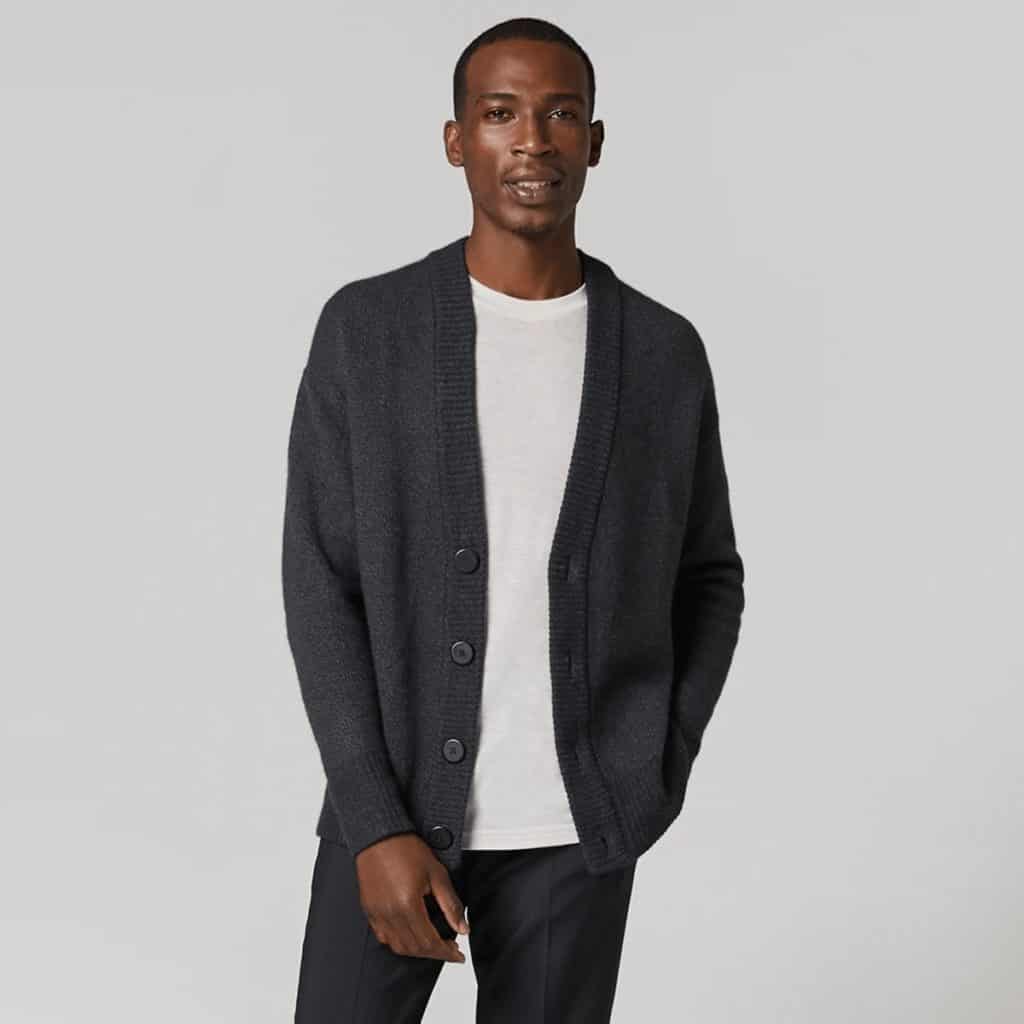 Allbirds Socks + Sleep Mask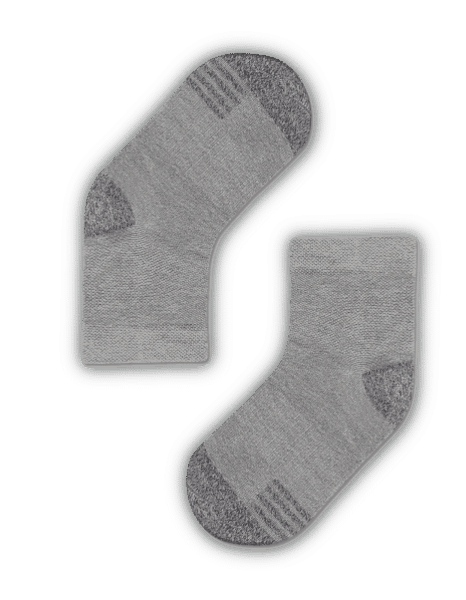 It shouldn't come as a surprise that Allbirds has also got into the sock game. The soft and breezy Trino™ Quarters are supposedly the perfect comfort companion for your Allbirds shoes. Which we don't really agree with – since we never wear socks with our Allbirds.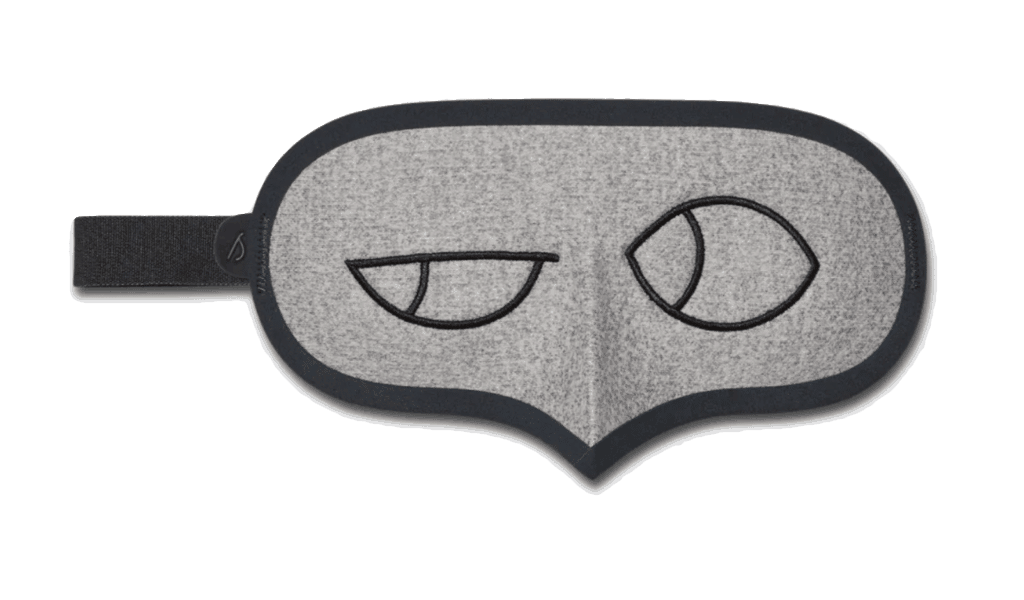 How much are Allbirds?
Allbirds Runners and Loungers for men and women are all $95. The Allbirds Breezers Flats are also $95. The Mizzles are $135. Kids (SMallbirds) are $55.
Here's where we've seen the best deal on Allbirds online.
How do Allbirds fit? Allbirds Sizing.
We find that Allbirds fit true to size. They only offer whole sizes. We size UP if we are in-between sizes. For example in men's, we typically wear a 9.5 US – so we order a 10.
Another pro tip: Men's sizes are 1.5 smaller than women's – for example, if you are a women's 10.5, you can purchase a men's 9.
Are Allbirds Worth It?
While $95+ bucks for shoes may be on the high side, these shoes are absolutely worth it. Two key reasons we give Allbirds a positive review:
They can be washed. See below for more information about how they stand up to washing, but it REALLY helps.
Wearing without socks is really game-changing. It sounds odd, but we both love to wear Allbirds without socks. The feeling of wool on your naked feet is a thing of beauty.
---
Can you really wash Allbirds?
In short: yes. And they wash really well. Here are quick instructions on How to Wash Allbirds.
Mr. We Tried It has had a pair of the grey Allbirds since March of this year. He wore them about every other day, if not more often. They've been washed probably 4 times and they have held up really well.
Here are his Allbirds hundreds of wears later (and several washes later):
They still look really good. They've lost some of their structure, as you'll see in the next photo (old pair of Allbirds on the left, new pair of Allbirds on the right), the structure difference isn't as obvious when you are wearing the shoes. I'd say they are only slightly less comfortable many months later – the biggest difference is the "fuzz" of the wool doesn't last for 6+ months.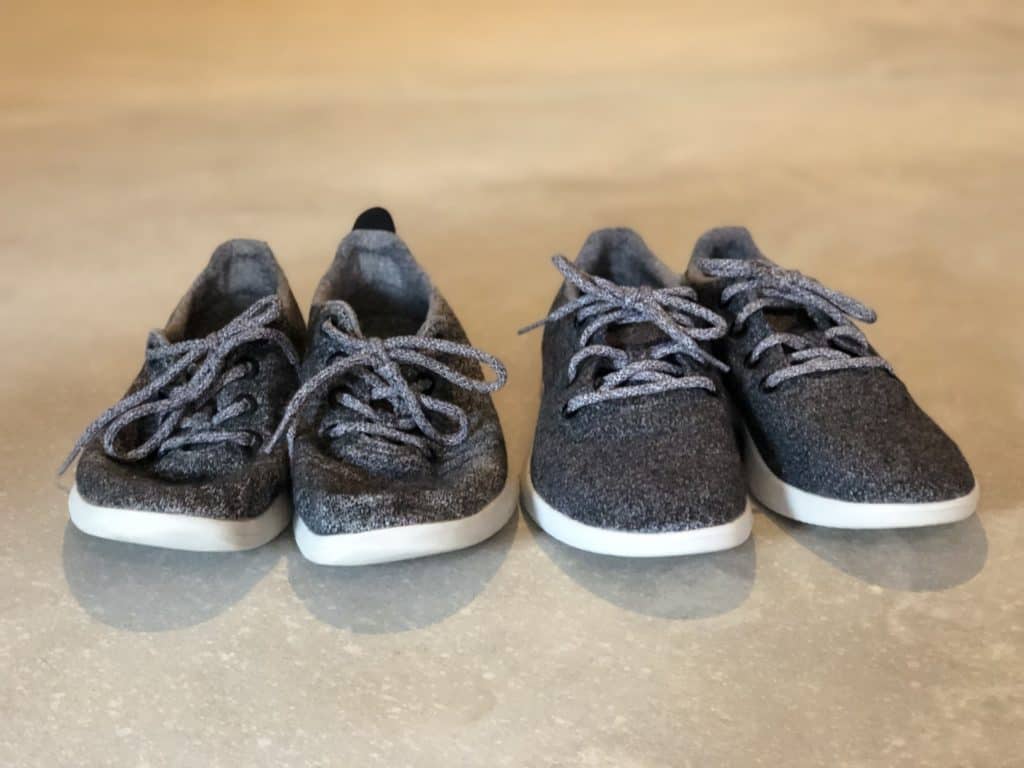 How do Allbirds hold up after time?
While the photos don't look like it – they shoes actually hold up really well. They look much better on your feet. See this illustration of me wearing my Allbirds:
What we don't love about Allbirds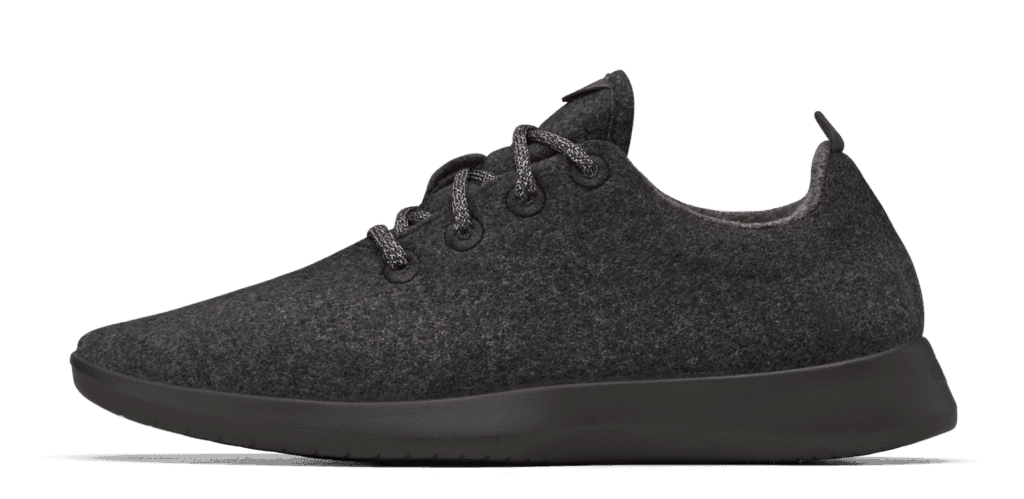 As we mentioned, we didn't like the look of the first pair of Allbirds we purchase, the all-black pair. They looked a bit like Orthopedic shoes. You can be the judge of how ugly they are. Allbirds customer service is incredible. We simply requested to return them and their customer service took care of the rest. If you have any issues at all, their customer service will be there to help.
We also uncovered a bit of an odd issue with Allbirds. We don't know if it's just because he has huge "big" toes or what – but some of the fabric where the big toe is, on the inside of the shoes, is broken. This sounds like a really big deal, but only if you stick your finger in the area can you really tell there is anything wrong.
We contacted customer service about the issue and they said they are working on it. We believe them. They gave us a solution (getting some moleskin repair to put on the inside) and a discount on my next pair. We're optimistic that they will continue to improve the product – but you don't even notice that little issue.
Allbird's website also says that Allbirds don't stink. That's partially true. They smell far less than a traditional shoe, but if you haven't washed them in a while, they WILL smell – especially in the summer heat. Not a big deal, but these aren't miracle shoes.
---
Do you wear Socks with Allbirds?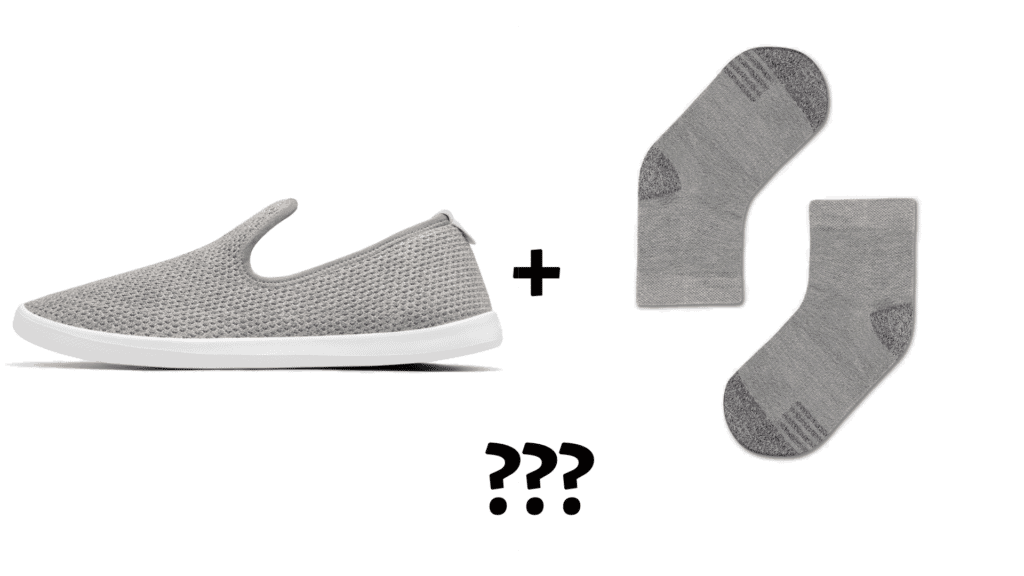 This is a tough question: just because it comes down to preference. We do not wear socks with our Allbirds, ever. We might wear them with the Mizzles, but it hasn't been super cold yet – so we haven't had the chance to test them in the conditions.
It's interesting that Allbirds now does sell socks, but we can't recommend wearing socks with Allbirds, unless they are the Mizzles.
---
Allbirds Review: We Test the claims
Can you Wear Allbirds Without Socks?
👍🏻 Yes. You can wear Allbirds without socks. In fact, we never wear them with socks.
"The Most Comfortable Shoe"?
👍🏻 We agree. Allbirds is the most comfortable shoe we own.
Allbirds don't stink?
🤷🏻‍♂️ Allbirds don't smell as bad as other shoes that you would wear without socks. However, if you wear them for multiple days without washes, they can start to stink a LITTLE. They aren't magic.
You can wash Allbirds Easily.
👍🏻 We've both washed our Allbirds multiple times, without an issue. They clean easily!
Where do you buy Allbirds?
The best place to buy Allbirds is on their website. They have several stores (we've visited the one in New York City) where you can try the products on your own.
Allbirds were available at Nordstrom for a short period of time, but appear to be sold out now.
If you are on the fence about any of their products, we'd encourage you to get them for one simple reason: their return policy is amazing!
Allbirds Review: The Allbirds Return Policy
Here's what their return policy says:
30 days, no questions asked. Not bad, huh? If you're not walking on clouds by day 30, you can return/exchange your shoes for free, even if you've worn them out in the wild!
It sounds too good to be true, doesn't it? Well, it's this true – and better. We've had shoes that were even outside of the window that we were able to exchange. I wouldn't push it, but Allbirds has an amazing return policy with great customer service. You can even call and talk to a real, live person if you want to. Pretty cool, eh?
Allbirds Review: The Final Verdict
The Good
Machine Washable
Sustainable
Super Comfortable
Long-lasting
Simply styles
Fair prices
The Bad
Some may not like style
Toe box doesn't hold well on wool styles
Insoles can get stinky (because you wear them so much)
If you had to buy one shoe to wear the rest of your life, we'd recommend a pair of Allbirds. Sure, they aren't going to surpass Allen Edmonds or Christian Louboutin in the dressy category, but they are incredibly comfortable and don't look like Crocs.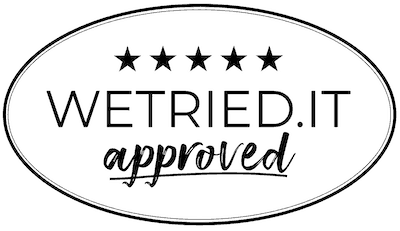 They are a respectable shoe you can wear with a lot of different outfits, wear without socks (how liberating!) and even wash when they get a little stinky.
Buy a pair of Allbirds today.
Here's where we've found the best deal on Allbirds.
PS: Have you seen the Amazon Allbirds Knockoffs? Read our honest Amazon Allbird Knockoffs review.