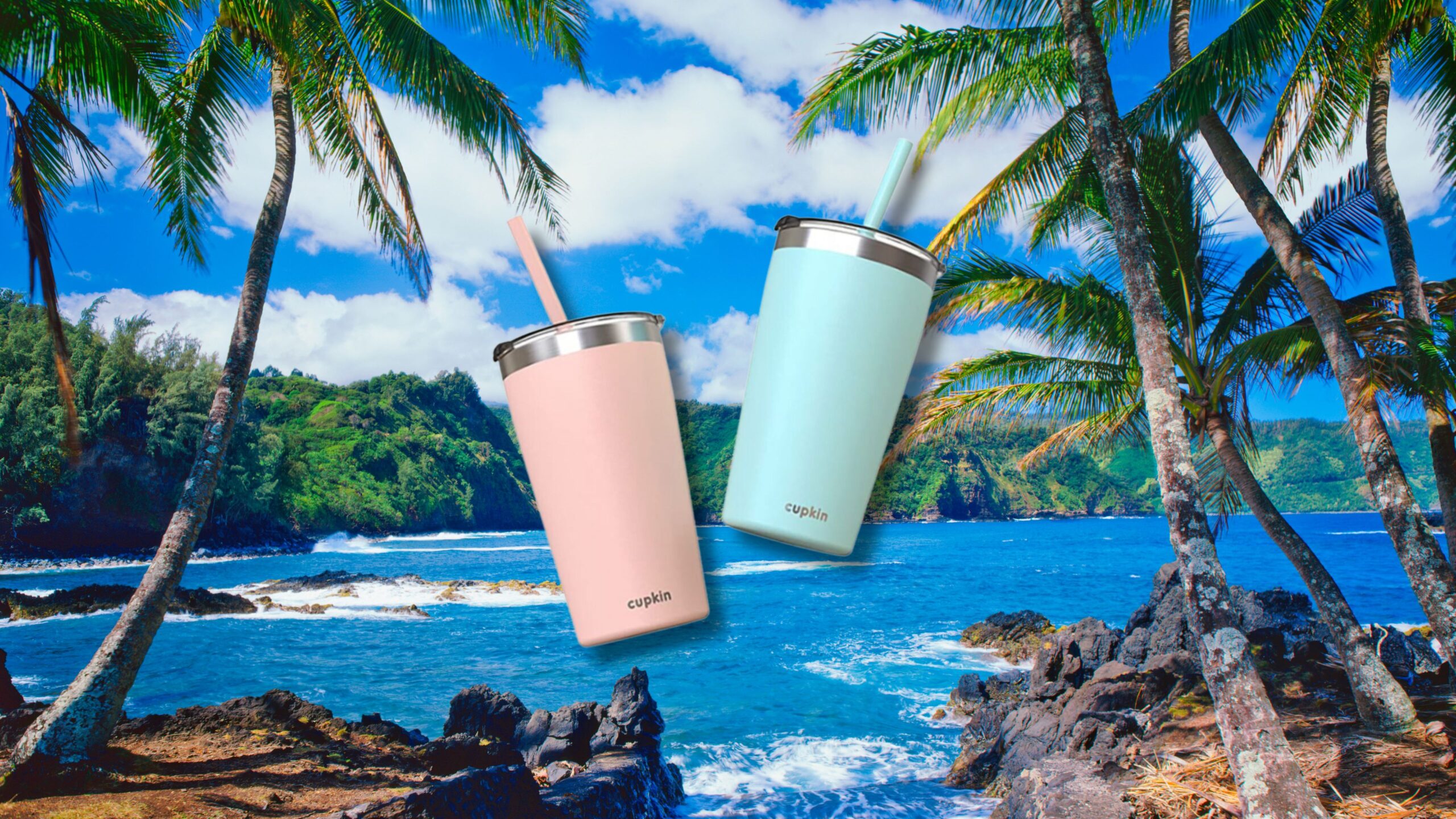 Ah, the quest for Cupkin Alternatives! It's a journey that began under the Hawaiian sun and has led us to explore new horizons in the world of kids' cups. Whether you're a Cupkin enthusiast or a parent seeking the perfect sippy cup, this post is your guide to discovering alternatives to the beloved Cupkin cup. So grab your virtual snorkel, and let's dive in!
A great Cupkin Alternative for Warm Drinks
A great cupkin alternative for COLD drinks
Why are we writing a guide to Cupkin Cup Alternatives?
The short answer is that they were recalled. Cupkin was 100% honest and forthcoming on EXACTLY what happened, so that's how we ended up here! Cupkin was the main cups our kids used at home, so when we saw the recall, we had to search for Cupkin Alternatives, just like you!
How we first met Cupkin cups
While vacationing in Hawaii, lounging by the pool, we overheard a fellow vacationer raving about something called Cupkin. Intrigued, we discovered they were talking about a delightful cup designed for kids but loved by parents everywhere.
We were enchanted and immediately bought some for our little ones.
The Cupkin Recall – A Twist in the Tale
Ah, the Cupkin Recall! A plot twist that would make even a seasoned novelist raise an eyebrow. But fear not, dear reader, for this is a story of responsibility, transparency, and a brand's commitment to safety. Let's unravel the details.
Since Cupkin's founding, they've been guided by a strong commitment to producing safe, quality products. Rigorously tested by United States CPSC (Consumer Product Safety Commission)-accredited labs, Cupkin's products were designed to please children and make parents' lives better.But, as they say, the best-laid plans of mice and men often go awry.
After receiving feedback and conducting additional testing, Cupkin discovered that their double-walled vacuum 8oz and 12oz cups might pose an unacceptable exposure to lead if the cup bottoms were mistreated.
Now, before you spill your coffee, let's clarify: the liquids in the cup were not exposed to lead due to the double-walled construction.Working closely with the CPSC, Cupkin issued a voluntary product recall of these cups, encouraging consumers who purchased them between 2020 and February 19th, 2023, to stop using them immediately.
Refunds or replacements of straw cups were offered, and Cupkin even provided a hotline for assistance.
Super Transparent!
But what really sets this recall apart is Cupkin's transparency. They shared the entire timeline of events, from the initial discovery to the actions taken to resolve the issue. They even drove over 3 hours to meet with Lead Safe Mama to test previous generations and competitor products.
Cupkin's founders, Max and Soo Jin, turned this setback into an opportunity to redesign their cups and make them even better. They believed in radical transparency and took every step to do the right thing, no matter the cost.
The official recall went live on March 7, 2023, affecting the 8oz and 12oz kids' cups. The hazard was identified as potential lead exposure if the bottom powder coating was compromised. Consumers were urged to stop using the cups and submit a refund request.
The Best Cupkin Alternatives – The New Cupkin Cup and a Word of Caution
Hold onto your hats, dear readers, because the best alternative to the Cupkin cup is… drumroll, please… the new Cupkin cup! That's right, the very brand that brought us the recall is also bringing us the solution. It's like a cup-filled fairy tale with a happy ending.
The New Cupkin Cup – A Promise of Perfection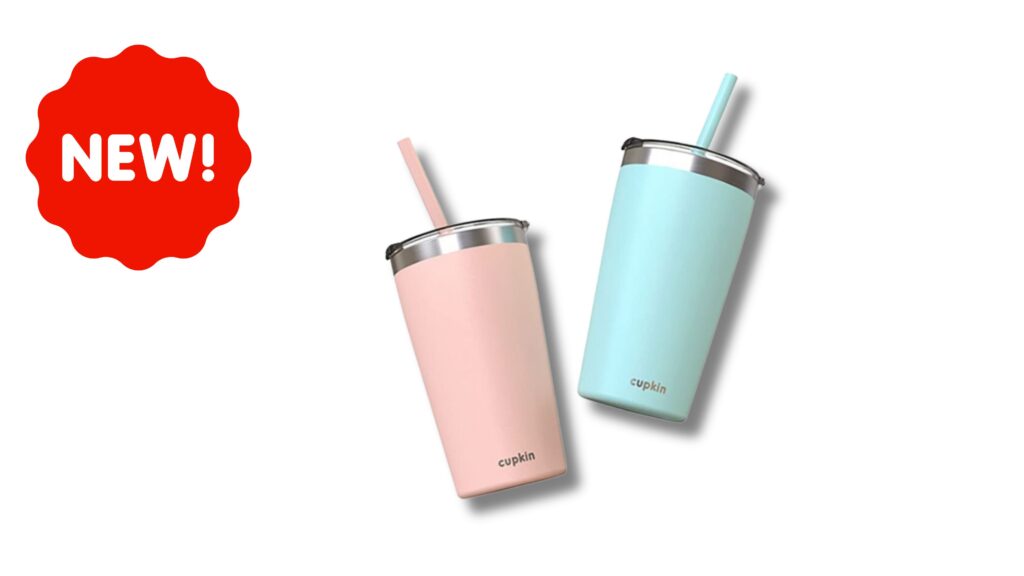 The new Cupkin cup is not for sale yet, but it's on the horizon, and it's shining bright. After the recall, Cupkin took the opportunity to completely redesign their cups to make them even better. They're committed to learning from the past and crafting a cup that's not just safe but also innovative and delightful.While we don't have all the details yet, we can trust that Cupkin's dedication to quality and safety will make the new version worth the wait. It's like waiting for the next season of your favorite show; you know it's going to be good!
A Word of Caution – Beware of Knock-offs
Now, you might be tempted to explore other options, especially since the new Cupkin cup isn't available just yet. And indeed, the market is flooded with many knock-offs. But here's where we put on our serious faces and offer a word of caution.
Be cautious of products that look very similar
Tweevo Kids Tumblers
We haven't personally tested these products, but they look a lot like cupkin, don't they?!
Shop
We might earn a commission if you make a purchase, at no additional cost to you.
09/28/2023 12:39 am GMT
Take, for example, this cup on Amazon. It might look similar to Cupkin, but we'd be worried about the same issues with these cups, especially since they may not be so forthcoming.
Cupkin's transparency and quick response to the recall set a high standard. Can we trust these other brands to do the same?
Exploring Other Options – Re-Play Cup and the Trendy YETI-Style Water Bottle
While we twiddle our thumbs waiting for the new Cupkin cup, let's take a detour and explore some other options. It's like a cup-tasting tour, without the wine! From the budget-friendly Re-Play to a trendy YETI water bottle, we've got some sippable selections for you.
Re-Play: A good alternative for warm liquids
A great Cupkin Alternative for Warm Drinks
Alright, folks! Let's talk cup chic. Ever felt like your kitchen has been invaded by an army of tacky, brightly colored kids' cups? Well, we've found the antidote to that eyesore.
Introducing the Re-Play 3pk Drinking Cups. These aren't just any cups. They're the James Bond of sippy cups – suave, sophisticated, and oh-so-practical.

First off, they're made from BPA Free Eco Friendly Heavyweight Recycled Milk Jugs. That's right, these cups are saving the planet one milk jug at straw cup at a time. And what's cooler than being cool? Being environmentally friendly.
But here's the kicker. They're microwave safe. So when your little darling insists on having open cup of their chocolate milk heated to the exact temperature of a summer's day in Honolulu, you can just pop it in the microwave. No fuss, no muss.
And the best part? They're easy to clean. Because let's face it, we parents have about as much spare time as a one-legged man in a butt-kicking competition.
Oh, and did we mention they're stylish? These plastic cups come in a monochrome color scheme that would make even the most minimalist Scandinavian designer nod in approval.
So yes, we're a little bit in love with these cups. They're the perfect blend of practicality, style, and environmental consciousness. And they prove that you don't have to sacrifice your sense of style just because you're a parent. Now how refreshing is that?
YETI Rambler Jr. Water Bottle – A Grown-Up Twist
A great cupkin alternative for COLD drinks
Have you ever wished that your tot's sippy cup could be as rugged and cool as your favorite camping gear? Well, buckle up because we've found something that's going to knock your socks off.
Let me introduce you to the YETI Rambler Jr. This baby isn't just any sippy cup. This is like the Indiana Jones of children's drinkware – tough, adventurous, and always ready for action.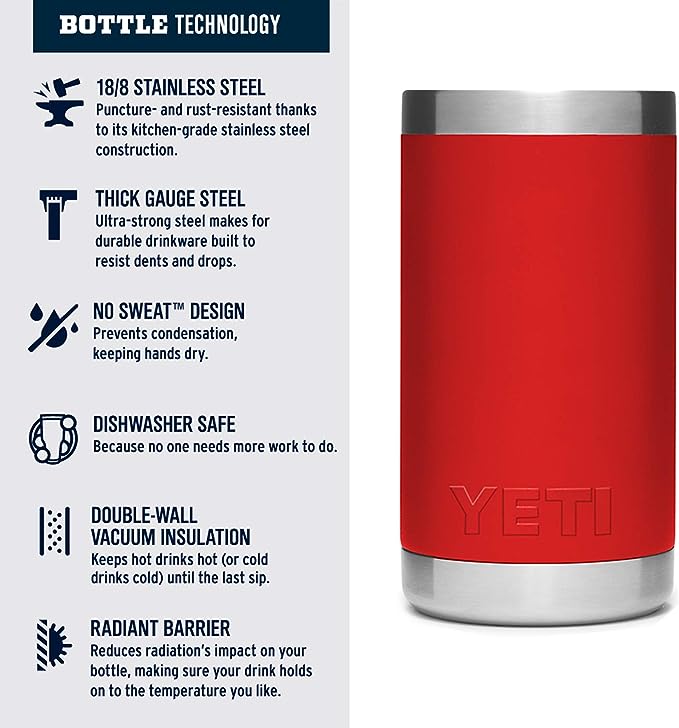 Constructed from 18/8 stainless steel, this little beast laughs in the face of danger. Drops, tosses, and those adorable yet slightly terrifying toddler tantrums? Piece of cake. The Rambler Jr. takes it all in stride. Now, let's chat about the lid. This isn't your average run-of-the-mill lid.
But where the YETI Rambler Jr. really flexes its muscles is with its insulation. This pint-sized powerhouse boasts double-wall vacuum insulation that keeps drinks icy cold or piping hot until the last drop. Whether it's a chilly winter day or a scorching summer afternoon, your glass cup and little one's beverage will stay the perfect temperature for hours on end.
And when it comes to cleaning, the Rambler Jr. is as low-maintenance as a pet rock. Just toss it in the dishwasher and voila – it's ready for the next round of shenanigans.
One small issue
But wait, there's more! We'd be remiss if we didn't mention one small hiccup with the YETI Rambler Jr. You see, much like trying to keep a toddler's socks on, it's not entirely foolproof.
If the straw lid isn't pushed down fully, it might leak a bit. We're not talking about a flood here, just a couple of drops, like a mini tropical rain shower in your kitchen.
It's like when you think you've closed the cereal box, only to find a few flakes on the counter later. Annoying? Maybe a smidge. A deal-killer? Absolutely not!
So, why do we adore the YETI Rambler Jr.? Because it's sturdy, convenient, and keeps those kiddie beverages just the way they like them – perfect. A little leakage aside, it's still a champ in our books, like a superhero with a slightly crooked cape. So, who's ready to upgrade their sippy cup game and embrace the joy of a few harmless drops? 🥤🌦️
Conclusion of Cupkin Competitors
A great cupkin alternative for COLD drinks
A great Cupkin Alternative for Warm Drinks
09/28/2023 12:10 am GMT
So there you have it, dear readers, a couple of alternatives to tide you over until the new Cupkin cup arrives. Whether you go for the budget and environmentally friendly option or splurge on the trendy YETI-style bottle, remember that the perfect cup is like the perfect pair of shoes; it has to fit your style and needs.
Want to know what we recommend or adults? We love the Cirkul Water Bottle, and rumor has it, they are coming out with a kids water bottle, soon!