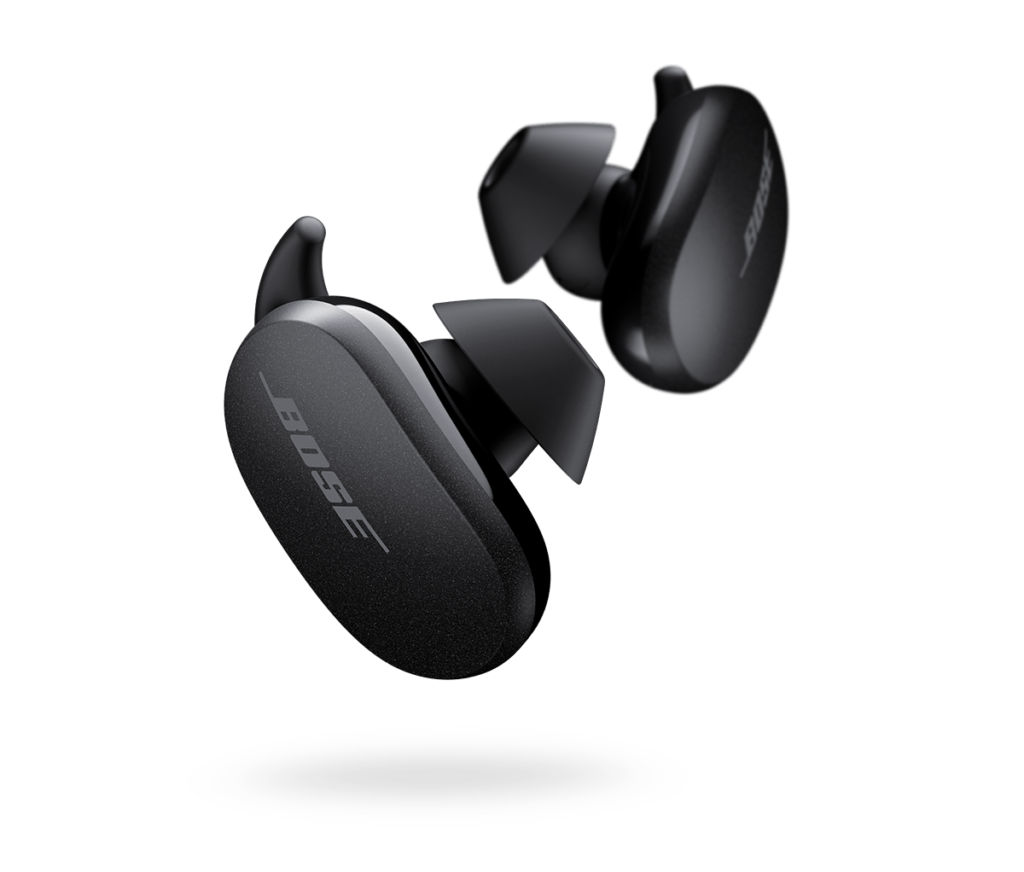 One of our most viewed videos is all about how good the AirPods Pro are at noise cancellation. So when I saw the new ads for the Bose QuietComfort Earbuds, I had to check them out. How good is the noise cancellation on the Bose QuietComfort Earbuds? How do they compare: Bose QuietComfort Earbuds vs. AirPods Pro in noise cancellation? We even compare the sound quality and noise cancellation to their more expensive Bose 700.
Keep reading for our comprehensive Bose QuietComfort Earbuds Review.
Watch our full Bose QuietComfort Earbuds Review to see exactly how good they are at noise cancellation (it's tough to hear in a written review – but I'll do my best!).
Bose QuietComfort Noise Cancellation – How does it compare?
Bose is synonymous with noise cancellation. Ever since I saw the first QuietComfort headphones, I wanted to have noise cancellation in my headphones. And it wasn't till I got the QC IIs, that I was finally able to experience noise cancellation for myself. They were awesome. And honestly, Noise Cancellation is the main reason I got the AirPods Pro.
I wanted more portable headphones, but also had great noise cancellation. So when I saw the Bose QuietComfort Earbuds, I had to test their noise cancellation.
Noise Cancellation + Headphones: How I use my headphones
Life has changed a little bit since I did my last review of the AirPods Pro. Previously, I spent a lot of time on airplanes. However, I haven't been on a flight since February.
Like most people, these days I'm working from home. I am on Zoom calls almost all day, every day. I produce a podcast and, of course, I produce this blog and our YouTube videos after the kids go to sleep. So, I thought I'd put these new Bose Earbuds to the test in my new normal.
Bose QuietComfort Earbuds Review: What kind of noise cancellation do they have?
The Bose QuietComfort Earbuds have both Active AND Passive Noise Cancellation. Active noise cancellation means there are microphones that produce "anti-noise" (a noise-canceling sound) that blocks out the sound around you. This is incredibly complicated to do, because you have to do it in real-time. Bose says this happens in "in a fraction of a millisecond." Pretty impressive.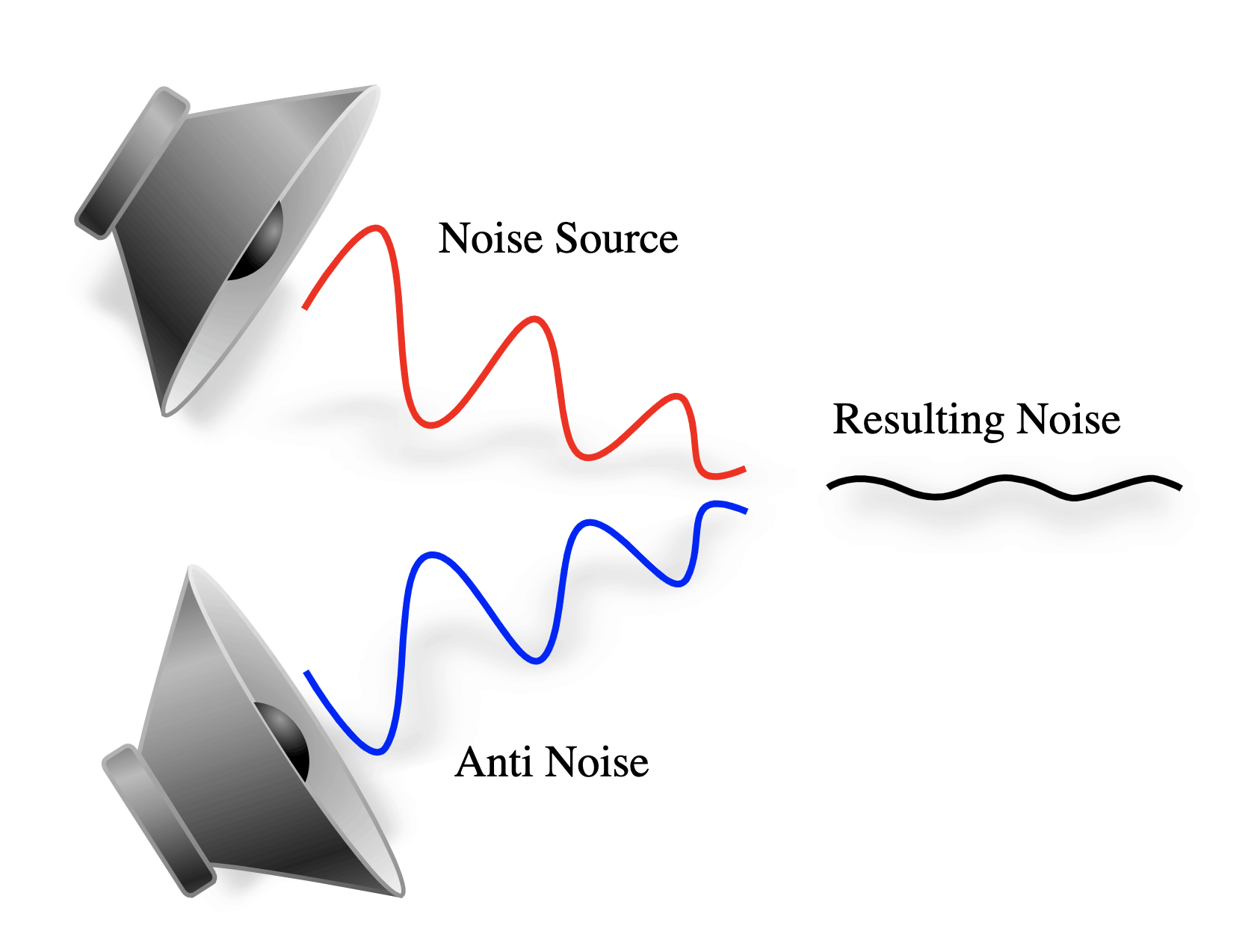 The Bose QuietComfort Earbuds also have passive noise cancellation. Passive Noise Cancellation is like big headphones that go over your ears and muffle the sound just because they're big and they naturally block out the sound.
What Bose Says about the QuietComfort Earbuds
Bose even says the QuietComfort Earbuds are "the world's most effective noise, canceling earbuds…using a combination of patented active and passive noise cancellation innovations, Bose QuietComfort Earbuds feature all the noise canceling performance of our best over the ear headphones for a compact, truly wireless sound."
A quick warning and disclaimer
I want to warn everyone that I am not an audiophile. I'm just a tech nerd that loves great quality sound. I'm not a professional. I know what sounds good but I'm not perfect, by any means. If you are a super-audiophile, then I'd recommend looking somewhere else for a review. If you are someone that likes great quality sound and noise-cancelltion, then keep reading. 👍🏻
Bose QuietComfort Earbuds Review: The Features
Besides active noise cancellation, which I'll dive into shortly, the Bose QuietComfort Earbuds do feature some other great features.
I will point out, quickly, these are the first wireless earbuds with active noise cancellation that Bose has produced. Funny enough, you can actually still buy the first WIRED noise-canceling earbuds from Bose on Amazon. But here's the funnier part: they are still $250!
Touch Controls
Similar to how you can squeeze the "nub" (Apple technically calls this the "Force Sensor" as only Apple could…) to adjust the noise cancellation features, the Bose QC Earbuds offer similar features.
On the left Earbud, you can double-tap to cycle through the different noise cancellation settings (set up in the app)
On the right Earbud, you can swipe up and down to control the volume or double-tap to pause/play what you are listening to.
You can also press and hold the right Earbud to activate your voice assistant (set up in the Bose app).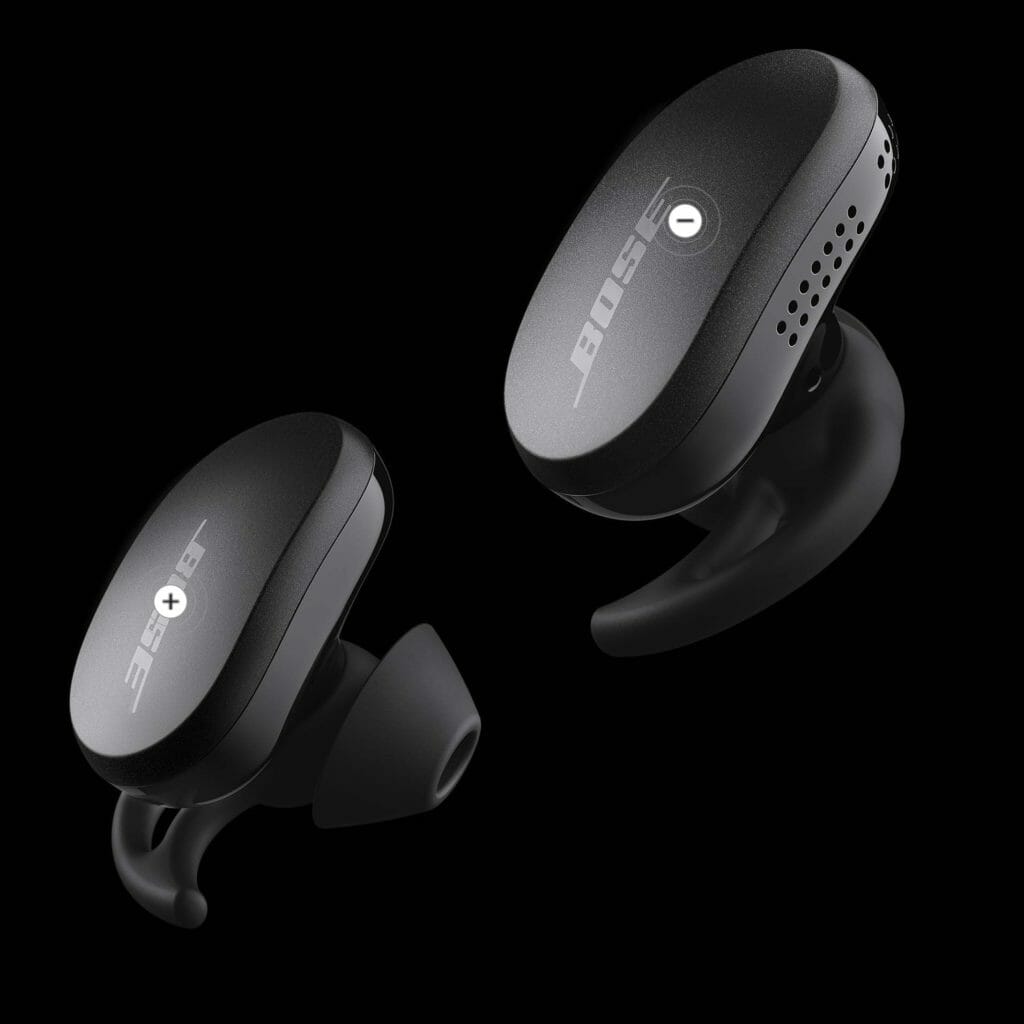 Wireless Charging Case
Just like how Apple has the Wireless Charging Case, the Bose QuietComfort Earbuds have a charging case, too.
However, the Bose wireless charging case is HUGE! It would be too big to fit in some of my tighter pants. Yes, they are that big. I was SHOCKED at how big it is.
The Charging case does work with other wireless chargers and can also be charged with a USB-C Cord, too.
Improved Microphone Pick-Up
Bose claims that the right earbud is designed with Microphone arrays to reject the sound of the noise around you and hone in on your voice.
How did it work? See the quick samples below:
QuietComfort Recording Sample
AirPods Pro Recording Sample
While the QuietComfort reduced the background noise, I also felt I was a little harder to hear in general.
Noise Cancellation: Bose QuietComfort Earbuds vs. AirPods Pro
This is where the rubber meets the road. In my AirPods Pro review, I was able to test it out on a flight from Denver, Colorado to New York. As I mentioned, I haven't been on an airplane since last February (over a year!). So I'm going to test this out at my home office. A home office doesn't sound noisy, does it? It wouldn't, except I have:
Two kids.
A dog.
A white-noise machine to block out the noise.
A fan.
A refrigerator in my office.
Packages being delivered all day.
Cars driving by in the street.
A small wife, who walks like a monster.
When you add it all up – it can get really noisy here!
I picked this noise up using a high-quality podcast recorder that I have. This is what a day sounds like in my home:
It's not exactly quiet, is it? There's a lot of noise going on.
I need to be able to focus and listen to what I'm doing and not be distracted by other noises.
Here's what it sounds like when you put the Bose QuietComfort Earbuds in and the turn on noise cancellation all the way:
Pretty amazing. Isn't it? Now I would say that this is really close actually to the Apple AirPods Pro.
Here's the same simulation with my Apple AirPods Pro:
Bose QuietComfort Earbuds vs. Apple AirPods Pro: Noise Cancellation Verdict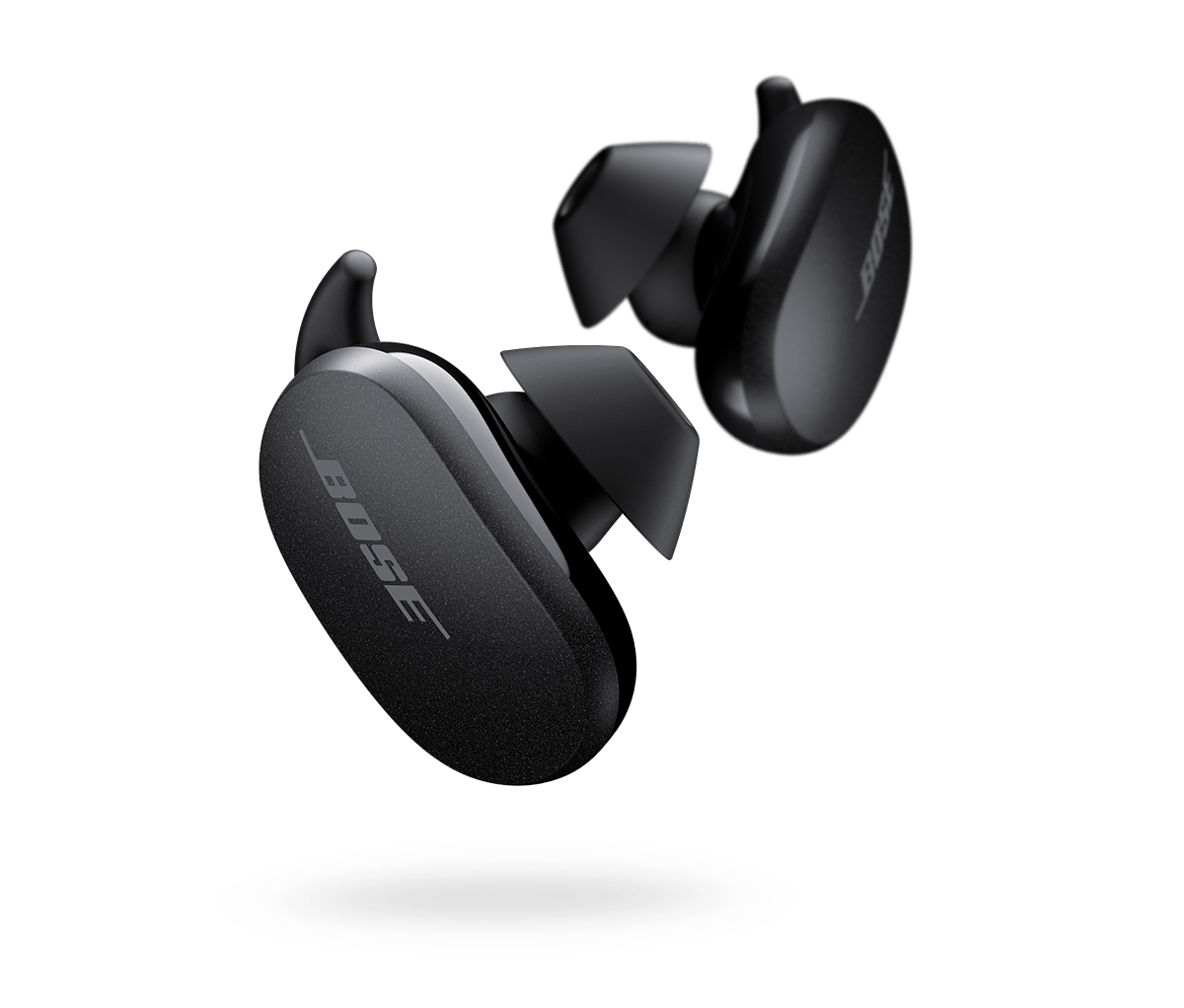 Bose QualityComfort Earbuds
I'm not saying that the Bose 700 Series is the best Noise Cancellation Headphones, ever. However, they are the best that I have. Between the Apple AirPods Pro vs. Bose QuietComfort Earbuds:
The noise cancellation is incredibly close, with a VERY slight edge going to the Bose QC Earbuds. VERY slight.
As you see in the ratings above, if the AirPods Pro were a 9, I'd give the Bose Earbuds a 9.2. It was that close.
Now once again, these are simulations. They are not 100% accurate, just how I hear it. Everyone's going to hear things a little bit differently. I got comments on the last review saying that there's no way this can't be true, but this is the closest I can get.
Bose Earbuds vs. AirPods Pro: Sound Quality
Once again, I am not an audio file, so please don't hold me to the standards of a full-time audio engineer. I know what sounds good and what I like to hear. Once again, the difference between the Bose QC Earbuds and the AirPods Pro is INCREDIBLY CLOSE.
I summed it up pretty well in the video review of the Bose QC Earbuds:
Just as with noise cancellation, the sound quality was VERY close. However, the the Bose Earbuds had a very slight edge.
Bose QuietComfort Wireless Earbuds: Battery Life
The Bose QuietComfort Wireless Earbuds offer about 6 hours of battery life listening to music. I've found both the Bose Earbuds and the Apple AirPods Pro to have much LESS battery life when you are speaking, too.
In comparison, Apple's AirPods Pro offer about 4.5 hours of listening on 1 charge. The wireless charging case for both the AirPods Pro and the QC Earbuds allow you to quickly charge, though.
The QC Earbuds Wireless Charging Case gives you about 2 hours of listening time on only a 15 min charge (Apple claims a 1 hour listening time on 5 minutes of charging).
Pro Tip: I typically only use 1 earbud (QC Earbud or AirPod Pro Earbud) at a time to double the battery life. I hate the way I can no hear myself very well when speaking with both in my ears.
Bose Earbuds vs. AirPods Pro: How they are VERY Different
If it was only about Sound Quality and Noise Cancellation, the winner would BARELY be the Bose QC Earbuds. However, there is a lot more that goes into Earbuds than sound quality and noise cancellation. The most important factor, especially when the two products are so close is simple: usability.
The Charging Case: Winner – Apple AirPods Pro
The first thing I noticed when I opened the box was how big this case was. This case is humongous compared to the AirPods Pro case. I don't know if I could even fit this in a pair of jeans that I own there. It's SO BIG!
However, it is incredibly lightweight.
The battle isn't even close here: The Apple AirPods Pro is a much better option.
In-Ear Fit: Winner – Apple AirPods Pro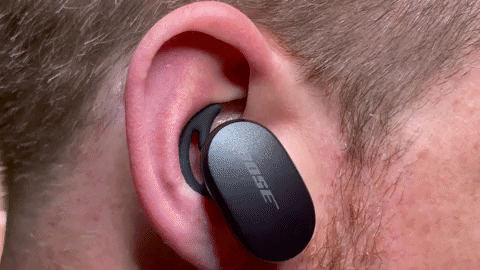 I hate the overall form and function of the Bose QuietComfort Earbuds. They are terrible. Even if they are able to deliver a slightly better sound and noise quality, it's just not worth it. At all.
It's just so awkward and I hate putting them in. It's next to impossible to tell if they're incorrectly. I did not like the overall form factor of the QuietComfort Earbuds at all.
I would say the AirPods Pro comfort in my my ears are a 9.5.
I'd say the comfort of the QC Earbuds are a 6. Yes, that bad.
I know there are people that the AirPods Pro do not stick in their ears, especially when they are running. I do not have that problem.
If you do have that problem, check out the Bose QuietComfort Earbuds.
Software Integration: Winner – It depends
While the Bose Wireless Earbuds don't directly integrate to the MacOS or iOS, it does come with a companion app – the Bose Music App (not to be confused with the Bose Connect App, which I used to set up my Bose 700 Series). The Bose Music App does have some "light" integration features – like what voice assistant you'd like to use (Siri, Alexa, etc) and what active noise cancellation settings you'd like.
The Bose Music App also always you to get firmware updates on the device (I had an updating waiting when I got the wireless earbuds).
I have Apple/Mac everything: Macbook Pro, iPhone, iPad, Apple Watch, Apple TV – almost everything that Apple makes. I had no problems connecting the Bose Earbuds to my iPhone or iPad but I REALLY struggled with my MacBook Pro.
I actually struggled with the Bose 700 headphones when they first came up – but Bose continued to update the firmware in the headphones and I haven't had any issues in a really long time.
However, if you are part of the Apple Ecosystem, I can't recommend the Bose QuietComfort Earbuds.
If you are part of the Apple Ecosystem, I can't recommend the Bose QC Earbuds.
Apple has an unfair advantage here. I get it.
It's also why Apple is such a huge company – they make sure their products work together. I had so many problems getting the Bose QC Earbuds to connect to Mac that I eventually had to give up. It's that big of a problem. Looking into the Bose Support Forums, I wasn't the only one.
If you are a PC user, you might not have these issues, but the AirPods Pro connects to the Mac perfectly.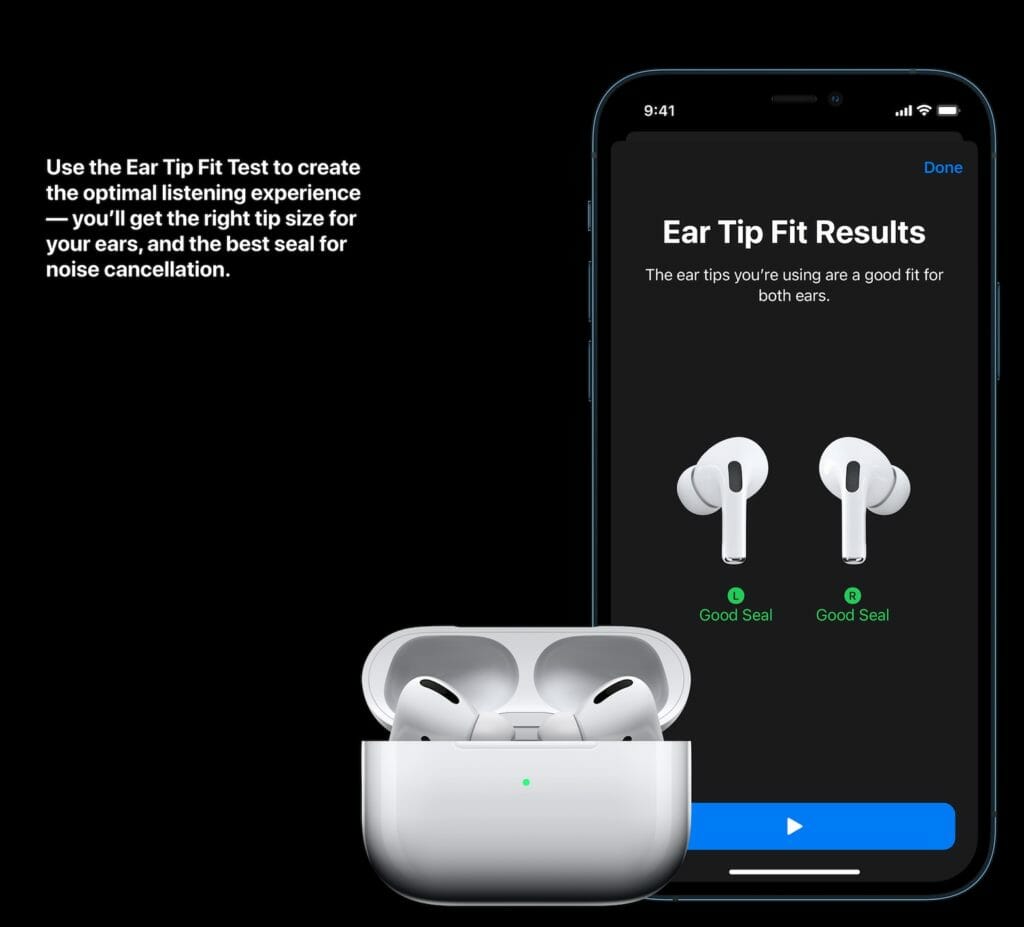 Little things like the Ear Tip fit test go a LONG way with usability. This is a simple way to see if you have a good seal on you AirPods Pro Seal.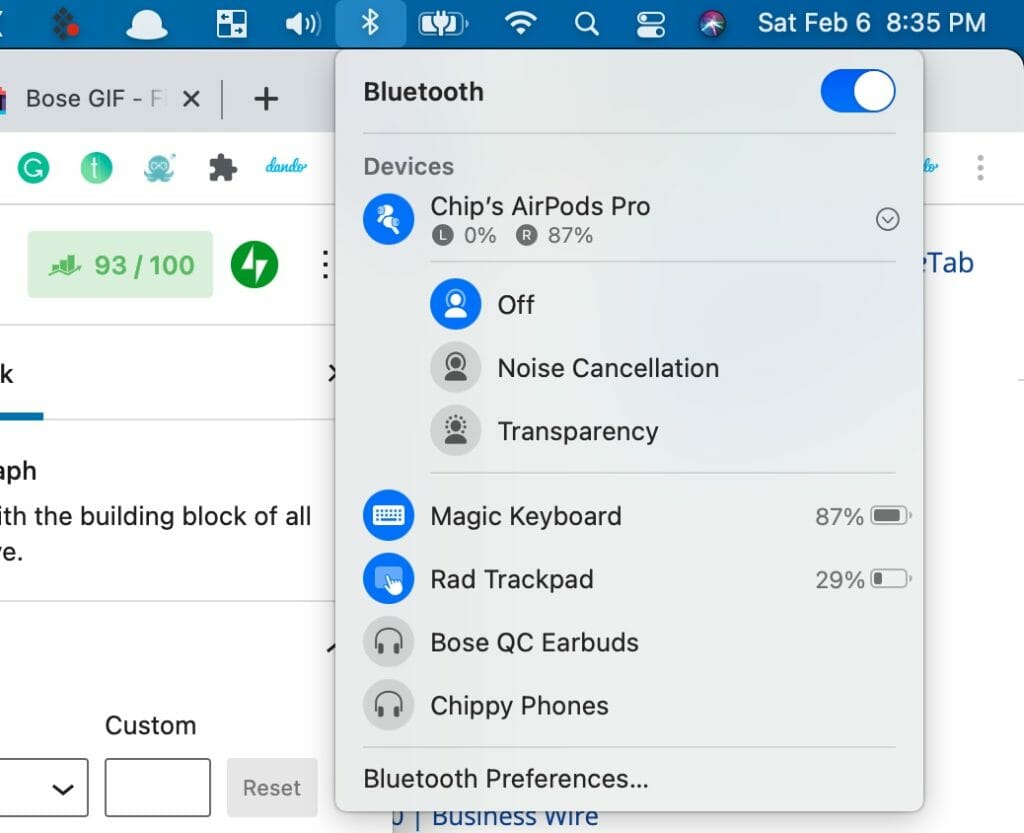 And not to beat a dead horse here, but the AirPods Pro integrate seamlessly into MacOS, too. You can change noise cancellation settings and much more directly in the Operating System.
Once again, it's not fair to Bose, but it's something you have to consider if you are an Apple or Mac user.
The final verdict: who the Bose QuietComfort Earbuds are NOT for
It's probably easier to start with who the Bose QuietComfort Earbuds are NOT for. That's pretty simple.
The QC Earbuds are not for the person that lives in the Mac and Apple ecosystem. If you are, I would honestly just buy the AirPods Pro. The Bose QuietComfort Earbuds are $279. You can get the Apple AirPods Pro for $249, and frankly, you just going to have a better experience.
Even if you are a huge audiophile (and a Mac user) the difference between the noise cancellation and the sound quality of the Bose and the AirPods Pro does not justify all the heartache. On top of that, the Bose QC Earbuds are more expensive.
I've debated about trying the Galaxy Buds, but ultimately decided it just wasn't worth the connection issues that I never have with Apple's AirPods Pro.
Bose QualityComfort Earbuds Review: Who they are for
I'd only recommend the Bose QC Earbuds to two types of people:
People that are not part of the Apple Ecosystem
People that can't get the AirPods Pro to stick in their ears.
If you are #2 on the list, you can also test out these Foam Tips that people swear by.
Overall, the Bose QC Earbuds are still an incredible piece of engineering, despite the flaws. They are still the right fit for some people, mostly those in the non-Mac Ecosystem.
Did you have any questions or comments about our Bose QuietComfort Earbuds review? Let us know in the comments below!

Also, check out our Apple AirPods Pro Noise Cancellation test.