lululemon utilitech pants review: "utilitech" sounds something more like a monster truck rally to me. However, it's the name given to lululemon's thicker, heavier-duty cousin of the lululemon tech canvas pants (read all about the lululemon jeans). What are the utilitech pants? How do they compare to the tech canvas and other ABC pants?
lulu utilitech
How does it compare?
Much thicker
Warmer
Still stretchy (not as stretch as other ABC Pants)
Abrasion-resistant
Gusset for comfort
Keep reading our full lululemon utilitech review to find out!
lululemon utilitech pants review: what are they?
Simply put – they are a heavier-weight, abrasion-resistant version of the lululemon tech canvas pants. They have many of the same features that you'd expect from the lululemon ABC Pants: the stretch, gusset, comfort, reflective cuffs, etc.
What does abrasion resistant mean?
I, frankly, didn't know the answer to this at first. However, it turns out that there are many fabrics that are abrasion-resistant (not just utilitech). This simply means that a tiny tear won't turn into a giant hole. They are made to get a little rough with.
I previously tested out the Olivers Compass Pants, which are also abrasion-resistant (read the full Olivers Compass Pants Review). While the Compass Pants were heavy-duty, being made of nylon also gave them the terrible "whoosh whoosh" sound when walking. The lululemon utilitech pants don't make much noise at all when you walk.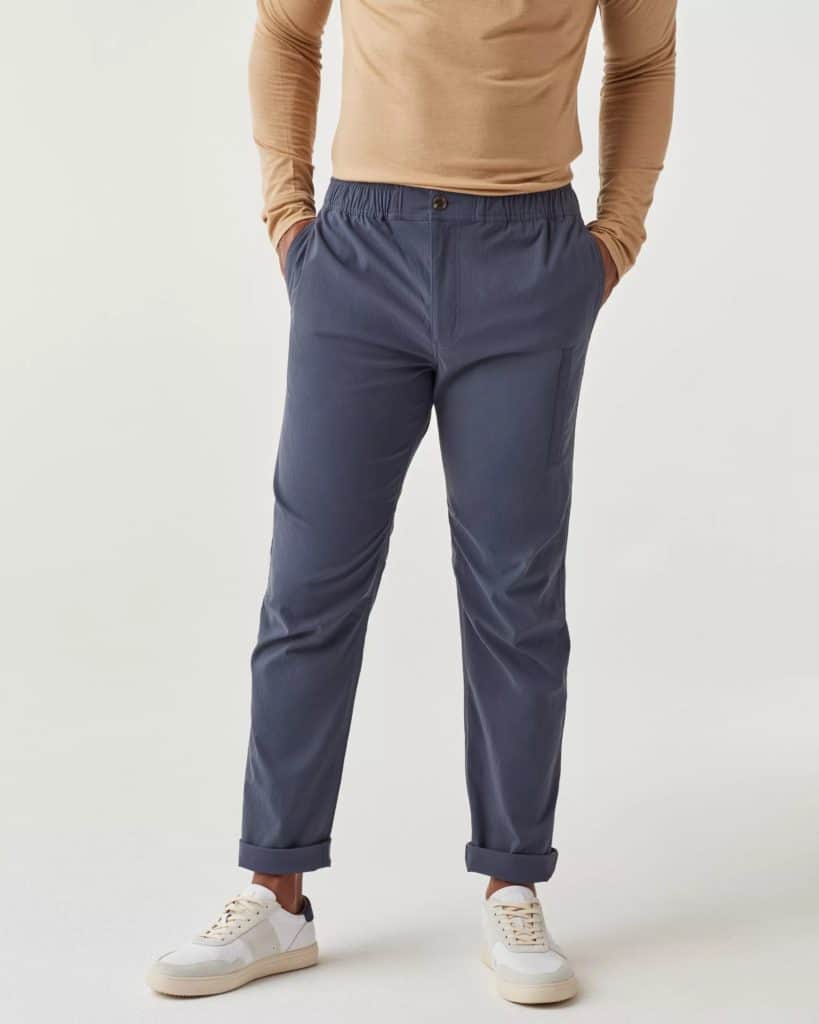 utilitech pants: what they are best for
The utilitech pants are best for being outside in colder environments and anywhere you might something heavier duty. For example, I can picture wearing my lululemon utilitech pants riding a bike somewhere, as they are going to keep me warm, be comfortable and also stand up to any potential knicks in the fabric that can happen riding a bike.
utilitech pants: the stretch
The utilitech pants do have some stretch in them, however, they are nothing like the ABC Commission Pants or the Tech Canvas Pants. Here's how they compare:
lululemon utilitech stretch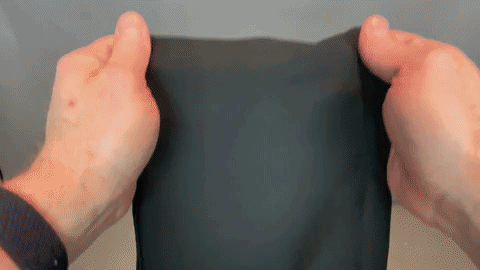 lululemon ABC commission pants stretch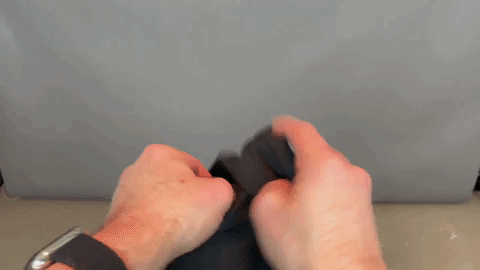 lululemon tech canvas pants stretch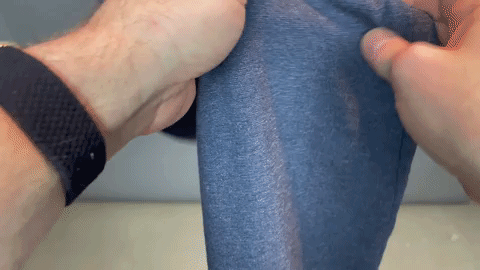 As you can see, the lululemon utilitech don't have the same stretch as the other ABC Pants. It does have some additional stretch around the thigh area, but not as much on the leg.
utilitech pants review: the fit
In the video, you'll see that I reviewed the utilitech "slim." In every other pair of lululemon ABC Pants, I prefer the slim version over the "classic" version. In the other types of ABC pants, the "classic" version is just a bit too baggy. However, with the utilitech pants, I would recommend you buy the classic version.
If you are going to be riding your bike, or simply just being outside and active in your utilitech pants, you will notice that the slim version just is a little too constrictive. The classic version will give you a bit more room to move around.
lululemon utilitech review: the look
Overall, the lululemon tech look much nicer than you would expect something like these to look. Especially from a distance, these look a bit like jeans. These jeans are very hard to photograph for some reason, but you can get a better idea of what these jeans look like in the photo below.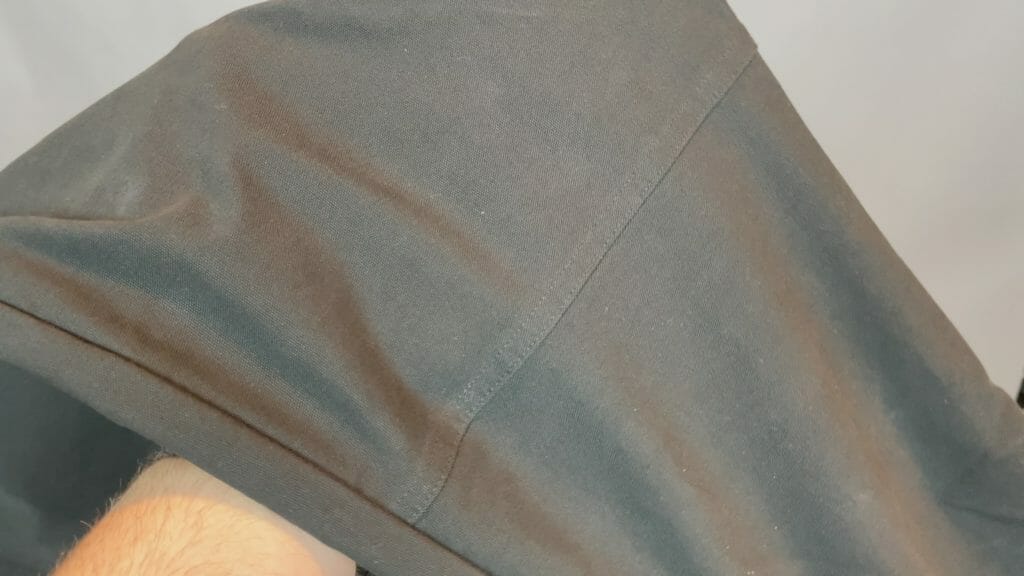 Of course, I hate to say it, but the lululemon utilitech pants have the dreaded seam in the back of the pants, behind the knees. I've talked about this in the other lululemon reviews – but have to bring it back up here.
I will say that the seam is probably the least noticeable on the dark-colored pants.
lululemon utilitech review: how to style
Overall, the utilitech pants look a little fancier (at least the black version) than the Tech Canvas Pants – think nicer black jeans. These pants don't look like Carharts, they actually look like high-quality black jeans. In fact, most people would probably think you are wearing black jeans.
You could also get away with wearing these with some short boots, too, like the Hari Mari Boots (read our full Hari Mari Boot Review). They would also pair great with a pair of Oliver Cabell Low 1s (read our Oliver Cabell Review, too).
utilitech: the fabric
I only point this out because they are a bit different than other ABC Pants. Most ABC Pants are made from 100% Polyester. The utilitech pants are made from 54% Polyester, 33% Cotton, 13% Elastane (also, the tech canvas pants are Body: 49% Cotton, 45% Polyester, 6% Elastane).
I believe this is what makes the pants a little less stretchy.
lululemon utilitech pant review: the final verdict
To be 100% honest with you, I don't know if I'll be keeping these pants. Not because they aren't great pants, but at $128 retail, I'm just not sure that I'd use them enough outside to be worth the price tag.
I do run a little hot, in general, and so I like to have lighter-weight pants.
If you are looking for a thicker version of the lululemon ABC pants, or the lululemon tech canvas pants, however, give the utilitech pants a look.
If you want something that allows for more movement, get the classic version. If you want something less baggy, and don't mind the pants being a little more restrictive, check out the slim version.