Aera Diffuser Review: No hype, just the honest answer to the question: why do I need a $200 Smart Diffuser?
Meet the Aera Smart Diffuser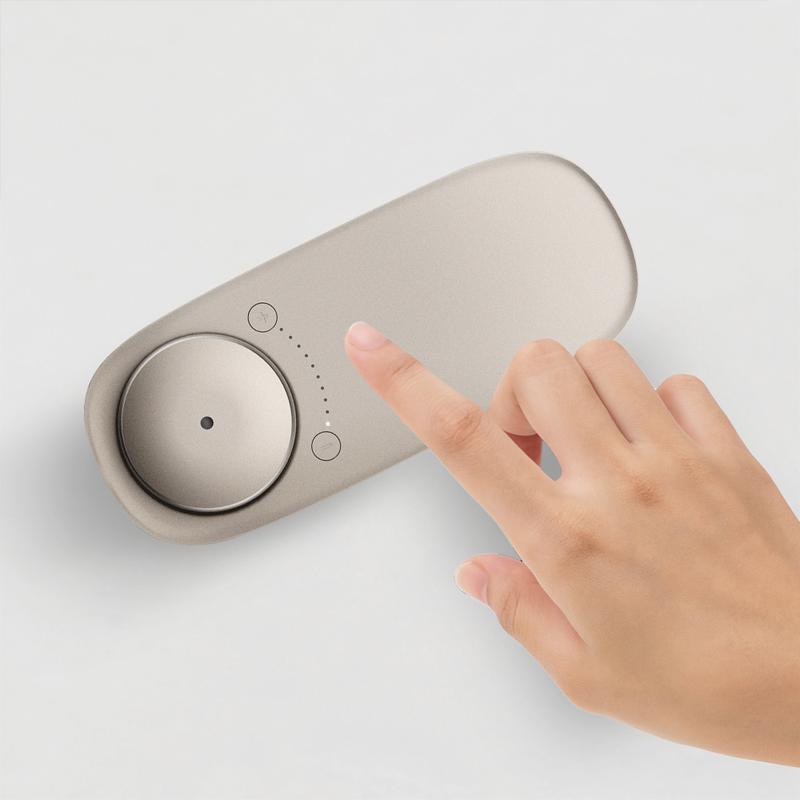 Incredible scent dispersion!
Smart diffuser – control with your Smart Phone
Tons of scents available
Immediately smell the scent
Easy to set up
The only issue? Some scents are hit or miss.
When I saw a recent advertisement for the Aera Smart Diffuser, I knew I needed one! It is sleek looking, can be controlled from an app on your phone and makes your house smell yummy.
You might also be curious about this post: Pura vs. Aera: our honest comparison. Also, check out our Aera Mini Review, too.
What's the difference between the Smart Diffuser and Touch Diffuser?
Aera offers both a Smart Diffuser and a dumb Touch Diffuser. The difference? The Aera Smart Diffuser has Wifi Built In. The Touch Diffuser has simple buttons. But they look almost identical to each other.
We purchased the smart diffuser option for $200. The smart option allows you to connect the diffuser to an app on your phone where you can schedule the times and intensities when you would like it to run.  You can also control with Alexa, if you want to.
The fragrance pods can then be purchased for $55 each and last for 800 hours. According to Aera, they are clean, safe and beautiful. What was most intriguing to me is having the fragrances last for 800 hours.
I love my candles (especially anything by Capri Blue) but they last approximately 50-80 hours in the standard sizes so the value proposition with the 800 hours was really appealing. 
Aera Diffuser Review: What we love about Aera
The ability to schedule the fragrance times and intensity from our phone.  This is so nice because you can set it to have the house smelling fantastic when you wake up or when you come home. 
The fragrances are $55 and last for 800 hours which is an amazing value proposition compared to pricey candles. 
The sleek design of the unit.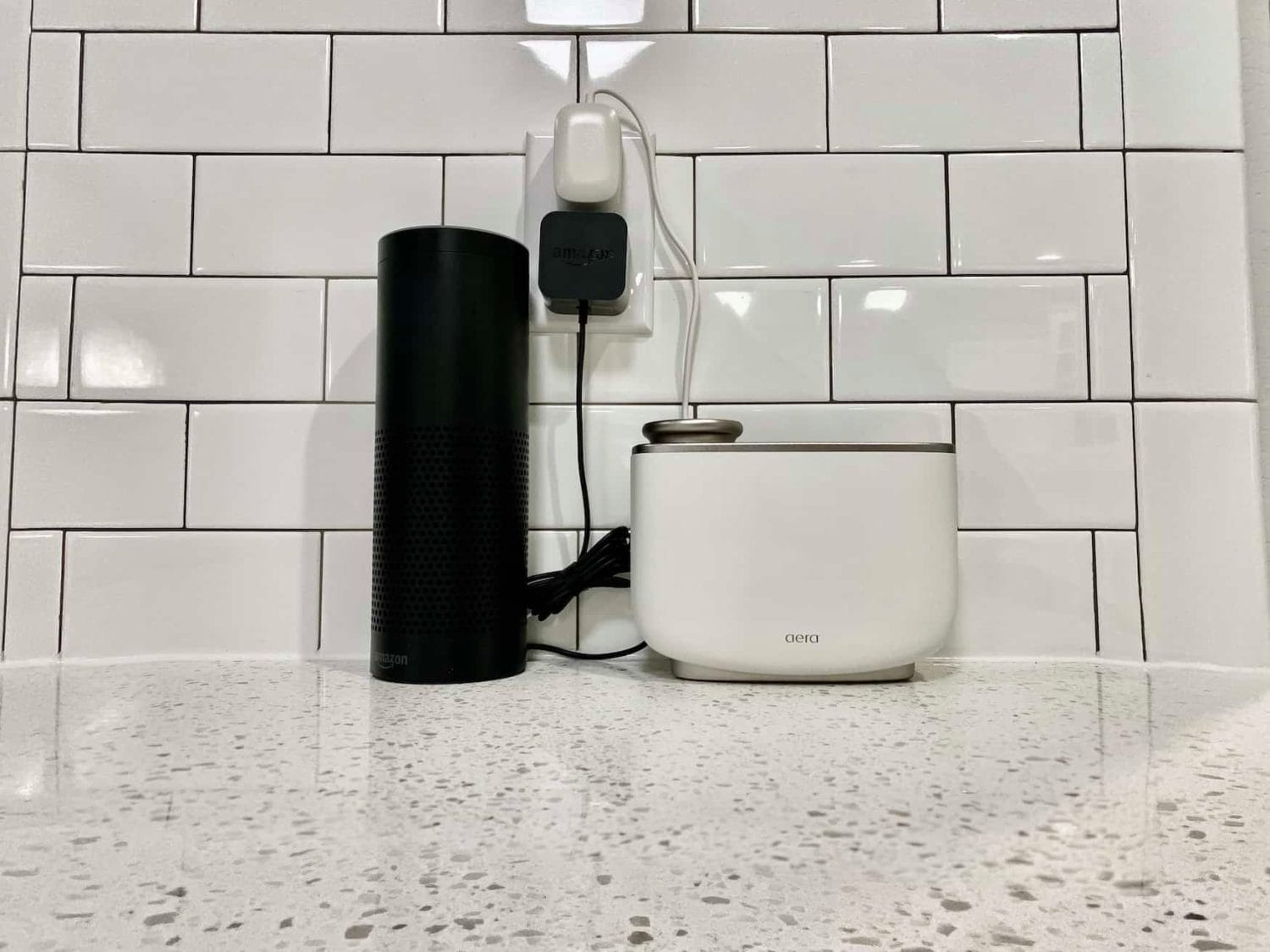 Aera also has Aromatherapy options that we have yet to try.
What we don't love about Aera
The unit emits quite a bit of white noise when emitting fragrance.
Our fragrance choice, Hot Toddy, smells more like someone is spraying perfume than someone lit a nice candle. This could be due to our fragrance choice.
Buying fragrances online is tough.  You can order a sample kit of 5 fragrances for $20, but that adds to the cost.  
We also had a small issue with our first scent capsule. It arrived leaking (don't worry, it's in a sealed container!). Aera's customer service quickly sent a replacement.
What we don't like about Aera: The scents
Scents are highly personal. We get it. What makes something smell good to me doesn't make something smell good to you, necessarily. However, we've found the scents to be very perfumey and floral. The first scent that we tried was, ironically, the Vanilla scent that was the LEAST perfumey and floral of ANY that we tried. We are the only ones that thought that on our Pura vs Aera YouTube video, we got this comment:
Scents are very personal and for that reason, we recommend checking out Aera's Samples before you buy the diffuser. Even better, the samples are only $20. When you buy the samples, you get $20 off your next purchase – essentially making the samples free. At worst, you're out only $20 – but saved $200 on the smart Diffuser. At best, you got to sample the scents you like and don't like.
Who is Aera for?
This product is a great product for anyone who wants a set it and forget it method for making their space smell wonderful.  Candles can be troublesome with kids and forgetting to blow them out when you leave and this takes those problems out of the equation.  This is also a fun product for the tech guru in your life and would make a great gift!
As you can see in our schedule – we have the Aera Smart Diffuser set to go full blast before we wake up – then get softer after we get up and going. This gives a strong scent to start the day and gradually keep going, without being overwhelming.
Aera Smart Diffuser: What's included
The smart diffuser runs $200 and the touch diffuser runs $150.  You have to purchase your fragrances for an additional $55 each. This sounds quite pricey, but it is an initial investment because the fragrances last for 800 hours each.  
The Aera Diffuser comes packaged beautifully, which is important only because it makes a great gift.
The Aera Smart Diffuser also included a good sample of other scents they carry. It even came in a fun package.

We've also tested a TON of Aera Scents. Read all about our Best Aera Scents to find out what the best scents are for you.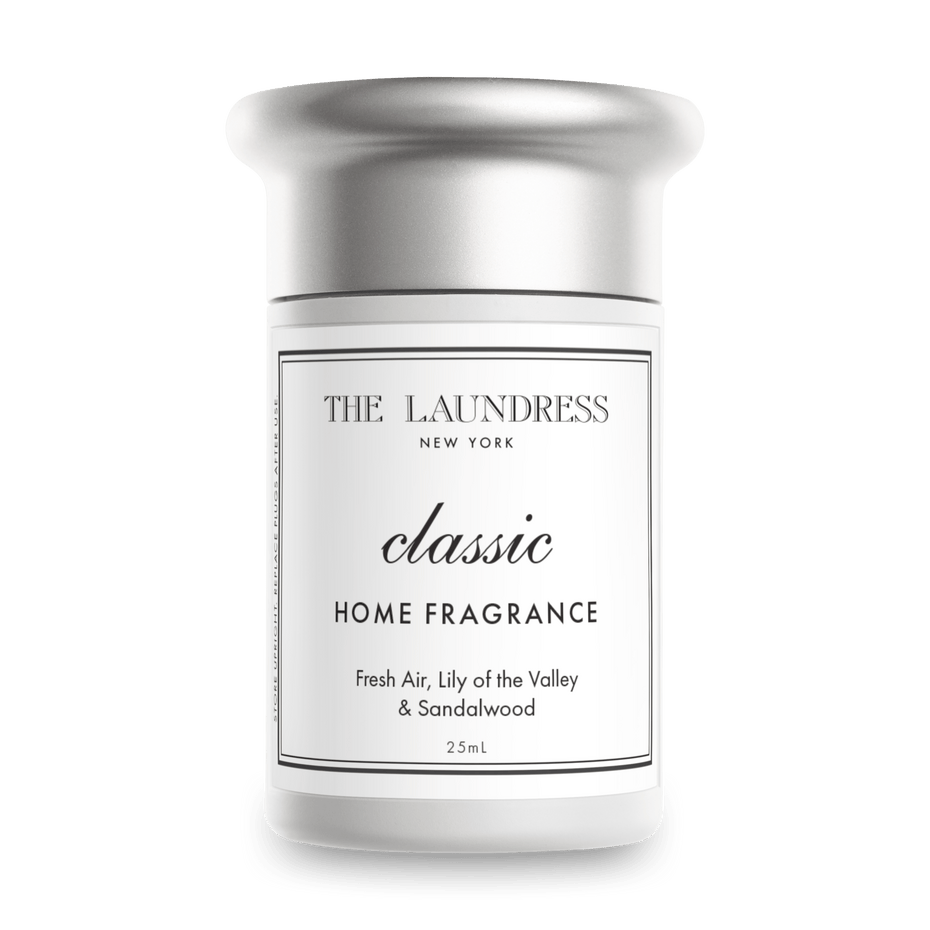 The good news is that they have expanded into some scents that you ALREADY know – like The Laundress (read our Laundress Review).
Is Aera Worth It?
You may be thinking to yourself, "Wow, $255 seems like a lot for a smart diffuser." We thought about it, too.
Don't worry, we ran the numbers for you.
Is Aera Worth It?
To put that into perspective, a Capri Blue Candle ($30 Retail) lasts for up to 85 hours. If you go through 8 candles a year (less than 1 a month), you'll easily recoup your upfront investment.
Overview of Aera Smart Diffuser features
The Aera Smart Diffuser has a very sleek app that accompanies the purchase of the diffuser.  It allows you to set both the intensity and time schedule for your Aera Smart Diffuser. You buy the fragrances additionally and could keep one in for the full 800 hours or you could rotate them if you prefer variety.  They are very easy to rotate and continue to use in the future. 
The Scents are super easy to put in the diffuser. You simply put the Pod in the slot and push down.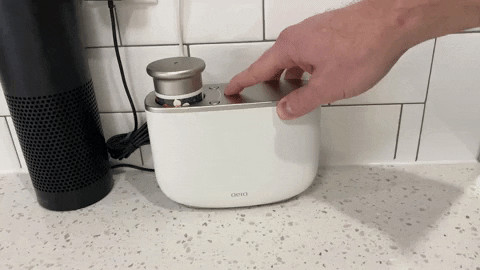 Alternatives to the Aera Smart Diffuser
Some alternatives to the Aera Smart Diffuser are burning candles, an essential oil diffuser, or other home scent products, like the Pura (see our full Pura Review or our Pura vs. Aera comparison)
There are obviously pros and cons to all of the products. We've never come across such a unique product as Aera, so we had to try it out. One obvious reason we were anxious to try it is because of the potential fire danger of candles. How many times have you forgotten to blow one out before you left the home?
Aera Smart Diffuser Review: The Final Verdict
Aera Diffuser Pros + Cons
The Good
Spreads scents incredibly well
Easy to set up and use
Simple design
Tons of scents available
The Bad
Some scents are too floral for our taste
Makes a little noise when in use
Can only run 1 scent at a time.
The Aera Smart Diffuser is a really fun and tech-savvy way to scent your space. There is a large initial investment, but after that, this product could prove to be economical. 
It's also sleek looking and the app is user-friendly. On the other hand, it is hard to select fragrances that you are guaranteed to enjoy and the unit does make a lot of white noise while running. Scents are a very personal preference. As mentioned, we recommend you get the sampler kit before committing to the Aera.
Lastly, there is just something very hygge about lighting a candle that you don't quite experience with the Aera but the ease of use is definitely higher.