The end of one year and beginning of another always seems to spur renewed interest in both budgeting and making money. Poshmark is a great way to do both, but you may have had a problem finding an honest Poshmark Review: both on a review on selling on Poshmark and buying on Poshmark.
I'll give you my honest Poshmark Review for buying AND my honest Poshmark Review for Selling!
I have been using Poshmark for the last few years to both sell some of my things that I was no longer using and also purchase new items at a huge discount. If you aren't already using Poshmark, I would encourage you to check it out. Here are my top tips for buying, selling and my favorite things that I have purchased using the site.
Top 5 Tips for Buying items on Poshmark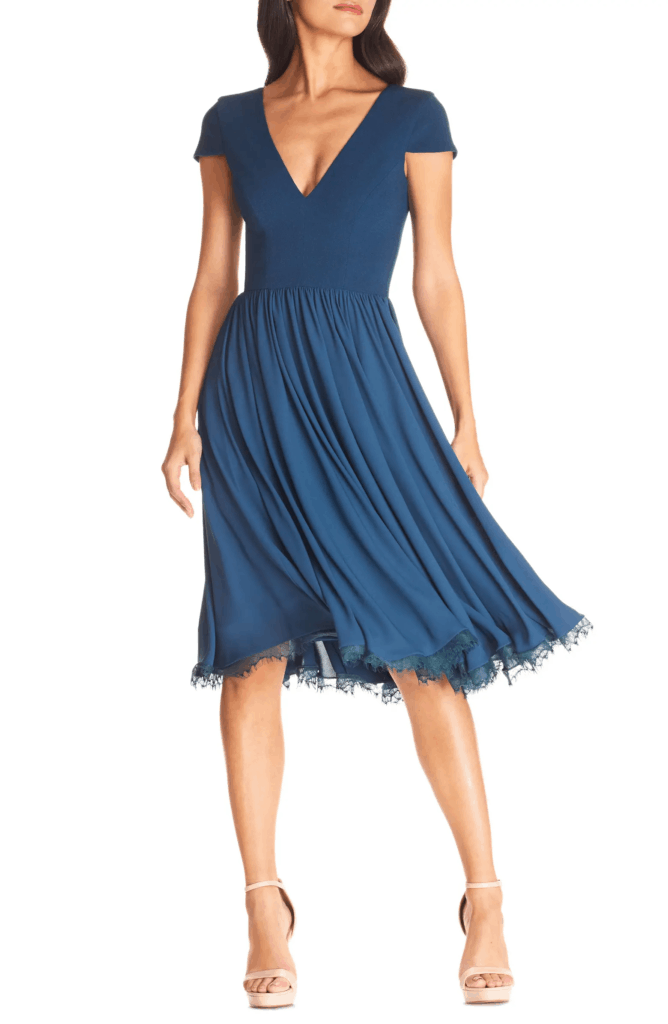 Be very specific in your searches.  Search for brands that you already have and love. I find Dress the Population brand dresses work great for events, so I regularly buy these on Poshmark.  A lot of times I can find a Dress the Population dress on Poshmark for cheaper than I could rent it from Rent the Runway.  See my favorite purchases below.  
Know your sizes.  Returning things on Poshmark is really challenging so shop brands that you are certain about your sizes.  If I am looking for an item on Poshmark that I am not sure which size would work, I will go to the store and try it on before buying it on Poshmark.  
Search for "NWT- New With Tags" items.  These items are brand new and have never been worn and can still be found at a discount! I almost exclusively buy "NWT- New With Tags" items because then you don't have to guess about the condition of the item. 
Poshmark is a great place to buy beauty products!  It is best if you have a very specific beauty product in mind and you search "NWT- New With Tags" items because used beauty products may not be sanitary.  Also, a tip on buying beauty products is to look at the other items they are selling.  If the seller has a lot of one specific type of product, they may be counterfeit.  If you are rebuying a product you already have and love, you will be able to identify any fake products that you receive and Poshmark customer service is really good about refunding your money for fake products.
If the deal looks too good to be true, it probably is! One of the first things I purchased on Poshmark was a pair of *brand new* Ray-Ban Wayfarers for $70.  This is obviously a crazy deal and when I received them in the mail they were super fake! Thankfully Poshmark refunded my money, but it made me savvier about what I bought from them. Check out our Knockaround Review for a more simple (and cheaper, especially with our Knockaround Promo Code) alternative.
Top 5 Tips for Selling Items on Poshmark
Sell items that are easy to search. Have a great t-shirt that you got at a boutique that you are no longer wearing?  That probably won't sell well.  Have old David Yurman that's collecting dust in your jewelry box- that will sell like great!  Sell items that have easily recognizable and searchable brand names to make the most money in return. 
Take great pictures! This might seem obvious, but pictures go a long way in selling an item. Don't put heavy filters on your pictures so the buyer can clearly see the condition of the item. Also, a little bit of staging goes a long way! Take the picture of the item next to a candle or on a nice background to make it look even better.
Respond to buyers questions quickly. Poshmark allows you to ask questions about an item and some sellers will wait weeks or months to respond.  That makes the seller look unreliable and when other buyers come along they can see the dtes that the questions were both asked and answered and may choose not to buy from an unreliable seller.  Poshmark has an option to go on "vacation" and temporarily close down your listings if you are going to be unable to answer questions for a period of time.  
Add as much detail to your listing as possible. When you list something to sell there are lots of fields to complete- such as color, brand, size, etc.  Make sure to complete all the fields, write a nice detailed description of the item and also include several different views of the item in the pictures. Limited detail leaves the buyer wondering if there is something you are trying to hide and can also make it difficult to search your item.
Ship your items that sell quickly. Every seller has an average ship time rating on their profile. Buyers are looking to get their items quickly in the age of Amazon Prime 2-day shipping, so make sure to ship the item as soon as possible keep your ship time rating low and buyers interested in purchasing from you. 
My Five favorite things that I have purchased on Poshmark
Rodan and Fields Soothe Sunscreen.  This is my favorite sunscreen ever!  It is sold as part of a set and I guess people purchase the set but don't want the sunscreen so I can usually pick up a bottle for about $4– it retails for $43!
Michael Kors Camel Leather Jacket.  I was really wanting a camel colored leather jacket, but I wasn't sure how often I would wear it so I didn't want to spend several hundred dollars on one.  I picked this genuine leather jacket up from Poshmark for $80 and it was new with tags — it retails for $260.
J Crew Faux Wrap Top.  This super cute black velvet top was a great addition to my holiday wardrobe.  It went very well with my leather Spanx leggings and was dressy while still being very comfortable.  I picked this brand new with tags top up for $20 — it retails for $90.
7 For All Mankind Josefina Denim. I absolutely love all of my 7 For All Mankind Denim and I am very consistent in their sizing, so I feel comfortable buying these on Poshmark.  I got this super cute pair of boyfriend denim, new with tags, for $40 — they retail for $199.
Dress the Population Gold Sequin Dress.  This dress is a showstopper!  I actually wore this dress when we saw Moulin Rouge on Broadway in NYC and it was the perfect dress for the occasion.  I picked this up for $50 — it retails for $288. 
Poshmark Review: The Final Verdict.
Poshmark is such a great place to find deals and save big money! Some of my favorite items have come from Poshmark and have saved me big time.  It does take a little bit of brand knowledge and patience to find what you are looking for, but it is definitely worth the trouble. It is also a great place to sell items that are no longer being used in your closet! If you are looking to clean out your closet for the New Year, consider listing some of your nicer items on Poshmark to make big bucks!