Meet Rakuten: The New Ebates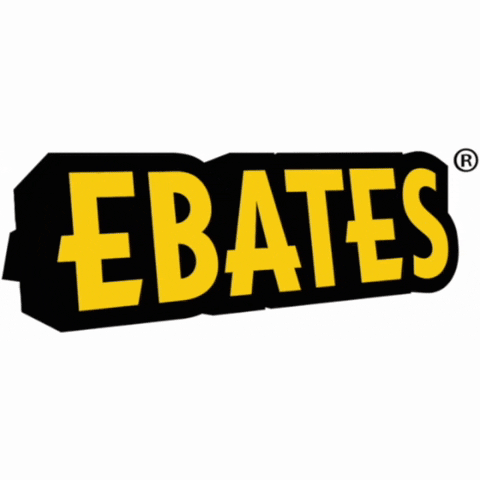 Ebates recently changed its name to Rakuten, but fear not, it is the same great cashback site it was before. What is Rakuten? Rakuten is a great way to get cash back on purchases you were planning on making anyway. All you need to do is set up an account and click through their website to make a purchase.
Rakuten has a website, app, and browser extension to make it very easy to utilize their site. On the Ratuken site, you will see different retailers and the cashback deals that they are offering (usually a percentage of your purchase). If you install the Chrome extension, it will notify you if there is available cashback on a website.
What we love about Rakuten
What we don't love about Rakuten
You have to wait quite a while for your check since they are only sent out every three months. You can now get paid via PayPal, too.
You have to remember to click through their site or add their add-on to your browser. The browser, by far, is one of the easiest ways to save money using Rakuten!
Who is Rakuten for?
Rakuten is for anyone who shops online and wants to save more money on their purchases. It is a great additional coupon or incentive to save more money on the things you are already purchasing and the best part is they send you a check that you can deposit directly to your bank account.
How does Rakuten work?
Here are some screenshots of the Rakuten app to give you an idea what it looks like and how Rakuten works.
After you sign up, Rakuten asks you to install the Chrome Extension.
When you click the link, it takes you to the Google Chrome store. Simply add Rakuten to Chrome: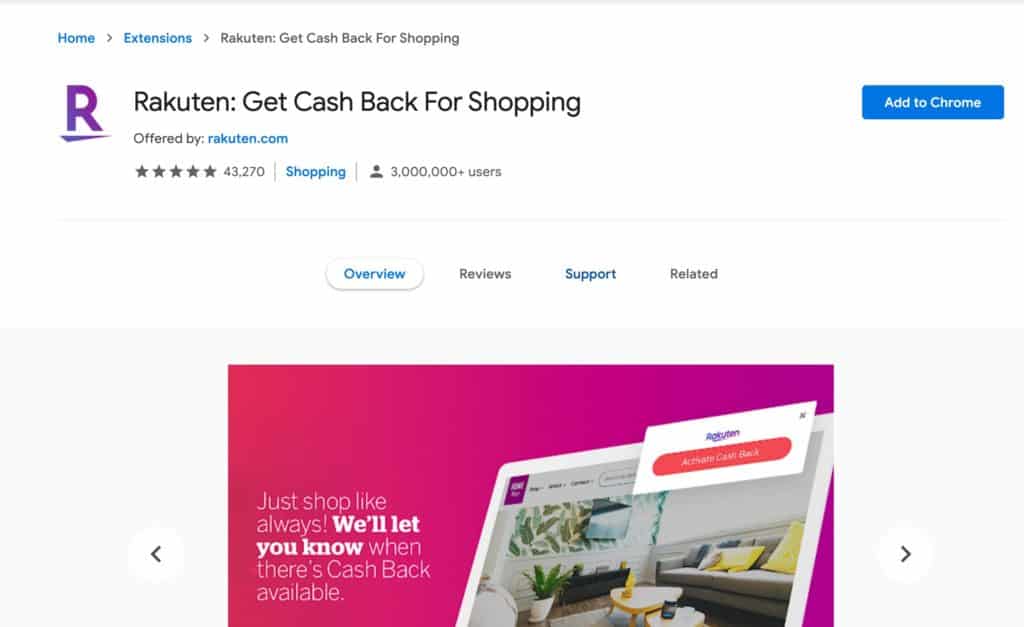 Then Rakuten will show you the top offers:
Even better, when you visit a website, like Shoes.com – it shows you if there is cash back available. Simply click "Activate 12% Cash Back" in the example below and you'll get the 12% cash back added to you account!
How to Use the Rakuten
Make your first purchase by clicking on one of the retailers on their site and then spending $30. They do have some in-store deals as well.
Enter your address in your account so they can send you your check.
Receive your check in the mail and voila – FREE MONEY!
Where can you and can't you save money with Rakuten?
One of the reasons we like Rakuten is that you can save money on a variety of websites from Gap to Rothy's to Dyson.
Want another great brand? Check out our Fabletics Review, too.
Can you use Rakuten with other promo codes?
This is a small issue with Rakuten we've seen. You can't use things like our Rothy's Promo Code AND get cash back on Rakuten. It's rare that you'd be able to double-dip on coupon codes and cash back, however, you can see the coupons available once you log in:
More ways to save money shopping online
If you are looking for even more ways to save or make money, check out our posts on Poshmark and Drop (coming soon)!
Rakuten Review: The Final Verdict.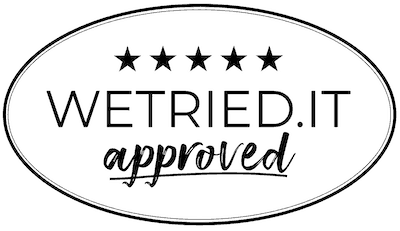 Mr. We Tried It has a saying when you get something "FREE" with purchase that it isn't actually free, but rather at no additional charge. Rakuten offers you money at no additional charge that you are really just losing if you don't utilize their service. We Tried It approves Rakuten!