We love the Red Aspen Nail Dashes (you can read our full Nail Dashes Review), but you may be looking for the best deal. We've got the best and most up-to-date Red Aspen Promo Codes, Red Aspen Sales and Promotions right here!
Red Aspen Promo Codes: What is Red Aspen?
Red Aspen is a newer multi-level marketing women's beauty line. Don't worry, we aren't here to get you to sign up (although you can, if you want), we are just here to give you the best Red Aspen Promo Codes and Coupons out there.
Red Aspen has great products for your fingers (we love the Nail Dashes!), eye lashes, eyes, face and lips. Overall, it's a great brand that we're glad we found.
Red Aspen doesn't have a lot of sales, however, we'll be updating this page often with the best deals we find for Red Aspen!
Current Red Aspen Promos
Here are the most up-to-date Red Aspen Coupons, Promo Codes and Discounts
Red Aspen Spring Fever Sale!
There is a great Red Aspen Promo going on now. Get $35 Mani Mix-ups (with three popular styles included with each "mix up."
Also, Red Aspen has another great promo as part of the Spring Fever sale: $9 Pedi Dashes. We'll post our full Pedi Dash Review shortly (you can read all about our Nail Dashes Review).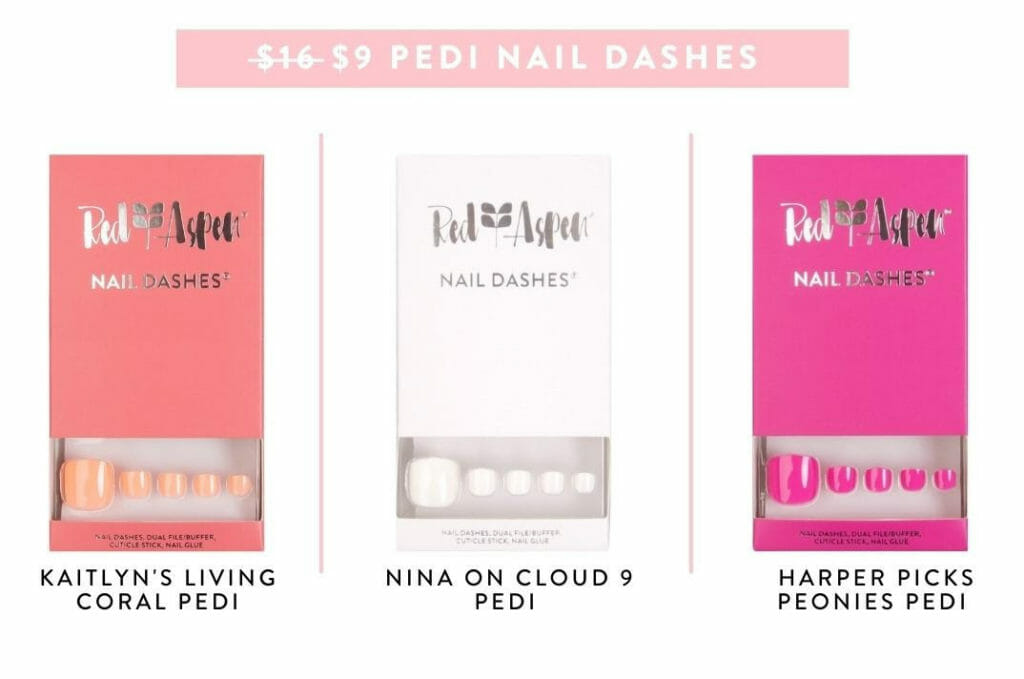 Did you have any problems with our Red Aspen Promo Codes or Red Aspen Coupon Codes? Let us know in the comments below!