Do new men's clothing brands pop up left and right these days? With each boasting about being "the best," it's hard to know which brands to trust. If you're wondering about Robert Barakett Clothes, you're in luck. Our impartial and honest Robert Barakett review will help you decide whether they're worth your time and money. Keep reading to find out more.
Classic. Clean. Super Soft.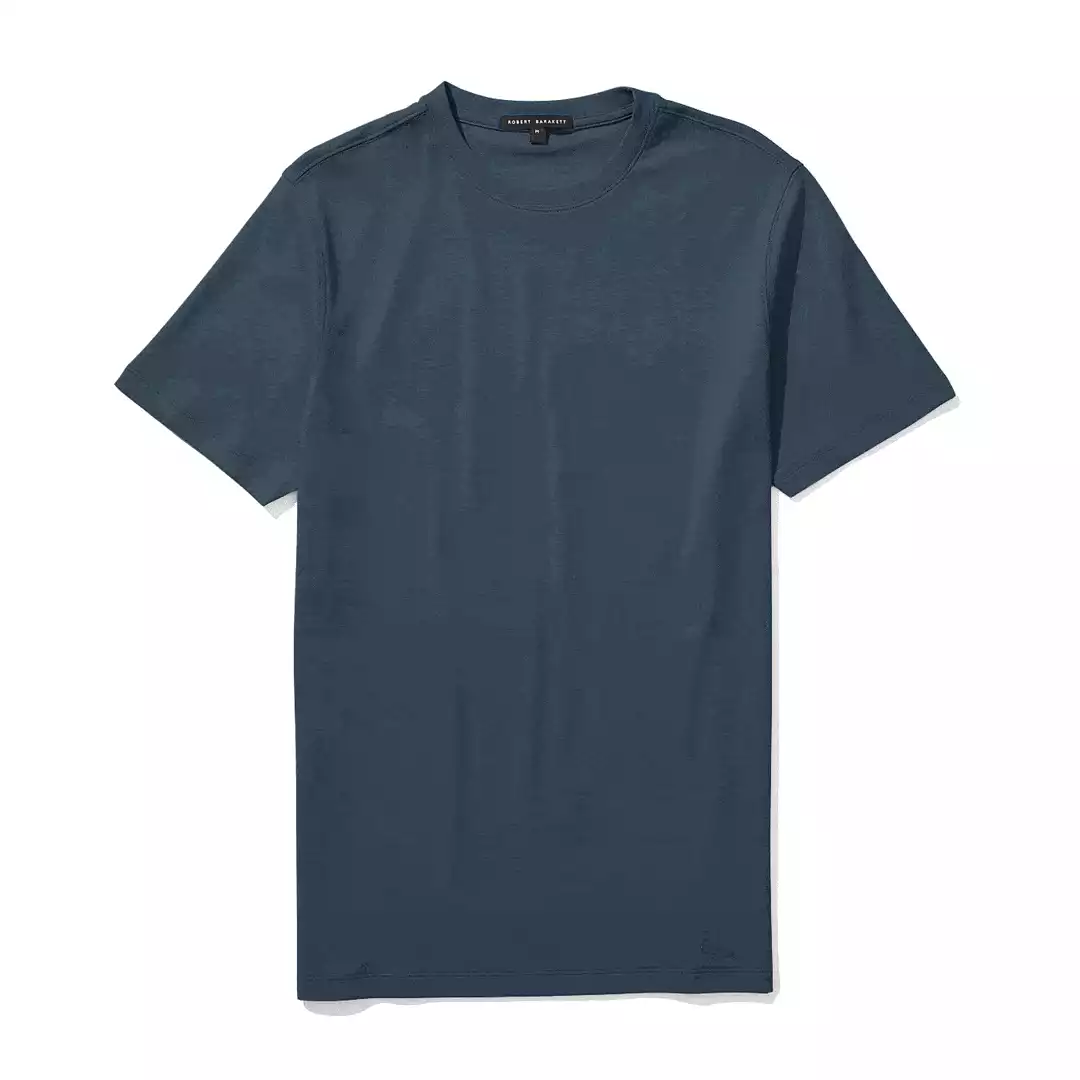 Robert Barakett Clothes
An incredibly premium take on menswear. Soft, sustainable and simply looks great.
Buy Now
We might earn a commission if you make a purchase, at no additional cost to you.
What's the big idea behind Robert Barakett?
Robert Barakett is a Montreal-based men's fashion company that sells premium menswear. They are best known for their ultra-premium t-shirts in soft, luxurious fabrics.
Founded by Robert Barakett himself, the company prides itself on creating timeless pieces that are designed to last. The mission of the company is to provide quality clothing that looks great and feels even better.
Their focus on using only the finest materials ensures that their products are of the highest quality and will stand up to wear and tear for years. Robert Barakett also emphasizes sustainability, using organic cotton and other eco-friendly fabrics in their designs.
The brand offers a range of styles, from classic polos and sweaters to modern shirts with bold prints. With a wide selection of colors and sizes, there's something for everyone at Robert Barakett.
At Robert Barakett, they believe in creating clothing that not only looks good but also makes you feel good about yourself. Their commitment to quality craftsmanship ensures that each piece is made with care and attention to detail. With their stylish designs and commitment to sustainability, Robert Barakett appears to be a great, but does it live up to the hype?
What Robert Barakett is known for
Robert Barakett is probably best known for their signature, premium t-shirt, The Barakett Tee. This shirt is made from a super soft cotton blend and features a slightly tailored fit, making it a step above your average t-shirt. The company also offers a variety of other high-quality basics, like sweatshirts and henleys, as well as more elevated pieces, like button-downs and blazers.
One thing that stands out about Robert Barakett is their attention to detail, but in a unique way. RB is obsessed with super soft fabrics to achieve the feeling of ultimate comfort.
On top of that, they've developed fabric finishes that ensure lasting color and structure retention.
What We Tried
We were able to get our hands on a couple of different Barakett options, including:
The Barakett Tee
The signature Barakett Tee might just be the best T-shirt you'll ever own. Why? Their ultra soft, extra fine Pima cotton will simply look great and feel amazing – even wear after wear.
The Barakett Polo
Crafted with ultra-soft Pima cotton, this premium garment elevates the basics with unbeatable comfort, lasting durability, and timeless style. A gentle honeycomb knit collar and placket provide subtle contrast, while its versatility makes it perfect as a standalone piece or as a base layer under a jacket.
What we like about Robert Barakett
First, let me just saw, "Wow." These shirts feel incredibly great from the second you put them on. It's like putting on a cloud. The fabric is so soft and smooth that it feels like a second skin. This is definitely not your typical scratchy, low-quality t-shirt.
We also love the fit of the shirts. They're not too tight and not too loose, but just right. They provide a flattering cut without being too clingy or restrictive. Plus, the vibrant colors don't fade after a few washes. It's like a classic car that never loses its shine.
Another thing we appreciate about Robert Barakett is their commitment to sustainability. Using eco-friendly materials and organic cotton is important for the environment, and we're happy to support a brand that prioritizes these values.
Colors, colors, colors
Better yet, there are 38 different colors available for the Barakett Tee. You're spoiled for choice. And if you're not a fan of the basic t-shirt, they have other great options like polo shirts and stylish button-downs.
What we didn't like about Robert Barakett
Does anyone else tend to hold off on wearing more expensive clothes? So they just sit in your closet, while you're too afraid to wear them? Anyone else?
That's exactly what happened with these clothes. At $69.50 retail (I'll put some ways to save some money below) per shirt, it's more than I ever imagined spending on a shirt.
I won't be mowing the lawn in this shirt anytime soon, but I'm not afraid to spend a bit more on something that lasts a long time.
If you have a lot of chest hair…
TMI Warning Here, but I have some prickly chest hair. It's pretty visible when wearing super light colors. If you have the same issue, then stick with the darker colors and it won't be a problem.
How about other shirts?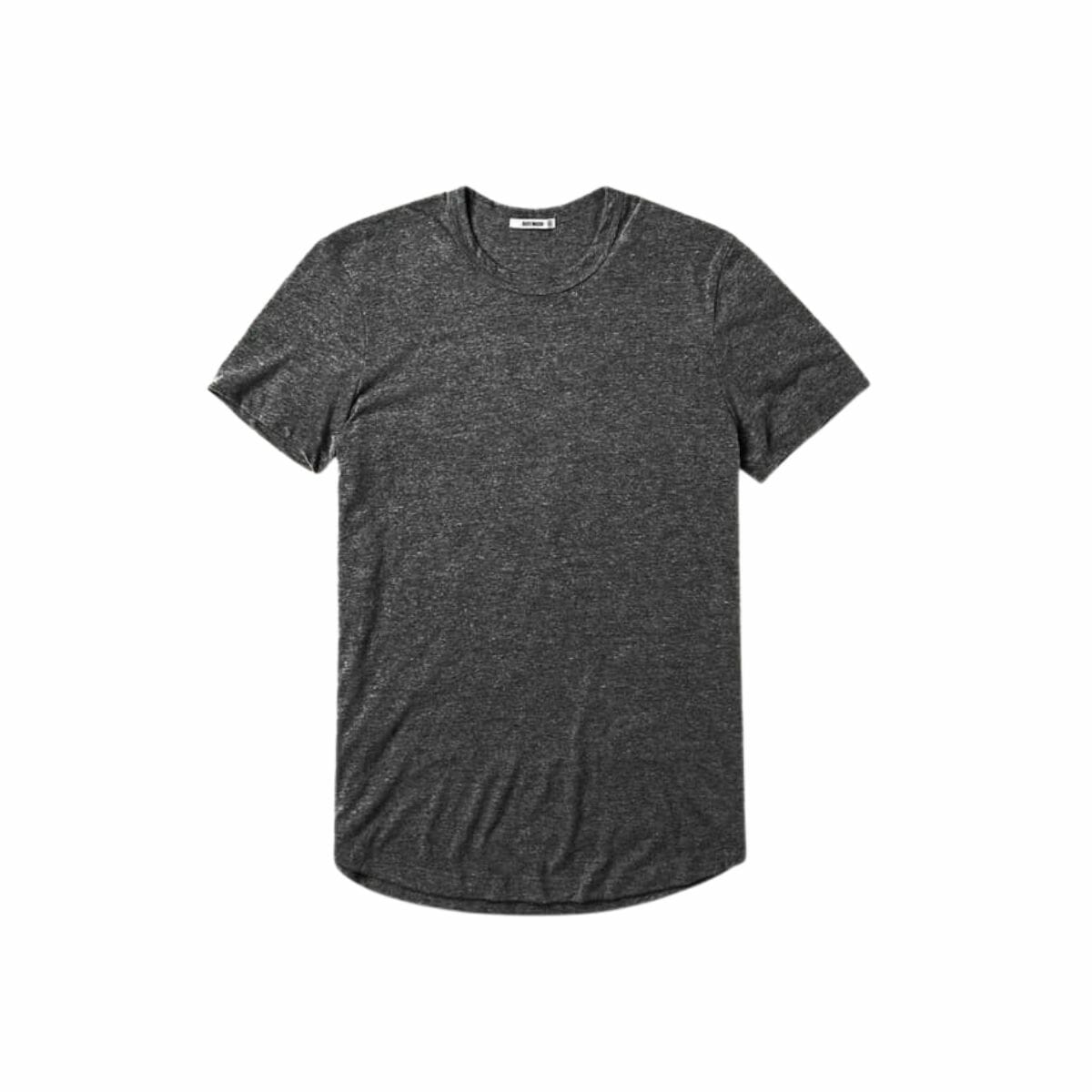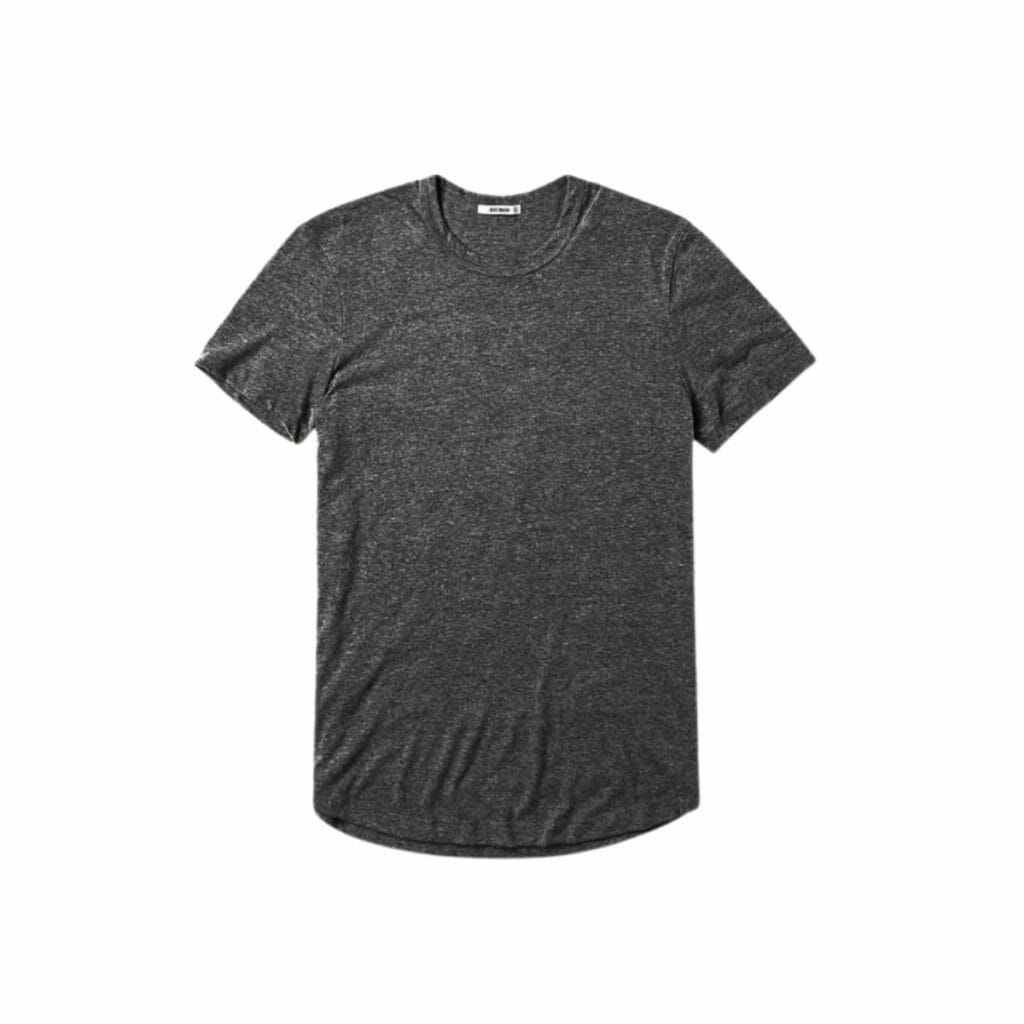 For example, I wear a lot of Buck Mason Tees (read our Buck Mason Review and Buck Mason Tees Review). Currently, their Pima Tee, which is a bit similar, runs $45 retail. Inflation is hitting everyone and everything, isn't it?
Classic vs. Modern
While Buck Mason Tees are a bit more of a "classic" style, I'd call Robert Barakett's style more "modern." That can be interpreted a lot of different ways, but it's modern in the sense that it's got clean lines, is super function, and has some really nice little subtle touches that add to the overall look of the clothes.
The subtle touches
Robert Barakett's website mentions a lot, the "subtle details" that make their clothes great.
While some other brands do different things, like an accent stitching color or a unique design, these touches are truly subtle.
The biggest subtle touch (how is that for an oxymoron?) is the slight "vents" in the side of the shirt. Typically reserved for fancier shirts like a polo, this dresses up the tee a bit.
The other subtle touch is just how put together the clothes look. Just like a fresh-cut lawn only looks great because of the lack of imperfections, the Barakett Tee looks great because of its clean lines and perfect fit.
All in all, Robert Barakett clothing is like a well-crafted car: subtle touches that don't scream "look at me" but when you notice the details, it's clear why people invest in quality.
Allowing you to look sharp without trying too hard, these clothes offer an effortless style for any occasion. While they are on the pricier side, we believe that the quality and sustainability of the clothing make it worth the investment. So if you're looking to elevate your wardrobe with some high-quality, stylish menswear, we definitely recommend giving Robert Barakett a try. Happy shopping!
Where to Buy Robert Barakett Clothes
Robert Barakett clothes can be found online at Nordstrom and Nordstrom Rack as well as on Amazon, Saks Fifth Avenue and direct from Robert Barakett. You can also find them in select stores around the world. But the best place to find them is directly on their website.
How to save money on Robert Barakett Clothes
The easiest way to save on Robert Barakett Clothes is to purchase shirts in bundles and keep an eye on this page. We'll post any new special deals Robert Barakett is offering.
While it's not much, you can save about $5 on each shirt if you buy a 3-pack.
You can also save on RB's clothes by joining their loyalty program, inviting friends and just having a birthday, too.
Who is Robert Barakett NOT for?
I usually start this out with who a particular product is best designed for. But if you are like me, you will have a hard time spending about $60 on a tee shirt. I get it. I'm cheap, too.
But that doesn't mean I don't like Robert Barakett, in fact, it may just become my new go-to over the Buck Mason Tees. It's one of those products you would rarely buy for yourself, but when you do, you realize, "wow… this may actually be worth the money."
If you want a cheaper alternative, check out Buck Mason Tees or our Fresh Clean Threads Review.
Who is Robert Barakett For?
As I mentioned, a lot of guys (especially dads, for some reason), won't spend this kind of money on clothes. But you know what Robert Barakett is PERFECT for? It's the perfect gift for the guy in your life who has everything.
Sure, he may have 10 different pairs of sneakers, but if he's not into fashion (or hasn't had a shirt refresh in a while), then you can easily make him look sharp with some RB clothes! Plus, the quality will last so much longer than anything else you can find in this price range.
A true go-to for any gift occasion, Robert Barakett's modern take on menswear makes it an easy choice when you're looking to dress someone up a notch or two.
Robert Barakett Clothes: Conclusion
Robert Barakett is a great choice for anyone looking for high-quality menswear that looks good and feels great too. With a wide range of styles available, you're sure to find something perfect for any occasion or look you're going for. So why not give Robert Barakett a try?
Classic. Clean. Super Soft.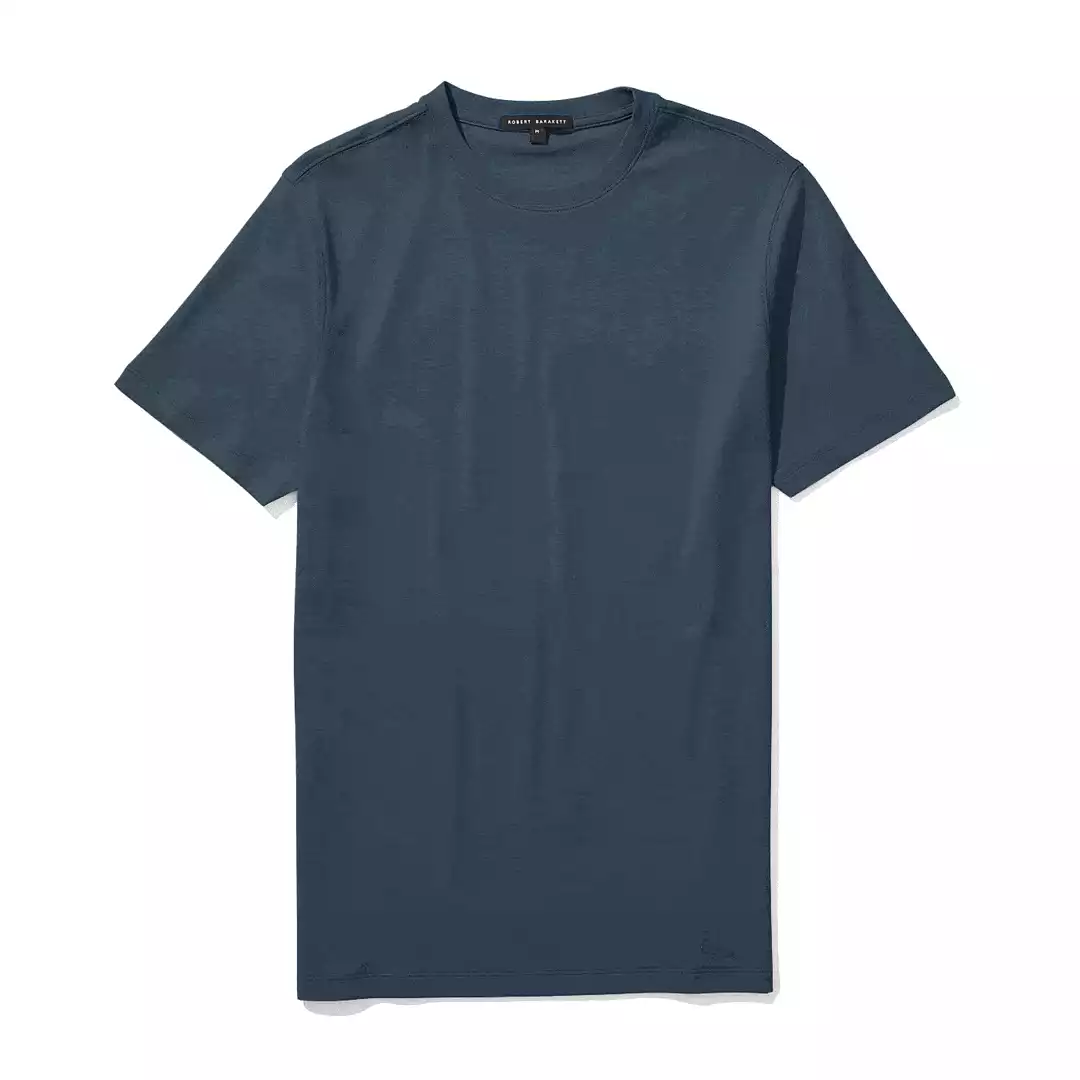 Robert Barakett Clothes
An incredibly premium take on menswear. Soft, sustainable and simply looks great.
Buy Now
We might earn a commission if you make a purchase, at no additional cost to you.
After trying out Robert Barakett for ourselves, we can confidently say that this brand is legit. The quality of their clothing is outstanding and the attention to detail is impressive. Not to mention, the super soft fabrics used in their designs are a game-changer. We highly recommend giving Robert Barakett a try if you're looking for high-quality, stylish menswear that's also eco-friendly.
Overall, we were really impressed with Robert Barakett clothes. The quality is outstanding, and the attention to detail is amazing.
Robert Barakett FAQs
How do you wash Robert Barakett Clothes?

To wash Robert Barakett clothes, start by machine washing them cold with similar colors and skipping the bleach. Then, tumble dry on low to de-wrinkle, remove the clothes while still damp, lay them flat to dry, and use a warm iron if necessary.
Do Robert Barakett Clothes run small, big or true to size?

Robert Barakett Clothes run true to size. I wear a medium in every shirt and I wear a Medium in Robert Barakett clothes.