Shipt Review: Shipt, we've been using Shipt since WAAAAAY before any global pandemic. Why? It's pretty easy: you get your groceries delivered to your door. Since 2018, we've been using Shipt. Is it worth it? In short, yes.
It's one of the few services we simply could not live without - and that isn't just because of the pandemic. We've still got two little kids: ages 2 and 4 as of time of this rewrite of the Shipt Review. When's the last time you went to the grocery store with two little kids? It's terrible. Like, "I'd rather be a the dentist" terrible.
That's not even an stretch. All the parents of 2 are nodding their head (and probably crying at the same time). 
;tldr Shipt review

The best way to NOT got to a grocery store - and the cheapest!

His Shipt Review

Easy to use and keeps me out of the grocery store.

Her Shipt Review

Awesome service. The delivery is super fast and friendly.
Ready to try Shipt now?
Save 50% - yes, get HALF Off
CORONAVIRUS COVID-19 SHIPT UPDATE
We've used Shipt very heavily during this crazy time of Coronavirus (COVID-19). They've been incredible. They really have. A couple of quick things to note: - If you add toilet paper, they probably aren't going to have it (but you can always give it a shot!). - We recommend having the Shipt Shopper ask for substitutions, because some of the things we requested were out of stock. For example, we ordered stuff to make homemade bread, but they were out of Bread Flour at Target, so we told them not to get anything for the bread. - Times have been a little longer than normal but nothing crazy. We can usually get a delivery in 12 hours or so.
What is Shipt?
Shipt is a grocery delivery service. They have an easy-to-use app where you can select your groceries (from Kroger/King Soopers, Target, GNC, Bed Bath & Beyond, Petco, Office Depot/Office Max and Safeway, where we live). You select a delivery time and someone delivers the groceries during the selected time.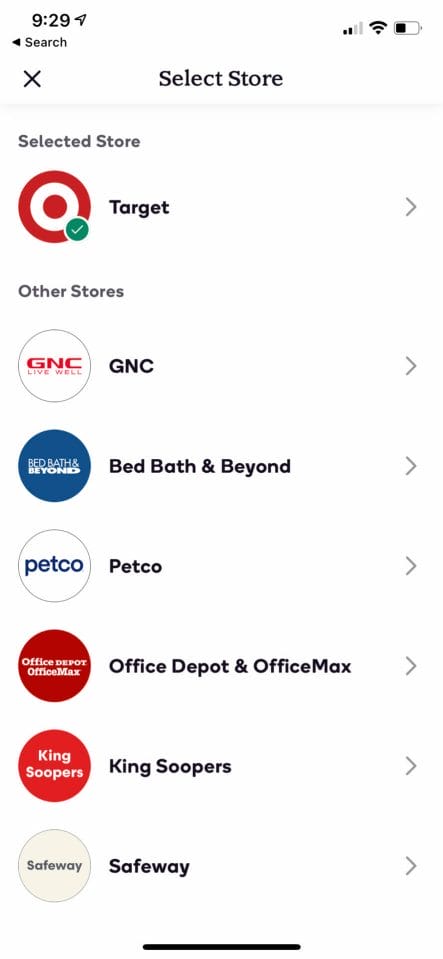 Shipt Review - How does the grocery delivery service work?
Shipt is SUPER easy to use. After you sign up for Shipt (make sure to use our Shipt Promo Code!), making your grocery delivery selection is super easy!  Here's how Shipt works.
Using the Shipt App is super easy. Just open up the app, and start searching, browse categories, check out what's on sale, things you've already bought or your favorites.
In this example, we search for eggs. Turns out Target has a ton of different options! We selected the first option. We've also bought them before, so it's cool that Shipt sees that. 
Once you click on the item, it shows you more details. Some items have a lot of details, others don't.
Note: Shipt does not show the nutritional label on every item, but they have a surprising number of pictures - many have the label on them.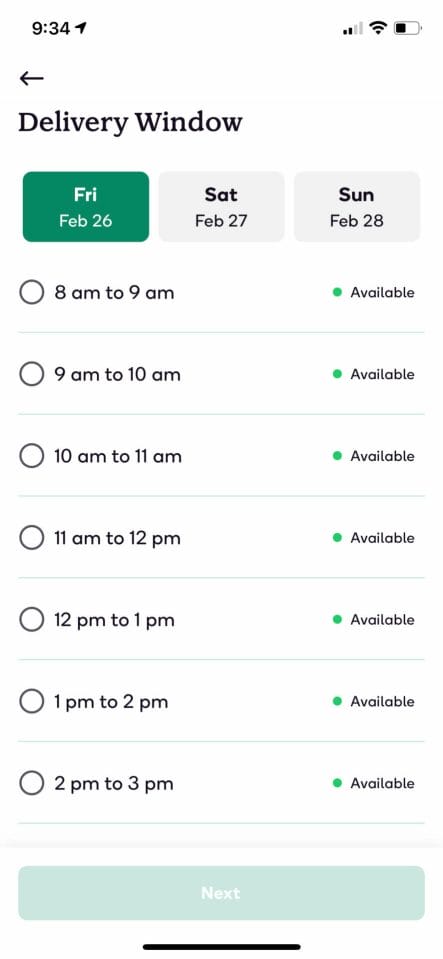 Once you add to cart, you can select a delivery window. You'll notice that the time is 9:34 PM in this example. This is right before Target closes. However, on most days, you can get Target items delivered about 2 - 3 hours after you order them. That's pretty amazing! 
You have the option to let the shopper automatically pick a substitute or have them text you. We have them text us. In this case, they didn't have a two pack of sunscreen - so the shopper asked if we would be ok with 2 of the same sunscreen instead.
TYPICAL SHIPT TIMELINE
Order placed: 5:23 PM
Groceries arrived: 6:41 pm
Order? Perfect.
Overall, Shipt is awesome! Ready to place your first order? Make sure to use our Shipt Promo Code - we both get some free groceries if you do!
What else do you want? If you're like us, you may worry that you were being overcharged. Let's dive into what's REALLY cheaper (and better) - Shipt, Clicklist or Instacart?
We decided to break this into two posts: this Shipt Review and an online grocery delivery service comparison.
---
Shipt: Is it more expensive than the store?
Not many people know this, but most other delivery services (including DoorDash + Uber Eats), typically mark up the prices you see on their website from what you would see in-store. However, Shipt does not do that for Target. That's because Shipt is now owned by Target.  
However, now Shipt tells you what stores have the same - or more expensive pricing - directly on the website.
However, other stores, don't have the same pricing, like King Soopers here locally:
---
Shipt: What other great features do they have?
One of the best features of Shipt is how integrated they are with Target. Their inventory is pretty darn close to what is actually in store at Target.
The other great thing is their substitution options. They have three great options:
Let your shopper decide (great if you can't respond during their shopping time).
Have the shopper text you to ask for what substitution you want.
This is a new feature: give a substitution option IN the app.
The last option is a REALLY great feature. If you don't care EXACTLY what kind of Tide you want, but want to make sure it is Tide, for example, the App makes it really easy to select a substitution if your first choice isn't available. 
---
Shipt: We test the claims
Same Day Delivery

Yup! We were often able to get delivery within a couple of hours.

"Connect with your shopper via text to make adjustments and get live updates from the aisles."

Yes! All of the shoppers we used were super-friendly and asked great questions to make sure we got the product we wanted.

"Shoppers as choosy as you are."

A-. Seriously. They've been really good - but we had one watermelon that was a little over-ripe. Overall, they've been awesome!

Easy.

Could not be more true! The app is very easy to use and text messages to communicate work really well.
---
If you'd like to try Shipt, how about some free groceries to start it off? Use our special Shipt Promo Code to get money off of your next order!
If you want to try Instacart, you can also get free groceries by using our Instacart Promo Code.
Sorry, we can't give you any free groceries for Clicklist, but feel feel to try their service here.
Have any questions or comments about our Shipt Review? Let us know in the comments below!