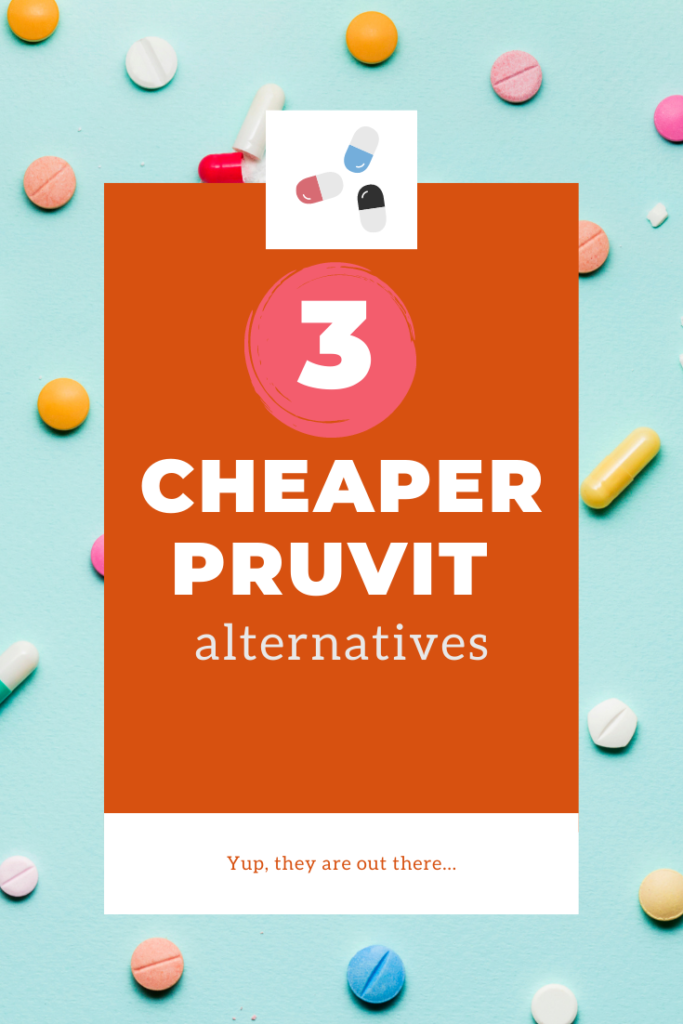 Looking for a cheaper pruvit ketone source? Read on for the full story about how to find a cheaper alternative to pruvit ketones and some ketones comparable (AKA NAT Ketone Dupes) Don't want to read anymore? Here are the cheaper pruvit ketones we recommend.
The best Cheaper Pruvit Alternative
You've probably heard about being on the "Keto" Diet. It's all the rage these days. What is the Keto Diet? Long story short, it's an ultra-low carbohydrate diet that forces your body to produce ketones to use fat as fuel. Reddit has a great primer on keto.
Because the keto diet is so popular, you may even have friends that are trying to sell Pruvit (aka "Keto OS") through their social media. That's because it's a multi-level marketing play (think Mary Kay, Beach Body, etc.). However, their products are SUPER expensive, the KETO//OS NAT clocks in at $130 for 20 servings ($6.50 a serving for you non-math majors here) Yikes! You are probably wondering: is there a cheaper alternative to Pruvit KETO OS or just a cheaper alternative in general?
What is Pruvit KETO OS?
First, you should know what Pruvit KETO OS is: it's (mostly) an exogenous ketone combined with other ingredients (most notably, caffeine). Keto OS is mostly a ketone salt.
What is a Ketone Salt?
beta-hydroxybutyrate (AKA BHB) — is one of the three ketone bodies (energy molecules) your body produces when it's running on fat instead of carbs. There are two ways to make your body run off ketones: by going on the Keto Diet (eating a very low amount of carbs) or by taking exogenous ketones (like BHB).
The reason why BHB is so popular in keto supplements is that BHB is one of the three main ketones your body produces from fatty acids. BHB is by far the most prevalent of the three ketones, making up to 78% of total ketones in the blood.
Let's look at exactly what is in one of Pruvit KETO OS's most popular products: KETO//OS® NAT™ – what a mouthful:
N8 Max NAT Blend – 12.6 g
This should be your first red flag: a proprietary blend. I'm very cautious whenever I see this simply because you have no idea what you are actually getting. This blend lists: Keto NAT (r-beta hydroxybutyrate), L-Taurine, Fermented L-Leucine and C-Med 100 (Inner Bark of Uncaria Tomentosa)
There are also some other vitamins (B6, B12, Calcium and Sodium). Additionally, there are also some vegetable colors and caffeine (if you picked the "charged" variety).
Here's the biggest concern: you have no idea how much of the ingredients in the proprietary blend you are getting. Are you getting 10 grams of r-beta-hydroxybutyrate (BHB)? Or 1 gram? The difference is huge. As you'll see in the alternative below, they list out there is 11.4 g of BHB in their product. How much of the 12.6 g listed in Pruvit's NAT Blend is BHB? You simply don't know.
To make things even more complicated, they now have "pruvit mexican ketones" – which are the same thing, just without sodium.
My opinion only: I think it's shady when companies don't provide the true amount of the substance in the nutritional information. To me, it seems like they are hiding something! I'm not accusing anyone of this, but that's just what it means to me.
Team Keto Fuel vs Pruvit
A new contender has entered the great ketones supplement battle: Team Keto Fuel. Team Keto Fuel is similar to Pruvit, but is not part of a multi-level marketing program.
You can get Team Keto Fuel (when in stock) for about $59 for 20 servings. Not a terrible value, but cheaper ketone options are below.
What is KETO Nat?
One thing Pruvit does that is brilliant is marketing. They brand everything! They have labeled their BHB has NAT. What does NAT stand for?
Nutritionally Advanced Technology™
Utilizing our N8 MAX NAT™ BLEND featuring C-Med 100®, KETO//OS® NAT™ supports healthy cell function, rapidly repairs DNA, boosts immune function, and elevates essential amino acids necessary for optimizing body composition.
Pruvit says that it is a First of its kind all-natural pure therapeutic ketones with an All-natural fermentation process. It also claims better bioavailability/Quicker Ketosis.
Here's the tricky part about Pruvit (and many supplements, for that matter), this disclaimer on every page: These statements have not been evaluated by the Food and Drug Administration.
Also, this little disclaimer was interesting, too: Under no circumstance is the information contained within such third-party research to be used or considered as a direct or indirect study of any Prüvit product.
So, in other words, none of this has been validated by the FDA or a third party. Even if everything is 100% true, there's no validated proof.
What about NAT lite?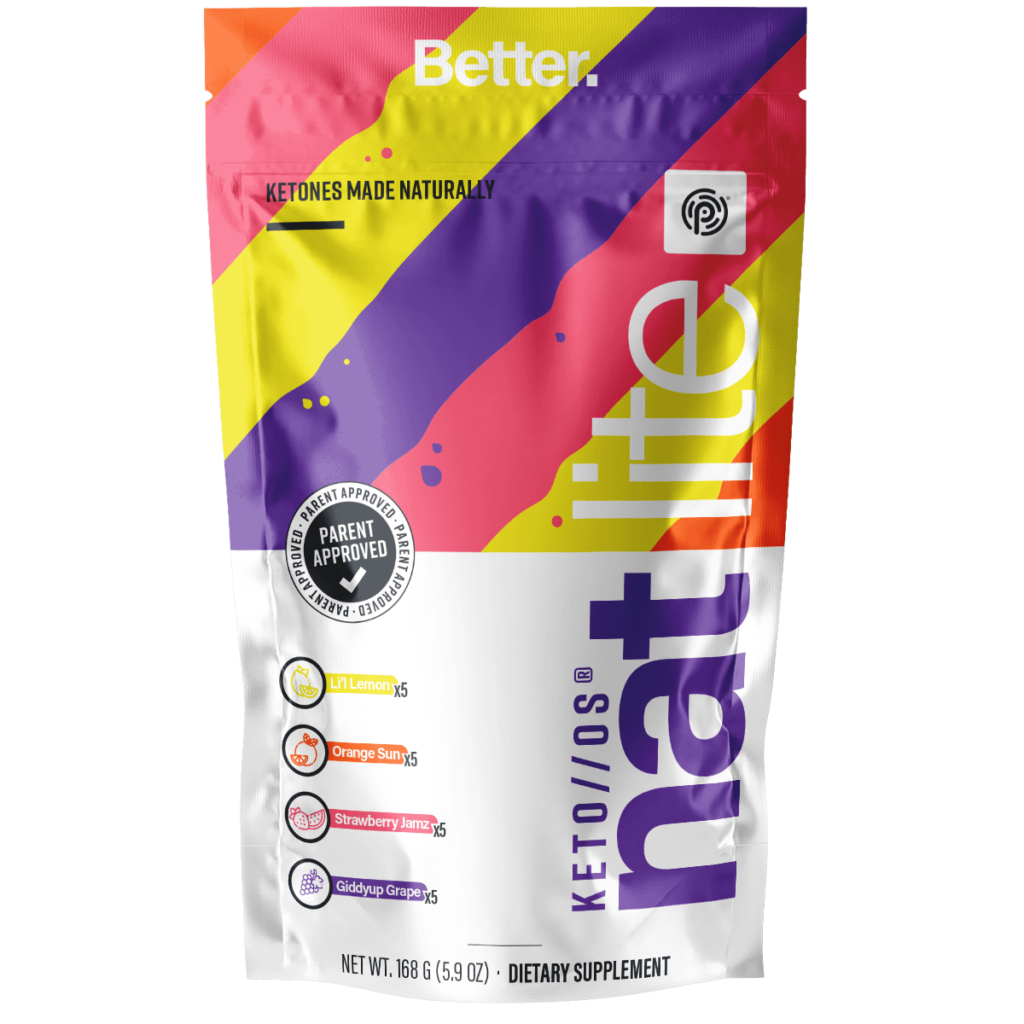 Keto nat lite is simply the caffeine-free version of the regular ketone drink mix.
While they do offer some unique formulations that might be better, it's tough for me to justify the price. So, where do you find a cheaper alternative to Pruvit Keto OS?
Cheaper Pruvit Alternatives
Just like Tylenol is a brand-name for acetaminophen, you can find a cheaper alternative to Pruvit.
The best, cheaper alternatives to Pruvit Keto OS – the best ketones drink
The best Cheaper Pruvit Alternative
There are many cheaper alternatives to Pruvit Keto OS. Many can even be found on Amazon – which is awesome! Two-day shipping and no auto-ship that is a pain to get out of.
One of the Best alternatives to Pruvit, and our best ketones drink is called Perfect Keto. It comes in a wide variety of flavors (from Chocolate to Peach to Coffee), but here's what I love most about Perfect Keto (and read our full Perfect Keto Review and get our exclusive Perfect Keto Promo Code):
The Perfect Keto shows you exactly how much beta-hydroxybutyrate is in each serving! It also is about half the price of Pruvit. It's a great alternative to Keto OS. Each serving is about $3.13. Perfect Keto also has great flavors like Strawberry Lemonade, too.
The Cheapest Pruvit Alternative
The cheapest alternative to Keto OS is this simple BHB Power from Bulk Supplements.
I'll warn you: keto salts by themselves taste TERRIBLE. I wouldn't recommend getting this unless you want the cheapest version possible. This is also, technically, a different keto salt called HMB (Beta-Hydroxy Beta-Methylbutyrate).
For some reason, many of the keto salts are only available as drinks or drink mixes, however, if you look on Amazon, you'll see some Keto Salts with BHB as pills, too.
I recently tried these Ketone Pills and also really enjoyed them! At $16.19 for 30 servings, they make these to be about 54 cents, yes, cents, per serving. A much better deal than Pruvit!
Be sure to look at the Best Keto Products on Amazon and our Genius Gourmet Review, too!
Have questions about alternatives to Pruvit Keto OS? Let us know in the comments below!