CBD oil, pills, and supplements are everywhere, but it's hard to know what you're getting. I even saw some CBD supplements at the gas station the other day.
Some people buying CBD are doing so for pain relief, recovery, or to help with something like anxiety. However, many CBD products are not super-transparent about their testing. Do you really know if you're getting the best THC-Free CBD? How do you know that it is really contains no CBD? Or any CBD at all?
We're going to show you the best THC-Free CBD products trusted by olympic athletes and NBA basketball players who depend on a brand to make sure the products are THC-Free CBD. Want the too long, didn't read? Check out Just Live CBD.
If you're someone who absolutely needs to make sure that anything you are taking is THC-Free, and you're looking for the best THC-free CBD products, this article is for you!
It's not always easy to find the best THC-free CBD products. It can be a little tricky sorting through all the options, and it seems like every day there are new supplements popping up that make promises they can't possibly keep. So, what do you look for when choosing a CBD Product? Who can you actually trust? One of the most important things, for us, is to first make sure that it is actually THC-free.
Disclaimer: At We Tried It, we don't have anything against THC, personally. However, that's just not something that we care to try. If you do — no worries at all. We joke that we are probably the only two people in Colorado that don't have tattoos (we don't) and have never smoked pot (we never have). But if that's your jam, that's ok in our book. Just not our cup o' tea. Also, none of this is actual medical advice. Please consult your doctor before starting anything new – including CBD.
What is CBD?
CBD, or cannabidiol, is an extract from the cannabis plant that can be used in health and beauty products. It has been shown to have many benefits ranging from skin care to treatment of mental illness and pain relief.
It can be used to treat various conditions, such as chronic pain or anxiety. CBD is one of the most promising natural medicines.
CBD is not the part of the marijuana that gets you high. That is the THC. In fact, CBD is the non-psychoactive part of cannabis that can help you sleep and relieve pain.
How does CBD work and can THC-Free CBD work at all?
CBD oil works by interacting with receptors in the body. When you apply CBD to those areas (or take it in a pill or oil form), it interacts with your natural endocannabinoid system and produces a variety of effects such as preventing nausea or inflammation.
Just Live CBD created products designed for athletes that are trying to quickly recover.
Opiates are a drug that is often prescribed to people who experience pain. One of the many side effects of opiates is addiction and dependency, which can cause further problems for athletes in their everyday life.
As you may know, many professional athletes turn to opiates when they undergo injuries or experiences intense chronic pain. Just Live CBD created this graphic showing some of the potential consequences of using these drugs including addiction, dependency and other possible repercussions and how that compares to THC-Free CBD:
Opiates only mask pain, while creating long term physical problems and addictions. Contrastingly, CBD as a non-intoxicating (and natural) alternative can provide direct, holistic recovery through its natural relationship with our endocannabinoid system.
Why does it matter if a product contains THC or not?
Cannabis has many benefits and can be used in a variety of ways. However, it's important to know that some cannabis products contain THC (tetrahydrocannabinol), which is the psychoactive part of marijuana. It's also the part that will make you test positive in a drug test. THC is what drug tests are frequently looking for. According to Wikipedia (I know, not the 100% best source in the word) there are some tests that do test for CBD, but are not common.
THC is the psychoactive part of marijuana. It's important to know if you're using these cannabis products, as THC can be found in some and that could trigger a drug test.
Even some CBD-focused products can contain a trace amount of CBD. Legally, cannabis containing less than 0.3% of THC is allowed to be sold. You can find plenty of products, especially labeled "full spectrum" that do contain SOME THC. Those products, as long as they contain less than 0.3% THC can be legally sold.
The best THC-Free CBD products: Where to find them
We're going to take a look at the best place where you can find best THC-Free CBD products.
With legalization sweeping the nation, an influx of people are looking for only THC-free CBD products. This is because many people want a cannabis product that does not have psychoactive effects you get from marijuana.
As more states are legalizing cannabis, there's a whole new world of weed-related products. But what happens if you're NOT looking for THC?
We're going to take a look at the best places where you can find THC-Free CBD products.
But let me let you in on a company that I discovered that you can trust with THC-Free CBD: Just Live CBD.
Why should I trust Just Live CBD companies over others?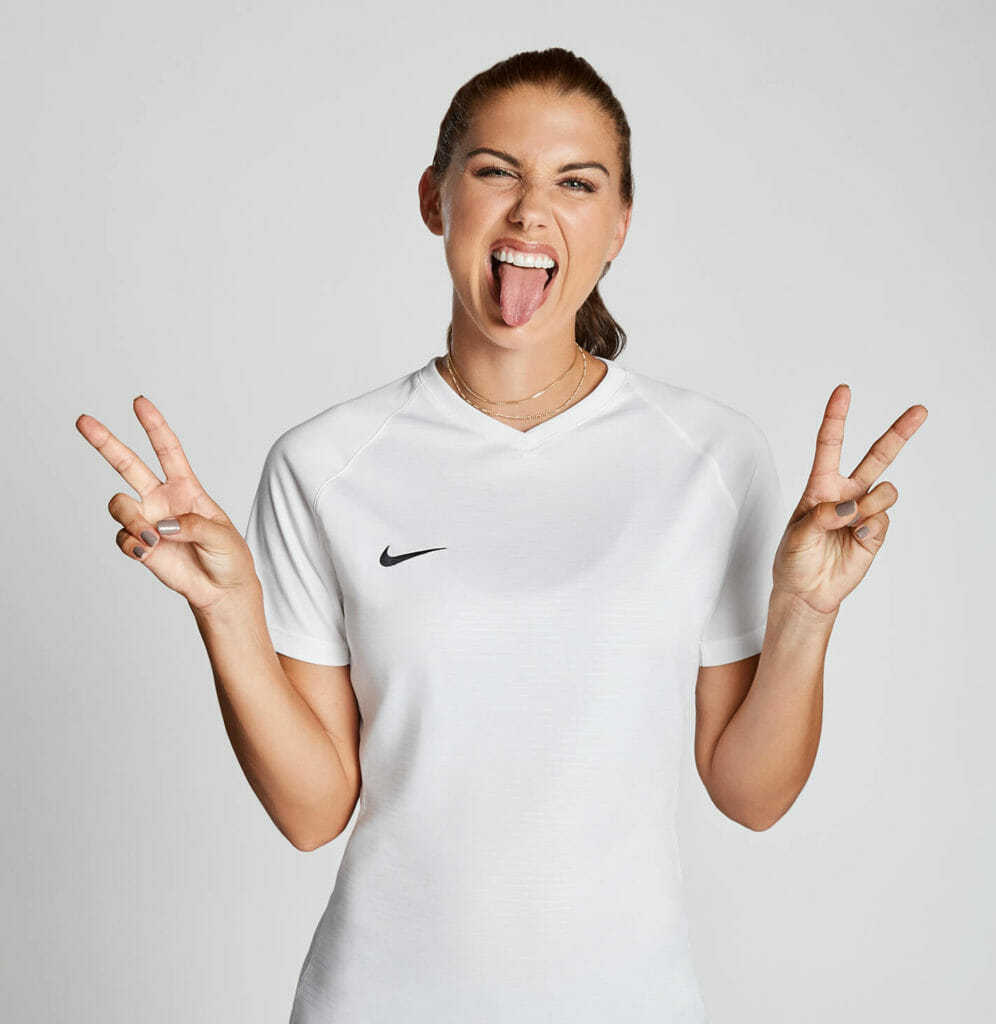 Athletes are always looking for a competitive edge, but that need can backfire when it comes to CBD. The biggest problem is the substance's illegality on the world stage. Olympic athletes need to trust that their CBD is 100% THC-Free.
In fact, ALL professional athletes need to know this. They're at risk of being tested and having the results come back positive for marijuana use if it's not pure hemp oil they're ingesting.
In a world where Olympic athletes are increasingly scrutinized over what substances they may have ingested, it's crucial for them to be aware of how much THC is in their CBD products. The last thing you want as an athlete getting ready to make your country proud on the international stage is to find out during a drug test that you've been using cannabis illegally because your CBD product isn't 100% THC Free!
That's where Just Live CBD comes in. Here's what Just Live CBD Says on their website:
It also has third-party lab results available online for your peace of mind, right on their website.
What Products We Tried from Just Live CBD
We were able to try three unique products from Just Live CBD. The Just Live CBD Pain Reliever Cream, The Just Live CBD Broad Spectrum Drops and the Just Live CBD Deep Sleep Softgels. Here's what we thought about each product:
Just Live CBD Pain Reliever Cream
Shortly after I got the Just Live CBD Pain Reliever Cream, I actually had a terrible fall on my new Rad Power Bike (read about our top Rad Power Bike accessories). I got a pretty gnarly bruise.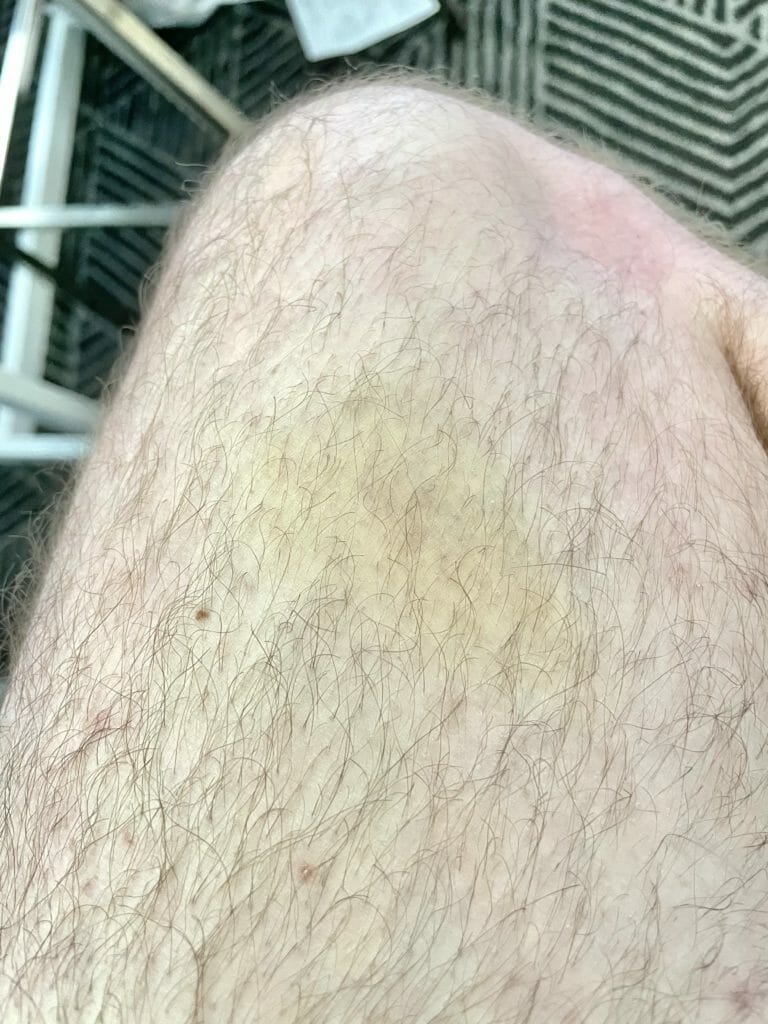 This lightly scented (Menthol, an active ingredient in the product) cream is super lightweight and not greasy. It's perfect for those little problem areas where your muscles just don't cooperate. In my case, the giant bruise was one, but I frequently have back/shoulder problems with the little ones climbing on top of me all day. I apply a little of this cream (in addition to at-home TENS machine) and it seems to help a lot.
One of CBD's biggest claims is that it helps, basically, "calm down" the nerves a bit (that's my wording, not anything scientific). In general, I think many claim marijuana/CBD does WAY more than it actually does.
But I think there are actually some profound effects when it comes to "calming down" part of the body. That's where the CBD Pain Reliever Cream is great. Not only does it include CBD, but another active ingredient is Menthol — which is proven to help sore muscles. Not a big deal, but the CBD Pain Relief Cream also includes Arnica Montana (aka Stinging Nettle) which only has minor conclusive proof it is effective.
Just Live CBD Broad Spectrum Drops
If we just need to take a little "chill" or we're too hyped up or just something seems "off" — we'll take a little of the Just Live CBD Broad Spectrum Drops. Don't expect to take a couple of drops of this and turn into Cheech and Chong, but it will mellow you out a little. These Broad Spectrum Drops our one of our favorite CBD tools because they are fast acting and lead to a nice, calmer feeling.
Our favorite use it just before boarding an airplane: it helps mellow out the experience a little without any super drowsiness, and it works fairly quickly.
Don't expect these supplements to act like a Valium or anything similar. Honestly, the effect is fairly subtle and is best described as "taking the slight edge off." Whereas Valium will take you from a 9/10 to a 3/10, the best CBD supplements will only take you from a 9/10 to a 7/10. That's the best way to describe these Board Spectrum Drops and that's OK! We don't want to lose our edge, either.
CBD and Melatonin: Just Live CBD Deep Sleep Soft gels
This is an opinion, but these were our least favorite for one small reason: the amount of Melatonin in the Soft gels. Many new studies show that you only need .5 mg – 1 mg of Melatonin to promote restful sleep, however, these soft gels include 3 mg. Most "sleep" products do have more melatonin that 1 mg. In this case, more is not necessarily better, but individual results may vary.
Why we are proud to recommend Just Live CBD
You're always looking for the next best thing to help you recover and perform better, right?
We know that feeling. That's why Just Live CBD was created. It's a natural formula with no artificial ingredients or fillers so you can feel confident about what you put into your body.
Just Live CBD wants to make sure you have all the tools necessary to be at your best when it matters most – AND make sure that it is 100% THC free. So if you need something that will help keep your muscles relaxed and joints pain-free while also giving you an energy boost — look no further than Just Live CBD!
Click this link now and try the product today! Even better, use our Just Live CBD Promo Code to save even more.
If you are looking for another CBD Brand that does contain THC, even minimal amounts, check out our Half Day CBD Promo Code, too.