We're embarrassed. After owning the Oliver All Over Short for over 3 years, we never gave you our honest Olivers All Over Short Review. Well, here it is: are these shorts worth the premium price? At $68, these are definitely not the cheapest shorts you'll ever own, but is it worth it? Let's dive into our honest Olivers All Over Short Review.
A Decent Pick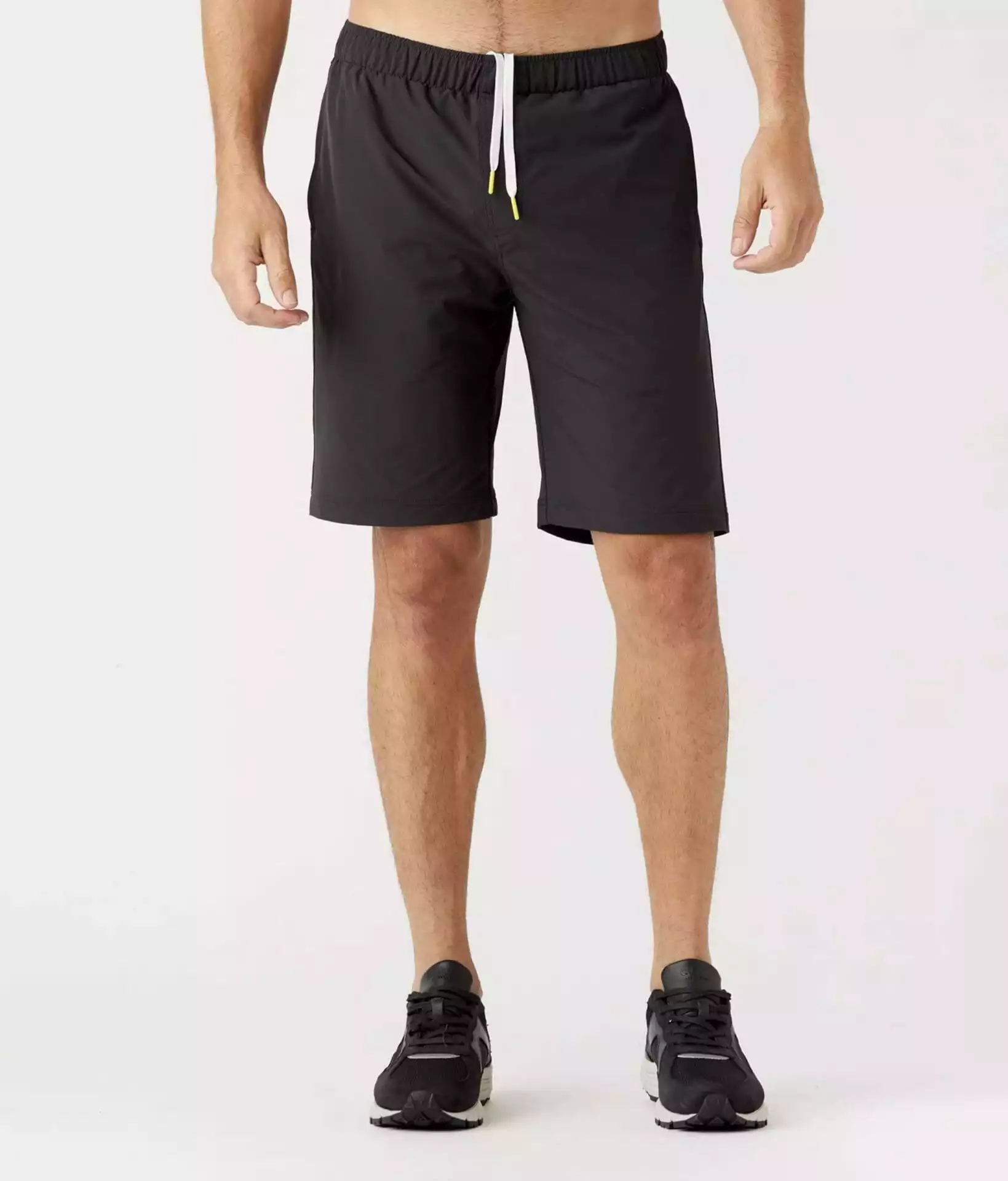 Olivers All Over Short Review: we test the claims
Here's Olivers says about their All Over Short:
Whether you're out for a brisk trail run or swinging kettlebells, our versatile All Over Short was designed with one thing in mind: Performance.
The first thing anyone starts to think about with Olivers All Over Shorts is how similar are they to the Myles Everyday Short. We've done a full comparison between Olivers vs. Myles Shorts. But the short answer is: these are very similar.
All Over Short Features
The Olivers All Over Shorts are slightly lighter (in a good way), make less noise when you walk but don't feature the back pocket in the updated Myles Everyday Short. Read our full Myles Everyday Short Review.
In short, these Olivers All Over Short checks the box on all of these features. Olivers really tries to drive home the fact that they are moisture-wicking. See what Olivers says on their website:
Moisture management is key. 88% nylon, 12% spandex, and water-repellant—our four-way stretch fabric is, well, everything you could want in gear you're wearing below the waist. The fabric pulls moisture away from your body – and the hydrophobic nature of the fabric wicks the moisture instead of absorbing it – unlike traditional nylon blends – to keep you cool and fresh.
One of the cool things that I've done in the summer with my Olivers All Over Short is wear them swimming. I actually didn't plan on it, I just happened to be wearing the shorts and my son was playing in a kiddie pool in the backyard. He wanted me to get in, so I thought, "Why not?!" Paired with some ExOfficio boxer briefs – I was set!
The Olivers All Over Shorts dried super quickly and so did the ExOfficio Boxer Briefs. Perfect for impromptu pool trips!
Olivers All Over Short Review: the look
In my opinion, these look a little more like an athletic short than the Myles Everyday Short. It may be because they are slightly thinner than the Everyday Short, but that also makes it slightly more comfortable on a hot day.
However, up close, you can clearly see they aren't really normal athletic shorts, for example. The Olivers All Over Short is mostly nylon (think the material terrible dad convertible shorts are made of), but the added spandex hides the fact that most of the material is nylon.
If you are looking for a more "dressy" short – I hate that term – that is made from the same material as the All Over Short, you can check out the Olivers Capital Short (we even did a full Olivers Capital Short Review).
The Olivers Capital Shorts are made from the same material as the Olivers All Over Short (they call it the All Over Weave).
All Over Short Review: How to style
I don't feel like you can dress up the Olivers Shorts as much as the Myles Shorts, for some reason. Maybe it's just because I own the Myles Shorts in a Khaki Color and I don't own the Olivers Shorts in Khaki (just black).
When I wear the Olivers All Over Short, I tend to wear them with a simple Buck Mason T-Shirt (read our Buck Mason Tees Review), and the White Allbirds Boat Shoes or a pair of Hari Mari Flip Flops. You could dress it up a little bit by wearing them with some Oliver Cabell Low 1s.
Olivers All Over Short: Is there any branding on the short?
Someone once told me that clothing brands should pay YOU to wear their clothes with a lot of branding. I keep on thinking about that for some reason.
Olivers recently updated the All Over Short to include a raised logo on the front leg. You read that correctly. I used to love this short because it had a SUPER lack of branding. Now look at this terrible look: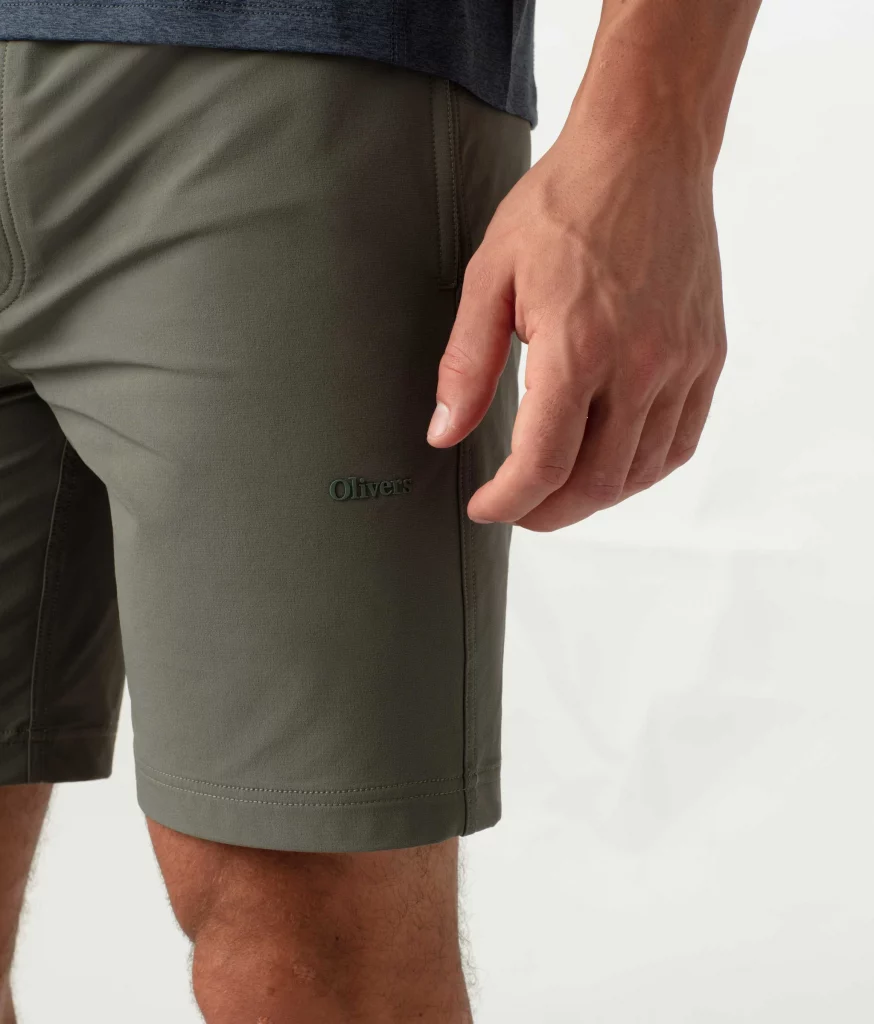 On lighter colors, the logo is really noticeable. But the darker colors are not so offensive:
The only other branding on the Olivers All Over Short is the colored tips on the drawstring, this used to be the ONLY branding.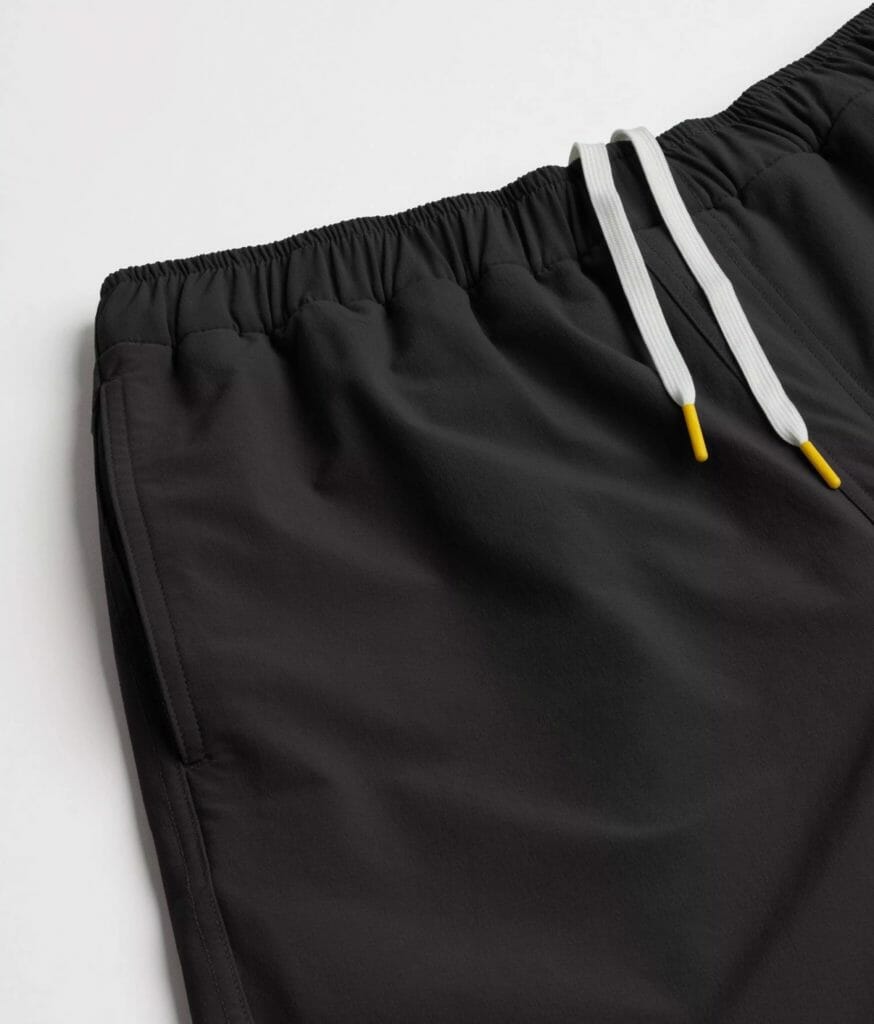 Olivers All Over Short review: what my wife says
With clothes, my wife's opinion matters a ton. She doesn't mind these shorts at all, actually. She doesn't think they can pass as "decent" workout/running around town shorts, but she did say the Myles Shorts looked like Swim Trunks when we were going to be.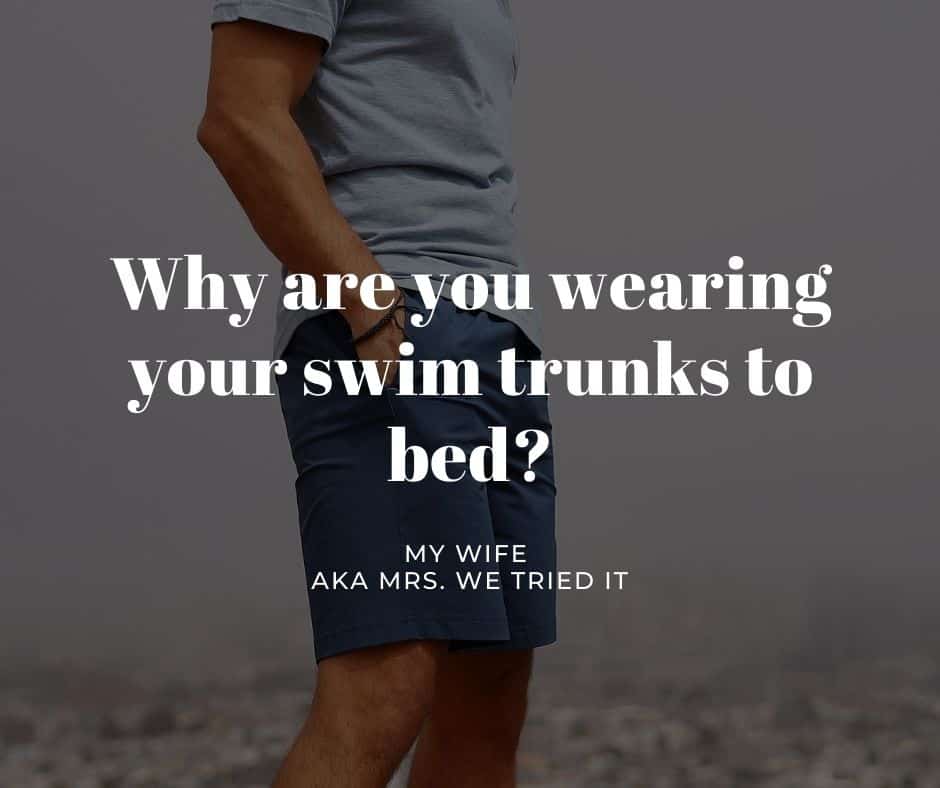 She never says anything about them when I'm out and about – which is a good thing. If you're going to a social event, maybe wear another pair of shorts (check out our Myles Tour Shorts Review or Oliver Capital Shorts Review). If you're running errands, working out or playing outside, the Olivers All Over Shorts are just fine.
Olivers All Over Shorts review: the fit
Olivers All Over Shorts run true to size. The All Over Shorts only come in Small, Medium, Large and Extra Large. I'm a 32 Waist in almost every brand. And with Olivers, the Medium fits me perfectly.
I typically wear the Olivers All Over Short in the 7.5 Inch Inseam and it fits perfectly, just above the knee-cap. See the 7.5 Inch Inseam on me below:
Olivers now has the All Over Short Available in 5.5 Inch Inseam (short for me!), these sit right about mid-to-lower thigh on most folks.
You can see the different lengths (albeit on different people) below. If I was to wear the 9.5 inch inseam, it would fit right below my knee.
Olivers Shorts: Other Styles
Besides different lengths, Olivers now makes their All Over Short in a couple of different styles with additional features.
Olivers Capital Short
Olivers All Over Short – Lined
On the exterior, this short looks like all the other All Over Shorts, however, it has a built-in moisture-wicking liner. I've never understood why you would want that, but it's now an option.
Olivers All Over Short – Zip
I'm actually a little surprised this isn't a standard feature, but for $10 more, you can get the All Over Short with a nice zipper on the side to hold something like your phone or keys.
Olivers All Over Shorts Review: The Performance
The Olivers All Over Short bills itself as "built for performance." Let's dive into the specifics in our All Over Shorts Review:
Four-Way Stretch: the All Over Short is just the right amount of stretchy.
Water-Repellent: water does simply bead off the shorts. As a bonus: you can wear them as swim trunks (be sure to read what do you wear under board shorts)
Quick Drying: when I take these out of the washer, they are almost already 100% dry. They dry very quickly and easily.
Hidden Inner Pocket: This is hard to illustrate. However, there is a little area inside the pocket that is designed to hold your phone in place. It's a nice little addition.
In short, performance (and comfort) are some of the last things you'll need to worry about.
Olivers All Over Short: durability and quality
Let me set is straight: piling happens. Even if you spend $68+ on a pair of shorts, piling happens with Nylon.
However, this is a super easy fix. A couple of steps:
Wash athletic apparel in its own load. Don't wash with denim, clothes with zipper, velcro. Also, don't wash with things like fuzzy cotton.
Hang Dry.
Use a cheap Fabric Shave, but be careful.
I simply bought a cheap (and I mean cheap: only $10!) fabric shaver on Amazon and it's worked perfectly. I only have to use it about once a year.
Just don't use it too much, you don't want to wear the fabric too thin. Mine aren't anywhere close to that wearing about once a week.
You'll notice the piling particularly inbetween the legs in the groin area. I JUST use the Fabric Shaver where there is piling, no where else.
Also, Olivers stands behind their products. Each product comes with a 365 Day Repair or Replace Guarantee.
You have to love a company that will stand up for what they make!
Olivers All Over Short: Alternatives
If for some reason you don't like the Olivers All Over Short, there are a couple of great alternatives.
Myles Everyday Short – $68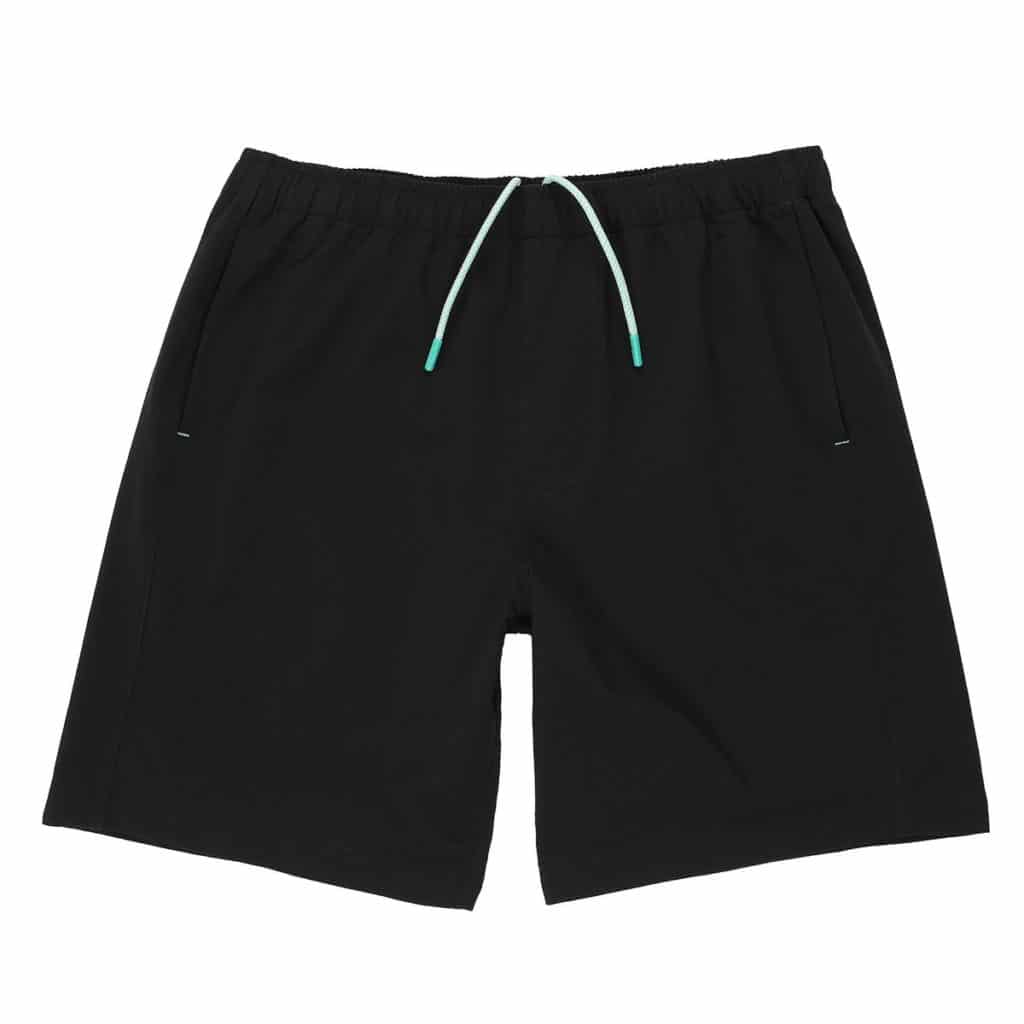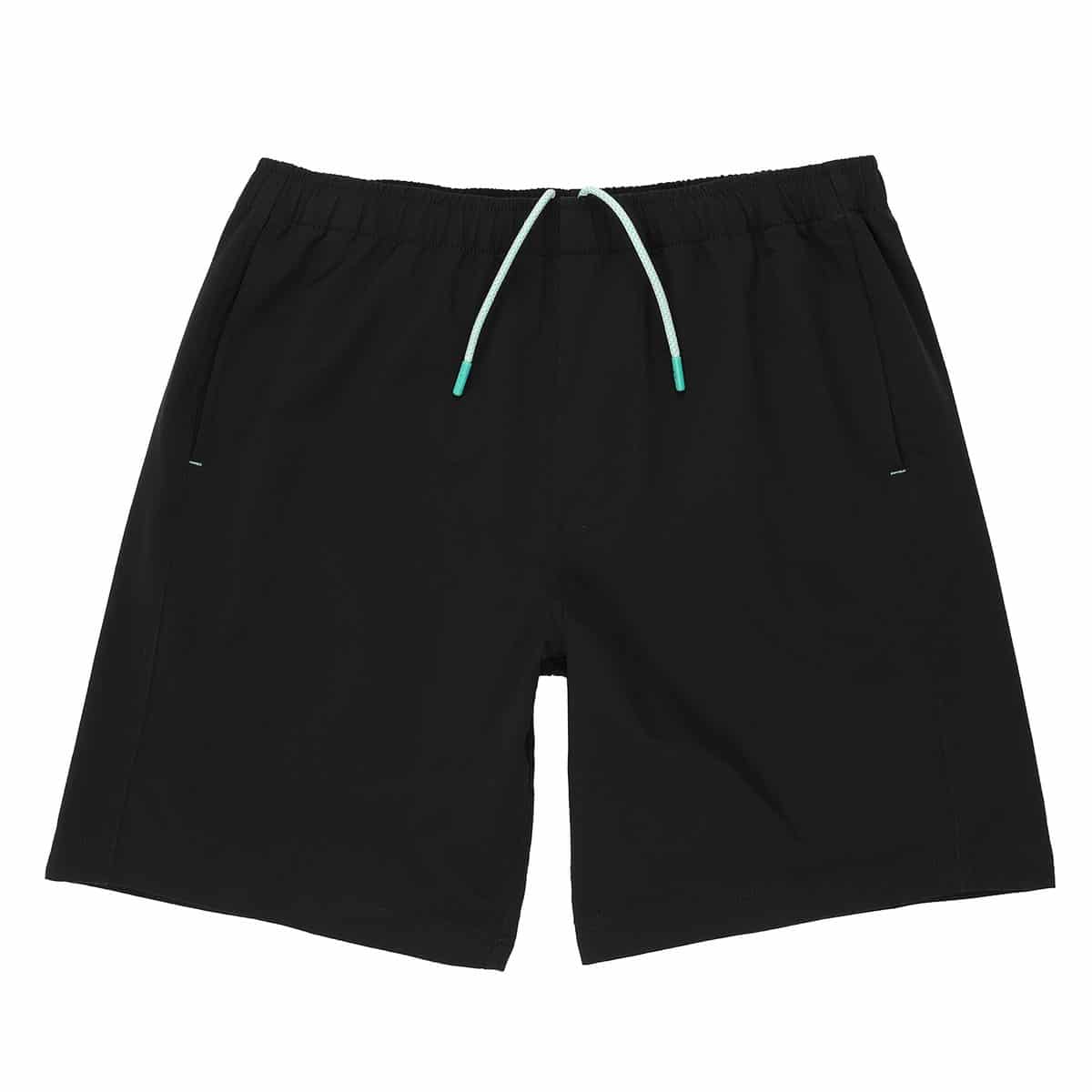 The Myles Everyday Short is the most similar short you will find to the Olivers All Over Short. They are very similar in many ways. In fact, we now recommend it over the All Over Short, just because the Myles Everyday Short doesn't have any branding. Read our full Olivers. Myles Review.
Our Top Versatile Short Pick
outerknown nomadic volley shorts – $68
I also wear the outerknown nomadic volley shorts fairly often. They are super lightweight and water repellent.
These are a little more swim trunk (without the mess) but can pass as workout shorts, too.
Olivers All Over Short Review: final verdict
A Decent Pick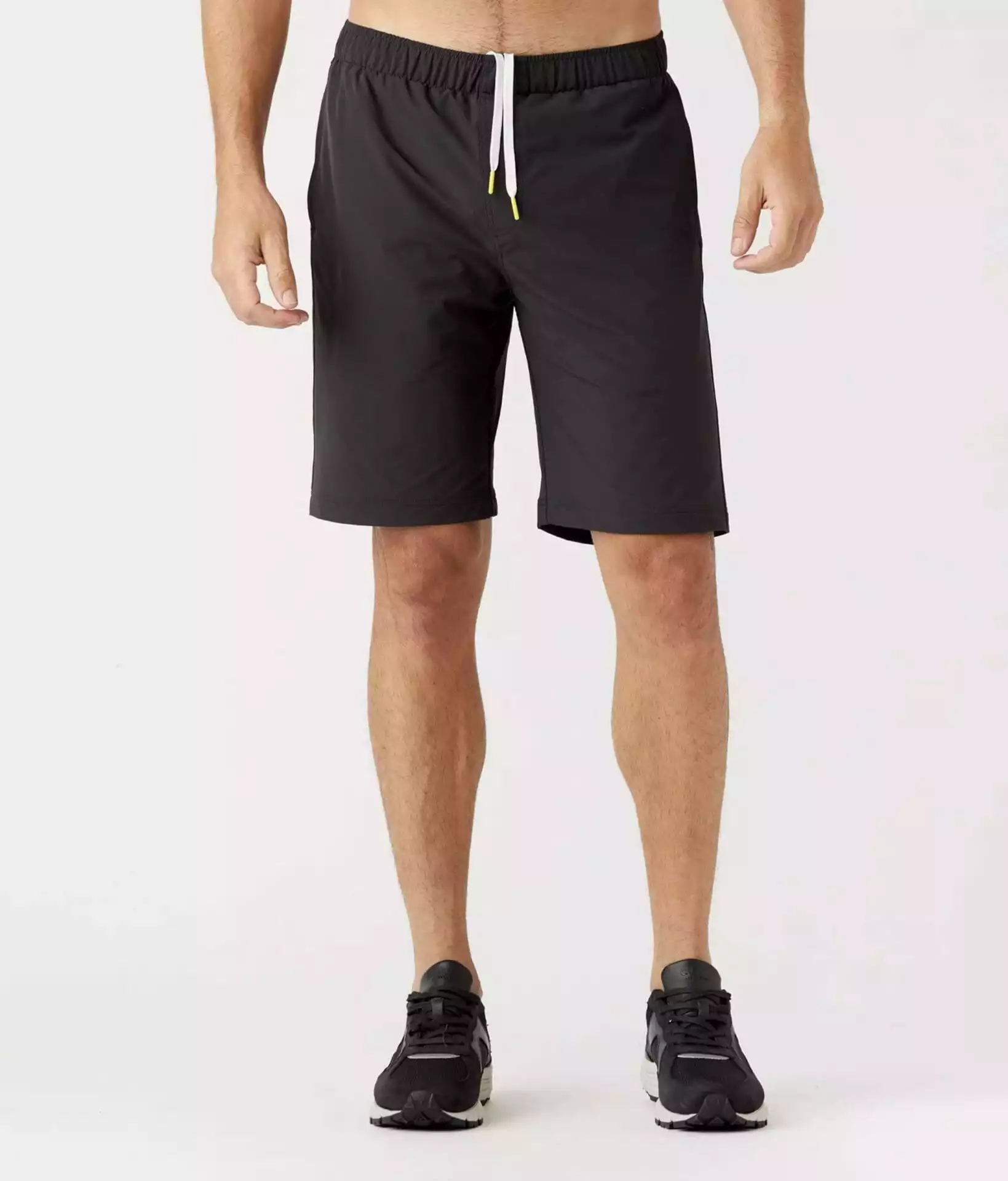 I really like my Olivers All Over Shorts. They are a great blend between comfort and performance.
They are the perfect short to wear outside, working out or just running errands. As long as you don't expect them to look like dress shorts – you're all good here.
This is the first product we had to REMOVE the We Tried It seal of approval from, because of the addition of the logo on the front. Yes, we feel that strongly about it.
Do you have any quesitons or comments about our Olivers All Over Short Review? Let us know in the comments below!