Lems Boulder Boot Review: Visit any forum or site that talks about minimalist footwear, and there's a good chance you've come across the brand, Lems. But is the Lems Boulder Boot all that it's cracked up to be? Keep reading our honest Lems Boulder Boot Review to find out!
Lems is a company that specializes in creating minimal footwear. I have personally been wearing their Lems Boulder Boot for the past few weeks, using it both for my daily activities and on more rugged terrain, with some crazy Colorado weather the last couple of weeks.
They are more than just minimalist boots, they are functional and don't look like minimalist boots (in a very good way!). They do provide excellent foot protection while still being lightweight enough (and available in waterproof) to use every day.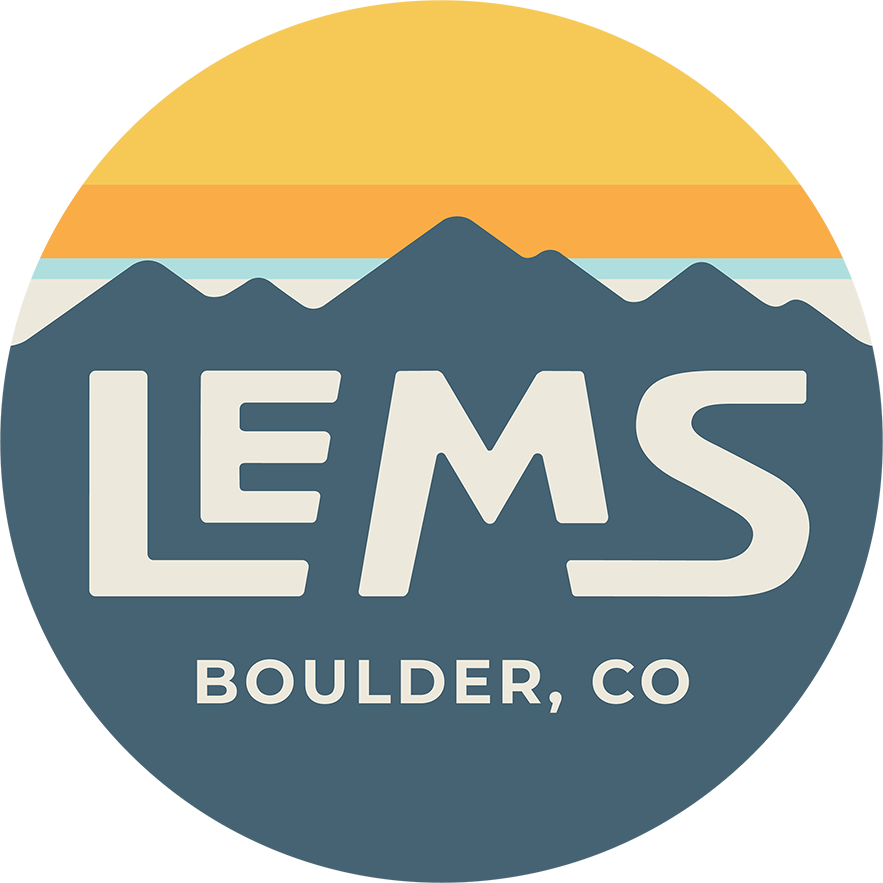 Lems Boulder Boot
A great price for a comfortable, well-made boot.
Super comfortable. The wide toe box takes a little getting used to!
The looks will probably be the sticking point for anyone. Not terrible looking, but it's not the most beautiful or classic looking boot you've ever seen.
This boot will be good for about 95% of my activities. I'm not an extreme hiker or anything, but light outsole provides comfort but take away a little from the functionality and traction.
The pair I tested are not waterproof, but are fine in many conditions. They have a waterproof pair available. The shoes also come with a pair of less-contrasting shoelaces (dark brown) if you don't like the laces.
Looking for a fancier/dressier boot? Check out our Amberjack Chelsea Boot Review.
What is Lems?
Lems is a new company that has been making waves in the shoe industry with their minimalist boots. They were designed to not look like a "barefoot" shoe, but look more like a regular boot — with all the benefits of barefoot shoes!
Their story is pretty incredible:
In 2008, Lems' creator, Andrew Rademacher, reached his end point searching for shoes that fit the natural shape of the foot. Starting out by dissecting his favorite running shoes and cutting out the extra, unnecessary material, Andrew decided to learn the art and science of shoemaking in his own way. He studied shoe fitting, last construction, and pattern making so that he would be able to design his shoes to fit like no other on the market.
The Lems Brand has evolved in many ways, but they've stayed true to their roots: minimalist shoes that are functional and don't look like Vibram 5-fingers.
I'd be lying if I said that I thought some of their designs were, um… a little out there, like this one:
But, to each, their own, right? Overall, Lems makes some incredibly high-quality products, and they are based just down the road from us in Boulder, Colorado.
Lems Review: Who are lems shoes perfect for?
Lems shoes are perfect for those who want to wear shoes but don't want to feel like they're wearing anything at all. They are a good blend of fashion, function, minimalist design and comfort. I'll dive deeper into each element in this Lems Boot Review.
Lems Review: who are lems shoes NOT for?
Lems Shoes are not for the most fashion-forward shoe lover or the most progressive minimalist, but that doesn't mean they're without merit. They fit a middle ground. If you aren't on the extreme (which I think most people are not on the extremes, those are just the loudest voices… but that's another post all together), then these boots might just be for you.
Lems Boulder Boot Review: The Comfort
Let's start diving deep in our Lems Boulder Boot Review here. I have a pair of Chippewa Chukkas that I love. But, to be honest with you. They are super-duper heavy. I feel like I have ankle weights on when I wear them.
That doesn't mean that my Chippewa boots don't have their purpose. However, I don't need that level of sturdiness and protection walking the kids around the neighborhood. I just need a boot that looks decent, can handle the elements, and is comfortable.
The Chippewa Boots also have a Vibram outsole, which I'll talk about more in a moment.
Here's what Lems says about their boot:
Finding boots that are ultra-minimalist, featuring a wide toe box, lightweight form, and zero-drop design is more difficult than locating the infamous Sasquatch…but why? Where is the minimalist boot that is the natural shape of the human foot; a boot that brings your feet closer to the earth with a barefoot design; a boot so lightweight that it cuts down on ounces more than this week's fad diet; and a boot that has a wide toe box with more open space than the state of Kansas? Well, guess what, Dorothy? Welcome home!
This boot is only… wait for it… 9 oz (0.34 kg)! Yes, you read that correctly. It's only 9 oz. It's lightweight and while that translates into comfort when you're wearing them, and they are easy and lightweight to pack.
The overall design also allows the boot to be incredibly flexible. Just look at how flexible the Lems Boulder Boot is: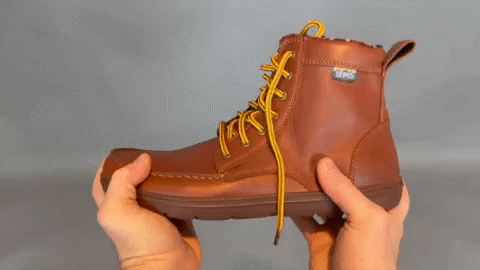 This translates into wearing a comfortable boot, almost like you're wearing nothing, but still providing the stability you want from a boot.
Lems Review: Function — Good (more than) middle Ground Performance
As mentioned above, these boots are not going to appeal to people on the extremes. The lems boots might not be the most extreme hiking boot you've ever come across, but they're definitely durable and dependable.
The IBR outsole is an injection-blown rubber outsole that give the shoes the extreme flexibility. However, that also means it also lacks some traction you'll find on Vibram boots, for example.
I'm not an extreme biker but would have no problem taking this on anything I would hike with the kids. I'd be a little more careful and not take this on super icy conditions (but who needs to be out when it's super icy, anyway?!) I would just be more careful and would still wear these Lems Boots on semi-slippery rocks. But for most adventures this boot makes up in functionality with the comfort and weight.
I'd even go as far to say that I'd wear this on 98% of my outdoor adventures — but I'm not being crazy anywhere.
Lems Boot Review: The look
I didn't know anything about minimalist shoe design (minus Vibram Five-Fingers) until I was approached to try the Birchbury Shoe (read our Birchbury Review). The long story short on Birchbury: if you like the look of the shoe, get it! But the overall look, especially the toe box was a bit too wide. While doing some more research, I came across Lems Boots and needed to try them!
While the look is a little more "extreme" than something like my Chippewas, they strike a good balance between not looking funky and being super functional. The only area where the Lems Boulder Boot looks any different, really, that most boots is the toe box. Lems uses this photos on their website to illustrate why their toe box is so wide.
However, on a boot, the wide toe box is less noticeable than it is on sneakers, for example.
The use of leather on these shoes also makes for a nice touch. The leather is incredibly high quality and looks great.
The Boulder Boot is also available in several other styles, including waterproof, vegan leather and nylon:
Lems Boulder Boot Review: The minimalist design
I'll write a full write-up on over-all minimalist design for shoes here shortly, but there are many theories out there about how bad traditional shoes are for your feet. From the small toe box to no toe drop – the Lems Boulder Boot checks most of the boxes from a minimalist perspective.
Some on Reddit have argued that the Lems Boulder Boot didn't have a true 0 toe drop (meaning the shoe is 100% flat), but it appeared that way to me.
Lems Boot Review: The final verdict.
Overall, I really liked the Lems Boulder Boot. It's a great take on a traditional style. While it's not the most fashionable boot in the world, it's no slouch either. My wife approves of these boots (she didn't approve of the Birchbury shoes, for perspective) and so do I.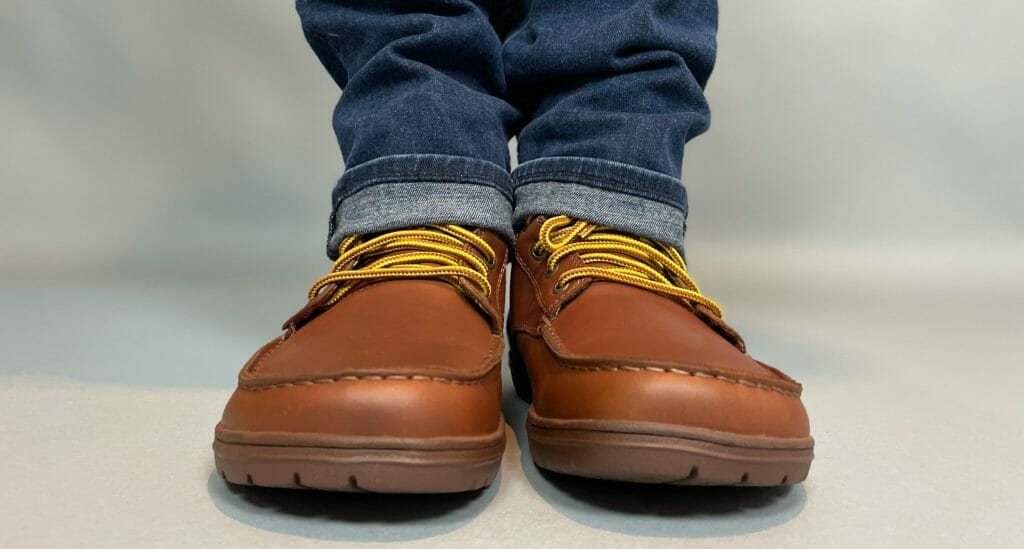 At $150, directly from Lems, they are a good value, too. They aren't the cheapest, but also aren't the most expensive, either.
If you are looking for a super comfortable, very functional, good-looking boot that checks all of the minimalist boxes, look no further than the Lems Boulder Boot.
Do you have any questions or comments about our Lems Boulder Boot review? Let us know in the comments below!
Recommended Product:
Lems Boulder Boot
The perfect blend of comfort, style and functionality. Check out the Lems Boulder Boot.