If you've been anywhere near the internet in the past few weeks, you may have seen all of the hype around Thermacell mosquito repellent machines. People are going crazy for them, and for good reason! We were skeptical at first, but decided to try one out for ourselves.
Let me tell you, these things work like a charm. Just place them in the middle of where you want to be free from mosquitos, and give them 15 minutes to work their magic. You'll be able to enjoy hours of peace without having to worry about pesky mosquitoes!
Yes... it really works.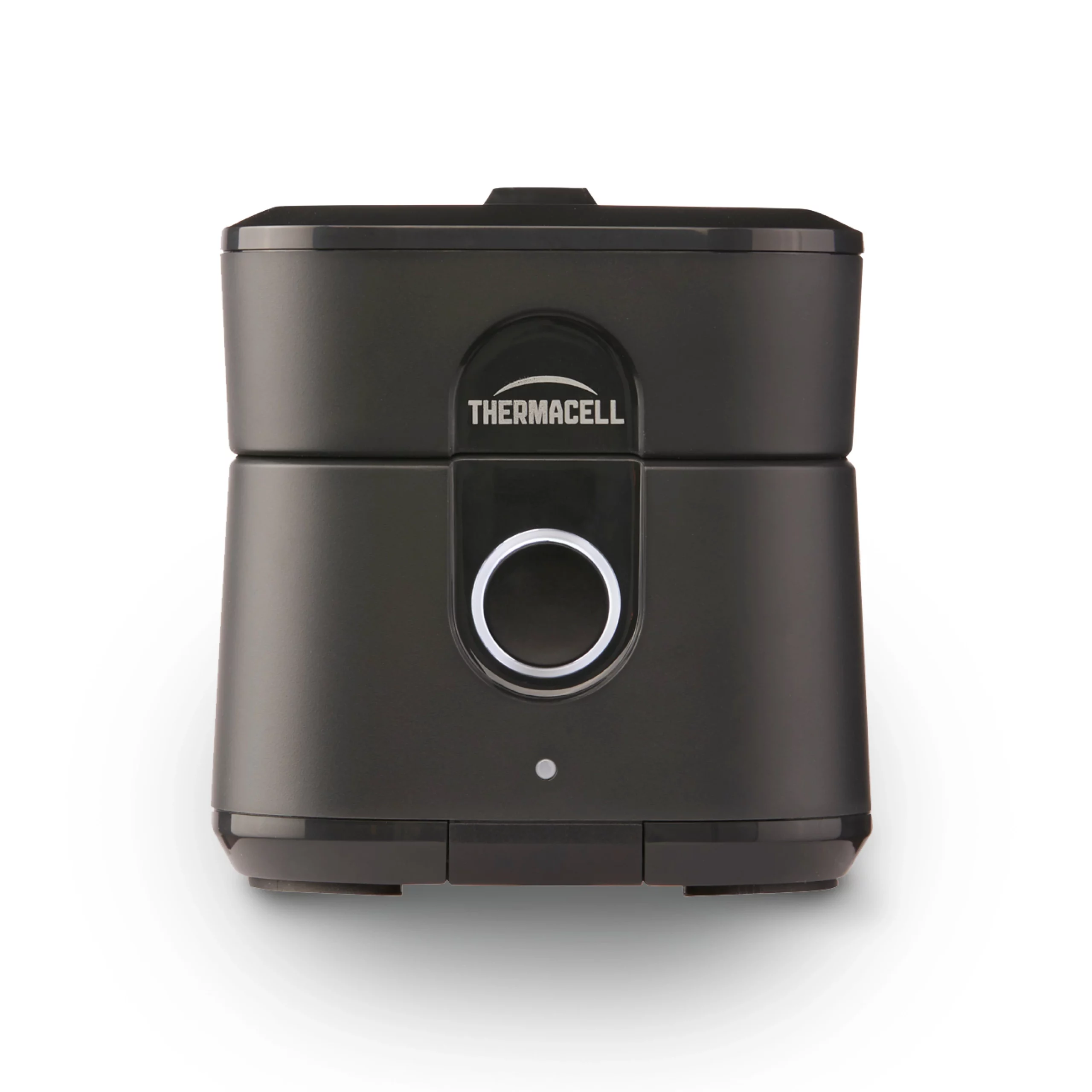 Thermacell Mosquito Repellents
I know, it sounds too good to be true. Give this Thermacell Radius 15 Minutes to set the zone and you'll be mosquito-free for hours. No mess, no smell, and silent.
Buy Now
We might earn a commission if you make a purchase, at no additional cost to you.
Which Thermacell Repellent Devices are we talking about here?
Thermacell makes two main versions of their mosquito repellent: the rechargeable lithium ion-powered version (the most common) and the fuel-powered version. They both work very similarly. We've only had the chance to review the lithium-ion version (rechargeable battery), but they work in a similar manner.
Here's how the Fuel-Powered Thermacell Devices Repel Mosquitoes
Fuel-Powered Thermacell Mosquito Repellent devices are an incredible way to keep mosquitoes away – they are a smart mosquito repellent system – much smarted than bug spray.
They work by creating a 15-foot mosquito protection zone from mosquito bites and just annoyance. . Thermacell's zone repellent technology eliminates the need for messy lotions or sprays, stopping mosquitoes before they can bother or bite you. This fuel-powered Thermacell technology uses heat activated repellent to create an invisible, scent-free, zone of protection from mosquitoes.
The devices are powered by a small fuel cartridge that provides cordless, portable heat that is directed to a metal grill. A small repellent mat saturated with repellent is inserted on top of the metal grill. Heat (via a butane cartridge) disperses the repellent from the mat into the air, creating the zone of protection.
We tested the rechargeable battery version and it works in a similar, but slightly different way.
We prefer the battery version over the butane cartridge-power version because it doesn't require a separate heating element and repellent mats. Both need to be replaced (the repellant mats last about 4 hours each).
What are Thermacell Mosquito Repellent Machines and how do they work?
Thermacell makes spatial repellents that work like diffusers to emit a repellent into the air and create a bug-free zone. This means you don't have to douse yourself with smelly, sticky spray. The Thermacell Radius Zone Mosquito Repellent and the Perimeter System have become my most valuable tools for enjoying outdoor life.
The Radius is a compact and convenient device (smaller than my cell phone) that uses heat to vaporize a little vial of liquid repellent. The active chemical in the liquid is metofluthrin (what's in the repellent cartridges), which in numerous studies has proved to be an effective spatial repellent for mosquitoes. Metofluthrin has undergone thorough vetting by the Environmental Protection Agency and other regulatory agencies around the world, and it's deemed safe for this intended use.
This handy dandy device creates a zone of protection from those pesky pests. And best of all, it's battery powered, so you can take it with you wherever you go. No more smelly mosquito coils or poisonous pesticides. Just sweet, sweet relief from those blood-sucking bugs.
What is Metofluthrin – the active ingredient?
Thermacell's repellent is made with metofluthrin, a pyrethroid that's been shown to repel up to 97% of mosquitoes in field tests. Thermacell Radius products produce a vapor that protects an individual or area from mosquitoes. The effectiveness of the vapor is reduced by air movement, so it's best to use Thermacell Radius products in areas where there is less wind, if possible.
Metofluthrin is neurotoxic, so it's not meant to be applied directly to human skin. If you're looking for an effective way to keep mosquitoes away, Thermacell Radius is a great option.
Thermacell Mosquito Repellent Machine Review: Does it REALLY work?
The quick answer is YES. These devices really work.
Costco had Thermacell Radius on sale so I bought one to test out. Turns out it's everything you need to keep mosquitoes away with the simple push of a button. Plus, it's compact, rechargeable, and TSA-approved. 
The Radius provides a 20-foot zone of advanced mosquito protection. Additionally, the Radius is rechargeable and features a 6.5-hour battery. Plus, the Thermacell Radius comes with 12 hours of mosquito repellent included.
It's been independently tested and EPA reviewed for safety & effectiveness, the Thermacell Radius repels mosquitoes, including those that may transmit Encephalitis, West Nile Virus, and Zika Virus. So, if you're looking for an easy-to-use and effective way to keep mosquitoes away, the Thermacell Radius is a great option!
Better yet, it's pet friendly (and human-friendly, too).
How does it compare to other mosquito repellants?
The Thermacell Radius is the best mosquito repellent because it actually works. The repellent cartridge lasts 40 hours (12-hour cartridges are also available), and it's nearly as good at stopping mosquitoes from bothering you as a full application of a spray repellent.
Plus, it's easier to use than other spatial mosquito repellents. So if you're looking for a mosquito repellent that actually works, the Thermacell Radius is your best bet.
Our Test and Use Case
We work on this blog and YouTube channel after the kids go to bed. Often, I spend time in the garage putting together eBikes.
In the winter, obviously, mosquitos aren't a problem at all. But in the summer – they are – BIG TIME.
It also get very warm in the summer, so I have to open the garage doors if I don't want to sweat like a pig (mosquitos also love carbon dioxide, so more sweat = more carbon dioxide production).
After the sun set, I opened up the garage doors and I set up the Thermacell and let it "do it's thing" (as the not-so-cool kids say) for 15 minutes, per the instructions.
After an hour, I had not seen a single mosquito. Not one. And, I was surprised how well it worked because there were quite a few buzzing around before I turned on the Thermacell Radius.
I also did not notice any scent coming from the device, which is great because some mosquito repellents can be quite stinky (not to mention unhealthy).
To test it out further, I went outside the next day without the Thermacell Radius to see if mosquitoes would bite me. They did – within seconds of being outside. So, yeah, this thing works!
The day I tested it out, the only time I felt a mosquito was when I was setting up the Thermacell for the first time.
That's pretty remarkable.
Other Thermacell Device Options
Thermacell also has some really cool options like their LIV System – which is a super smart mosquito repellent system.
The Thermacell LIV is the first smart mosquito repellent system of its kind. It's a backyard staple for entertainers, smart home enthusiasts, and anyone who wants to enjoy a calm evening outside without mosquitoes ruining it.
The Thermacell LIV Smart Hub powers and controls up to five repellers, connecting to your home network unlocks LIV+ features.
Repellers are points of protection. Place these near areas you use most to protect larger, or multiple areas. Repellent keeps the mosquitoes away, and cartridges placed in repellers create protection zones that repel mosquitoes. Thermacell's LIV is the perfect addition to any backyard!
The Donwside of Thermacell Devices
There are only three downsides of the Thermacell Devices:
They take about 15 minutes to full "work"
You have to purchase repellant refills – that are about $18 for 36 Hours of protection
It doesn't work as well in windy conditions (but neither do mosquitoes!)
However, if you're going to spend time outdoors, Thermacell is worth the investment – because it actually works!
Plus, Thermacell offers a 100% satisfaction guarantee. So if you're not happy with your purchase, you can return it for a full refund.
We highly recommend Thermacell devices to anyone who wants an easy-to-use and effective way to keep mosquitoes away.
Thermacell Review Verdict: Thermacell Mosquito Repellent Machines Really WORK!
It works so well, we're happy to give it the We Tried It seal of approval!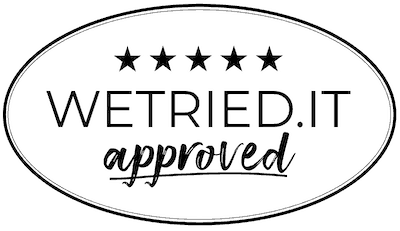 Yes... it really works.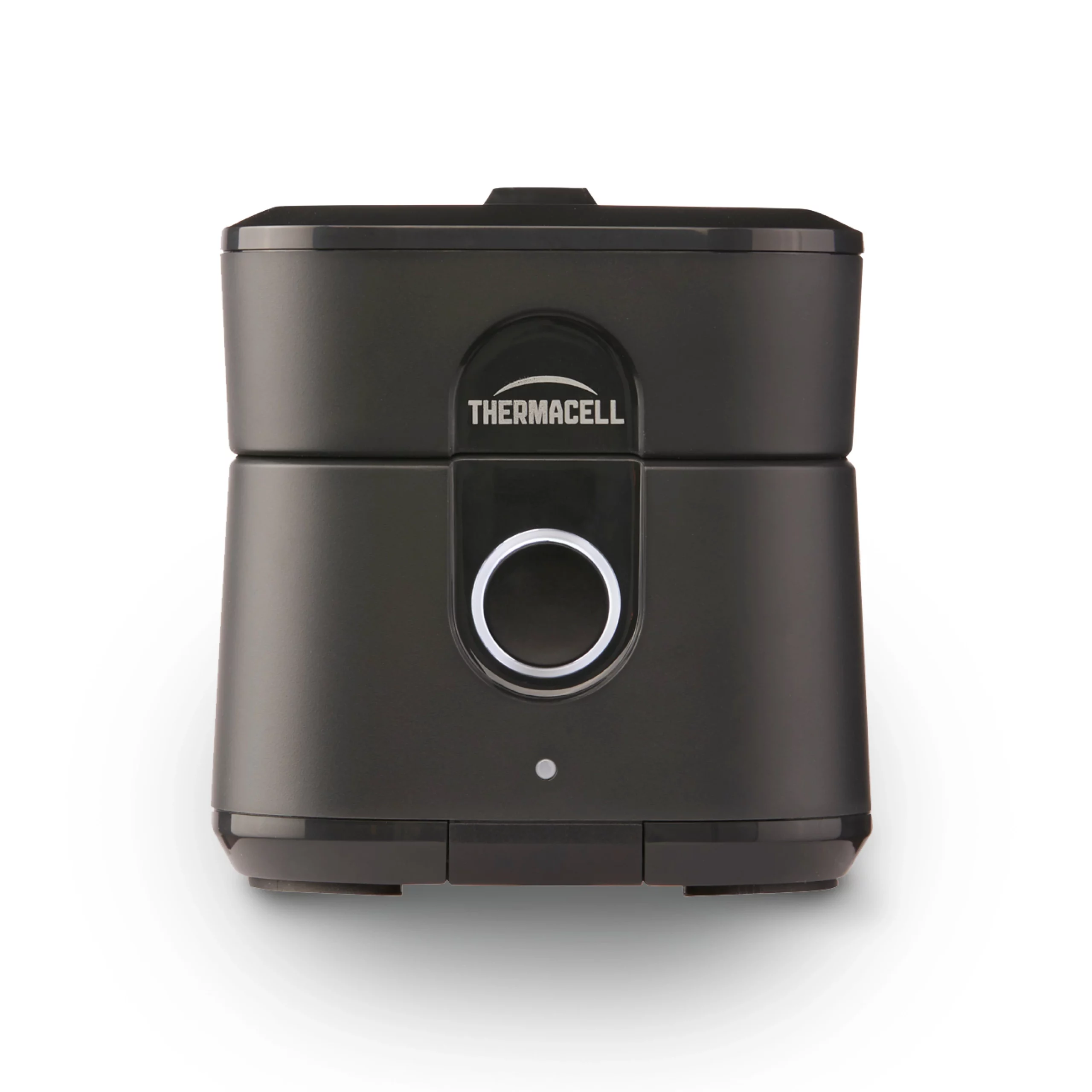 Thermacell Mosquito Repellents
I know, it sounds too good to be true. Give this Thermacell Radius 15 Minutes to set the zone and you'll be mosquito-free for hours. No mess, no smell, and silent.
Buy Now
We might earn a commission if you make a purchase, at no additional cost to you.
We tested out the Thermacell Radius, from Costco. It is easy to use and provides hours of scent-free, mess-free, DEET-free mosquito defense. Compact, rechargeable, and TSA-approved, Radius is everything you need to keep mosquitoes away with the simple push of a button. The Radius provides a 20-foot zone of advanced mosquito protection. Features a 6.5-hour battery – can charge while operating to extend run time. 12 hours of mosquito repellent included.
Other Thermacell FAQs
Is Thermacell effective against mosquitoes, gnats and flies?
Yes. Thermacell Mosquito Repellents can effectively protect against many flying pests, such as: mosquitoes, gnats or black flies (house flies).
Does the Thermacell Mosquito Repellent Device make noise?
No – it's actually silent. You can't hear anything when the system is running.
How long does the Thermacell Mosquito Repellent last?
It depends on the unit – for example, the Thermacell Radius can operate for about 4 hours with the built-in battery. Other devices, like ones powered by butane, are limited by the butane power (12 hours) and the small mats (last about three hours – four hours).
Is thermacell safe for pets?
Yes, the thermacell mosquito repellent is safe for both humans and pets. In fact, it's a great way to keep your furry friends safe from those pesky mosquitoes! So go ahead and enjoy your summer time outdoor activities without worry!
How much coverage does each thermacell unit cover?
It really depends on the product you're using and the mosquito density in your area. But generally speaking, each Thermacell unit provides a "dome" of protection that is about 15 feet in diameter.
Thermacell has been shown to be highly effective in repelling mosquitoes. In fact, many people use them while they're camping or spending time outdoors to keep those pesky mosquitoes away!
Does Thermacell really work?
There's no doubt about it, Thermacell really works! We've tried just about every mosquito repellent out there, and this is by far the best. Not only does it keep the mosquitoes away, but it also doesn't have that nasty chemical smell that some of the other repellents have. Plus, it's really easy to use – just turn it on and go! If you're looking for a reliable, effective mosquito repellent, Thermacell is definitely the way to go.