We love Allbirds (read our full Allbirds Review) on We Tried It! We just got our hands on the brand new Tree Pipers and are here to give you our honest Allbirds Tree Piper Review!
Top Pick
Tree Piper
Mr. We Tried It's favorite Allbirds
Soft, comfortable
Tree-fiber is breathable
Comes in a variety of different colors
Washable
Made from Sustainable Materials
We love the Allbirds Tree Piper Shoe. They combine the best of the Wool Allbirds with the breathability of Tree Fiber AND the look of a classic shoe. They are machine washable and look great.
Allbirds Tree Piper Shoe: A shoe… made out of trees?!
As the name implies, Allbirds Tree Piper Shoes (and all of their "tree" shoes) are made out of trees! This sustainable and environmentally friendly company has never cut down an old-growth tree to make its eco-friendly footwear.
Specifically, they are made from the Eucalyptus Tree. Who knew, right? This fiber is lightweight and also is machine washable, too. The Allbirds Tree shoes are made from TENCEL™ Lyocell, which is lightweight and machine washable. If you think that the idea of bark will make your feet get a splinter, then have no fear. It doesn't look like bark at all, instead, it looks like this: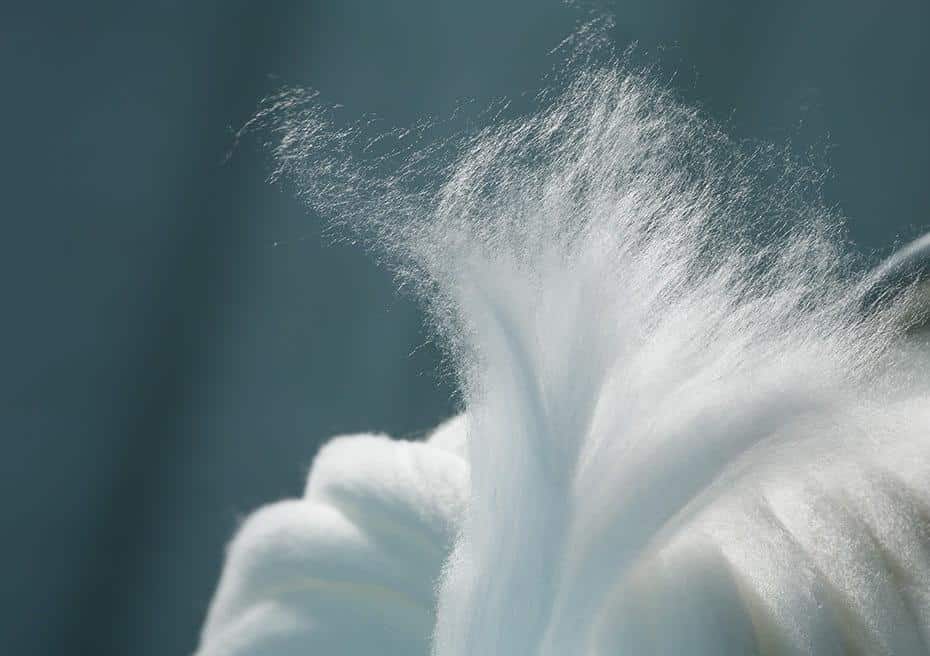 What's the best part about these Tree Pipers? The Merino Wool sole provides softness and moisture-wicking. Plus, it also has odor resistance so there are no worries of smelly feet when running around all day!
As you can see in the image below, from our Tree Runner Review, the Allbirds are made of a fiber of the tree that allows for a lot of air to pass through the shoe. It's unique because you get the feeling of breathability with the softness of the Merino Wool. But it's awesome!
The first thing you might be thinking is, "Are the Allbirtds Tree shoes" cold? I don't think so. I wouldn't wear them in the snow or outside in cold weather for very long, but the wool inside keeps your feet nice and warm.
What about the sole?
Not only is the upper of the shoe made from natural materials, the sole is made in a unique way, too.
Not only is the upper of the Piper Shoe made from natural, sustainable materials. The sole is, too. The Brazilian sugarcane midsole is called SweetFoam®, which is made with the world's first carbon-negative (you read that correctly, not neutral, carbon NEGATIVE) green EVA.
What is EVA? It's a tough and lightweight material that can be easily molded into any shape.
EVA stands for Ethylene-Vinyl Acetate, an elastomeric polymer with flexible properties like rubber.
Other Allbirds: How does it compare?
We have a ton of pairs of Allbirds in our home, from the SMALLBirds (get it, SMALL – Birds…) to the original one that started them all, the Wool Runner to the unique Tree Skippers to the Mizzles (read our Mizzles Review and Smallbirds Review). We've even given you our Allbirds Running Shoe Review. So, we have a lot to compare these Tree Pipers to.
These might be our new Allbirds for a couple of reasons:
1. We love the Tree Material.
As I famously misspoke in our original Allbirds Review – the Wool shoes have some issues with keeping the shape in the toe area over time. We love the Tree Runners, as we talked about in our Tree Runner Review.
I'm happy to report that the Tree Runners and the Tree Skippers keep their toe shape MUCH better than the Wool Runners.
You can see the difference over time between these two pairs of shoes. I don't wear my Allbirds Wool Runners as much because I'm worried about the toe box breaking down even more with continued use.
I've had the Wool Runners for waaay longer, but worn the Tree Runners a lot more. You can see: the Tree Material holds up better than the wool material.
2. We love the style of the Tree Pipers
I really loved the Wool Pipers when they came out, but I've been a bit hesitant of buying more wool. I just like the Tree Material that much more!
But I did like the style of the Pipers more than the Runners. The Piper style is a more classic shoe design that we really like.
3. The Piper Stability
Before today, the Allbirds Tree Skipper was my go-to summer shoe. I liked how it was white – and washable.
However, there wasn't much support to the Tree Skipper. It was a fine summer shoe, but the upper was very loose, just because of the design.
I still like the Tree Skipper, but I like how the Tree Piper has a bit more structure and overall stability to the shoe.
Inside the shoe
Inside the show, it is a little different than other Allbirds: it has an extension of the tongue. This makes it really easy to put on (and not get your little toe stuck in the side, like some of the other pairs).
To Sock… or not to sock… that is the question.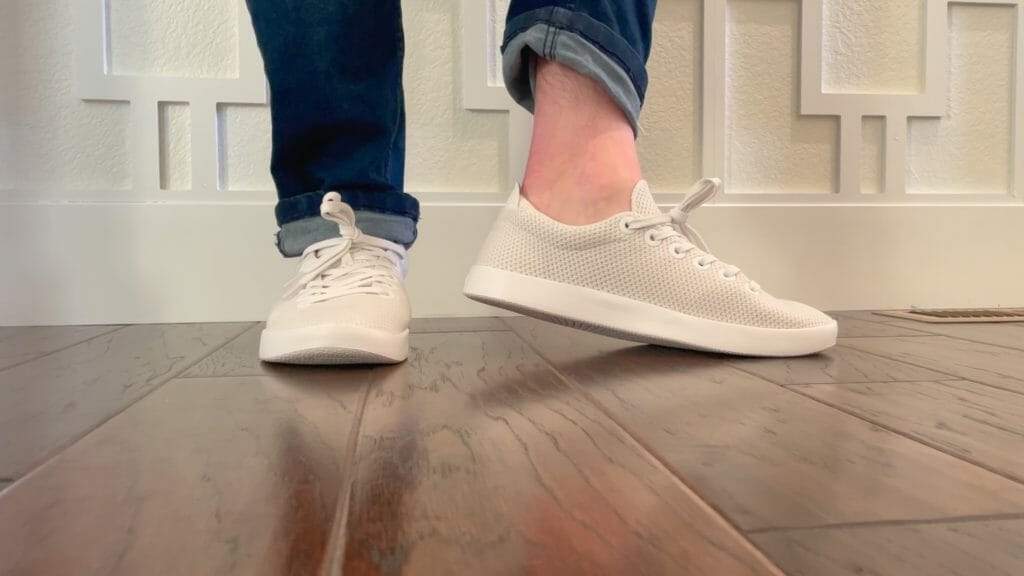 The Tree Piper, like all Allbirds, can be worn with or without socks. That's one of our favorite parts about Allbirds and what made us look into Allbirds in the first place!
It's also a huge reason our kiddos love Allbirds (actually, Smallbirds), so much, too. Read our full Smallbirds review.
Allbirds Tree Pipers: What don't we like?
This is super, duper small, but I wish Allbirds had a more "bright" white available for the Tree Piper. We don't wear a bunch of crazy colors or anything. The white available on the Tree Piper is called Kaikoura White.
You can see that Allbirds also has a brighter white, called "Chalk," available in the Tree Skippers. The difference is super small, but we prefer Chalk over Kaikoura.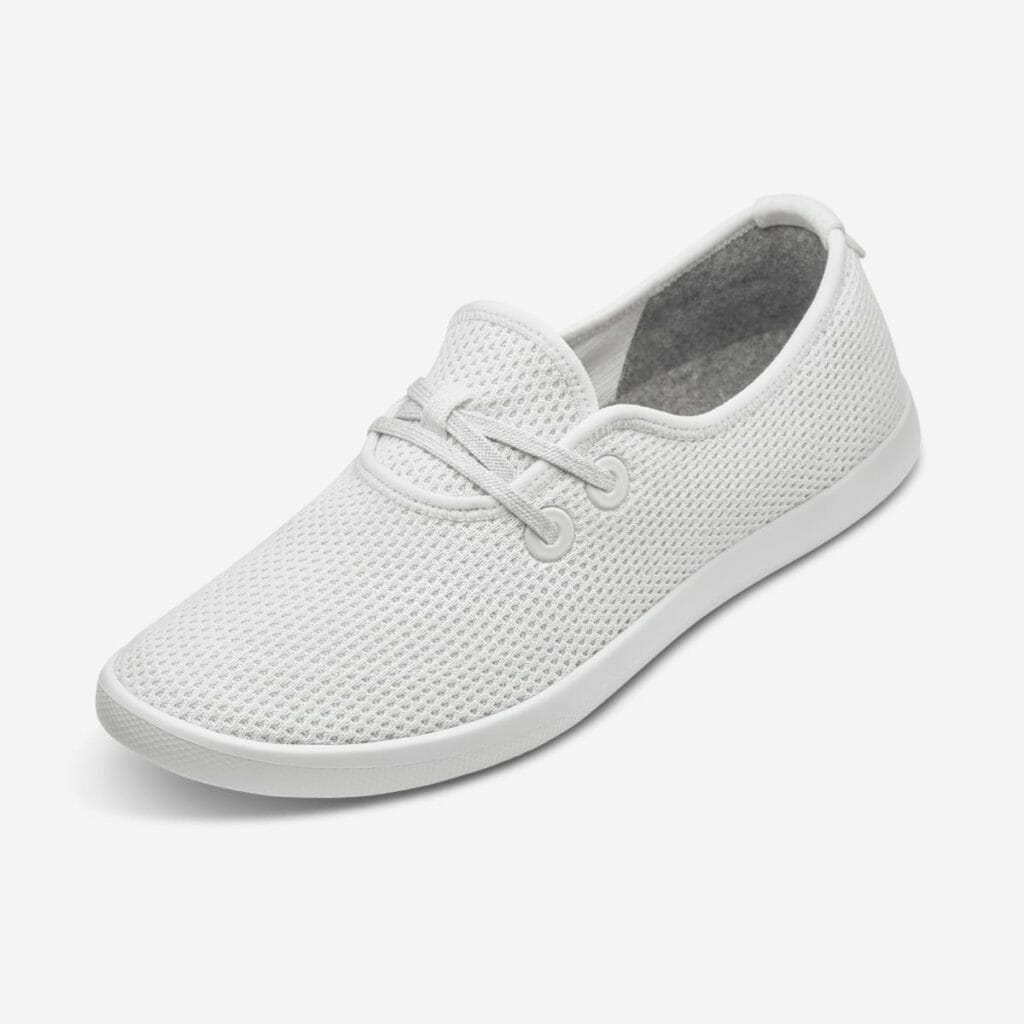 How to Style the Wool Pipers
The Wool Pipers have a great casual cool vibe to them.
Another great shoe in white
As I've mentioned several times, these are a great pair of shoes to get in white because they are washable! Seriously!
I've worn my Tree Skippers all through Disneyland and beyond.
Just do not try and bleach Allbirds! Trust us on this! They will turn an odd pink color. See our full instructions on how to wash Allbirds.
Wool Pipers vs. Tree Pipers
In our best Allbirds guide, we talk a lot about wool vs. tree runners. The short story is this: no matter what pair of Allbirds you pick, you are going to have comfortable shoes.
As with so many things in life: it all depends on what you are looking for.
The Wool Piper Shoes are better in cool temperatures and Tree Piper Shoes are best for warmer temperatures. They can both be washed and both look great.
Allbirds Tree Piper Review: The Final Verdict
Top Pick
Tree Pipers
We Tried It Approved!
This may be our new favorite pair of Allbirds! We love the Tree Runners, but like the style of the Tree Pipers even more.
As we've mentioned many times (and I'm sure we'll mention it again) we love Allbirds! The Tree Pipers are no different in this sense.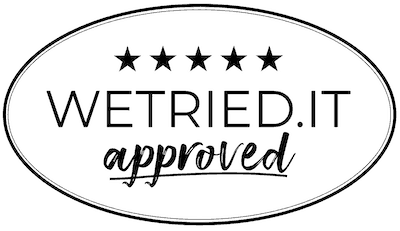 Want something that is just as cool as the Tree Runners, but looks even cooler? Then check out the Allbirds Tree Pipers.
Want to know which Allbirds are the best? We compare the Allbirds Tree Runner vs. Tree Dasher and many more!