If you are a fan of We Tried It, you know that we love Allbirds. We've even put 8 pairs of Allbirds to a multi-year test. Also, make sure to read our full Allbirds review.
When news came that Amazon had made a pair of Allbirds knockoffs, we had to put the Amazon Allbirds Copy to the test!
Amazon allbirds knockoffs: what's the big deal?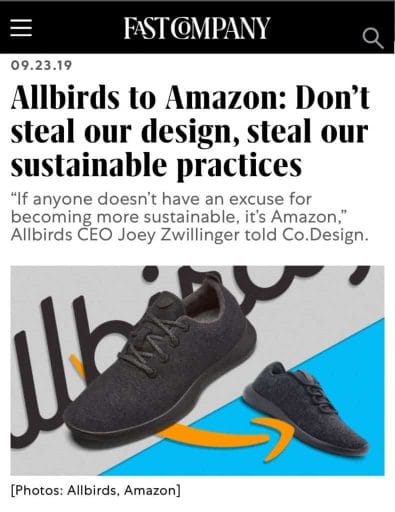 First, you need to know that Amazon has been accused of copying many different products – not just shoes.
Many of their copycat products are listed under the "AmazonBasics" brand. Personally, we don't have any issue with this for items like batteries (it's the same thing retailers like Target and Costco do with their house brands). We actually buy AmazonBasics batteries and cables and they are great.
However, things get trickier when Amazon starts to copy startups. Many of whom use Amazon as their main distribution channel. Furthermore, Amazon owns all the sales data and demographics from the products sold on their site. It's become such a big issue, it's turned into a 2020 Presidential Campaign issue.
Allbirds has sold direct to consumer via their website and a few select retailers (like Nordstrom for a limited time). This is the first time I've seen Amazon copy a startup without them selling on the site, but I'm sure it's happened.
That's what makes the Amazon Allbirds such a big deal.
What are the Amazon Allbirds Knockoffs?
First of all, the official name for what everyone is calling the Amazon Allbirds are actually the 206 Collective Wool Blend Sneakers. Rolls right off the tounge, right? They have the 206 Collective Wool Runner Knockoff (Women + Men) and the 206 Collective Wool Longer Knockoff (Women + Men)
At a quick glance they look like Allbirds. But there are a couple of key differences if you look closely at the Amazon Allbirds Ripoffs.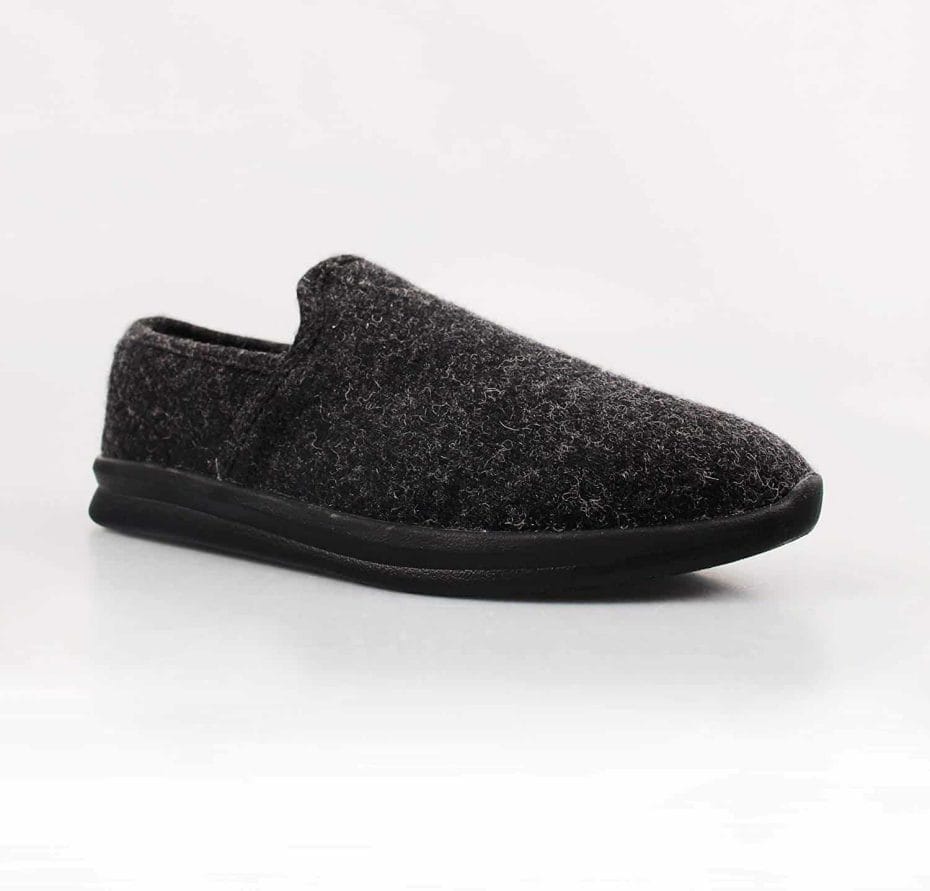 First, they simply look more "bulky." No other way to explain it. The Original Allbirds look more streamlined. The Amazon Allbirds look bulky.
The next most obvious difference is the laces. The Allbirds have a more classic lacing structure while the Amazon Allbirds have a less traditional lace structure. Amazon calls it ghillie style lacing. Notice the rectangular lacing:
We use Hickies Laces in our Wool Runners but you can't use the Hickies Laces in the Amazon Allbirds.
There is also an odd leather piece in the back of the Amazon Allbirds that are not in the original Allbirds:
Amazon 208 Collective Style: They kinda, sorta look like the not-so-cute cousin of Allbirds.
Amazon Allbirds Knockoff Review: Fit and Comfort
We didn't have a precise scale to confirm but the Amazon Allbirds feel slightly heavier than the genuine Allbirds. Not by much but enough to be noticeable.
The Amazon Allbirds were slightly more narrow than the Original Allbirds. If the original Allbirds are a 10 in comfort, we'd give the Amazon Allbirds an 8. Still comfortable but not as soft inside the shoe as Allbirds.
| | | |
| --- | --- | --- |
| | Allbirds | Amazon Knockoffs |
| Price | $95 | $45 |
| Fit | True to size | Slighty more narrow than Allbirds |
| Comfort | 9.5 | 8 |
| Weight | Very light! | Slightly heavier |
| Looks | 9 | 7 |
| Styles | Offers a wide variety of styles from Loungers to Runners to Skippers and even high tops | Wool Lounger and Wool Runner Styles only (for now) |
| Quality | 9 | 8 |
| Verdict? | Still our favorite wool shoe. | A good knockoff, for people that don't really care for style. |
Interesting to note: Amazon isn't the only one out there copying the Allbirds shoes! We found some even worse offenders on Amazon's own website. Take for example, these Urban Fox Wool shoes that look a lot more like the Allbirds Wool Runners than the Amazon ones!
With the exception of the rubber sole, they look almost identical! We haven't had the chance to check out the Urban Fox Wool Shoes, but they retail for $40.
Amazon Allbirds Knockoffs: Can you wash them?
Amazon doesn't say if you can wash their 206 Collective Shoes. However, reviews say that you can not:
Can they be washed?
Wouldn't know, they fell apart the first time I wore them. Do not buy.
We wouldn't recommend washing the Amazon 206 Collective Shoes. Here are our instructions for how to wash Allbirds.
Amazon Allbirds dups: who are they for?
This is an interesting question but we know exactly who the Amazon Allbirds are for: the person that wants comfortable shoes but doesn't want something as stylish as Allbirds. One of our friends bought a pair for their Dad. That's exactly who this product is for: you Dad.
Nothing against Dads at all but these are super affordable at $45, comfortable and look almost as good as Allbirds. 80% of the comfort and style for 50% of the price.
For everyone else, we recommend Allbirds! The original, the classic. Here's where we've found the best price on Allbirds.