We love Allbirds (read our full Allbirds Review) on We Tried It! But we realized that we've never talked about the Allbirds Tree Runners. So, let's dive into our Allbirds Tree Runners Review: are they the best Allbirds out there? Let's go.
Top Pick
Tree Runner
Mr. We Tried It's favorite Allbirds
Soft, comfortable
Tree-fiber is breathable
Comes in a variety of different colors
Washable
Made from Sustainable Materials
We love the Allbirds Tree Runners. They combine the best of the Wool Allbirds with the breathability of Tree Fiber. They are machine washable and look great.
Allbirds Tree Runners: What are they made of?
As the name implies, Allbirds Tree Runners (and all of their "tree" shoes) are made out of, you guessed it, trees! Allbirds has always committed to making their shoes from sustainable materials – they aren't out cutting down old-growth trees to make their sustainable shoes.
Specifically, they are made from the Eucalyptus Tree. Who knew, right? This fiber is lightweight and also is machine washable, too.
If that makes you think of splinters in your feet, have no fear. Technically, the Allbirds Tree shoes are made of TENCEL™ Lyocell – which I'd never heard of before. It doesn't look like bark at all, instead, it looks like this:
This makes the shoes moisture wicking and odor resistant, too.
One of the best parts of the Tree Runners is that they still have the Merino Wool sole inside of the shoe that Allbirds has come to be known for.
As you can see in the image below, the Allbirds are made of a fiber of the tree that allows for a lot of air to pass through the shoe.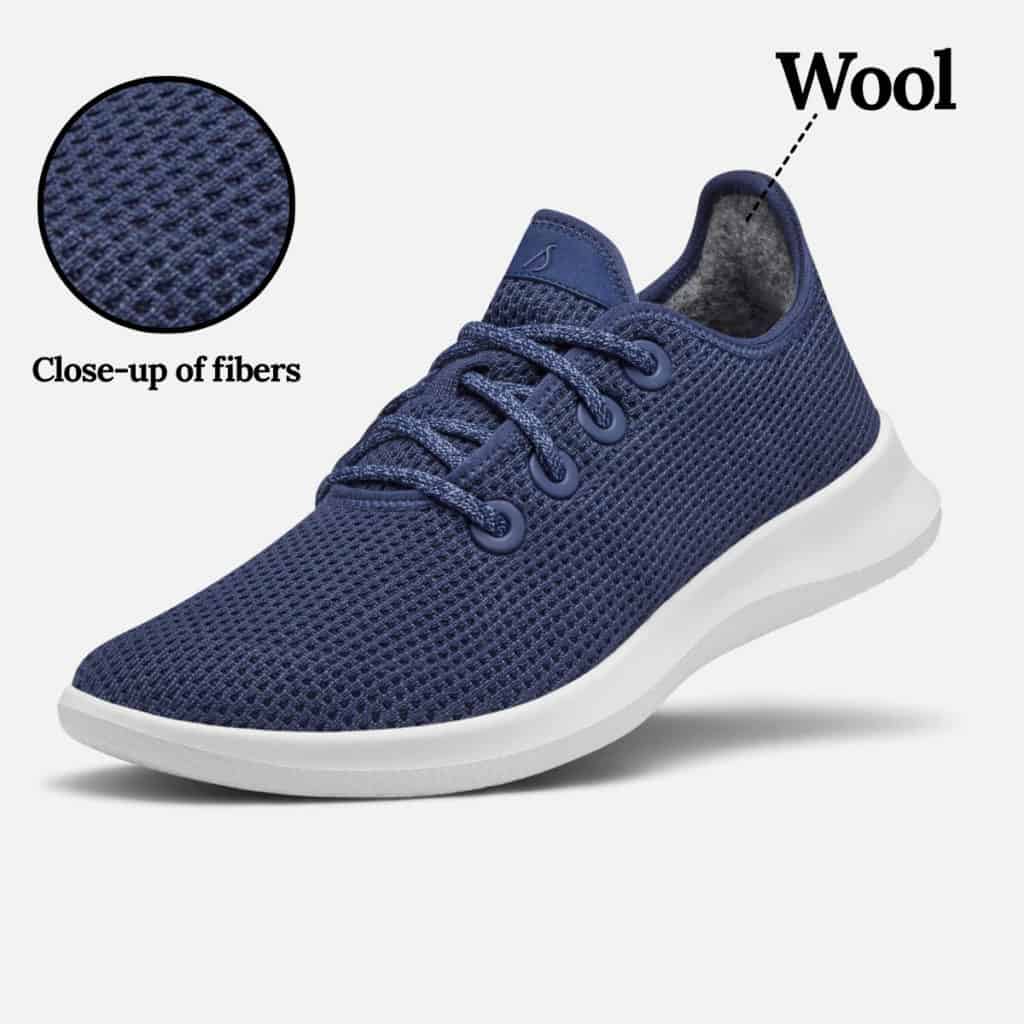 The first thing you might be thinking is, "Are the Tree Runners" cold? I don't think so. I wouldn't wear them in the snow or outside in cold weather for very long, but the wool inside keeps your feet nice and warm. I don't feel a "breeze" in these shoes.
The sole of the shoe
Not only is the upper of the shoe made from natural materials, the sole is made in a unique way, too.
The sole of the shoe is actually made from natural materials, too. Their Brazilian sugarcane midsole is called SweetFoam®, which is made with the world's first carbon-negative green EVA.
What is EVA? EVA stands for Ethylene-Vinyl Acetate. That is an elastomeric polymer that produces materials that are "rubber-like" in softness and flexibility.
How do these compare to other Allbirds?
We have a ton of pairs of Allbirds in our home, from the SMALLBirds to the OG Wool Runners to the Tree Skippers to the Mizzles (read our Mizzles Review and Smallbirds Review). So, we have a lot to compare these Tree Runners to.
For Mr. We Tried It – these are simply my favorite Allbirds for a couple of reasons.
As I famously misspoke in our original Allbirds Review – the Wool shoes have some issues with keeping the shape in the toe area over time. In both of my Allbirds made with Trees, I'm happy to report that the Tree Runners and the Tree Skippers keep their toe shape MUCH better than the Wool Runners.
You can see the difference over time between the two pairs. Frankly, I don't wear the Allbirds Wool Runners as much because I'm worried about the toe box breaking down even more over time.
The Tree Runners have held their shape a lot better than the Wool Runners. While I've had the Wool Runners longer, I've worn the Tree Runner 3-4x more than the Wool Runners.
Long story short: the Tree Material holds up better than the wool material.
Socks or no socks?
The Tree Runners, like all Allbirds, can be worn with or without socks. That's one of our favorite parts about Allbirds.
In fact, our Tree Runners are the shoes we most often grab in the mud room – to head outside. It's super easy to slip a pair on… without socks.
It's also a huge reason our kiddos love Allbirds (actually, Smallbirds), so much, too. Read our full Smallbirds review.
Allbirds Tree Runners: What don't we like?
If we had to pick something we don't like about the Tree Runners – it's REALLY, REALLY small. I have the "Nikau Concrete" Allbirds Tree Runners, which aren't available anymore. They were supposed to be a grey color – and they are grey, but just KINDA grey. They almost have a purple-ish tint to them. It looks like they've updated the color to Mist, which looks like more of a true grey.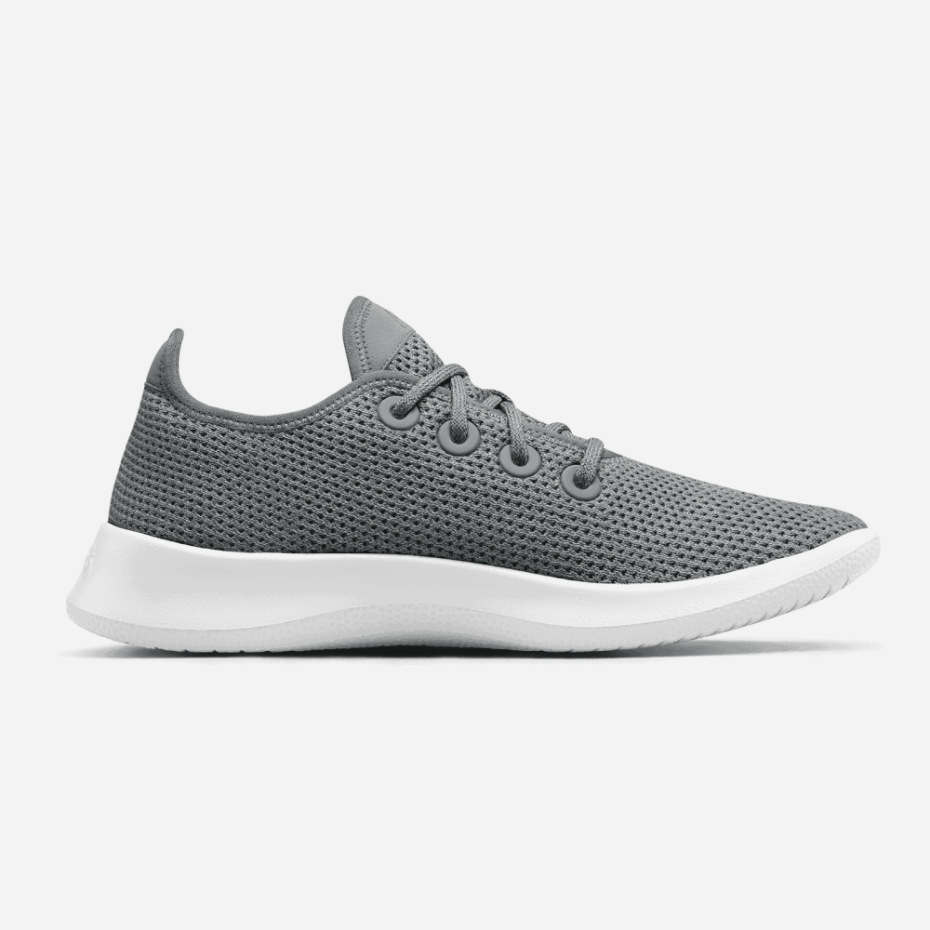 The one thing that is great about the Wool Runners is that the color isn't consistent across the shoe – so it can go with many different colors. For example, I love my Myles Tour Pants in Slate (make sure to read our full Myles Tour Pants Review, too).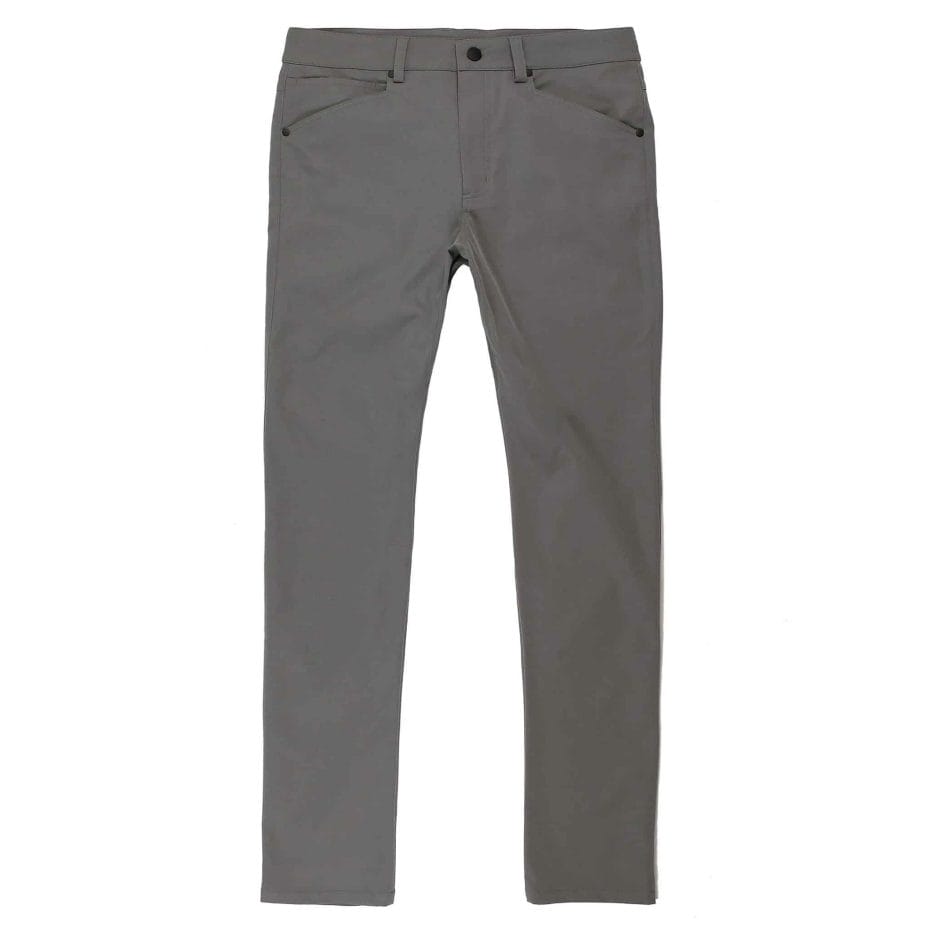 They don't go well with my Nikau Tree Runners, but they go great with the OG Allbirds – the Wool Runners.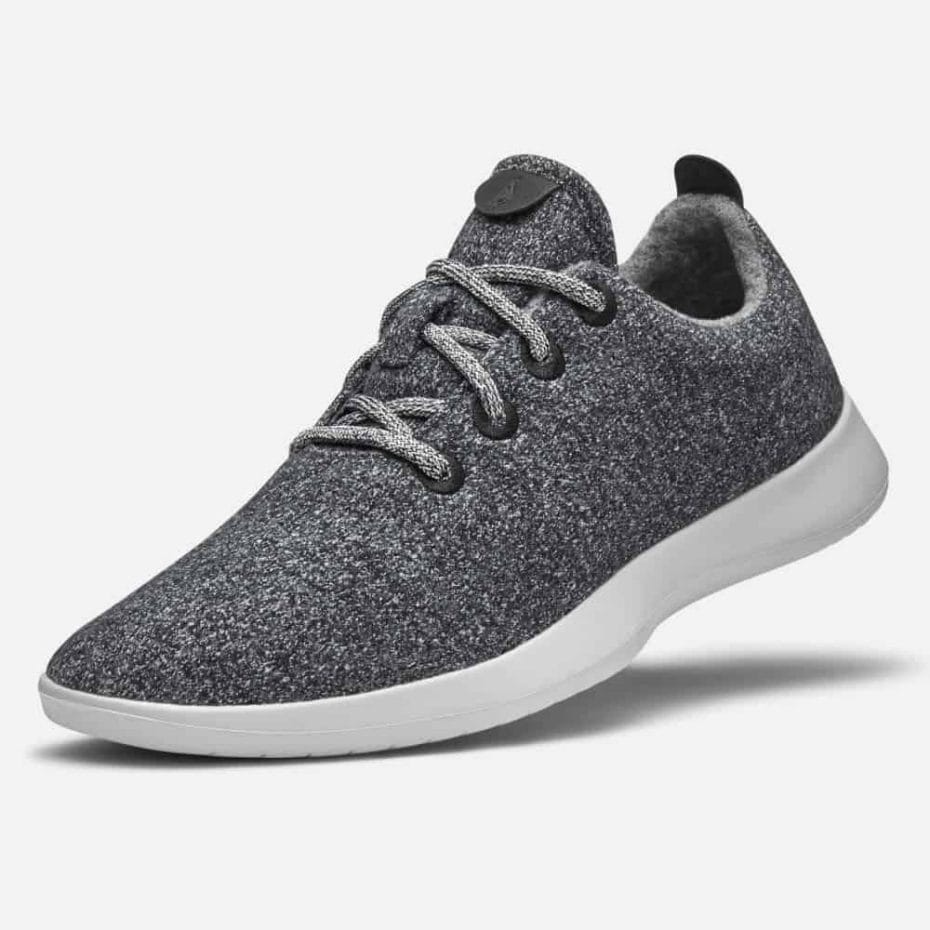 Allbirds Tree Runners Review: How to style
The Allbirds Tree Runners go with just about anything that is more on the casual side. Mr. We Tried It frequently wears his Allbirds Tree Runners with his Duer Jeans or ABC Pants (read our Duer Jeans Review – also check out our Perfect Jeans Review for a good alternative). During the summer, these shoes are perfect to wear with shorts, too.
Tons of colors now available
The Allbirds Tree Runners now come in a variety of new colors.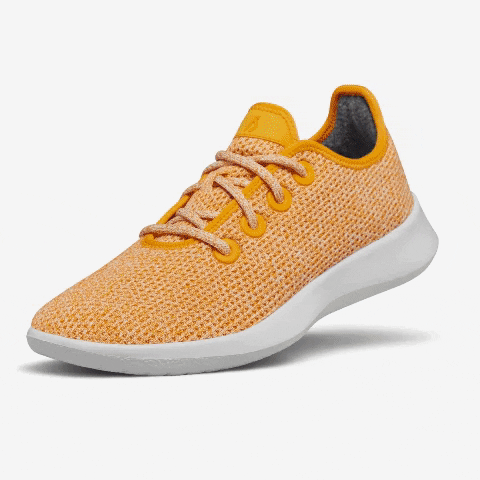 They have slightly different colors for Men and Women and they are updating them all the time. So check out the available styles for both Men and Women.
Personally, we're excited they have the Tree Runners available in white (aka "chalk") now:
There's a reason why we love to get Allbirds in White!
The best shoe in white
Even better, during the summer Mr. We Tried It can be seen wearing the other main tree style from Allbirds – the Tree Skipper. These are very similar to the Allbirds Tree Runners but are lighter-weight and don't offer as much support as the Tree Runners.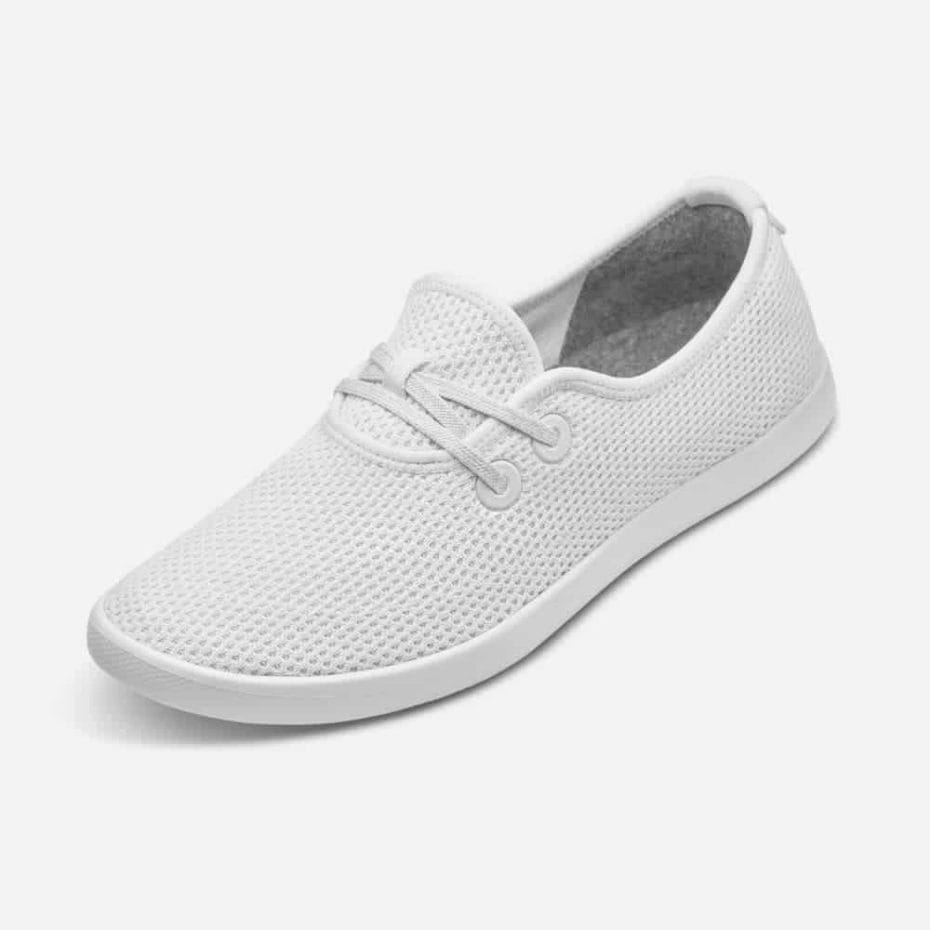 Just do not try and bleach Allbirds! They will turn an odd pink color. See our full instructions on how to wash Allbirds.
Wool Runners vs. Tree Runners
In our best Allbirds guide, we talk a lot about wool vs. tree runners. The short story is this: no matter what pair of Allbirds you pick, you are going to have comfortable shoes.
The best pair of shoes depends on what you are looking for. Wool Runners are better in cool temperatures and Tree Runners are best for warmer temperatures.
Allbirds Tree Runners Review: The Final Verdict
Top Pick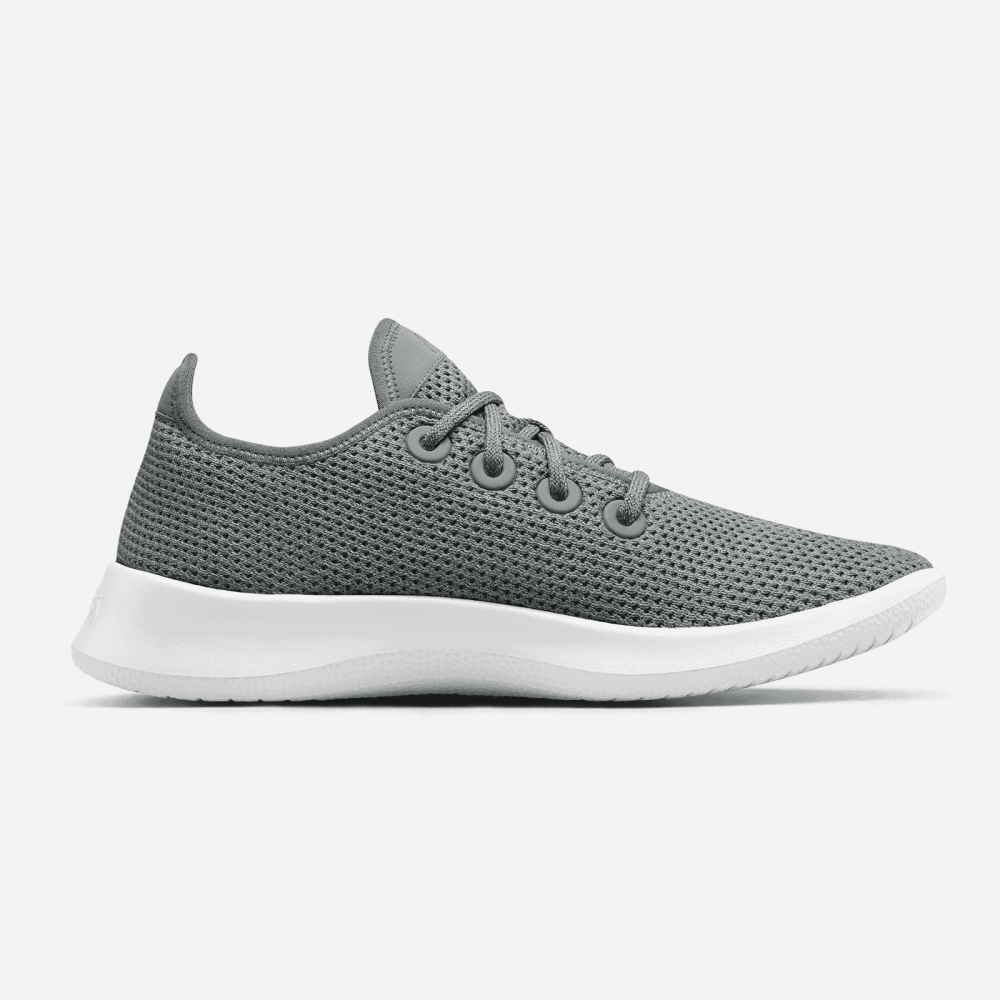 Tree Runners
We Tried It Approved!
One of our favorite pairs of Allbirds – especially during the warmer months. This shoe is cool, comfortable, and machine washable. Don't miss it!
As we've mentioned many times, we love Allbirds! The Tree Runners are no different. Mr. We Tried It thinks they are the best Allbirds Shoe. Mrs. We Tried It likes the Tree Runners, too – but doesn't currently own a pair.
If you are looking for a versatile, casual shoe, you can't go wrong with the Allbirds Tree Runners – they are comfortable, stylish, lightweight and are even washable. We're proud to give the Allbirds Tree Runners our We Tried It Approved stamp!
Want to know which Allbirds are the best? We compare the Allbirds Tree Runner vs. Tree Dasher and many more!