We've got the Amazon Alexa Smart Devices, Alexa-Enabled Car Speakers and even an Alexa Powered Microwave (yes, that's true). But do we really need an Amazon Fire TV? Like a TV, made by Amazon? Keep reading our honest Amazon Fire TV Omni Series Review.
Meet the Omni Series TV
The first TV built by Amazon – $299
Built-in Amazon Alexa Capabilities
Always updated
Great picture quality
Easy to set up
Control your TV with your voice
Amazon Omni Series Video Review
Amazon Fire Omni TV Review: What we were looking for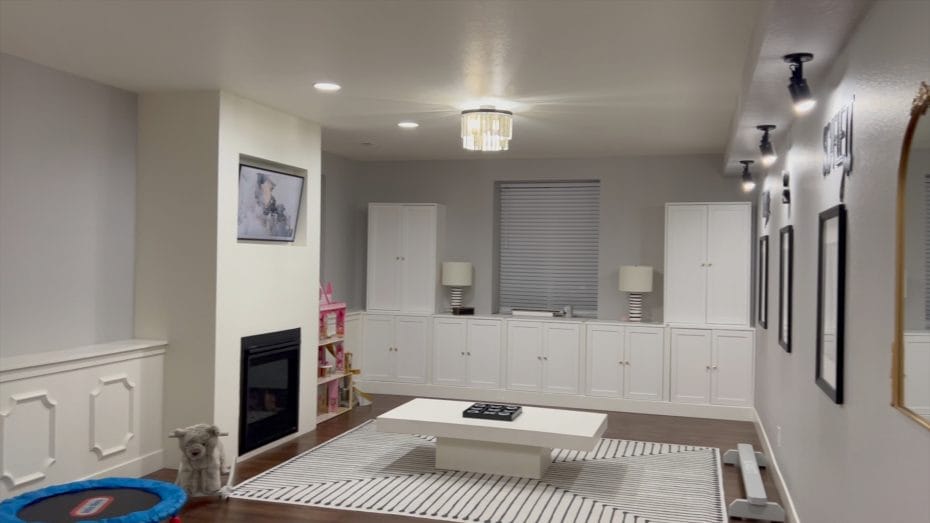 We were looking for a great smart TV for our basement, in the kid's play area. We were really intrigued by the Omni Series because it promised built-in Alexa, hands-free control AND decent video quality.
We are not Audiophiles or Videophiles, we simply like a great-looking picture in a wide variety of light. Our eyes (and ears) are fairly tuned, but in today's online review, it seems like you never get someone's opinion in the middle. Someone that cares enough about what the picture looks like but is not sitting in the same pitch-black cinema or lab.
We are just normal people who want to enjoy some Football Games on our TV, but also let the kids play around with it without worrying about them breaking something expensive. I have no idea what Dolby Vision is or what Dolby Vision is for. I have barely know what local dimming is – but if you want a super technical review, then check out another review.
Every piece of technology needs to be easy to use for me (Mr. We Tried It) AND Mrs. We Tried it.
Why we picked this TV
We really liked the premise of this TV being able to be used without a remote, especially in a kid's room.
How many times have you wanted to queue up a show and haven't been able to because you can't find the remote? We hoped to solve this problem once and for all.
Amazon said the built in microphone allows you to control the TV and the Fire OS with voice control only. Does it work this way? Let's keep going…
A quick note on privacy
Some people might be worried about the built in microphones used for the Amazon Voice Commands and your tv listening to you.
The good news is that there is a physical switch that can turn off the built in microphones with the touch of a button.
The Amazon TV also has a prominent blue indicator to show that it is listening.
Don't worry, it only turns on after using one of the Alexa Voice Commands (waking up "Alexa" by saying "Alex"). You won't see it while watching movies, but you would see the red light showing that it is off.
Where we placed the Fire TV Omni Series
We have a giant 85 inch TV in the media room, and frankly, I ended up watching Puppy Dog Pals or something crazy like that when I want to watch a football game. So I ended up watching a football game on my phone, which is silly when you have this big 85 inch TV.
We really wanted a fireplace in the basement, because basements always seem to be a little cold. So, we put this TV right above the Fireplace.
We know this TV is higher than it should be, but that's because it has to be for code for the TV or for the fireplace and everything else like that. So don't comment that it's up too high. We know that it's also why it's tilted down quite a bit.
Let's Test the Amazon Alexa
As I mentioned, we wanted the Amazon Fire TV with built-in Alexa, because we wanted it to work without a remote eye where kids could use it. We hate needing to find the remote. So, let's test it out.
"Amazon, Turn on TV"
Humm… that's not right.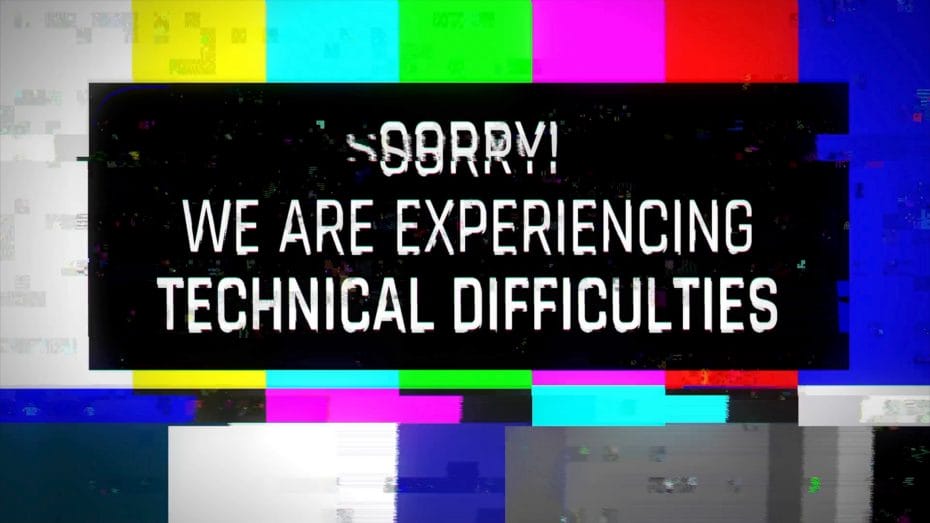 It did not work that time. Let's try again, "Alexa, turn on TV."
Hmm. It's very interesting. Alexa, turn on. That's weird. It worked before. One more try…
"Alexa, turn on fire TV."
"Hey, Alexa, turn on fire TV."
That's super weird. Why is it not working. Let's check it out.
How to fix an Omni Fire TV that won't turn on
All right. That was weird. I just tried to show you how awesome this Omni Fire TV was and it did not work.
I actually wasn't able to even turn it off and turn it back on. There was nothing wrong with their network settings. I had to turn off the TV at the circuit breaker, which fixed our issue with the Fire TV Omni not turning on.
So that was kind of weird, a downside to not having a remote that works all the time, but you can use this TV from off. Let's try it again to say something like "Alexa, turn on Puppy Dog Pals."
Hum… nothing worked again.
The key to getting the Fire TV Omni to understand you
Okay, let's try this again. "Alexa, play Puppy Dog pals on the Disney plus app."
Alexa, "Getting Puppy Dog Pals from Disney."
The key is knowing EXACTLY what to ask Alexa for.
For example, you can't say, "Alexa, play Puppy Dog Pals," it won't know what you are asking for and may give you a ton of results.
This is an area that is always improving with Alexa, but it is still frustrating that you need to get the exact name of what you want it to play.
You still need a remote

When Alexa Works, it's pretty amazing.
But there were some really silly things that Alexa couldn't do that made us scratch our heads.
For example, while playing a TV show, "Alexa, Stop"
Nothing.
Or "Alexa, Pause."
Nothing.
I wasn't able to stop the show without using the remote.
Our hopes of being able to fully operate this TV, especially with some weird examples, were quickly laid to rest.
You still need a remote to operate this TV.
Amazon Fire TV Platform: Software Review
There are countless reviews devoted to Amazon's Fire TV Software.
It's not the best.
It's also not the worst.
In a word, it's unpolished.
Apple has made the gold standard when it comes to TV software. It may not have the latest and greatest features at all times, but as Steve Jobs would say, "It just works."
We love how easy the Amazon TV software is in comparison to the Fire TV Software.
The Fire TV Software just doesn't have the spit and polish Apple TV does. While it's greatly improved over the Fire TV, this Omni Smart TV just doesn't quite live up to the level of the Apple TV (that's why we even planned to have the Apple TV WITH the Omni Fire TV.
The Setup: Where this device shines
This device comes pre-setup. I have no idea how they do it.
You don't even need to enter your wifi passwords. You don't need to set up anything else. In fact, if you've had another Amazon TV, it will actually pull in the apps you've already installed. I actually don't know how Amazon does it.
I did some more digging, and here's what Amazon says:
Wi-Fi simple setup is a quick and easy way to create your own secure network using the internet connection on any of our supported devices like an Echo Dot or eero router. This low bandwidth WiFI provides you with temporary access so that when it's time for complete device set up, all steps can be completed in just one single session!
Amazon Fire TV Omni Review: Picture quality
Overall, the picture quality is pretty good. The picture quality in a bright room was actually really impressive.
We did notice some artifacts in the Fire TV Platform graphics (which goes back to some of our comments about the spit and polish of the Fire TV Smart TV Platform in general).
Amazon's Fire TV Platform has been criticized plenty, so we won't take any more hits at it.
But the overall picture is really good. I would grade it a B+/A- over other TVs we've tried. It's definitely an above average picture quality, even without messing with the picture settings at all.
For comparison, I have a crappy TCL TV in my office and I finally noticed some strong artifacts when watching fast-moving screens.
I was pleasantly surprised with the overall picture quality. I'm sorry that I don't have super nerdy comparisons like the TV's peak brightness or comments about the auto low latency mode, but even with fast-moving scenes, I didn't notice any artifacts.
Larger versions of this TV come with Dolby Vision, we tested out the 43″ version, which it is not an option
Let's test more Hands Free Voice Control Features
"Alexa, open Hulu."
That worked well.
What about this?
"Alexa, What live sports are going on right now?"
Alexa, "None of your favorite teams have any recent or upcoming games at this time"
Me, "All rats….Alexa, what should I watch right now?
Alexa, "Here you go."
Me, "I'm super curious. I have no idea what it is. Oh, there we go. It must've been some shows my wife was watching, which is really funny."
Sure enough, some sappy Christmas Romance TV shows came on the Fire TV Screen.
Me, "Alexa, play the first one."
Wow. It actually played the first Movie. Pretty darn impressive.
I actually was pretty cool. I'm actually pretty impressed, it did exactly that.
I don't envy Google TV, Apple, Amazon Fire TV, or others…
I don't envy any company that has to figure out how do you work with all the different subscription services? Apple has a pretty good take on it that they've done. They have a single sign-on. We use Hulu for everything.
Amazon doesn't have a similar feature. Amazon, obviously, wants you to use their services, including their Channel Subscriptions.
Like so many things with the Amazon Fire TV Omni, it depends on how "all-in" you are with Amazon.
If you use Amazon for everything, this is a really compelling package. If you are using iPhones, Apple TV's and Google's Smart TV options, it just makes things a bit more complicated.
Amazon Alexa Skills with Visuals
Another great feature of this Fire TV Omni is the ability to not only use Alexa and get Audio responses, but you can also use it to give you visual items.
For example, "what's the weather gonna be like today?"
Alexa, "The current weather is 52 degrees Fahrenheit with mostly sunny skies. You can expect more of the same today with a high of 54 degrees and a low of 29 degrees."
It's great not just to hear the Alexa voice on the Fire TV Omni, but also some visuals.
Amazon Fire TV Omni Review: Smart Home Features
Amazon has done a great job, in general with its overall smart features. The Amazon Fire TV Omni is truly built for the smart home.
The Amazon Fire TV ecosystem (and really their whole Alexa line-up – now complete with Blink and Ring), you can tell that Amazon is dedicated to making its mark on the smart home ecosystem.
To be honest, we have a CRAZY smart home set up. A could of quick highlights of our Smart Home:
3 Philip Hue Hubs – one on each floor
Over 100+ Philip Hue Lights
1 Nest Home Wired Doorbell
Countless Motion Sensors
2 Google Nest Home Hubs
3 Regular Alexa Smart Speakers
3 Samsung TVs – 2 The Frame TVs, one not a frame
3 Google Nest Wireless Cameras
Several Google Nest Cameras
Orbi Mesh Wifi System
6 Apple TVs
Chamberlain MyQ Smart Garage
Vivint Security System
August Smart Lock and Keypad
Mac Computers
iPhones + iPads
In short, our home is pretty darn smart.
We do have our home MOSTLY automated. We don't have to use many controls for anything – which is what you want from a smart home.
For example, our lights turn on and off based upon the time of day and motion, etc.
The only time we have to use "special" controls is when we need to turn something off that isn't super predictable. Like turning the lights dimer if we want to, or for special occasions like Christmas or Parties.
What The Amazon Fire TV Works With
Amazon has a whole page dedicated to the different devices that work with the Amazon Fire TV.
From the typical smart home devices like Smart Plugs and Smart Lights, the Fire TV platform works with so many things. For example, it even has an Amazon Alexa powered Microwave. Yes, you read that correctly, an Alexa Microwave.
Fire TV Omni: Works with Nest Cameras
To be honest, the first time I tested the Amazon Fire TV Omni, I had no idea if it would work with the Nest Cameras.
I named my Nest Camera on the front porch, "Patio," so I could easily find it.
One quick tip: make sure to name your smart devices what you would call them. It's one of the hardest issues to overcome with any Voice Assistant (Google Assistant, Alexa or Siri) – what do you call things like your lights or cameras? The Smart Assistants can't read your mind (at least yet), so it's important to name your devices what you would refer to them as.
I tried, "Alexa, show me Patio."
I named it Patio to make sure if could find it (and I knew I had nothing else named patio). Sometimes, if you have a room or group named "Front Porch," it will just show you the a screen with the status of all of those devices, not the camera.
That's why I named this Camera "Patio," – just to make sure I could find it.
It took the Fire TV Omni a couple of seconds to open the Nest App.
Then load that camera, and…
There's a view of our porch. That's pretty cool. You can even do picture and picture.
Just tell Alexa to do picture in picture or Maximize the Camera.
Overall Speed of the Amazon Fire TV Omni
I was actually impressed at how smart and fast this TV is.
It's not perfect. Smart technology is not perfect by any means on any device.
As I mentioned you need to make sure you name all your devices exactly what you're going to call them by. But when the Amazon fire TV does work exactly like you think it's going to you, it's pretty darn amazing.
The Amazon fire TV Omni was a lot faster than previous Amazon fire TV stick that I have tested, but not as fast as something like the Apple TV. The Apple TV is much faster and I don't know the exact processing power of the fire TV that the Apple TV has to be way faster.
Once again, the fire TV is much improved over previous generations but it's still not as fast as something like the Apple TV if the Apple TV is a 9.5 in speed, The Fire TV Omni is probably about a 7.5.
Fire TV Omni: Always being updated and improved
Amazon even cars out this fact on the website, the fire TV Omni is always been updated great in our full video review we actually ran into an issue because the remote was being updated and we couldn't use the TV without the remote being updated. It's great that it's always improving and always getting better, my only concern would be that the software cannot keep up with the hardware built into the TV.
That's why we choose Apple TVs over the smart TV software built into TVs because you can easily replace an Apple TV but you can't replace a whole TV.
Fire TV Omni: The Apps
The Fire TV Omni had all the Apps that we use all the time, like:
HBO Max
Hulu (how we watch live TV)
ESPN
Amazon Prime Video
Spotify
Disney+
And many, many more streaming services and apps
Some people on Amazon's website complained the TV didn't have enough apps available. But I don't know why you would use something like your Cable Provider's TV app over something like Hulu. But that's just me…
If you live on Amazon Prime Video (including buying some of their Channels), this could be perfect!
Different Profiles and Parental Controls
We didn't play much with the different parental controls and profiles, since we quickly decided that we were going to return the TV, but Amazon does tout the ability to have different profiles and parental controls.
We put a PIN on our Amazon Fire TV, which copied over from the previous Fire TV we had, and that showed up we started watching anything PG-13. Pretty cool!
Why we returned the Amazon Fire TV Omni: It's THICK!
There's only one reason that we returned the Amazon Fire TV Omni: the thickness in the back of the TV.
Overall, the TV is very slim. However, there is a thicker part of the TV on the lower portion. This also happens to be where the device needed to be wall mounted (we just used a cheap wall mount from Amazon) and when we mounted the TV, it stuck out of the fireplace nook way too far.
We tried everything, different wall mounts, differ ways of hanging the TV and nothing could get this in the exact right spot.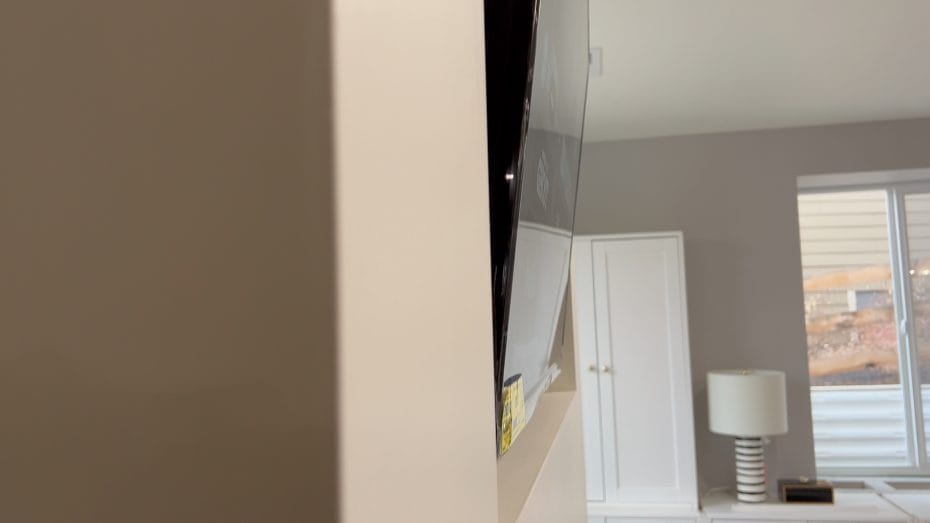 We have an almost identical space in an upstairs room with a Samsung TV (The Frame 2021, to be precise).
While I wasn't a big fan of the Samsung TV at first, it won me over for one simple reason: you can put the "One Connect Box" (this is the box that has all the inputs, hardware, etc in) separate from the TV itself.
We don't need to be super duper slim.
A lot of people cut holes in the back of their wall for their Frame TV Box, but this TV just sticks out way too far.
For that reason, we are going to return the Amazon Fire TV Omni.
It's a really tough to tell on the Amazon website, you know exactly how big this back dimension because it isn't a perfect square in the back. It's definitely thicker at the bottom of the TV and thin everywhere else – especially the top and sides.
The Fire TV Omni is a great TV with many features, but one downside is that it is quite thick in the back. This makes it difficult to mount on a wall and can stick out too far from the wall with certain mounts. It's almost impossible to tell how exactly it will mount without having it physically.
Can the TV Return itself?
Let me just see if this will work.
Me, "Alexa. Return this TV"
Alexa, "To return a product purchased on Amazon, open Amazon, go to the orders page, then choose the option to return or replace items."
Amazon Fire TV Omni Review: Who it's best for
If you are in the market for a mid-range TV and are all bought in on the Amazon Fire, Amazon Alexa universe, then check this out this TV.
We're not 100% bought in on the whole Amazon universe. We have a little bit of a mix between Siri and between Google home. As we mentioned, most of it is automated and we don't need to touch any buttons or use any voice commands to automate our home.
If you are looking for a TV that has a good – not AMAZING – picture quality, this might be for you to. It has several features that do appeal to more sophisticated used (a game mode with auto low latency mode, a variable refresh rate, dolby digital sound and much more), but it's just not a perfect TV from a picture quality standpoint.
It's also has a great Smart Home Dashboard that allows you to control all your devices in one place.
You can also pair the Amazon Fire TV Omni Series to Alexa Speakers for the ultimate home theater experience, if you really like Amazon's products.
In short, it's a solid TV.
Amazon Fire TV Omni Review: Who it's not for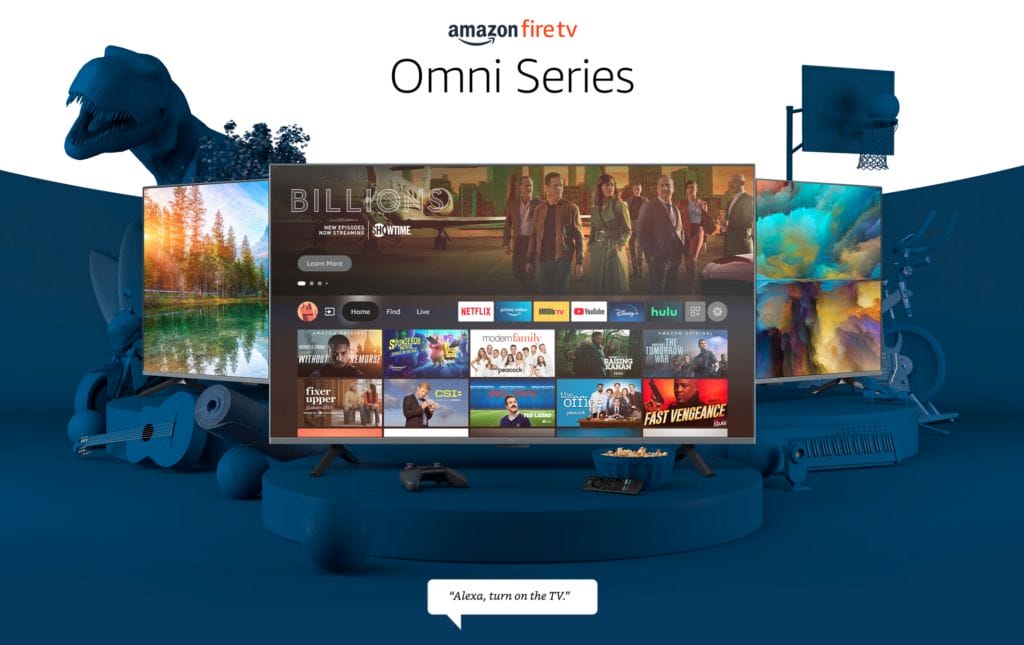 We use Apple TV's in all of our other TV's. In fact, we were planning on putting an Apple TV with this Fire TV Omni Series. That's just because we ARE 100% bought in to Apple Devices, including iPhones and iPads. This makes it really easy to use the remote on our iPhone, use Apple AirPlay and much more.
We really just like the experience of the Apple TV OS over the Fire OS. Just that simple.
The Fire TV Omni Series is also not for the person that is the SUPER DUPER A/V nerd (in the best way possible). Sure, I can tell the difference between this TV and a crappy Roku TV, but it's tough for me to tell tell the difference on something with Dolby Vision vs. without Dobly Vision, for example.
The Alexa integration is the obvious selling point of the Omni TVs, so if you don't like talking to your TV, you can save a bunch of money by getting a TV that you don't talk to.
Amazon Fire TV Omni Series Review: The Final Verdict
Omni Series Smart TV – $299
The Good
Decent Price
Good picture quality
Alexa built-in
Easy to set up
Quick delivery and returns
The Bad
Fire OS still needs improvement
Alexa isn't always perfect
Thick in the back
The Amazon Fire TV Omni Series offers a great value for someone who is invested in the Alexa ecosystem and wants to add an extra touch of intelligence to their home. It has many features that make it stand out from other TVs, but with sets starting at $299, you can definitely find a cheaper tv.
While this TV is not for us, it could be right for you. That's why we are giving it 3.75 out of 5 stars for this Amazon Fire TV Omni Review. If you have any questions about this or other TVs, please comment below and let us know!