LILYSILK Review: Silk has become so popular over the last few years. From silk pillowcases to silk clothing- it really is everywhere. The problem with silk though, is the quality! The range of quality in silk makes it very hard to purchase online.  
Enter LILYSILK, they make their silk products from 100% Mulberry Silk in Grade 6A with thicknesses from 19 momme to 25 momme.
What's Momme?
The thickness of the silk is measured in momme. This company, Lilysilk, makes their silk products from 100% Mulberry Silk in Grade 6A with thicknesses from 19 momme to 25 momme.
Lilysilk: The perfect clothes for a more sustainable lifestyle
LILY SILK toxin-free silk is also toxin free with OEKO-TEX certification, it's made from natural premium materials for a more sustainable lifestyle. They even have silk options that are available for people with sensitive skin or those who are allergic to colorants.
And to top it off, their silk products degrade in the landfill in 1 to 5 years, which is 50 times faster than synthetic material, so if you get an unrelenting stain on a garment you feel better about letting it go. You can read more about the specific types of silk that they use in their clothing here.
What makes silk so great? Natural Premium Materials
Silk is the perfect material for clothing because it is natural, breathable, and hypoallergenic. Silk is also known for its moisture retention and its ability to absorb color. Silk is a natural fiber that is resistant to wrinkles and static electricity. Silk is also biodegradable. Silk is the perfect material for all types of clothing, from casual wear to evening wear.
Silk is also a good choice for people with allergies or sensitivities to other fabrics. Silk is a luxurious fabric that feels smooth and soft against the skin. Silk is also a strong fabric that will last long if properly cared for. When you want the best, choose silk.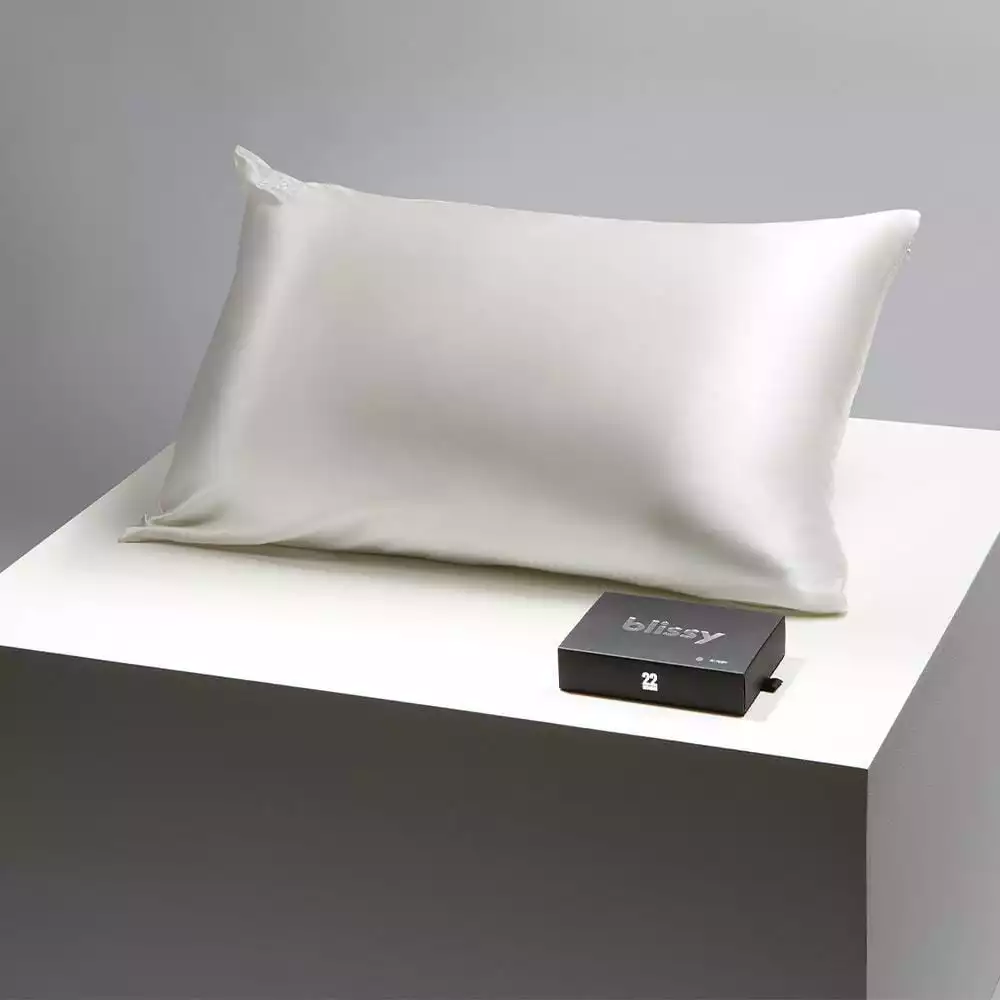 We were first introduced to the amazingness of silk with our Blissy silk pillowcase (save with our Blissy Promo Code) that we had the chance to try. It was perfect for my hair and my skin – on top of being incredibly soft and gentle on my face.
So all of that sounds great, but does the product live up to the promise? We tested three different LILYSILK products and here is our opinion on the brand.
What LILYSILK Products We Tried
My favorite LILYSILK product!
Amazing quality + looks great
Timeless design
Rapid Reviews on LILYSILK Products
We could talk in a lot more detail about each of the products we tested and we honestly don't have negative reviews to share with you. We actually really liked all the products we tested.
Bow-tie Neck Silk Blouse in Natural White
You can really feel the quality in the heaviness of this blouse.
Amazing quality + looks great
I have another white silk blouse from Quince (read our Quince Review) and this one is a much heavier material. It looks expensive on and it is not see-through which is a huge plus for a white blouse!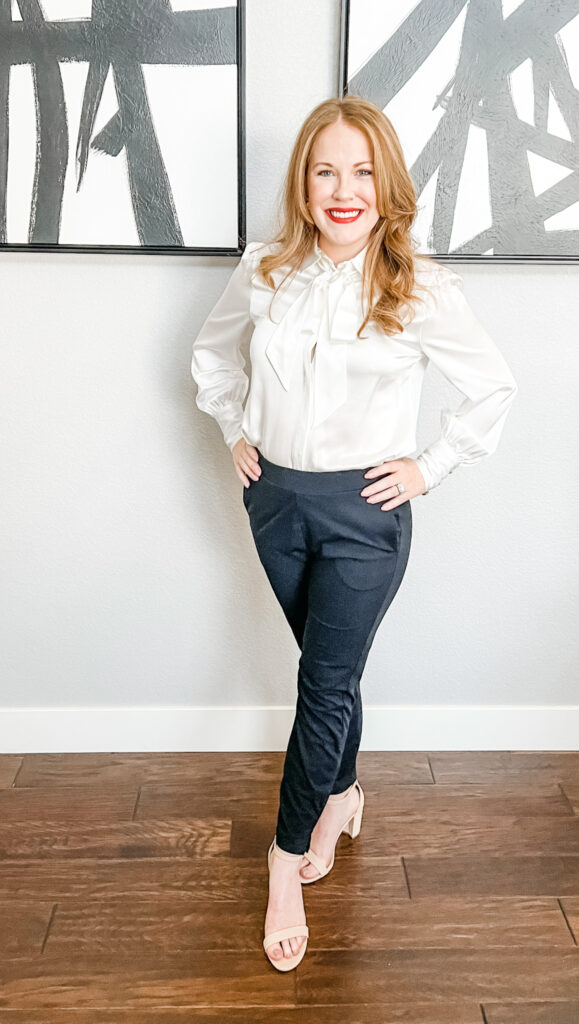 I also love that the bow tie is removable because it gives you lots of options for wearing. 
This is a good tactic if you have a limited number of high-quality clothing, having multiple ways to wear each item. 
The detailing on this blouse is also perfect. I love the buttons and the bow tie detail.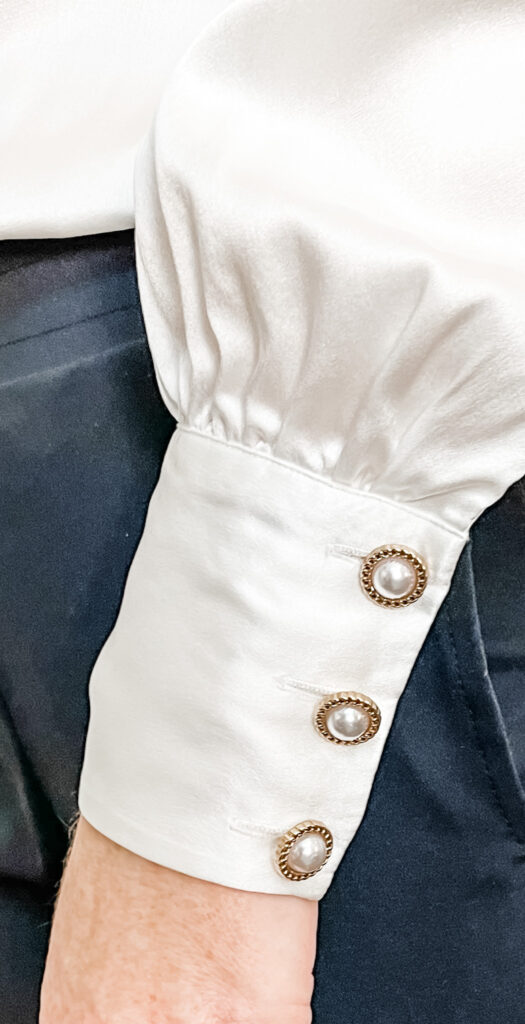 Overall, this is a very high quality blouse!
Chic Wide Leg Silk Jumpsuit in Black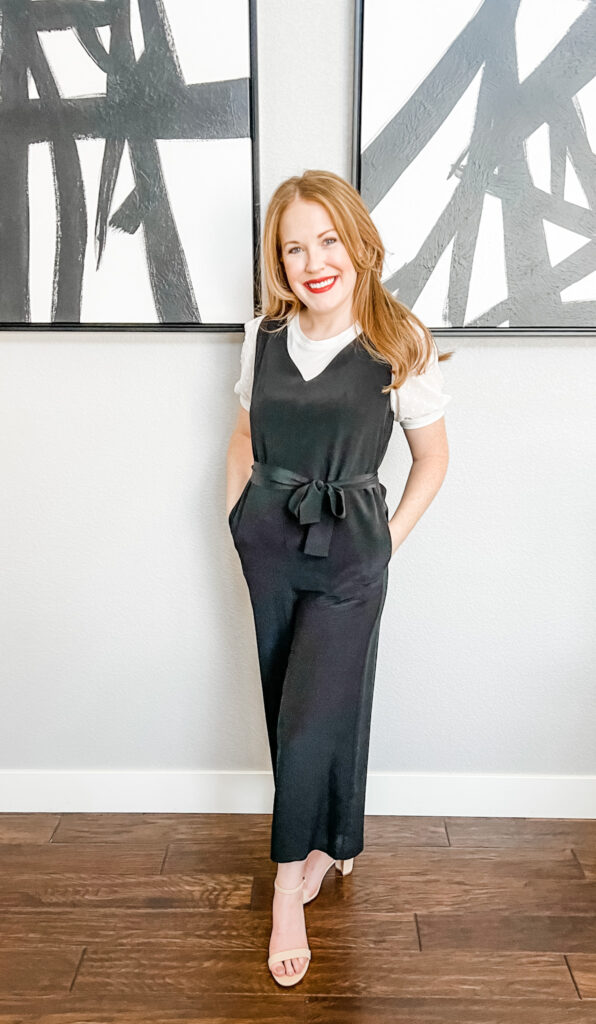 This jumpsuit is so chic with the wide legs! Wide leg trousers are so in right now, but it's hard to find ones that look good on a normal body- these look great!
Timeless design
In this picture I paired this with a little embellished tee from Nordstrom, but you could wear it by itself, with a blazer, over a collared shirt, with a sweater, statement belt or necklace… the possibilities with this piece are endless.
Again like I said above, if you are going to spend a little more money and buy high quality timeless clothing versatility is essential and this jumpsuit definitely has that!
One-Size-Fits-Most Classic Wireless Bra
My favorite LILYSILK product!
This bra was my favorite item in the order. I threw it in as an afterthought, but it ended up being my most used item of the bunch! This is the MOST COMFORTABLE BRA on earth! I usually wear very similar bras from SPANX, but over the months they have piled horribly and they rub your underarms raw. 
The LILYSILK One-Size-Fits-Most Classic Wireless Bra does not pill! It does not rub at all! And the cups in this bra make it look like an actual cup bra instead of the comfy bralette that it is. 
It is my absolute favorite now! 
The Packaging is also on point!
I know it's odd to call out packaging, but the LILYSILK products come beautifully packaged.
This makes Lily Silk a great gift option, too. It makes it so much easier to give a gift when you know it's going to be packaged beautifully.
What do we love about LILYSILK?
High Quality silk guaranteed!  With lots of great silk options (and other options, too)
LILYSILK is antibacterial and anti-allergy. This is so important with the pandemic and other sicknesses during this time. 
LILYSILK is breathable, light and soft but still can be supportive like in the case of the One-Size-Fits-Most Classic Wireless Bra.
LILYSILK is machine washable!  What?!?!?! I know, I should have led with that! This is fantastic for everyone who doesn't want to spend a fortune dry cleaning their clothes!
LILYSILK is a company focused on sustainability, has great customer service and allows for 30-day hassle free returns. SOLD!
What don't we love about LILYSILK?
There's not much I'd change here, they mostly get 5 stars from me! Personally I want to see LILYSILK get into cotton garments. I feel like they have hit it out of the park with their silk collections and they would make some amazing cotton clothing!
Let's talk about price for a second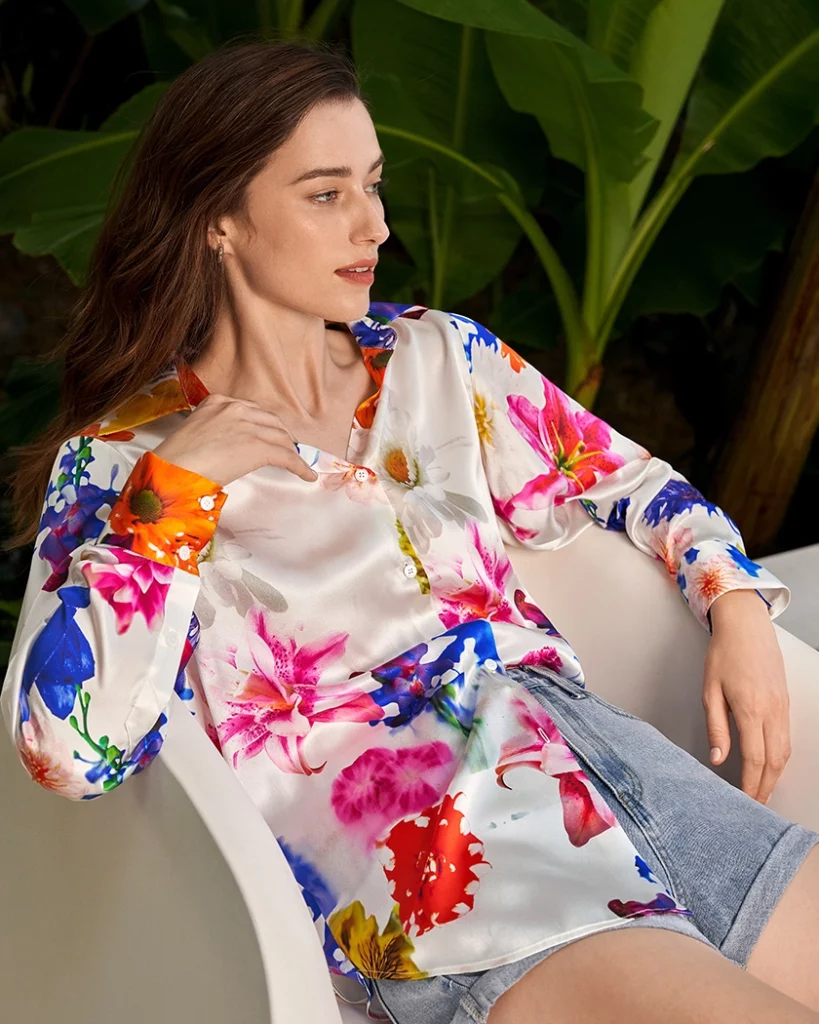 Price? I feel like this is always one of the cons for the products we review because we review high-quality sustainable items typically and it just costs more to produce products in this manner. I think LILYSILK is fairly priced in the silk market, when you consider the quality, I think LILYSILK is a bargain. 
However, if you usually shop at Shein – you will bat an eye at their prices. 
As a global community, we need to move away from fast fashion that is taking 100 years to break down in landfills and embrace more sustainable clothing like LILYSILK (for all of us to live better lives).
Also, as I mentioned above, LILYSILK's pieces are very versatile, so you can get a lot of use out of each piece! They also have an easy return process and fast delivery.
LILYSILK Alternatives
So we always like to include alternatives in our reviews so you can compare different options that interest you. We have also reviewed Quince which makes washable silk clothing as well. Check out our full Quince Review.
What else does LILYSILK Make?
Lilysilk says, "At LILYSILK, we want to inspire people to live a better life and more sustainable lifestyle. Our care for one another and the planet is what drives us. LILYSILK, live spectacularly!"
They make silk everything from pillow cases to bedding to dresses to Chemises and even men's clothing.
We haven't had the chance to try the men's clothing but they also have unique silk shirts, cashmere sweaters, and a plethora of silk robes, too.
In short, if you're looking for high quality sustainable silk garments, LILYSILK is a great option with lots of different choices for both men and women.
What we hope to try next
We'd really love to test out their silk bedding sets, we've used some Eucalyptus Sheet Sets from Sijo Home (Read our Sijo Home Review and Sijo Home Promo Codes) and they are our current go-to, but we're always on the lookout for new sheets suitable for our home.
Their Mission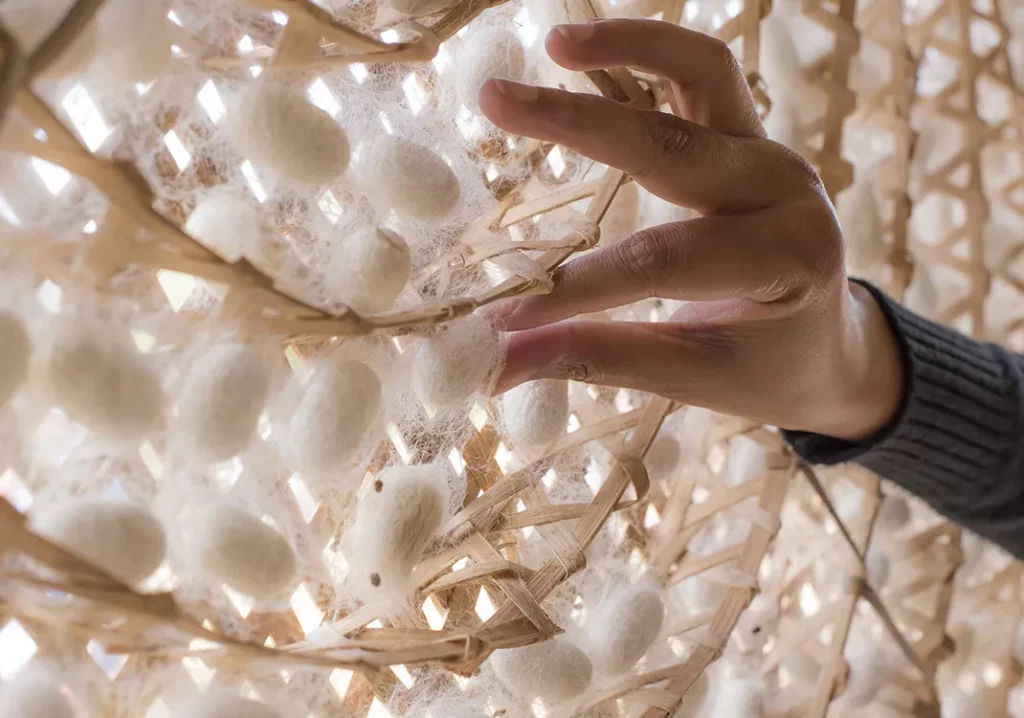 LILYSILK is on a mission to change the fashion industry for the better. As the second-largest polluter in the world, the fashion industry has a major impact on the environment. LILYSILK believes that by making small changes, they can make a big difference.
One of their initiatives is zero waste. Zero waste means using all materials and resources to create new products, with no waste left over.
How do they do it?
This helps to reduce pollution and conserve resources. LILYSILK is committed to working towards a more sustainable future for the fashion industry. What's more, they are doing it in a way that is fashionable and stylish! So you can rest assured that you will look good and feel good about your purchase when you shop with LILYSILK.
Lilysilk Review: The Final Verdict
Overall, I was so pleased with the pieces I received from LILYSILK! The quality is so high! I would definitely tell you to go run and pick up their One-Size-Fits-Most Classic Wireless Bra. I am going to get a few more so I can wear them constantly!
My favorite LILYSILK product!
I also really loved their clothing and they have really versatilite, timeless pieces that will be staples in your closet. And did I mention their silk is WASHABLE??? That right there is a game changer for me! Overall LILYSILK is We Tried It approved!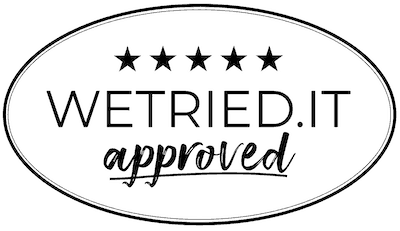 So if you're in the market for high-quality, sustainable clothing, be sure to check out LILYSILK. They have a wide range of products for men and women, all made from silk that is environmentally friendly. Their prices are reasonable, and they offer free shipping on orders over $129.
And remember, their clothes are versatile and stylish, so you can feel good about your purchase knowing that you're helping the environment too!