Loafer Roundup Review: Why are you staring atfive pairs of shoes? Well, truth be told this is only a small sampling of my shoe collection. But Loafers are one of my favorite styles of shoes. They are a good inbetween shoe: not an ahtletic shoe and not a heel or dress shoe. They are versatile, comfortable and can be worn in many different occasions. With 2 kiddos, I wear them all the time.
What ones are my favorite Loafers? Which ones do I wear every day? Which loafer last forever? Read our Loafer Roundup to find out.
---
Table of Contents - Women's Loafer Roundup
---
Best Woman's Loafer - What was I looking for?
There were a couple of features that I was looking for in the best loafer:
Comfortable: Have two kids means comfort is king.
Durability: See number 1.
Versatile: I like shoes that I can wear a variety of different ways - dressing them up when I need to and also making them work with leggings.
Long-lasting: Closely related to #2, but I spend a little more for my shoes, expecting them to last longer.
Best Women's loafers: Meet the Contenders
Meet the loafers we testing in our epic loafer roundup.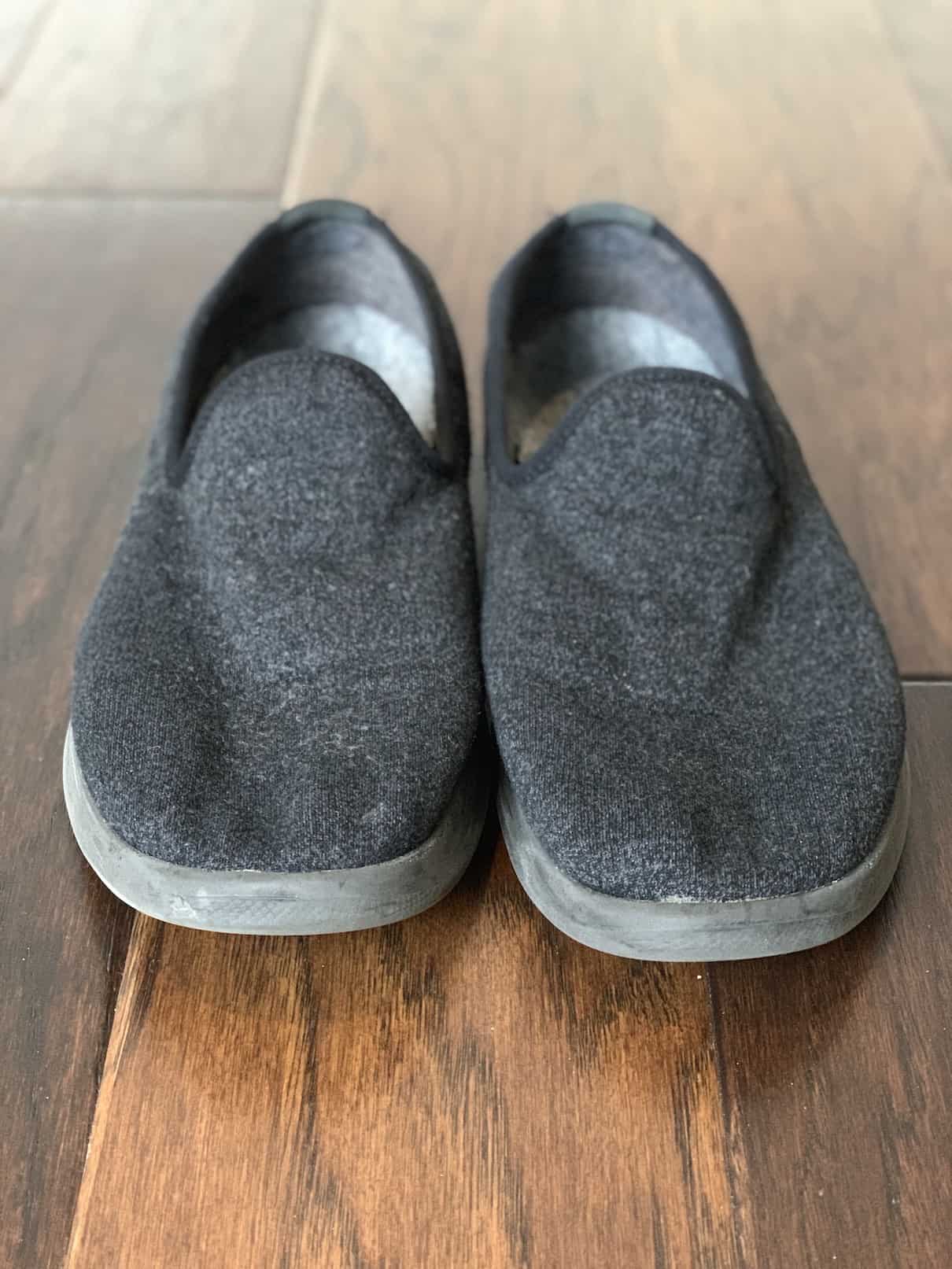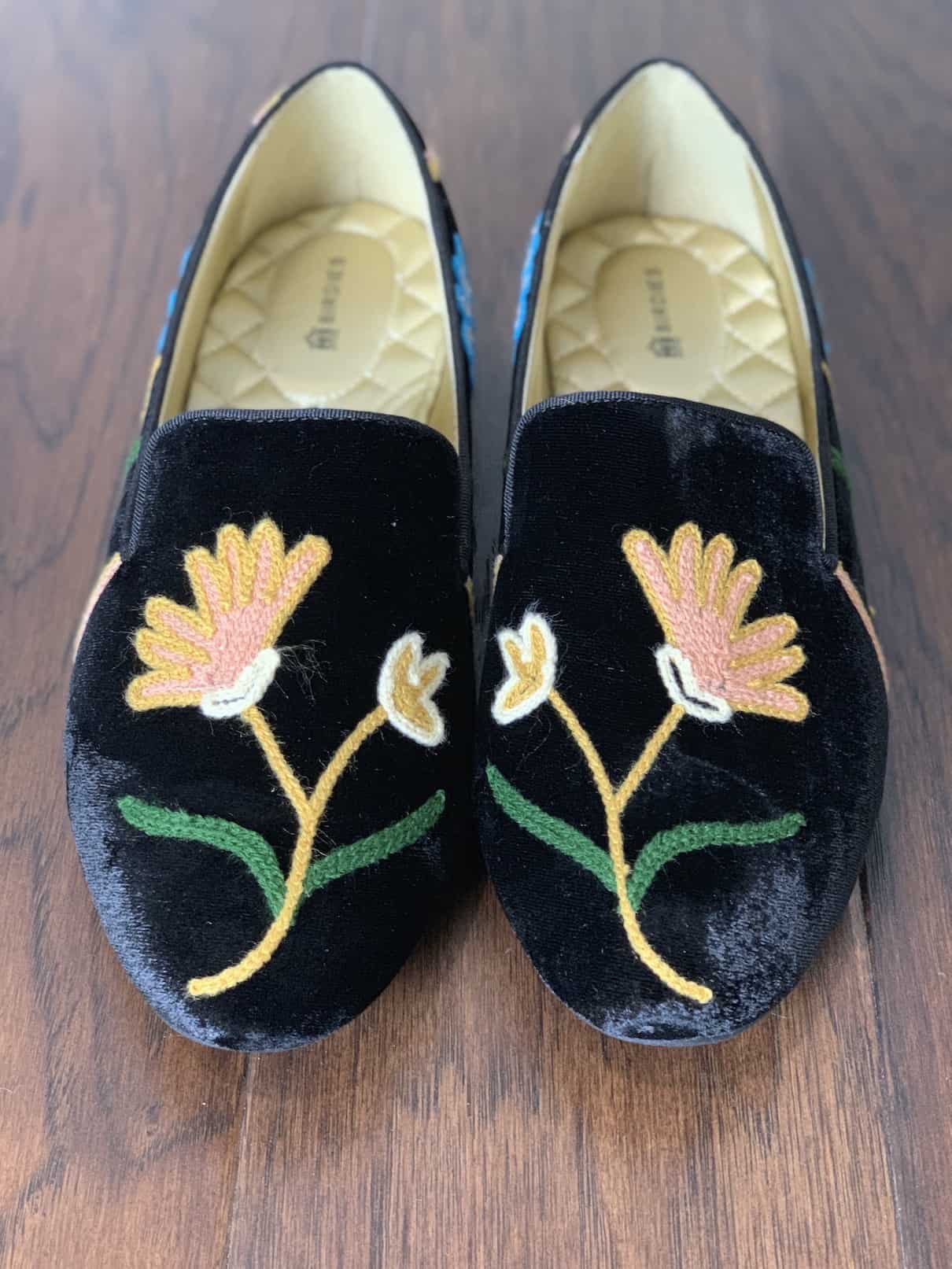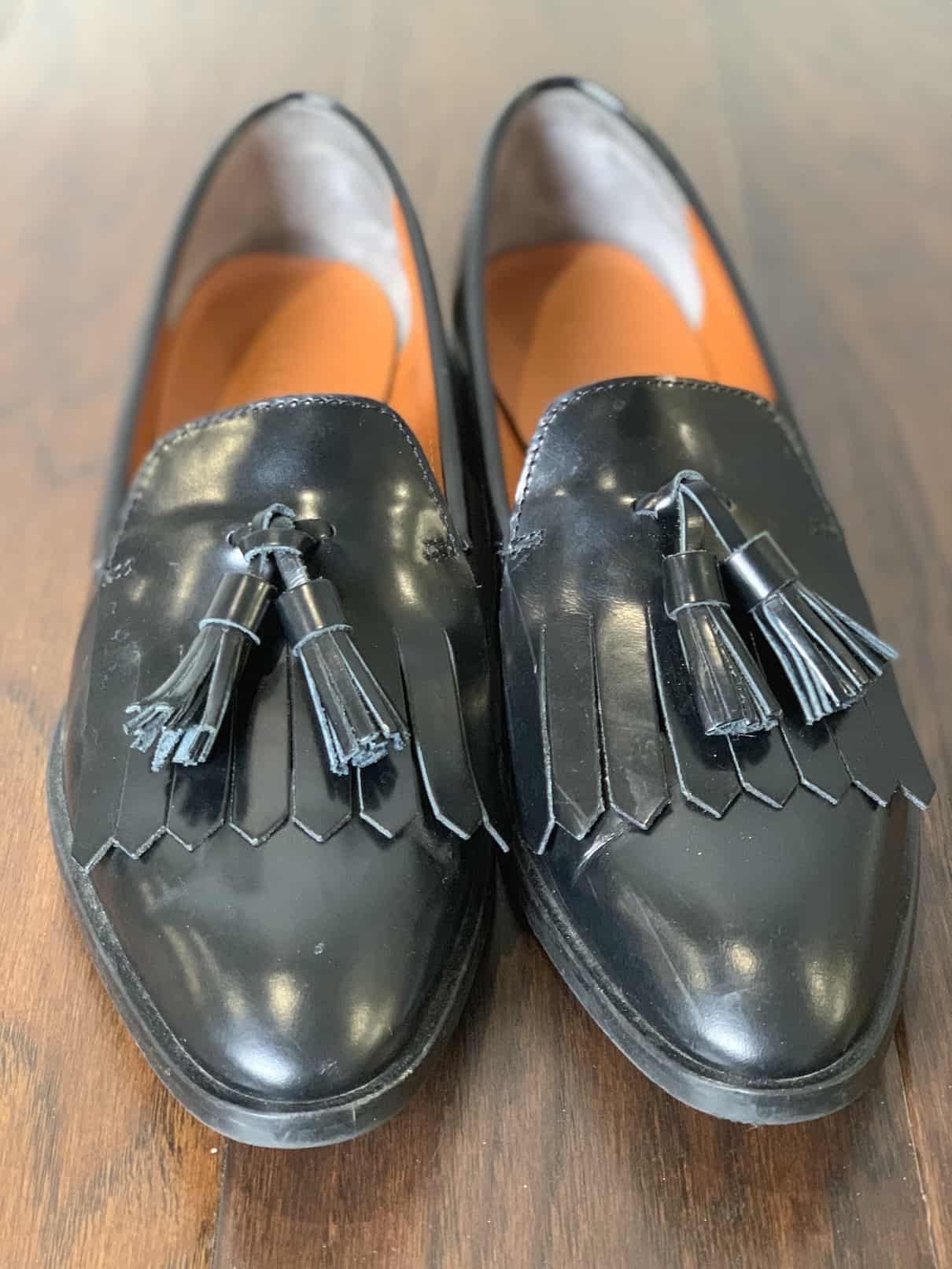 Everlane Loafer
$180
The workhorse of the group. Well-made, reasonably priced and looks great. 
---
The comparisons we get questions about the most...
Birdies vs. Rothys: Which one is better?
They have some similarities but some key differences. The biggest is that Rothy's can be washed (in the washing machine) and Birdies can not. The Birdies are slight more comfortable but also heavier. The Birdies are less expensive.
The main reason what we love Rothy's so much is that they can be washed. So, can you wash Birdies? Here's what Birdies says about washing their shoes: "We recommend sprinkling the inside with baking soda when they get a bit dirty. It will absorb and freshen it a bit and you can dump out any leftover that does not absorb. As for the outside, we recommend using a soft bristled brush to wipe away any dirt or spots but do keep your Birdies away from water."
If you are looking to save some money, you can't go wrong with Birdies. But if you are looking for something that can be washed (and with 2 little ones, they need to be washed a lot!), go for the Rothy's.
---
The Best loafer Categories
The most comfortable: Allbirds
We love Allbirds (see our full Allbirds review), it should be no surprise that we love their Wool Loungers. While they aren't the most stylish or structured, they are the most comfortable! The other loafers are good options and may be a better fit for you, but the Allbirds are still comfortable.
What do we love about them besides the comfort? They are washable (see How to Wash Allbirds). That's great when you're dragging around two kids all the time.
What don't we like about the Allbirds loafers? While they look worse in the photos, you can see they aren't super structured, especially after wearing them for several years, almost every day. It does kinda look like you are wearing slippers out in public. OK with tights, not ok with much else. 🤷🏼‍♀️
👍🏻
Allbirds: Paired Best With...
Allbirds are the casual choice in this loafer roundup review. Pair Allbird Wool Loungers with some tights (lululemon always works great!) or pair with jeans for a more casual look. 
Rothy's Loafer - Best Looking, Best Value
We've talked a lot about Rothy's before (see our full Rothy's Review or get a Rothy's Promo Code). Rothy's are a great alternative to Allbirds. They are about 90% as comfortable (less padding) but 100% more dressy.
A favorite of Meghan Markle (so are Birdies, below), you can see why.
What do we love above Rothy's?
Tons of fun colors and designs.
Comfortable!
Washable - made from recycled plastic, they are can be easily washed.
Structured: because they are made of recycled plastic (vs. Allbirds Wool), they stay structured over time much better.
What don't we love about Rothy's?
Rothy's can get expensive. Some of their styles retail for $170 - which seems expensive.
They don't provide amazing support, like most flats.
No super dressy - which is ok, too.
You can probably get away with wearing Rothy's points for a more dressy look, but the round flats are less dressy looking.
👍🏻
Paired Best With...
Rothy's are the next step up (in dressy-ness) in our loafer roundup review. Pair Rothy's with jeans or a summer dress.
Birdies Slipper - the most unique brand you (may have) never heard of
Birdies Slippers are a great newcomer that we really, really like.
Birdies call these, "The stylish flat that's secretly a slipper." Read our full Birdies Review for the full insight, but these are super comfortable and fun.
Most of the other styles not as wild as the style we tried. For example, see their best seller:
They are super comfortable and we'll be seeing how well they stand up. These are not washable, so that's not great.
One of the best parts? They recently lowered their prices to $95. On top of that, get a discount with our Birdies Promo Code. Since we origionally wrote this post, they also came out with the Birdies Heron - read our full Birdies Heron Review.
👍🏻
Paired Best With...
Birdies loafers are slightly more dressy than Rothy's. Pair this with jeans for the best look.
m.gemi - The most beautiful, well-made shoe
What else can we say? m.gemi shoes are beautiful. The detail is amazing. The shoes are incredibly well-made.
Read our full m.gemi review to learn more about this amazing brand featuring hand-made products from Italy. Also, don't miss our m.gemi promo code, too.
The only thing we didn't love: the sizing is a bit inconsistent (and in European sizes to add to the confusion).
👍🏻
Paired Best With...
m.gemi shoes look like a million bucks. Wear it with a nice dress or more formal work wear to spice it up.
Everlane loafer - the workhorse of the group
We love Everlane, it's one of our favorite brands. Make sure to use our Everlane Promo Code for a great discount, too.
It's not surprise we love their Tassel Loafers. We've owned these loafers for over a year now and they are still holding strong. Sure, you can't wash them, but you won't need to. These leather loafers really do stand the test of time. They are one of the most formal of the group we tested but they are still comfortable.
👍🏻
Paired Best With...
Everlane will never lead you a-stray. Pair with alomst anything from jeans to more formal work wear but skip pairing with leggings. Please.
Women's loafer Review: The Verdict
Whew! This was a long one. Thanks for hanging in there. The long and short of it is: there are a ton of options. If you had to pick one, I'd go with either the Rothy's or the Everlane Loafers. You can't go wrong with any of them, as long as you know what you are looking for, first.
Also, don't miss our Rothy's Mens Shoe Review, too!