Looking for a digital picture frame or digital photo frame that is easy to use? Look no further than the Skylight Frame. Read our honest Skylight Frame Review to see if it is the best digital picture frame. 
Skylight: Digital Frame Overview
👍🏻What We Love About Skylight
👎🏻What We Don't Love About Skylight
– Very easy to set up
– Easy to give as a gift
– Touch screen is awesome
– Very easy to send photos
– Beautiful 10 inch screen
– We wish it had better integration with Google Photos or Apple Photos
Skylight Frame Review: What is the skylight frame?
The Skylight digital frame is a WiFi-enabled picture frame, like the digital picture frames that have been around for decades. This 10-inch screen is just the right size. 10 inches is not too small that it can't be seen, but not too big to be unwieldy either. (To put it in perspective the current iPad is 10.9 inches)
But the Skylight frame is different in a couple of very key ways. Let's continue our Skylight Frame Review to explain how it's different. 
The Skylight frame rotates through your digital photos and videos that you send to an email address. 
Looking for the Skylight Calendar? Check out our Skylight Calendar review, too.
Skylight Review: How is the skylight frame better? 
The Skylight frame is better in two key areas:
Ease of use
WiFi Enabled
Touch Screen Display
Ease of Use in a digital photo frame
Ease, wifi enabled and the touch screen display all go hand in hand – the WiFi allows the picture frame to be easier to use and the touch screen allows you to control the digital picture frame super easily!
No SD card is necessary, or even used with this digital photo frame – unlike the digital picture frames of the past!
Email Photos: If you can send an email, you can use this frame
How is the Skylight frame to use? If you can email a photo – you can update the digital frame. It's that easy. 
That's been our biggest complaint about digital picture frames in the past – you either had to use a memory card or be near the frame to update. This allows anyone (with your permission – more on that in just a second!) to update photos to the frame. 
The digital photo frame is actually a touchscreen which allows for super easy setup – as long as you can remember your password for your Wi Fi. 
How to set up the Skylight Digital Picture Frame
Setting up the Skylight Frame is super easy thanks to the touch screen.
The Set up: You don't need to be tech savvy
All you have to do is connect your Skylight Frame to your WiFi and add it to your Skylight account. Creating the Skylight account took the longest of all of this – and even that was easy as signing up for an account on any other website. You then just enter the activation code shown on the Skylight Frame.
How to email photos to your skylight 
During the set up process, the website takes your through all the steps super quickly. Then, you can create a unique email address (something like theXhomeframe@ourskylight.com – not our email address for this, just an example!) and seconds after you email a photo, it shows up on the frame. Pretty cool!
There's even an option to allow all photos from any email address (not recommended) to be shown on the frame or just email addresses you approve. We recommend the latter – for obvious reasons. 
There is also a great smartphone app that allows you to upload photos (this works the best for uploading multiple photos at once). If you've paid for Skylight for Skylight Plus – it allows for captions and videos uploads. 
Email Photos vs. using the App
We highly recommend using the app to send photos to this 10 inch digital picture frame because you can upload more than 1 photo pretty easily.
You can technically send 30 MB of content at one time via email, although we wouldn't recommend it. Also, if you're connected to wi fi, the app will work even better.
Should I buy Skylight Plus?
Skylight plus is the recurring paid offering from Skylight. It's only $39 a year (only $3.25 a month, if you do the math) and NOT REQUIRED to use Skylight. Should you buy it: it depends. First, you have to know what it includes. Skylight plus includes that Skylight Free Does NOT:
Ability to upload videos 
Add captions to photos 
Cloud backup: all photos are backed up online forever
Mobile app 
The only thing that might make it worth it is the Mobile App for us. We don't typically upload videos or captions to the Skylight frame, however, we do use the mobile app on a regular basis. 
It would be nice to be able to pay monthly (vs yearly), but it's not a deal killer. You can also email your photos for free all the time. 
Photos and picture quality
A couple of quick points about the photos and the picture quality, overall. The photos look great on the 10 inch touch screen display.
The best digital photos to use with Skylight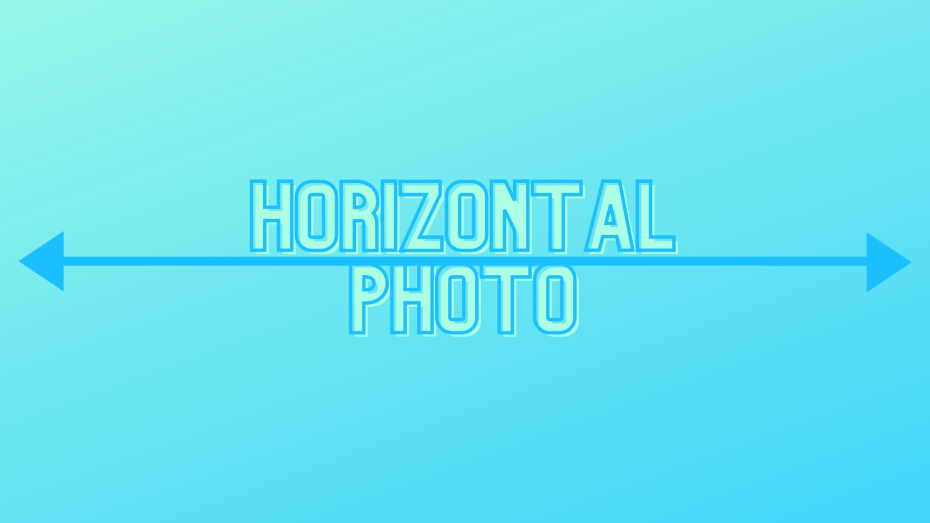 The best pictures to use in skylight are landscape (aka horizontal pictures). These photos have a natural 16:9 aspect ratio on the 10 inch screen.
What if the photos aren't horizontal?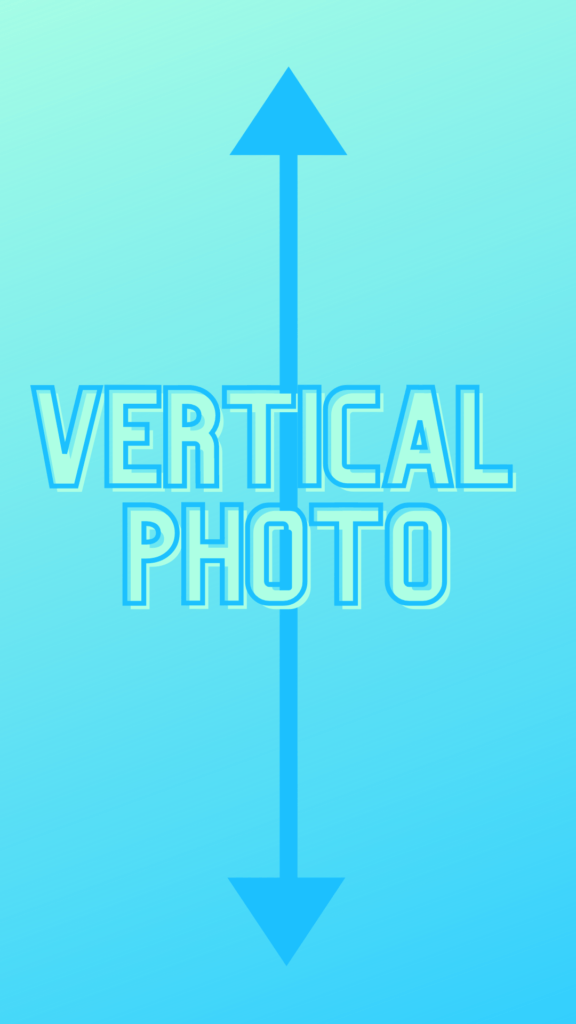 This is actually something really cool you can do with this digital photo frame! If the digital photo you are using is horizontal, the Skylight Digital Photo Frame will actually add some nice blurred background, like this example:
With so many people taking vertical photos with their phones (or square photos thanks to Instagram!), this is a nice touch. The other cool thing is that if you don't like seeing the whole photo and you'd rather zoom in, you can simply zoom in as you do on your iPhone.
Simply pinch outward to position the digital photo the way you'd like it. The next time the photo comes up in rotation on the digital photo frame, the Skylight will remember how you had it zoomed in.
Skylight is designed to work best with landscape (horizontal) pictures that have a 16:9 ratio.
Photo Resolution
The photo resolution is not super-duper sharp at just 1280 x 800 – however, the quality is fine for a digital photo frame. If you are looking for something with a larger screen size or higher photo resolution, supports SD cards, or even for something that doesn't need wi fi – there are plenty of other options.
But this 10 in screen with the 1280 x 800 resolution works great for photos of the grandkids send half-way around the US in 60 seconds. 😀
Other cool features of the Skylight Digital Photo Frame
This digital picture frame has some other amazing features that we really liked, too. Everything in settings is super easy to change, too
Love a photo
One great feature is that you can "love" the photos sent to you by other people. And, the cool thing is, you get an email when that happens!
We gave this Digital Photo Frame to my parents as a gift, and of course they have to "love" every picture that is sent their way. Most of them are of their grandkids, but it's cool to know they see the photos.
It's easy to "love" a photo, too. Just hit the heart button on a photo.
Gentle reminders when you don't update the photos
I got this email from Skylight after I hadn't uploaded some photos in a while! I thought this was really cool!
Lets you know when their are new photos, too!
The digital picture frame will continue to cycle through new photos, but will also alert you when there are new photos, too. Simply click the "Tap to See New Photos" button and it will go right to the new photos. My parents get excited to see this and tap it as soon as they see there are new photos!
What don't we love about the Skylight frame?
The Skylight frame is a great digital picture frame (we'd even say it's the best digital picture frame!) but it straddles the fine line between offering too many features and not enough.
Other Digital Picture Frames to consider
At home, we use the Google Nest Home for our home Picture frame. That's because it integrates with Google Photos and automatically pulls in the best photos from our automatic backups from our iPhone (yes, that's possible). 
Google simply has a better Artificial Intelligence (AI) to pick the best photos. The Google Nest Home can also display two photos side by side. For comparison, the small Google Nest Home Display. isonly 7 inches and only has a 1024 x 600 resolution.
However, there is something really cool about selecting WHAT photos you upload to the Skylight Frame. 
We wish there was a way to set up better integration between Google Photos (or even Apple Photos), to sync even better but overall, the set up one easy to use and works really well. 
What else should you know in our Skylight Frame Review? 
Overall, the Skylink frame is an outstanding digital picture frame. It's easy to set up and the touch screen makes it even easier to use and set up. 
We, personally, gave it to my mom for Mother's Day and she loves it (see other gifts for the women in your life that has everything). We're able to send her photos of the grandkids (and even let my brothers send photos to send to the frame, too. 
Who the Skylight Frame is designed for
We'd recommend the Skylight Frame for a gift (parents, grandparents or even a spouse to have in their office). It's perfect if you only want the Skylight frame to show photos – nothing else. It's also great if you want a dead-simple set up.
As we've said, if you can email a photo and connect the frame to wi fi – you can have this technology at your fingertips!
The Skylight Digital Picture frame is the best digital picture frame for a gift, for sure. It's even safe for non-technical parents and grandparents. It's also a great way to share photos to people without having to log onto social media or look at your phone. That's our favorite part – all the photos without having to stare at your phone.
The 10 inch screen size is perfect and the form factor is simple and easy to use and set up.
On top of that, they have a 100% money back satisfaction guarantee. They say, on their website: In the event that you are not fully satisfied with the product or are having technical difficulties, we offer the option for a replacement or full refund within 120 days of purchase.
That's a pretty awesome money back guarantee!
Who we don't recommend Skylight for
However, we would not recommend this as your digital picture frame of choice if you want your digital picture frames to do more – like using it as a voice assistant.
Personally, we use the Google Nest Home Hub for our digital photos in our home – this also allows us the control lights, see cameras and much more.
Where to get the Skylight Photo Frame
Here's where we've found the best deal on the Skylight Frame. Have any questions or comments about our Skylight Frame Review? Please leave them in the comments below.
Skylight Picture Frame Reviews – FAQs
How much does the Skylight Picture Frame cost?
The skylight picture frame retails for $159, however, you can buy for $129 if you also committed to getting Skylight Plus (which is $39/year).
Does the Skylight Frame require a monthly subscription?
No, it does not. There is a premium version of the service, but it is not required and you do not need to purchase a monthly subscription on top of the frame price.
How many pictures does the Skylight Frame hold?
The skylight frame has 8GB of storage on the device. It is enough to hold about 8,000 photos. That's a ton of photos!
How does the Skylight frame work?
You simply create a Skylight account, connect the skylight account to your device, connect your Skylight frame to your WiFi and then you can email photos to your Skylight frame through a unique email address (or even through the skylight app).

Can you export pictures from the skylight frame?
Yes! If you purchase the annual subscription you can export the photos from the Skylight Frame.
Can you add photos to the Skylight Frame via USB?
No – however, that's the beauty of the Skylight frame – you can email your photos or use them through the app!
Can you slow down how fast the pictures change on the Skylight Frame?
Yes! You can adjust the Skylight Frame to show each photo for anywhere from 5 second to 240 seconds (4 minutes) each.
Can you block specific emails from sending to the Skylight Frame?
Yes, you can either block email addresses or manually approve what email addresses can send photos to the Skylight frame.
Does the Skylight Frame need an SD card?
Nope! The Skylight Frame already has memory built into the device!
How long does it take for a photo to appear after sending?
Only about 60 seconds – awesome!
Is email the only way to send a photo?
Nope! You can also use the Skyframe App to send photos. This works best if you are trying to send more than 1 photo at a time!
Is there a monthly fee for the skylight frame?
No! But there is an option $39/year Skylight Plus feature. The upgrade allows you to send videos, use the mobile app, upload videos and add captions to your photos. It's free to use the email feature and you don't need to pay a monthly or yearly fee if you don't want to.
Do you need WiFi for the Skylight frame?
Yes! At least to set it up and receive new pictures, you need Wifi. You could set it up and take if camping, for example, but it wouldn't get new photos.
How do you transfer photos to the Skylight Frame?
Easy: just send an email to a custom email address you create (it will be something like myfamilyNAME@skylight.com) and any photo you email will magically appear to your frame! You can also use the Skylight app to upload photos.