Read our updated ultimate gift guide for the woman who has everything.
If you stumbled upon this page, you are probably wondering what to give your wife, or even "what are some great Gifts for the 30-something woman that has everything."
Maybe it feels like that 30-something-year-old woman already has EVERYTHING! If you are looking for Gifts for the 30-something guy that has everything, look no further!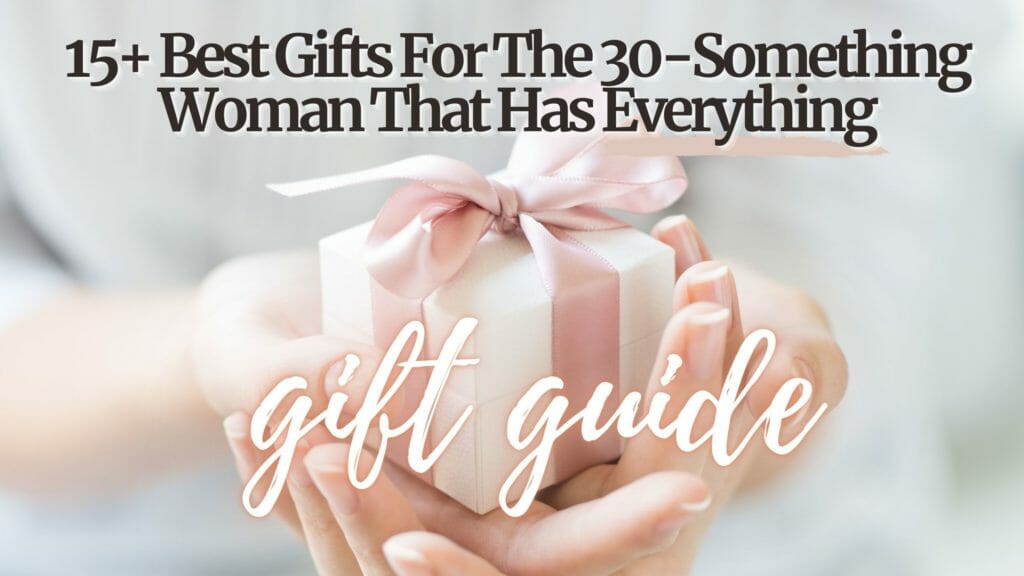 Well, giving her a card on Christmas that says, "you already had everything I could think of…" wouldn't go over well.  You are in luck! Here are 15+ gifts for the woman who already has everything. I ranked them from least to most expensive. 
Gifts for the 30-something woman that has everything – Why should you trust us?
We've been on a mission to try the best products we can. They aren't always the cheapest (or most expensive), they are simply the best for your hard-earned dollar. We've personally tried everything on the list below (well, except for the Gucci purse, but we've seen it in real life!).
Also, our best Work from Home Gift Guide, the best gifts for kids that aren't plastic toys and the best gifts for the 30-something guy that has everything.
For the Clean Bee: The Laundress Detergent
Check out our The Laundress Detergent Review.  I think this is one of those things that is so incredibly posh that it would make a great gift for any woman in your life, even it is to do laundry!
You can check out all of their laundry and house cleaning kits here.
You could also grab a single bottle as a stocking stuffer. This one is extra fancy and smells like roses.
For the woman who has everything, but likes to sleep: Slip Silk Pillowcase (or MASK!!!)
These pillowcases have been my absolute favorite for years! They are soft, luxurious and they help with hair and skin quality. Even better, Slip Pillow Cases are now on Amazon! Also, check out Bliss Pillow cases and use our Bliss Promo Code.
Bonus gift idea for the woman who has everything: Slip Face Mask
I also got one of their face masks this year and it is sooooo good! It doesn't take all your makeup off as typical masks do. It also has a special construction on the inside so you don't end up breathing in the fabric. And to top it all off it helps fight MASKNE – mask acne! This would be a great stocking stuffer idea!
This is also on our top masks list – something we never thought we'd be writing about at the start of 2020.
Bonus: More for the woman who likes to sleep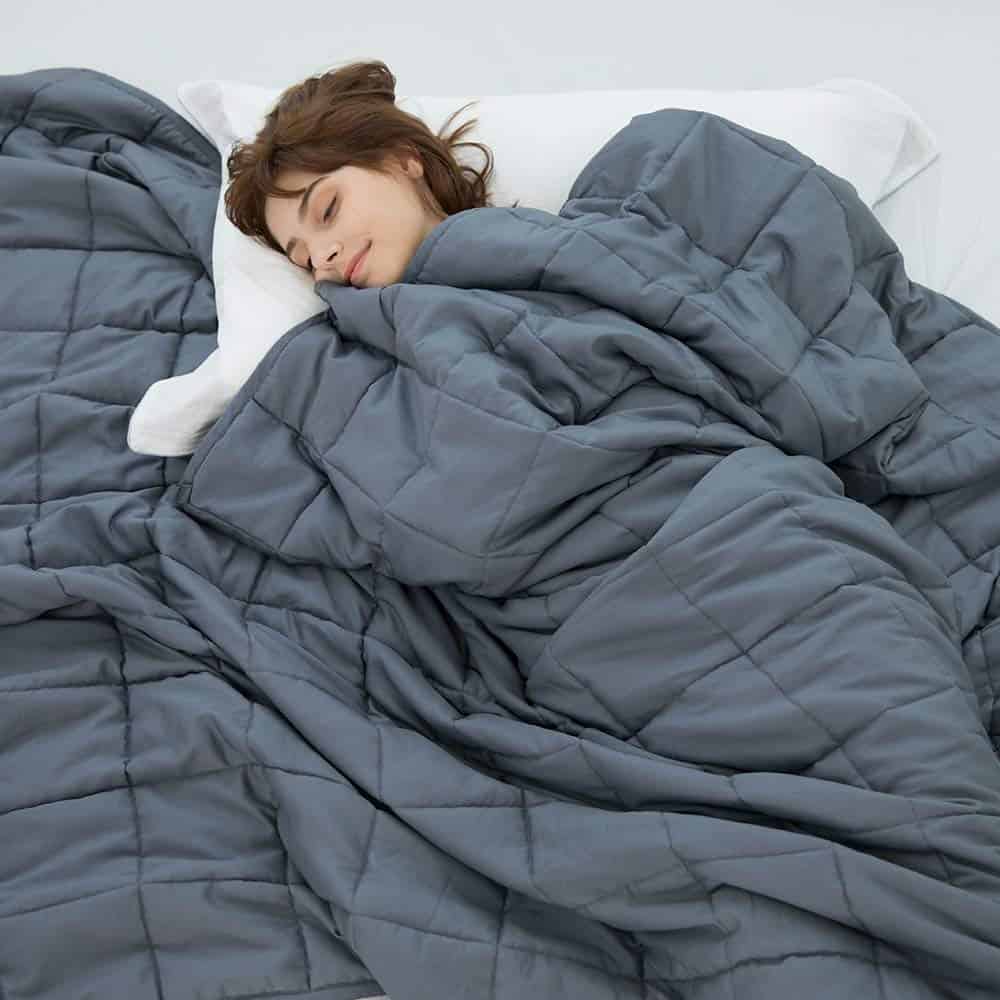 Mr. We Tried It actually got me a Gravity Blanket (a weighted blanket) for Valentine's Day a couple of years ago. When I got it, was actually really disappointed. That was until I used it to sleep!
It's simply amazing. You can read more in our Gravity Blanket Review, but it's an AWESOME gift for anyone who…well… sleeps. Buy the Gravity Blanket here.
Gift for the woman who has everything but likes Cashmere: Everlane Cashmere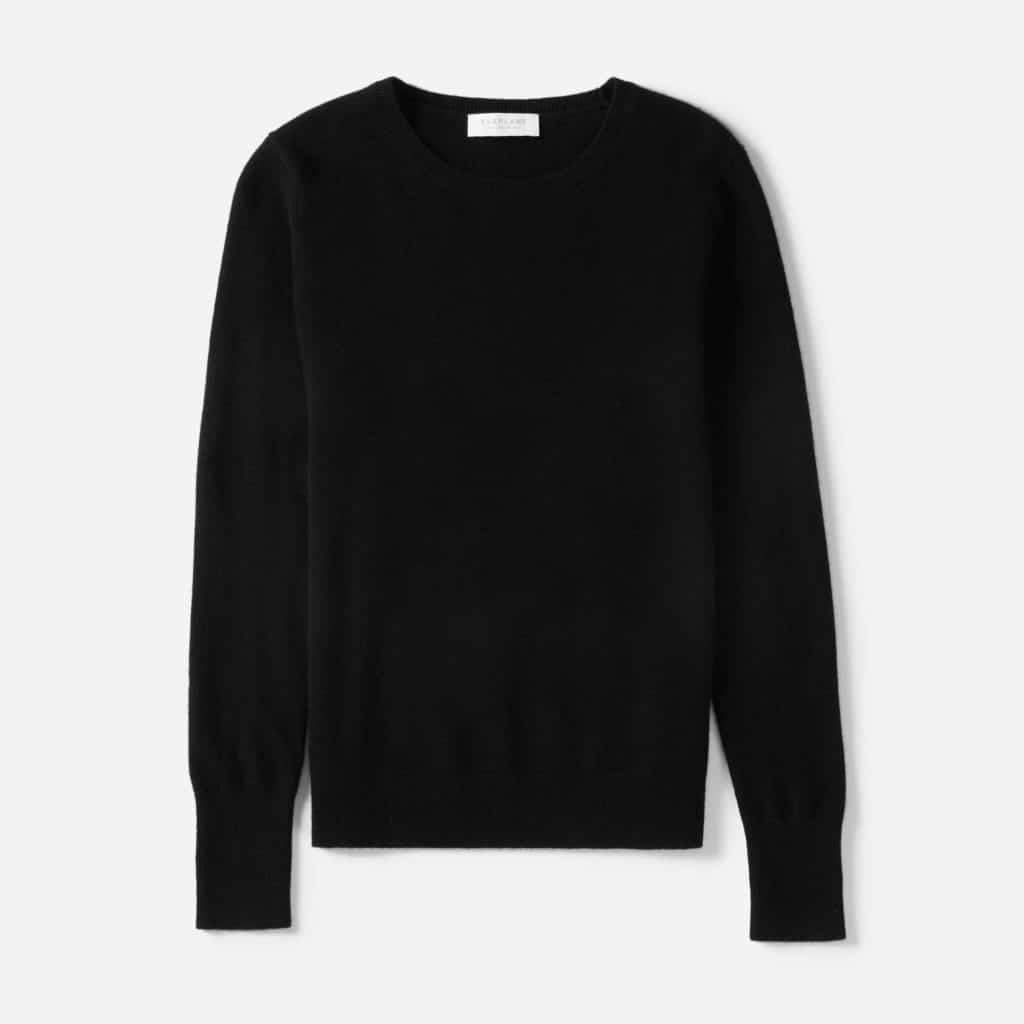 Can you ever go wrong with gifting cashmere? It is one luxury that will always feel special! You can check out my Woman's Everlane Review here. 
But my two favorite Everlane cashmere pieces are the classic Cashmere Crew (above) and the Cashmere Black Turtleneck Dress (below). Also, check our Quince and our Quince Review for another great Cashmere option.
Gift idea for the woman who like comfortable shoes: Birdies Heon Slipper

You can read more about my opinion in our full Birdies Review and the Birdies Heron Review, but a smoking slipper feels so classic and giftable.  The Heron in black velvet has become my favorite. Shop the Birdies Heron here.
Gift idea for the the minimalist chef: The Always Pan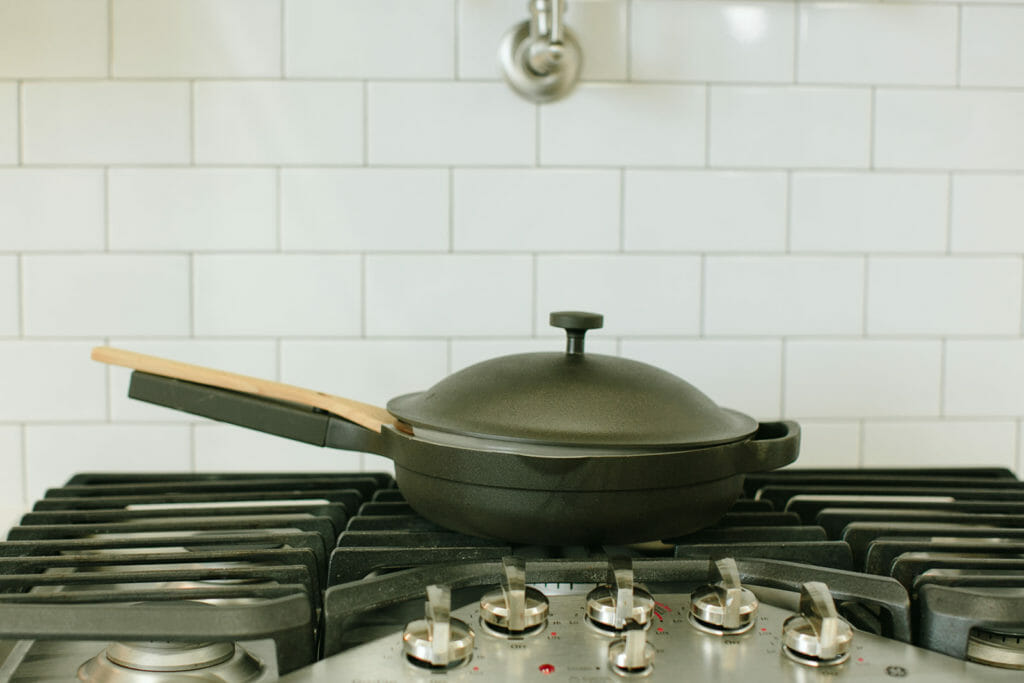 Check out our honest Always Pan Review and find out why you have to have one here. If you hurry, the Always Pan is also available in our best Black Friday 2020 deals, too.
This is a great gift for anyone who enjoys minimalism or cooking. Shop the Always Pan from Our Place.
Gift idea for the in-home barista: Nespresso Machine and Nespresso Barista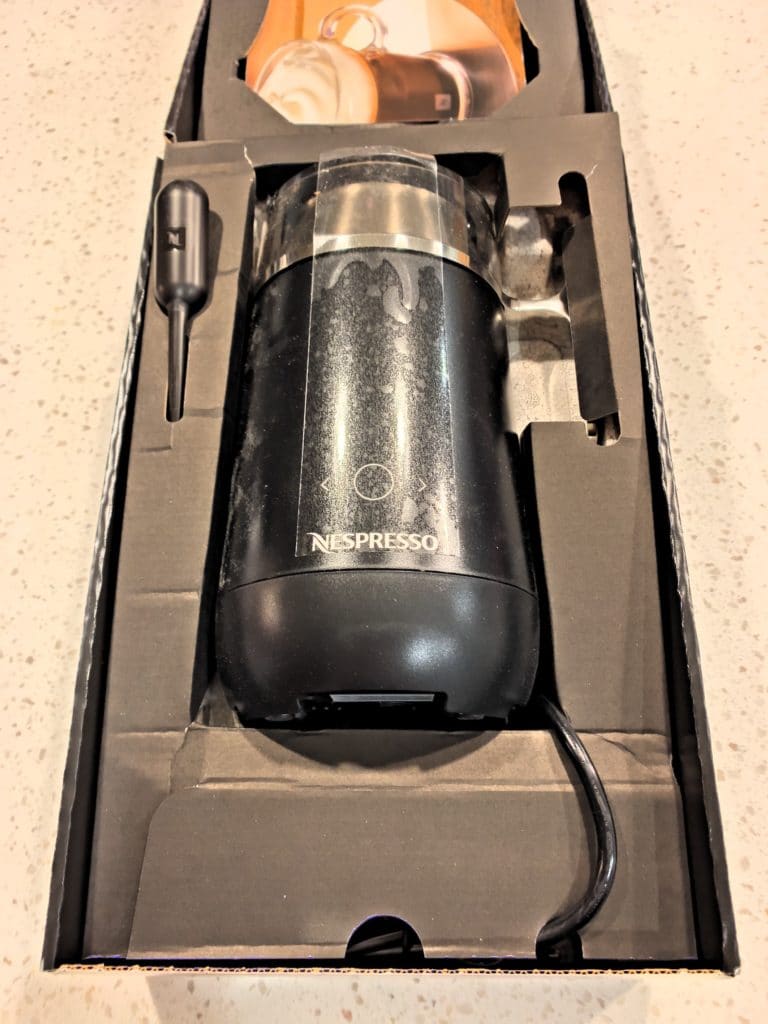 I use the Nespresso Vertuo Espresso Machine every morning with my Nespresso Barista Milk Frother and my Ripple Barista Plant-based milk (read more about Ripple Milk)! You can read our full Nespresso Barista Review. 
We now use the Nespresso Vertuo Espresso Machine with the Nespresso Barista.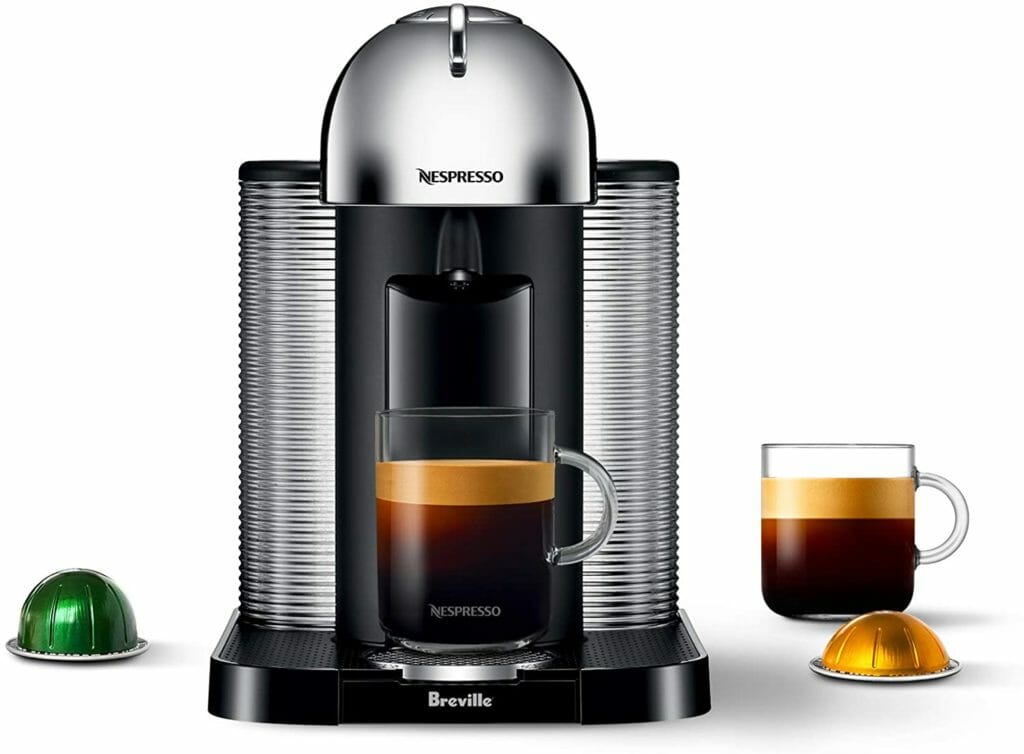 You can also now get the Ripple Barista Plant-based milk (so good!!!!) on Amazon. This is the gift that will literally keep giving every morning and make the giftee think of you while they sip their latte!
For the woman who likes to be comfortable + look good: Marine Layer 
Check out our Men's Marine Layer Review and our Women's Marine Layer Review. Marine layer is an amazing luxurious yet casual clothing brand.  I would love to get anything from Marine Layer at any time!  Here is what I'm currently eyeing: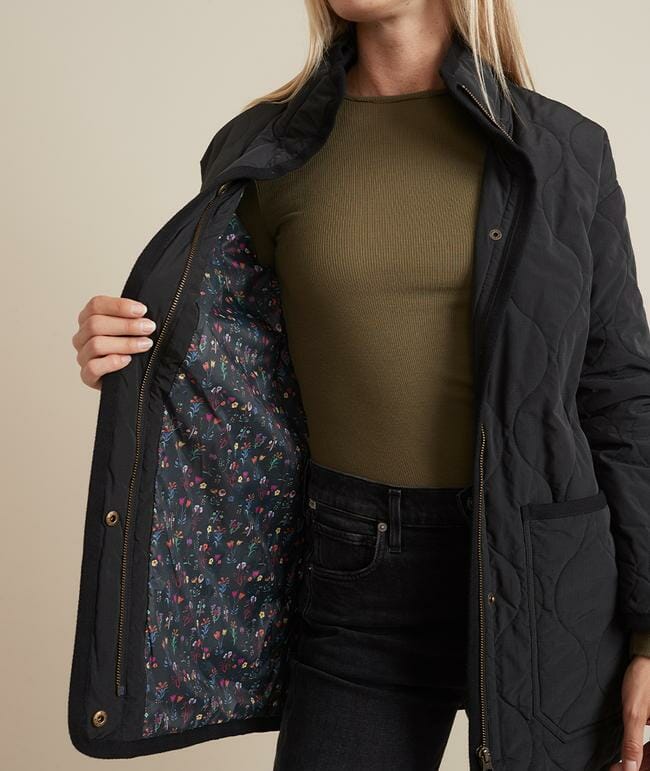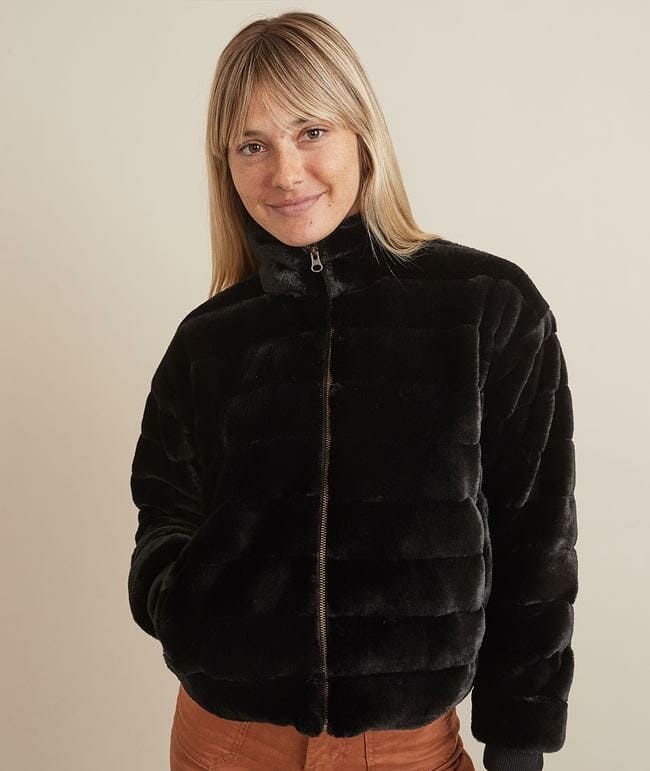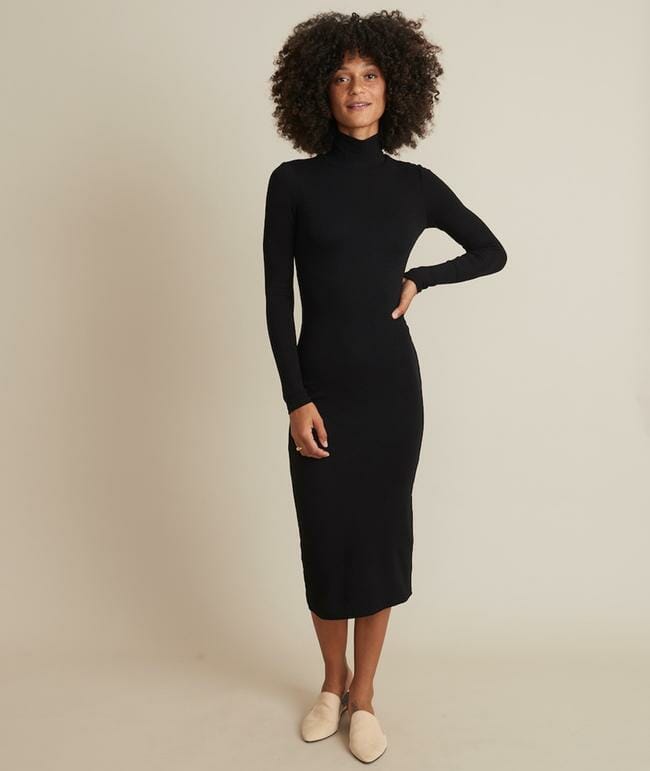 For the mom (or grandma): Le Papier Studio Custom Locket
Last Christmas Mr. We Tried It gave me a gold silhouette locket from Le Papier Studio with both of our children in it.
It is one of my most prized possessions and it is easy to wear because the simplicity of it goes with everything. My children also love it when I wear it because they like to open it and look at their pictures.  You can shop these lockets at Le Papier Studio.
For the big spender: A Forever Handbag
If you are looking for a really BIG gift, maybe consider gifting a forever handbag.  This one, the Gucci Disco, has been on my wish list for a looooong time! 🙂