We love Rad Power Bikes at We Tried It – but we know eBikes aren't the cheapest. However, we'll be updating this page frequently with the best Rad Power Bikes Coupon Codes and the lastest Rad Power Bikes Discount Code.
We love Rad Power Bikes so much, check out our RadRover 5 Review and our RadWagon 4 Review for good examples of these awesome eBikes.
The truth is that a Rad Power Bikes Coupon or discount code can be rare. But here is the current best deal we've found for your Rad Power Bikes Purchase:
Save $300 on 2 eBikes
Buy 2 Bikes, Save $300. Kick-off the holidays with amazing savings! Discount automatically applied in cart. Limit one per order.
Why we love Rad Power Bikes?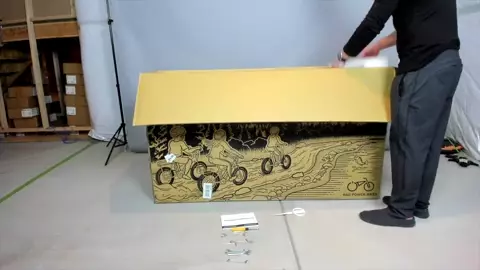 We love these electric bikes because they are one of the few direct-to-consumer brands that really stands behind their product.
Not only do they have their own stores, but they even have their own mobile service stations that will come to you directly.
They also aren't going anywhere – they just raised over $150m to help bring their vision to life.
The company says it will triple the number of physical locations of mobile service and retail stores by the end of next year.
350,000 users is a big number for Rad Power Bikes, so it has a lot of data on how people utilize its vehicles. The business discovered that more than 70% of customers ride their bikes at least once a week. In addition, word-of-mouth and repeat buyers are Rad's most important acquisition channel.
Just like us – we love to share the word about Rad Power Bikes.
There's a good chance once you get a Rad Power Bike, you'll start to see a ton of them around – kinda like when you get a new car. You start to see it everywhere.
Rad Power Bikes we love
Of course, we love the RadRover and our RadWagon, but we also really like the brand new RadCity they just unveiled. It's an awesome value if you want to save some money and don't need to seriously take your eBike offroad.
You can even get a great Rad Power Bike, like the RadMission for less than $1,000 – yes… really.
Other ways to save on Rad Power Bikes
Vary rarely Rad Power Bikes will have a sale in their physical stores.
For example, I also got a notice about a rare Rad Power Bikes Discount Event at a local Colorado Bike Expo.
You may also be able to find some used Rad Power Bikes online.
Have no fear… you'll love your Rad Power Bike
The first time I tried my RadRover 5, I had the biggest smile on my face. Even if it was Negative 0 outside (yes, that's not a typo, see this RadRover 5 Review).
Sure, I was freezing, but I had so much fun on this electric bike.
If you are still nervous about dropping some money on a Rad Power Bikes Purchase, they also have several ways you can test drive a Rad Power Bike. From their mobile test drives to their fleet locations to physical stores – if you are nervous about if you will like your electric bike, you can test one out beforehand.
This is a great idea because I probably would have been nervous to purchase a RadPower Bike if I hadn't already read so many great reviews.
Rad Power Bikes Coupons – Final Thoughts
As we mentioned, it's rare to find true Rad Power Bike Coupons or Rad Power Bikes Discount Codes, but this is the best deal they have running right now.
If for some reason one of these promo codes doesn't work, simply let us know in the comments. We hope you purchase a Rad Power Bike Bike (even if the coupon codes don't make sense for you). We know you'll love it!