Wicked Good Cupcakes Review: How good are the cupcakes in a jar, featured on Shark Tank? Read our honest review!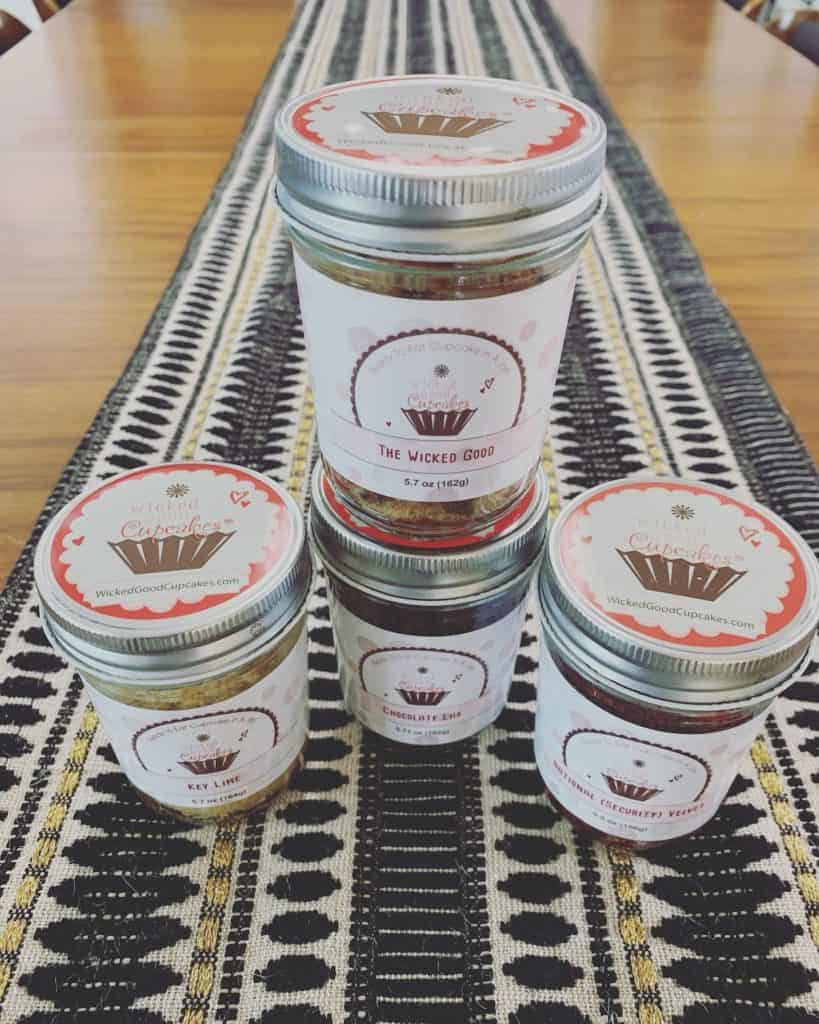 So depending on when you are reading this, let me set the stage for when we are writing this… we have been in "Corona Quarantine" for about ten days. We can't really go anywhere and we are cooking all of our own food.
I am not a big baker to begin with and I would never attempt cupcakes because that is way out of my league. When the Wicked Good Cupcakes showed up on our doorstep, let's just say our whole house was elated! We got the Wicked Good Cupcakes Custom 4 Pack with the following flavors: Chocolate Lab, Key Lime Cupcake, The Wicked Good Cupcake and National (Security) Red Velvet. 
Want our super short Wicked Good Cupcakes Review? These cupcakes didn't just make our evening, they made our quarantine! They ARE SO GOOD! 
👍🏻What We Love
👎🏻What We Don't Love
– Amazing treat delivered right to your door.
– Tastes super fresh.
– Great flavors.
– A decadent treat!
– Shipping is a bit expensive, but use our promo code for free shipping.
What we did: have a Cupcake Slumber Party!
We actually turned our cupcakes into a Cupcake Slumber Party for our kids where they got to pick a movie and eat their dinner and cupcakes in the playroom.  It was a great night and the cupcake jars from Wicked Good Cupcakes were the highlight of the evening. 
A little bit of Wicked Good Cupcakes goes a long way! So, we put the cupcake in a smaller bowl.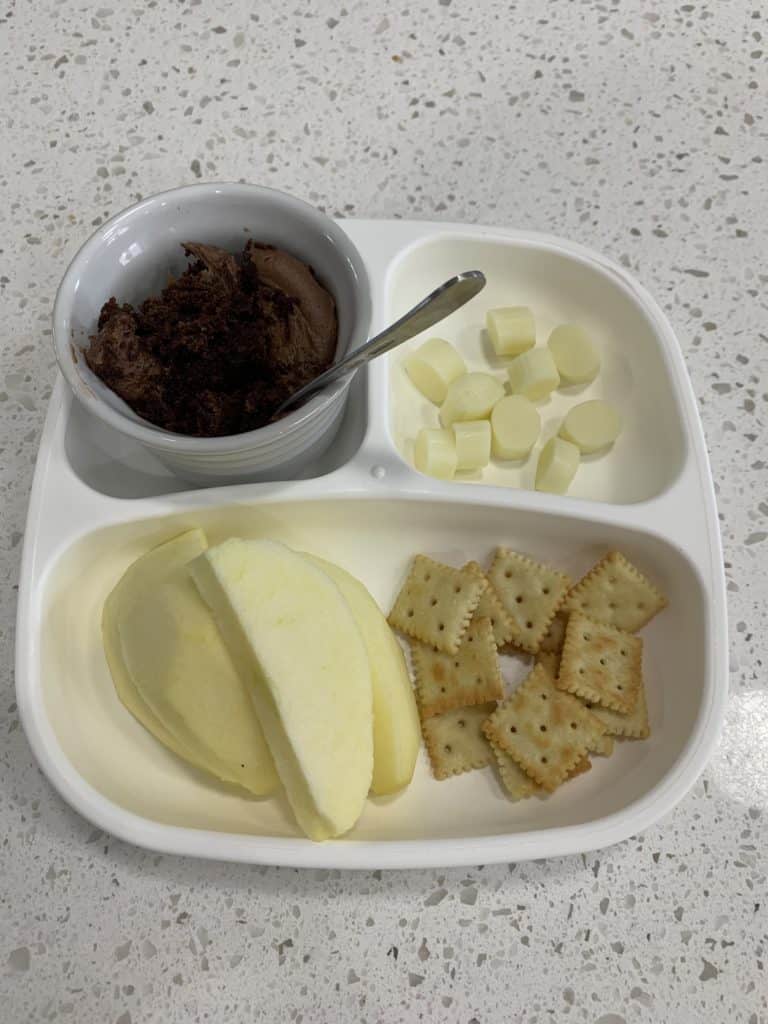 We found a movie on Disney+ and had our very own Cupcake Slumber Party!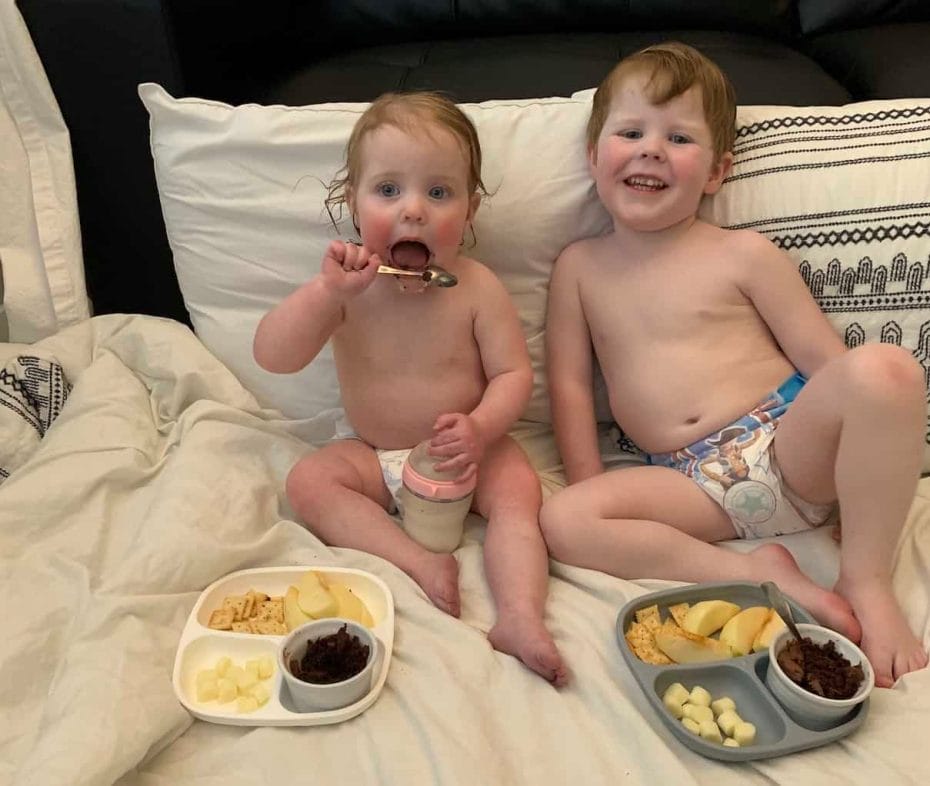 Wicked Good Cupcakes was started by a mother-daughter duo who innovatively put cupcakes in jars to ship across the country. You may be familiar with their company because Mr. Wonderful, Kevin O'Leary, invested in Wicked Good Cupcakes when they went on Shark Tank. 
What we love about Wicked Good Cupcakes:
When you are looking for any review, let alone a Wicked Good Cupcakes Review, the obvious first is the taste. These cupcakes are so decadent! They taste just as fresh, if not fresher, than cupcakes you would pick up from a specialty bakery in town.
The variety of flavor options! They have so many different flavors, I think everyone could find their favorite.  They even have gluten-free, which is a really nice addition.
The cute packaging! The mason jars immediately elevate the cupcakes from cupcakes to a party! 
The variety of price points with their different sized box options. 
These would make an amazing gift for all different occasions! They have special occasion boxes available on their website to celebrate different holidays and special moments.
Free shipping coupon valid on custom 4-pack.
What we don't love about Wicked Good Cupcakes: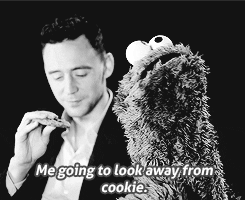 They are completely delicious! We have a lot of willpower when it comes to treats at our house.  NOT. WITH. THESE!
Shipping can be a little expensive, but you can use our special link to get free shipping on your custom 4-pack.
Who are Wicked Good Cupcakes product for?
I think Wicked Good Cupcakes would be a great gift to send for a variety of special moments from just thinking about someone, holidays to thank you gifts. As mentioned, above, we used it as a special treat during this crazy time.
What's included with each Wicked Good Cupcakes Order?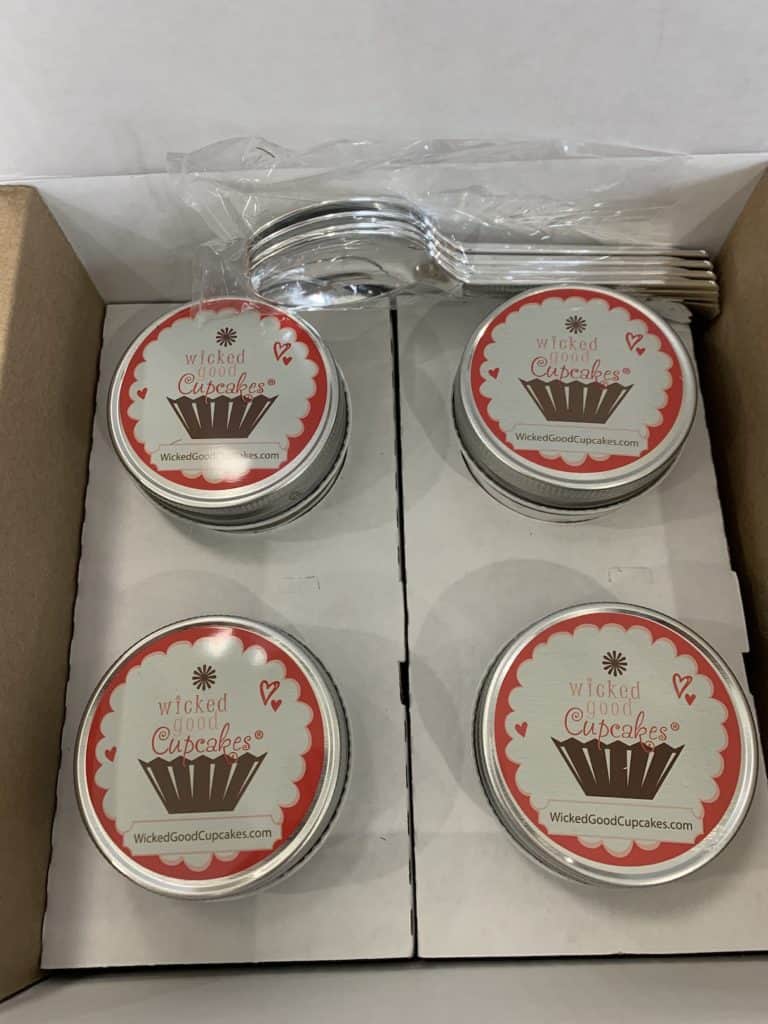 Depending on what sized box you choose, you will receive a different number of cupcakes in jars or they have other products like pies. They have corporate event options, wedding options, and even a cupcake of the month club… how did I not know that existed? We had the Wicked Good Cupcakes in Jars Custom 4 Pack where you get to choose your four flavors. 
What about Wicked Good Cupcake Flavors?
Wicked Good Cupcakes has a ton of flavors. There's something for everyone. One thing to know about every flavor: they are deliciously rich. Not so rich that you can't enjoy them, but they are richer than traditional cupcakes.
Their flavors range from Chocolate Birthday Cupcake to Natalie's 24 Karat Kake Cupcake to Mr Wonderful's Cookie Butter. We tend to not like lemon flavors (which they have several), but all of the flavors that we tried were amazing!
Here's a down and dirty flavor review that we most recently tried:
Chocolate Lab: If you like chocolate, try this! It's a moist chocolate cake with a rich chocolate ganache center, chocolate buttercream frosting. It's chocolate on top of chocolate with chocolate. Like chocolate? This is your jam. YES. 👍🏻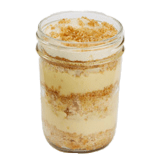 Key Lime Cupcake: If you like Key Lime Pie – this is an intense version. Some people really love Key Lime Pie – but as mentioned, we aren't huge fans of lemon or lime desserts but if you do, try this! You will love it!
The Wicked Good Cupcake: Peanut butter and chocolate chips baked to almost "Cookie-like" perfection layered with peanut butter frosting and chocolate ganache. If you like peanut butter and chocolate cookies, this is the Wicked Good Cupcake for you!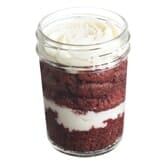 National (Security) Red Velvet: Mr. We Tried It's favorite – He loves Red Velvet and this is an awesome. This includes Wicked Good Cupcakes homemade cream cheese buttercream frosting. YUM! What isn't to love about a good ole fashioned, southern-style Red Velvet cake AND homemade cream cheese frosting?!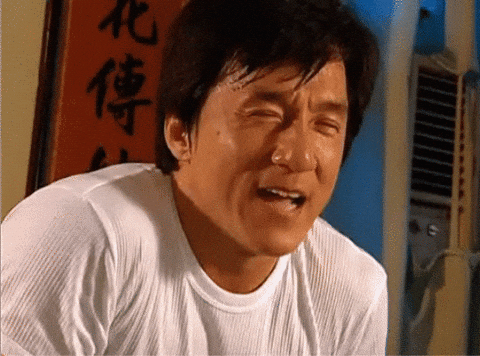 Wicked Good Cupcakes Review: What else do I need to know?
The most obvious feature of these cupcakes is that they are shipped in mason jars so that they arrive fresh when they get to your house. The nice thing about this shipping method is that you can refrigerate or freeze them when you receive them so you can enjoy your treats for even longer!
Alternatives to Wicked Good Cupcakes
There are so many different ways to say "thank you," "congratulations" or "I'm thinking of you" but Wicked Good Cupcakes would be a unique way to celebrate. Personally, I would WAY RATHER receive cupcakes than flowers!
Wicked Good Cupcakes Review: The Final Verdict.
To summarize, Wicked Good Cupcakes are completely delicious. They have a variety of options that allow you to choose your flavors and your price point. You can use them as gifts, or you can send them to yourself for a well deserved treat. Our box of Wicked Good Cupcakes turned an ordinary evening into a party for our kiddos- what more can you ask for?
Be sure to use our special link to get free shipping on your custom 4-pack!