Are you looking for ways to make your home life easier, more productive and organized? With the advances in modern technology (and just well-made products), there are plenty of products that can help make all those things happen. From robot vacuums to smart diffusers, we've tried them all and are here to share our top 37+ must-have home products that will transform your life!
We'll explore each product's features, benefits, and how they work so you can pick the best one for your already complicated life. We're always trying to get the most from doing the least and each of these best home products clearly does that!
#1 Home Product: Ecovacs Smart Vaccum and Mop
This was a mother's day present for Mrs. We Tried It. And I have to tell you the 100% honest truth: she LOVED it, almost as she loved number 2 on the list.
Why did she love it? For starters, it simplifies vacuuming and mopping. The Ecovacs Smart Vacuum and Mop is a robot vacuum with two cleaning modes, one for sweeping, the other for mopping. It's powerful enough to pick up dust and debris on hard floors, carpets, and rugs but quiet enough to run while you're sleeping!
Plus, it has an app that you can use to control the robot's settings like scheduling when it should clean or set a specific area of your home. With this product in your home, you'll never have to worry about vacuuming again!
What do we love about the Ecovacs Smart Vaccum?
We were a bit skeptical about the mopping ability, as our main level is mostly hardwood floors. It gets a lot of dirt: from kids and a dog (plus 1 slightly messy Mr. We Tried It), this vacuum/mop combo is expensive, but it probably saves 2-3 hours/week.
Say goodbye to having to vacuum and mop yourself! With the Ecovacs Smart Vacuum and Mop, you can enjoy a clean home without lifting a finger.
If you're looking for an efficient way to keep your home in tip-top shape, this is the product for you! You won't regret it!
#2 Home Product: Weighted Blankets
Everyone, except the dog (but I'm sure he'd like one, too), has a weighted blanket of some sort in our home.
Mrs. We Tried It got a Gravity Blanket for a Valentine's Day Present. She first thought a weighted blanket was a stupid gift, but now, she doesn't want to go on vacation simply because she can't bring her weighted blanket.
That's how important the weighted blanket is to her.
Weighted blankets are designed to simulate the feeling of being held and provide deep touch pressure, which can reduce cortisol levels, improve sleep quality, and calm anxiety. It also helps people feel more secure and relaxed while they sleep.
Why we love weighted blankets
If you have trouble sleeping or have a hard time calming yourself down at night, then a weighted blanket is the perfect solution for you! These blankets come in different weights so that you can find one that fits your needs perfectly.
So if you're looking for an effective way to relax and get a good night's rest, then try out a weighted blanket!
The kinds of weighted blankets in our home
Mr. We Tried It uses a Hush Cooling weighted blanket, and Teddy (our 6 Year old) uses a Bearaby Weighted Blanket.
A Bearaby weighted blanket is a cozy, chunky knit blanket made with layers of natural, organic cotton. It is designed to be used in all seasons and comes in a variety of sizes and weights. The unique design of the Bearaby weighted blanket is what sets it apart from other blankets on the market. It is made without any artificial fillers or synthetic fabrics, making it naturally heavy and cooling. The hand-knit construction also allows for increased airflow, keeping you cool and comfortable while you sleep.
Bearaby's weighted blankets are a must-have for those searching to reduce their stress and anxiety levels. The gentle pressure that mimics being embraced or hugged helps relax your body and mind, resulting in higher-quality sleep. Furthermore, its organic materials make it more breathable than other traditional blankets which keeps you cool at night! Moreover, the unique design allows movement throughout the bed without feeling restricted by the weight of the blanket itself.
#3 Home Product: Ruggable
We are so glad we found Ruggable for a simple reason: we spent so much money on rugs before finding Ruggable, we wish we didn't waste the money sooner.
Why did we waste money? Well, rugs + pets + kids = ruined rugs… if you don't have Ruggable. Read our Ruggable Review to find out more information on this awesome home brand!
What are Ruggable Rugs?
Ruggable Rugs are the perfect solution for busy households with kids and pets. These machine-washable rugs are stain-resistant, waterproof, and come in a variety of sizes and designs to fit any home.
With free shipping and easy returns, you can trust that your rug will look great for years to come. Also, their customer support, speaking from first hand experience, is simply incredible.
What sets Ruggable apart from other rugs is its patented two-piece system. The top layer is made of a soft, plush fabric that comes in a variety of colors and patterns to match any decor (and is machine washable). The bottom layer is a thin rubber backing that prevents slipping and provides extra cushioning. This two-piece system also makes it easy to remove the top layer for washing without having to move the entire rug.
Read one of the best Ruggable Reviews, too.
In addition to being incredibly durable, Ruggable rugs are also incredibly convenient. They're designed to be easily cleaned in your washing machine or dryer so you don't have to worry about spills or messes ruining your rug. Plus, they come with a lifetime warranty so you can rest assured that your investment will last for years to come.
If you're looking for an affordable way to update your home decor while still keeping it clean and safe, Ruggable rugs are a perfect choice!
#4 Home Product: Tovala Smart Oven
Quick joke here: why did the Hipster burn his mouth on the Pizza? He ate it before it was cool.
That's exactly how we feel about the Tovala Oven, we discovered it before it was cool. Read our full Tovala Review and Tovala Air Fryer vs. Ninja Air Fryer Comparison for more information on this awesome device!
What is the Tovala Smart Oven?
The Tovala Smart Oven is the perfect appliance for anyone looking to make cooking easier and more enjoyable.
The oven itself is sleek and modern, yet still small enough to fit on any kitchen countertop. It uses advanced steam technology and precise temperature control, allowing you to cook multiple dishes at once without sacrificing flavor or texture.
Plus, its innovative scan-to-cook feature allows you to scan barcodes that come with each Tovala meal kit (and some grocery-bought items) so no matter what your skill level in the kitchen, you can make delicious meals in minutes!
Why we love the Tovala Smart Oven
This 6-in-1 oven can steam, bake, broil, toast, and reheat with just one minute of prep time. You can cook anything from a simple snack to an entire meal. Plus, the interior space is large enough to fit up to 12 slices of toast or a 9×13 inch pan.
The Tovala Smart Oven also comes with an app that allows you to control your oven from anywhere. You can set timers, adjust temperatures, and even get notifications when your food is ready. And if you're not sure what to make for dinner, you can order pre-made meals from Tovala's meal delivery service that are designed specifically for their ovens.
With the Tovala Smart Oven, cooking has never been easier or more convenient!
More an old-school-type cook? Check out the best Caraway Cookware Reviews. We love these pots and pans.
#5 Home Product: Pura Smart Diffuser
We kinda discovered Pura by accident. We weren't searching for an alternative to candles, but that's exactly what we found.
Read one of the best Pura Reviews.
What is the Pura Smart Diffuser?
The Pura Smart Diffuser is a revolutionary way to control the scent of your home from the convenience of your phone. With the Pura app, you can turn it on and off remotely, allowing you to enjoy your favorite scents without ever having to leave your couch.
The diffuser itself is small and simple, resembling a mini-smoke alarm that has had a beauty makeover. It comes with two scents and allows you to purchase more through the app. You can also control the strength of each scent for a personalized experience.
Also, check out our Aera Mini Review, too.
Why we love Pura
The Pura Smart Diffuser is perfect for those who want to create an inviting atmosphere in their home without having to worry about manually refilling or replacing candles or incense. It's also great for those who are looking for an easy way to freshen up their living spaces while they're away from home. And because it's powered by Pura, you can be sure that all of the fragrances are high-quality and long-lasting.
So if you're looking for an easy and convenient way to make your home smell amazing, then look no further than the Pura Smart Diffuser!
Scents are the most important aspect of any diffuser (as you can read in our Aera Review and Aroma360 Review). The fact that Pura has branded scents that you already know and love, is a huge plus.
#6 Home Product: Nespresso Barista
Mrs. We Tried It is serious about her coffee. She's tired (practically) every machine dedicated to making coffee known to man (and woman).
However, unless you are an actual Barista, frothing milk can be tough. That's why Mrs. We Tried It loves the Nespresso Barista. Read our full Nespresso Barista Review.
What is the Nespresso Barista?
The Nespresso Barista is a revolutionary Bluetooth-connected milk frother that makes it easier than ever to create delicious coffee and milk recipes. With the Nespresso Barista, you can make anything from refreshing iced coffees to decadent cappuccinos with just a few simple steps. The machine is versatile and innovative, allowing you to customize your drinks to your exact specifications.
The Nespresso Barista also comes with a smartphone app that allows you to easily control the machine and access an array of recipes. You can even save your favorite recipes for easy access later on. Plus, the machine is incredibly easy to use, so even if you're new to making coffee drinks at home, you'll be able to get the hang of it quickly.
Why we love the Nespresso Barista
Overall, the Nespresso Barista is an excellent choice for anyone who wants to make delicious coffee drinks at home without having to invest in expensive equipment or learn complicated techniques. With its intuitive design and wide range of features, it's sure to become your go-to machine for all your coffee needs!
Read our full Nespresso Barista Review.
#7 Home Product: Dohm Sound Machines
We have 4 Dohm Sound Machines in our home for a very simple reason: they WORK! We love the background noise and it helps out kids fall asleep quickly, but it also helps Mr. We Tried It work in peace and provides noise in the master bedroom, too.
What is a Dohm Sound Machine?
The Dohm is an innovative sound machine that creates soothing ambient sounds of rushing air without the disturbance and cooling effects of actual moving air. It features a unique fan-based technology that helps to create a peaceful environment for sleep, relaxation, or concentration. The adjustable tone and volume settings allow you to customize your experience and find the perfect level of sound for any situation.
Why we love Dohm Sound Machines
The biggest reason we love these sound machines is actually pretty simple: they are mechanical devices that produce a real sound. No more digital white noise or static, the Dohm fan creates a unique and calming sound that can help you to relax and create a more peaceful atmosphere. Plus, they are also incredibly easy to use, so anyone can get the most out of them.
The Dohm also has several other benefits such as reducing stress levels, improving focus and concentration, and providing relief from tinnitus symptoms. It can also be used to help babies fall asleep faster and stay asleep longer by creating a calming environment for them.
Overall, the Dohm Sound Machine is an effective way to reduce noise levels and create a peaceful atmosphere in any space. Whether you're looking for better sleep or just some peace and quiet, this sound machine can help you achieve it!
#8 Best Home Product: Beddy's
My, oh, my, we love Beddy's in our home. We actually have over 10 Beddys in our home because of our bunk room, part of the recent home remodel we did.
Our kids each have a Beddys set (and a backup) and we also have a set for each bed in the bunk room.
Get our Beddys Promo Code and read Beddys Reviews.
What is Beddys?
If you're looking for a convenient and comfortable way to make your bed, Beddy's sets are the perfect solution. Beddy's is an all-in-one bedding set that zips together like a sleeping bag and fits over the entire bed like a fitted sheet. This innovative design makes it easy to make your bed in just seconds, without having to worry about tucking in sheets or arranging comforters.
Beddy's sets come in both cotton and minky options and are available in multiple sizes to ensure the perfect fit for any bed.
Read our Beddy's Review and get our Beddy's Promo Code.
Why we love Beddys
Not only do they look great, but they also provide superior comfort with their soft materials and breathable construction. Plus, they're machine washable so you can keep them looking fresh and clean.
With Beddy's sets, you'll never have to worry about making your bed again! They offer convenience, comfort, and style all in one package – what more could you ask for?
#9 Best Home Product: Outer Furniture
Let's be 100% honest with you. We are what you call "indoorsy" people. Yes, you read that correctly. We don't care for the great outdoors all that much (ironic, living in Colorado, we know). But one small addition to our deck has provided a good excuse to use it more: our new Outer Furniture.
Read about Outer Reviews.
What is Outer Furniture?
Outer Furniture is the perfect solution for outdoor furniture that needs to be protected from the elements. With their patented OuterShell® integrated cover, you can rest assured that your furniture will stay clean, dry and ready to use no matter what the weather throws at it.
Why we love Outer Furniture
Outer Furniture is designed with convenience in mind. The covers are easy to install and remove, so you can enjoy your outdoor space without having to worry about constantly cleaning or protecting your furniture. Plus, they come in a variety of colors and styles to match any outdoor decor.
The best part about Outer Furniture is that it's built to last. The covers are made from durable materials that won't tear or fade over time, and they're designed to withstand all kinds of weather conditions – from intense sunlight to heavy rain and snow. And because the covers are integrated into the furniture itself, you don't have to worry about them getting lost or damaged during storage or transport.
So if you're looking for an easy way to keep your outdoor furniture looking great while also protecting it from the elements, look no further than Outer Furniture! Read our Outer Furniture Review and save with our Outer Promo Codes.
Also check out our pick for best outdoor decking.
#10: Nest Cameras, Solar Panels and Starling
This is an odd combo, I get it. But it's the best for us.
You obviously (probably) know about the Nest Cameras and the like. However, the newest Nest Product, the Nest Cam, operates on a battery. We use this solar panel to power to Nest Camera facing our front yard.
We then use Starling to integrate on all of our Apple Devices.
What is Starling?
The Starling Nest is a revolutionary product that allows you to easily integrate your Nest Thermostat, Protect, Cameras, Speakers, Secure and Nest x Yale Lock with Apple Home, iOS, and AirPlay. This integration makes it easier than ever to control your home environment from the convenience of your iPhone or iPad.
With Starling Nest, you can adjust the temperature of your home with just a few taps on your device. You can also monitor any activity happening in your home with the cameras connected to the system. Plus, you can keep an eye on who's coming and going with the secure lock feature.
Why we love Starling?
The best part about Starling Nest is that it's easy to set up and use. All you need to do is download the app and connect it to your devices. Once everything is connected, you can start controlling all of your devices from one central hub.
Starling Nest makes managing your home environment easier than ever before! With its simple setup process and intuitive user interface, you can have complete control over all of your devices in no time at all.
And what about those solar panels?
The new Outdoor Nest Cameras have a battery, which means they need to be recharged. They typically last 1-2 months in our backyard, where there isn't much activity throughout the day (the cameras save power when there is no activity).
However, the camera in front of our home is a different story. Since the Nest Cam only powers on when motion is detected, it quickly runs out of battery. This is where the solar panel comes in handy.
We found the best solar panels for Nest Cam – why are they the best? They are easy to set up and work year-round. Yes, even in Colorado's winter on cloudy days, the Nest Cam stays fully charged.
#11 Best Home Product: Apple TV
We have an Apple TV on every TV.
Why? Because it is the easiest way to control a TV and our approximately 19,198 streaming services for every TV in the house.
What is an Apple TV?
Apple TV is an all-in-one streaming service that lets you watch your favorite shows, movies, and sports on any device. With Apple TV, you can access thousands of apps, including popular streaming services like Netflix and Hulu. And with the Apple TV app, you can control your Apple TV from your iPhone or iPad.
Why we love the Apple TV?
The best part about Apple TV is how easy it is to use. With the intuitive interface, you can quickly find what you're looking for and start watching in no time. You can also use Siri to search for content or control playback with just your voice. Plus, with AirPlay 2, you can stream content from your iPhone or iPad directly to your Apple TV.
So if you're looking for an easy way to watch all of your favorite shows and movies in one place, then look no further than Apple TV. It's the perfect way to stay entertained without ever having to leave the comfort of your home.
#12 Best Home Product: Samsung Frame TVs
Ok. Ok…. we know we might get some flack for this one, but let me explain.
Samsung Frame TV's don't have the best resolution, viewing angle or specs – they are incredibly useful in a unique way: how thin they are.
What is a Samsung Frame TV?
The Samsung Frame TV is a revolutionary product that combines the best of both worlds – the convenience of a television with the aesthetic beauty of a picture frame. With this unique product, you can enjoy watching your favorite shows or movies on a stunning 4K display while also displaying beautiful artwork when the TV is not in use.
Why we love the Samsung Frame TV
The Frame TV's flexibility lies in its ability to separate the "box" (where all the ports, power block, processor, etc.) from the actual television. This allows you to hang it on your wall like any other piece of art, creating an eye-catching centerpiece in any room.
The box houses all of the technology and components that make up the TV, including ports for connecting devices like gaming consoles or streaming sticks (that are typically built into the back of the TV, making it thicker). This means you don't have to worry about cords cluttering up your living space, as they are hidden away behind the wall.
The Frame TV also comes with several customizable options so you can tailor it to fit your personal style and decor. You can choose from 27 different frame styles, ranging from classic wood frames to modern metal designs, and even add an optional stand if you prefer it to be placed on a table or shelf instead of mounted on a wall.
Read our Amazon Fire Omni Review to find out more about how big a difference the back of the TV makes.
#13 Best Home Product: August Smart Lock
Especially when our kids were younger, we were paranoid that the kids would escape to the garage (where we primarily come in and out). Instead of carrying around keys, we decided to get an August Smart Lock (with the bridge and keypad).
What is the August Smart Lock?
The August Smart Lock is a revolutionary way to keep your home secure. With the August Smart Lock, you can easily install it on the inside of your door while keeping the exterior untouched. This means that you can keep your keys while enjoying keyless entry convenience.
The August Smart Lock is incredibly easy to install, making it perfect for homeowners looking to add an extra layer of security without needing to switch out their existing deadbolt. Plus, with its built-in Wi-Fi integration, you can control and monitor the lock from anywhere in the world using just your smartphone or tablet.
Why we love the August Smart Lock
One of the great features of the August Smart Lock is its ability to be used with a keypad. You can program it to automatically lock after being closed for a specified period of time, so you don't have to worry about forgetting to lock up when you leave. It also allows you to grant virtual guest keys, so if someone needs access to your home while you're away, they can do so without needing a physical key.
Overall, the August Smart Lock is an excellent choice for anyone looking for an easy and secure way to protect their home. With its convenient keyless entry and automatic locking feature, you'll never have to worry about forgetting to lock up again!
#14 Best Home Product: SleepMe Sleep System
This device is probably the most recent item we've purchased on this list. However, we wish we would have got this sooner.
Mr. We Tried It runs super hot and Mrs. We Tried It runs super cold. That makes for a constant fight for the thermostat.
What is the Sleep.Me Sleep System?
The Sleep.Me Cube Sleep System is the perfect solution for those who struggle to keep their bed at a comfortable temperature. This revolutionary system comes with a reversible, hydro-powered Chilipad® Cool Mesh™ that helps regulate your body temperature while you sleep. With temperatures ranging from 55-115°F, you can easily find the perfect setting for your needs.
The ChilliSleep Cooling Mattress Pad works by circulating water through tiny microtubes in the pad. This water absorbs heat from your body and circulates it away from your sleeping area, helping to keep you cool throughout the night. The mattress pad also features an advanced temperature control system that allows you to set your desired temperature and maintain it throughout the night.
What we use: The Cube System
The Sleep.Me Cube system consists of the ChiliSleep Cooling (and heating) Mattress Pad. The Sleep.Me Mesh Pad cools your body at night to help you stay asleep and wake up rested.
The Cube is the least expensive of the bunch and does pretty much everything we need – without connecting to WiFi.
Read our Sleep.Me Reviews and get SleepMe Coupon Codes.
#15 Anker Chargers
I'm sure you have kids that never, ever seem to charge their iPad or you can't find a charger for your phone or Kindle.
This bad boy is perfect for just such occasions (and traveling, too).
What is the Anker 737?
The Anker 737 Power Bank (PowerCore 24K) is a powerful and versatile charging device that can keep your devices running all day long. With a 24,000mAh battery capacity, it has enough power to charge up to three devices at once. It also features 140W two-way fast charging, a smart digital display, and real-time protection for your devices.
Why we love the 737
The Anker 737 Power Bank is perfect for those who need to stay connected on the go. . Its compact size makes it easy to carry with you wherever you go, while its high-speed recharging capabilities make it ideal for those moments when you need a quick charge. Plus, its 140W output ensures that your devices get the power they need quickly and efficiently.
The Anker 737 Power Bank is an excellent choice for anyone looking for reliable and efficient charging on the go (or even just at home for some extra, portable power). With its impressive battery capacity, fast charging capabilities, and real-time protection features, it's sure to keep your devices powered up no matter where life takes you.
#16 Best Home Product: Wool Dryer Balls
We all seem to have sensitive skin in our family. Dryer sheets are some of the worst offenders with their heavy fragrance.
What are Wool Dryer Balls?
Wool Dryer Balls are an eco-friendly alternative to fabric softeners and dryer sheets. They are made from wool (obviously) and can be used in the dryer to reduce drying time by up to 25%, saving energy and money.
Not only do they cut down on drying time, but they also help reduce wrinkles on clothing and eliminate the need for chemical-laden and fragrance-filled fabric softeners.
Using Wool Dryer Balls is easy – just toss them into your dryer with your wet clothes and turn it on! The balls will bounce around inside the dryer, creating space between the items so that hot air can circulate more easily. This helps to absorb moisture from the clothes faster, resulting in shorter drying times.
Why we love Wool Dryer Balls
Wool Dryer Balls are also reusable – they can be used for up to 1,000 loads of laundry before needing to be replaced. And because they're made of natural wool fibers, they're completely non-toxic and safe for people with allergies or sensitive skin.
So if you're looking for a way to save time and energy while still keeping your clothes soft and wrinkle-free, Wool Dryer Balls are a great choice!
#17 Best Home Product: Onsen Towels
Do you hate musty-smelling towels? There's not much more that we hate than stinky towels.
You get out of the shower, all nice and clean. Then, you grab a towel to dry off and – BOOM – you smell that musty smell. Yuck. It's a terrible experience but one that can be avoided with Onsen Towels.
What are Onsen Towels?
Made from 100% Supima cotton, these lightweight and absorbent towels are waffle-weave designed to dry quickly and stay fresher longer.
Unlike traditional towels, Onsen Towels don't get musty or smelly, even after multiple uses. This is due to their unique weave which allows air to circulate through the fabric, reducing moisture build-up and keeping your towel smelling fresh.
Plus, their soft texture makes them a pleasure to use after a relaxing bath or shower. With Onsen Towels, you can enjoy luxurious comfort without sacrificing quality or convenience.
Read our Onsen Towel Reviews.
Why we love Onsen Towels
Onsen Towels are the perfect combination of softness and strength, making them a great choice for anyone looking for a no-fuss, no-surprise bath experience.
The unique waffle-weave design helps the towel dry quickly and stay fresher longer than other brands. With a 60-day trial period, you can be sure that you're getting the best product possible when you choose an Onsen Towel.
I know the Onsen towels are a lot more expensive than other towels, but ours have lasted for 5+ years without any issues at all – we love them. They even get softer over time.
Our Best Home Product Roundup: The Final Thoughts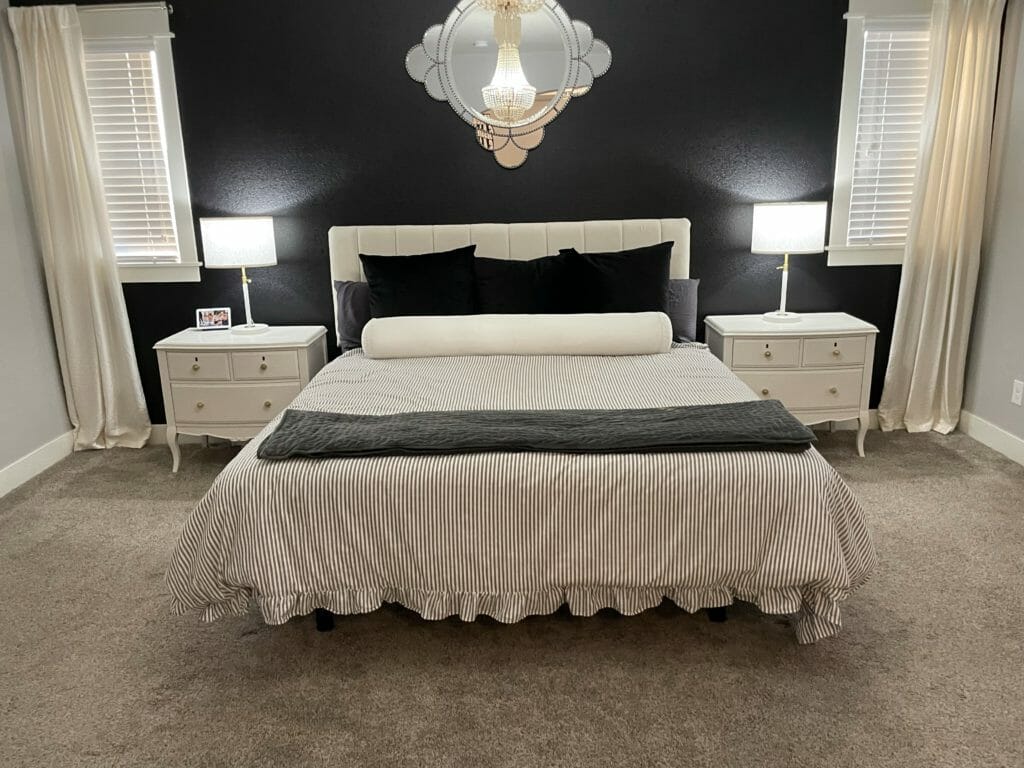 We've got 17+ products there that can help your home become more organized and efficient. From robot vacuums to smart diffusers, from charging stations to wool dryer balls, each of these products offers something special that can make life easier and more enjoyable.
Before you purchase any of these items, be sure to research all the different features offered, as well as their benefits, so you can make an informed decision. With the right product in place, you'll be on the road to a more comfortable and productive home!
Bonus Product: Thermacell!
Want the best way to get rid of mosquitos? Then check out our Thermacell Review for the best product we use to keep the great outdoors from biting us. 🙂