We're working on our full Beddy's Review, which we will post shortly. But if you want to save $50 on Beddy's, use our exclusive Beddy's Promo Code. It's not actually a Beddy's Coupon Code, it's just this link. Use this link to save $50 on Beddy's now!
What is Beddy's?
Beddy's does a great job explaining what they are in this infographic: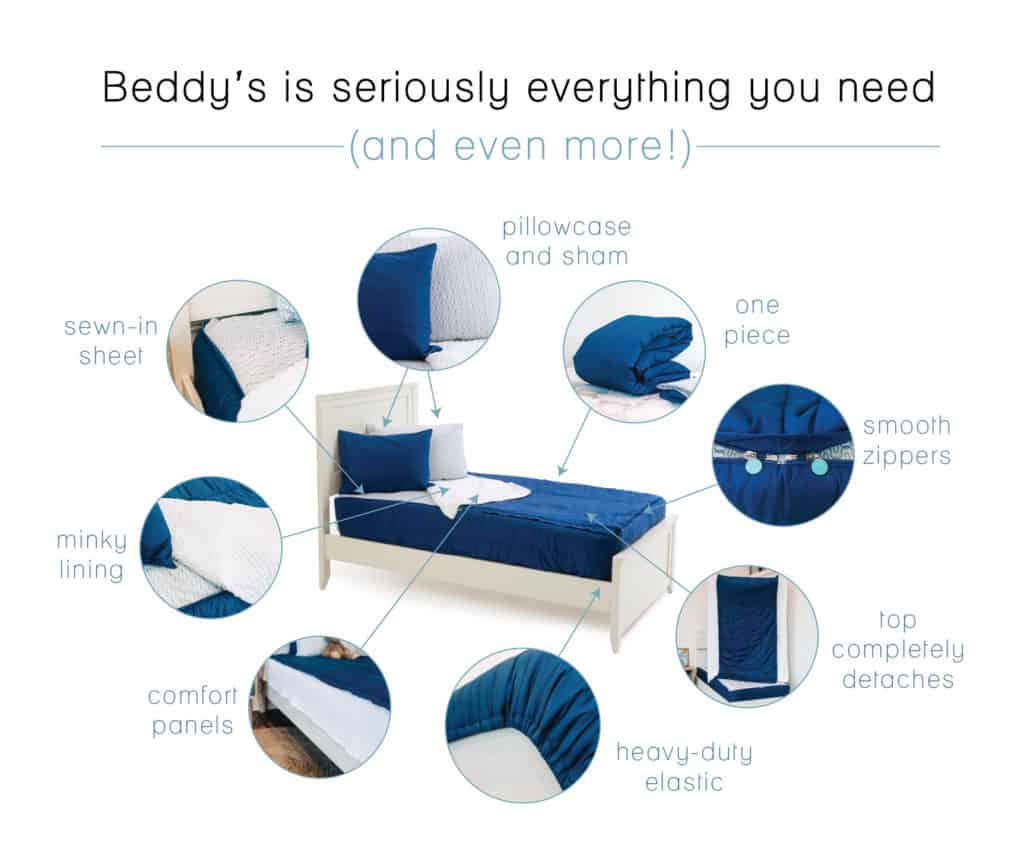 But Beddy's signature feature is the ability to make your bed with a zipper… yes, you read that correctly – you can make your bed by simply zipping the built-in sheet up.
We are currently using Beddy's in our children's rooms for this very feature. If you want an easy way to have your kids made their bed (or if you want an easier way for yourself to make it!) then you need to check out Beddy's.
A lot of adults use Beddy's to, it's a great set to get for RV's, too.
But their Beddy's sets include all of this:
In the above example, it comes with everything for only $250 – but you can save $50 with our exclusive Beddy's Promo Code!
Beddy's Promo Code: What else should I know?
We'd recommend Beddy's for your kids, but will probably keep to our Gravity Blankets for our master bedroom (read our Gravity Blanket Review). It's a great way to encourage your kids to make the bed (and save you the nagging from doing it!).
Use our Beddy's Promo Code by clicking this link (there is no actual Beddy's Coupon Code you type in, just use this link to save $50).