Gravity Blanket Review: Let's set the scene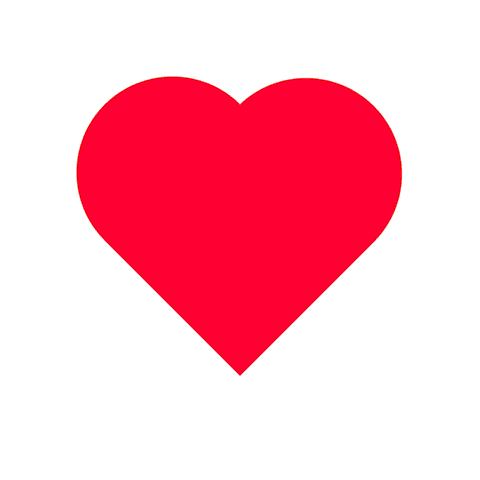 Let me set the scene… It was Valentine's Day and my husband was leaving on a trip and before he heads out the door he gives me a gift. I open it up and find a blanket 🤨… um, thanks!
It's not a big deal because we don't really celebrate Valentine's Day, but I thought this is the weirdest gift ever. So I threw it on the bed and didn't think much of it until that evening when I crawled underneath it. Queue the Hallelujah Chorus!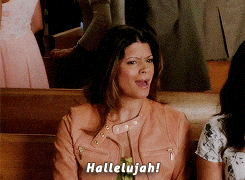 This blanket was SO luxe and SO soothing. So after a little research, I learned that this was the Gravity Blanket (essentially a weighted blanket).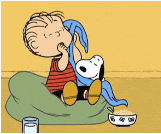 Gravity Blanket Review: What's so great about a weighted blanket?
Weighted blankets utilize the pressure put on you to calm your nervous system. This is great news for me because it helps with things like reducing stress and anxiety. Weighted blankets also deepen your sleep.
I have always had a hard time going to sleep and have suffered from restless leg syndrome since my pregnancies.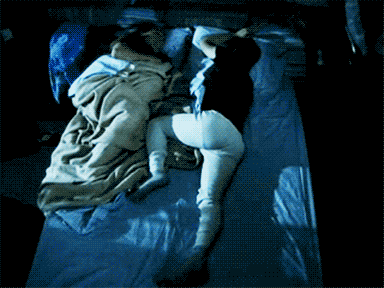 I kid you not, this blanket gives me the best sleep of my life! I got the 15 lb weighted Gravity Blanket with premium grey micro-fleece. 
What we love about the Gravity Blanket
Super soft premium micro-fleece duvet cover in a variety of neutral colors.
Ability to choose the weight of the Gravity Blanket.  You can choose between 15 lbs, 20 lbs or 25 lbs. Typically you want to find a blanket that is about 10% of your body weight. 
The thing that sets the Gravity Blanket apart from other weighted blankets I have seen is the premium glass beads that create the weight.  They are so incredibly small that you can not even tell they are in the blanket minus the additional weight. Other weighted blankets that I have felt when out shopping use plastic or larger glass beads to achieve that same weight and they are distracting to the overall comfort of the blanket. 
Gravity's 30-day happiness guarantee where you can return your blanket for a refund if you are not loving it!
What we don't love about the Gravity Blanket
The cost: The Gravity Blanket costs $249 (however, here's where we found you can find the best deal). At first, when I saw that I thought, this baby is going back! 
Lack of cuddles. The original Gravity Blanket is designed for one person so it isn't a cuddle friendly blanket. Don't worry, they just released a full-size blanket we are testing!
Who is this product for?
The Gravity Blanket is a great product for anyone who struggles to calm down and fall asleep at night. In fact, it's clinically proven to help deepen sleep!
It really does help relax your nervous system when you snuggle underneath it. Now when we travel, I do not sleep nearly as well with a typical blanket. Have no fear, they also have Gravity Travel Blanket!
I also think the gravity blanket is best for people who are typically colder when they sleep. If you tend to run hot when you sleep, the Gravity Blanket may feel a little too warm for you. 
What's included
For $249 you will receive a Gravity Blanket in the 15 lb, 20 lb or 25 lb size.  You can choose between a grey, white or blue premium micro-fleece removable duvet cover.  
Overview of features
The Gravity Blanket is a two-piece model that has the weighted portion inside made of premium glass beads to create the weight and a luxe premium micro-fleece removable duvet cover. When you go to wash your duvet cover, you simply unzip the duvet cover and remove the anchors to the weighted blanket and put the outside in the washer and dryer.  It is easier to remove and replace than our traditional duvet cover and insert. 
Alternatives
If you really want to try a weighted blanket, but maybe want a cheaper option the Gravity Blanket has spurred a nationwide explosion of the weighted blanket market.  I even saw one at Costco the other day! There are also many versions on Amazon.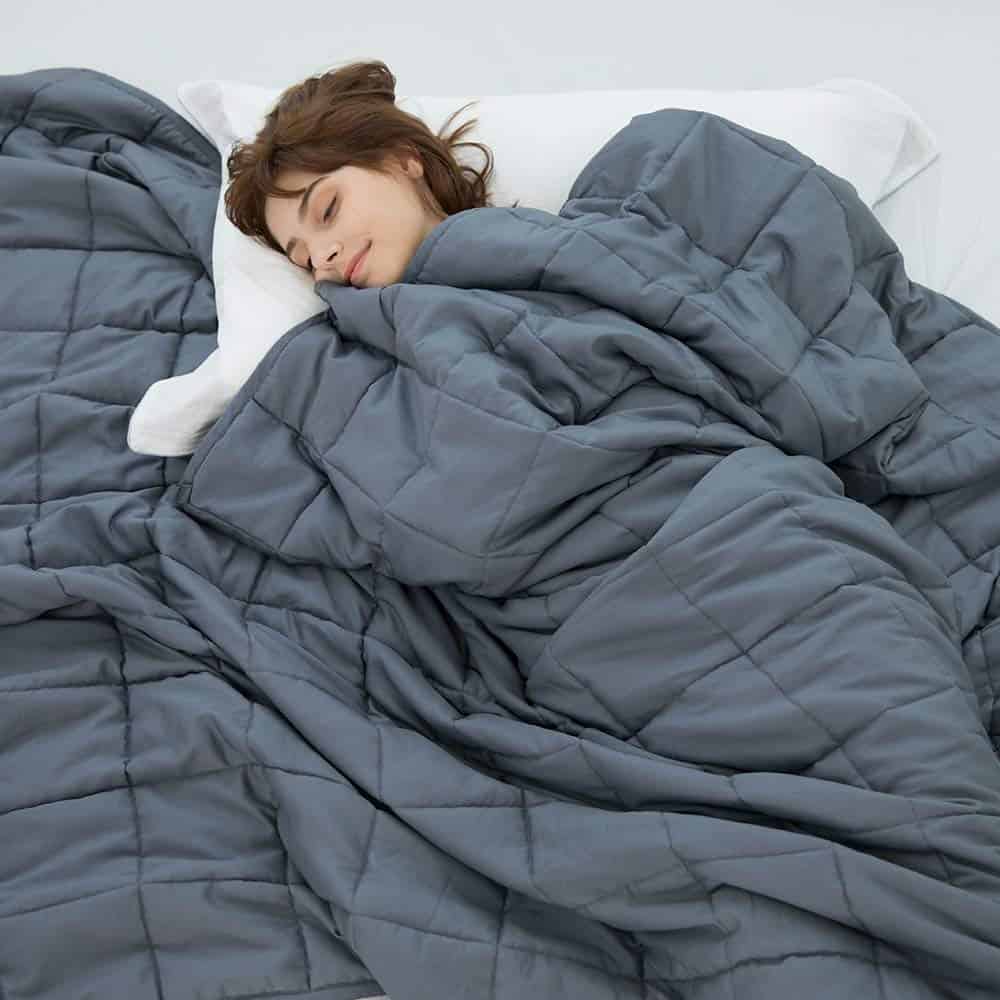 Just make sure you feel the duvet cover and weighted component to make sure it is comfortable long term!
Gravity Blanket Review: The Final Verdict
So I told my husband recently that if I had to choose one of my material possessions to keep it would be this! It really has enhanced my life by allowing me to get better sleep.  As a mom to two toddlers, more sleep is a gift that is worth its weight in gold! I would definitely encourage you to give the Gravity Blanket a try!