You might be overwhelmed with options for Ketogenic supplements, but what's the best? Who can you trust? Keep reading our full Perfect Keto Review. We'll give you an honest take on their products and how they stand up to competitors.
Top Pick
Doctor Developed. Keto Approved
A great keto brand for your low carb life
Perfect Keto is NOT a multi-level marketing company full of hype and propriety blends. They are a non-nonsense Keto Supplement developed by an actual Doctor.
Also, don't miss our Perfect Keto Promo Code!
Why the Ketogenic Diet?
You are probably looking for a keto diet to help you lose weight. It's why I started the Keto Diet 10+ years ago. Yes, you read that correctly.
I've been doing keto for a LONG time
I've been doing the Keto Diet WAAAY before it was cool.
I first started on the "Slow Carb Diet" made famous by Tim Ferriss in the 4 Hour Body. This book really changed the way I look at food and fitness.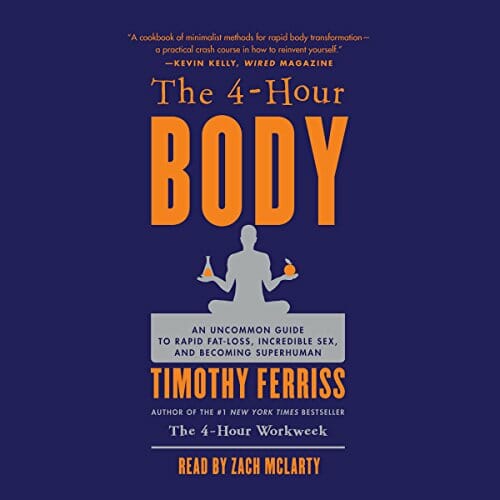 After losing about as much as I possibly could on the Slow Carb Diet, I turned to Keto.
The keto diet is for people who want to lose weight and be healthier. It is a low carb, high fat, moderate protein diet. When you reduce carbs to 5-10% of your daily intake, your body enters a metabolic state called ketosis.
In this state, your body uses fat for energy instead of sugar from carbs.
What is Perfect Keto?
If you are already using Keto products, then you might be familiar with Perfect Keto.
Perfect Keto is one of the best products on the market for people who are looking for an effective and cost-efficient way to supplement following a Ketogenic Diet.
Their signature product is their Ketone Base, made from exogenous ketones.
Exogenous Ketones are a great tool to add to your belt in the Keto Diet. It's actually what is called a Ketone Salt.
What is a Ketone Salt?
Beta-hydroxybutyrate (BHB) – also known as exogenous ketones or ketone salts – is one of the three ketone bodies (energy molecules) your body produces when it's fueled by fat rather than carbohydrates. There are two ways to stimulate your body to run on ketones: go on the Keto Diet (only eat a tiny amount of carbs) or take exogenous ketones (such as BHB).
Meet BHB
BHB is one of the three major ketones produced by your body from fatty acids, which is why it's so popular in keto supplements. BHB is by far the most common of the three ketones in the blood, accounting for up to 78% of total ketones.
The Ketones are SLIGHTLY different than the ketones your body naturally produces, but it will help temporarily increases blood ketones (2-3 hours) but it is not a magic supplement that puts you into ketosis long-term.
Perfect Keto also provides a lot of great keto tips and tricks on their blog. Be sure to check out these great Keto Snacks in our Genius Gourmet Review, too.
What makes Perfect Keto so awesome?
They say on their website, "Every product at Perfect Keto has been made with the intention of being used by myself, my family, my closest friends, and all of you. We take what we put into our products very seriously."
The founder of perfect keto is also a Doctor – not some snake-oil salesperson.
Perfect Keto is Dedicated to making great products
They've committed to making their Perfect Keto Products:
No added sugars
Nothing artificial
No fillers or chemicals
No gluten/grains
No soy or corn
The best part of Perfect Keto? They are direct to the consumer and you can buy directly from their website: no multi-level marketing stuff.
They are super honest about their product. They've even listed some of their schedules and the time of day they take the Perfect Keto Products.
Why use Perfect Keto?
Perfect Keto's Products are great because you don't have to second-guess what you are buying. Especially with Keto Products, I hate having to shop around different brands. With their products, I can buy them all directly from Perfect Keto.
Perfect Keto Review: What products did we try?
We've been big fans of their low carb products and supplements for a long time. Here are some of the ones we've tested.
What Perfect Keto Products did we test?
We tested several of their flagship products for this review:
Exogenous Ketones Supplement
Keto Grass Fred Collagen with MCT Oil
Powered MCT Oil
Keto Bars
Perfect Keto Exogenous Ketone Base
Perfect Keto Exogenous Ketone Base
A great value
Great tasting!
A wide variety of flavors
Added electrolytes for hydration
No artificial sweeteners or junk
Less bitter
Our first impression of Exogenous Ketone Base was that it is probably the best-tasting exogenous ketone we tried.
If you've never tried keto exogenous ketone base before, by themselves, they taste (and smell) like nail polish. It's terrible.
When to use exogenous ketones:
Morning: to curb appetite, especially if you are intermittent fasting (not eating breakfast)
Afternoon: to get through an afternoon slump
Before a workout: to give you a boost
Starting the keto diet: to help avoid keto flu
Restarting keto: if you get off track, these exogenous ketones can help get you back on track.
This ketone supplement is a fantastic choice for those who are looking to go deeper into their ketogenic diet.
We also love their flavors! They currently offer:
Strawberry Lemonade
Chocolate
Vanilla
Salted Carmel
And Capsules (which are REALLY nice!)
Seriously, this is why we love this brand – the taste is much better than others we've tried and it really helps me, personally, get in ketosis faster.
What if you can't get over the taste and STILL want to improve your ketone levels? Then try the capsules. They don't taste like anything at all – they are just pills.
Perfect Keto Collagen Protein
Perfect Keto Collagen
Your
Tons of flavors
Helps your joints
Also has fiber and MCT Oil (a fat)
Great to add to protein shakes or coffee
Makes your skin, nails, and hairs look amazing!
The most abundant protein in your tendons and ligaments is collagen. Collagen, like other connective tissues (such as cartilage), provides structural stability to joints. It's also helpful in better skin, hair and nails.
Their Keto Collagen contains Collagen, MCT Oil (a fat), Fiber, and Stevia.
This product was an interesting addition to our keto diet. It's great to add in your morning coffee (if you drink something like Bulletproof Coffee) or even just mix in some water or almond milk (make sure it's unsweetened Almond Milk, low in sugar, to stay in ketosis – better yet, use cream).
How to use Keto Collagen:
Morning in your coffee
Evening to help relieve your muscles
Dessert – a great dessert substitute that will keep you in ketosis
Working out – before or after
Travel – help your digestion when traveling
Flavors available:
Strawberry
Peanut butter
Cinnamon Toast (GREAT in coffee!)
Chocolate
Unflavored (it's actually unflavored)
Vanilla
Salted Caramel
MCT Oil Powder
Perfect Keto MCT Oil Power
Stay Full
Great tasting!
A wide variety of flavors
Easier

and cleaner than MCT Oil

Easy to add to smoothies or coffee
MCT Oil, or Medium Chain Triglycerides, are a type of fat that is more easily converted to ketones in the liver. This means that they can help you stay in ketosis and burn fat faster.
MCTs can be found in Coconuts and it's actually not an easy process to extract.
Be careful with MCT Oils! If you eat too much, it can cause terrible side effects: mostly stomach pain and living on the toilet (that's being polite).
Start slow with the MCT Oil Powder, which is a great alternative to using actual oil – because it's mess-free. If you spill MCT Oil on your clothes, it's tough to get out – but the powder is much easier to mix.
I personally use the MCT Powder as a boost in my Keto Chow to get a bit more fat in my diet.
The Keto MCT Oil Powder comes in:
Strawberry
Peanut butter
Cinnamon Toast
Vanilla
Unflavored
Chocolate
Salted Caramel
Matcha Latte
I, personally, use unflavored so I can mix it with anything else. But that's up to you!
Perfect Keto vs. Other Brands
We often get asked, "How does Perfect Keto compare to other brands like Pruvit Keto OS?"
The biggest difference is really simple: Perfect Keto doesn't no use any proprietary blends.
Proprietary blends are when someone puts different ingredients together and doesn't say EXACTLY what the different ingredients are. For example, if you put 50mg of caffeine in a "Proprietary Blend", nobody can actually prove that it is really just 5mg (and not 500mg).
This difference means that you know EXACTLY how much exogenous ketones and MCTs are going into your body.
Every Perfect Keto Product has a transparent listing of their ingredients.
Even the Keto Nootropic mix has all the ingredients listed – even when it doesn't have to. I really like to know EXACTLY what I'm getting.
As we discussed in our Cheaper Pruvit Alternative Guide, Pruvit has a proprietary blend listed. How much of everything are you really getting?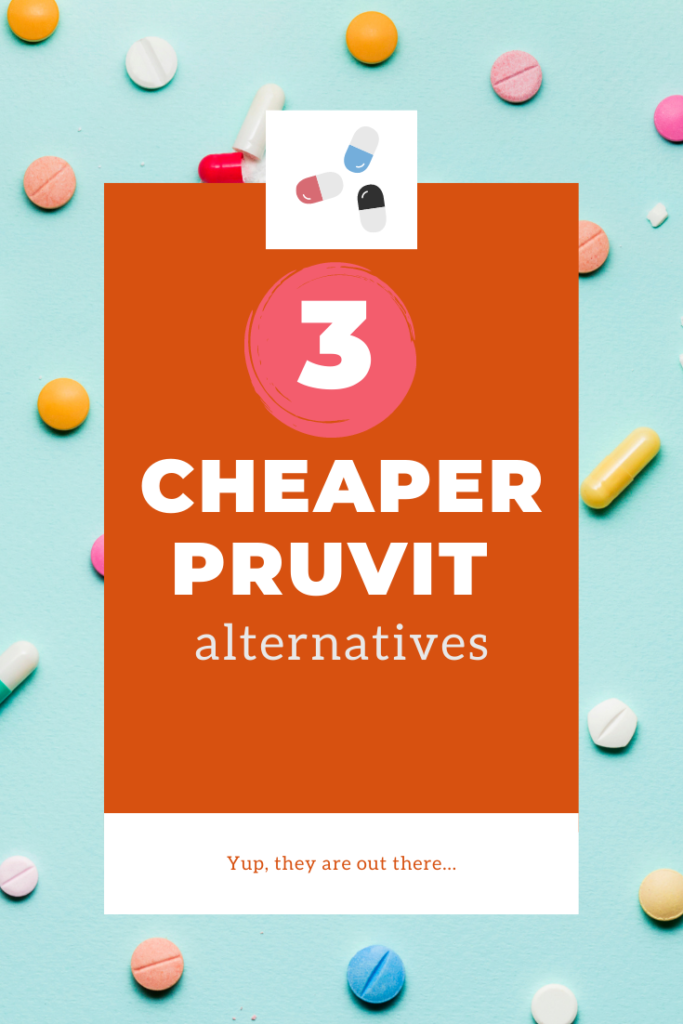 Value for money?
Perfect Keto is also a much better value than brands like Pruvit.
By buying directly from their website, they don't have the added cost of "consultants" to sell you the product.
They also provide free worldwide shipping on their website.
They are even having a huge sale right now!
Pruvit's KETO//OS NAT Ketones cost a whopping $130 for 20 services – that's $6.5 a serving. CRAZY!
I feel like Perfect Keto also more straightforward to make keto easy. While they don't guarantee weight loss, they make it easier to take on a low carb lifestyle.
Perfect Keto Side Effects
Starting Keto, you may get the dreaded Keto Flu – especially if you are new to following the keto diet.
What's keto flu?
It feels like a very slight cold or flu and is common as your metabolism starts to switch from running off glycogen (sugar) to fat.
Also, be careful to not consume too much MCT oil at first. That can cause a lot of stomach issues.
Perfect Keto Review: What could be better?
Honestly, the only thing I didn't care for with Perfect Keto is their protein bars.
There wasn't anything wrong with the bars, I just tend to prefer some other bars a bit more.
They were very chewy. Once again, they were still low in net carbs, however, they just weren't my favorite.
I also tend to prefer pills over powders in most cases. The good news is that their Exogenous Ketones are available in a pill form. No need to mix or worry about the overall taste.
How to buy Perfect Keto?
Verified
Staff Pick
Save Big $$$ on Perfect Keto
Want to save even more on Perfect Keto's Keto Friendly Products and Keto Bars? Then use our exclusive Promo Code: TRIED10 for 10% off Perfect Keto!
You can buy Perfect Keto directly through their website. There are two different ways of buying this product:
1) Buying a one-time supply and paying for it outright – you will be able to take advantage of some discounts this way.
2) Signing up for subscribe and save. You'll save about 10-15% off the one-off prices.
The best place to buy is directly through their website. This is where you can take advantage of the full range of discounts and offers they have available at any one time. You can also follow them on social media to get a look at some recipes!
Other thoughts on the Keto Diet and Perfect Keto
Perfect Keto has a wide variety of products, with a lot of science behind their products. A couple of quick things to remember while starting (or restarting) the Keto Diet and how to use Perfect Keto:
Drink lots of water. Like lots. The Keto Diet is great for elevating your energy levels and losing weight, but it's really easy to be dehydrated.
On top of water, you can supplement with something like their Daily Electrolytes.
When starting the Keto Diet, supplement with ketones. This will help jump start your low carb diet and avoid some of the side effects starting Keto
If you are also weight lifting, make sure you get enough protein. That will only help accelerate fat loss.
If you have a cheap day, which I occasionally do, then supplement with Ketones before, during, and after. Also, drink a lot of water and lift weights if possible during your cheat day.
Conclusion: Perfect Keto Review
Perfect Keto is a great supplement to use if you are looking for something that will help get your body into ketosis.
Top Pick
Doctor Developed. Keto Approved
From Exogenous Ketones to Keto Bars, they have you covered.
Great products, great price. If you want something to help your energy levels on Keto, check out everything Perfect Keto has. tooffer.
They offer a wide variety of products from MCT Oil Powder (that's delicious in a protein shake or even coffee), Exogenous Ketones, Protein Bars, and Keto Collagen.
If you are starting the ketogenic diet, it can be incredibly tough to get started. That's why it's important to find a brand your can trust – like Perfect Keto.
If you are looking for a ketogenic supplement that will help get your body into ketosis, Perfect Keto is the one to go with. They offer products in both powder and pill form, which makes it easy to choose what's best for you. The only downside of this product is their protein bars – but if they work for you then by all means give them a try!
I would recommend giving these supplements a shot when starting the keto diet because it can be tough getting started on low-carb diets without support from an experienced company like Perfect Keto.
I've been on Keto for 10+ years and love this brand. Let us know if you have any questions or concerns about our Perfect Keto Review.