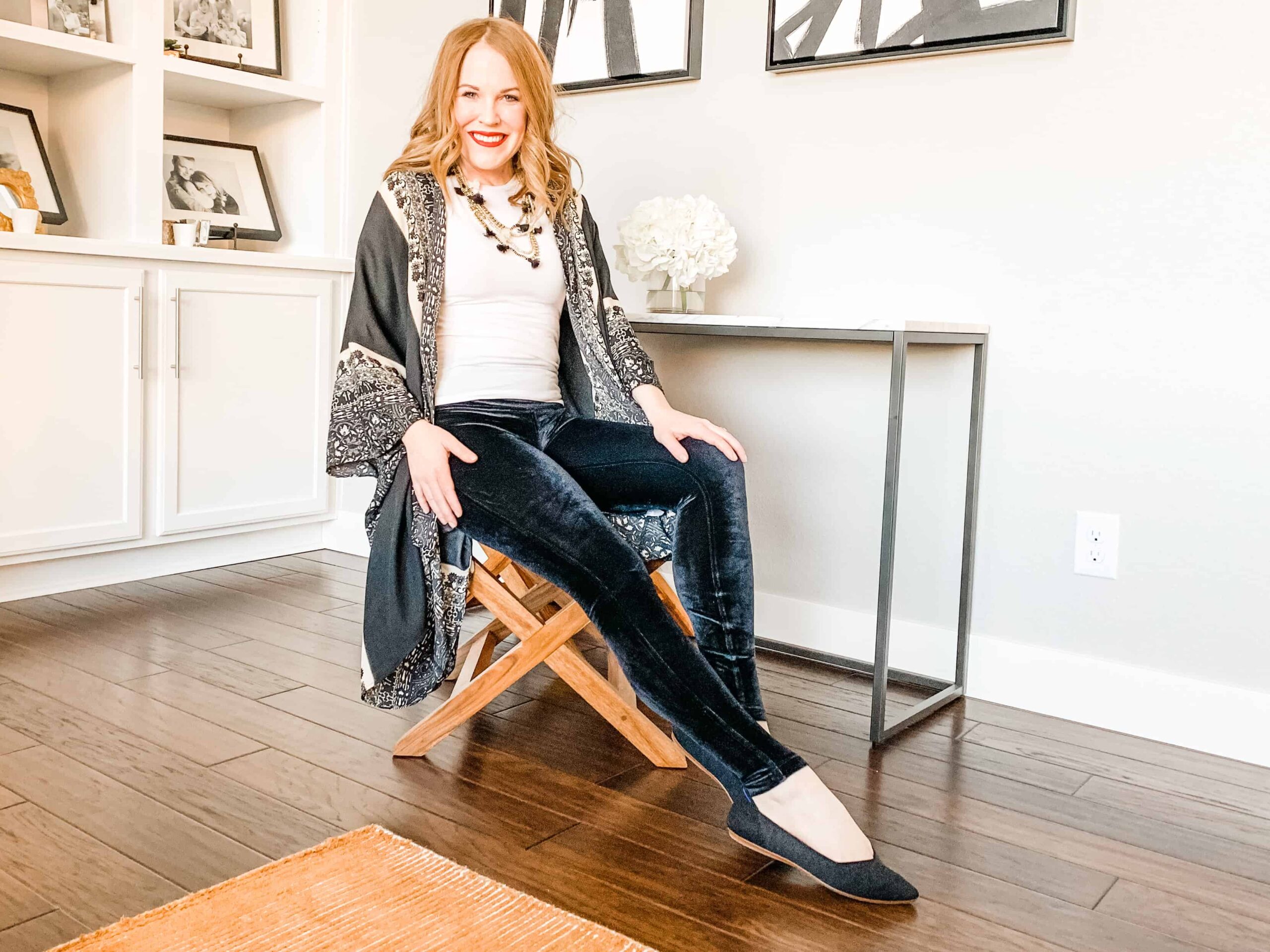 Lululemon Velvet Leggings Review: Are they really amazing or should you pass? We try the new Lululemon Velvet Tights (aka the Wunder Lounge High-Rise Tight 28" Velvet).
Lululemon Wunder Lounge High-Rise Tight 28" Velvet
Lululemon has been one of my favorite brands for years, but staying home with my kids has made me even more of a fan. I pretty much wear a uniform of leggings, t-shirts and sweaters/jackets with comfy shoes so I can chase my kiddos and sit on the floor. 
When I saw the lululemon Wunder lounge high-rise tight 28" in velvet I thought, "Interesting… dress leggings? For my fancy leggings days? Haha!"
But seriously… I scooped up a black pair (true to size: size 4 in pants at lululemon, usually a size 25 in jeans) and have been wearing them with some of my nicer sweaters for a very comfy, slightly elevated casual look. Like all of my lululemon pants, these are extremely comfortable and the velvet really adds that special something!
I believe this style was released in the latter part of 2019 and comes in black, Spanish oak (gorgeous light pink color) and garnet. The fabric is a very soft four-way stretch velvet and it does have the interior pocket for stashing your car key or credit card. 
What we love about Lululemon Wunder Lounge Velvet Tights:
Um, let's start with the name: Wonder Lounge? Yes, please! 😂
The soft stretchy fabric.
The sheen on the velvet is very luxe.
Super comfortable even for sitting on the floor/active days.
High-rise keeps everything tucked in!
What we don't love about Lululemon Velvet Leggings:
The price: $118 is a little steep for leggings, but lululemon's quality and customer service make it worth it. 
They are not workout leggings: just for fun!
Who are the Lululemon Velvet Leggings for?
These leggings are great for that elusive dressy casual outfit. Going to church? Pair these with a long sweater and some cute pointed flats.  Running errands? Pair these with a pair of sneakers and a bomber jacket and beanie.
In my opinion, these leggings would not be good for working out and may be a little warm for sitting around your house. 
How to style the Lululemon Wunder Lounge High-Rise Tight 28" Velvet
As I mentioned above, these leggings really help achieve that elusive dressy, yet casual, yet comfortable outfit combination.  Style them with a duster, tee-shirt and pointy-toe flats (like Rothy's). They are pictured above with the new Merino Wool Rothy's. 
Alternatives
If you don't feel like shelling out the $118 for these velvet beauties, check out these ones on Amazon for $19.99. They have great reviews and would give you the same look!
Lululemon Wunder Lounge Velvet Review: The Final Verdict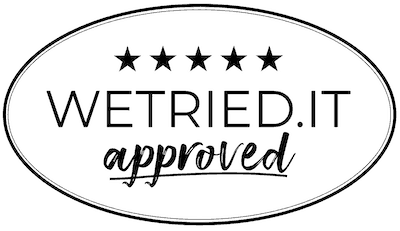 Final thoughts… these leggings are AmAzInG! I would definitely suggest them for something a little different in your closet. They are super soft and comfy and can really create some different looks from your average athleisure leggings. If you are on the fence about the price, check out the Amazon dupes for a similar look!
What are other people saying about these awesome Lululemon leggings? Check out other reviews of these leggings.
Also, check out our lululemon ABC Pant Alternatives.