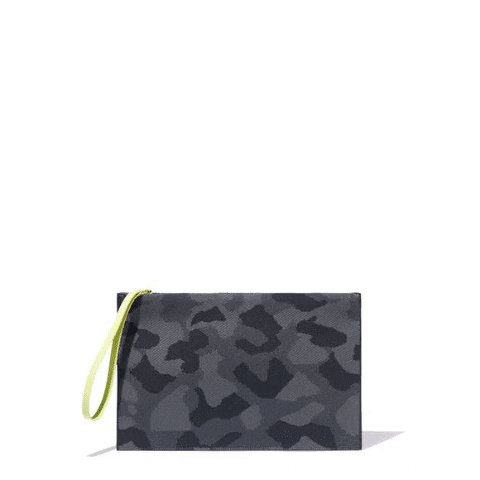 Rothy's just announced something big – new bags! Rothy's announced five new styles, ranging from a tote to a handbag to a mini catchall. They are simply beautiful! Keep reading for our honest Rothy's Bag Review!
If you read We Tried It at all, you know that we love Rothy's (read our overall Rothy's Review, Rothy's Merino Review, Rothy's Chelsea Shoe Review and even make sure you check out our Rothy's Promo Code).
Rothy's Bags – What makes them different?
Two huge things stand out that make these new Rothy's Bags amazing:
They are washable – yes, you read that correctly – these purses are WASHABLE! That is a game-changer.
They are made from 100% recycled materials, in this case, marine plastic.
Having 2 kiddos, one of the big reasons that we like products like Rothy's and Allbirds is that they are washable. The fact that they are washable, if you think about it, also makes them more sustainable. If you can wash the shoes (and they last), they last longer – that makes them more sustainable.
Here's what Rothy's says about how their new bags are made:
We blend our signature thread—spun from water bottles—with marine plastic collected within 30 miles of coastlines and marine environments.
To date, Rothy's has recycled more than 50 million – yes million bottles – with their shoes. They now look to increase recycling with their bags. Check out our Men's Rothys Shoe Review, too.
These bags look to be really well-made and have subtle touches that really class the bags up. We're looking forward to giving these Rothy's Bag a full review!
Rothy's even has a unique 3D knitting process that reduces waste (think about how much waste there must be from cutting and creating other shoes). This allows them to be more creative with styles but less wasteful.
Rothy's Bag: The Styles
The new Rothy's Bags comes in a variety of styles ranging from large to small. Here they are:
Rothy's Essential Tote
The Rothy's Essential Tote is fairly large but only weighs 2.5 pounds.
Retails for $275 and comes in a variety of colors.
Rothy's Handbag
This handbag is simply beautiful. It's got some great, beautiful gold hardware and subtle accents.
The Rothy's Handbag retails for $250 and has a base insert that you can remove.
Rothy's Bag: The Essential Pouch
This Essential Pouch retails for $95 and is the perfect complement to the Essential Tote. It's great to pair or wear alone.
The Dual-Zip Crossbody
The Dual-Zip Crossbody – can be worn with or without the strap. It retails for $175 – another beautiful bag from Rothy's!
Rothy's Large Catchall
They call it a Catchall for a reason – perfect for cords, cosmetics and more – this is a great size (9 inch by 5.5 inch by 3.1 inch) for a variety of different items.
The Rothy's Bag Catchall retails for $125.
The Mid Catchall
Another catchall – which is interesting how they have three different catchall sizes, the Mid Catchall retails for $95.
Rothy's Mini Catchall
The Rothy's Mini Catchall is, obviously the smallest of them all at 5.1 inches by 3.5 inches by 2.4 inches. The Mini Catchall retails for $65.
It is a bit odd that there are so many Catchall sizes, but here's how they all look together.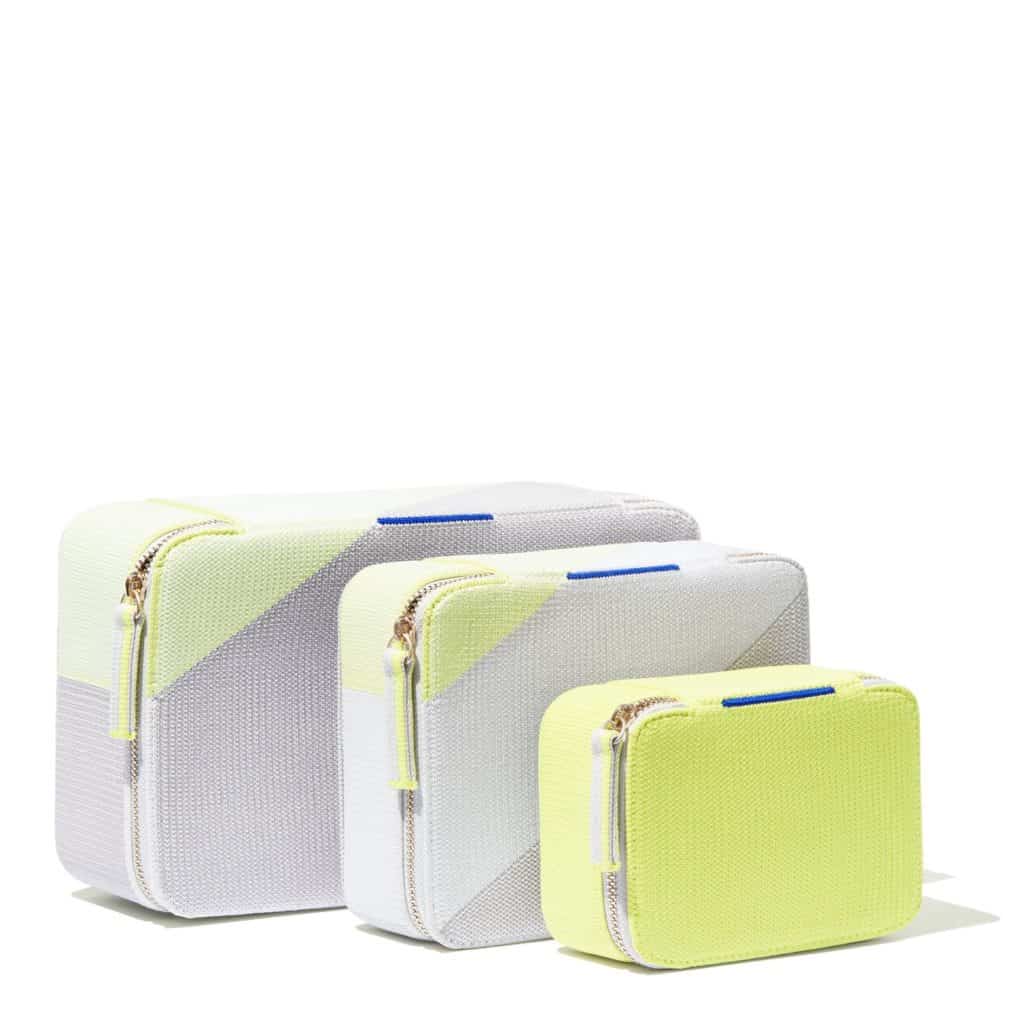 They come in almost size you can imagine and can fit in a variety of different bags – Rothy's Bags and others.
Rothy's Bag: What else to know
These Rothy's bags are simply beautiful and we can't wait to give them out full review. They come in a variety of different colors and patterns (some we like and some we don't like). There are nice, subtle accents of the Rothy's Blue – like on their shoes but don't take away from the simplistic beauty of the products.
Want more great products this mamma can't live without? See our Beddy's Review and use our Warmies Review, too.