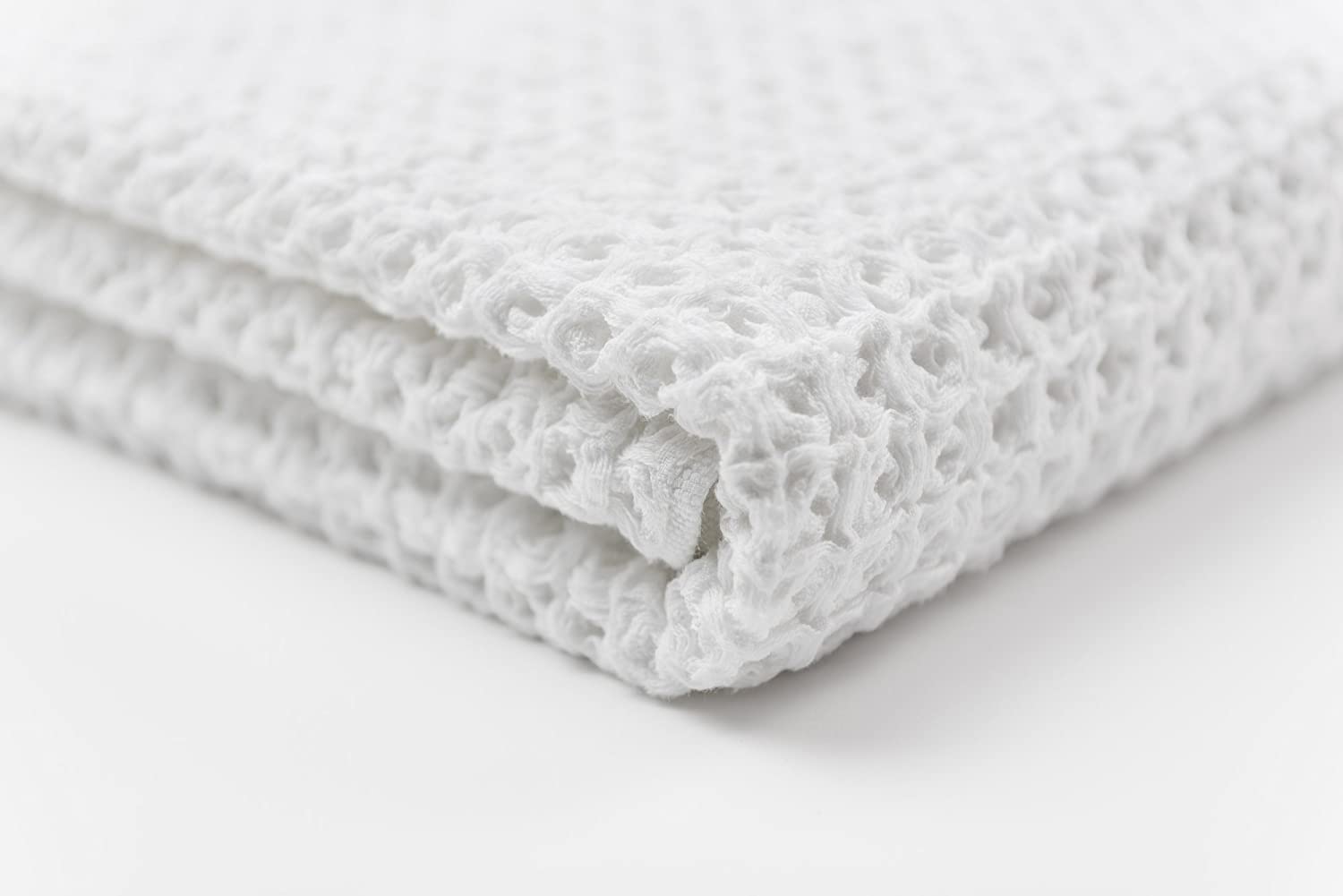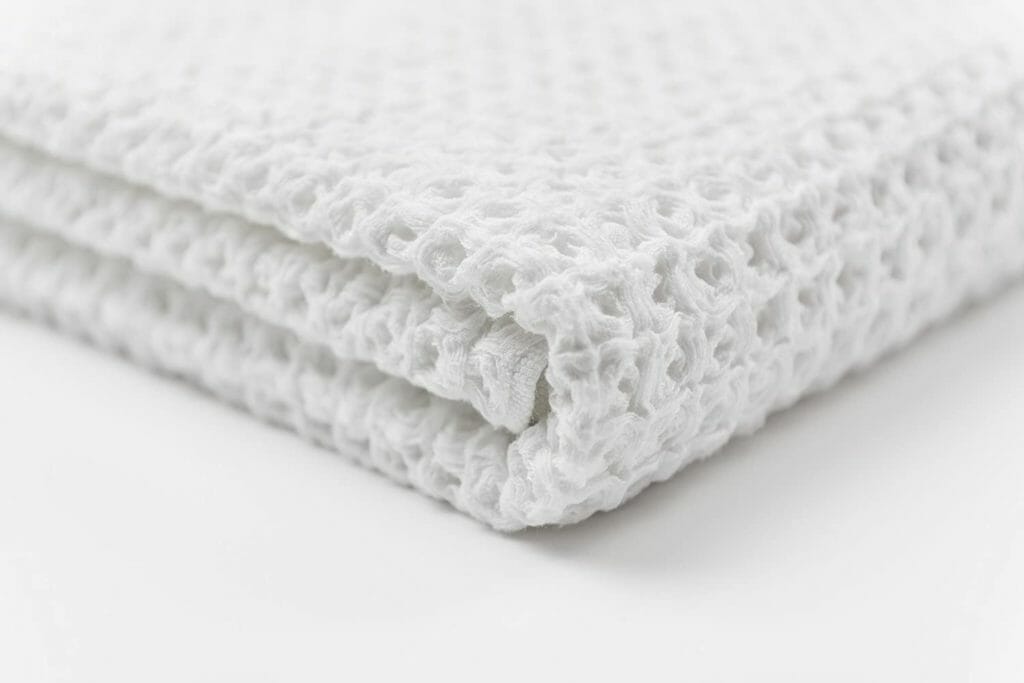 If you are like us, you hate towels that stink. But on the same hand, you can't imagine spending $50 on a towel. Well, we bought the $50 Onsen Towel to try it out and give you our honest Onsen Towel Review. Is it worth it? Read on for our review.
Our #1, hands-down towel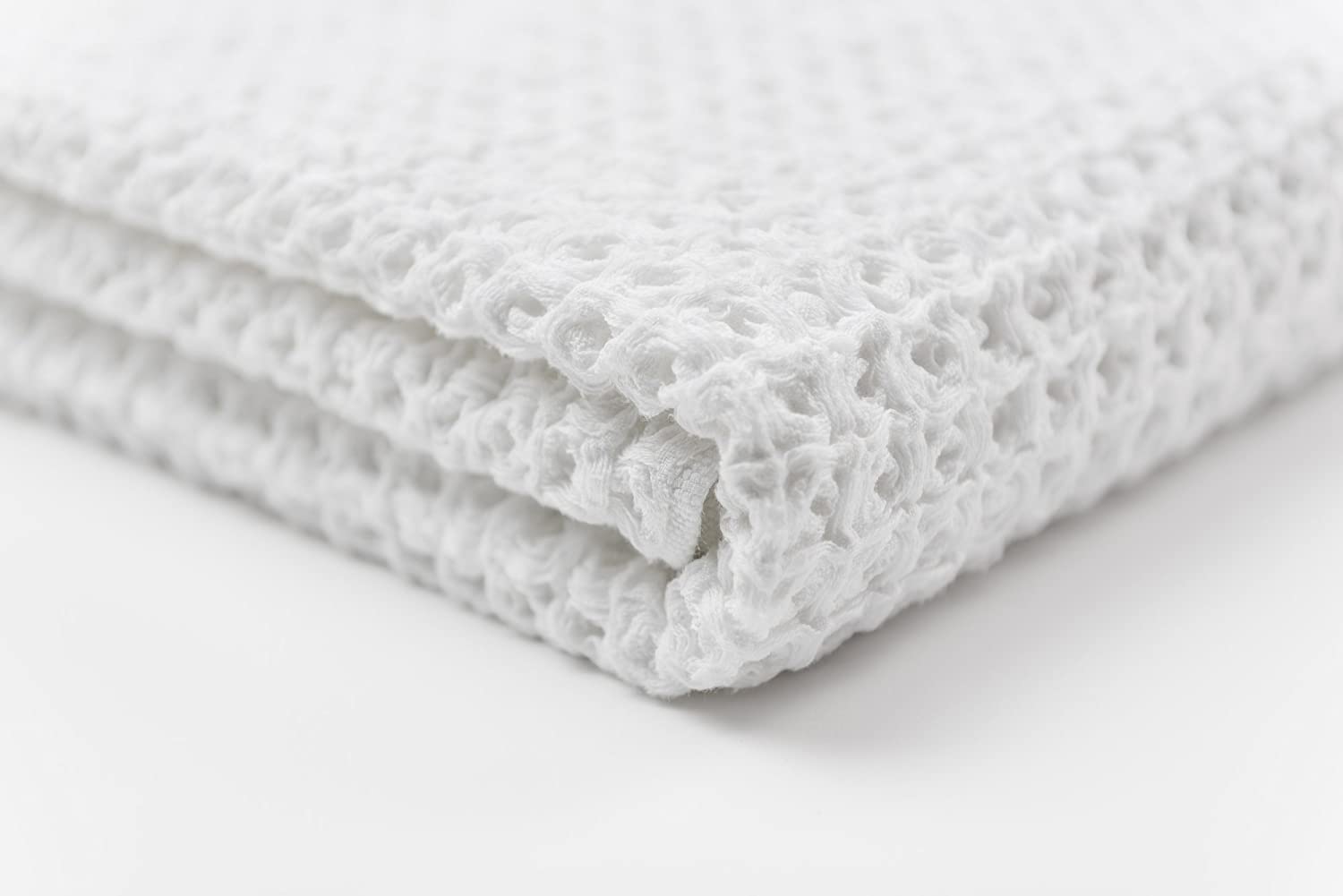 Onsen Bath Towel
Do you hate when you get out of the shower and use your towel and it stinks? Me, too. It's one of my biggest pet-peeves in the world. We searched long and hard to find the Onsen Bath Towel, the only towel that doesn't smell musty. It's a must have.
Buy on Amazon
Buy Direct
We might earn a commission if you make a purchase, at no additional cost to you.
06/25/2022 05:00 am GMT
Quick Note: We bought the Onsen Bath Towel in October 2018, before we even started writing reviews. We noticed that we hadn't written an Onsen Bath Towel review and decided we needed to fix that ASAP. We were not provided this towel for free to review, we actually bought this towel in hopes that it would get rid of the musty smell.
Onsen Towel Review: What is it?
Well, besides a $50 cotton bath towel, here's what Onsen says about their towel (from their founder, Shane):
In short, they are towels that are supposed to do a better job of drying themselves than other towels. They are supposed to not get as musty as easily.
What we were looking for in our Onsen Towel Review
Even though we live in Colorado, where it is very dry, we would occasionally get the musty towel smell. Mr. We Tried It is super sensitive to smells (he can smell what chapstick someone is putting on 10 feet away) and he HATES the musty smell.

Even worse, if you just get out of the shower and you clean yourself with a musty towel, you smell musty and dirty. If you don't have time to take another shower, then you go around all day smelling like that. That's terrible!
In short: we were looking for a towel that would finally eliminate the musty smell if it wasn't hung just right or didn't fully dry from one use to another.
Stop reading this Onsen Towel Review before you understand this:
If you are looking for the world's softest towel, this isn't it. However, if you are looking for a towel that doesn't smell musty, this might be the towel for you. Keep reading to learn more in our Onsen Towel Review.
Onsen Towel Review: What makes the Onsen Towel Different
Before we embarked on this journey to give you the Onsen Towel Review, we had no idea there was anything different. We had no idea there were different ways to make a towel. We just thought you bought the softest ones you could touch at Target. But that's not the case.
Onsen Towel says that their unique cotton waffle weave on the bath towel makes it super-lightweight but still absorbs water.
It's just not AS soft as something like a terry towel.
A terry towel is softer (it's also made from cotton), but it also takes a TON of time to dry. That's what leads a terry towel to be mustier.
Is it really absorbant?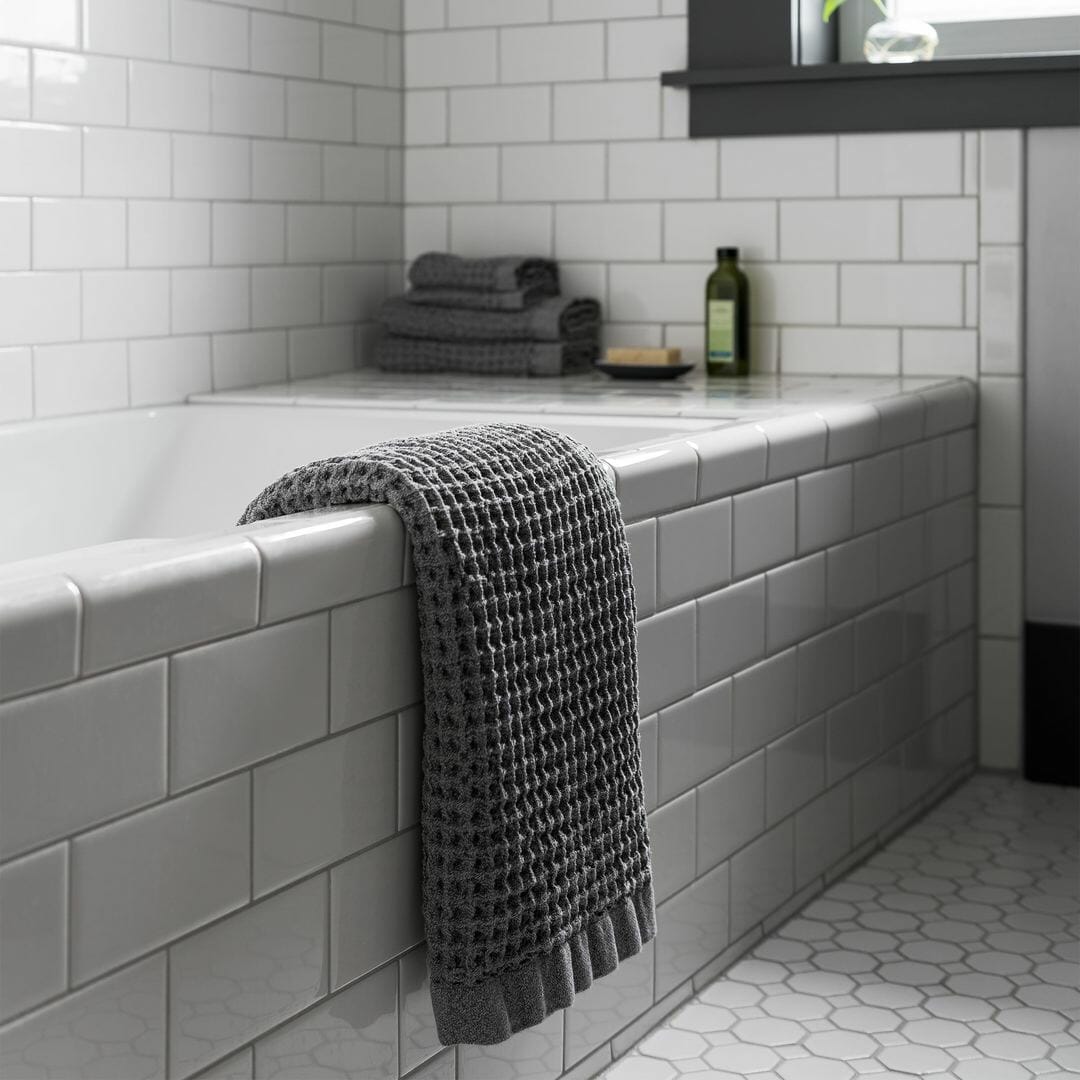 It is SUPER absorbent. I know it's hard to think this waffle weave design could work, but it does.
I would say that it's even more absorbent than a terry towel.
What is the Onsen Bath Towel made from?
This is really, super easy: 100% SUPIMA COTTON
Onsen bath towels are made entirely from extra-long-staple Supima cotton, which is among the softest and finest in the world.
Onsen Towel Review: Lightweight but works?
Yes, the Onsen Towel is very lightweight. Even on their website, Onsen says that you can see through the "airy weave if you hold it up to the light." It's one of the things that reviewers on Amazon dig on the Onsen Towel for.
We will say this: the Onsen towel does get you dry, but the towel doesn't feel the same as other towels. It's lightweight but it also seems to hold on to the water rapidly when you are drying yourself. So, when you are done drying yourself, the towel feels wetter than a normal towel that is typically plusher.
Why does this work?
Onsen says "thanks to its open weave, it dries out quickly after you use it, so you'll never reach for a wet, musty towel after a shower ever again."
The Onsen Towel is also about 30% lighter and 50% less bulky versus the average terry towel.
The $50 Question: Does the towel smell musty?
No!
We've been using the Onsen towel for over 2 years now — the same two towels (one for Mr. We Tried It, the other for Mrs. We Tried It) in our bathroom, and they do not smell musty. We use them at least once a day, sometimes twice a day during the summer.
The Onsen Towel has never had that musty smell that we'd frequently get with plusher, less expensive towels. We wash the towels about 1x/week, and we pretty much only use these towels. It's usually the first item in — and out — of our laundry.
This waffle towel is quick drying and doesn't smell musty – even after several showers.
What else should I know about the Onsen Towel?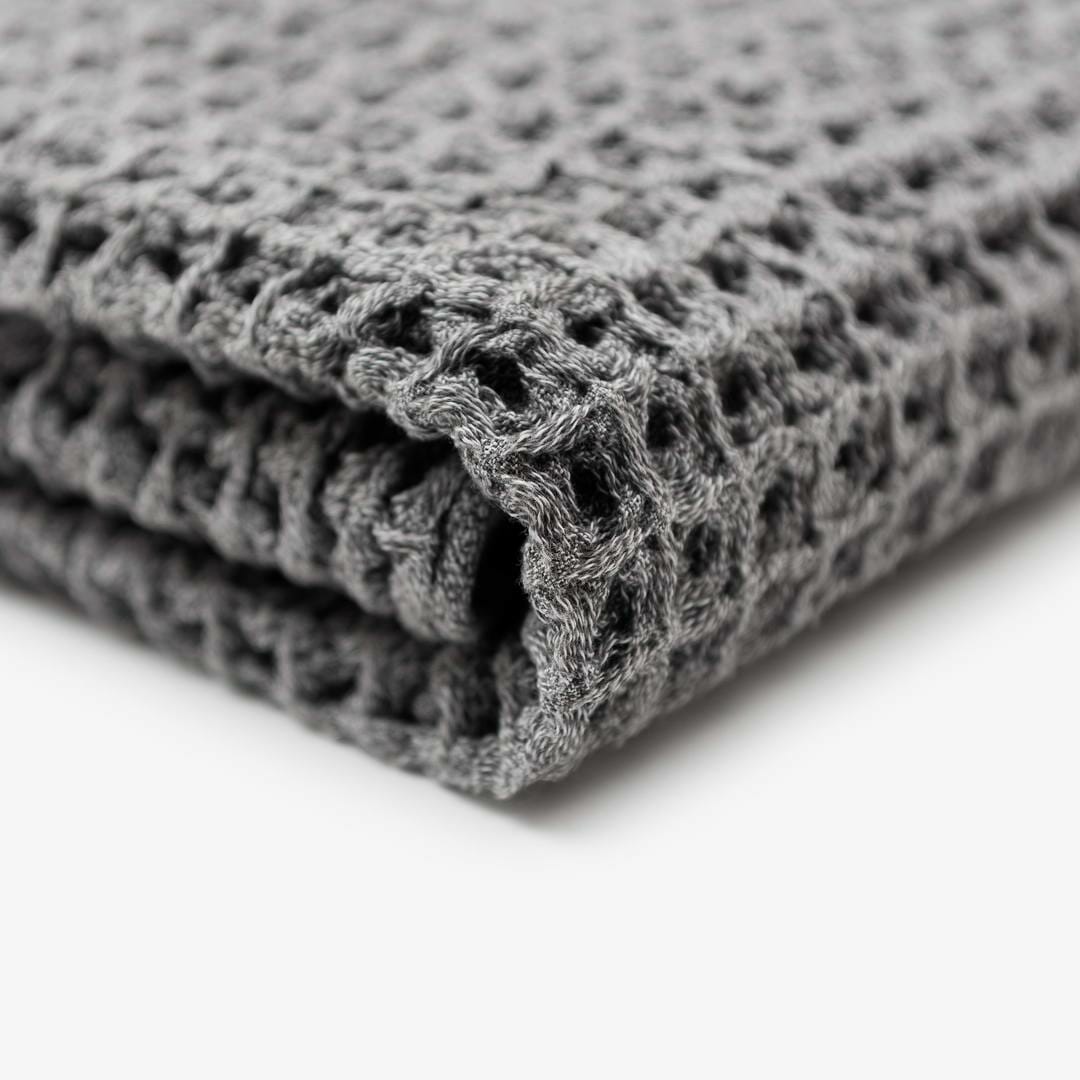 As we mentioned earlier, it is super lightweight. It almost looks too lightweight to even work. But it does. It also doesn't feel as soft as a "typical" towel due to its unique construction.
To be honest, it just takes a little getting used to. If your number one priority is to make sure your towels are NOT musty — then check out the Onsen Towel.
What about returns?
Onsen even has a 60-day trial if you are on the fence about trying the towels.
We chose the white towels because they are slightly easier to clean and you don't have to worry about getting anything that would dis-color the towels.
Other colors available for the Onsen Bath Towel
The Onsen Bath Towel comes in a variety of colors: from simple white to cinder grey to denim and even "Ochre" (which is kinda almost a chartreuse color).
These are available as an individual bath towel and a towel set.
Either-way these make a great towel, worthing of the great 5 star rating and reviews.
Other ways to keep your towels from smelling musty
The best way to keep your towel, regardless of it is a Onsen Bath Towel or a cheap target towel is to make sure they dry in-between uses. Not just "kinda dry" — but 100% dry.
The best way to do this is by hanging them up with a towel rod — like this: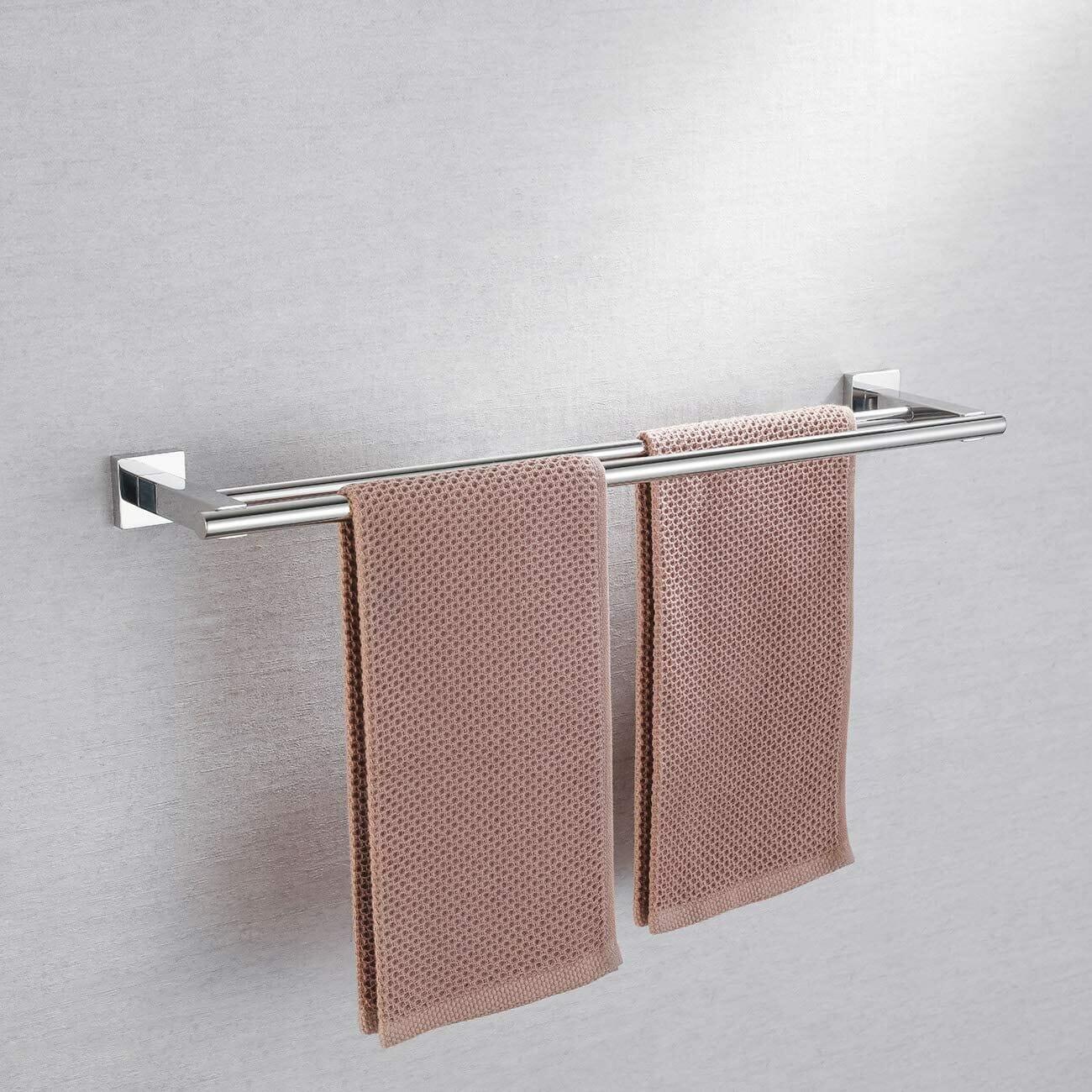 Not like this: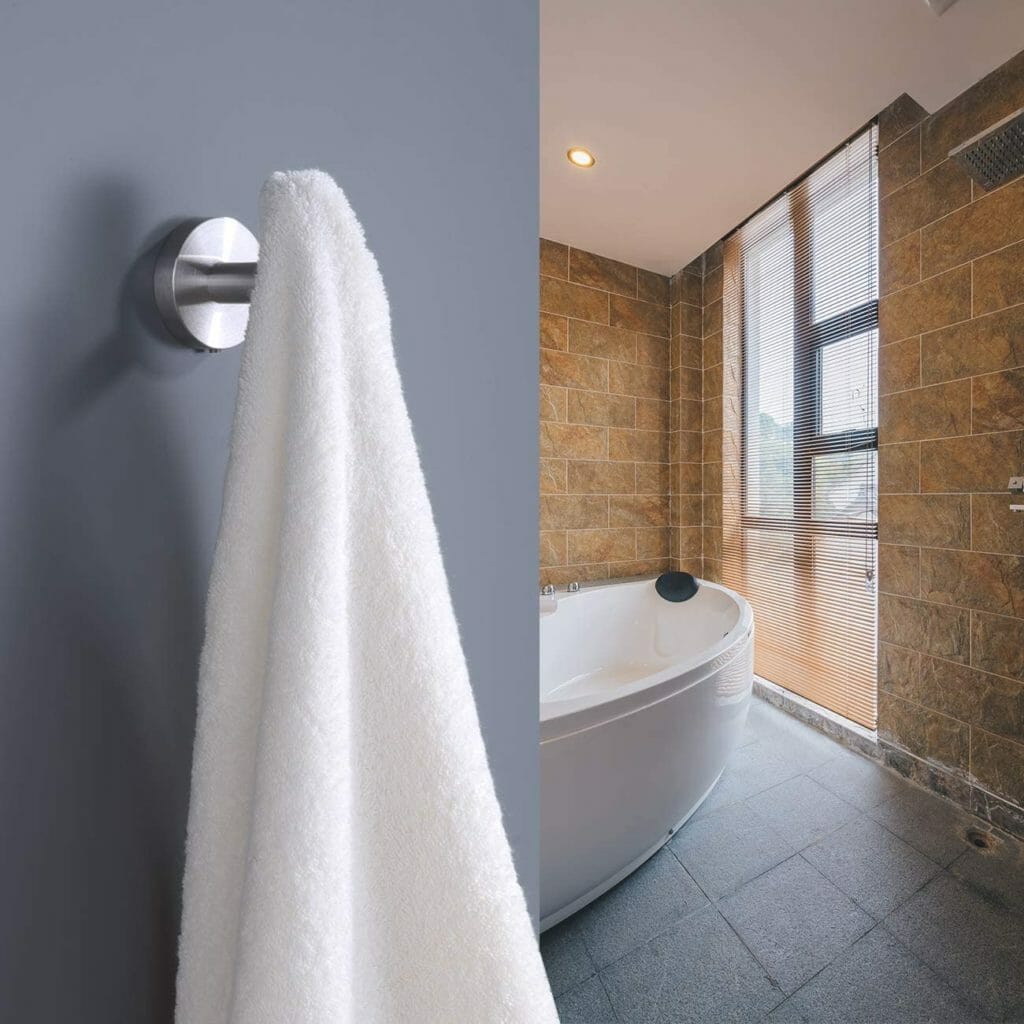 By letting the towel dry flat, it allows it to dry more uniformly. Our bathroom doesn't have room for a full towel rack, so its part of the reason that we always had musty smells.
How to care for the Onsen Towels
Onsen says that you should wash the Onsen Towels on a gentle cycle every 3-4 days. Then they say to shake the towel gently and tumble dry. Don't a fabric softener. We never use fabric softeners, however, we typically use The Laundress detergent (see our The Laundress Review).
While we don't purposely use bleach on the towels, we have used bleach a couple of times on the Onsen towels. That's because they were simply mixed in with other whites that needed to be cleaned.
Have no fear: dryer balls are here
Onsen also makes dryer balls to help fluff up the cotton towels.
We've had no problems with the Onsen Towels holding up — even after using them every day for the past 3+ years! That's pretty impressive!
What else does Onsen Make?
Besides different sizes of the Onsen Bath Towel (they also make what is called a "Bath Sheet" – a larger bath towel), bath towel sets, a face towel, a hand towel, Onsen also make bathrobes with the same cottonwaffle weave.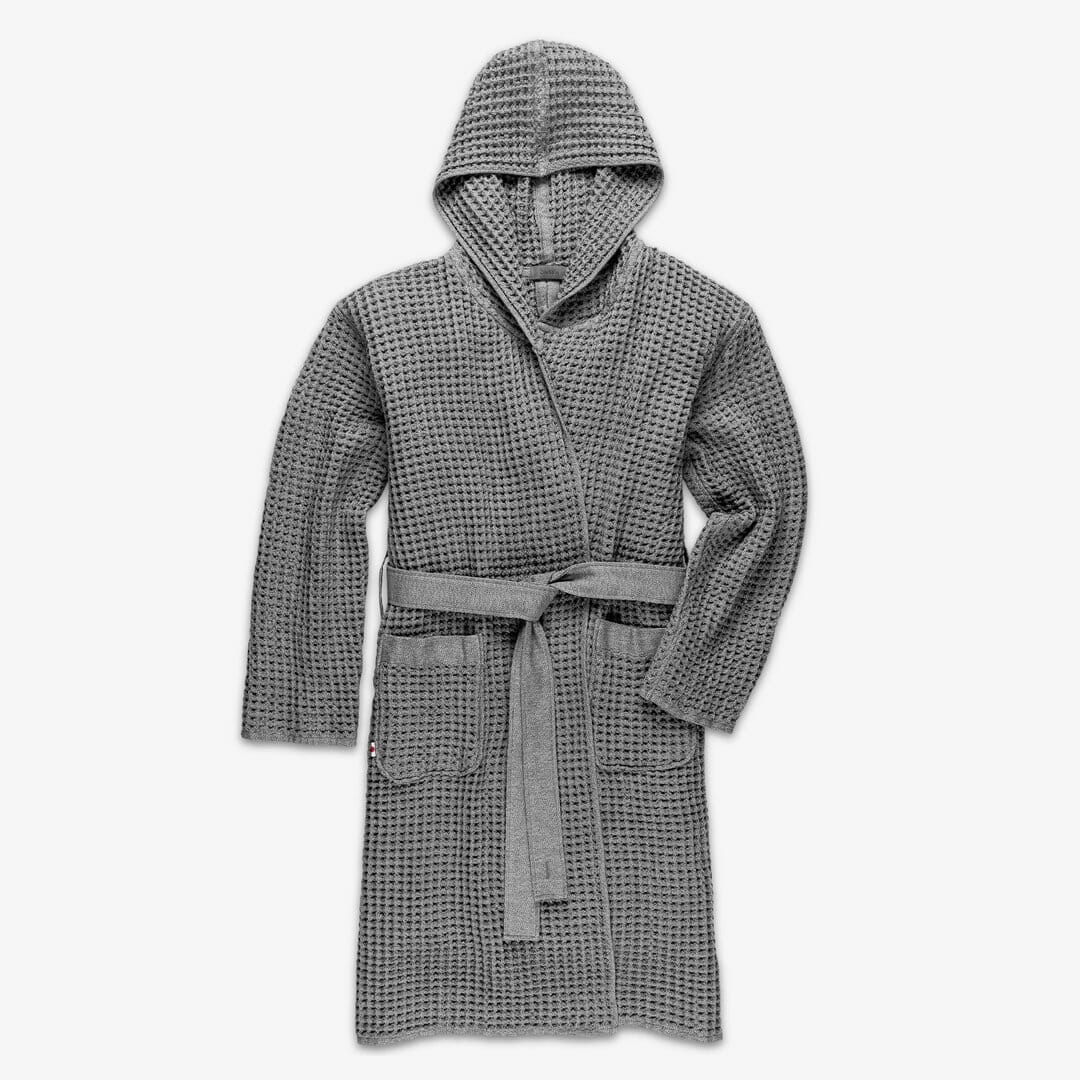 This waffle weave may not be as soft as terry towels, but it is still soft cotton that will dry you off quickly! The waffle design really does work!
They haven't gone crazy and gone into dish towels or anything like that, don't worry. At the same time, we wish they made ever more with this great fabric!
We even ordered a second set to make sure we were not without a fresh second set!
Onsen Towel Review: The Final Verdict
It's it funny how we complain about spending $50 on something like a towel that we use every single day. But just 1 day, it can smell musty and we go berserk? Here's the simple truth about Onsen Towels: if you hate the musty smell your towel sometimes has, splurge and get the Onsen Towel. You won't regret it.
If you don't mind the musty smell every now and again, then don't buy the Onsen Towel. It's that easy.
Onsen Bath Towel Review – Final Verdict
Have any questions or comments about our Onsen Towel Review? Let us know in the comments below!
Are Onsen towels worth it?
Yes. We love our Onsen Towels after 3+ years of use. They never smell musty and have lasted over 3 years, using them every single day.
Where are Onsen towels made?
They are made in China with 100% American Supima Cotton.
What are the best bath towels?
We have to recommend Onsen. Their unique design allows them to dry quickly and be incredibly absorbent!