When you're on the keto diet, it's important that you get enough electrolytes. This is especially important if you're planning on being active, as you'll need to replace the electrolytes you lose when sweating.
There are a lot of different keto electrolyte supplements on the market, but not all of them are worth your money. In this blog post, we will discuss our top picks for the best keto electrolyte supplements in 2022!
Our Top Pick
Why you should trust us
I've been on the Keto Diet for 10+ years, before it was even cool. I've written extensively on different keto products like the Keyto (Read our Keyto Review), Best Keto Snacks on Amazon, Perfect Keto Review and even about the cheaper alternatives to Pruvit Keto OS.
Oh, and I almost forgot – the best Keto Jerky, including a love letter to Biltong in our Righteous Felon Review.
What are electrolytes and why do you need them on the keto diet
When you're on the Keto diet, it's more important than ever to make sure that you are getting plenty of electrolytes. That's because when you cut carbs, your body also loses water and electrolytes. Electrolytes are minerals that conduct electricity in the body and are essential for many bodily functions, including muscle contraction, heart function, and fluid balance.
Why do people need electrolyte supplements during exercise?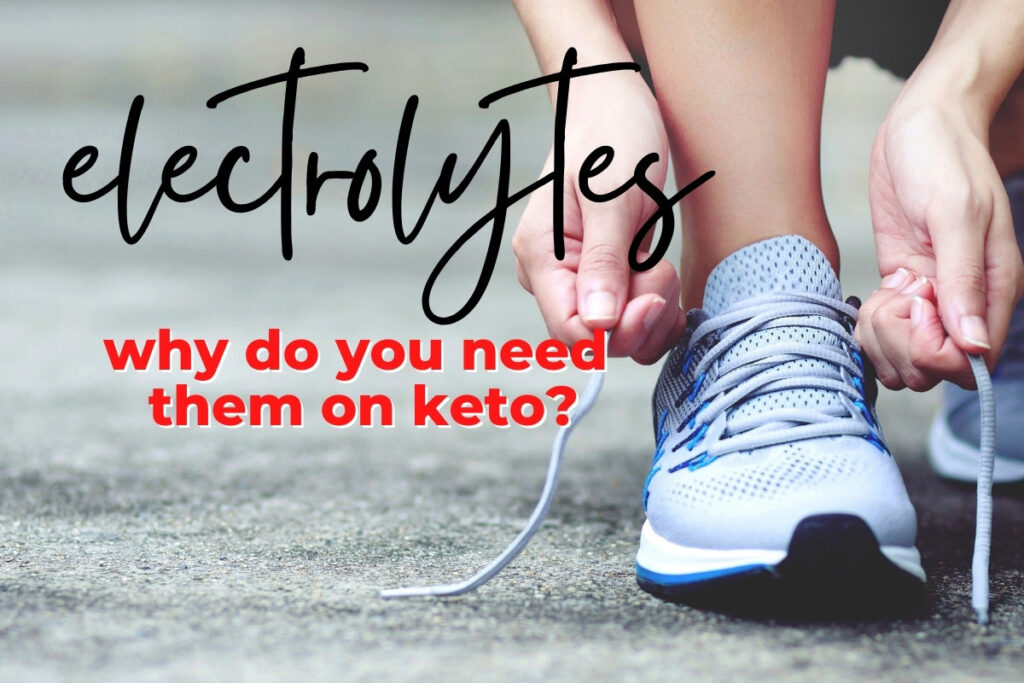 Using keto dietary supplements may cause fluid loss caused by storing stored glycogen. The resulting amounts are about 2 or 3 ounces per gram of dietary sugar stored in our bodies. Your kidneys also flush out toxins from excess liquid stored as glycogen. This can lead to an intermittent electrical imbalance that can cause the classic symptoms of keto flu such as severe electrolytes imbalance and cardiac problems. What should be a better solution for treating a condition like this?
What are the most common electrolytes?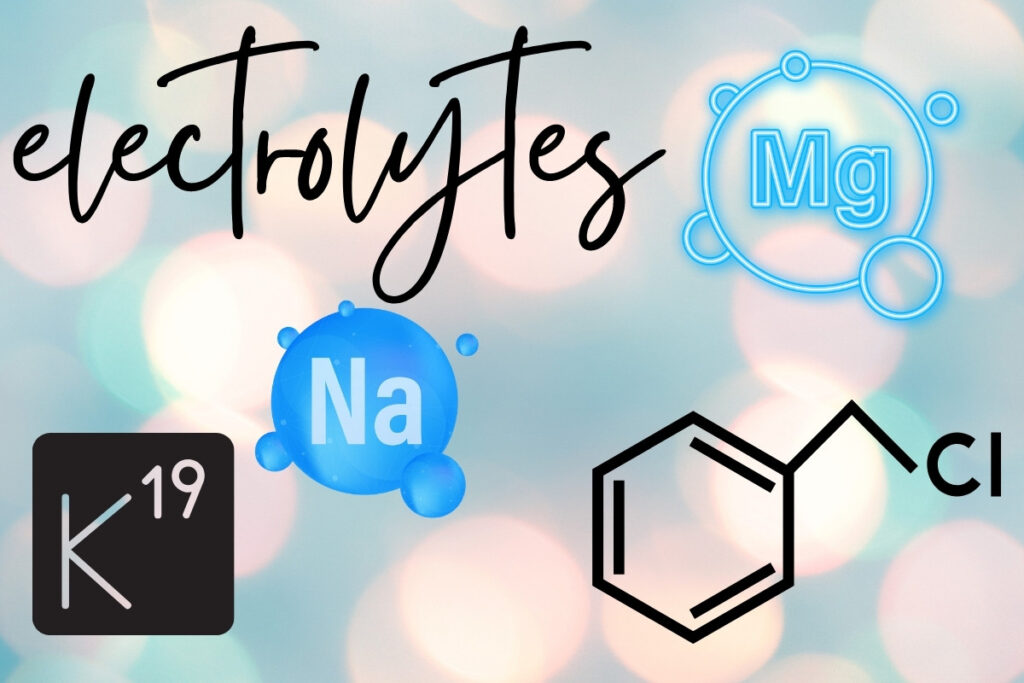 The most common electrolytes are sodium, potassium, chloride, and magnesium. On the keto diet, you'll want to make sure you're getting enough of all four of these electrolytes. The best way to do that is by taking a keto electrolyte supplement!
Other reasons you may need an electrolyte supplement when you're on the keto diet are if you are at risk of an electrolyte imbalance due to prolonged or intense exercise, if you need a "hangover treatment" to replace lost electrolytes after a night of heavy drinking, or if you simply want to take electrolytes as part of your general health and wellness routine.
Researchers believe magnesium deficiency to be widespread, keto diet or not. So, it's important to get through electrolyte supplementation or somewhere else. This will also help with muscle cramps on the ketogenic diet.
Want to drink some electrolyte water easily? Check out our Cirkul Review.
What is the Keto Flu?
The keto flu is a condition that can happen to people who are on the keto diet. When you cut out carbs, your body loses water and electrolytes and you get dehydrated.
If you don't replace the electrolytes you lose when you're on the keto diet, you can feel sick – almost like the flu. I joke that it's like withdrawals from a drug, but that is why keto flu is called the keto flu!
Keto flu symptoms just mean that you have an electrolyte imbalance. You could also feel flu-like symptoms like muscle cramps, brain fog or just low energy levels overall. Muscle cramps are very common for me, even though I've been on Keto for 10+ years now.
Now that we've answered the question "what are electrolytes and why do I need them on the keto diet?", let's move on to our top picks for the best keto electrolyte supplements in 2022!
How to choose the right electrolyte supplement for you 
The most important thing to remember in an electrolyte supplement is the best supplement is the one you actually take. I can't tell you how many times I've tried different supplements that either needed to be refrigerated or had a chalky texture that made me not want to take them.
When choosing an electrolyte supplement, you'll want to make sure it's easy for you to take. That means choosing a supplement that comes in a convenient pill or powder form and doesn't need to be refrigerated. You'll also want to make sure the supplement has a good flavor so that you actually enjoy taking it!
Don't worry, we're only going to recommend great-tasting, non-chalky electrolyte powders here – or ones that are in pill form.
The best keto-friendly electrolyte supplements 
Our number one pick is the one that I travel with, all the time. First things first, there is no such thing "keto electrolytes" – electrolytes themselves aren't keto or non-keto – it's everything else that makes something the best electrolyte supplement for your goals.
What makes something a better "keto electrolyte" is simply something that is low in carbs (no sugars – added sugars or otherwise – it should be sugar-free or something close to sugar-free) and have the right ingredients to maintain healthy electrolyte levels.
#1: The Perfect Keto Electrolyte Capsules
This is number one not necessarily because it's the best in every keto diet-optimized way, it's the best because it's the one that I take the most often. That's because it's in pill form.
When I travel, I don't always have access to a water bottle to make my normal go-to of adding a scoop of electrolyte powder into my water bottle.
So, I love that these exist. You can just throw them in your purse or backpack and go.
They do have 35% of your daily value of calcium, which is important for hormone secretion. They also don't have any vitamin D, so you'll want to make sure you're getting enough of that from other sources if you take these regularly.
I typically also take a Vitamin D pill outside of my electrolyte supplement and do that more if I haven't been outside enough. Why Vit D? It's because Vitamin D enhances magnesium absorption.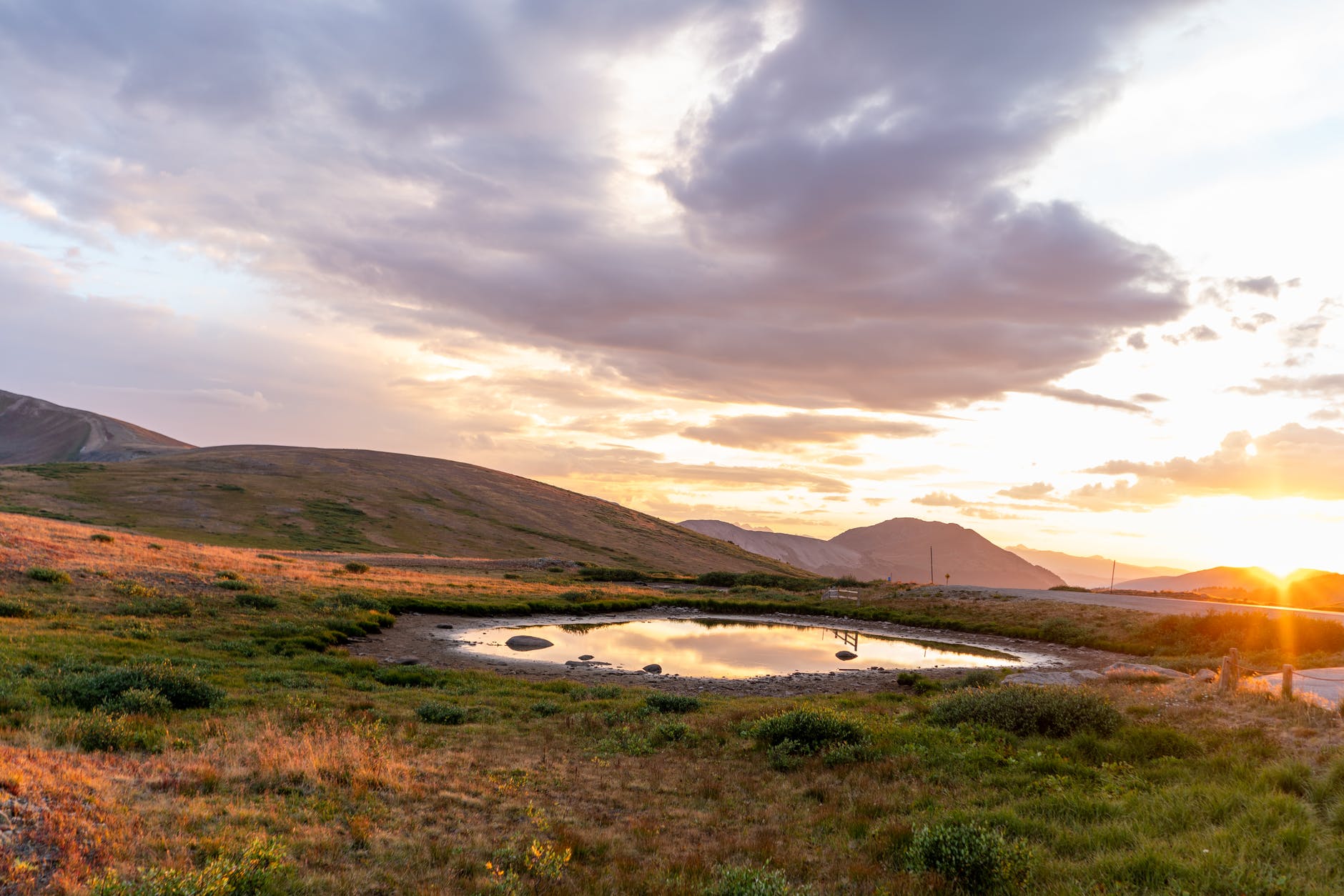 Living in Colorado, we tend to get plenty of vitamin D just stepping outside and enjoying nature. Ironically, that's usually the time that I need an electrolyte supplement the most. Being fair-skinned, I also have to make sure I'm using sunscreen so that I don't get a sunburn.
If you'd rather swallow an electrolyte pill for convenience or because you find the taste of an electrolyte powder to be unpleasant, the good news is that Perfect Keto has electrolyte capsules.
Each bottle contains 120 capsules, which covers your electrolyte needs on keto for at least a month. Perfect Keto's electrolyte capsules are vegan, gluten-free, and non-GMO.
Be sure to read our full Perfect Keto Review and get our Perfect Keto Promo Code, too.
A cheaper option: Amazon's Youth and Tonic Electrolyte Supplement
A great, cheaper option
If you want something even cheaper (and typically available next day through Amazon Prime), check out the Youth & Tonic Electrolyte Supplement.
This supplement is also in pill form, which I love. It has a more complete electrolyte profile than the Perfect Keto capsules with calcium, magnesium, sodium, potassium, chloride, zinc, phosphorus, and vitamin D.
However, the Perfect Keto Pills have more calcium. It all depends on what you are looking for in your supplement.
#2 Perfect Keto Electrolyte Powder
Our Top Pick
If you've got the added luxury of knowing that you're going to have a water bottle to mix electrolyte power AND you don't need the convenience of popping a couple of pills, the Perfect Keto electrolyte powder is a better option.
That's because you're getting a more complete electrolyte profile with sodium, potassium, magnesium, and calcium. You're also getting the added benefits of vitamin D.
The powder is very fine so it mixes well into water without any grittiness. I like to add it to my water bottle before heading out on a long run or hike. That way, I know that I'm staying hydrated and getting all the electrolytes I need to perform at my best.
Perfect Keto's electrolyte powder is vegan, gluten-free, and non-GMO.
Another thing to love: the flavors
I've tried a ton of mixes like this before and so many of them taste like lemonade with a bunch of salt mixed in, not this bad boy.
Awesome flavors like Black Cherry, Pink Lemonade and Watermelon make this a perfect pick. I almost want to drink it when I don't really need it, just because it tastes so good.
If you want to try something new and different, I highly recommend the Watermelon flavor.
It had a perfect, light refreshing taste that I haven't tasted in electrolyte drinks before.
They also help you stay hydrated because they absorb water and expand in your stomach. So, if you're looking for a little extra something-something in your electrolyte drink mix, go with the Watermelon flavor from Perfect Keto.
#3 Keto Chow Electrolyte Drops
Another great choice
These Keto Chow Electrolyte Drops (which the brand name should be familiar to anyone who has every done the keto diet… ever) is another great alternative to have at home.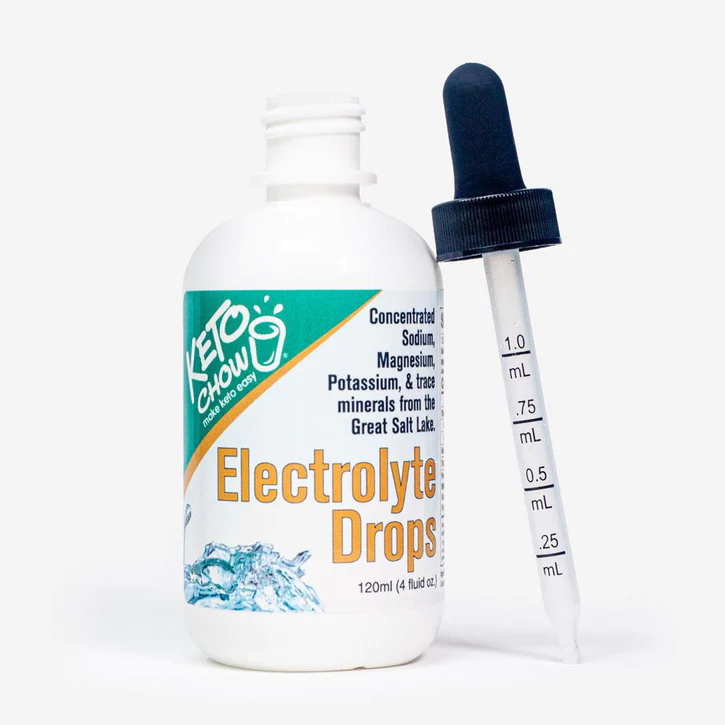 Our keto chow electrolyte drops review? I kinda label these the "heavy hitter option," – as they are where I go if I need to hydrate fairly quickly. I can add a lot of "drops" to anything I'm drinking, even if it doesn't taste the best, I know I'm getting what my body needs.
The Keto Chow drops come in multiple varieties, designed for exactly what you need.
I, personally, use the electrolyte drops, designed for when you are sweating it all out. But they also have magnesium drops (best for cramps or sleeping), fasting drops (best for when you are fasting) and everyday drops (best for everyday use).
Keto Chow has a ton of drops for your exact use, but none of them are flavored. That's the only reason they are number 3 on this list. If you are OK with unflavored drops, then these are the way to go.
Keto Chow's electrolyte drops are sourced locally from Utah's Great Salt Lake where dissolved trace minerals can be found in their ionic form. GRAS certified, pure minerals (they do NOT add sugars, calories, caffeine, or artificial ingredients). Just the minerals in their most bioavailable form–as nature intended.
Obviously if you put a lot of drops in, you'll get a salty taste. You only need a couple and you'll get only a very slightly salty taste.
Products to be careful about: Non-keto friendly versions
There are a ton of "hydration" products on the market right now and a couple, in particular, you should pass on.
Nuun Tablets
I, personally, really like Nuun Tablets. My wife even uses them almost every day. However, each tablet of Nuun Sport has 4 carbs. I would typically use 2 tablets – that's 8 grams of carbs for WATER. That's way too many for my liking.
Gatorade/Powerade/Sports Drinks
These are loaded with sugar and carbs. A 20-ounce bottle of Gatorade has 36 grams of carbs. Just, no. Not going to happen on the keto diet – or any diet for that matter.
Want a quick Keto Gatorade Recipie?
A simple keto gatorade recipe is this: get some lemon-lime Mio (or any Mio Flavor), add to water, then also add the Keto Chow Electrolytes to the mater.
Bam! You've got Keto Gatorade! Easy!
Also, check out our Cirkul Reviews to learn more about a keto-friendly water option.
Coconut Water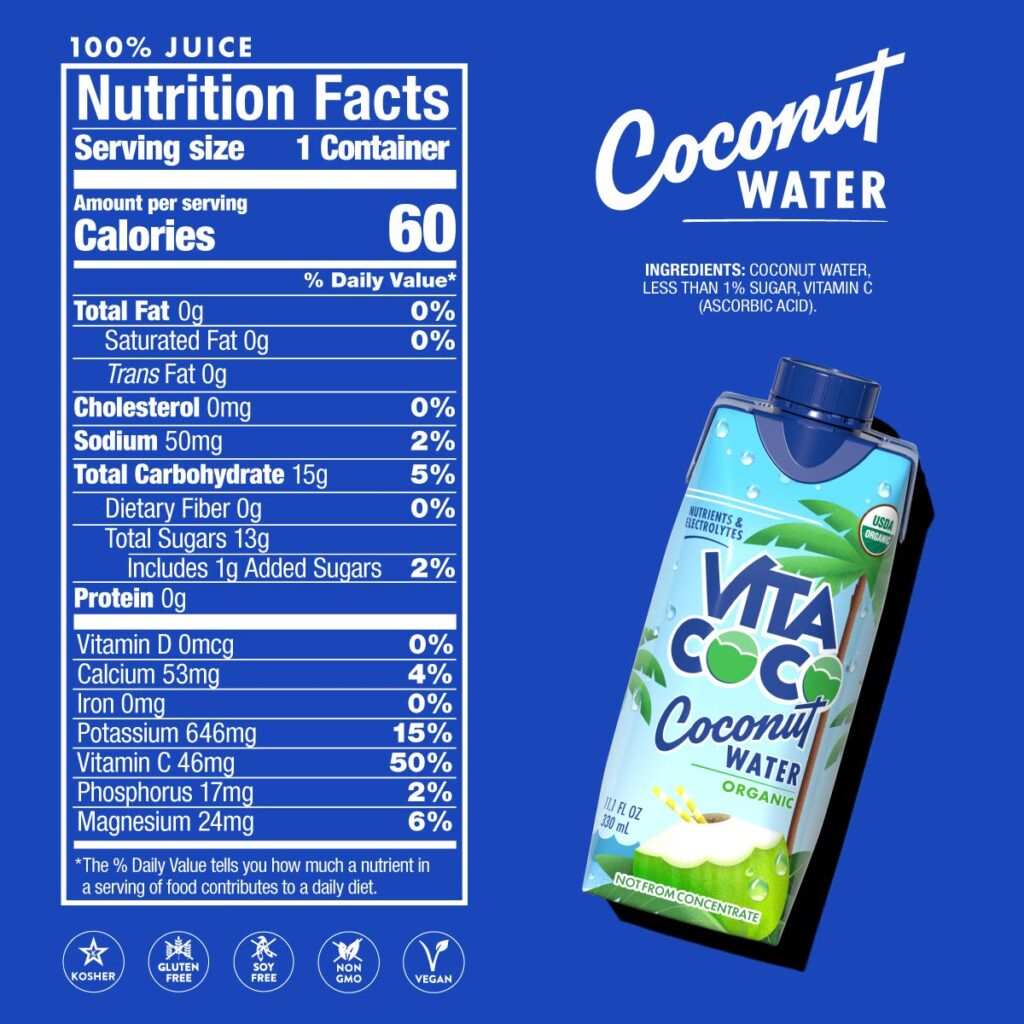 This is a popular one right now as it's "natural" and has electrolytes. But, each cup of coconut water has 15 grams of carbs! Sure, it's natural. But it's important not to take something like to to battle "keto flu."
You might as well just drink a can of soda at that point (which also has electrolytes). Coconut water is not keto-friendly.
Liquid IV
You know this is getting to be a popular item when you start seeing it at COSTCO, right? Well, it turns out Liquid IV has 11 grams of sugar in each serving. If you are on the keto diet, that's about a third of what you would want to consume in an entire day in carbs. I'd say away from this product, becuase there's nothing worse than getting kicked out of Ketosis right after working out.
Isn't that the worst? You finally get your body into ketosis and then BAM you have to start all over again. Trust me, I've been there.
Best Keto Electrolytes Supplements: The Final Verdict
Our Top Pick
If you're on the keto diet, then you know that keeping your electrolytes in balance is essential for success. In this article, we discuss the best keto electrolyte supplements on the market and why they might be a good choice for you. We highlight the benefits of Perfect Keto's Watermelon Electrolyte Powder, some great capsule options and Keto Chow's Electrolyte Drops.
A great, cheaper option
However, we caution readers to be careful with products that are not keto-friendly, such as Gatorade and Coconut Water. Ultimately, the best choice for keto dieters is Perfect Keto's Watermelon Electrolyte Powder, as it is low in carbs and high in minerals.
So, those are the best electrolyte supplements on the market in my opinion for the keto dieter. What do you think? Have any of you tried any of these before? Let me know in the comments below! Thanks for reading!
So, there you have it! The best keto electrolyte supplements in 2022. Stay hydrated my friends!
Want another great Keto brand? Check out our Genius Gourmet Review.