Want to save money on an electric bike? Check out our guide to ebike rebate programs!
E-bikes have seen a remarkable amount of organic growth in recent years, as both commuter and recreational riders discover the advantages of riding an ebike; many people are switching because of how much money it saves them.
The epidemic highlighted the ebike's potential as a dual-purpose transport device for commuters, and many are already choosing to switch due to this.
Furthermore, the current gas prices are still near record highs, and if you own a gas-guzzling car, you might be looking for an ebike. The average ebike will cost you around $1,000 but luckily, many local governments are providing ebike rebates to help ease the transition. Here's how to get the best deal.
That doesn't even highlight just how fun an electric bicycle is to ride. I've tested over 22+ e-bikes and always have a smile on my face when riding them. eBikes make hills feel like flats and can help you average 20mph with ease.
If you want to learn more about eBikes, I suggest reading our ebike buying guide before diving in.
Who is offering rebates for e-bikes?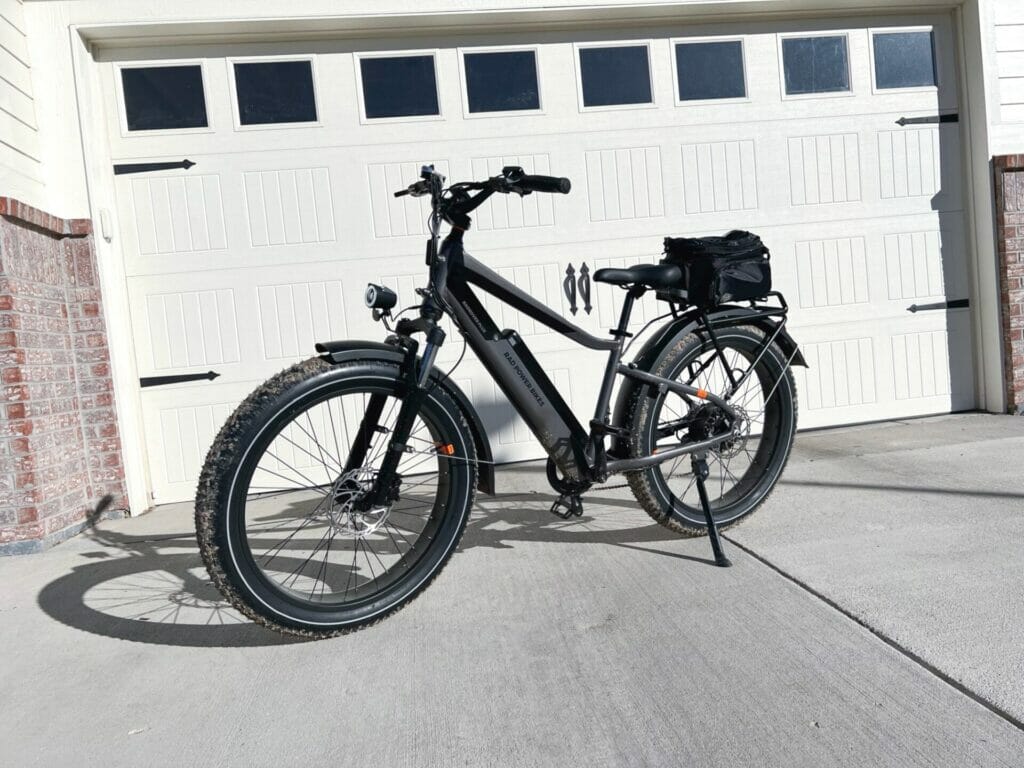 We'll update this page with the most recent rebate offers, but as of right now – the federal government is NOT offering eBike rebates or tax credits. I repeat: there is not current tax credit for electric bikes.
However, some state and city governments are offering incentives.
Denver, Colorado electric bike rebates
The City of Denver is offering a $400 rebate for all residents and an additional $1,200 for income-qualified residents. You can also get an extra $500 for e-cargo bikes. The incentive cannot exceed the total purchase price of the e-bike. The e-bike rebates are available on a first-come, first-served basis and are limited to one e-bike per person.
In order to take part in Denver's e-bike rebate program, each bike shop must have a physical bike shop location in Denver that sells qualifying e-bikes and provides on-site sales, service, and repair. Each e-bike voucher must be verified against the name of each e-bike buyer in person at the time of purchase by bike shops.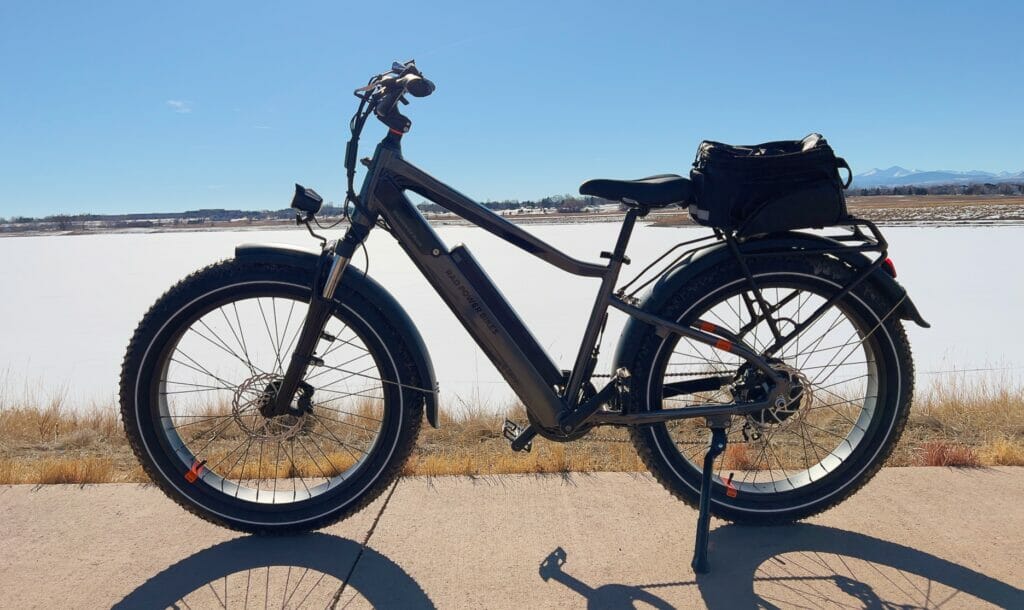 One of the easiest ways is to use the Denver eBike Voucher on a Rad Power Bike (check out our RadRover 6 Review for a good example), which can also be used online – since they have a store in Denver.
Just a warning, this program went quick – SUPER quick, so if you want to make sure you get on this e-bike deal, then make sure to read all the details about electric bicycles and the rebate programs available below.
How to use the Denver Voucher on Rad Power Bikes
Rad Power Bikes is excited to announce that they are now participating in the City of Denver's ebike and electric cargo bike instant rebate program! This program offers residents up to $1,700 in rebates when they purchase a new ebike or electric cargo bike (read our RadWagon 4 Review for more on this cargo electric bike). To take advantage of this great opportunity, simply follow the steps below:
1. Obtain your voucher from the City of Denver. Voucher applications reopen August 1st!
2. Check out Rad's electric bikes online or at our Denver pop-up.
3. Visit us to buy your bike and apply your voucher!
Electric bikes have the power to transform lives and Rad Power Bikes (read: are rad power bikes any good?) is thrilled to be able to offer this significant discount to Denver residents. We hope that this program will help more people experience the joys of riding a Rad ebike! We don't know if you will be able to combine this voucher with any other of the Rad Power Bikes Promo Codes, but I would highly doubt it.
California eBike Voucher Program
California (I can't say that without an Arnold Schwarzenegger voice, can you?) also has a ton of different local city rebate programs.
Bay Area – Vehicle Replacement Program
In the San Francisco Bay Area, residents may receive up to $7,500 toward an ebike and bike accessories if they scrap an older automobile that meets certain criteria.Learn more about car and applicant eligibility, and find out how you can maximize your grant to getting rolling on an ebike + public transit here.
Contra Costa County
A $150 rebate is available to residents of Contra Costa County upon purchase of a new electric bike. If you're eligible for the Gulliver grant, we'll give you an extra $100 off your new e-bike! Within 6 months of purchasing your e-bike, please provide: receipt and other information.
Learn more about the program and apply here
Santa Clara
Silicon Valley Power offers a tax credit of up to $400 for purchases of new ebikes. Customers with residential power are eligible for a 10% rebate on the purchase price of a new ebike, up to $300 plus another $200 if they qualify. Within 60 days after purchasing an ebike, you must complete and submit an application. There is a limited supply of funding, so act quickly!
Oregon eBike Rebates
Oregon also has a couple of local rebates.
Eugene eBike Rebate Program
The Eugene Water and Electric Board is giving $300 rebates to ebike purchasers since January 1, 2022. It just takes a few minutes to fill out an application. There are only a few coupons available, so act fast!
Learn more about the Eugene Program
Ashland Rebate Program for electric Bikes
Customers of the City of Ashland Electric Utility may receive a $200 rebate for their new Rad Power bike bought on or after April 15, 2022. Because funding is limited, take action quickly!
Other Ways to save on an e-bike
Besides a great e-bike rebate, there are a couple of other unique ways to save for an electric bike.
Keep checking this page for similar programs to save on your ride and get a great deal (and support fighting climate change, too)
e-Bike Promo Codes
You may be able to find a great deal on some eBike Promo Codes. We have frequently updated pages for some of our favorite brands:
Much more!
Finance an Electric Bike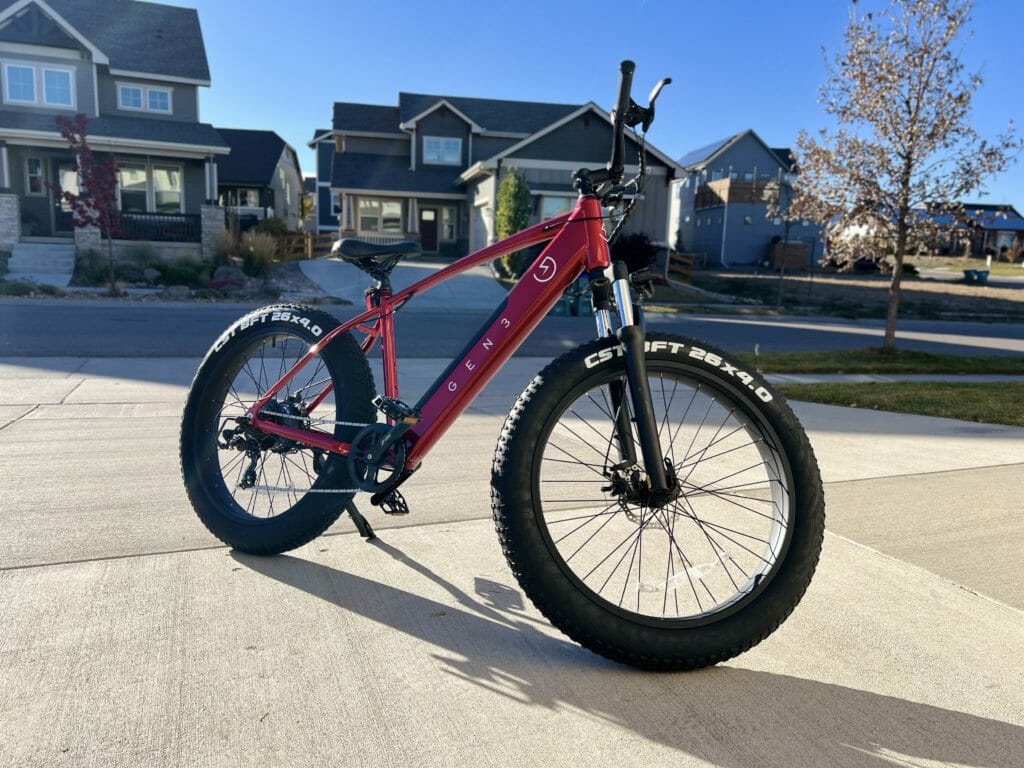 Many eBike companies offer special financing on electric bikes.
While we don't always recommend financing something like an e-bike, sometimes brands have special offers with brands like AFFIRM. Even better, they sometimes offer 0% interest (based on credit and income-qualified information), which we don't mind. It's a great way to make an ebike more affordable.
Consider how much transportation in car trips cost you
An electric motor, typically, costs a fraction of a penny per mile to operate. Just think about that for a second. It's way, way cheaper than car ownership or even taking an Uber everywhere (though we don't recommend doing that).
Assuming you own your ebike, here are some ballpark costs:
$0.02 per mile – electric bike
$0.12 per mile – car
$0.30 per mile – gas guzzler SUV
$2.50 per mile – UberX
Of course, these vary depending on electricity rates (and gas prices), but you can see that an e-bike is a super economical way to get around, especially if you're using it for commuting or getting to and from public transit.
It doesn't take too many trips to pay for the monthly payments on a eBike.
Plus, as you'll read in my many eBike Reviews (check out the Flyer Cargo Bike Review as a good example), riding an electric bicycle is fun for the rider (and riders, if big enough) that will make you want to explore the great outdoors even more – even if you don't want any of that pesky pedaling anymore.
Electric Bicycle Rebate Program: Final Thoughts
We'll update this page as more information comes available, but this is a great way for some residents of select counties in Oregon, California and Colorado to save some $$ on an electric bike!