Best Summer Shoes for Dudes: Summer is here, and whether you're on the boat or out for a walk in the park, it's best to be prepared. For men who are looking for summer shoes that won't break your wallet, there are many options: from Allbirds to Hari Mari to Rothy's and everything in between.
Keep reading to find out our best summer shoes for men.
Sure, you could phone it in an wear a pair of flip flops everyday.
Let's be honest, guys: no one wants to see your feet all the time.
Best Summer Shoes for Men: Video Round Up
So, we decided to search for the best summer shoes for men. You'll be a bit surprised at what we found. But here's what we were looking for:
Comfort
Style – not crazy, but still decent
Washable – essential for white shoes!
Lightweight
Breathable
That's what makes the best summer shoes for us!
Our Top 4 Picks – You can go wrong with these summer shoe picks
We'll dive deep into each shoe, but what to know our top 4 best summer shoes for dudes? Here they are:
Now that your know our top 4 best summer shoes for men, let's show you the other shoes that we tried!
Those are our top four styles, let's dive into the other styles we tested.
Oliver Cabell Low 1 Shoe: Beautiful, but not washable
In our search for the best men's summer shoes, this one kept popping up in our searches. That's because it is a beautiful leather shoe. However, one of our criteria is that it is also washable. This leather shoe is not washable.
While leather makes for a beautiful shoe, it also comes with a downside: it doesn't breathe and it isn't washable. The shoe is also the most expensive on the list at $200.
Also, be sure to read our Oliver Cabell Low 1 Review.
Baabuk Urban Wooler: a great shoe, just not for summer
We've had our eyes on Baabuk for quite some time. They have some gorgeous shoes, and these are no exception. The Urban Woolers would make for a beautiful transitional shoe from winter to summer, but are just not lightweight enough for summer.
That doesn't make them a bad shoe at all – we'll post our full review soon – I just wouldn't make these my go-to summer shoe.
Rothy's RS01 Men's Sneaker: Too heavy and too expensive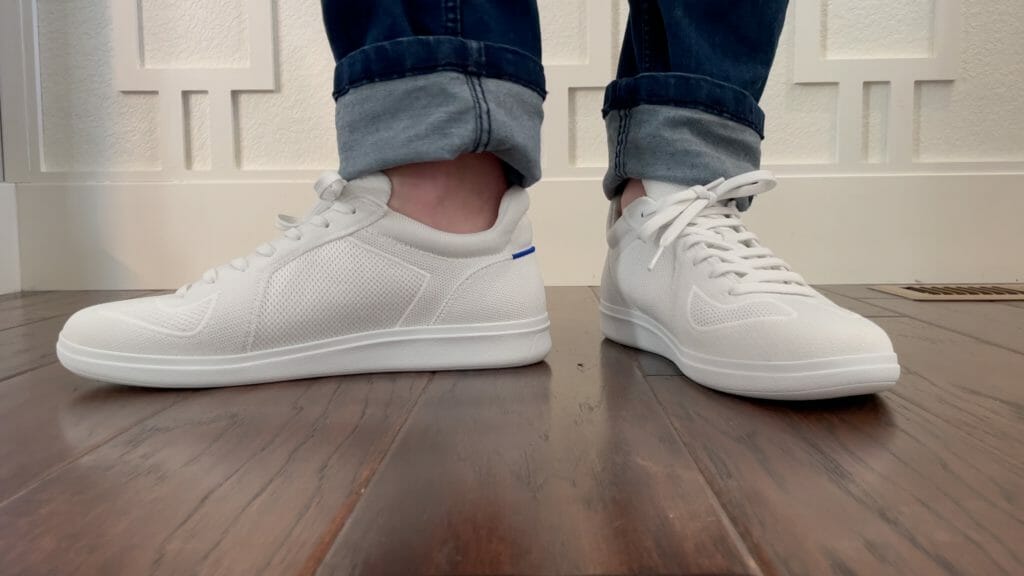 The weight of the shoes was shocking. My wife's Rothy's are much lighter than this and I found these to be surprisingly heavy on my feet; it feels like they're weighing me down as if gravity is pulling them back into place after each step.
The shoes were so heavy that for the first time I thought there might be weights or something else in them.
To me, weight = comfort. I don't know if this is 100% true in reality, but with many shoes the lighter they are the freer I feel.
These shoes weigh almost twice as much as our top two shoes: the Allbirds Tree Skipper and Allbirds Tree Piper.
They were also about twice as expensive: at $175.
I returned these.
The only reason I can think about purchasing these would be if you needed a lot of structure and support in your footwear.
Kizik Madrid Eco Knit: An interesting shoe to add to the mix
I was pleasantly surprised when I tried the Kizik Shoes. I thought the whole "easiest shoe to put on" thing was a giant gimmick. It turns out it's the real deal!
The only reason these shoes don't get some more love is because they're not washable and Kizik recommends wearing them with socks.
Otherwise, these are a really interesting and great pair of shoes.
I was surprised at how lightweight and comfortable they were, too! Read our full Kizik Review.
Giesswein Merino Wool Knit – Wool Runner meets Tree Runner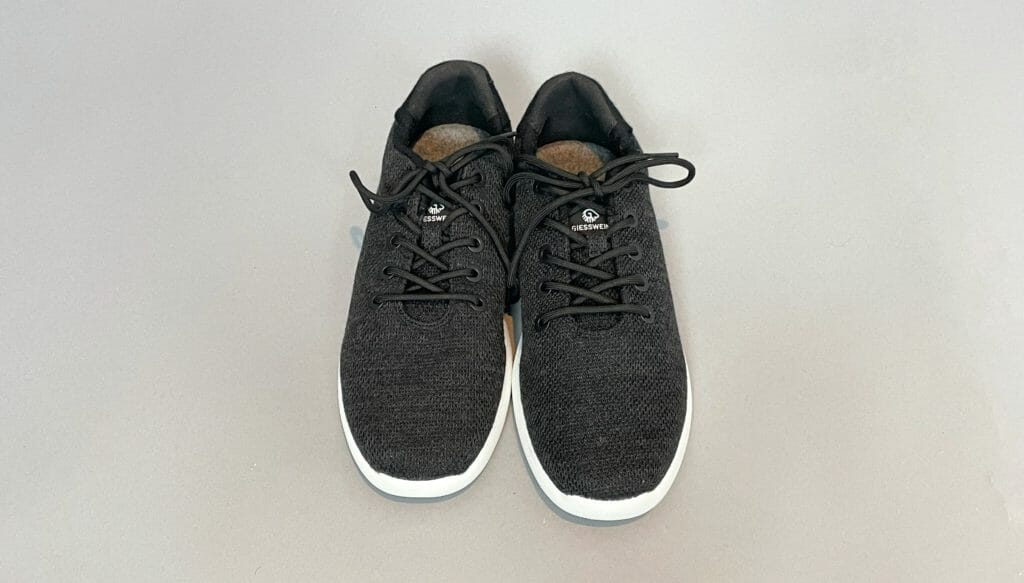 I got this pair of shoes before Giesswein announced their Tree shoe, which I would love to try one of these day! However, these feature a Merino Knit, which is more breathable than solid merino.
Here's what Giesswien says:
Natural Merino wool wrapped in a linen stitch gives our MERINO WOOL KNIT its unique look. The Merino Wool Knit from GIESSWEIN regulates the temperature inside the shoe, and quickly wicks moisture away from the foot. This technology gives you a comfortable, moisture-free feeling—even when you're wearing the shoes without socks. The interchangeable Comfort Foot Bed and ultra-light sole made of EVA guarantee maximum comfort. The Perfect Fit System from Giesswein makes sure that your shoe will have—you guessed it!—the perfect fit.
We happen to agree on all fronts!
Hari Mari Flip Flops – a comfortable take on the classic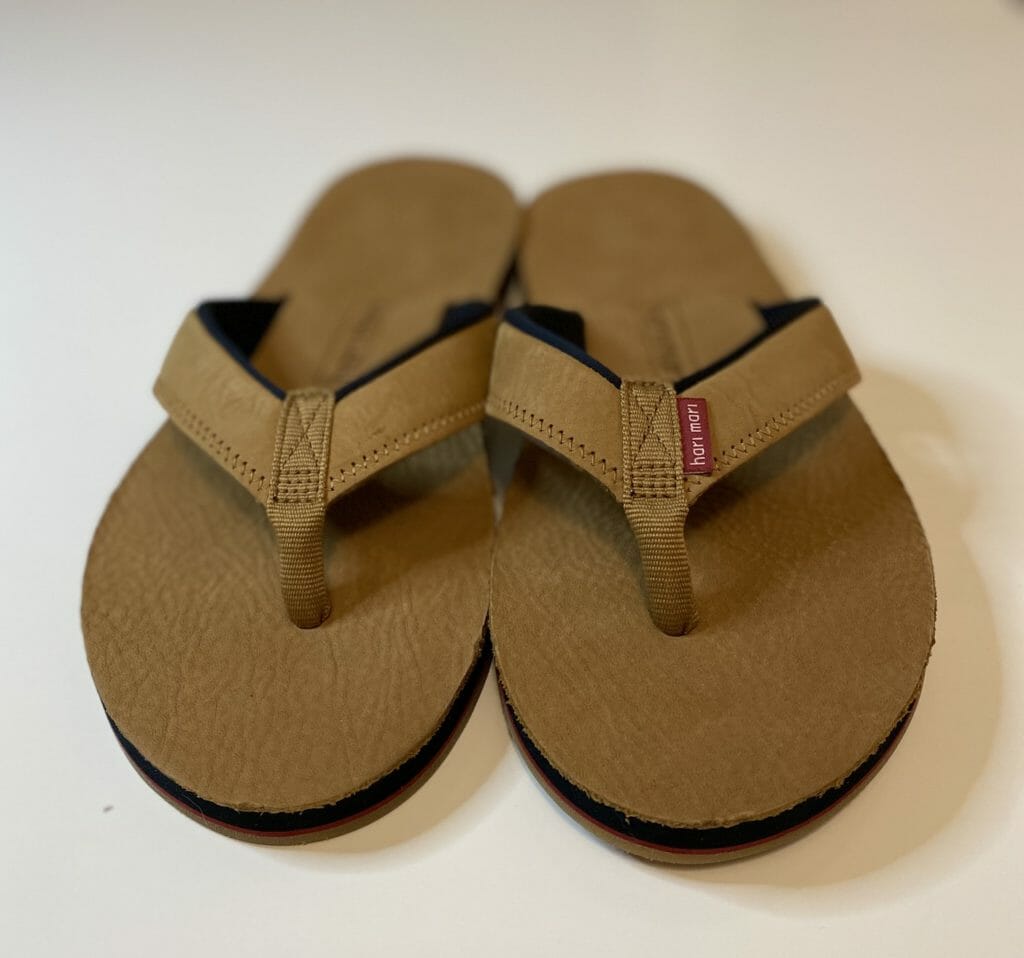 We love flip-flops, just like every other dude. However, it turns out they not everyone wants to see our stinky, gross man-feet.
It's also a bit complicated because some sandals, like the Classic Rainbow sandals, have a break-in period. Hari Mari Sandals don't have a break-in period.
The cool thing is that these sandals don't have a break-in period, so you can use them as soon as they arrive to your door! They're made of high-quality rubber with have a comfortable strap.
They also feature something called MemoryFoamToe – which I don't know exactly what that means but, but it sounds awesome.
Obviously, you can't wash flip flops, but you really don't need to anyway. You probably need to wash your foot first. Check out our Hari Mari Flip Flop Review AND Hari Mari vs. Rainbow Sandals.
Suavs Zilker Gum: A new addition to the We Tried It Family
SUAVS Shoes: If you've read any of our other reviews, then you know we love innovative brands like Allbirds, Rothy's, and Giesswein because they always have interesting new takes on shoes.
That is why when SUAVS sent us a pair to try out for review; it was almost too good to be true! These shoes are truly diffferent.
They have more of a "sock" (that's the only way I can seem to describe it) upper that conforms to your foot. This may sound awkward but it's not at all. This allows the shoe to be on your foot, without having a lot of structure. Read our full SUAVS Review for more.
The upper is also super breathable, so you don't have to worry about sweaty feet. The Suavs shoes check all the boxes: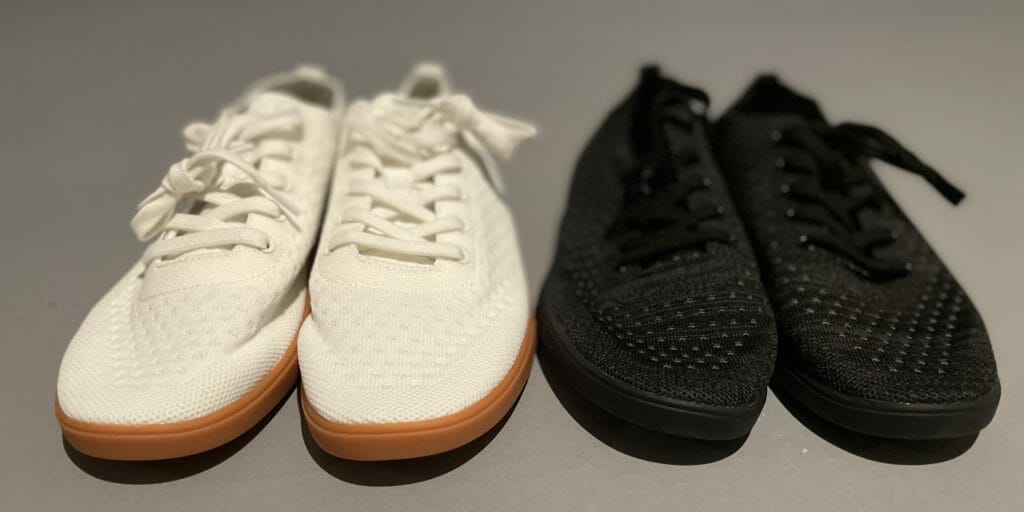 Comfort
Style – not crazy, but still decent
Washable – essential for white shoes!
Lightweight
Breathable
They are the first shoe on our best men's summer shoes list to check off all the requirements! We're on a roll now, so let's finish the list of best summer shoes with our absolute favorites.
Allbirds Wool Piper – Classic Style + Tree Breathability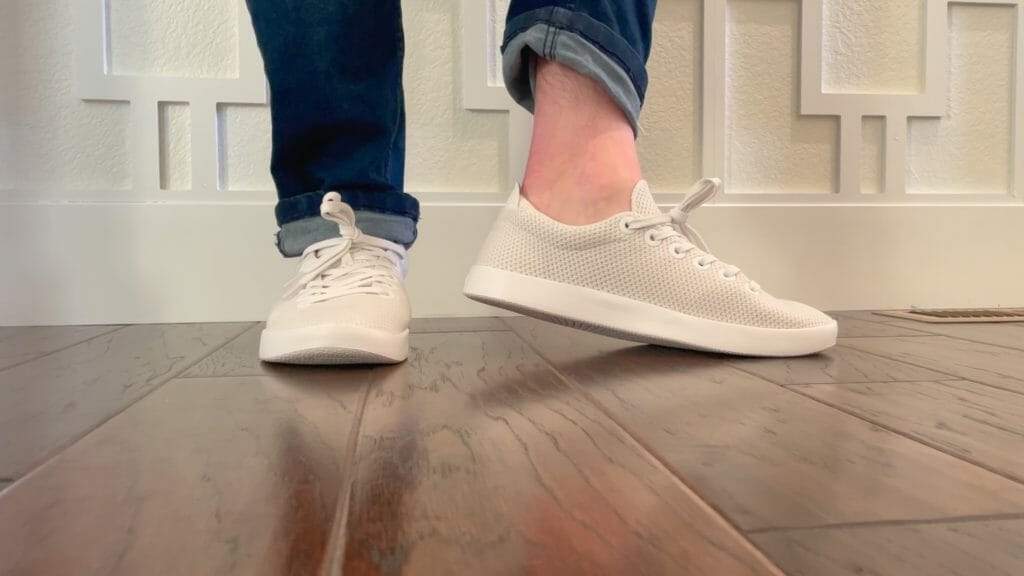 The Allbirds Tree Piper Shoe has a one of kind design that combines the best qualities from their Wool and Tree Fiber sneakers, making it versatile for any setting. The shoe is machine washable so you can keep them looking good at all times with no worries!
It provides more support and stability than Suavs, but they are just as lightweight. Just as I was so surprised with how heavy the Roth's Men's Sneaker was – I was shocked that this shoe was sooo light. It feels like it is made of air.
We love the style and we love the comfort. Even better: it's machine washable. Win, win, win win!
Check out our full Allbirds Tree Piper Review.
Allbirds Tree Skipper: the lightweight, magical boat shoe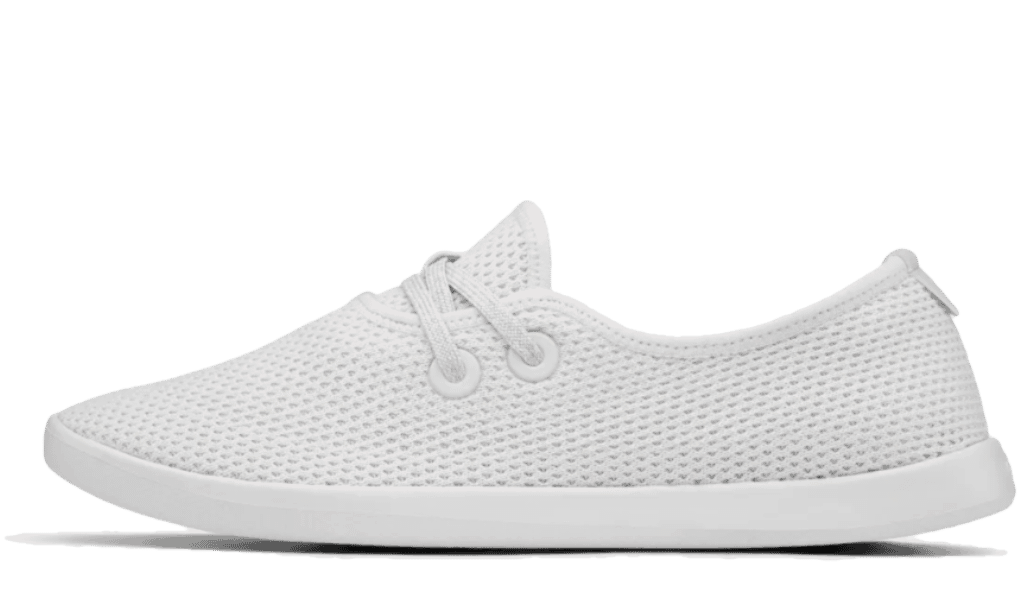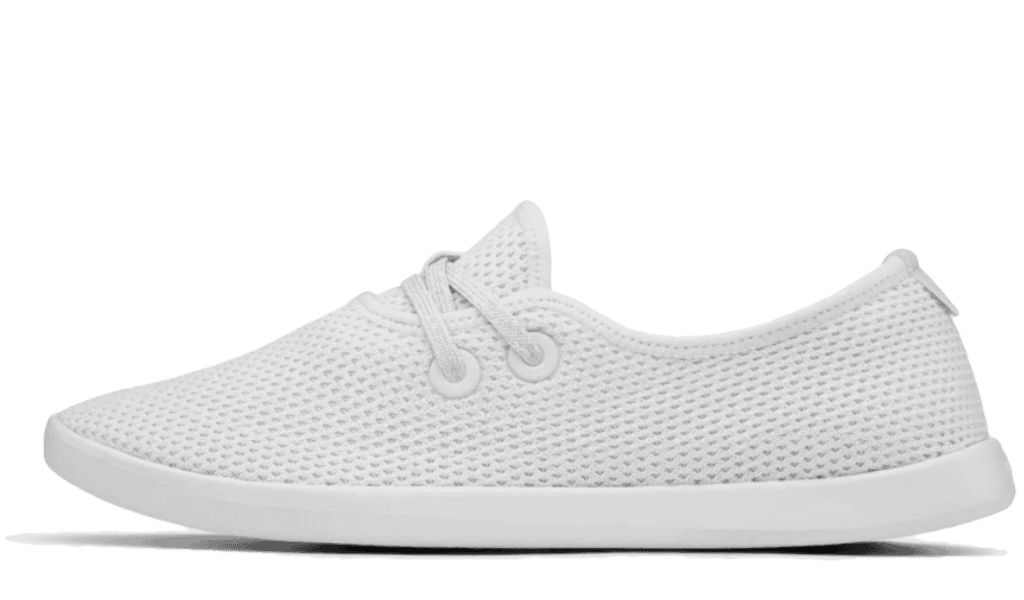 The Allbirds Tree Skipper are the easiest shoes for Mr. We Tried It to wear in summer. They are super lightweight, machine washable, easy to slip on and off (because there isn't much too them) and super breathable.
They look like a cloud meets a boat shoe.
While not everyone will love the way they look, they pass in all the other marks. They are our favorite and best men's summer shoes that we've found. Read more about our Allbirds in our Allbirds Review and Allbirds Comparison.
Best Summer Shoes For Men: The final Verdict
With summer in full swing, it's time to start thinking about what you want your want on your feet this season. We did the hard work for you and found some of our favorite men's shoes that can take on any occasion!
You simply can't go wrong with any of these four styles:
#1
Allbirds Tree Skipper
The Allbirds Tree Skipper is the perfect shoe for summer – it's lightweight, breathable and washable. The only downside is that it is a little flimsy and doesn't have a whole lot of structure.
Read our full Allbirds Review.
#2
Allbirds Tree Piper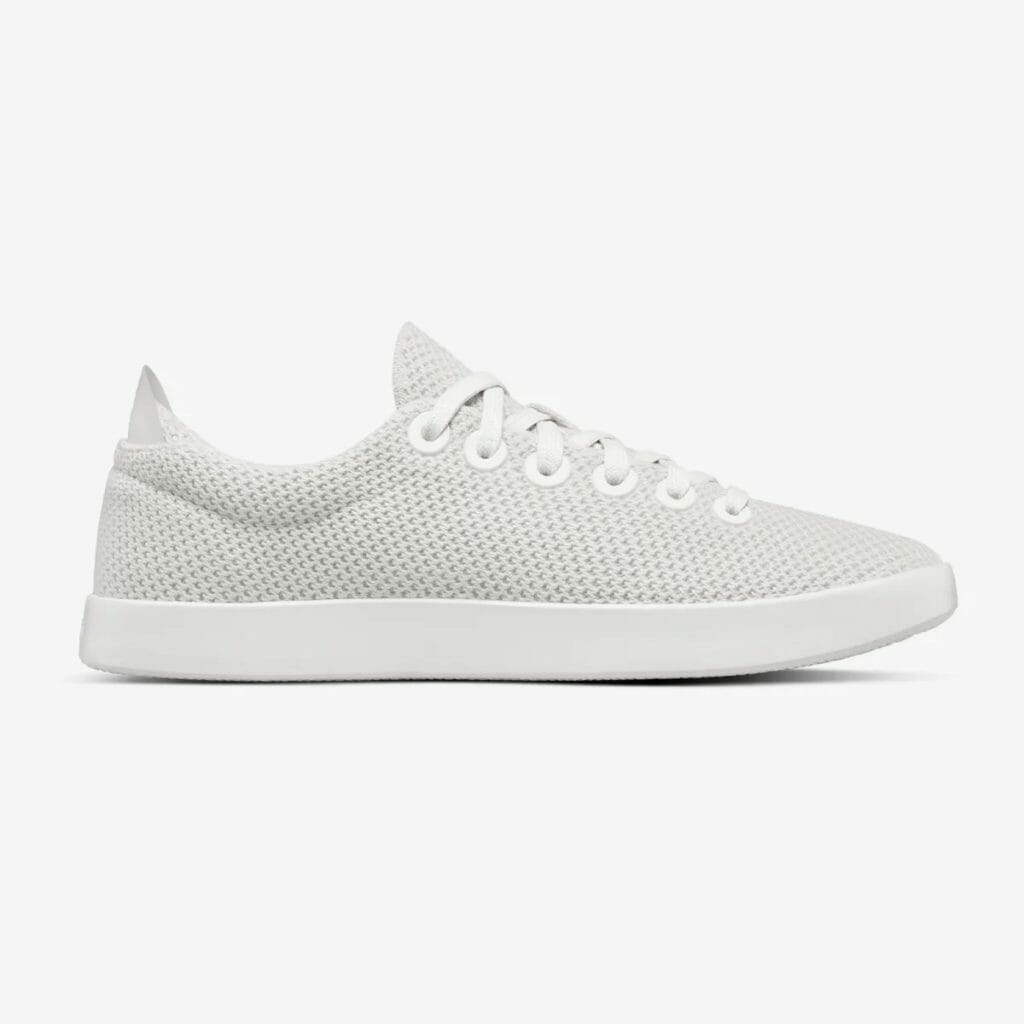 The Allbirds Tree Piper is a close second – it all depends on what you are going for – if you want a little more style and structure, get the Tree Piper. Something more lightweight? Get the Tree Skipper.
Read our full Allbirds Tree Piper Review.
#3
Suavs Zilker Gum
While these look a little more structured in photos, the top is almost sock-like. Nothing wrong with that, just know what you're getting yourself into! These are a great alternative to Allbirds!
Read the full Suavs Shoes Review.
#4
Hari Mari Flip Flops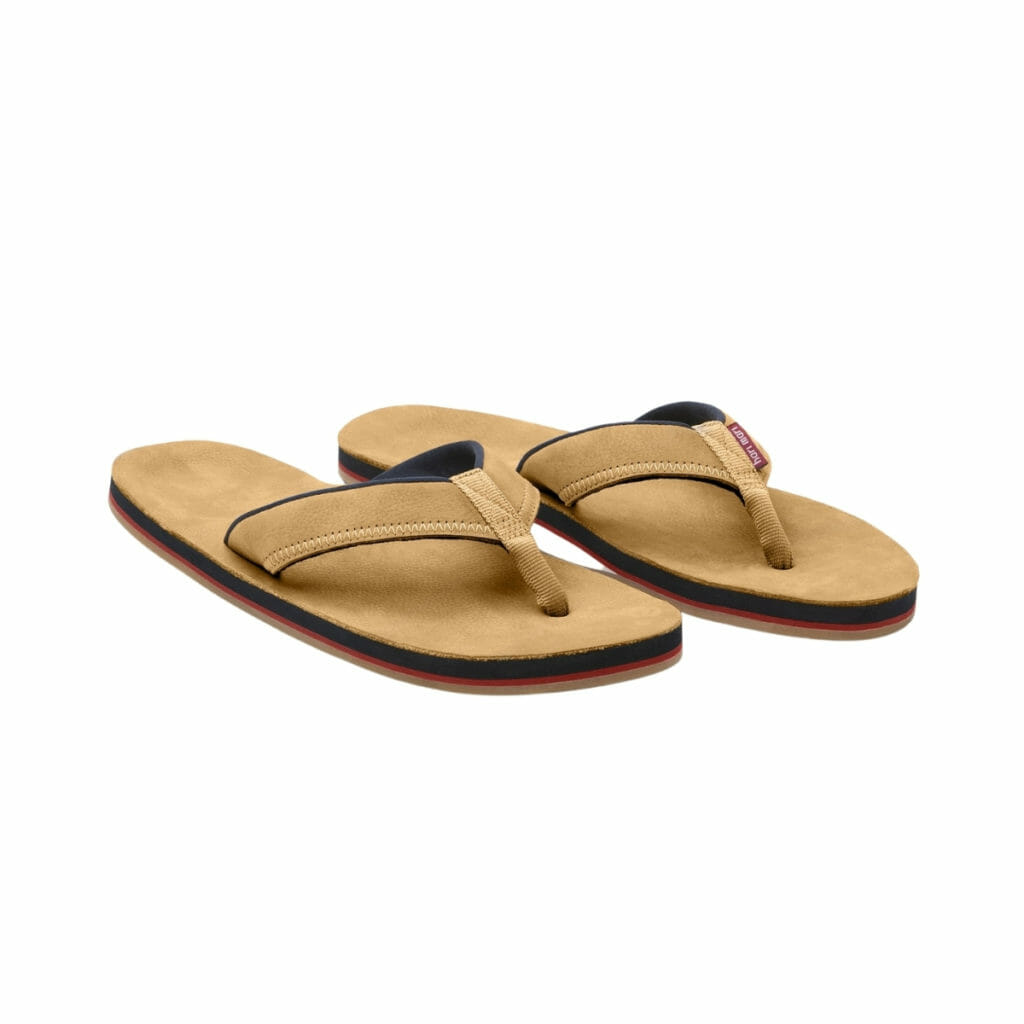 It's easy to just put on a pair of flips flops every day if you are a guy. I get it. If you are, put on a "nicer" pair of flips flops like Hari Mari. They are comfortable and don't have a break-in period
Read the full Hari Mari Review and Hari Mari vs. Rainbows.
Whether you need a pair of boat shoes for taking kids swimming or something more stylish for hanging out with friends, we've got you covered with these four stylish pairs. Which one is your favorite? Comment below and let us know which shoe made the cut!