I know the struggle of finding the perfect pair of shorts all too well. I mean, who hasn't felt like Goldilocks at some point, searching for that elusive "just right" fit? That's why I was so excited to try out Lululemon's ABC Shorts (aka Anti-Ball-Crushing, Commission Shorts). The concept is simple, yet genius – these shorts stretch with your every move, providing unparalleled comfort. 
In this ABC Shorts review, I'll share my experience with these game-changing shorts and help you decide whether they're worth the investment. If you're on the hunt for ultimate comfort, keep reading!
Introducing the ABC Shorts – AKA Lululemon Commission Shorts
Our Top Pick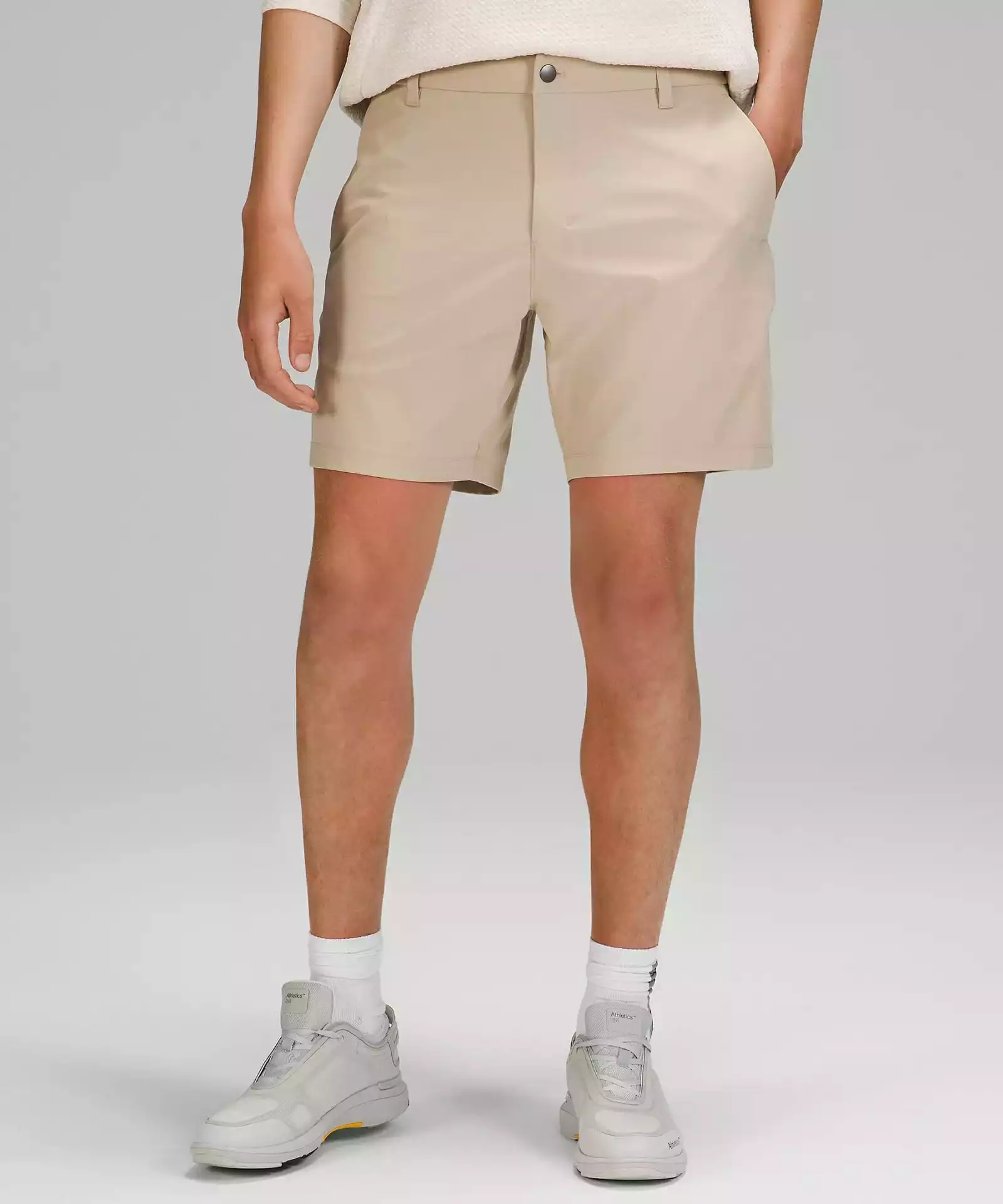 We might earn a commission if you make a purchase, at no additional cost to you.
I'd like to introduce you to something I've been obsessing over lately – the ABC Shorts, also known as the Lululemon Commission Shorts.
Yeah, the name is a bit confusing, but don't let that stop you from checking them out. These shorts are seriously amazing. 
Picture your favorite pair of chino shorts, but with added stretchy fabric for ultimate comfort, and genius pockets to keep all your essentials safe and sound while you run errands or tackle your to-do list. And let's not forget about the ABC technology, which takes them to the next level of comfort. 
Wait, what exactly is ABC Technology?
What is ABC Technology?
This is not your average clothing technology, my friends. This is next-level, out-of-this-world, mind-blowing stuff. And by mind-blowing, I mean, "Why hasn't anyone already done this?!" We had the same thoughts in our ABC Pant Review.
ABC stands for "anti-ball crushing," and let me tell you, it lives up to its name. This technology is designed to give you all the room you need in the most sensitive area, while still providing a great fit.
They achieve this through the stretchy fabric, but also a gusset.
What is a gusset?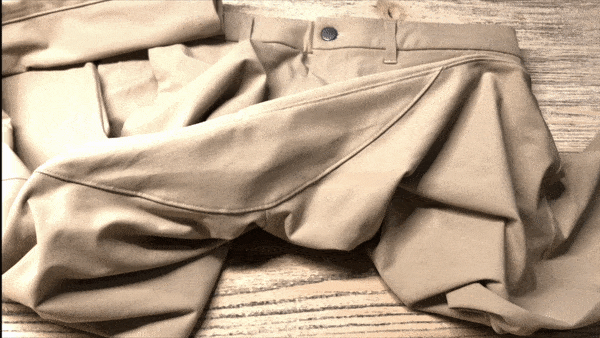 A gusset is a piece of extra fabric added to the crotch area of pants. It's almost the shape of a triangle, and it's underneath where "the boys" sit. It helps give the pants (or, in this case, shorts) extra room and flexibility so they don't feel too tight when you move around.
It also helps with durability. Since there is less strain on that area, the shorts are less likely to suffer a blown seam in that area. That's typically the area on jeans, that don't have gussets, blow out first.
I've experienced and I'm sure you have, too!
Meet Warpstreme Fabric
Let's look closer at the proprietary fabric that makes these revolutionary ABC Shorts stand out – Lululemon's Warpstreme material.
It's incredibly lightweight, so you won't feel weighed down during your workout or day-to-day activities. It's also breathable, allowing air to circulate through the fabric and keep you cool and comfortable.
But that's not all – Warpstreme is also highly durable, ensuring that your shorts can stand up to even the toughest workout sessions. The moisture-wicking technology in the fabric is top-notch, keeping you dry and comfortable even during intense sweat sessions (or just an afternoon happy hour).
And let's not forget about the stretchy nature of the fabric, which allows for a wide range of motion during your workouts and everyday movements. The sensation of wearing these shorts is unparalleled – it's almost like you're not wearing anything at all, but with the added comfort of high-quality activewear.
All of these factors combined make Lululemon's ABC Shorts with Warpstreme fabric a must-have for anyone who wants to stay comfortable, cool, and dry during any activity… and look good doing it.
Pros and Cons of the ABC Shorts
I'll talk about each style individually, but broadly, here are the pros and cons of ABC Shorts:/
lulu commission shorts pros:
Comfortable: The ABC Shorts are made with Lululemon's signature ABC Technology, which provides a snug and supportive fit while still allowing for plenty of movement and breathability.
Stylish: The classic design and minimal branding make these shorts a versatile addition to any wardrobe.
Durable: The high-quality materials and construction mean that these shorts will last you for years to come.
Versatile: The shorts are the perfect length for any activity, whether you're hitting the gym or just running errands.
Pockets: The shorts have plenty of pockets, including a secure zippered pocket, so you can carry all your essentials with you wherever you go.
lulu commission shorts cons:
Price: The ABC Shorts are on the pricier side compared to some other options on the market.
Sizing: Some customers have reported that the sizing can be a bit inconsistent, so it's important to try them on before purchasing. I tend to experience they run a bit small.
Limited color options: While the classic colors are great, there aren't as many options as some people might like.
The biggest pro to these ABC shorts is they don't have the dreaded "ABC Pant Seam," I hate it like the smelliest broccoli on the planet.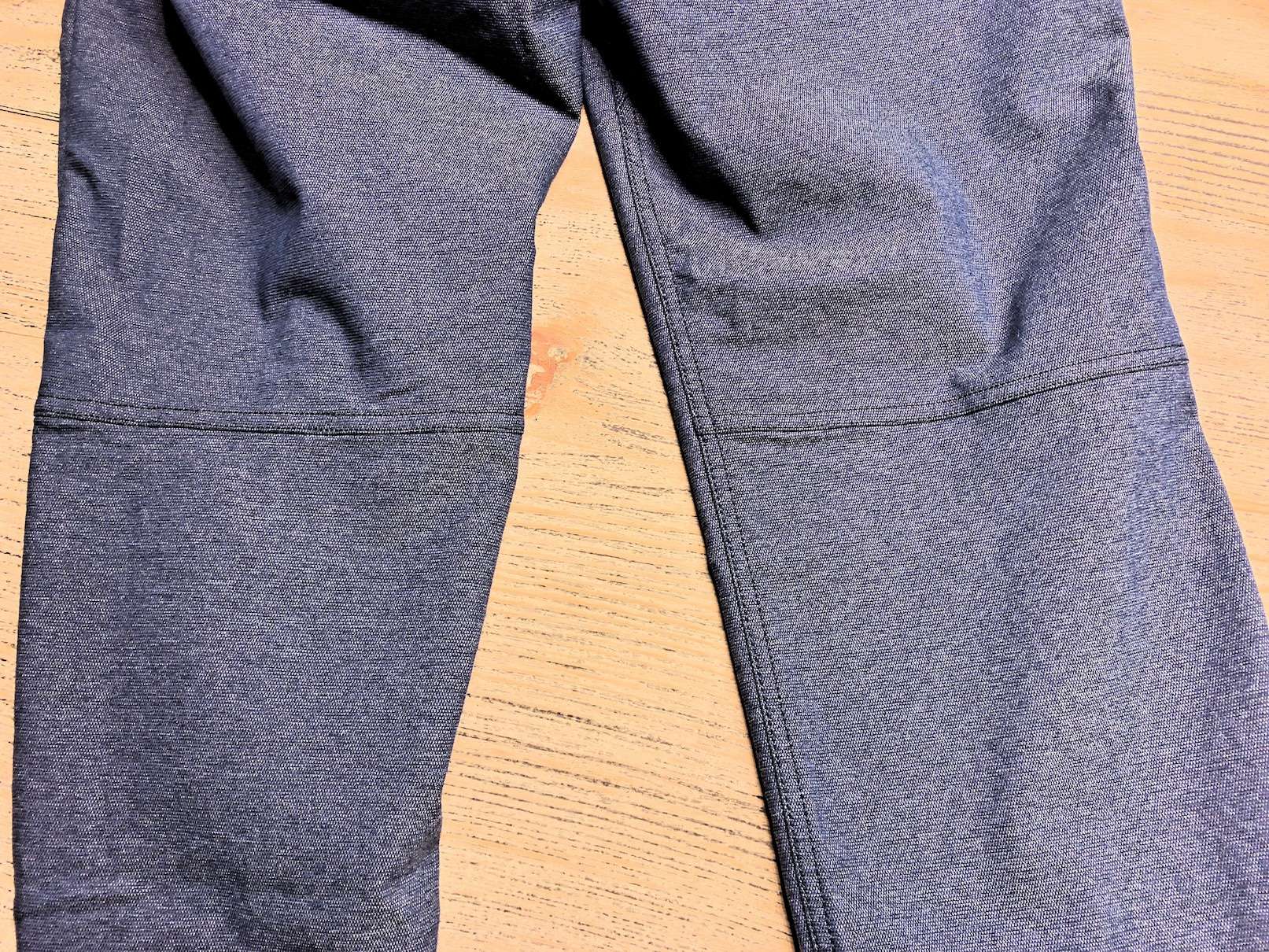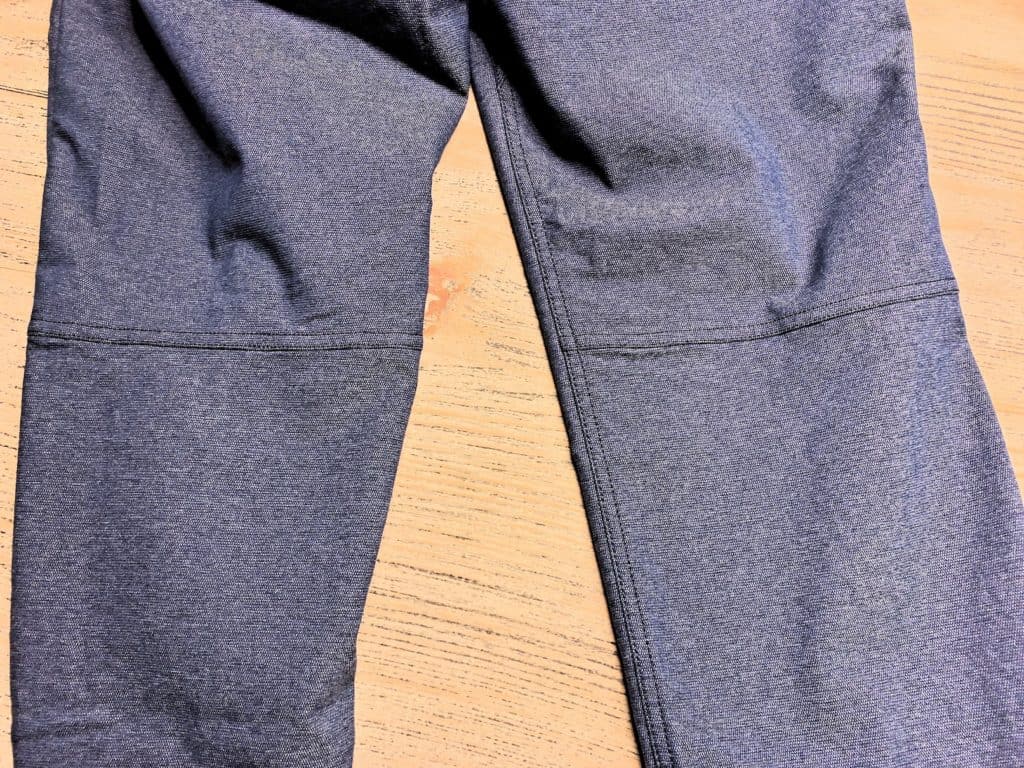 The seam isn't existent because the same is behind the knee, typically. And, obviously, shorts top at the knee.
Not just one pair of shorts: many shorts
The ABC Pants, or Commission Pants for lulu, are not just 1 pair of shorts. Just like we mentioned in the ABC Pants Review, the term "ABC" is just an overall term for many different styles of pants and shorts.
Think of it like "Nike Air" in Shoes. Not all Nike Shoes have Air, but it's available in many different styles. The same goes for lulu's Commission Shorts, which are available in many different styles, such as the Commission Golf Short, the Commission Classic-Fit Short and the Commission Classic Fit Short WovenAir.
There is a mind-numbing number of options available for the ABC Shorts, but lululemon made it next to impossible to decipher between all of them. All of the Commission Shorts are made with ABC technology and have features that offer maximum comfort and convenience. So no matter which style you pick, you'll end up with a comfortable pair of shorts that look great. Let's quickly look at the different styles.
Commission Classic-Fit Short – Warpstreme
Our favorite ABC Shorts
This is the classic take on the chino short, typically made with cotton, that we are all familiar with.
Available in several different lengths (7″ or 9″) and many different solid colors – when someone says "lulu ABC Shorts" or "lulu comission shorts" this is the style they are talking about.
This short is made from Warpstreme, which is technically 54% Recycled polyester, 46% Elastomultiester.
Warpstreme is a special fabric used in ABC Shorts. It is made from 54% recycled polyester and 46% elastomultiester. It is lightweight, breathable, very durable, wicks away moisture to keep you cool and dry, and stretches so it moves with your body.
Warpstreme Pros
You know what you're getting: a proven fabric
Moisture wicking
Stretchy, breathable and comfortable
Warpstreme Cons
Not the most innovative fabric available
Missing extra pockets like others on this list
Not as soft as natural fibers
Commission Golf Short
Long and made of nylon...
Commission Golf Shorts
While these pants feature extra length and different fabric, they are still good shorts. It's designed to take you to the links and back.
Buy Now
We might earn a commission if you make a purchase, at no additional cost to you.
Meet the newest addition to the ABC Shorts family: the Commission Golf Short. This short is only available in a 10″ length (which may be too long from some guys with shorter legs, like me), but adds a couple of unique features to the Commission Shorts:
Abrasion Resistant Fabric
A small "tee" "pocket for your to place your golf tee
A side zipper pocket that fits a golf ball
Button-flap back pockets
The most interesting thing about this short, besides the extra pockets, is the unique fabric. This fabric is 95% Nylon, 5% Elastane.
Golf Shorts Pros
Will be more durable with anti-abrasion technology
More pockets
Stretchier waist band
Golf Shorts Cons
Nylon tends to be "noisy"
Can get pilling
Could be less stretchy overall
Commission Classic-Fit Short – WovenAir
More Beathable
These shorts take the classic Comission Shorts and add some Elastane to it. While the Warpstreme shorts have only elastomultiester, this shorts add elastane. What's the difference?
Elastomultiester and elastane are both stretch fibers used in clothing, but elastomultiester is known for its durability and shape retention, while elastane is known for its exceptional stretch and recovery properties.
These shorts have some benefits and some potential drawbacks, including:
WovenAir Pros
Extra stretch and breathability
Quick-drying and lightweight
WovenAir Cons
Potential for pilling with polyester
Not as soft as natural fibers
Comparison with Other Brands
Of course, there are many other brands you could select in your journey for great men's shorts.
A couple of other brands we love are similar in terms of overall technology, look, and price point.
Myles Tour Shorts
Should you want to explore other brands, Myles Tour Shorts are a great alternative. Read our full Myles Tour Shorts Review.
A close runner-up
Myles Tour Short
Close second place to ABC Shorts
Innovative features
Great fit
Looks more like "real" shorts
Buy Now
We might earn a commission if you make a purchase, at no additional cost to you.
These chino-style shorts are versatile enough for golf and travel, made of Toray® water and wrinkle-resistant stretch woven twill fabric, and come in different colors and sizes.
We, personally, love these shorts and put them on-par with the ABC Shorts, except they run a bit small in size. Otherwise, they offer the same features such as a secure and comfortable fit, plenty of pockets, and high-quality construction.
Bluffworks Ascender Shorts
Meet the Ascender Shorts from Bluffworks (read all about Bluffworks in our Bluffworks Review).
These shorts are designed with the active man in mind, providing a comfortable and breathable fit that can take you from a morning hike to an afternoon workout to an evening out with friends. With a regular fit and a sleek matte navy color, these shorts will quickly become a staple in your wardrobe.
More than meets the eye!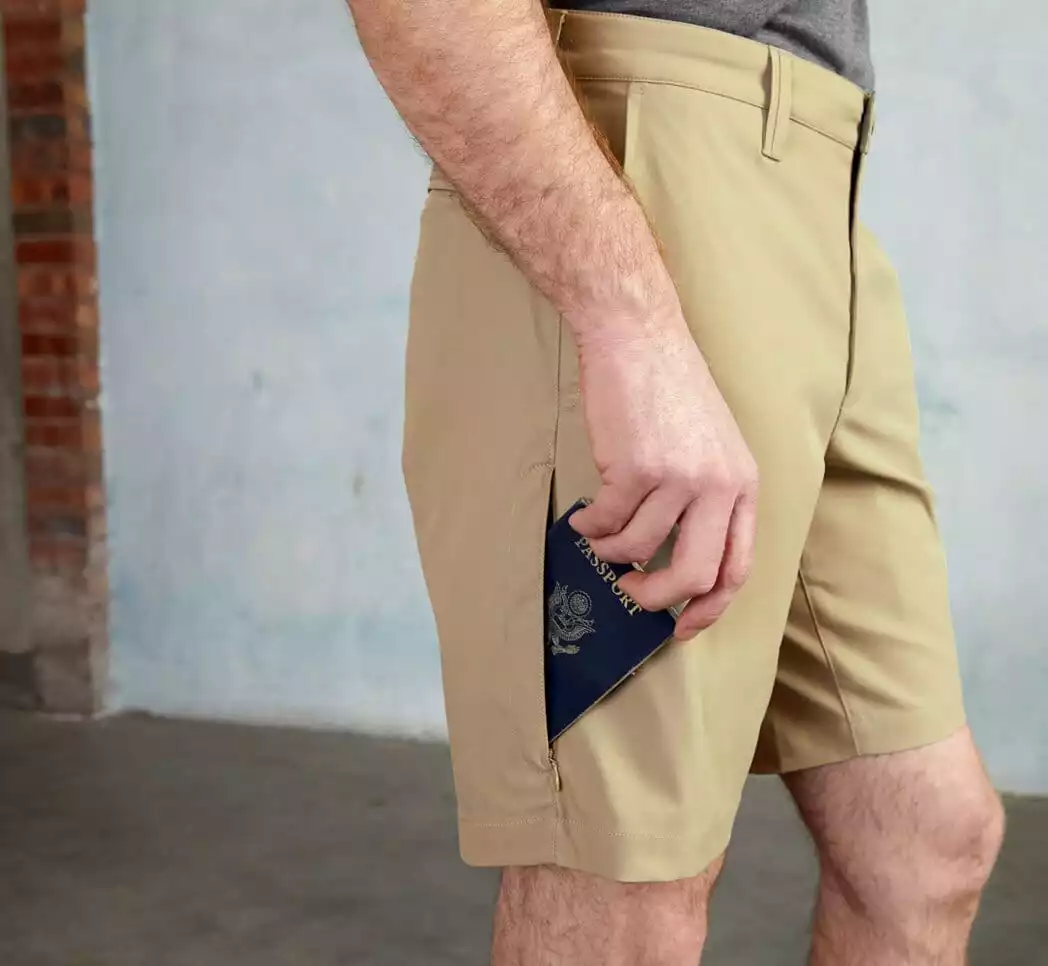 Bluffworks Shorts
More than a simple pair of shorts, with hidden pockets galore, these shorts were designed for your next trip!
Buy Now
We might earn a commission if you make a purchase, at no additional cost to you.
The Ascender Shorts are made from a blend of technical fabrics, including polyester, spandex, and nylon. This combination creates a fabric that is quick-drying, wrinkle-resistant, and breathable. The shorts also feature plenty of pockets to store your phone, wallet, and other essentials (9 pockets, and these are not even cargo shorts!).
These shorts make a great alternative to the popular Lululemon ABC Shorts, offering similar comfort and flexibility in a shorter length that is perfect for warmer weather. So why not try them and see why so many active men are turning to Bluffworks for their wardrobe needs?
Mizzen + Main Helmsman Shorts
Another great pair of shorts, these Helmsman Shorts are the newest on this list. Mizzen and Main took their performance fabric and fused it to make a more elegant-looking pair of shorts. Read our full Mizzen + Main Review.
Our favorite chino-style shorts!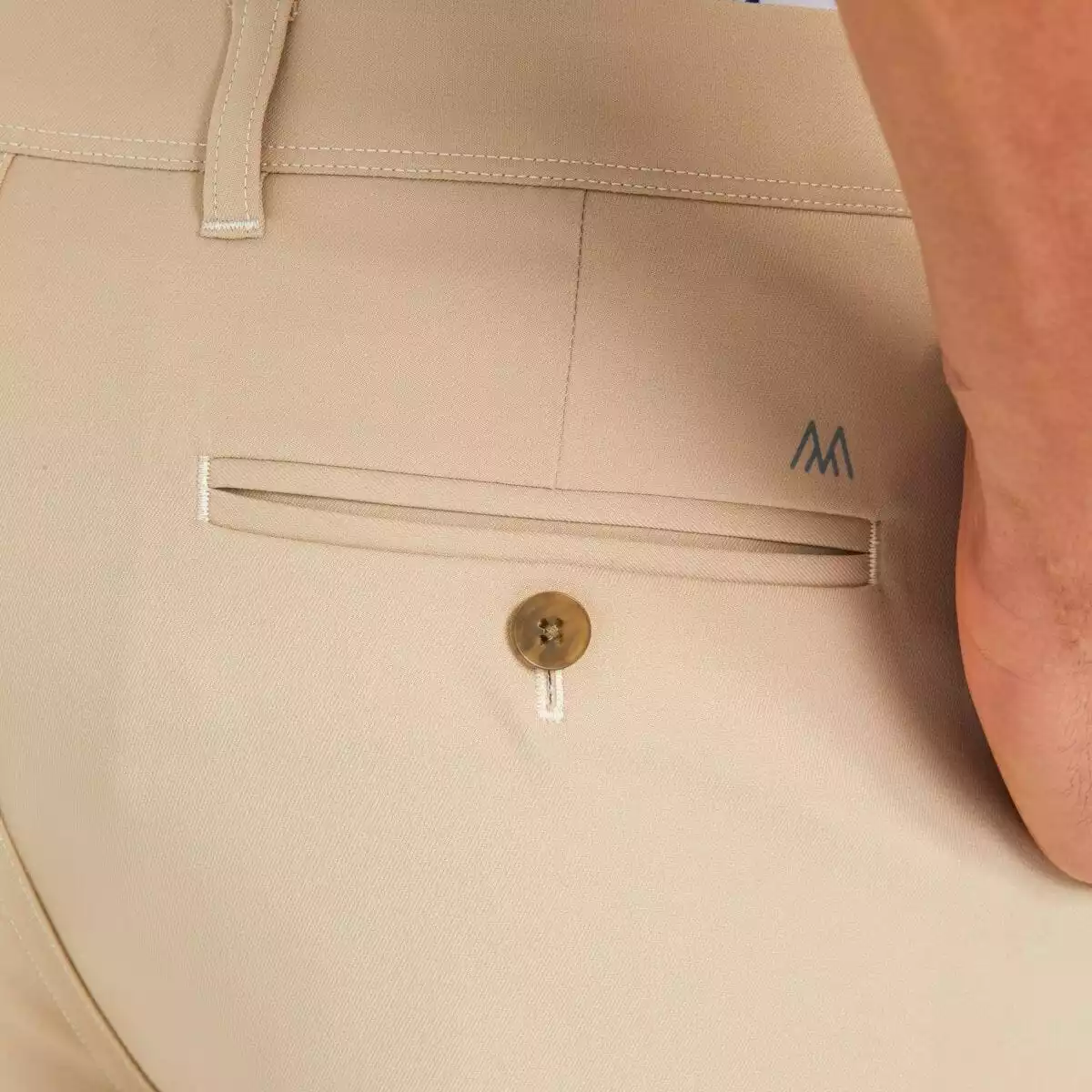 Mizzen and Main Helmsman Shorts
Our New Favorite pair of shorts!
Great overall shorts
Upgraded to now include 4-way stretch!
Lightweight and comfortable
Pairs well with Mizzen + Main Shirts
Buy Now
We might earn a commission if you make a purchase, at no additional cost to you.
The Helmsman Shorts are made from 100% polyester fabric and feature moisture-wicking and wrinkle-resistant properties that keep you cool and comfortable all day.
These shorts offer a 4-way stretch, are great for any active lifestyle, and come in various colors. This newcomer is definitely worth your attention!
Final Thoughts: Lululemon Commission Shorts Review
One of our favorite pairs of shorts
Lululemon Comission Shorts
The ABC Pants... in shorts form. They come in a variety of colors and styles, but are they right for you?
Buy Now
We might earn a commission if you make a purchase, at no additional cost to you.
The Lululemon Commission Shorts are an excellent choice for any active man looking for a versatile pair of shorts. The combination of polyester and elastomultiester fabrics makes them quick-drying, wrinkle-resistant, and comfortable enough to wear in warm weather. While they may not be as breathable or soft as natural fibers like cotton or wool, their durability and high quality make them a great investment piece that will last you many seasons.
If the Commission Shorts aren't exactly what you're looking for though, there are plenty of other brands on the market offering similar features such as Myles Tour Shorts and Bluffworks Ascender Shorts. Ultimately though it comes down to personal preference when choosing your perfect summer wardrobe staple—we hope this review has helped narrow down your choices!
Be sure to check out our ABC Pants Alternatives and our full ABC Pants Review, too.