Hold onto your Pants Boys… Lululemon "Jeans" are Here!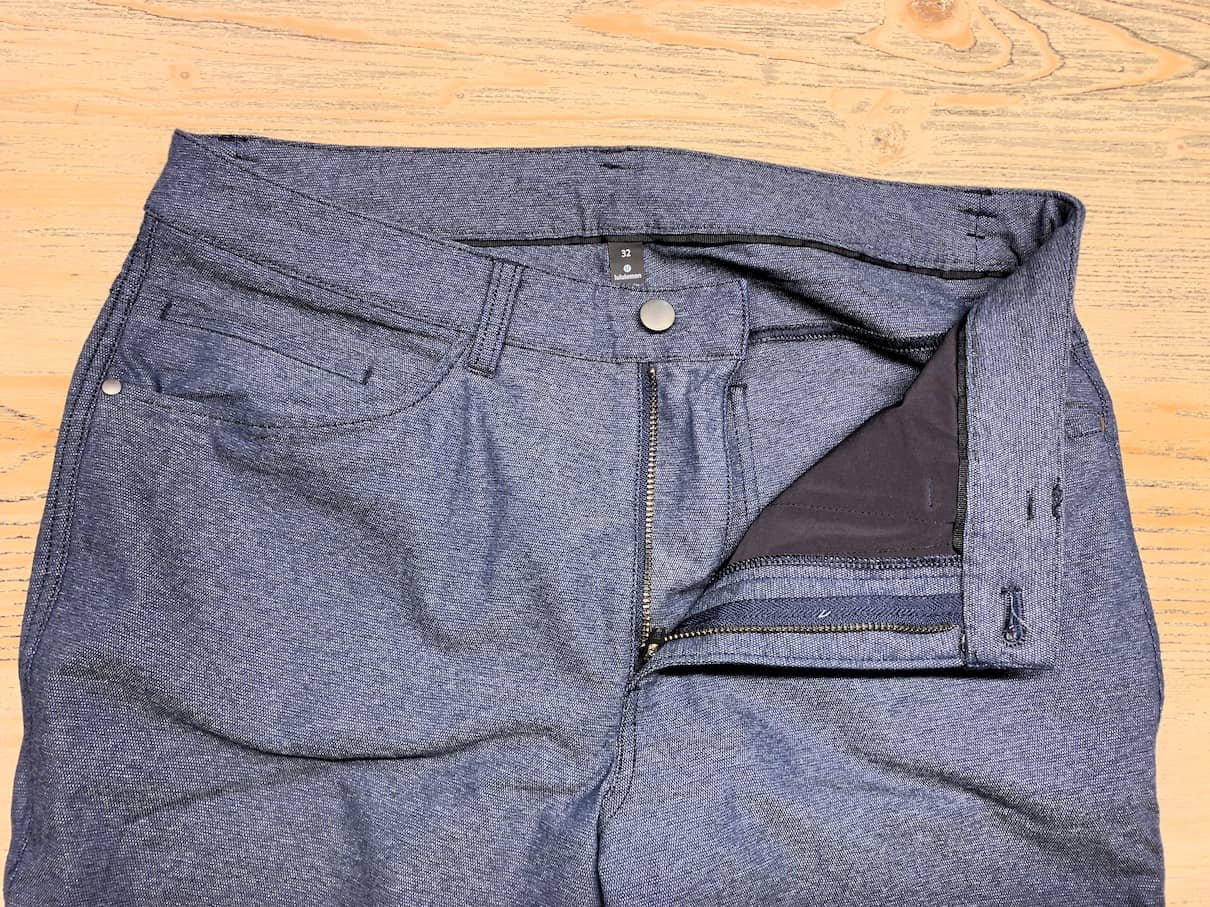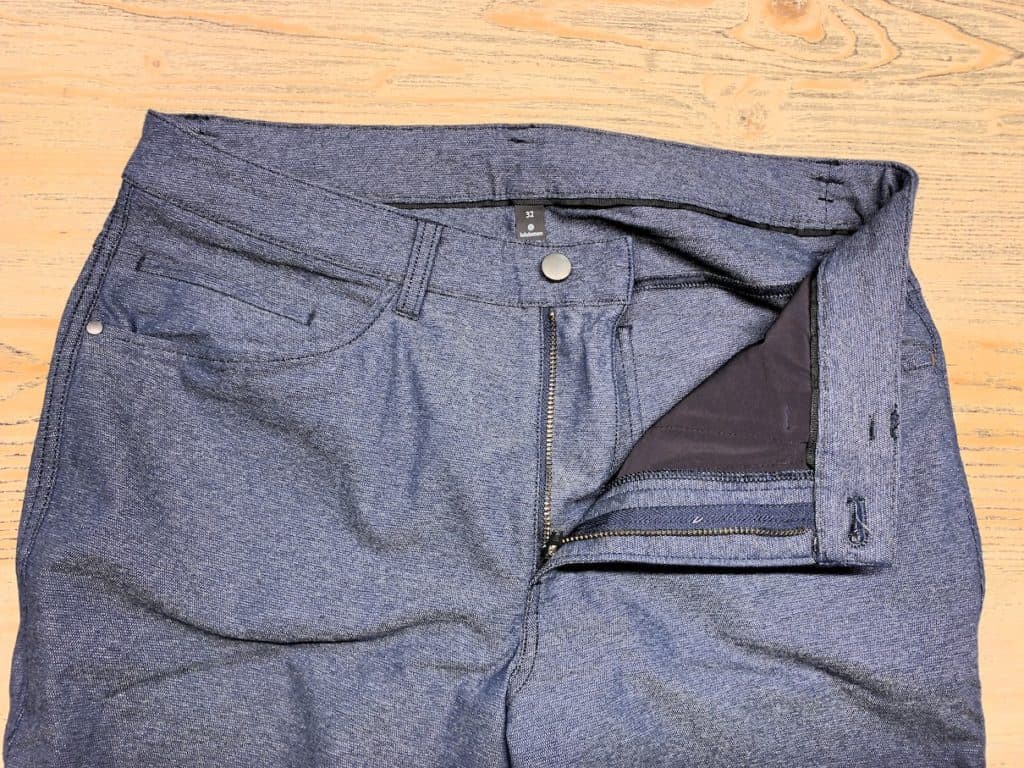 Lululemon Tech Canvas Pants (MSRP $128 – but on sale right now here) are the latest in men's comfort fashion from the brains that brought us ABC Pants. If you aren't yet aware of the wonder that is ABC pants, (where have you been? read our full ABC Pants Review) then, let me give you a quick recap. ABC pants (anti-ball-crushing pants, FYI) are a Lululemon pants alternative that put them on the men's fashion map. So, can there really be awesome lululemon jeans?
A great jean alternative
Lululemon Tech Canvas "Jeans"
The lululemon "jeans," the ABC Tech Canvas pants are a great jeans alternative. No one will mistake them for high-fashion, but that's ok - they are Jean alternatives.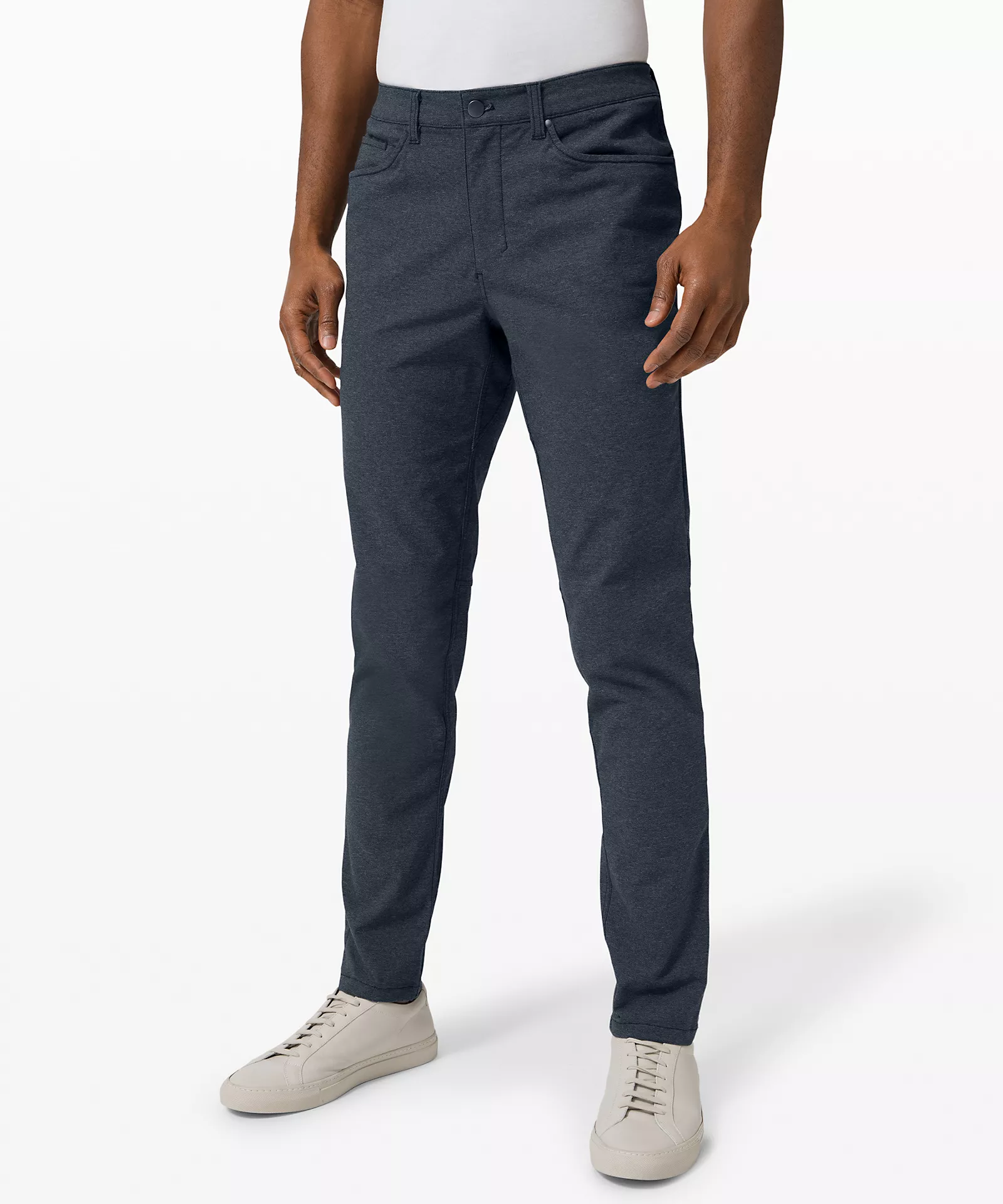 We might earn a commission if you make a purchase, at no additional cost to you.
Lululemon Tech Canvas Review: Video
lululemon tech canvas alternatives
Before I dive into all things tech canvas, there are a couple of alternatives you should know about. First things first: check out our guide to the best men's jeans. We're not talking about Wrangler or Levi's here, we're talking about jeans that have more technology than the original iPhone (well, maybe not that much). But these jeans make up for a lot the things the lululemon tech canvas pants are trying to solve for.
If you want a more durable version of the tech canvas pants, check out our lululemon utilitech review.
But, if you want our favorite jean alternative, check out our Ministry of Supply Kinetic Twill Pants Review.
A better jean alternative
Now, these technical textile geniuses have decided to take jeans alternatives to a whole new level with the Lululemon Tech Canvas pants, designed to look and function exactly like jeans.
ABC pants that LOOK like jeans? Hmm. I admit it, I was a tad skeptical. But intrigued. Could Lululemon jeans be the missing link in my life? I had to give these bad boys a try.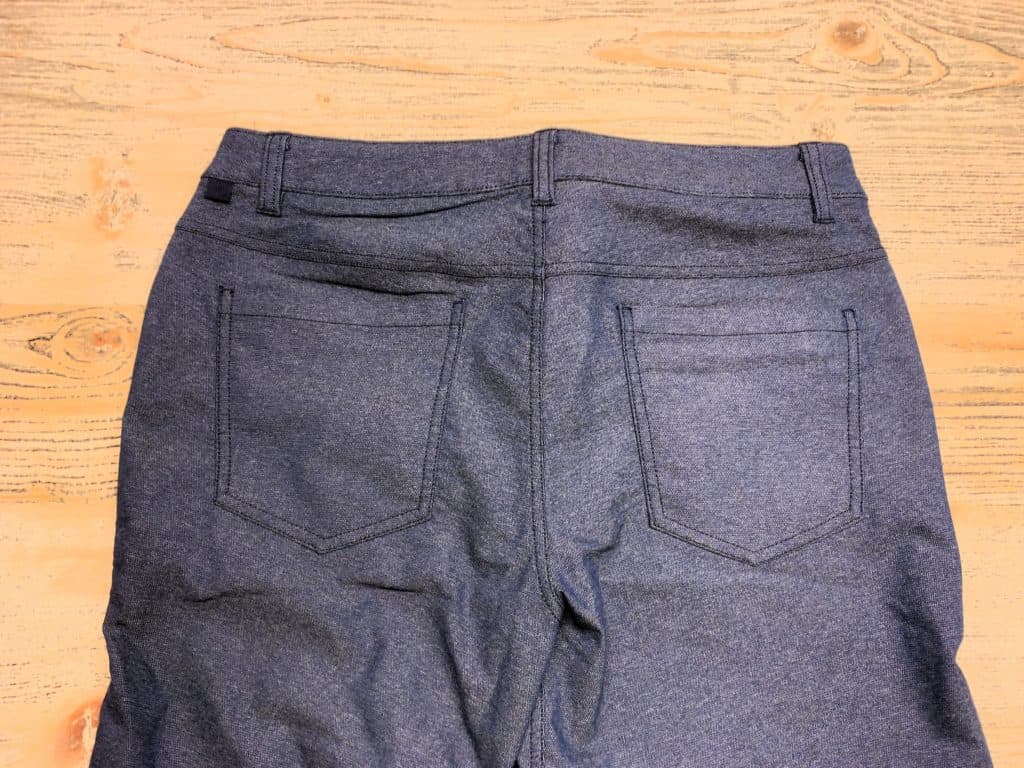 Want to know how they fared? Well, read on for my Lululemon Tech Canvas Review…
Lululemon Tech Canvas: The Look
Ok, so they kinda look like jeans. They do have the same timeless 5-pocket detail that makes jeans so functional, but they still have a slight look of yoga pants about them at the same time. They also have the typical Lululemon ABC Pant seam on the back of the leg, which for me, is a dead giveaway that these are not your run-of-the-mill jeans.
Still have the seam behind the knee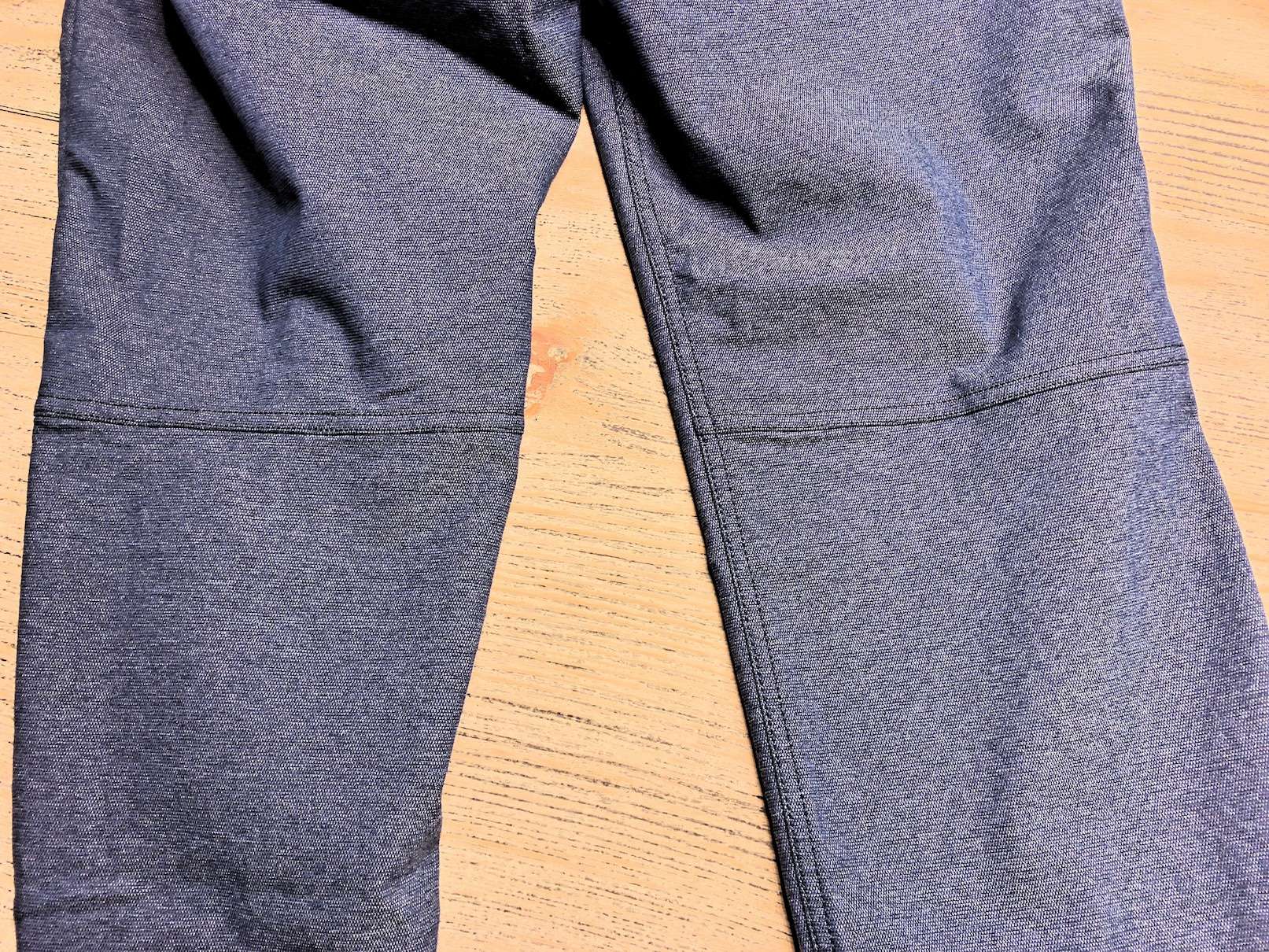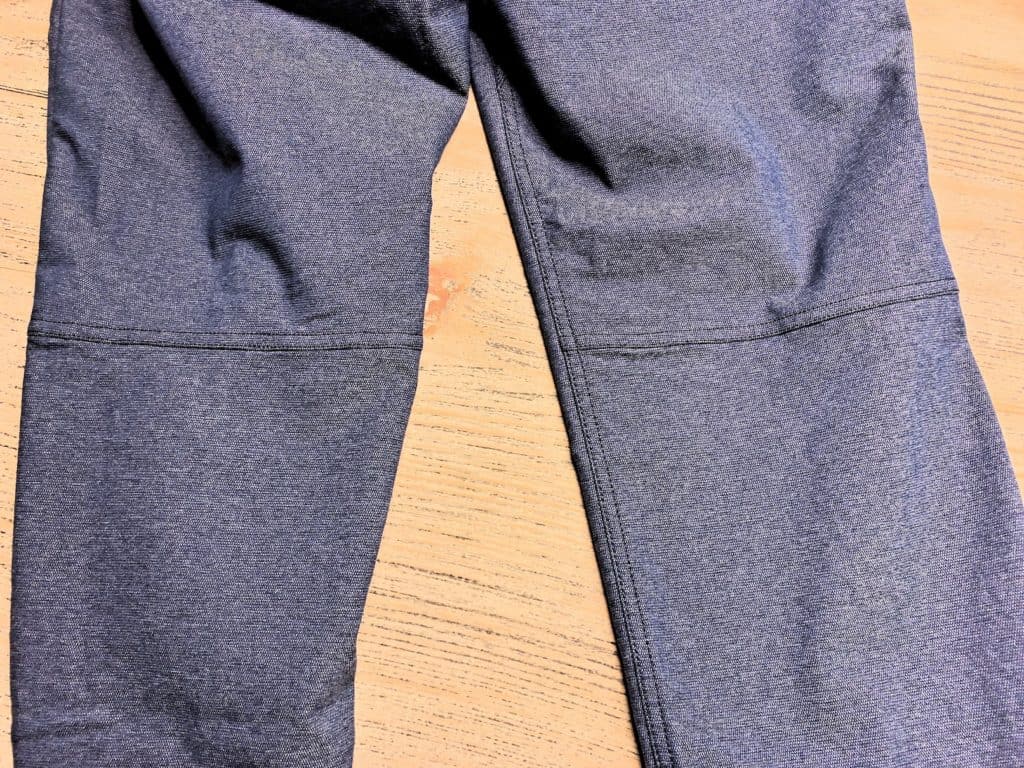 They almost look like real jeans. Like, so, so close. If you don't look closely, you wouldn't notice. But on if you look at them for more than half a second, they look like a pair of jeans mixed with Yoga pants. They are just unstructured enough to be a giveaway that these aren't real jeans.
You can't pair the Lululemon Tech Canvas Pants with a dress shirt, but they'd look great with a nice t-shirt, henley and Allbirds Shoes (read our full Allbirds review).
Lululemon Tech Canvas: The Fit 'n Feel
While the other Lululemon jeans alternatives are mostly made from polyester, the Lululemon Tech Canvas are a cotton-blend fabric with elastane (better known as Spandex – the brand name) to give them that nice high-stretch, flexible feel perfect for moving around.
They are slim fit but certainly nowhere near the 'skinny jeans' look! Basically, Lululemon Tech Canvas ABC pants are super stretchy and probably the most comfortable out of all the Lululemon ABC Pants.
lululemon Jean FAQs
Do the lululemon tech canvas pants really look like jeans?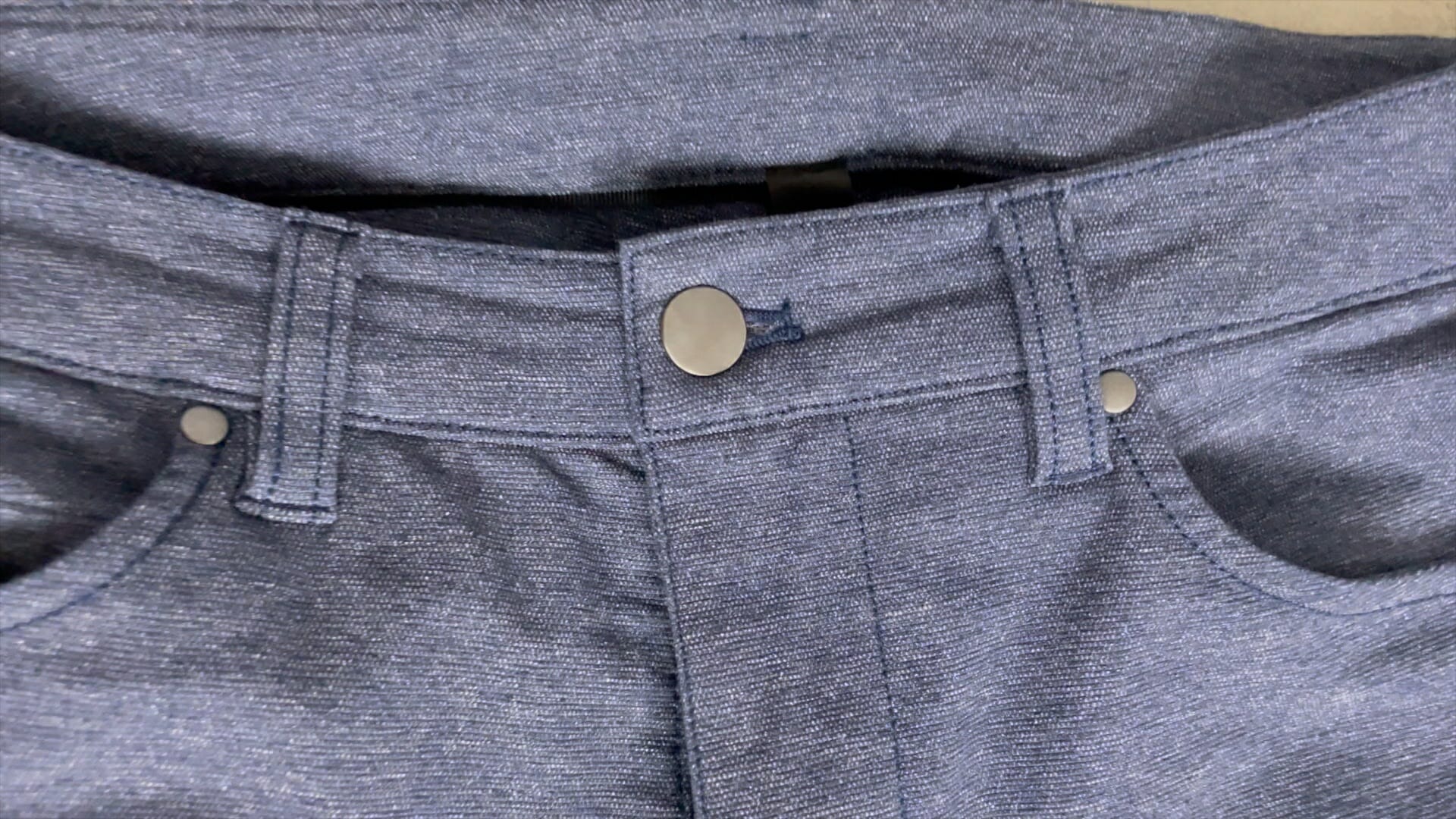 Kinda, sorta. At a distance, they look like jeans. Up close they look a bit more like a hybrid.
Are the lululemon tech canvas pants stretch?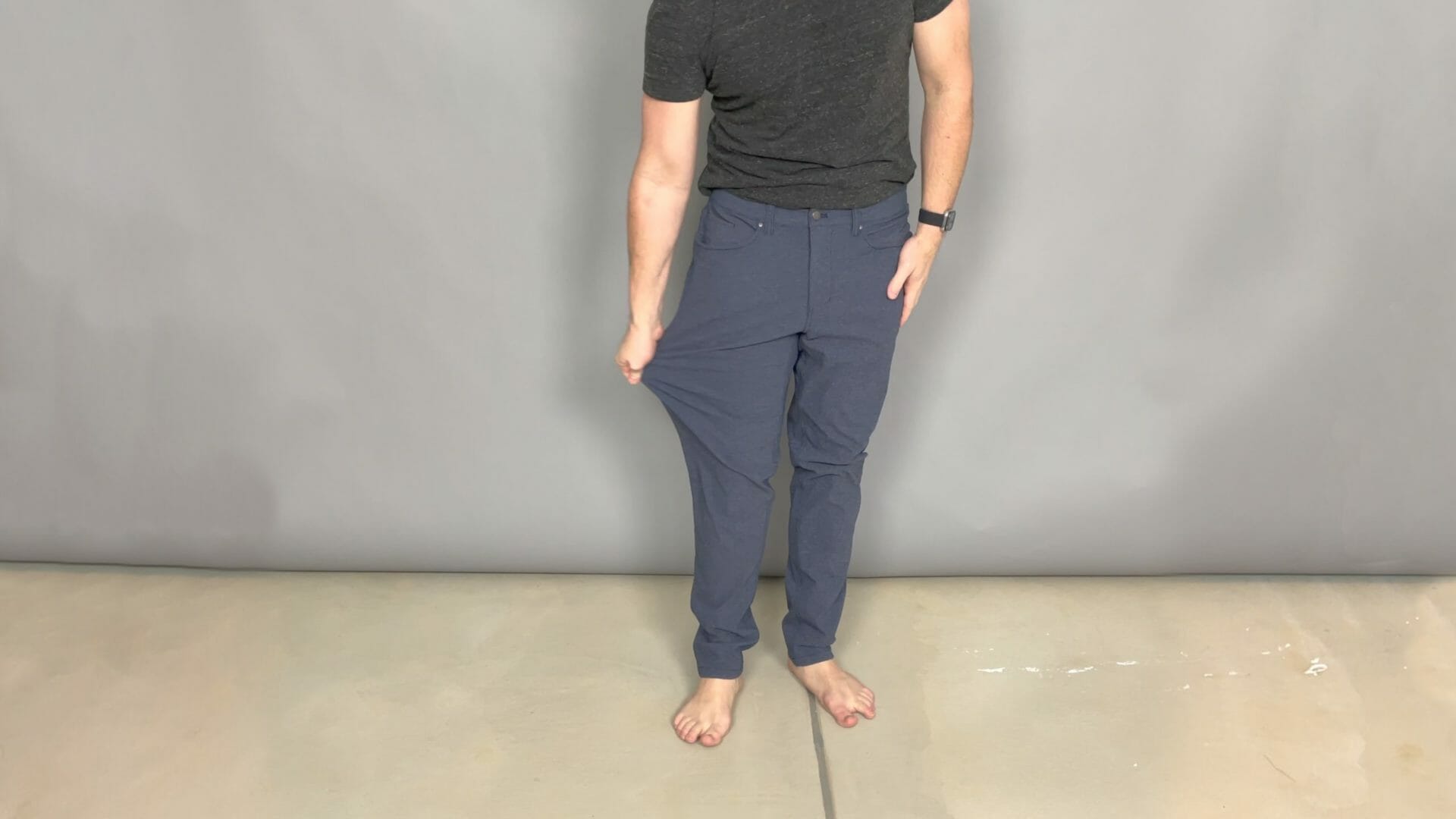 Yes! They are much stretchier than normal jeans, but not quite as stretchy as normal ABC Pants.
How do the lululemon jeans fit?
The lululemon tech canvas jeans fit very true to size. Fun fact: you can also get any of your lululemon pants hemmed for free at any lululemon store!
Do the tech canvas pants have the seam behind the knee?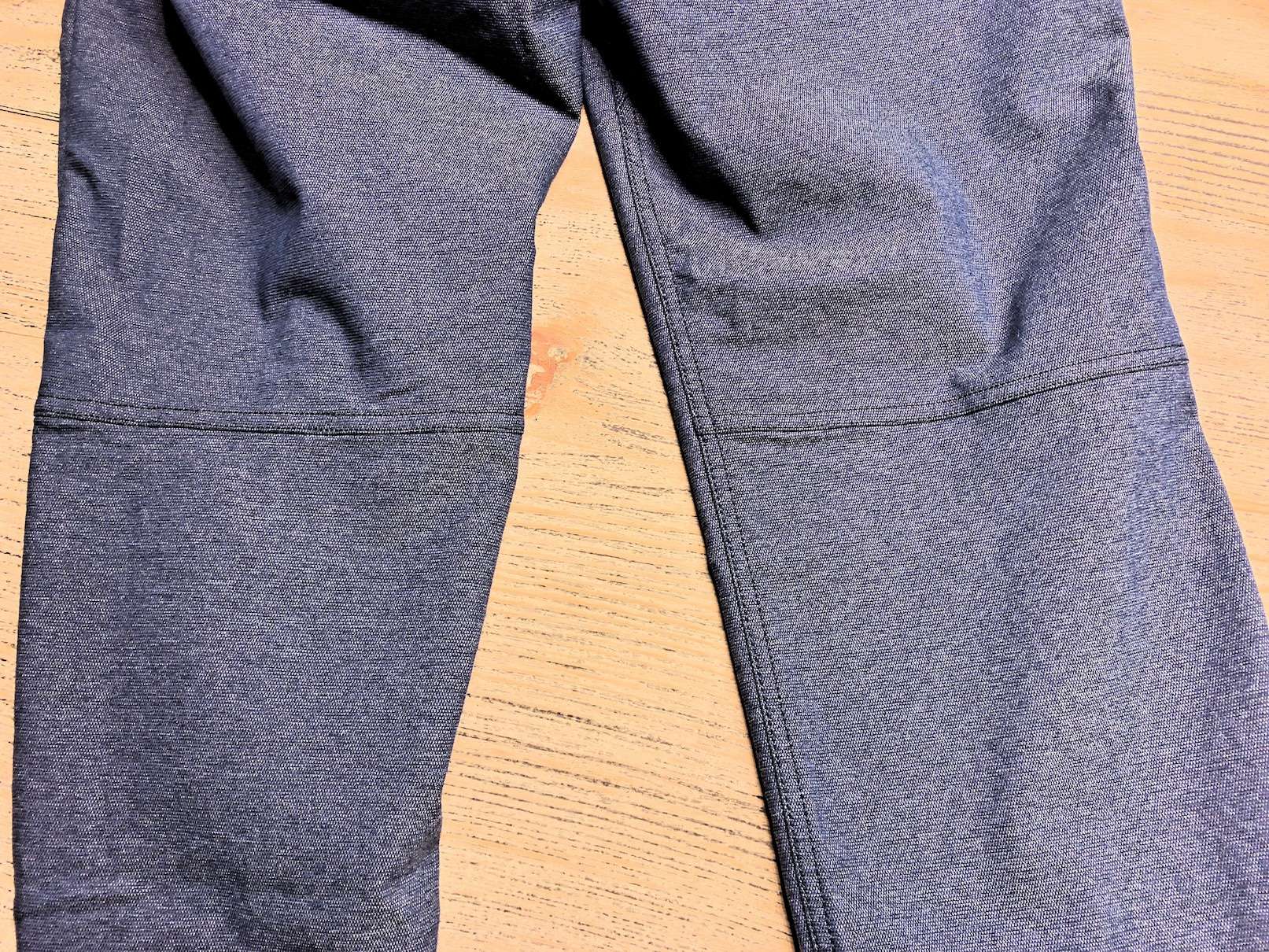 Yes. Sadly, the Tech Canvas pants have the dreaded seam/hemming line behind the knee, like all other ABC Pants.
Lululemon Tech Canvas: The Verdict
So, in summing up my Lululemon Tech Canvas ABC Pant Review, I will say that they KINDA look like jeans, but they aren't quite there.
They still look a little sporty, and you wouldn't pair these with a button down shirt and dress shoes (like Zerogrand). They will look awesome with a Buck Mason T-Shirt or a Mizzen+Main Henley T-Shirt. But leave the dress shirts out of it.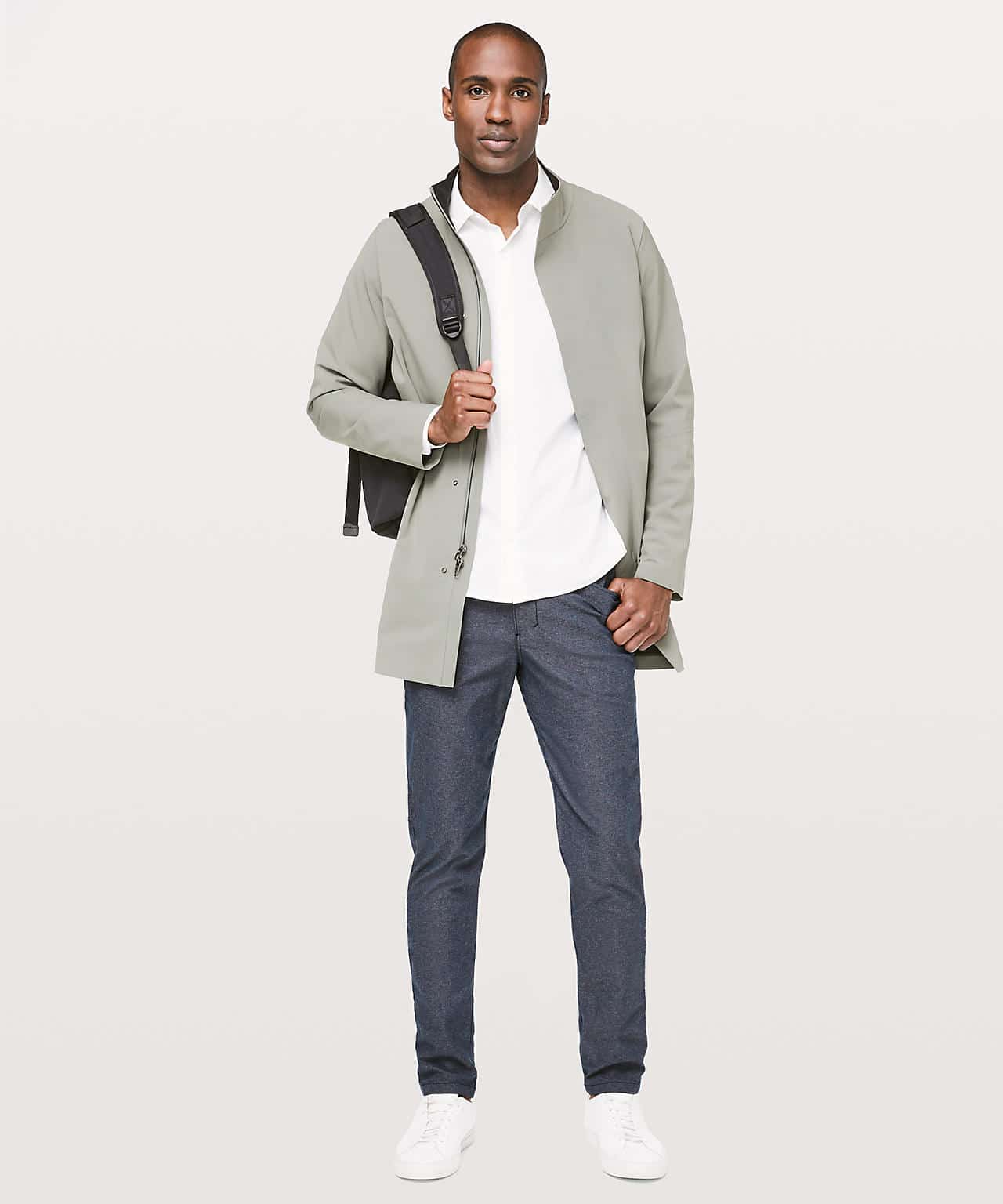 For some reason, I'm obsessed with really good jean alternatives (read our full Mega Pants Review) but that said, the Lululemon Tech Canvas pants are one of the most comfortable pair of pants I've ever worn (that aren't sweat pants). The Lululemon Tech Canvas ABC Pants are perfect if you are ok with being casual (think polos and t-shirts) and don't need to pair the pants with a dress shirt.
Want something a little thicker? Then check out our lululemon utilitech review. Also, if you just want a great pair of stretchy jeans, check out our best stretchy jeans round up.