Lululemon ABC Pant Review: Are Lululemon's ABC Pants God's gift to mankind? Read our comprehensive, unbiased review on the pants that promise to be the most comfortable you own.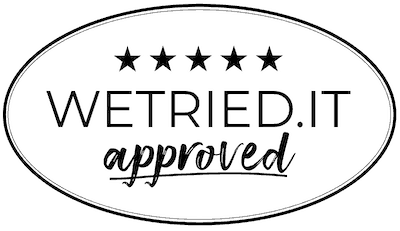 ;tldr Lululemon ABC Pants review

Awesome alternative to jeans and khakis.

His Lululemon ABC Pant Review

My go-to pants for everything.

Her Lululemon ABC Pant Review

Looks good and very high quality. A little expensive
What are ABC Pants?
It turns out there isn't just 1 "ABC Pant." It's actually the name given to a technology used by many Lululemon ABC Pants. There are over 5 different styles of Lululemon ABC Pants (1 even being a ABC Jogger).
ABC Stands for "Anti-Ball Crushing." This is really just a marketing technique. To us, it simply means two things: They are really comfortable and they look good.
When people talk about the "ABC Pant" they are typically talking about the ABC Pant Classic or the Commission Pant Slim Warpstreme 34".
How exactly are ABC Pants Anti-Ball Crushing?
This is something that we were curious about, too. It turns out that ABC Pants have a "gusset." It's the triangle piece of fabric in the animated GIF below: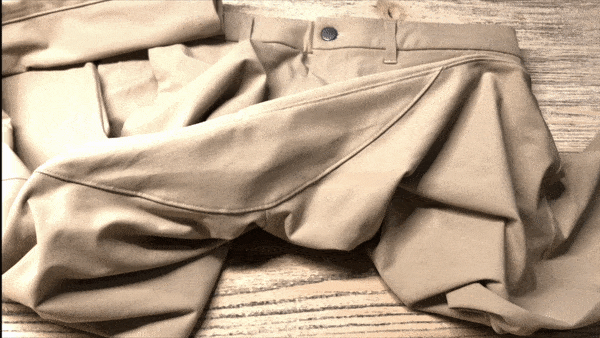 That area is called a "guesset." What's a gusset?
gus·set
'gəsət/
noun
a piece of material sewn into a garment to strengthen or enlarge a part of it, such as the collar of a shirt or the crotch of an undergarment.
In short - it's what makes the ABC Pants Anti-Ball Ball Crushing.
What's the difference between different ABC Pants?
There are really only two ABC Pants your should even consider: the ABC Pant Classic or the Commission Pant Slim Warpstreme 34". Here's how they are different:
These are the pants that started it all. They have a much looser fit with jean-like pockets.
These are our personal favorite Lululemon
ABC Pants
. They are made of the same material as the ABC Pant Classic, however, they are much slimmer and have Chino style pockets.
---
ABC Pants: What else should I know?
---
A couple of other things you should know about ABC Pants:
The two we reviewed (ABC Pant Classic and Commission Pant) are made from a fabric called Warpstreme. It's got four-way stretch and is moisture wicking.
ABC Pants made with Warpstreme don't wrinkle like traditional dress pants or Khakis, but they are not 100% wrinkle-proof. If you simply splash a bit of water on them and wear them for a couple of minutes, your body heat is enough to de-wrinkle them. It's not as good as Mizzen + Main shirts, but it's a huge improvement over traditional pants.
Both the ABC Pants Classic and Commission Pant have a zipper pocket on the side, to make sure your items don't fall out. It's big enough for your passport.
The Commission Pants have Hidden Snaps in the back pockets, meaning they won't gape at all.
Both pants we tested have a neat reflective strip that shows when you roll up the pant leg - great if you are using your ABC Pants to bike somewhere.
FREE Hemming! Not a lot of people know this but Lululemon offers free hemming on their pants. The pants come REALLY long, 34 inches. But Lululemon offers free hemming at any store - as long as they haven't been hemmed before. You also can't return the products after they have been hemmed.
A quick warning: The sizing for ABC Pants has been REALLY consistent, with the exception of one color, the Light Cast. It's a newer color, but it was about 1-2 inches smaller than the other Lululemon ABC pants that I've tried. Otherwise, they run pretty true to size.
Jim Harbaugh, head football coach at the University of Michigan was famous for wearing cheap, $10 Khakis from Walmart. He recently tried Lululemon ABC Pants and won't wear anything else.
What don't we love about ABC Pants?
Nothing is perfect. But ABC Pants are close. Here are a couple of small things we don't love about ABC Pants:
The price. At about $125/pair, they are pretty expensive! We occasionally find ABC Pants on sale in the "We Made Too Much" Section of the Lululemon Website.
Not water repellent. Some other pants you might place in the same category (like Outlier) have water repellent treatment. Lululemon ABC Pants do not.
The seam on the inside of the knee. As you can see in our video review of ABC Pants, there is a very slight seam on leg behind where your knee would be. It's almost impossible to see if you are moving, but it's the one sure-fire way that you can tell if someone is wearing a pair of ABC pants.
Lululemon ABC Pant Review: The Verdict
Mr We Tried It simply loves his Lululemon ABC Pants - excuse us - the Commission Slim Warpstreme 34". They are his go-to pants, even above jeans (he recently tried Duer Jeans and loves them, while we're working on the review, get a Duer Promo Code).
We love ABC Pants and can't recommend them enough. Shop the ABC Pant Store on Lululemon. Sometimes we've found a discount on the ABC Pants in the We Made Too Much Shop of the Lululemon website.
See what others are saying about ABC Pants.