Mizzen + Main Vest Review – to be honest with you, I was never a "vest" guy until I found the Mizzen + Main Fairway Vest. Now, it's one of my go-to Fall/Winter staples. Why is that? Read more in our honest Mizzen + Main Vest Review!
As you know, we are huge Mizzen + Main fans on the site. If you haven't seen, check out our full Mizzen + Main Review, our Mizzen + Main Chino Review, Mizzen + Main Flannel Review and also see Mizzen + Main in our Men's Best Clothing Guide. Whew!
To be honest, I got the Mizzen and Main vest a year ago and it sat in my closet completely unworn. It's sad, but true.
I was about to head to a meeting and it was just cold enough to not leave the house without a jacket but too warm to wear a full on jacket. I was wearing my Mizzen + Main Flannel (similar to this one):
Some Duer Jeans and my Hari Mari Boots.
I asked Mrs. We Tried It if the Mizzen + Main Vest works, and she said yes! So I put it on and I've been wearing it ever since!
Mizzen + Main Vest Review: The Features
Price: $118
Check for the best price here
Mizzen and Main Vest Details:
Performance fabric vest
Ultra-soft
Quick-dry properties
Wind-resistant
Heat absorbing quilting
Inside chest pocket
Suede logo zipper pull
Fabric contents: 55% cotton, 45% modal
Mizzen + Main Fairway Vest Review – What We Love
I run hot, like really hot. I am usually wearing shorts and a t-shirt in the house, even during the winter. I hate to be hot. Are you like that? Then try out the Mizzen + Main Vest. It's a great way to keep warm but not too hot. The open sleeves do allow some air to get through and not keep you super toasty.
I also really like having pockets where hoodie pockets usually are, but not the extra fabric.
The Mizzen + Main Fairway Vest is also SUPER, soft. Like, incredibly soft.
Mizzen + Main Vest Review – How to Style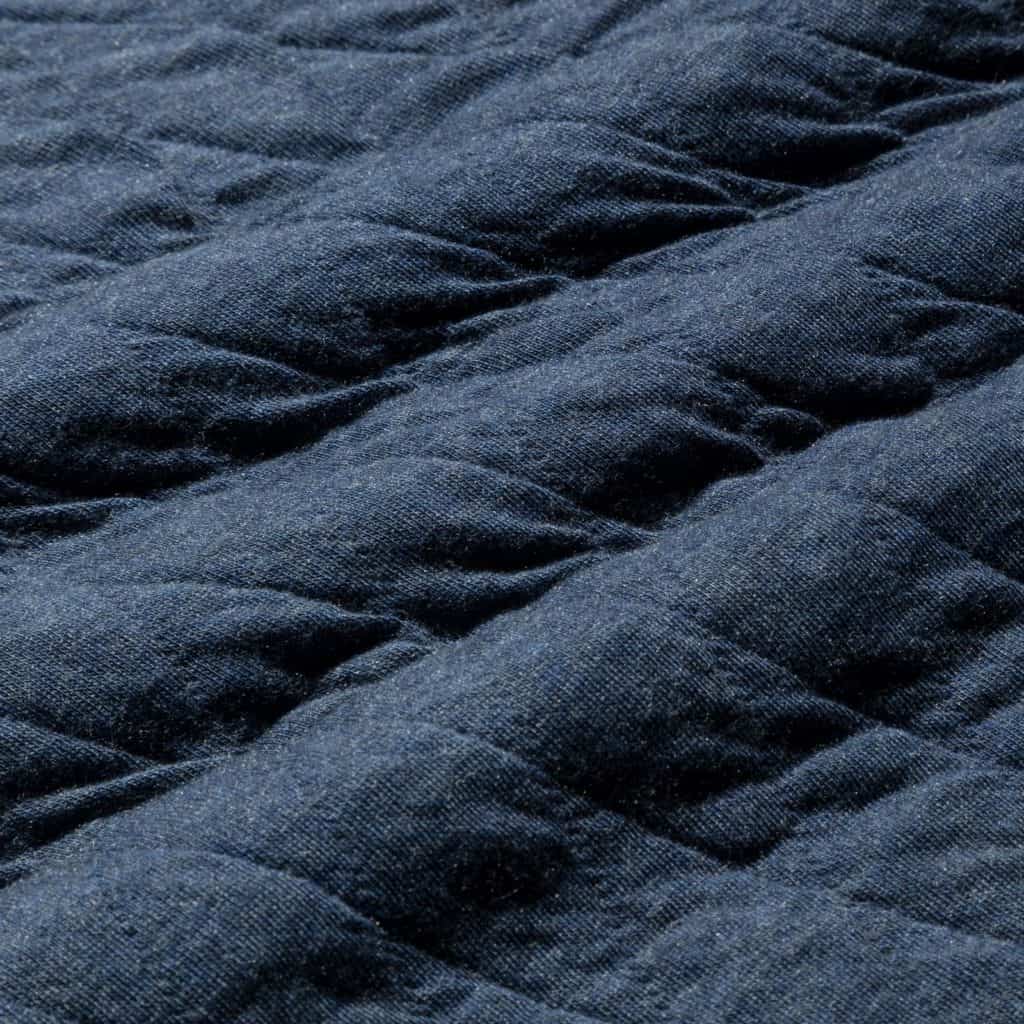 Because the vest has the nice quilted design, it looks a little bit fancier than normal vests. So, you kind need to dress it up just a little bit.
I typically wear the vest with Jeans (either Duer or Perfect Jean NYC – read our Duer Review and our Perfect Jean Review) or lululemon ABC Pants (read our ABC Pants Review, too).
For a shirt, I usually pair with a Mizzen + Main Flannel, Mizzen + Main Henley or a Buck Mason Henley (read our Buck Mason Review).
For shoes, I typically wear Cole Haan Zerogrand Chukkas, Hari Mari Boots or Allbirds. Typically, I'll only wear the Allbirds with a Henley, but not with a button up shirt – the Allbirds just aren't dressy enough.
Mizzen + Main Vest Review: Alternatives
Many people that look at the Mizzen + Main Vest will probably also look at something like the Patagonia Better Sweater Vest.
Mizzen + Main Vest vs. Patagonia Vest
At $99, it's slightly cheaper than the Mizzen + Main Vest. However, we typically don't like logos on our clothes, so we'd prefer the Mizzen + Main Fairway Vest over the Patagonia Vest.
Mizzen + Main vs. Bluffworks Vest
We also really like Bluffworks a lot. They have the Bluffworks Horizon Vest, but we haven't had the chance to test it yet.
The Bluffworks Vest retails for $155 but is on sale here as of writing this post. The Bluffworks Vest does have more pockets and some additional features – there are actually 7 pockets (5 of them with zippers). It has a more of a "shiny" look to it, but also has the quilted finish.
Mizzen + Main Vest Review: The Final Verdict
You really can't go wrong with the Mizzen + Main Vest. It's a little on the expensive side ($118 Retail), but it's an incredibly high-quality, soft item.
If you are a guy that runs a little hot and wants something for when it's too cold to NOT wear a jacket, but not warm enough to go without a jacket, check out the Mizzen + Main Vest.
Like all Mizzen + Main items, they are machine washable and they stand behind their product – with free returns, super fast shipping and great customer support.
Here's where I've found the best deal on the Mizzen + Fairway Vest.
Have any questions or comments about our Mizzen + Main Vest Review? Leave them in the comments below!