RadRover 6 Plus Preview: The brand new RadRover 6 Plus Rad Power Bike is the next generation of the flagship fat tire model. The electric bike has an all-new geared hub motor that makes it easier to climb hills, high-performance hydraulic brakes for improved stopping power, and semi-integrated battery packs to give the RadRover 6 Plus a much sleeker look.
The RadRover 6 Plus is available for pre-order now for $1,999 and is expected to ship on September 30th.
Meet the Brand Stinkin' New RadRover 6 Plus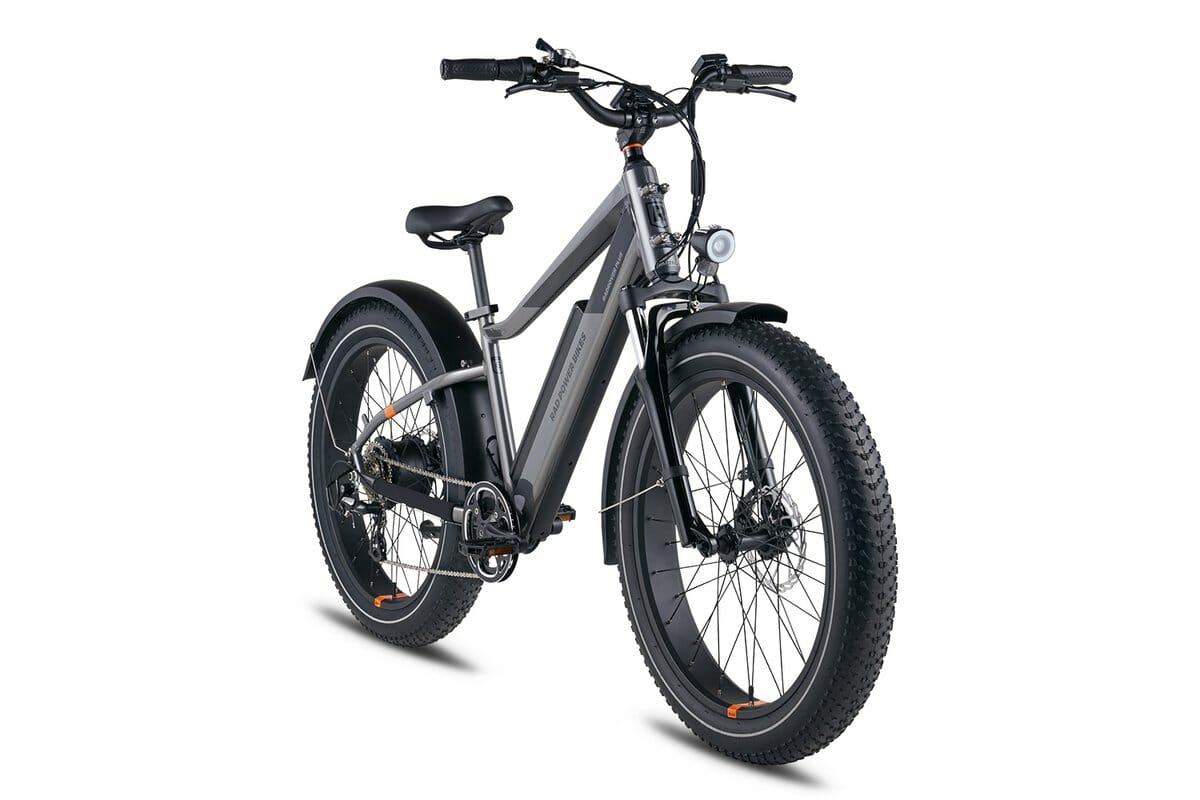 Improving on the best seller
$1,999
Improves on the best-selling RadRover 5 in several key areas
First Rad Power Bike to include hydraulic brakes
Streamlined design
Custom gear hub motor
Much more!
With rider refinements made for comfort, this might be your biggest evolution in RadRover history! We now have the full RadRover 6 Plus Review live. Learn why it's one of the best fat tire eBikes on the market.
Also, check out our Rad Power Bikes Review.
How can this possibly get better than the RadRover 5?
Don't miss our full RadRover 5 Review, it's an awesome electric bike!
But this may be the most anticipated RadRover yet! The RadRover 6 Plus has several notable upgrades and advancements over its predecessor, including:
High-performance new hydraulic disc brakes provide superior braking power
This is the first Rad Power Bikes eBike to have hydraulic disc brakes. The brakes respond with a lighter touch which gives you more stopping power and better control. The design is ergonomic to reduce rider fatigue, and the brake levers can be easily adjusted in size for increased comfort.
Hydraulic disc brakes are a popular choice among mountain bikers for their superior stopping power and ease of use. The brake pads are ceramic brake pads for added performance.
The hydraulic brake lines keep the fluid sealed away from the outside environment, making them perfect to be used in any type of riding condition. Not only do they offer more powerful braking with lighter pressure on your brake lever, but also self-adjust over time so that you don't have to spend as much time adjusting it yourself!
Semi-Integrated Battery for a Sleek Design
One of my biggest complaints about the previous RadRover 5 was just how big and ugly the bike battery was. The previous generation battery was hard to remove and after reviewing bikes like the Himiway Escape (read our full Himiway Escape Review), with a semi-integrated battery, it was much easier to remove and handled.
The RadRover 6 Plus now has a proprietary 14 amp hour, 48V 672 watt-hour battery houses directly in the frame of your bike. This gives it a sleeker look and enhances the overall user experience. Now it has a more practical grip and you can pop in or out with one hand. When it's time to charge up again; there is no need for guesswork as this sleek electric bicycle has an easy 10 LED readout that will tell you how much power remains at any given moment so charging never becomes difficult (the previous battery only had 4 bars and left a lot to guess!)
Ride Rad. Ride Far. – Custom 750 W Geared Hub Motor
The Rad Power Bikes engineering team has fine-tuned this bike for all the ways you Ride Rad. They developed a new, custom 750 W geared hub motor that provides more power and efficiency while climbing hills faster (Rad Power says about 25 percent faster, actually), getting up to speed quicker, and enjoying more confidence throughout your entire ride.
I, personally, didn't have any issues with the previous RadRover 5 Motor, but look forward to trying this version!
Introducing the NEW Rad User Interface
The Rad User Interface makes biking even more convenient. The large buttons on the remote allow you to quickly adjust your level of pedal assist, which is good for those who are always wearing gloves. You can also track all your stats with a quick glance at the bold display as well!
I always thought it was crazy more eBikes didn't have a clock on the eBike. Seriously… what year is it?!
eBikes these days leave a lot of improvement for enhancing the display.
Ergonomically designed for comfort
The new changes for the RadRover 6 include a redesigned, new frame with enhanced ergonomics and better handling. Adjustment is made to accommodate a wide range of rider heights in both the high-step and step-thru forms with shorter seat tubes and handlebars.
Auto-Activate Lights for Safer Night Rides
The RadRover 6 Plus comes standard with a halo headlight, tail light, and integrated brake light for increased visibility. The lights turn on automatically.
Size, Weight, and Range: What else changed?
It's hard to believe it, but the RadRover 6 is actually HEAVIER than the RadRover 5.
The RadRover 5 weighs 69 Pounds, while the 6 adds on 4.4 pounds to make it 73.4 Pounds.
In my experience, more weight doesn't always that the bike feels heavier. For example, the Himiway Escape is much heavier than the RadRover 5, but doesn't feel like it.
The RadRover 6 is also 2 inches longer than the RadRover 5.
The seat post also adds an inch of length (it can be one inch shorter than the RadRover 5).
It appears to have a similar range, even though it has a custom battery design. My gut would be you may get fewer miles per charge because of the extra weight. However, you might get some of those miles back in the new custom-designed motor. The verdict is out.
What hasn't changed?
Like all Rad Power Bikes, this one has a twist throttle and offers both throttle and pedal assist. All Rad Power Bikes are also Class 2 eBikes (read more about what is a Class 2 eBike) – but in most places, Class 2 eBikes can go anywhere traditional bicycles can go.
The Fat Tires
The fat bike is still an electric fat tire bike and it includes the same Fat Tires as the RadRover 5 (at least it appears that way). Both the 5 and 6 have Rad Power Bikes by Kenda Juggernaut 26″ x 4″, K-Shield puncture-resistant liner fat tires.
The Rear Rack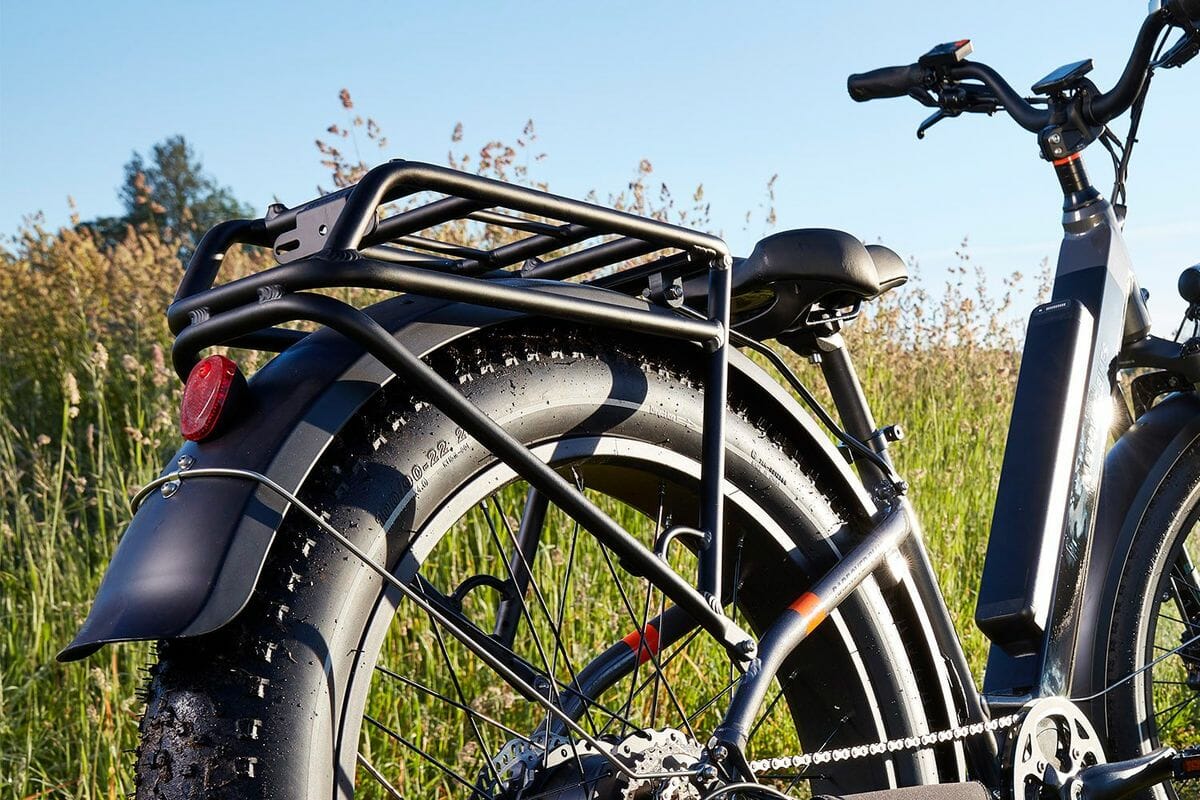 The RadRover 6 Plus does not include an integrated rear rack, but there is one available. They've re-designed the rear rack for the 6, but have no fear – it also works with previous generations of the RadRover.
This is the one must-have accessory for the RadRover, and any owner would probably agree. It's only $89 (MSRP) and you can install it yourself.
New Accessories Galore
Besides new standard features like an improved suspension fork and a new custom geared hub motor, Rad Power Bikes has introduced a ton of new accessories that are available. Ranging from: the new rear rack, battery terminal cover, a USB charger, and many more.
Any eBike that you buy is going to need a few accessories and I am glad to see so many options.
The ultimate goal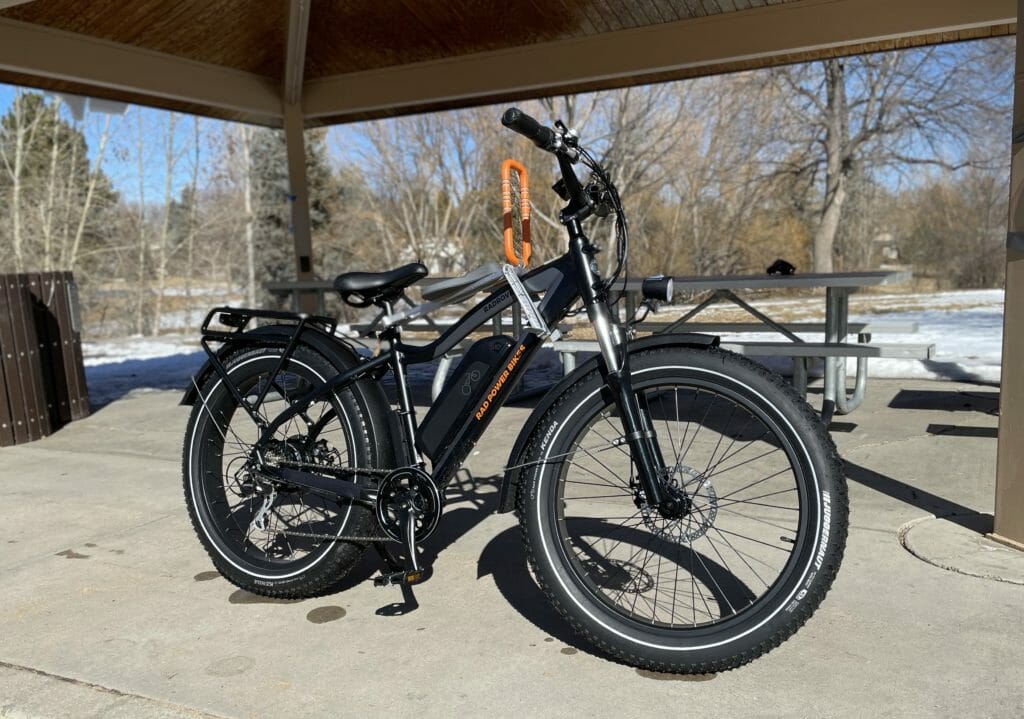 One reason we love Rad Power Bikes is it's a reputable company that has funding – you don't have to worry about them going anywhere, anytime soon.
In February, Rad Power Bikes raised $150 million from investors like Morgan Stanley and Fidelity. It used the funds – which are one of its largest-ever to date for an electric bike company – to scale globally, expanding beyond the $100 million in sales it generated in 2019.
But the reason why they want to scale is noble (not just making a profitable company). The company's goal is to get people out of cars. Rad Power's main customers aren't urban bikers, and at 73 pounds a bike, it's not hard to see why: Try lugging a 70+ pound bike up three flights of stairs (check out the Charge Bikes for a good alternative that you could lug up some stairs!).
Rad Power Bike's target market is people over 50 in suburban areas who want another travel option besides their four-wheeled vehicle. I'm not over 50 – but that's 100% how I use my RadRover now.
A quick word of warning before buying
Once you get your Rad Power Bike: you will love it. I would almost guarantee it.
However, like so many different businesses right now, Rad Power Bikes is having supply chain issues. They are working their hardest to get them all ironed out – but you don't have to look very far in reviews of their electric bikes to find people that are waiting on their shipments.
Have no far, Rad Power Bikes is a reputable company that WILL deliver your eBike, it just may take a little longer to get to you. I wouldn't worry about it too much.
The SOONER you pre-order the Rad Power Bikes RadRover 6, the sooner you'll get it. Just don't be surprised if the delivery date ships a little bit. As of the date of publication, this eBike was showing as shipping by September 30th. But things can change in the supply chain world (just look at the Suez Canal issue)
But if you want this bike, I'd recommend you pre-order it now.
Final Thoughts on the RadRover 6
We love so many things about the new design of the RadRover 6 and can't wait to try it.
Don't miss the RadRover 6 Plus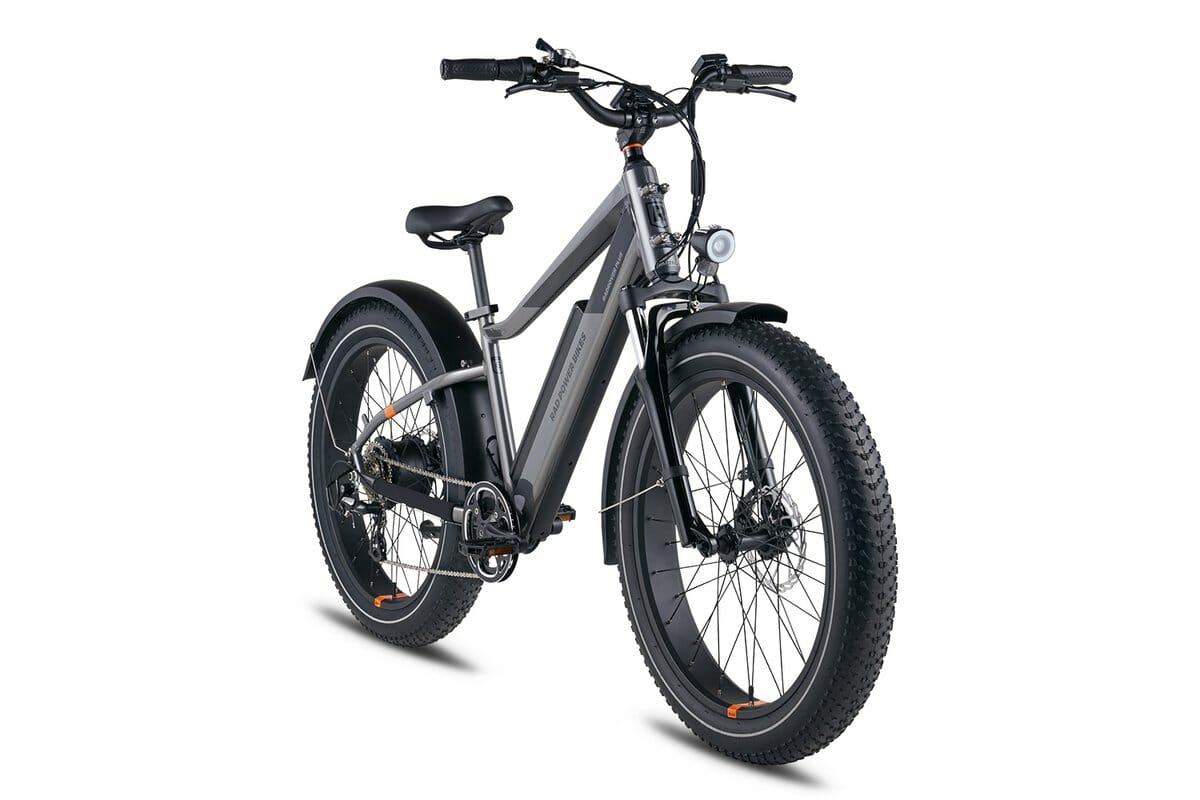 Available for Pre-Order Now
Improves on the best-selling RadRover 5 in several key areas
First Rad Power Bike to include hydraulic brakes
Streamlined design
Custom gear hub motor
Much more!
At an MSRP of $1,999 – it is still a great value. As soon as we get our hands on the RadRover 6, we'll be sure to do a full review!
Let us know if you have any questions or comments below!